Victorian Novelty Silver & Porcelain Lotus Flower Bud Propelling Pencil
S Mordan & Co c1870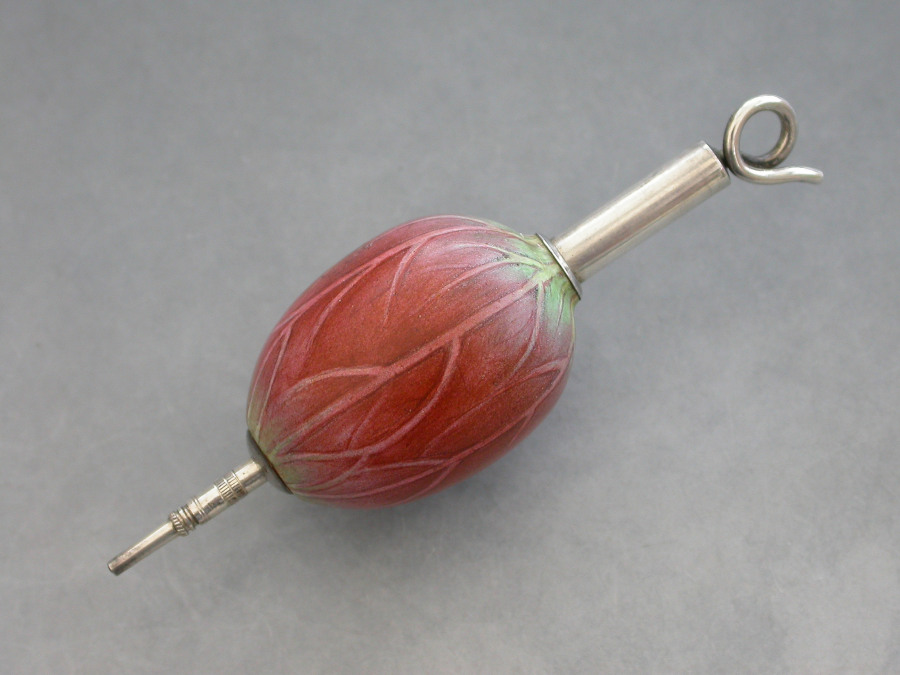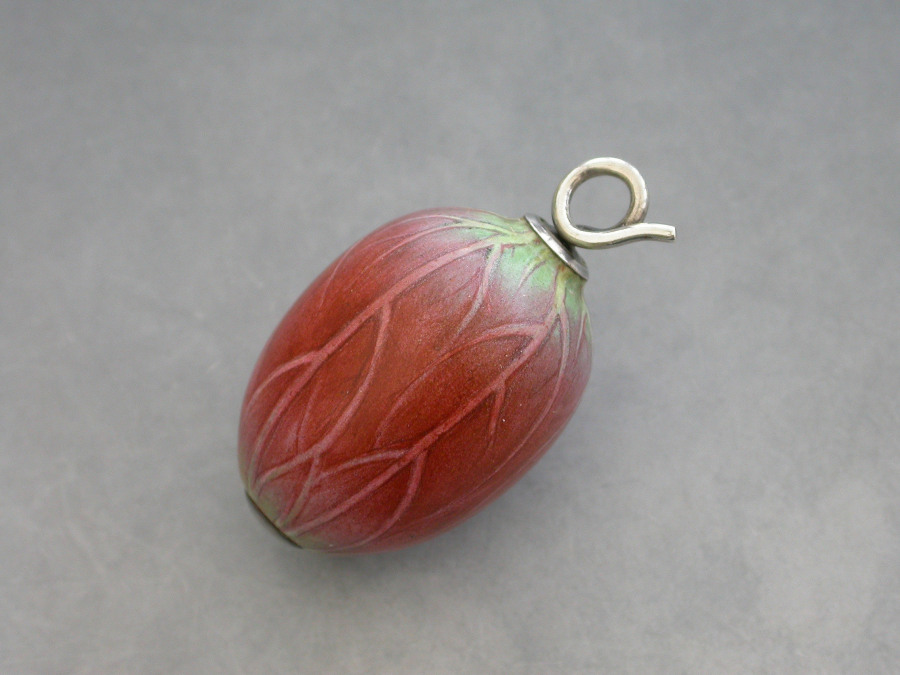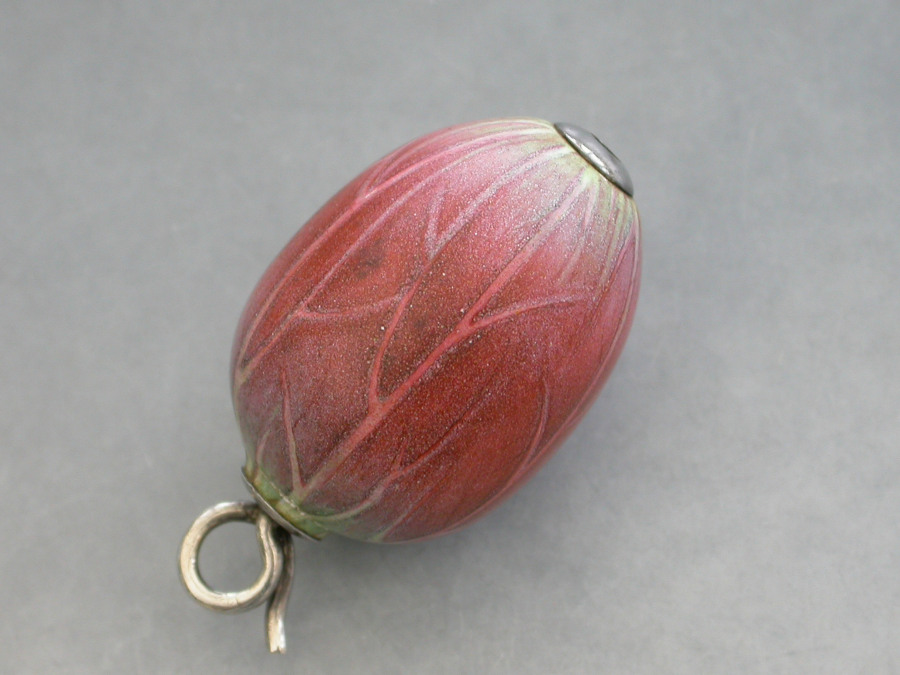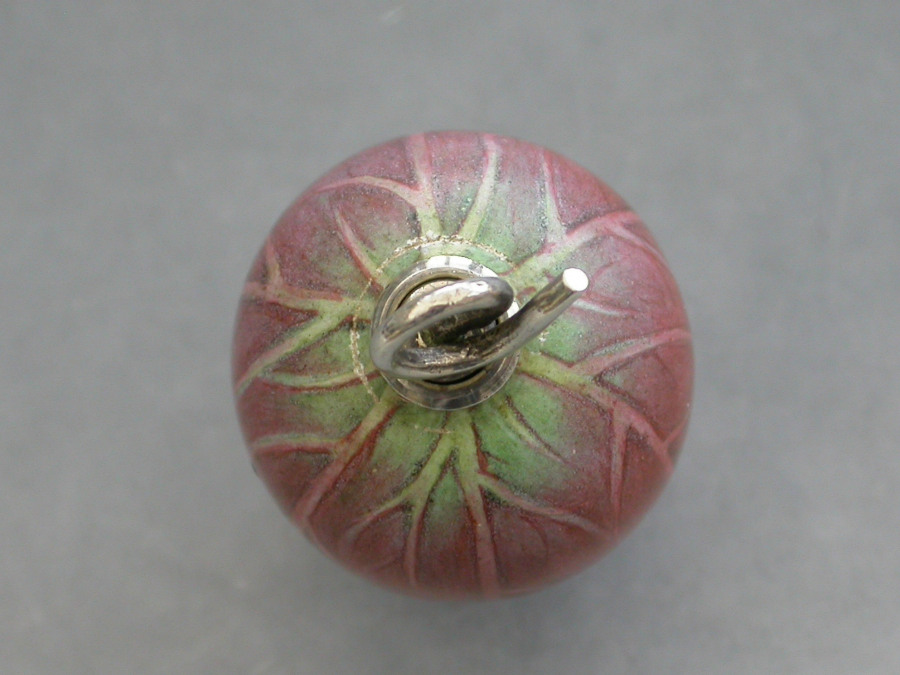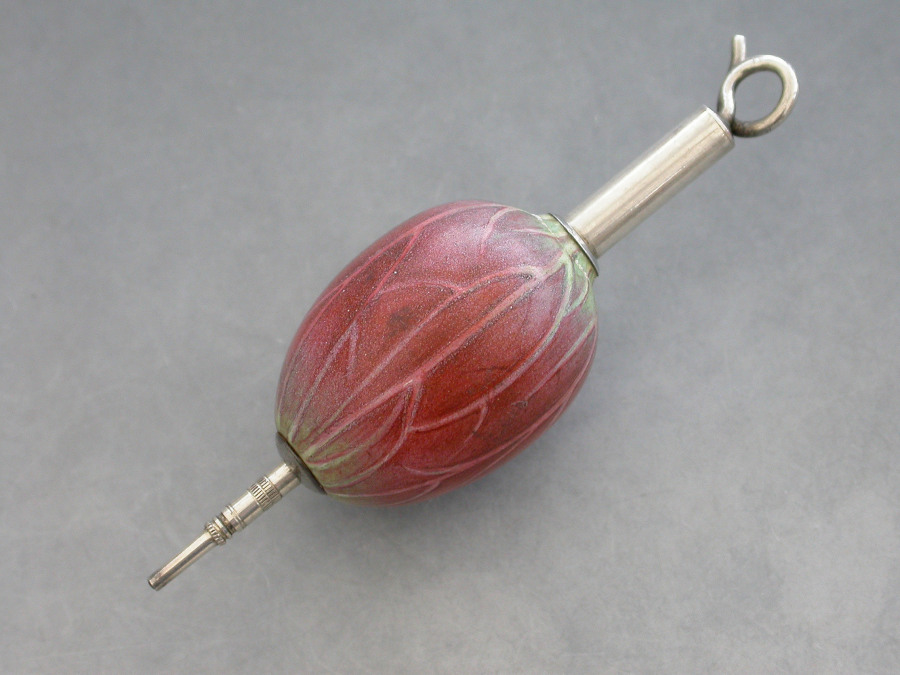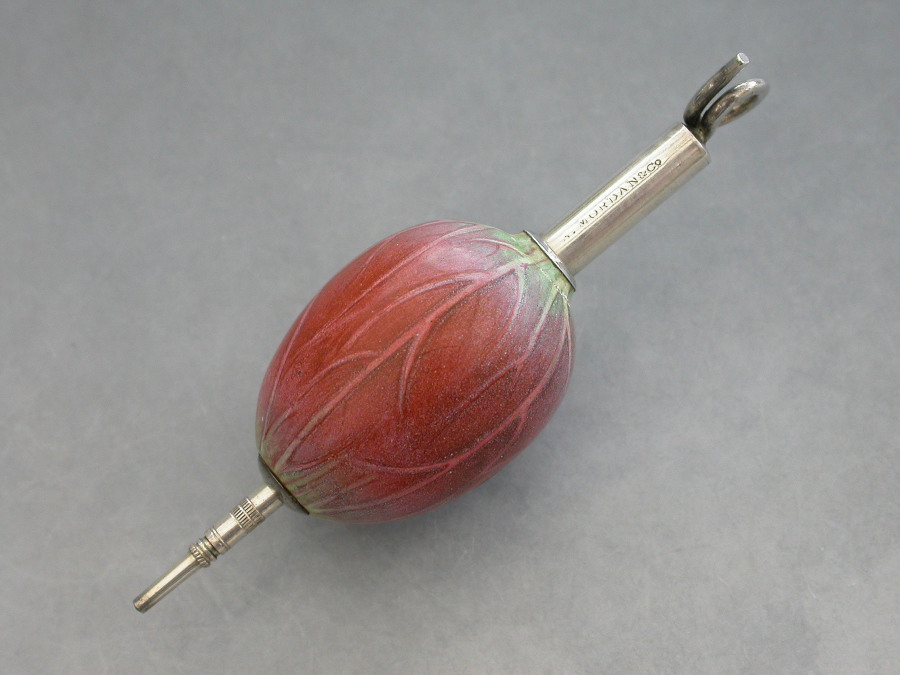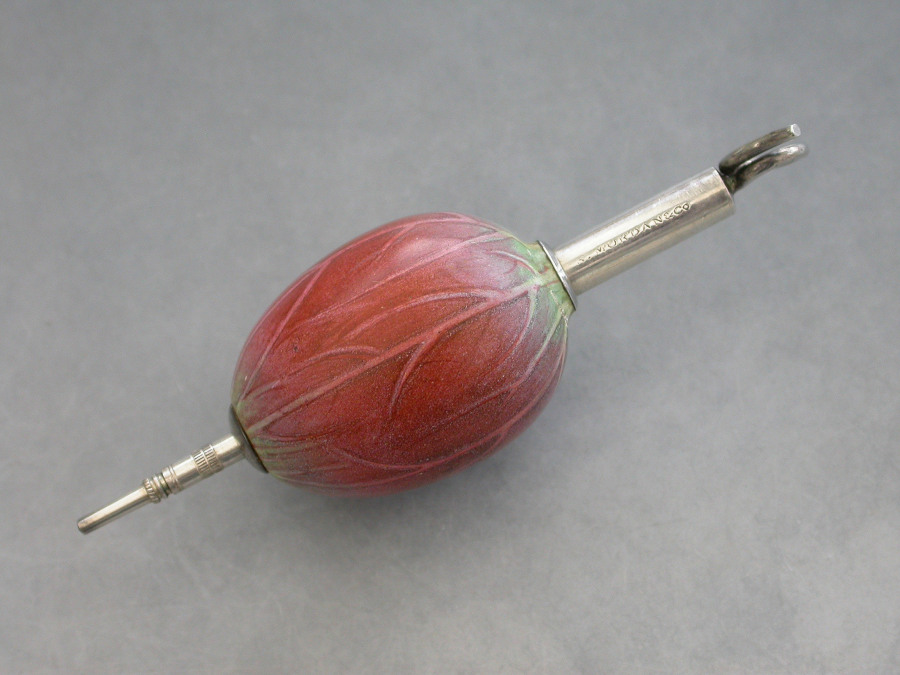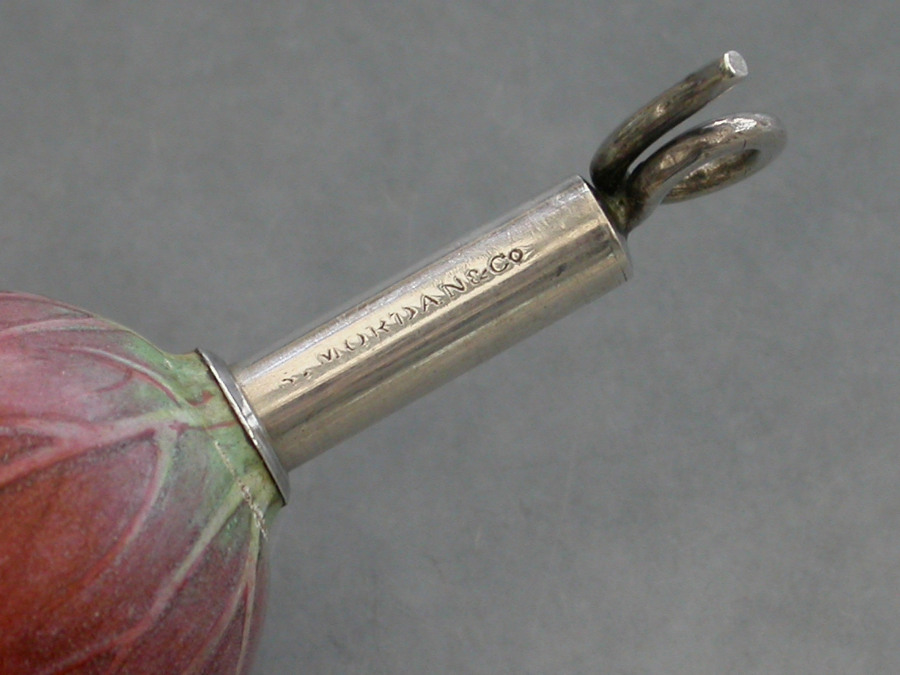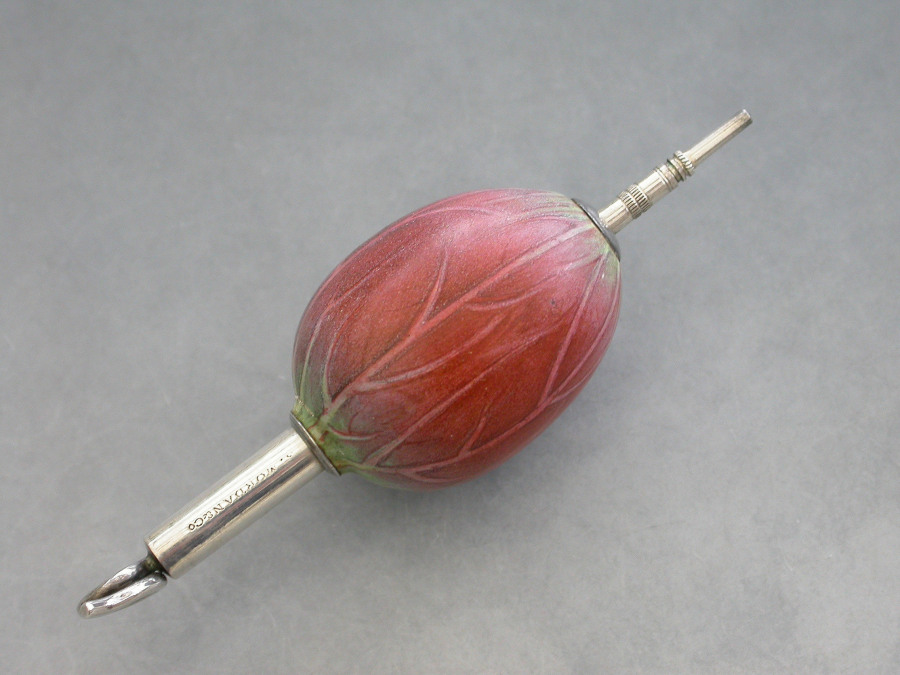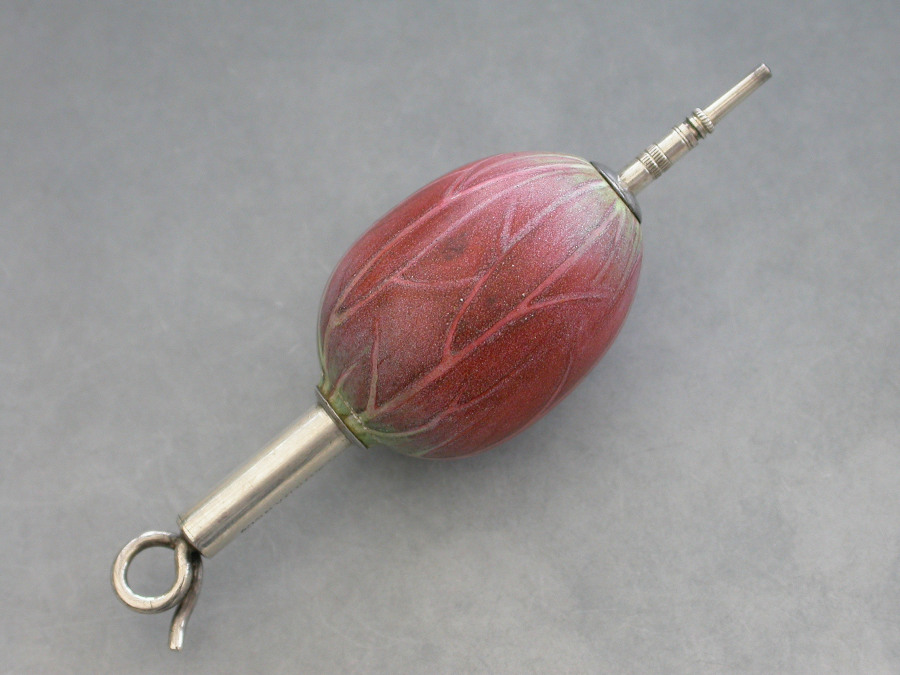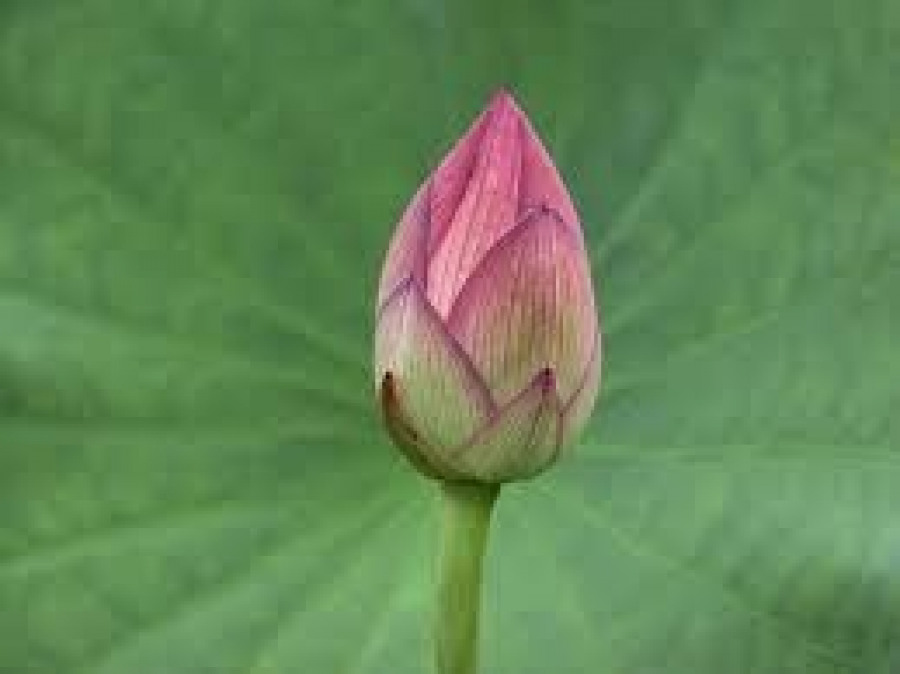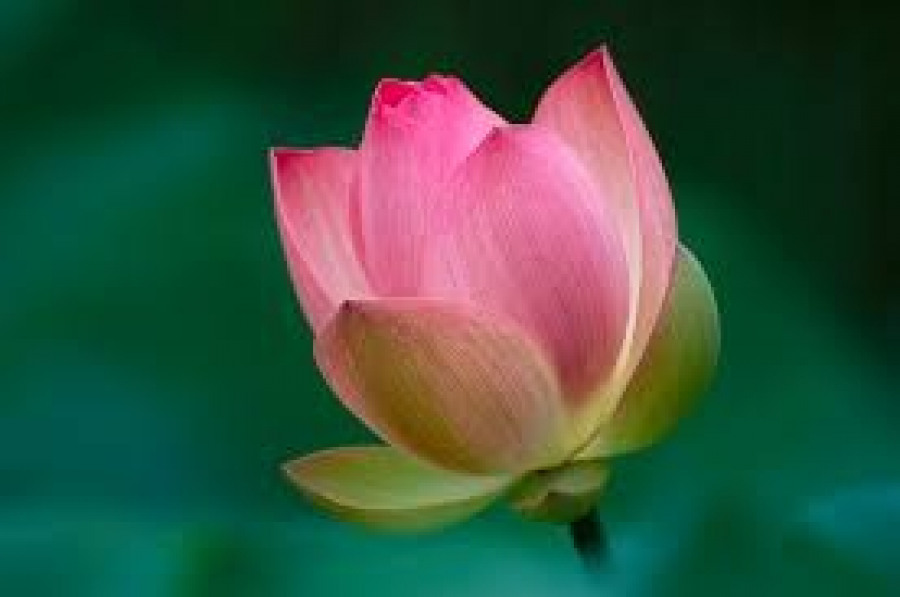 An extremely rare Victorian novelty silver and porcelain telescopic Propelling Pencil, the body realistically painted as a Lotus Flower Bud, with twisted wire handle.

By Sampson Mordan, c1870

Open 70 mm
Closed 38 mm
Sold - £1,650.00
Condition
In good condition with no damage or repair and in full working order
Weight
12.50 Grams (0.40 troy ounces)
Medium
Silver & Porcelain
Literature
Nelumbo nucifera, also known as Indian lotus, sacred lotus, bean of India, or simply lotus, is one of two extant species of aquatic plant in the family Nelumbonaceae. The Linnaean binomial Nelumbo nucifera (Gaertn) is the currently recognized name for this species, which has been classified under the former names, Nelumbium speciosum (Wild.) and Nymphaea nelumbo, among others. This plant is an aquatic perennial. Under favorable circumstances its seeds may remain viable for many years, with the oldest recorded lotus germination being from that of seeds 1,300 years old recovered from a dry lakebed in northeastern China.
Nelumbo nucifera is the species of lotus sacred to both Hindus and Buddhists.
Hindus revere it with the divinities Vishnu and Lakshmi often portrayed on a pink lotus in iconography. In the representation of Vishnu as Padmanabha (Lotus navel), a lotus issues from his navel with Brahma on it. Goddess Sarasvati is portrayed on a white-colored lotus.
Often used as an example of divine beauty, Vishnu is often described as the ""Lotus-Eyed One"". Its unfolding petals suggest the expansion of the soul. The growth of its pure beauty from the mud of its origin holds a benign spiritual promise. In Hindu iconography, other deities, like Ganga and Ganesha are often depicted with lotus flowers as their seats.
Many deities of Asian religions are depicted as seated on a lotus flower. In Buddhist symbolism, the lotus represents purity of the body, speech, and mind as if floating above the muddy waters of attachment and desire. According to legend, Gautama Buddha was born with the ability to walk with lotus flowers blooming everywhere he stepped. In Tibet, Padmasambhava, the Lotus-Born, is considered the Second Buddha, having brought Buddhism to that country by conquering or converting local deities. In Christianity, the St. Thomas Cross features a lotus underneath a cross.
In the classical written and oral literature of many Asian cultures the lotus is present in figurative form, representing elegance, beauty, perfection, purity and grace, being often used in poems and songs as an allegory for ideal feminine attributes.