17th Century Silver Gilt & Agate Pomander
Unmarked c1680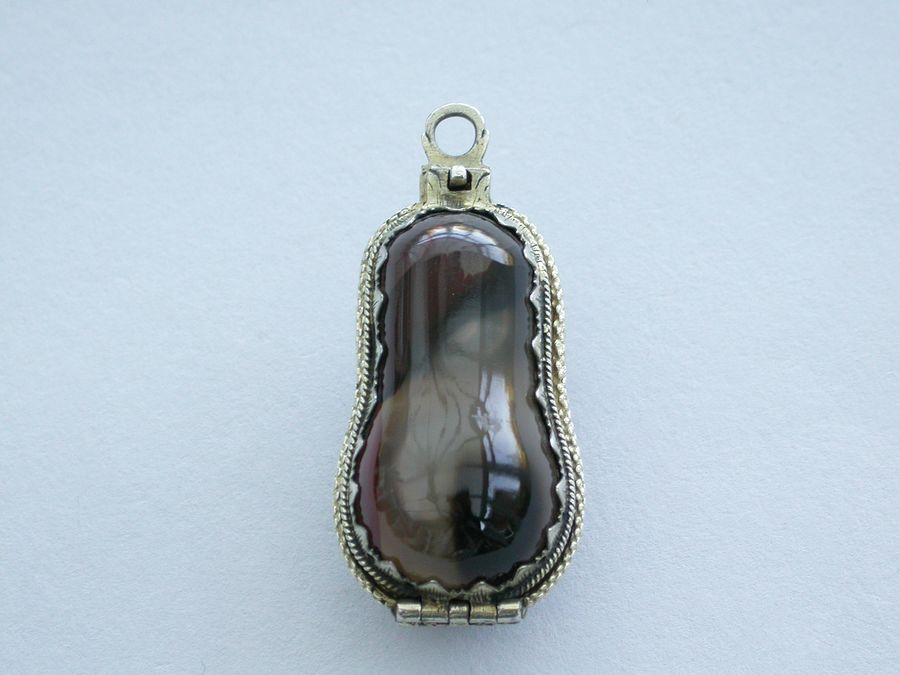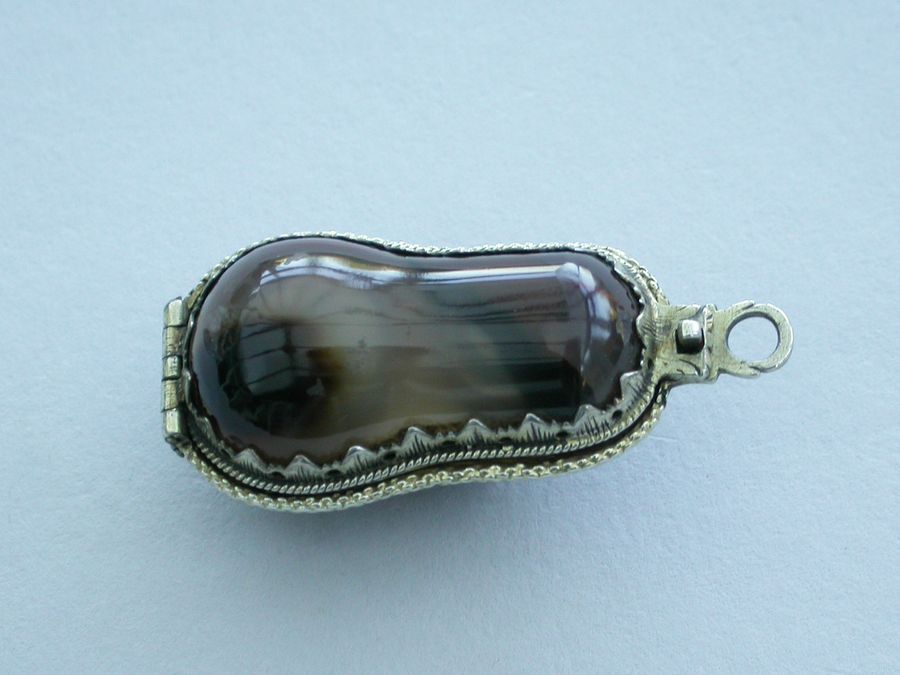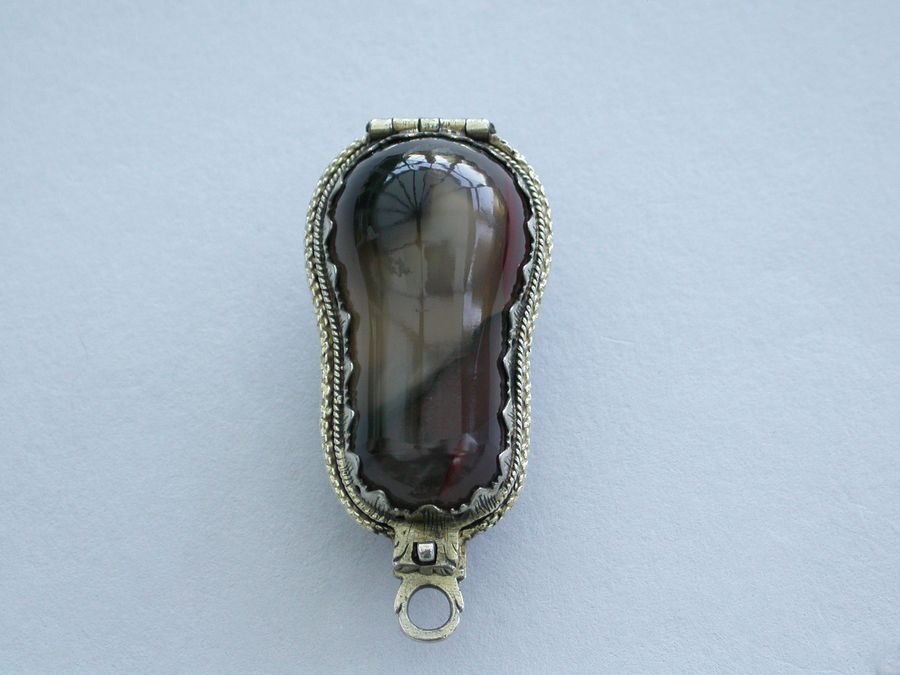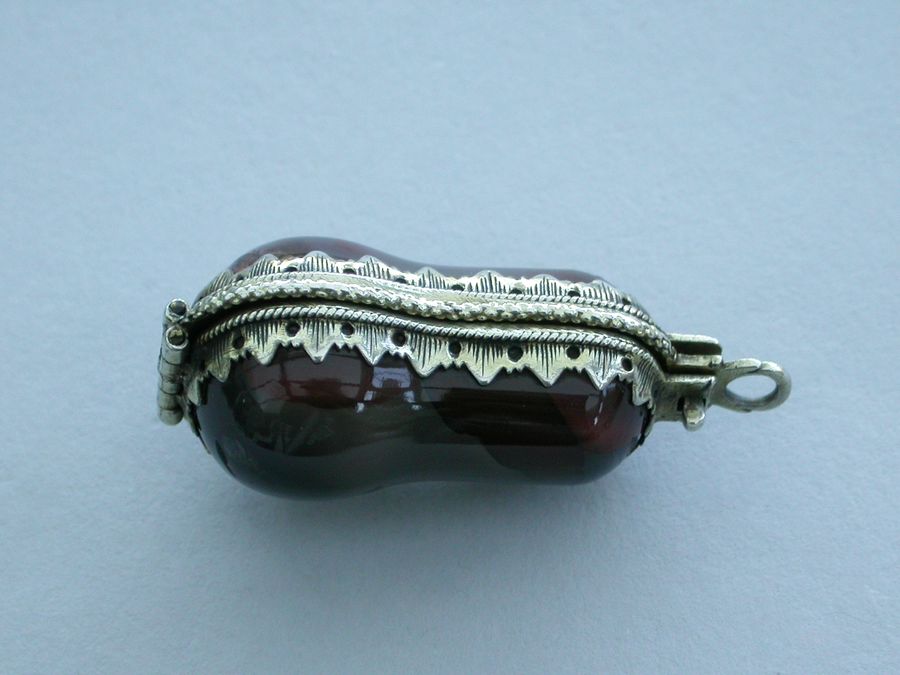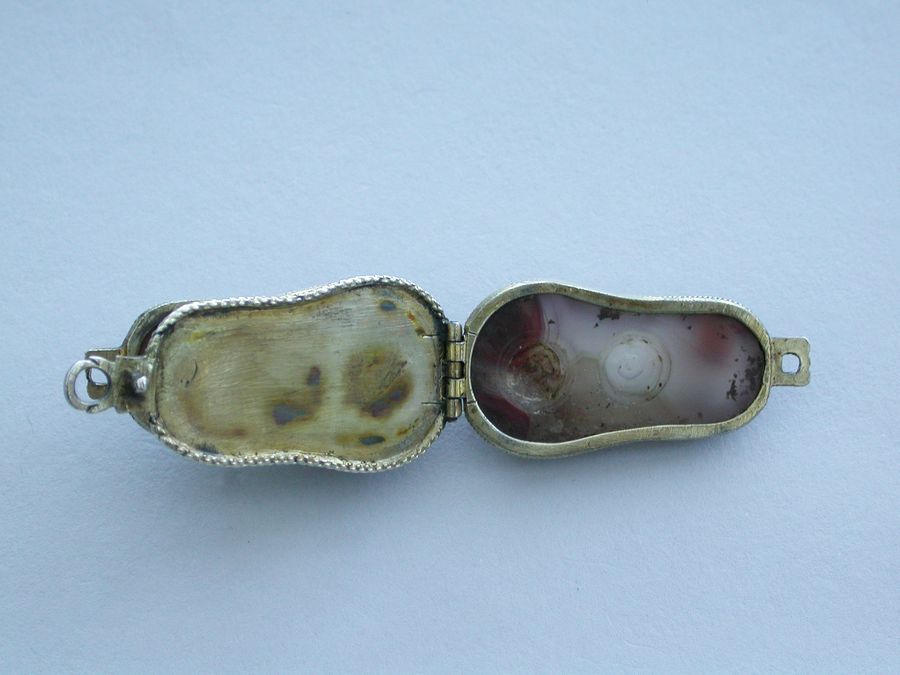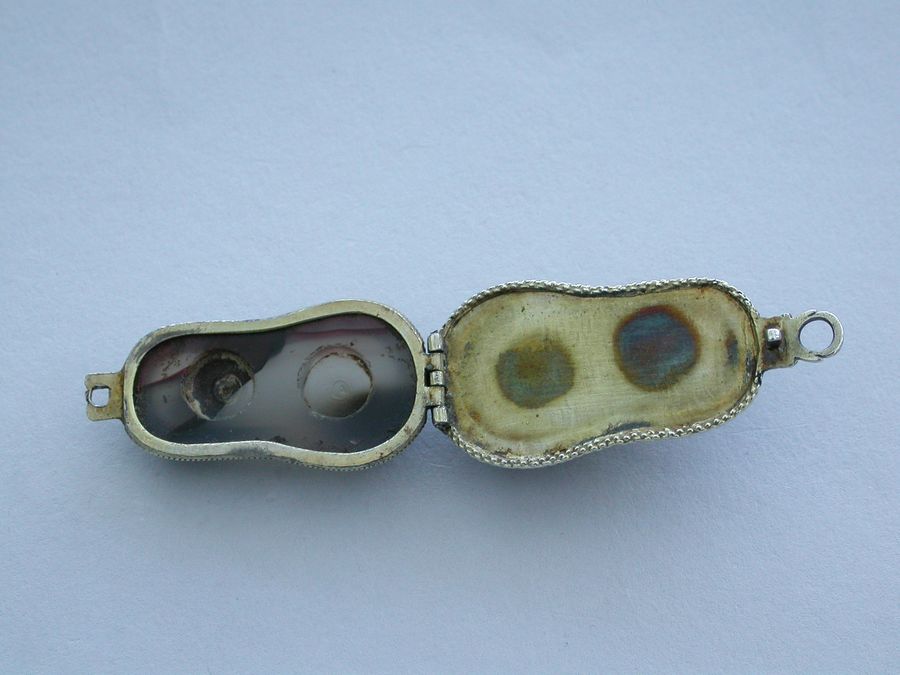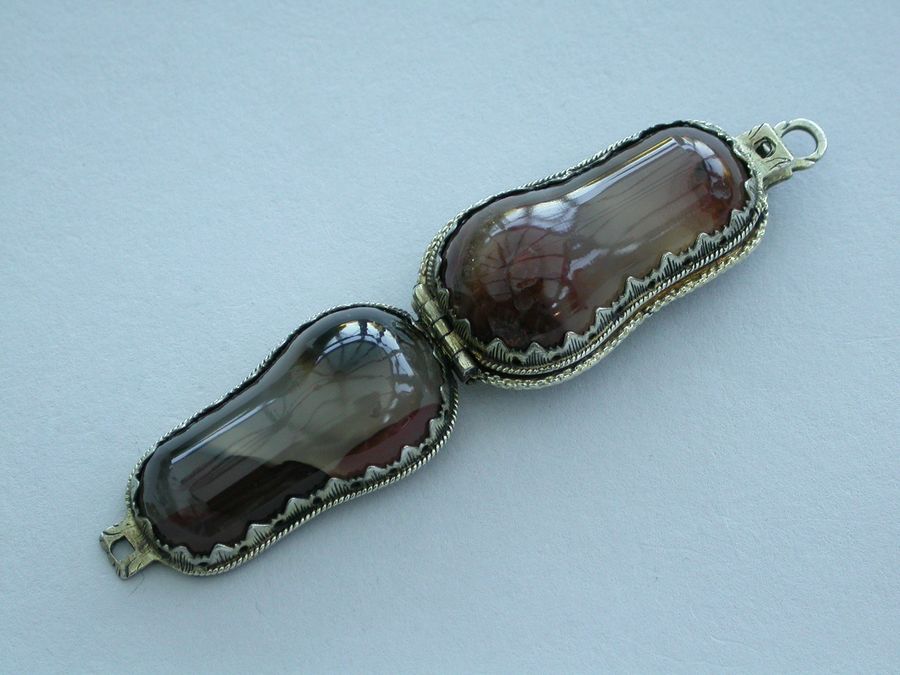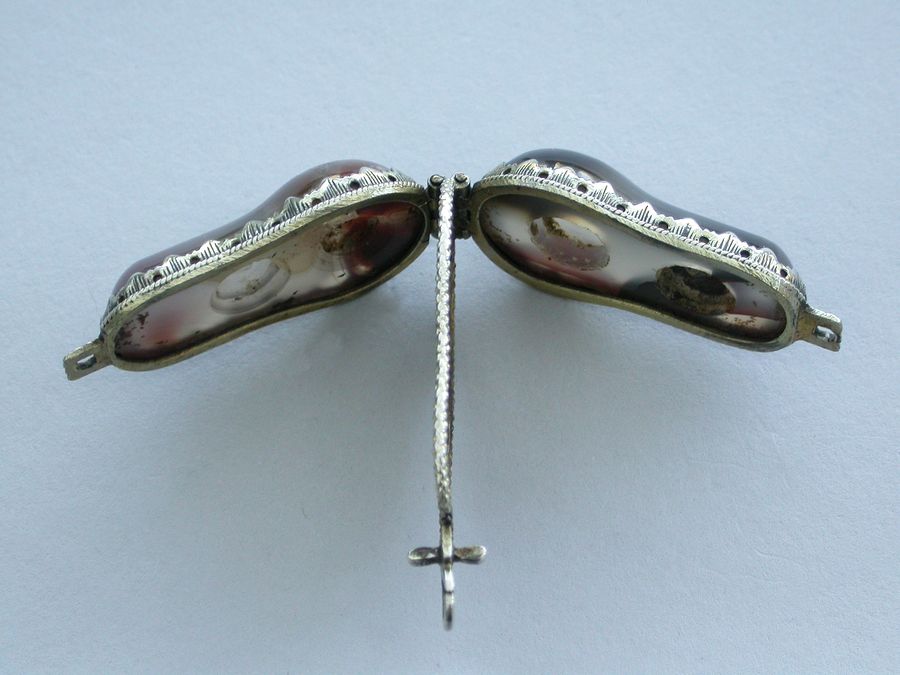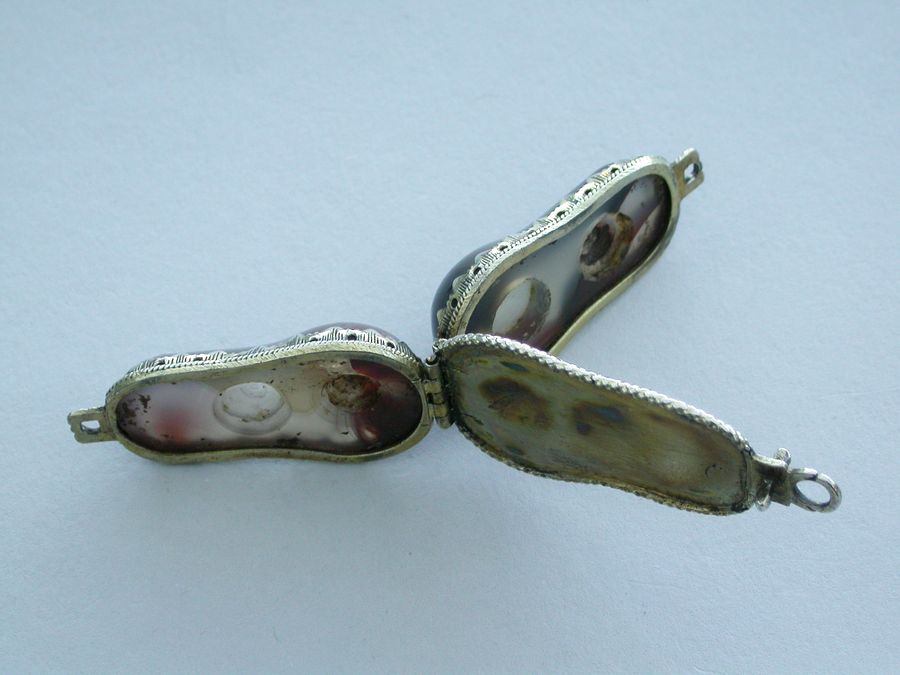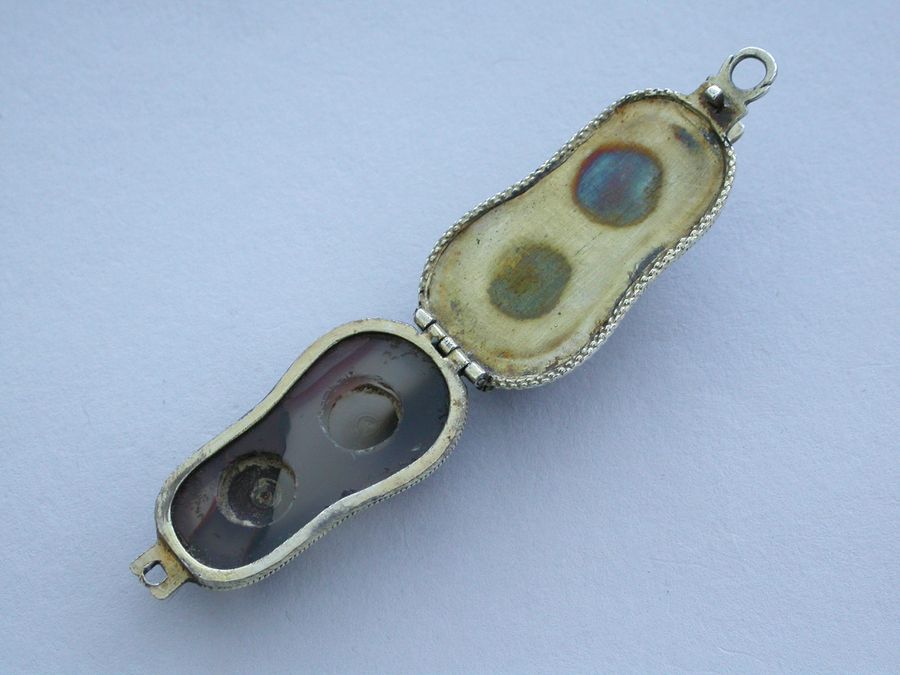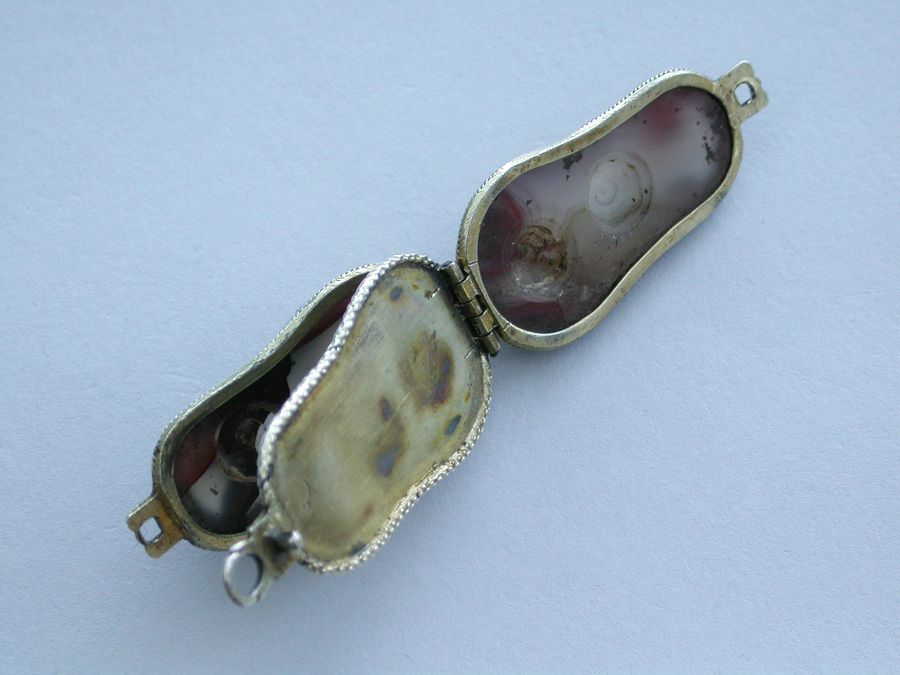 A late 17th century Continental silver gilt mounted double sided agate Pomander, of pear shape with suspension ring and pin-clip closure, the interior with hinged silver gilt flap separating the two agate sections, each of which have two carved-out cavities, edged with a ropework border and pierced and engraved mounts.

Unmarked, probably German, c1680

The term pomander arose during the Middle Ages from the French pomme d'ambre and referred to an aromatic ball made of ambergris, civet, musk, dried flowers, spices and scented oils. In time, the term became interchangeable with the containers into which these scented substances were kept.

The prophylactic function of scent was very important throughout the Middles ages and the Renaissance. Inhaling the aroma of specific spices and herbs, or simply carrying them on your person as a talisman, was thought to cure or prevent serious illness.

The complexity of the pomander evolved over time to better serve the curative function of scent. As certain spices started to be associated with the treatment of specific ailments, it became more important to keep the ingredients in a pomander separate. Thus the segmented pomander was created as a portable vessel within which these precious antidotes could be kept untainted, fashioned in antiseptic silver.
Sold - £600.00
Condition
In good condition with no damage or repair, some very minor natural surface faults to the agate
Weight
15.70 Grams (0.50 troy ounces)