Aide Memoires
Aide memoires were the early version of notepads or diaries, and were used as written reminders, with the literal translation from the French being a 'memory aid'. Steppes Hill Farm Antiques has a range of antique silver aide memoires available to purchase from the Victorian era, made at the height of the Birmingham industry's heyday. In Victorian times, silver aide-memoires were considered as a luxury item reserved for the upper classes, the only people who could not only afford them but were also able to read and write to use one. The more luxurious examples had silk-lined interiors, with the pages inside made from ivory. Our collection contains some of the finest antique silver aide memories available for sale in the UK, and we would be glad to offer our expert advice on any of our pieces.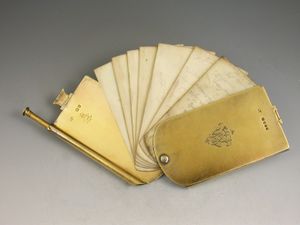 Thomas Johnson, London 1859
£545.00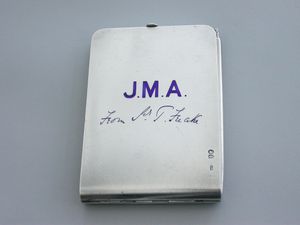 Alfred Fuller, London 1886
P.O.A.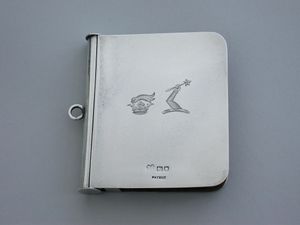 P.O.A.