Large Victorian Silver & Enamel Aide Memoire
Alfred Fuller, London 1886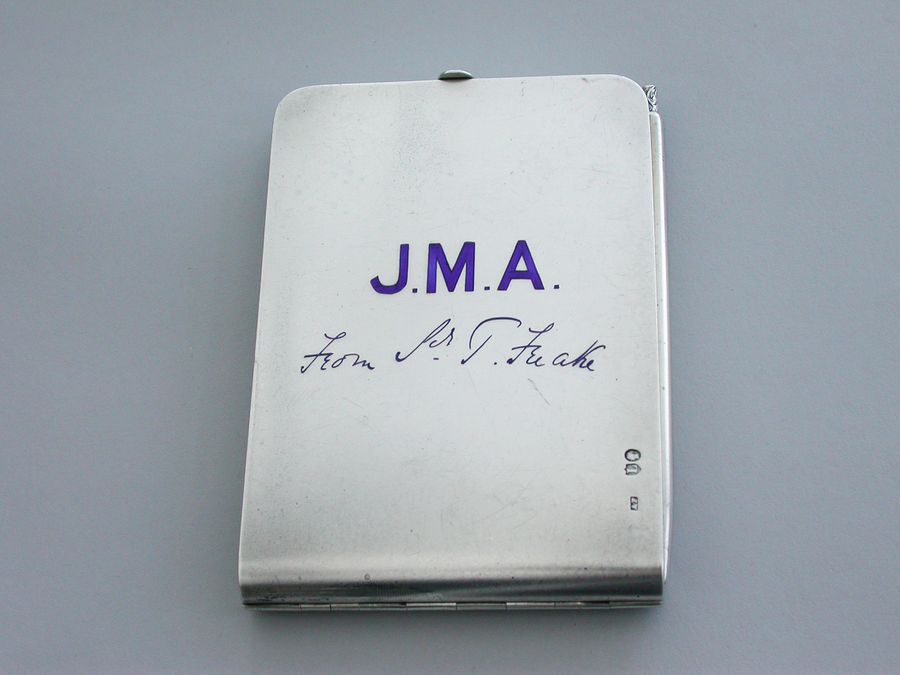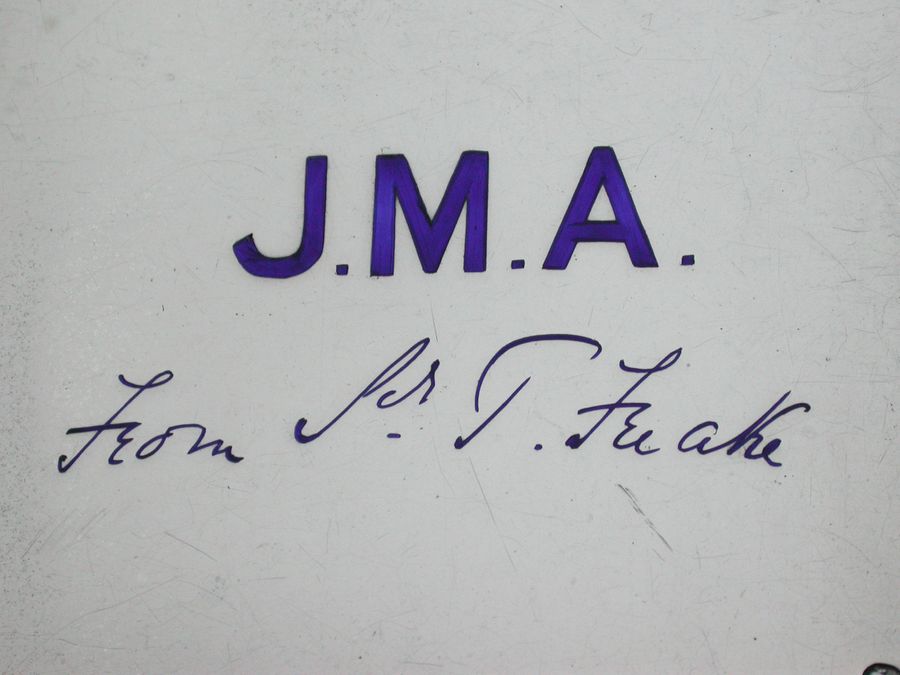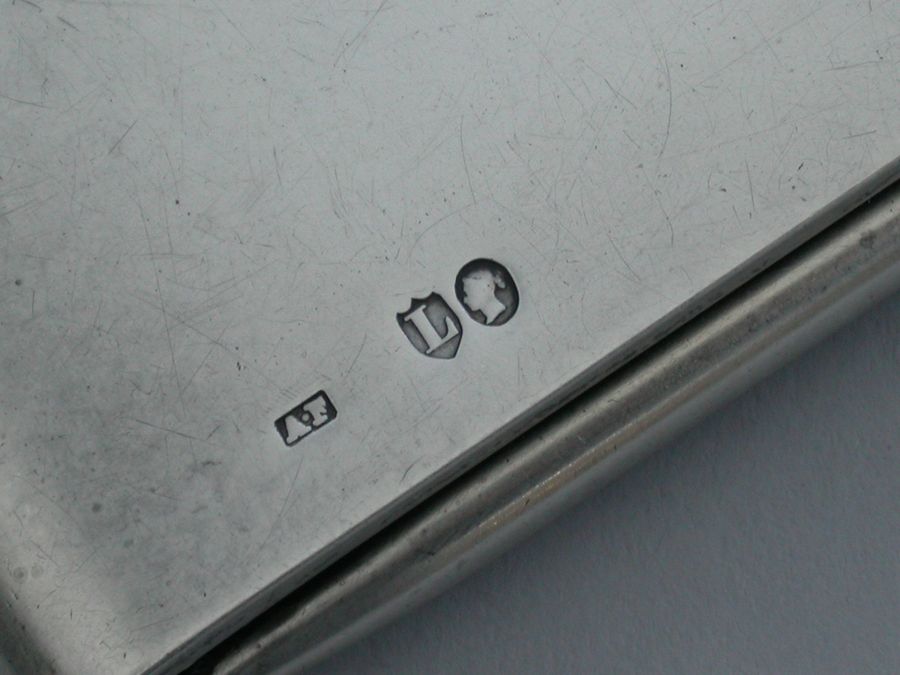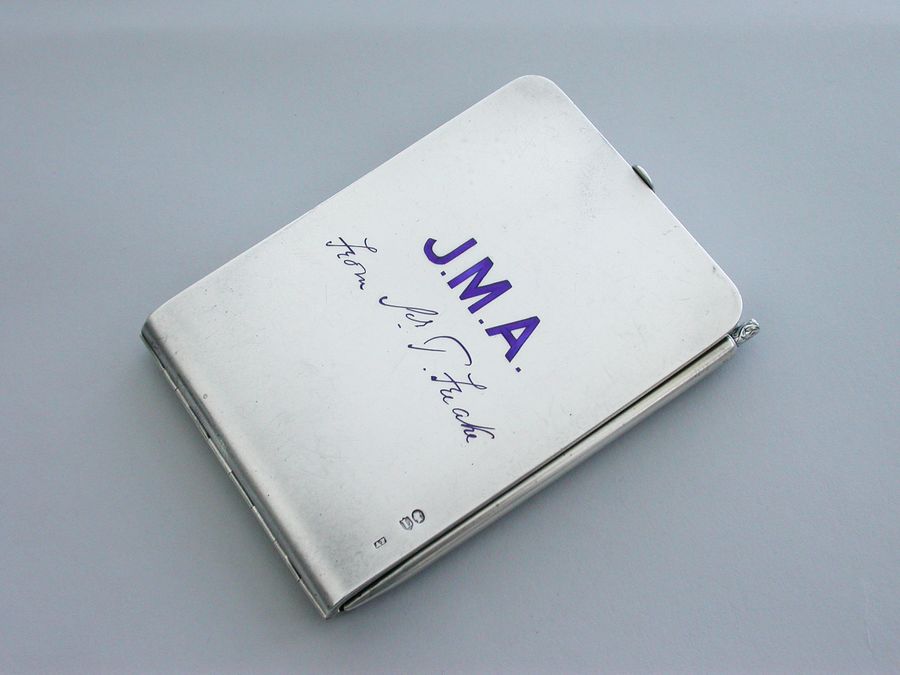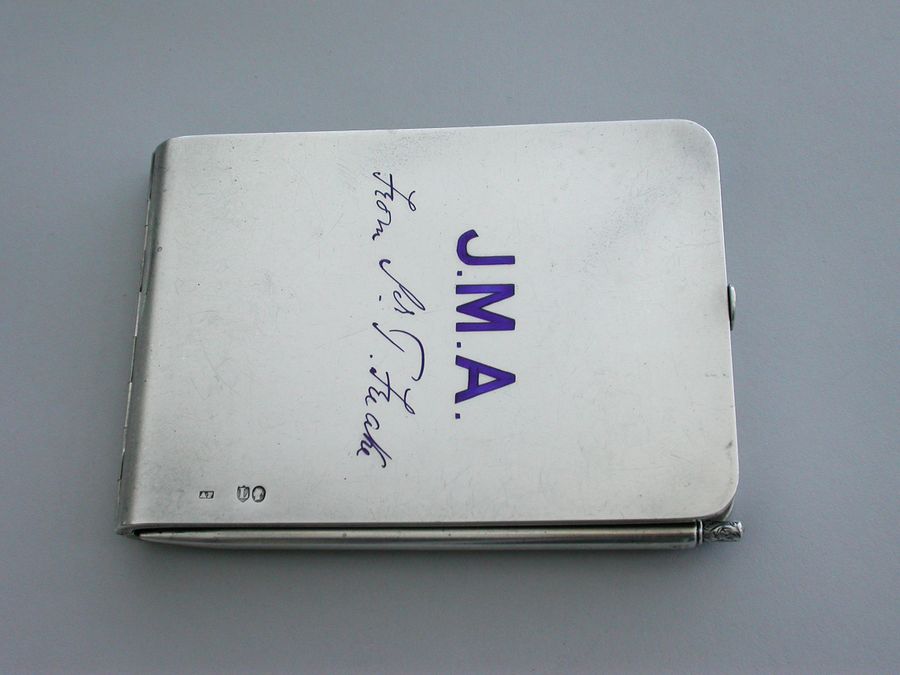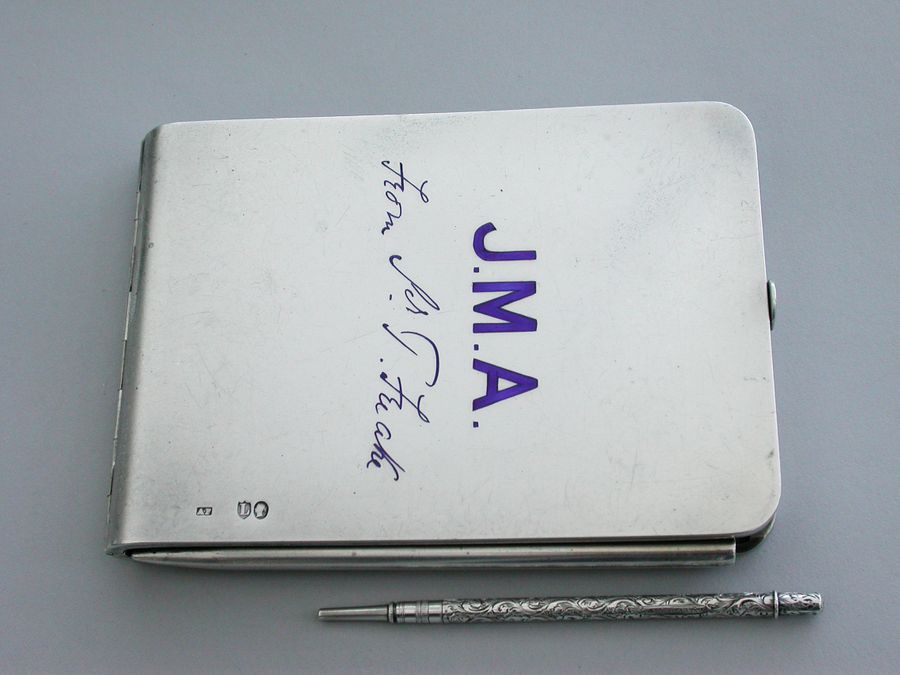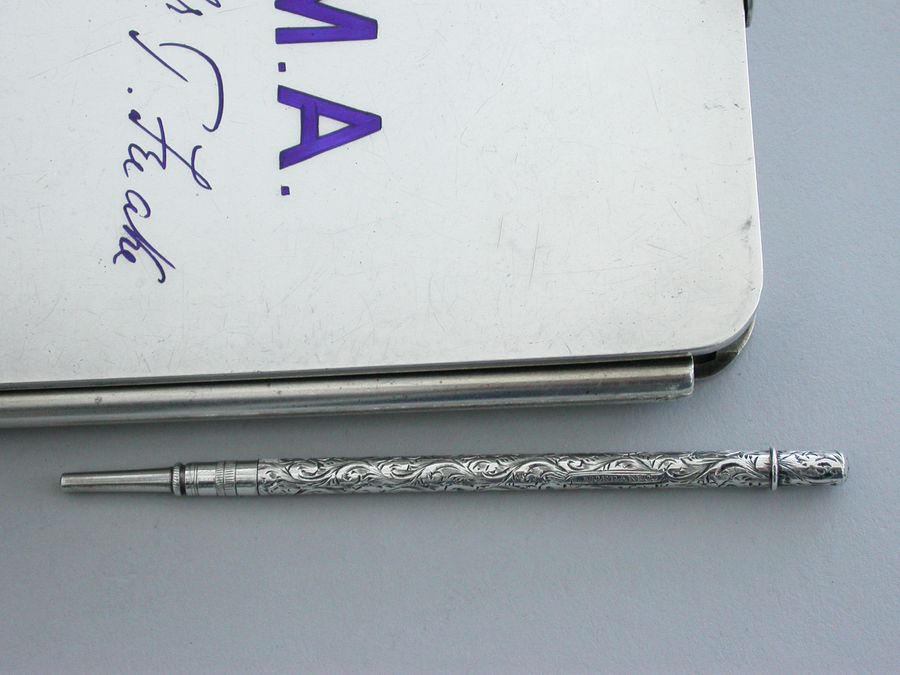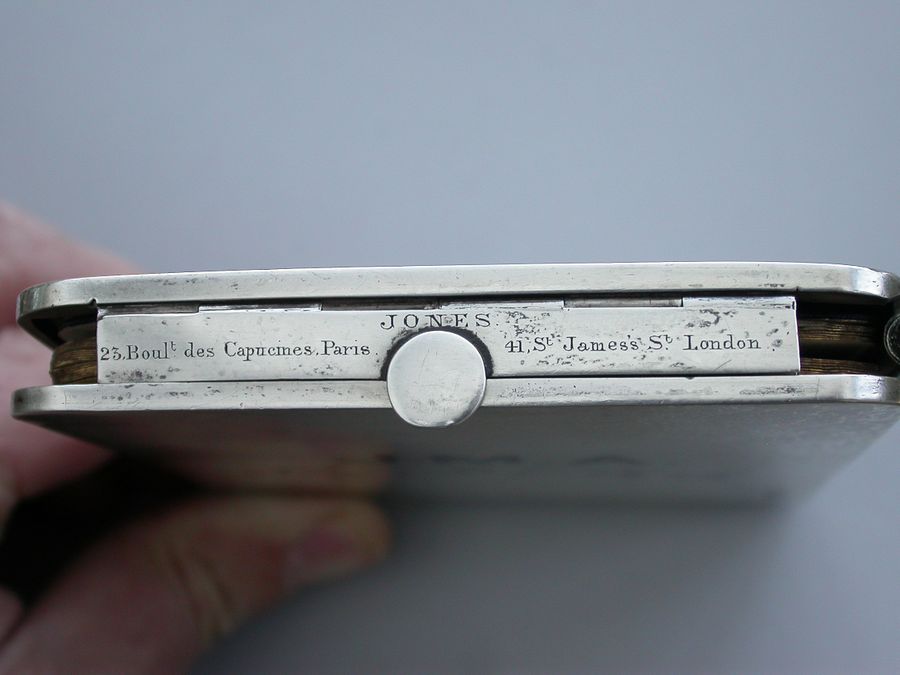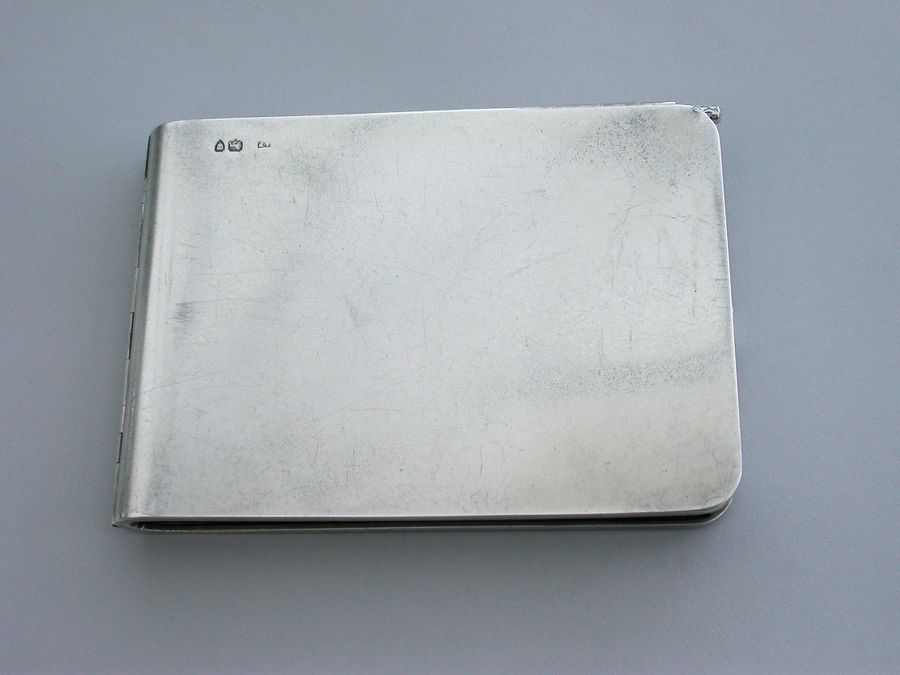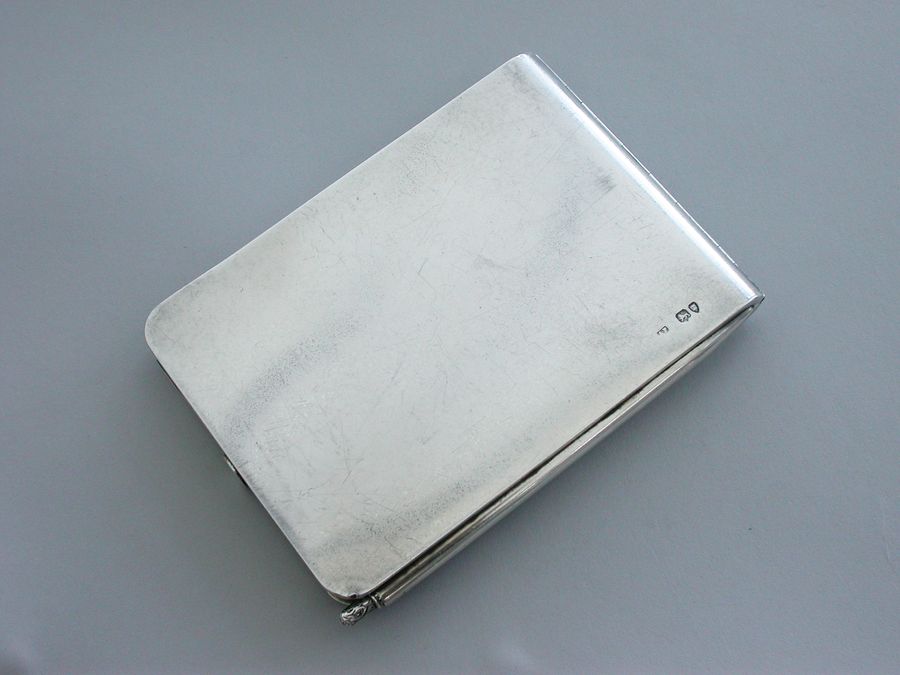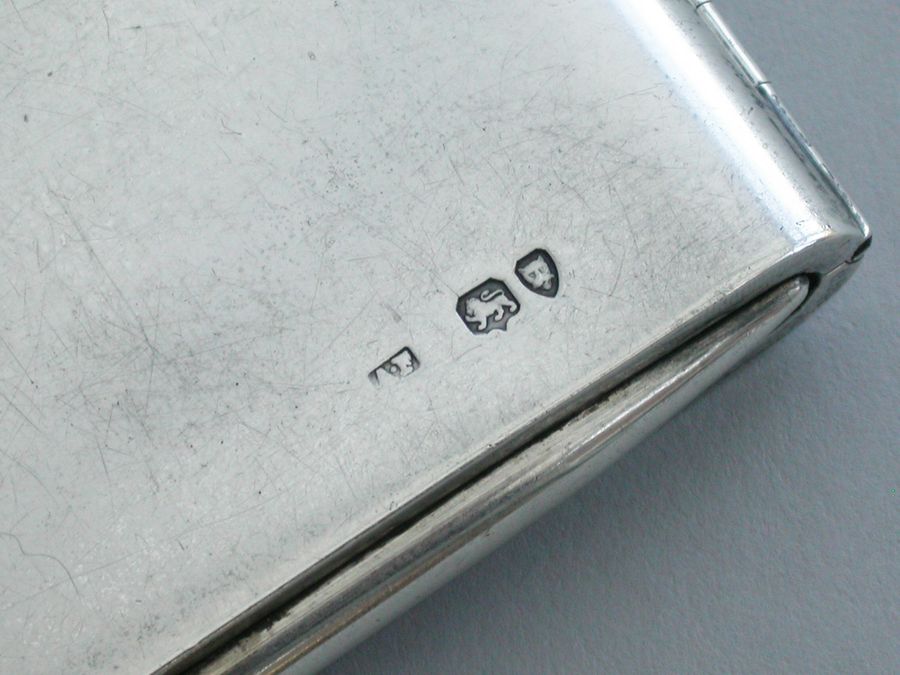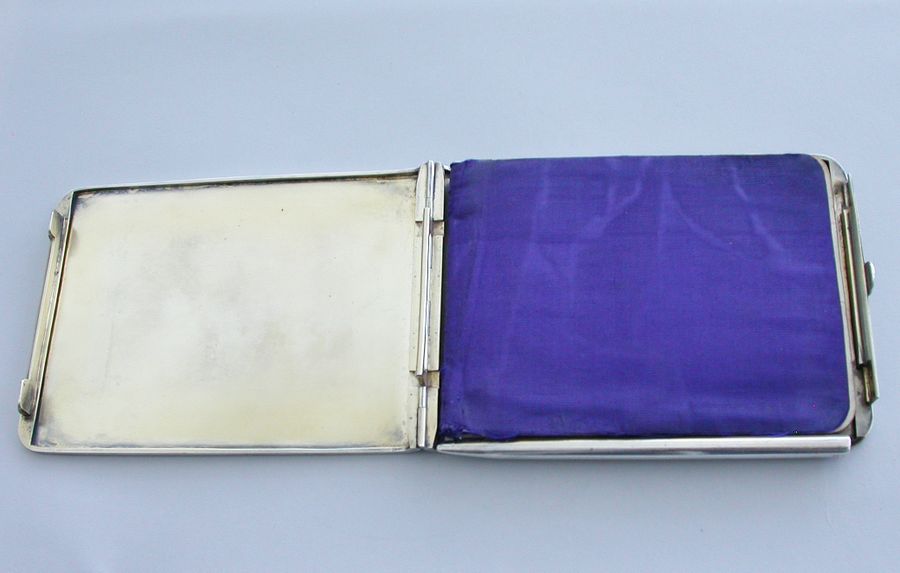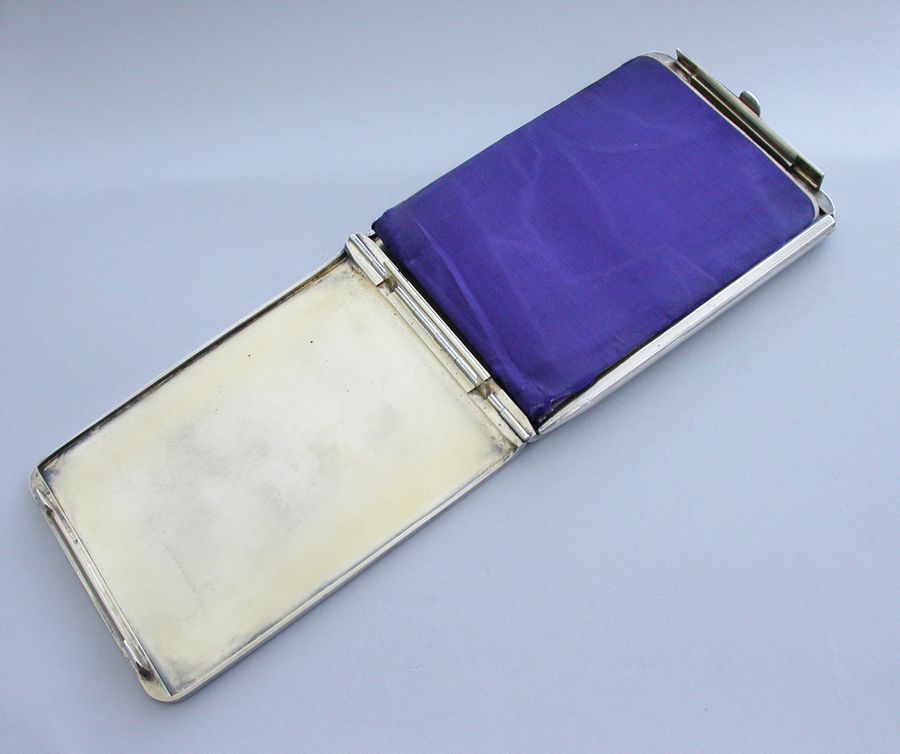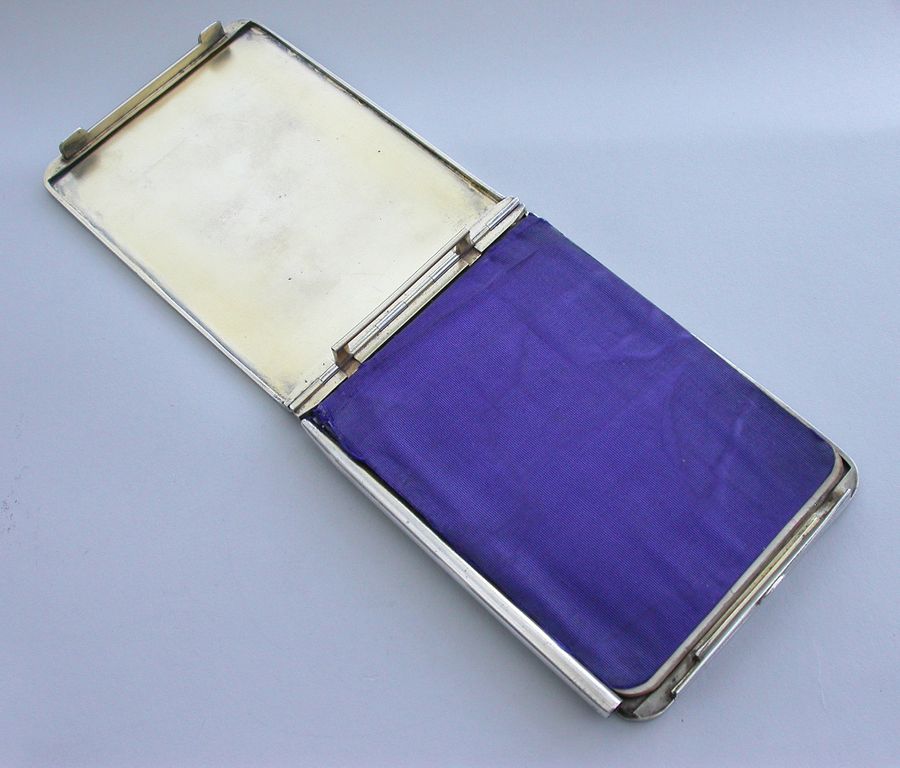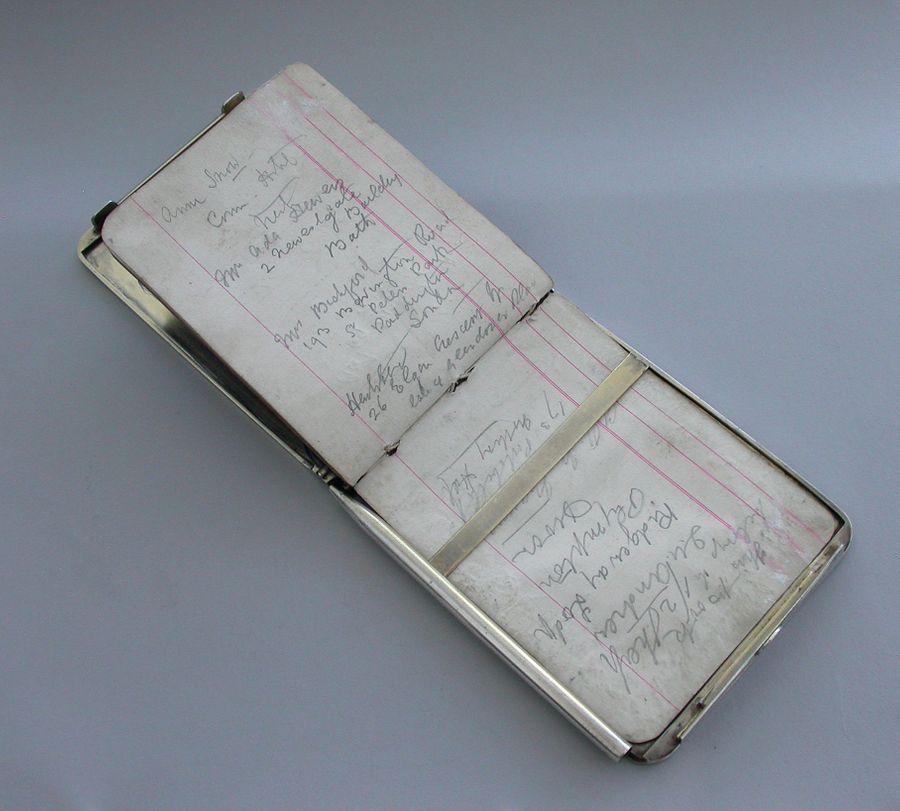 A large and fine quality Victorian silver and enamel aide memoire, of rectangular form, the front enamelled in dark blue with the initials 'J.M.A' and with a presentation inscription - 'from Sir T.Freake'. The clasp to one end opens a sprung hinged cover, with a pencil to one side. The silver gilt interior containing blue silk covered note pad held in place by a retaining bar.

By Alfred Fuller, London, 1886. Retailed by Jones 25 Bould. des Capucines, Paris and 41 St. James Street, London,

The donor was probably Sir Thomos George Freake, 2nd Baronet (1848-1920).

The second Baronet was born 12 October and his maternal grandfather was Charles Wright; he graduated from Magdalene College, Cambridge then married in 1868 Frederica, daughter of Col. F. T. Maitland in Holywich, Sussex. He had one son, two daughters and died 21 December 1920. He belonged to the Conservative, Ranelagh, Hurlingham clubs and lived some time at 43 Sloane Street. He was Mayor of the small borough of Dartmouth, Devon in 1897 (abolished in 1974).
£495.00
Condition
In good condition with no damage or repair, some minor wear to the silk on the notepad. The silver Propelling Pencil by Sampson Mordan is probably not original. There is contemporary pen and pencil writing on the pages.
Weight
280.00 Grams (9.00 troy ounces)