Silver Pepper Pots / Shakers
Pepper pots or shakers are used both to store pepper and to sprinkle it over dishes, and are still ubiquitous with the dinner table today. Though pepper pots are mostly made from ceramic, there are a range of fine examples made from silver, with many made in a novelty design much like their ceramic counterparts. The Victorians and Edwardians in particular favoured these novelties, often realistically cast in the form of animals or birds and Steppes Hill Farm Antiques has a number of these antique silver pepper pots and shakers for sale dating from the late 19th and early 20th centuries. We would be glad to advise on any of these items in our collection.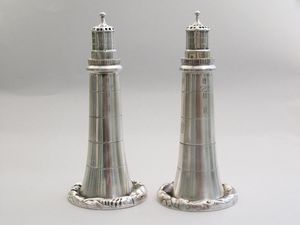 Deakin & Francis, Birmingham 1895
£1,750.00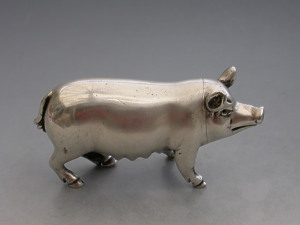 Jane Brownett, London 1890
P.O.A.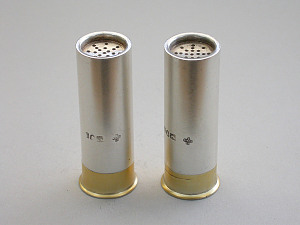 Horace Woodward & Co, London 1896
£750.00