19th Century 2 Colour Gold Armorial Fob Seal 'Snake' Arms of Tremayne
Unmarked c1840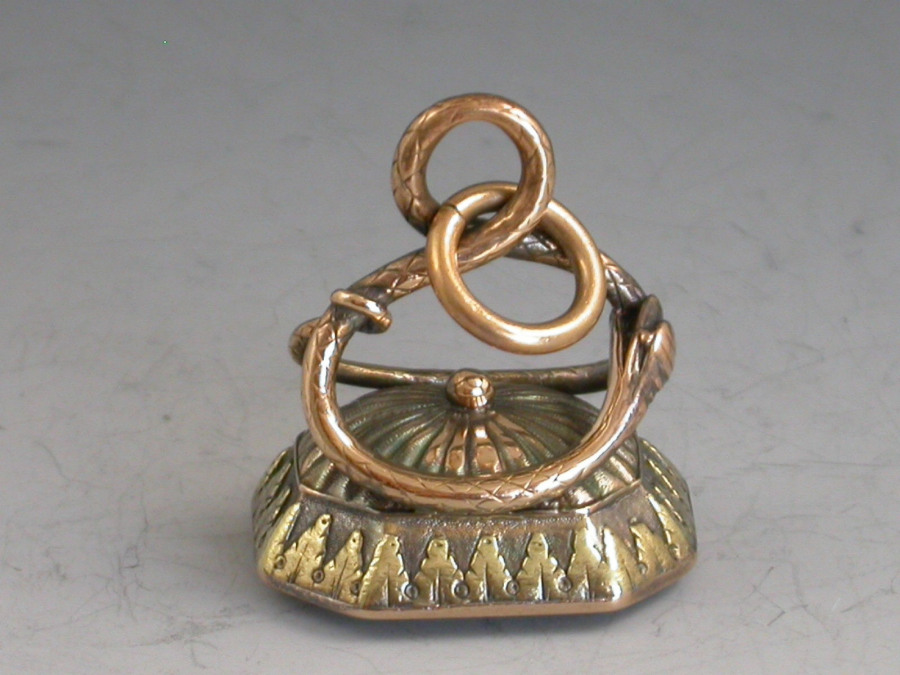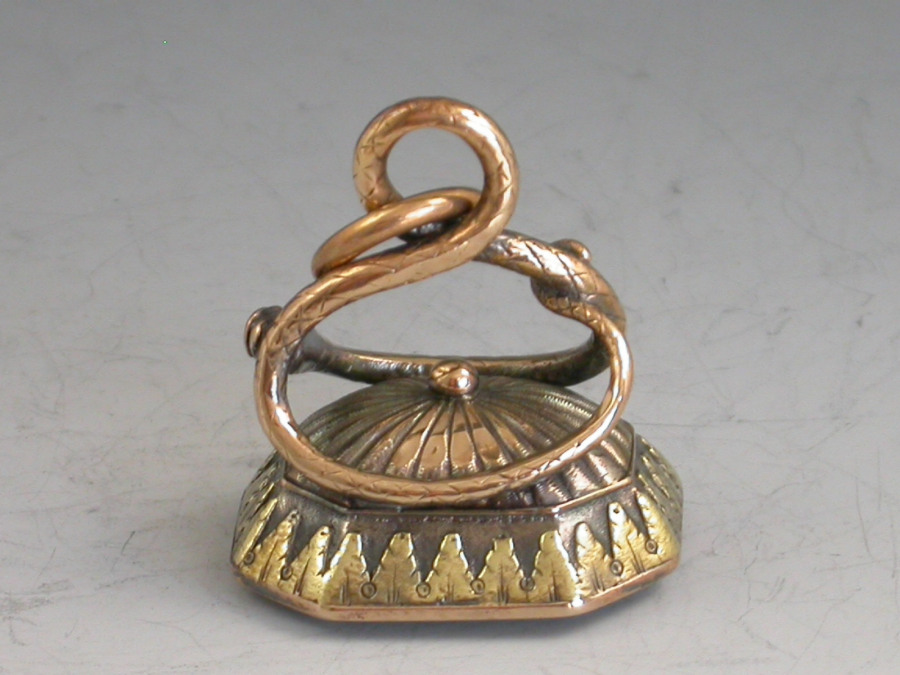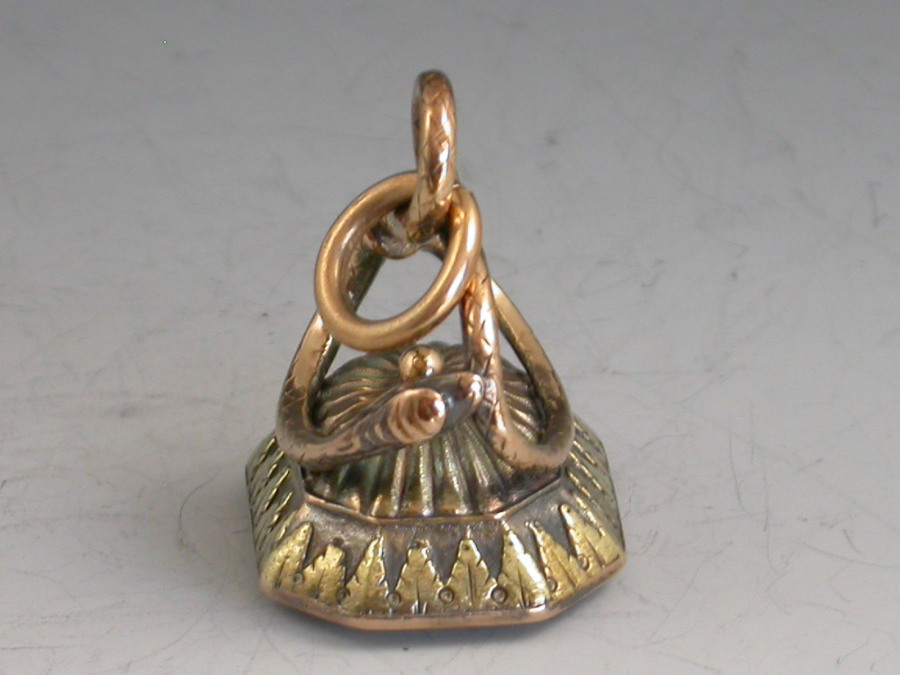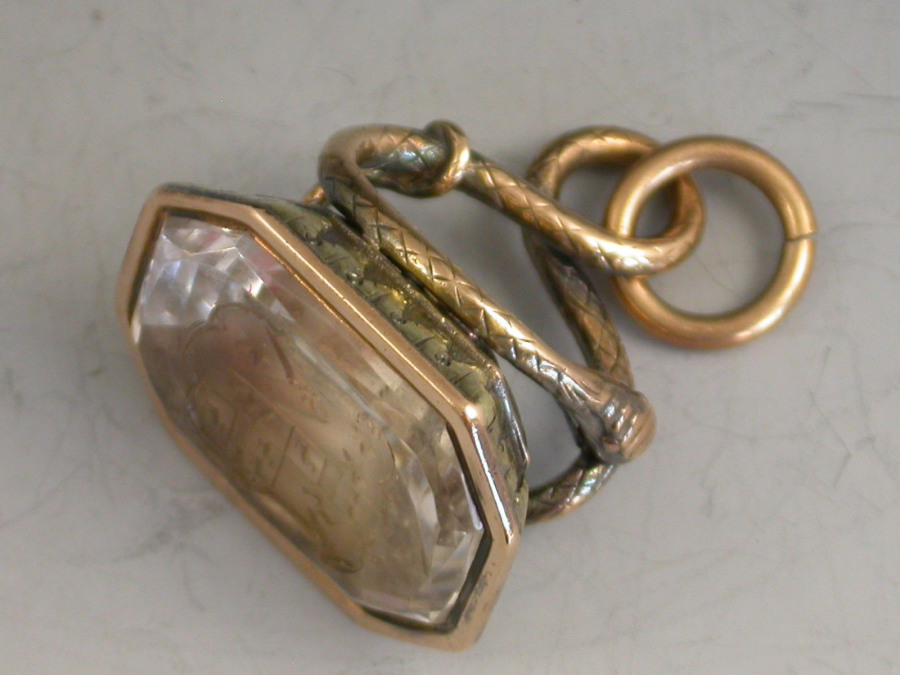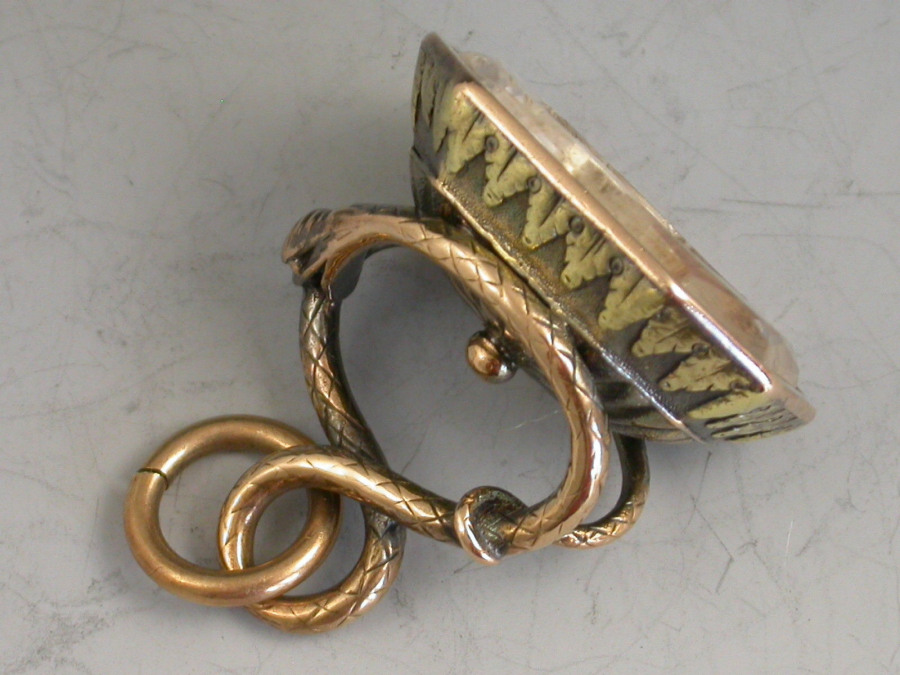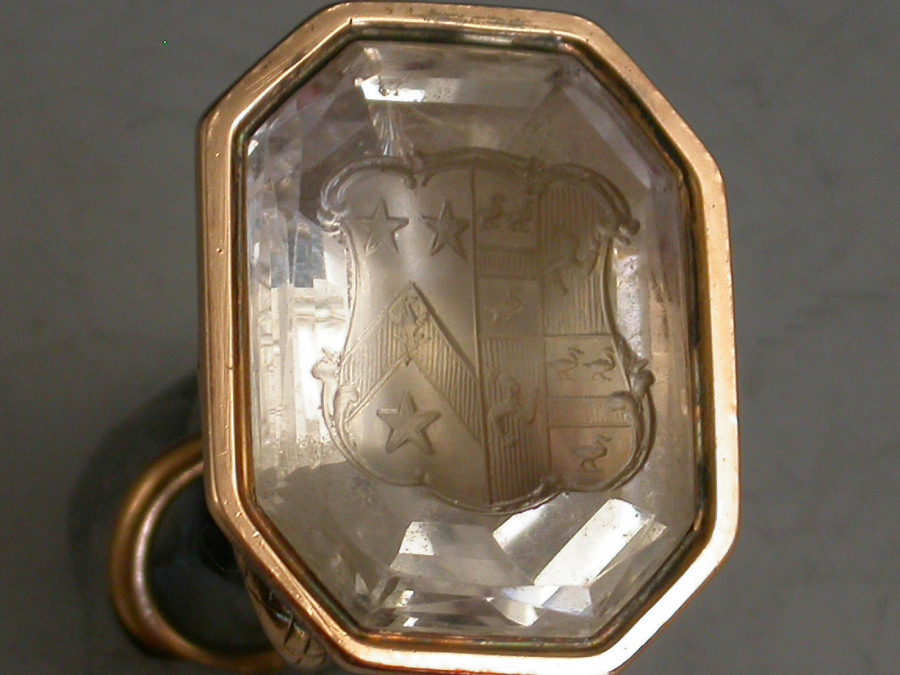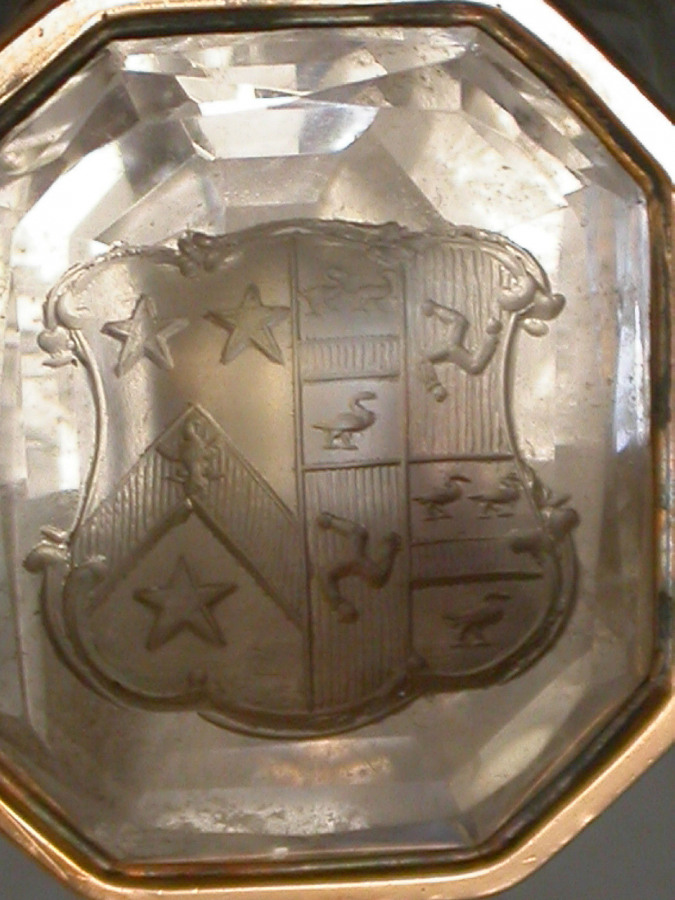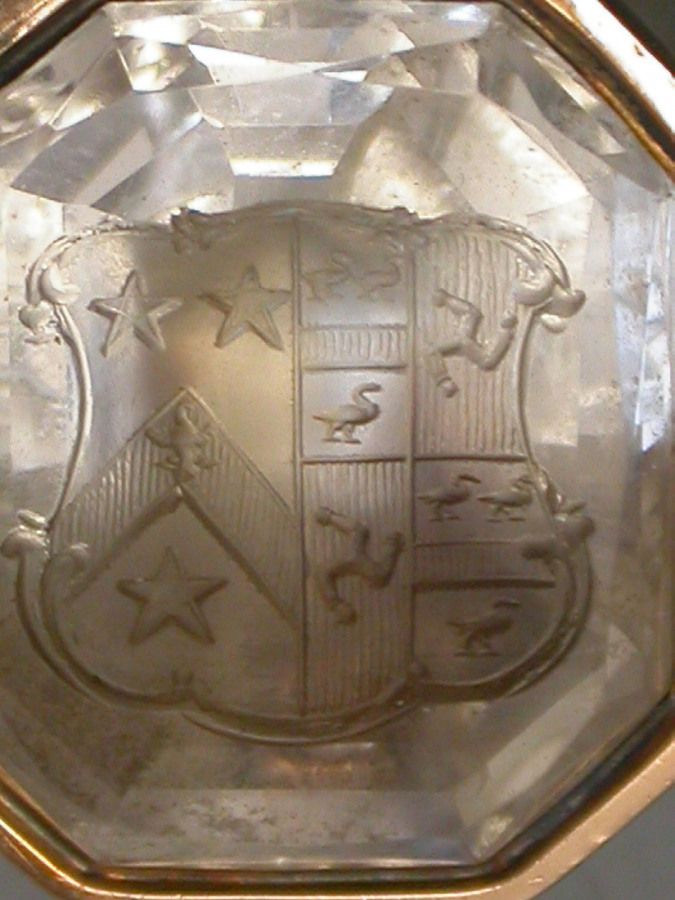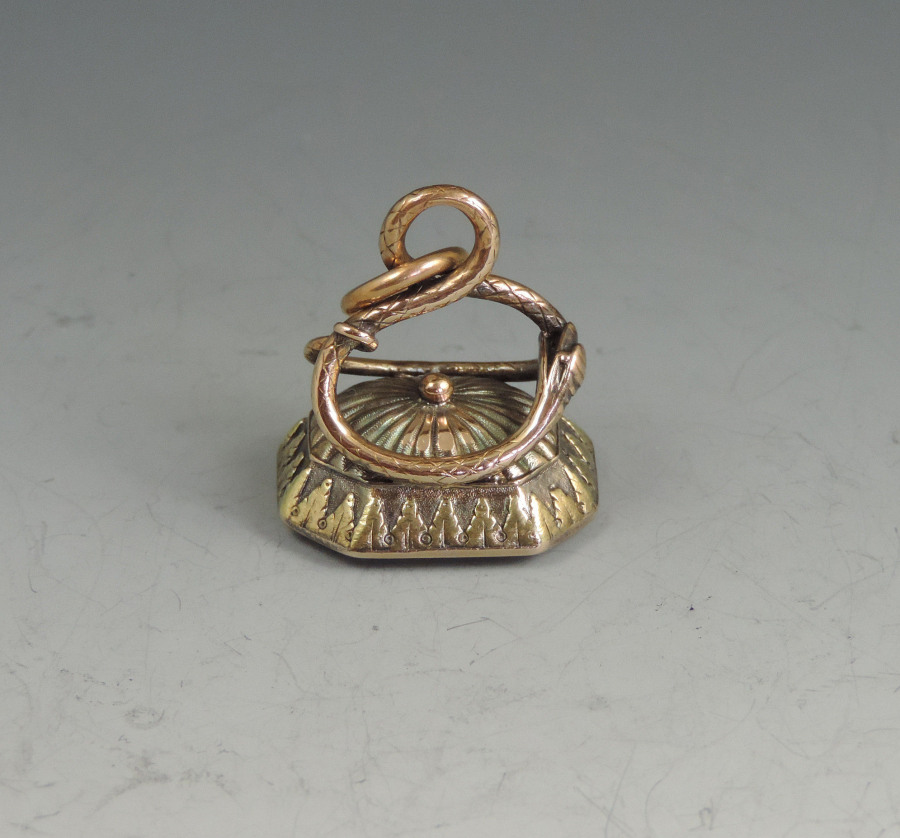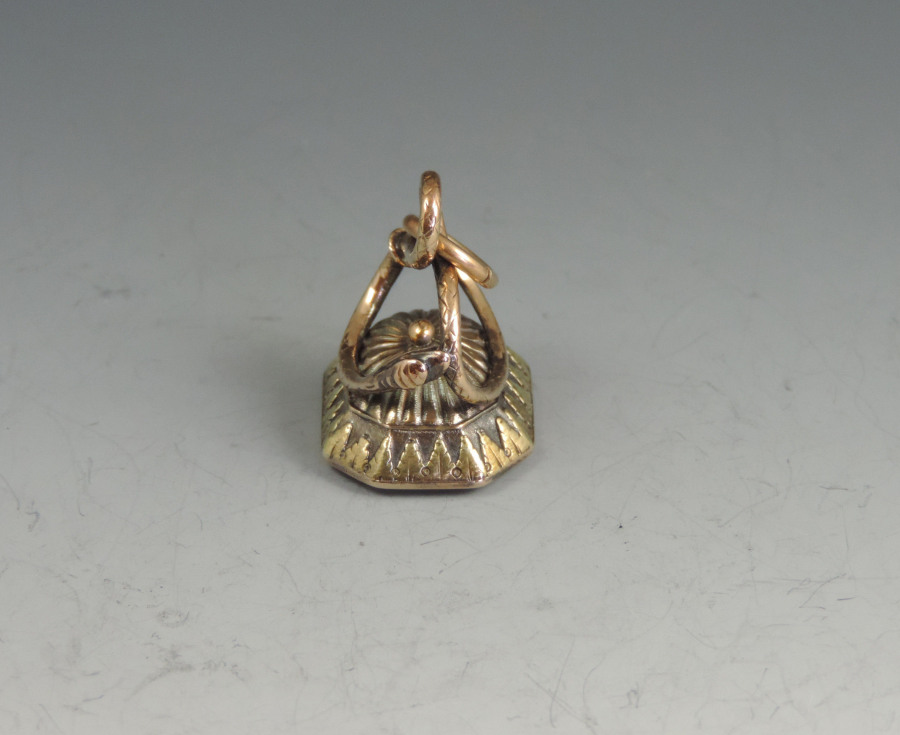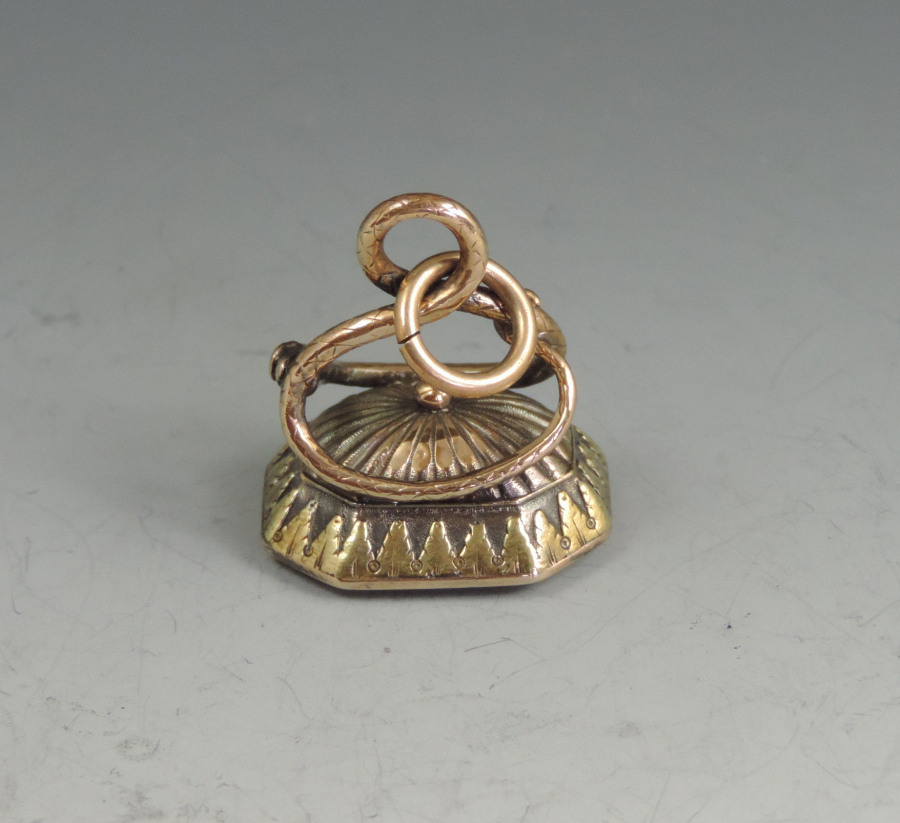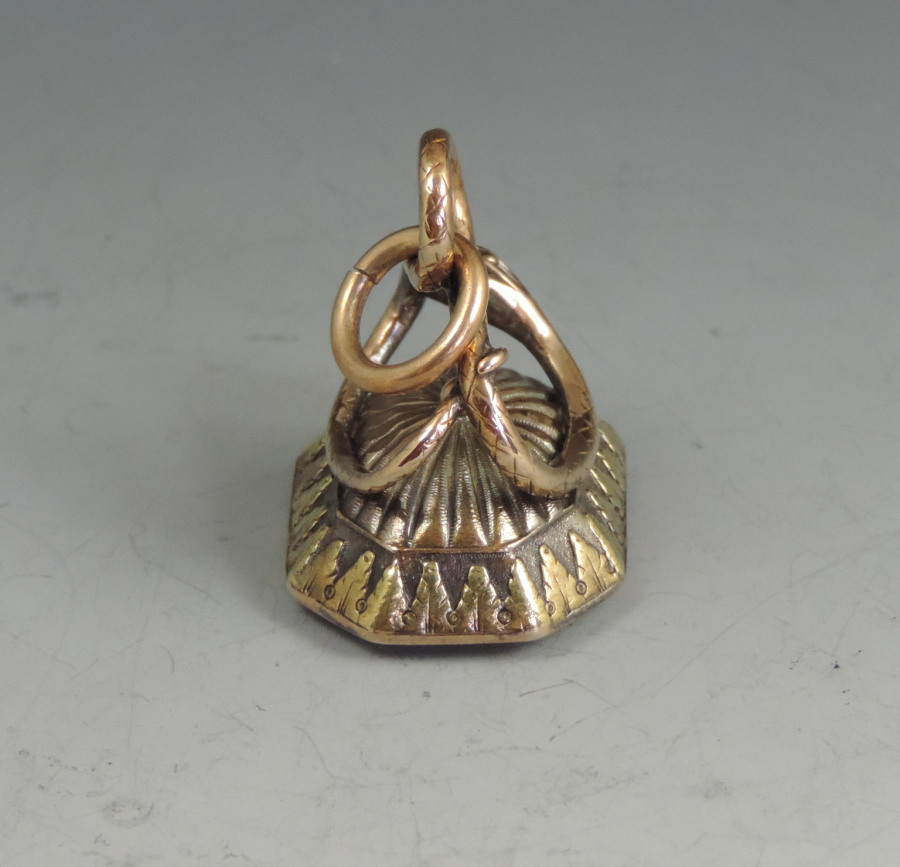 A good early 19th century two colour gold fob Seal, the handle formed from an entwined snake, the cut-cornered rectangular quartz matrix engraved with a coat of arms.

Unmarked c1840.
Sold - £345.00
Condition
In good condition with no damage or repair
Weight
16.00 Grams (0.51 troy ounces)
Literature
The arms are Tremayne quartering Hearle, impaling Lemon, for John Hearle Tremayne who married Caroline Matilda Lemon in 1818. He was born March 17 1780 and died August 27 1851.
He was the son of Henry Hawkins Tremayne who married Harriet Hearle, daughter and coheiress of John Hearle of Penryn, vice warden of the Stannaries.
His wife, Caroline, was the daughter of Sir William Lemon Bt of Carclew in Milor, county Cornwall. Sir William was born 1748, educated at Christ Church, Oxford, and was an MP.
John Hearle Tremayne was MP for Cornwall from 1806 to 1826, JP, and High Sheriff in 1831.
One of John and Caroline's sons was Arthur Tremayne, 1827-1905, who fought in the Crimean War as a Captain in the 13 Light Dragoons. He commanded E Troup in the Charge of the Light Brigade, when his horse was shot from under him.
The arms are: gules three arms emboyed conjoined in the fess point proper, (Tremayne); quartering argent a fess gules between three sheldrakes (shovellers) proper (Hearle); impaling argent on a chevron gules between three mullets an eagle ( for Lemon).