Arts & Crafts Tree of Life Caddy Spoon
Henry George Murphy, London 1931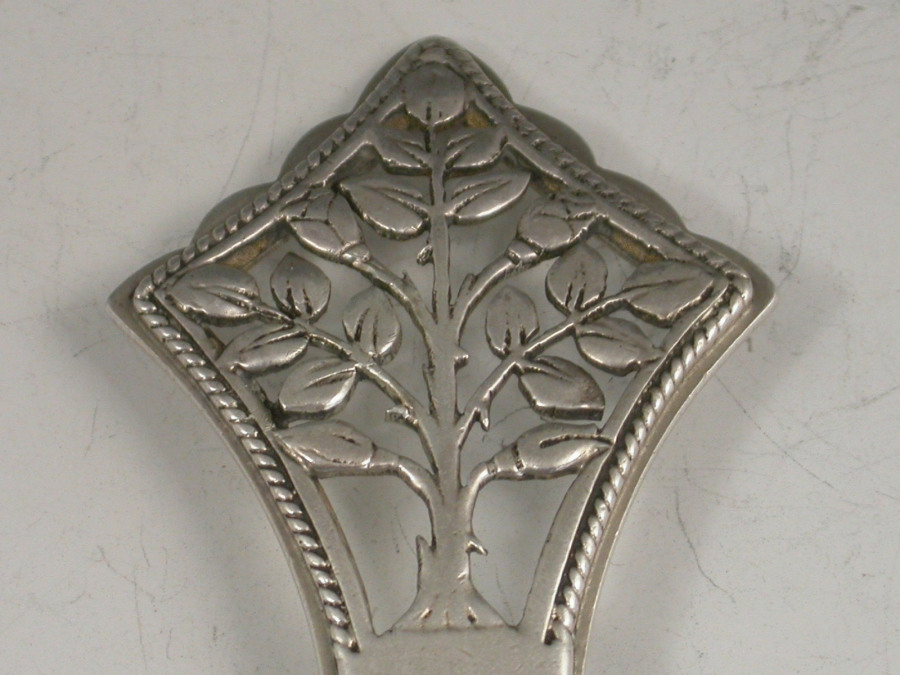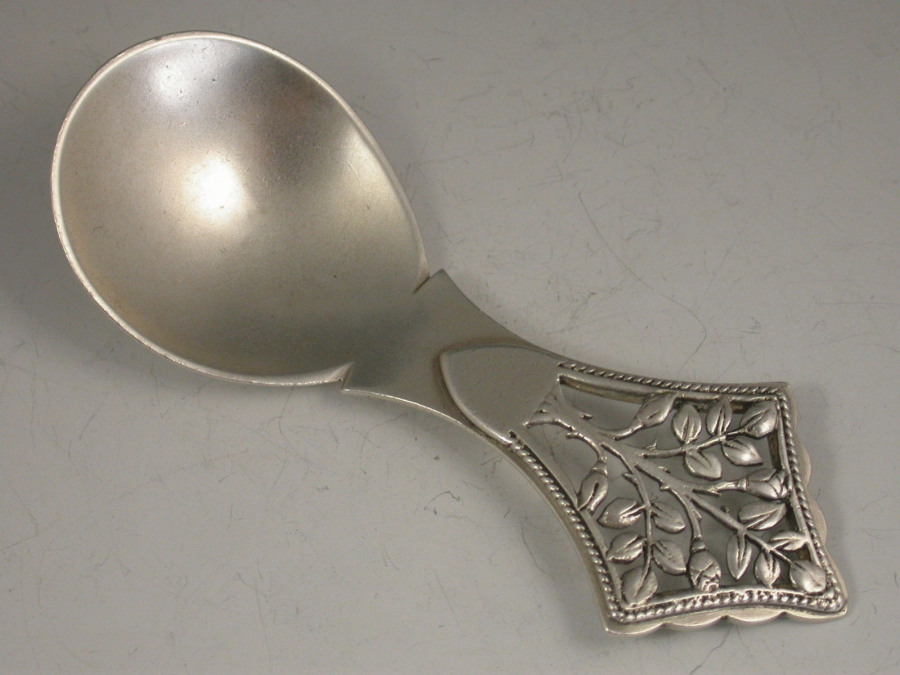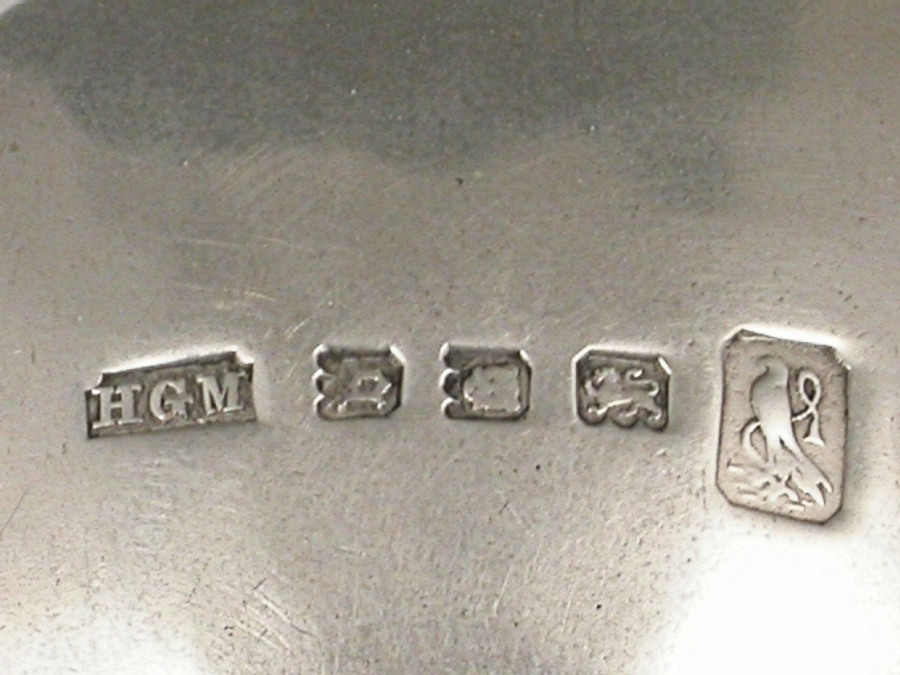 A rare early 20th century silver Caddy Spoon in the Arts & Crafts style with hammered oval bowl, the pierced diamond shaped handle depicting the "Tree of Life".

The concept of a tree of life as a many-branched tree illustrating the idea that all life on earth is related has been used in science, religion, philosophy, mythology, and other areas. A tree of life is variously;

1. a motif in various world theologies, mythologies, and philosophies;
2. a metaphor for the livelihood of the spirit.
3. a mystical concept alluding to the interconnectedness of all life on our planet; and
4. a metaphor for common descent in the evolutionary sense.

According to the Encyclopædia Britannica, the tree of knowledge, connecting to heaven and the underworld, and the tree of life, connecting all forms of creation, are both forms of the world tree or cosmic tree.[1] According to some scholars, the tree of life and the tree of the knowledge of good and evil, portrayed in various religions and philosophies, are the same tree.

By H G Murphy, London, 1931 (Falcon mark).

Sold - £495.00
Condition
In good condition with no damage or repair, just minor surface scratches.
Weight
29.00 Grams (0.93 troy ounces)