Cased Pair Antique Silver Newcastle City Arms Menu Holders
Horace Woodward & Co Ltd, Birmingham 1904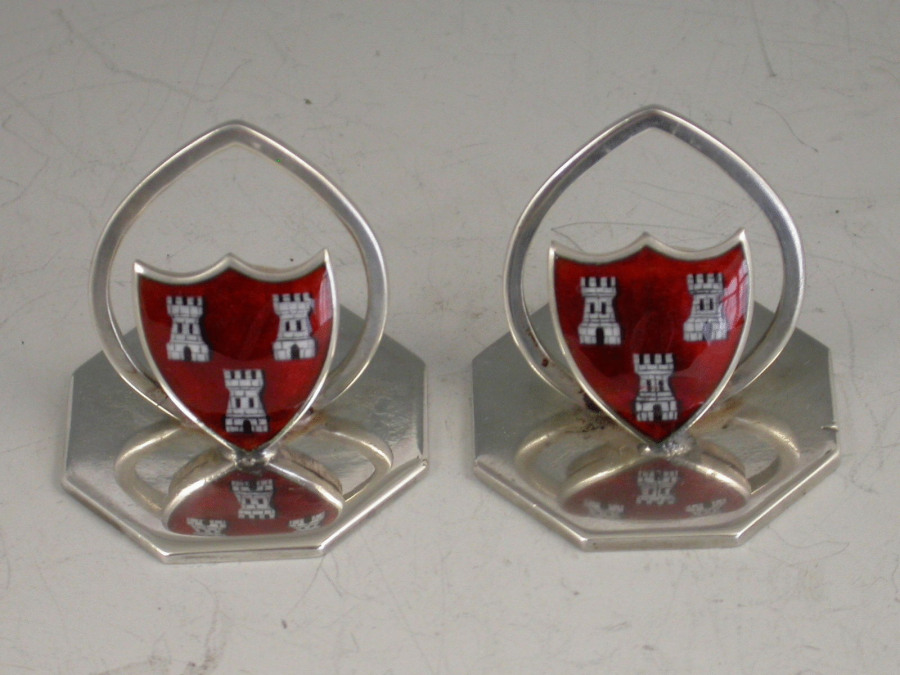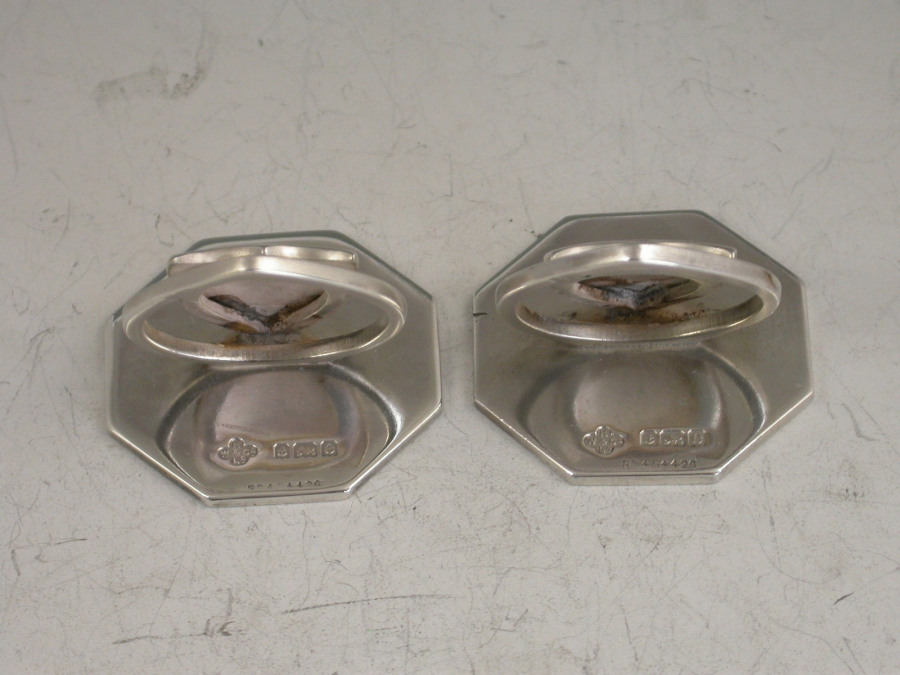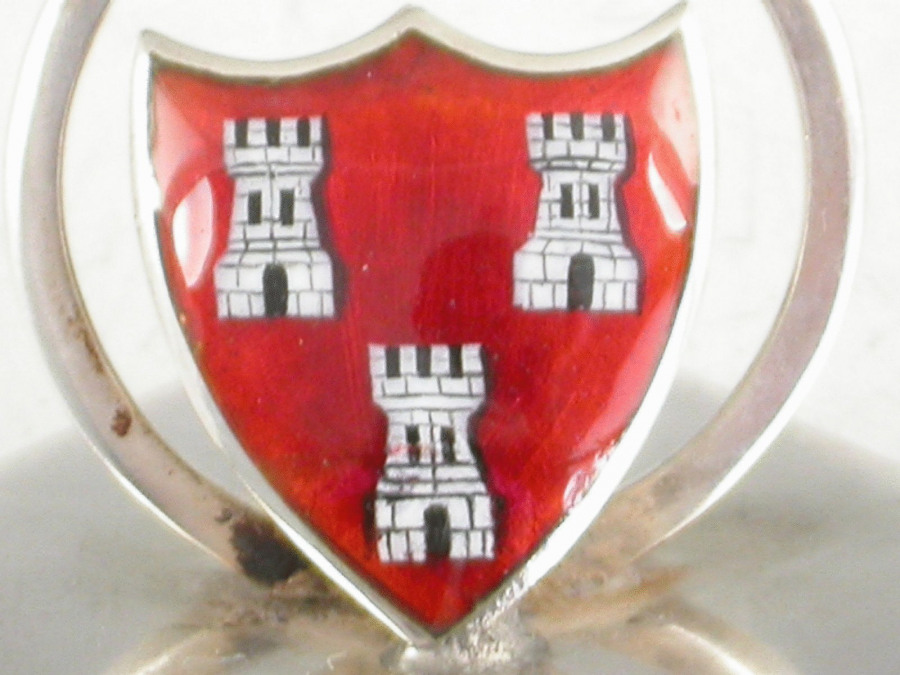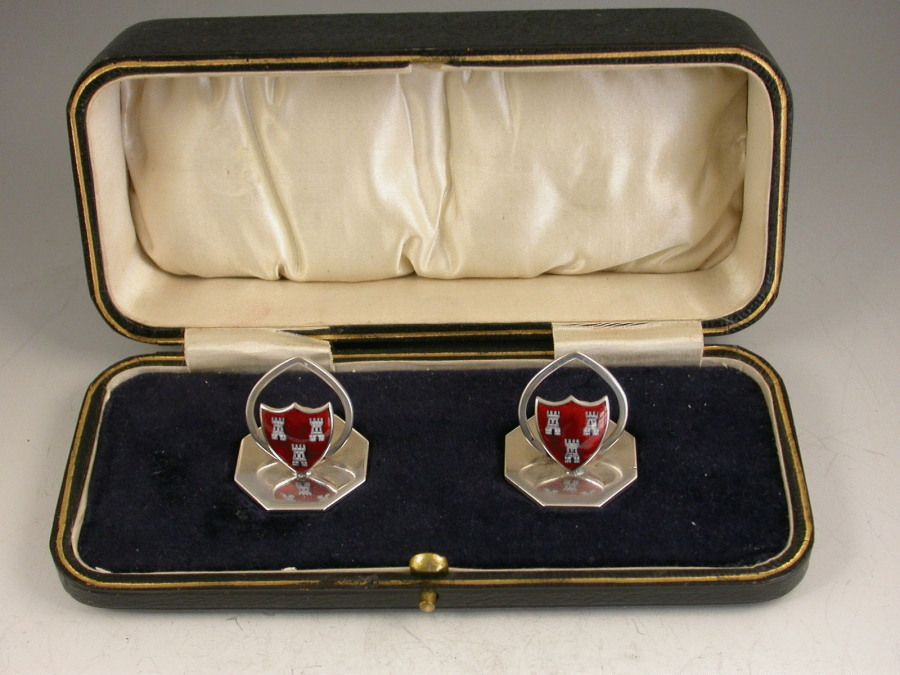 A good cased pair of Edwardian silver and enamel Menu Holders, the shield shaped plaques enamelled with the Newcastle City Arms: Gules three Castles triple towered Argent.

The castle motif goes back to earliest times. Originally the town took its name from the ""New Castle"" built by order of Robert Curthose, eldest son of William the Conqueror, in 1080 and a castle was depicted on the twelfth century common seal. The earliest surviving example of the three silver castles on a red shield, dating from about 1400, is in the window on the north side of the Chancel in St. John's Church. The castle motif is repeated in the crest which is a golden lion atop a silver castle. He is holding the golden staff of St. George's pennon. The castle stands upon a wreath of red and white leaves above a fifteenth century style helmet. The supporters, two mythical sea-horses shaded in green with gold manes, fins and tails, are a reminder that Newcastle is a seaport. Both the supporters and crest were added to the shield by grant of William Flower, Norroy King of Arms, in 1575. The motto, 'Fortiter Defendit Triumphans' ('Triumphing by Brave Defence') was adopted during the Civil War, following the stubborn defence of the town against the Scots in 1644.

By Horace Woodward & Co Ltd, Birmingham, 1904.
Sold - £495.00
Condition
In fine condition with no damage or repair.