Cased Set 9 MacNeill's Patent Silver Stamp Applicator's
Robert Hennell III 1869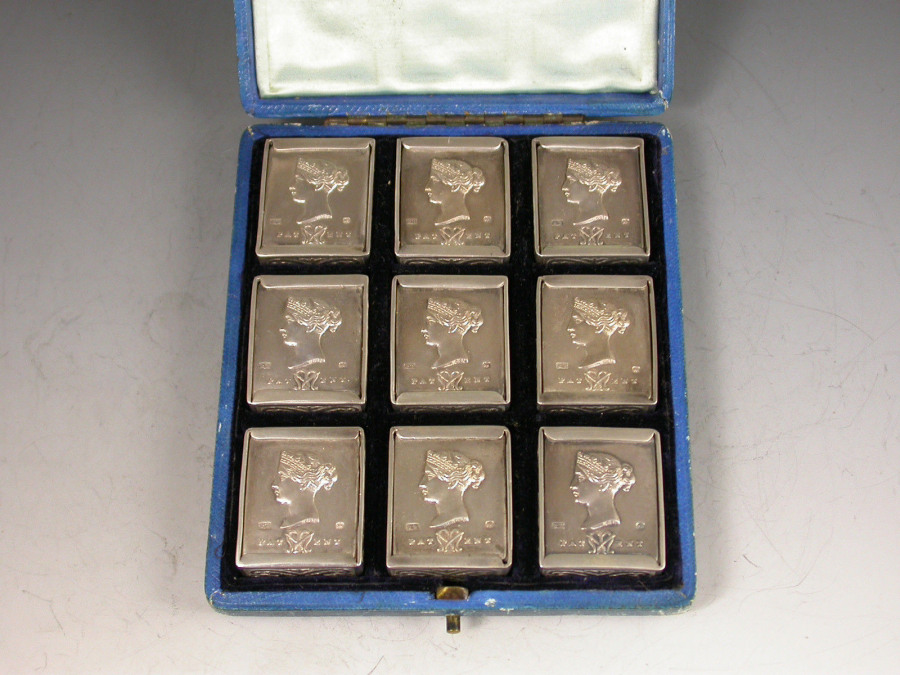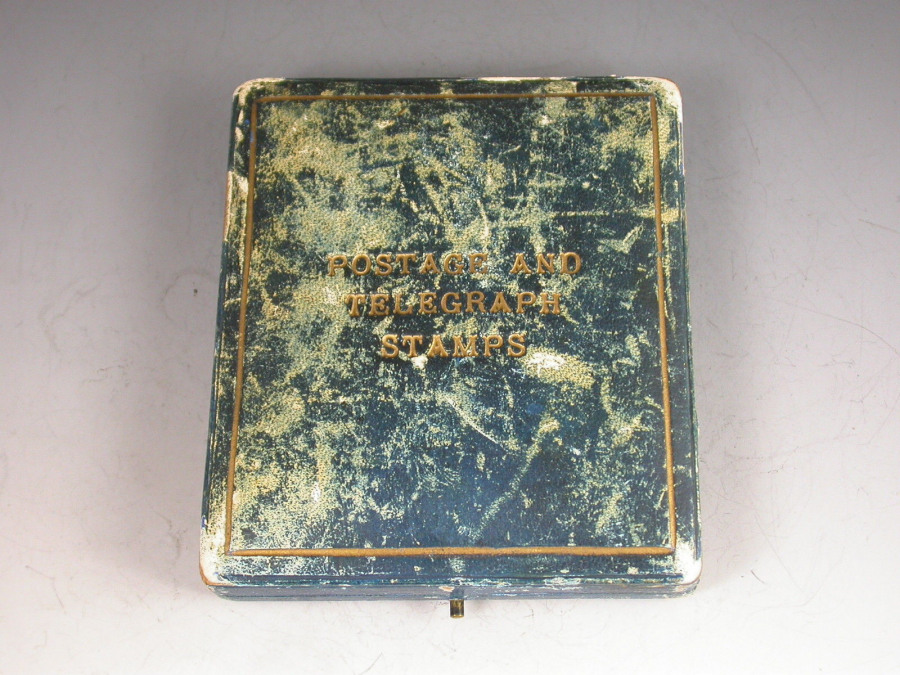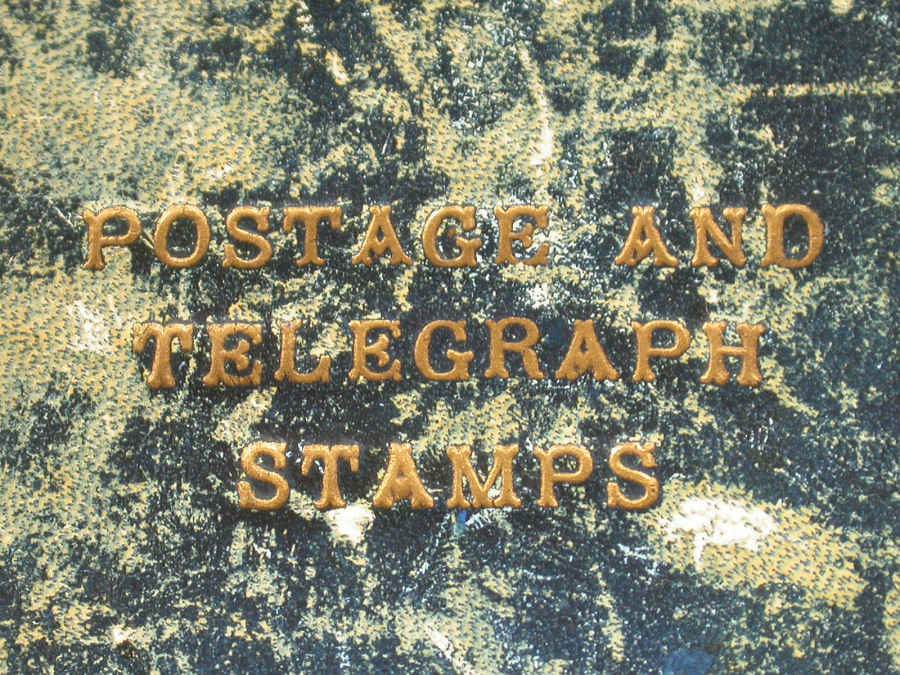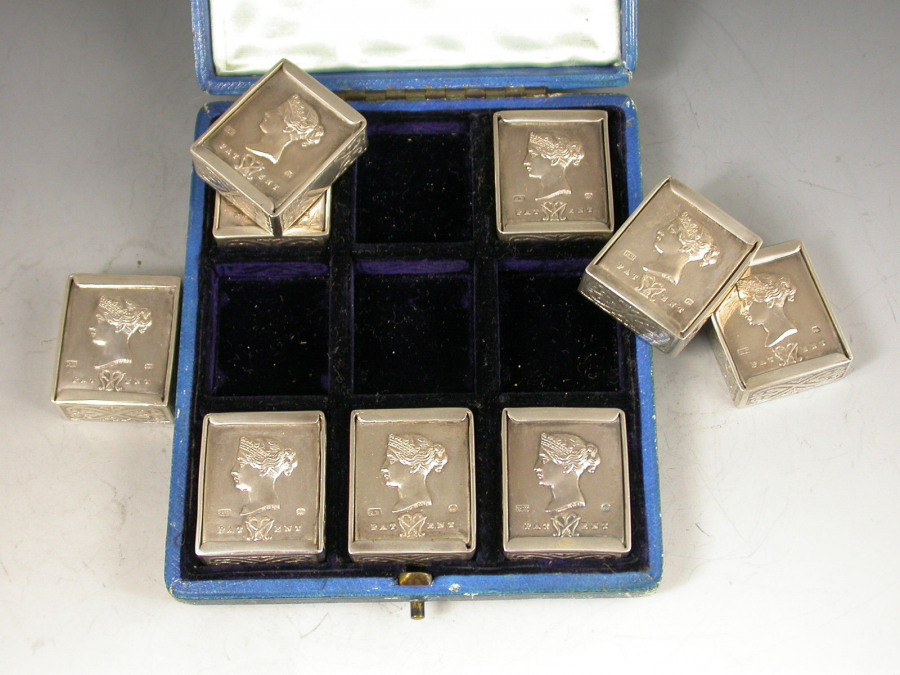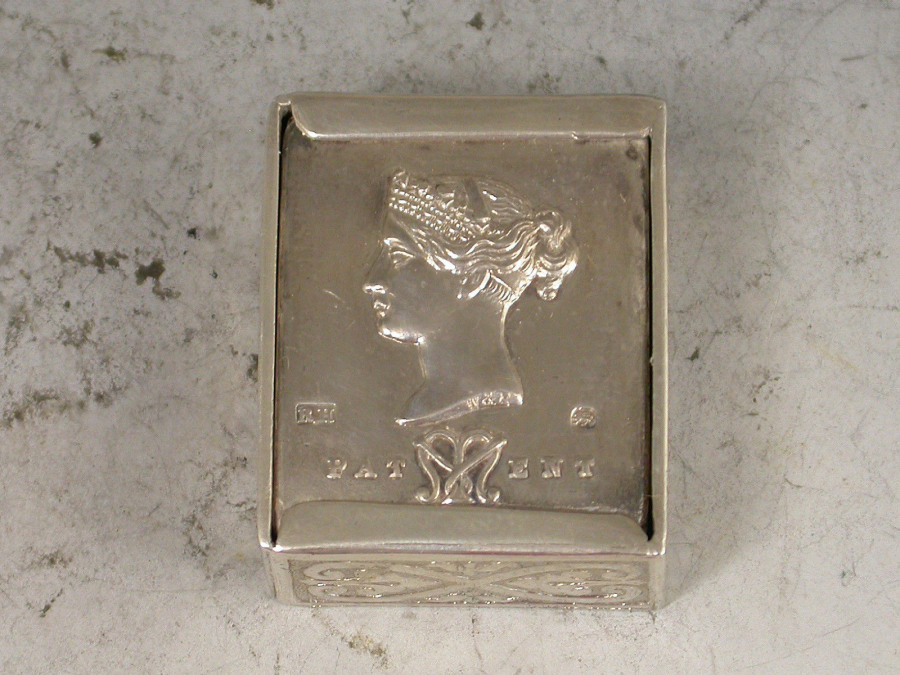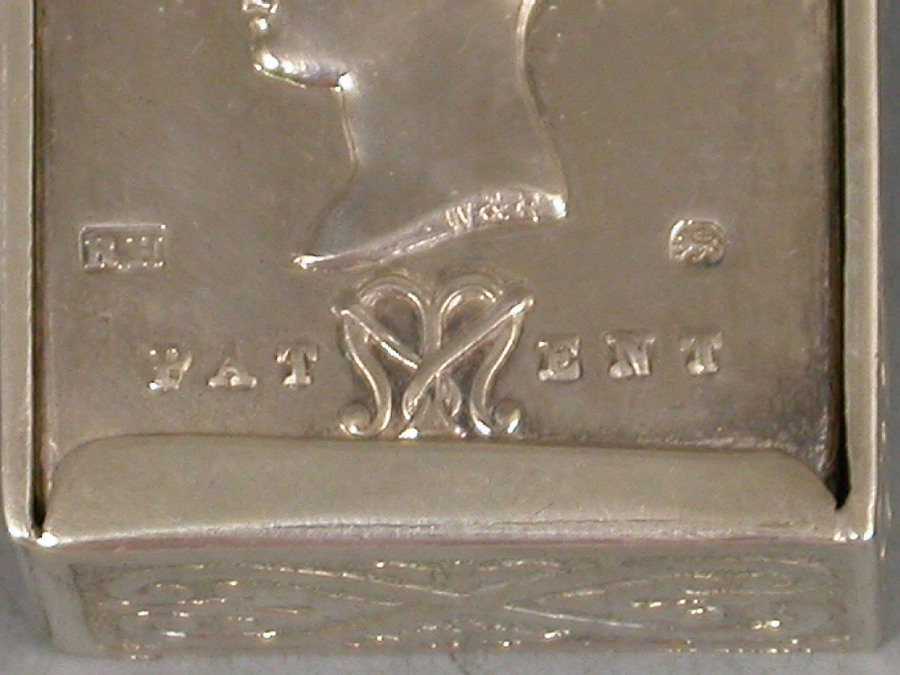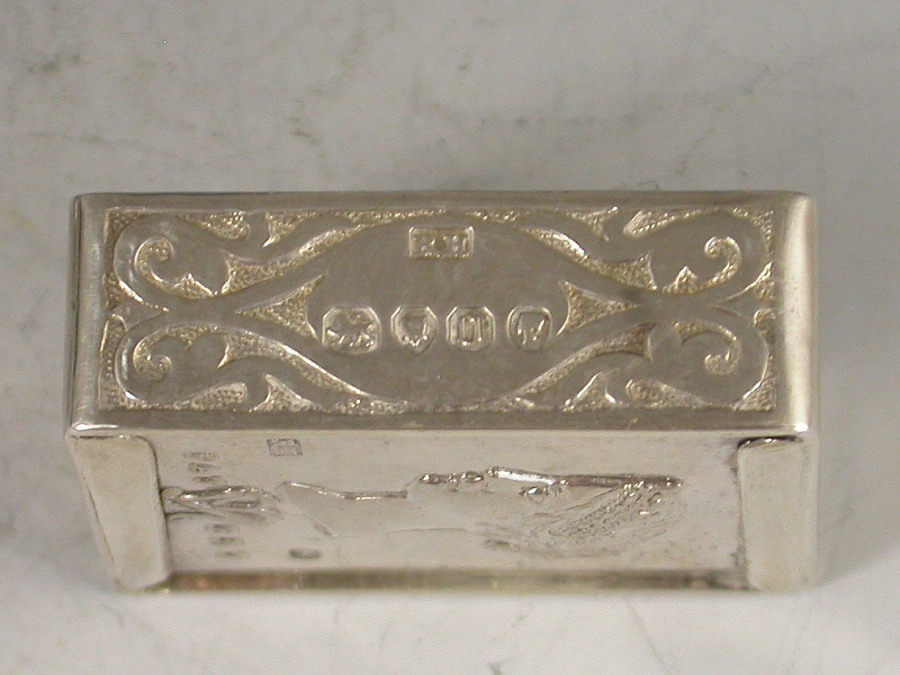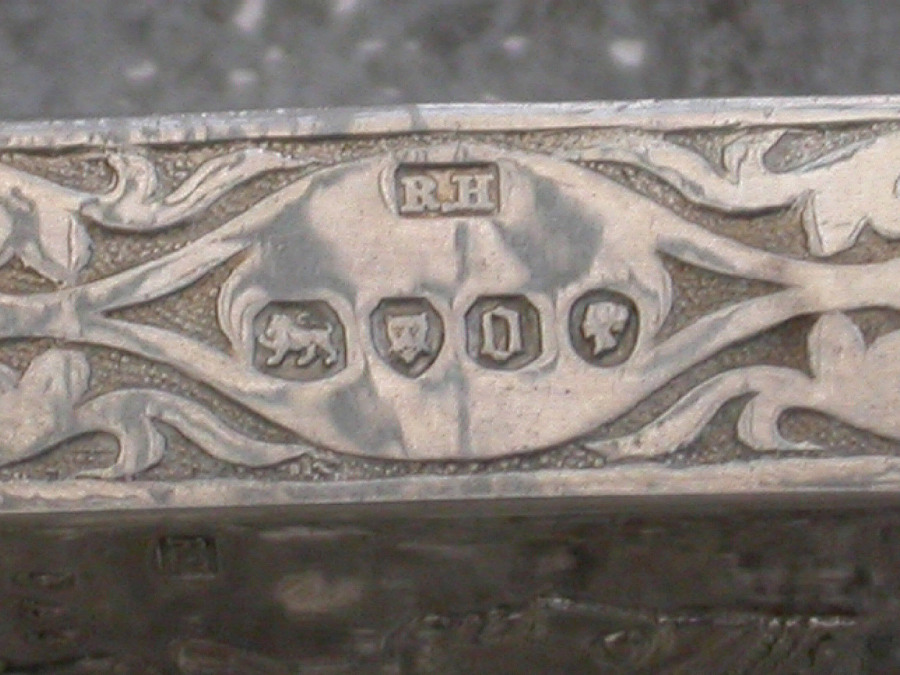 An extremely rare and unusual cased set of nine Victorian silver ""MacNeills Patent Stamp Applicators"", each identical small rectangular silver box embossed with a profile bust of Queen Victoria, the word 'Patent' and a monogram 'M' for MacNeill. The sides decorated with chased scroll work on a textured background.

Complete with their original silk and velvet lined fitted leather case, embossed in gold - 'POSTAGE AND TELEGRAPH STAMPS'.

Size of case: 105 mm x 87 mm x20 mm

By Robert Hennell IV, London, 1869.

The mechanism consists of two sprung plates, which held a stack of stamps against restraining flanges to the base.
Sold - £5,500.00
Condition
Fine unused condition, some wear to leather case.
Weight
120.00 Grams (3.86 troy ounces)
Literature
The original Patent described the Applicator's operation, thus:-
"The letter is damped slightly by the tongue or otherwise; the case is then laid on the letter, and at the same time pressure of the finger is applied to the top, so as to press the follower down, and consequently the stamp, on to the part of the letter or document which has been previously damped; when this is done the pressure of the finger is removed and the case lifted up, the adhesive matter on the stamp causing it to be withdrawn from the small retaining flanges of the case, and be thus left adhering to the surface of the letter. The postage or other stamps are thus presented ready for being applied in quick succession and with great facility to any number of letters".