Early 19th Century Royal Commemorative Steel Bodkin - Prince Frederick Duke of York
Unmarked c1827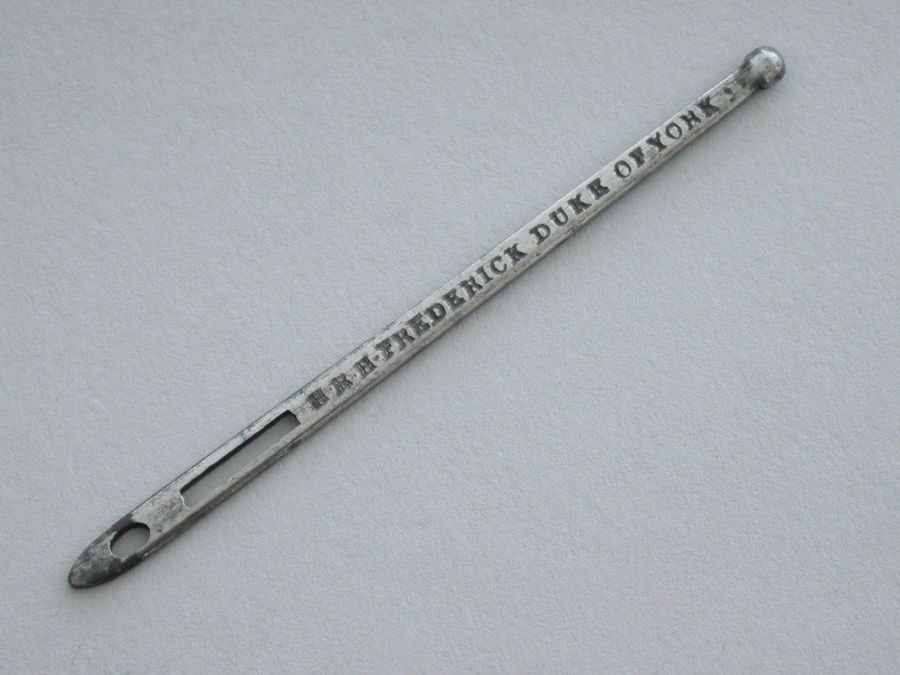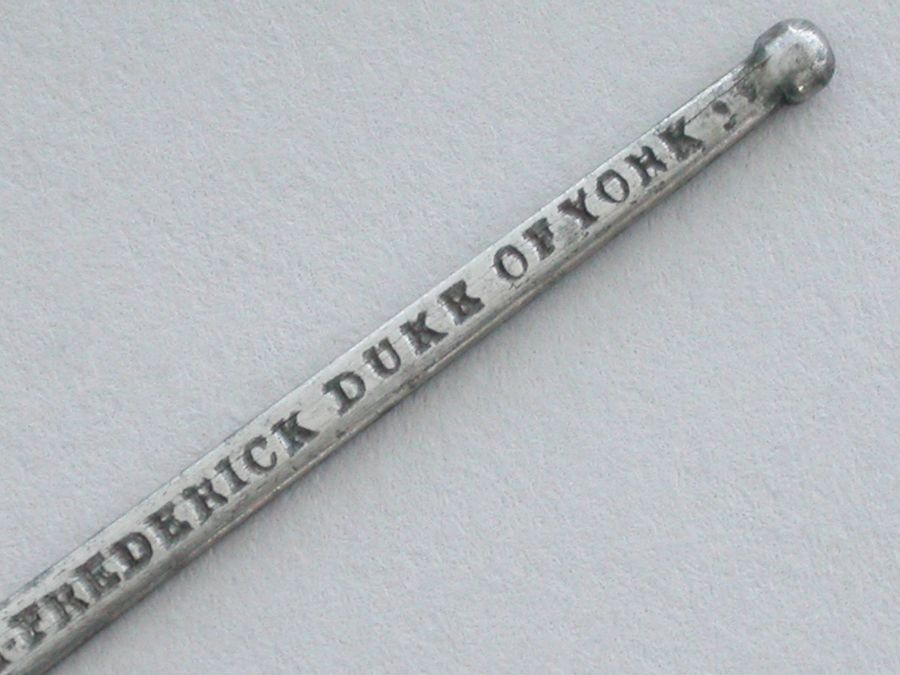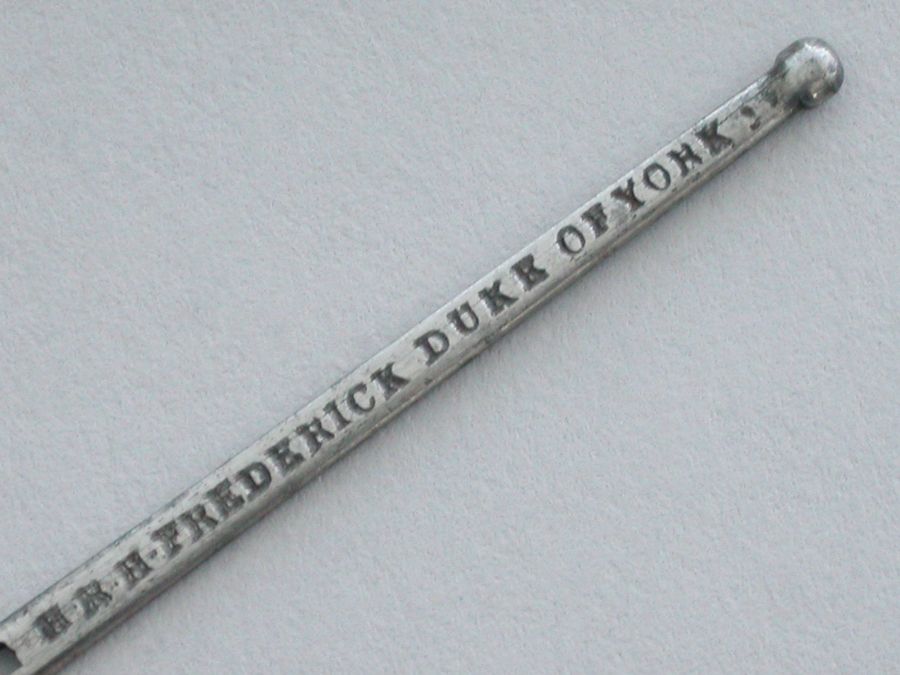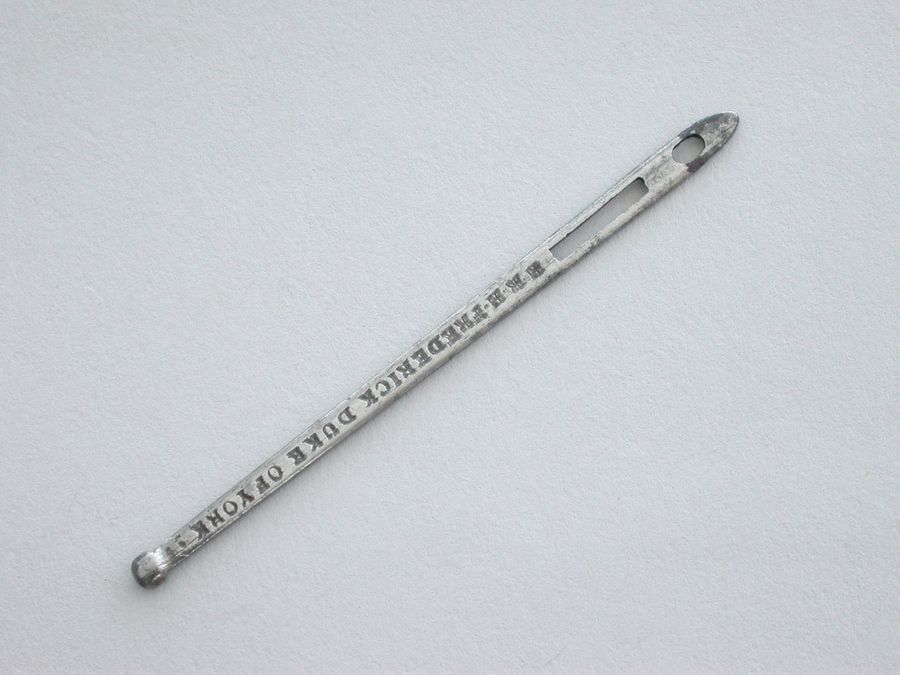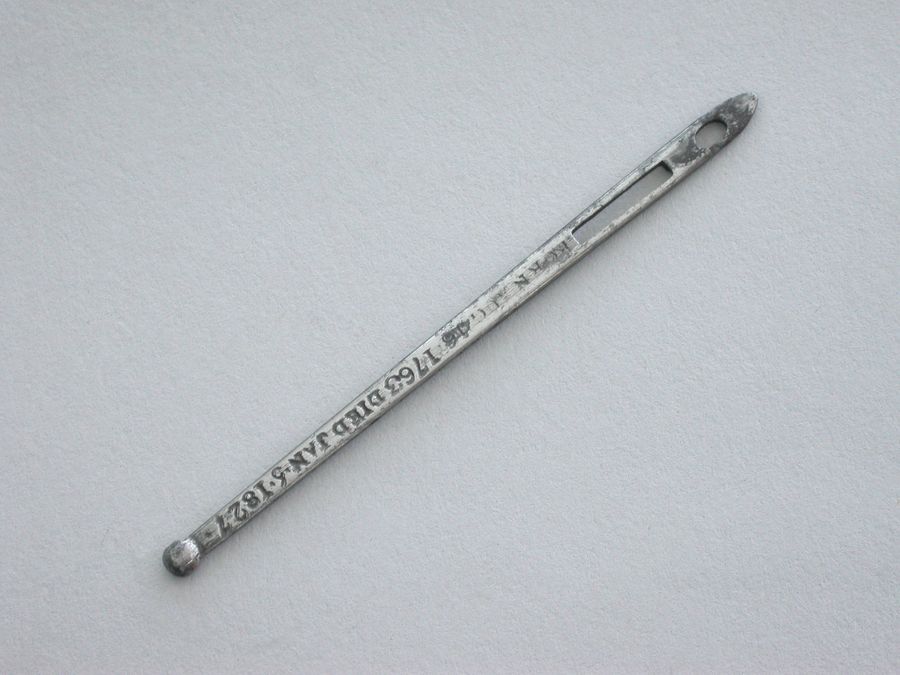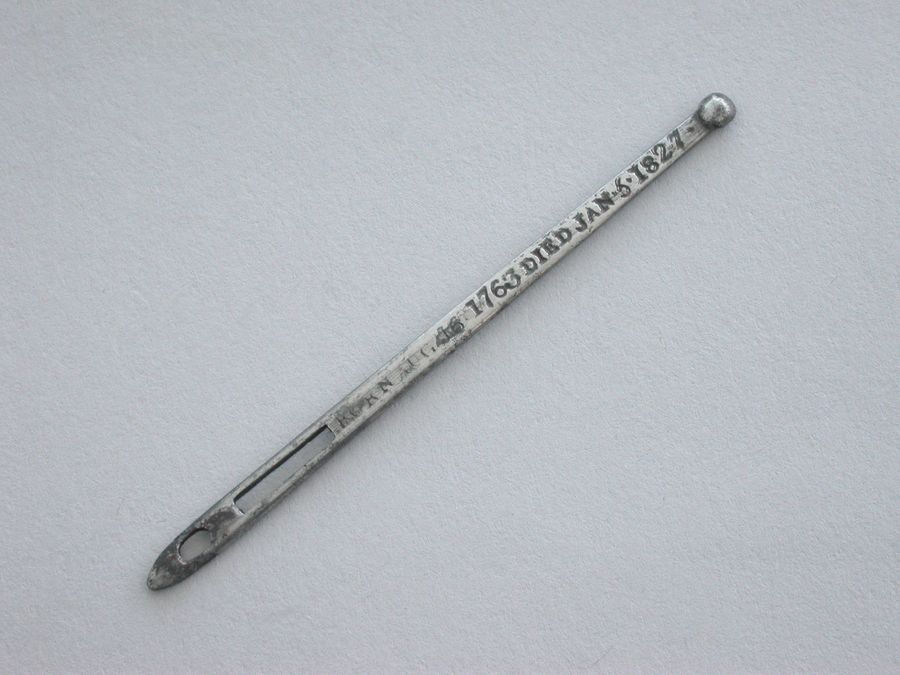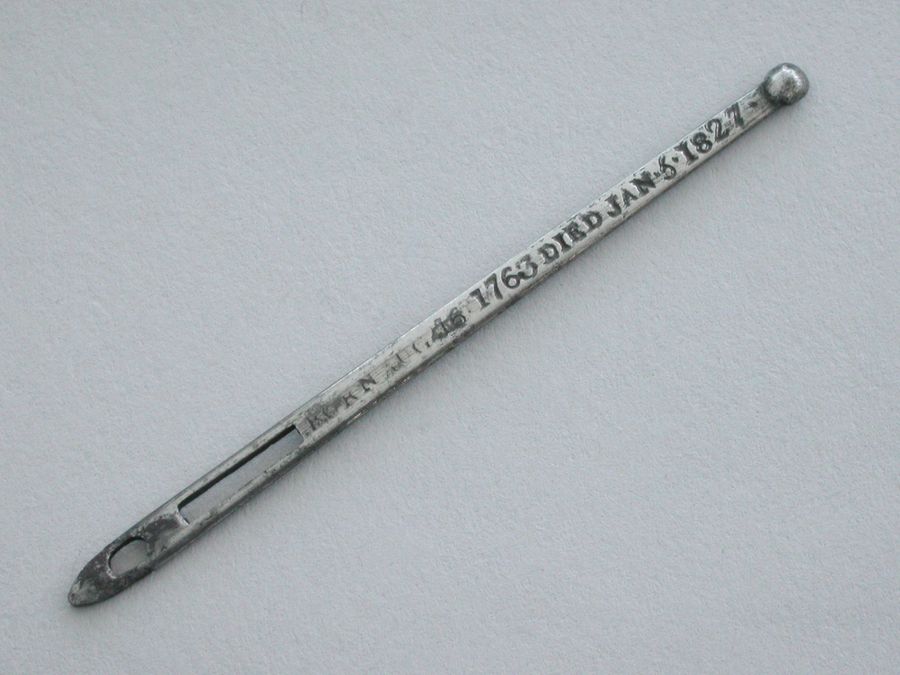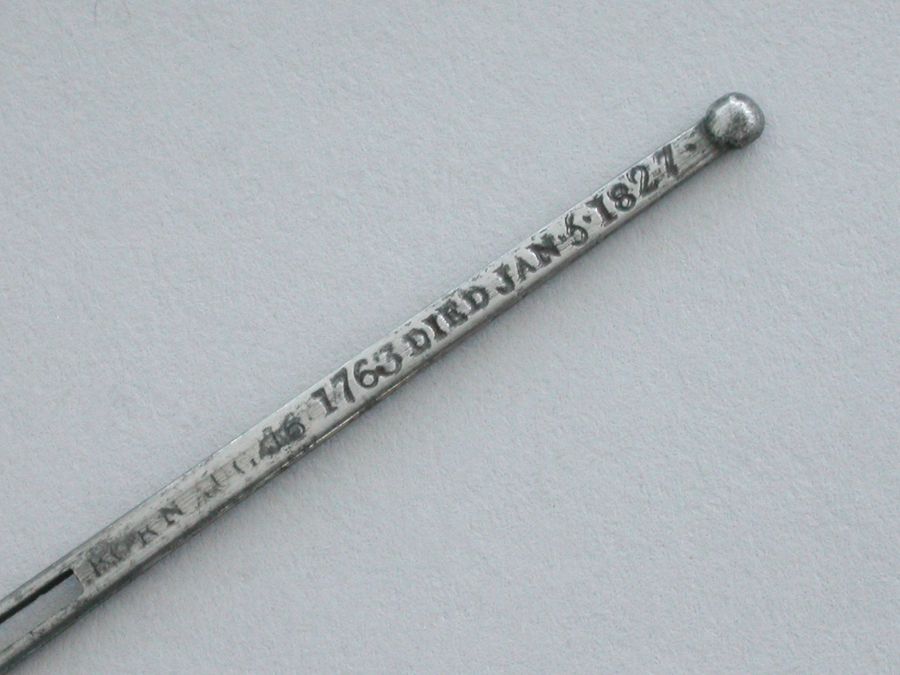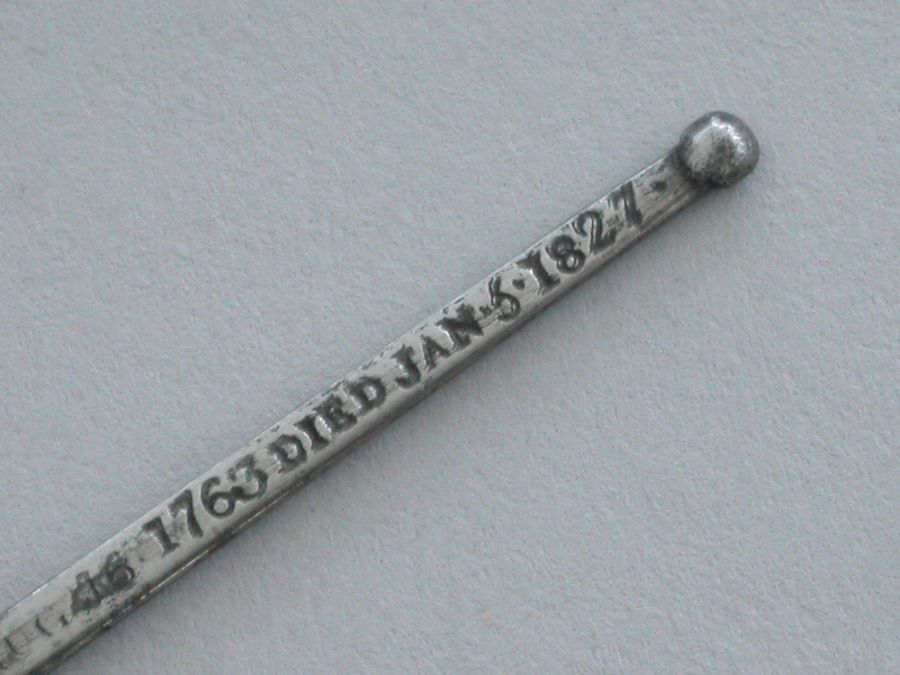 A rare early 19th century Royal Commemorative steel Bodkin, engraved for Frederick Duke of York (the second son of George III) born 16th August 1763, died Jan 5th 1827.

Prince Frederick, Duke of York and Albany KG GCB GCH (Frederick Augustus; 16 August 1763 – 5 January 1827) was the second son of George III, King of the United Kingdom and Hanover, and his consort Charlotte of Mecklenburg-Strelitz. A soldier by profession, from 1764 to 1803 he was Prince-Bishop of Osnabrück in the Holy Roman Empire. From the death of his father in 1820 until his own death in 1827 he was the heir presumptive to his elder brother, George IV, in both the United Kingdom of Great Britain and Ireland and the Kingdom of Hanover.

Frederick was thrust into the British Army at a very early age and was appointed to high command at the age of thirty, when he was given command of a notoriously ineffectual campaign during the War of the First Coalition, a continental war following the French Revolution. Later, as Commander-in-Chief during the Napoleonic Wars, he oversaw the reorganisation of the British Army, establishing vital structural, administrative and recruiting reforms[2] for which he is credited with having done "more for the army than any one man has done for it in the whole of its history."


Sold - £195.00
Condition
In good condition with no damage or repair