Early 20th Century Large Silver & Enamel Dual Compartment Vesta Case MATCHES & FUSEES
Henry Wells, Chester 1921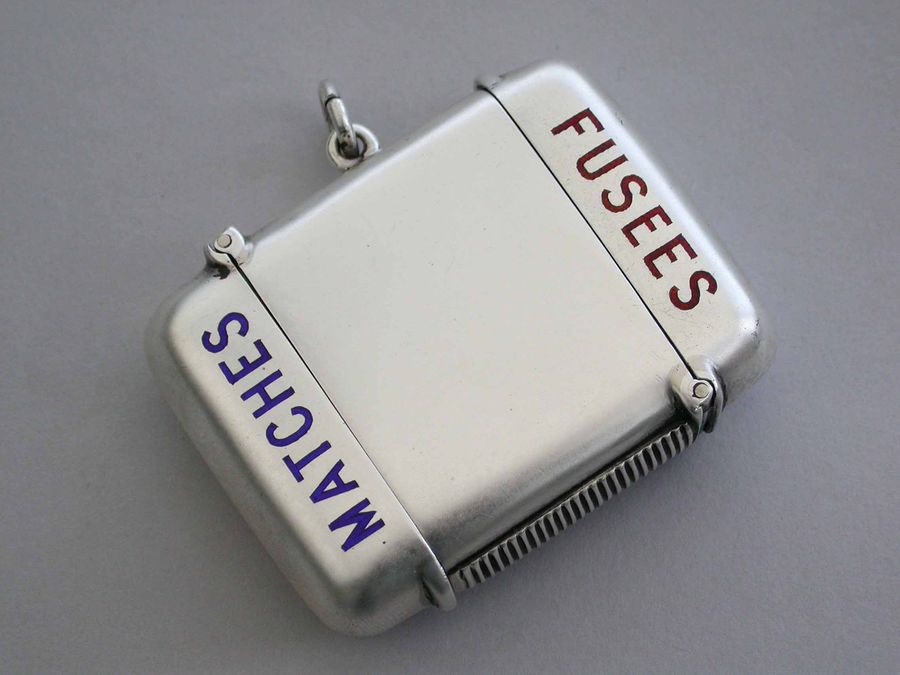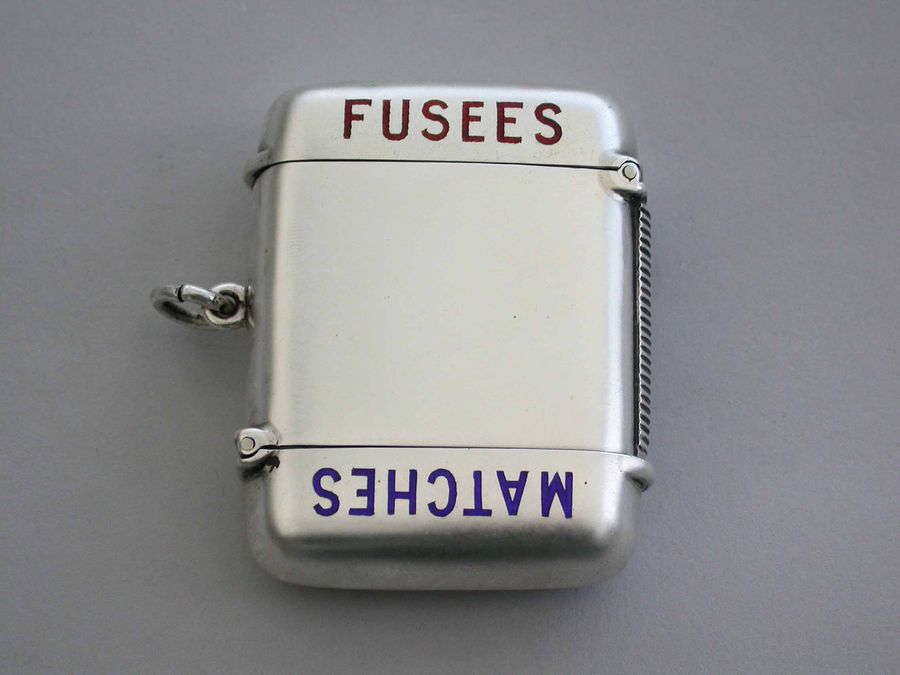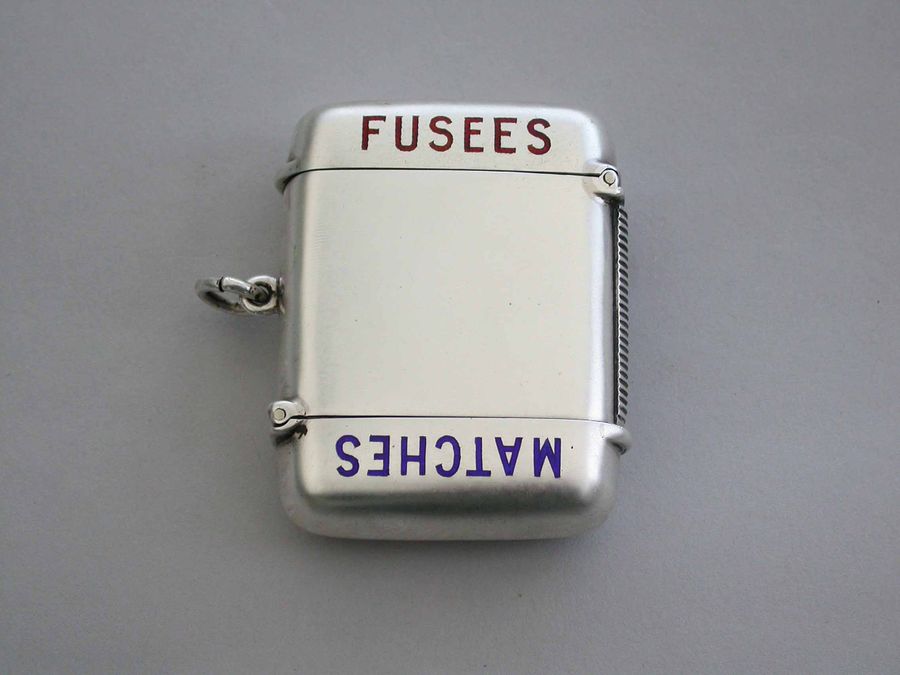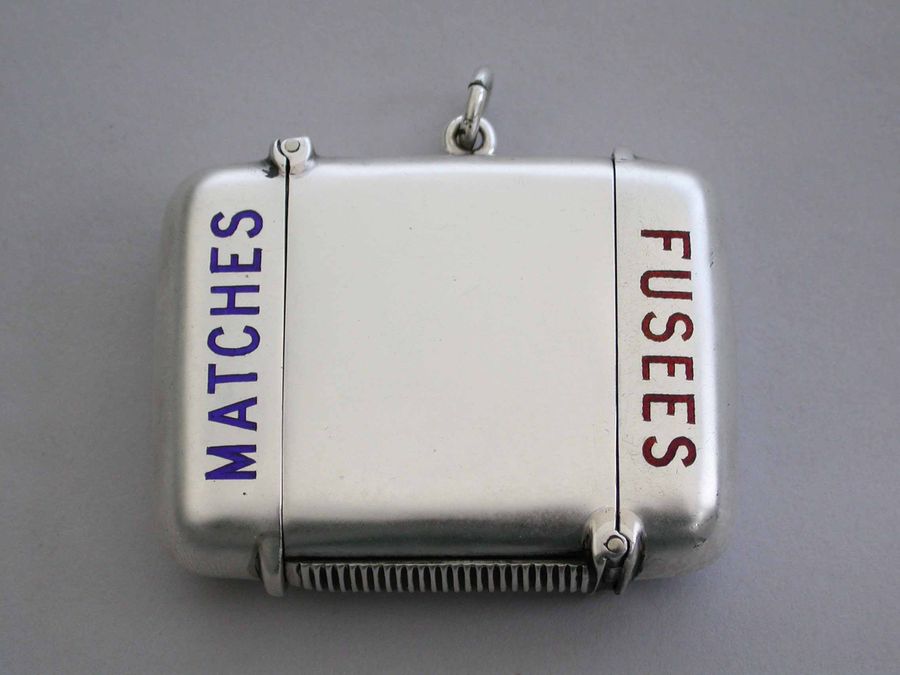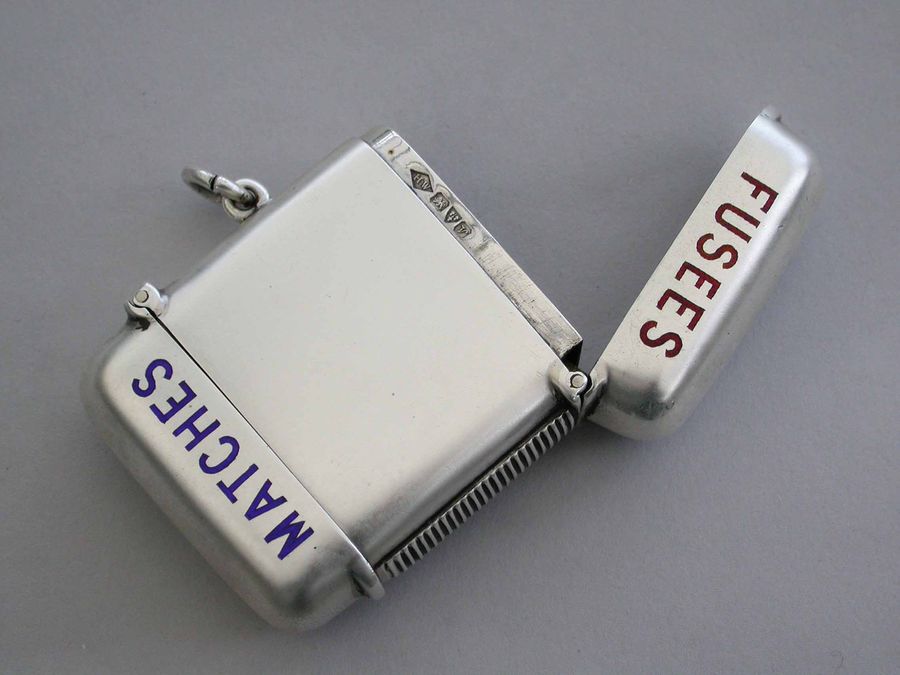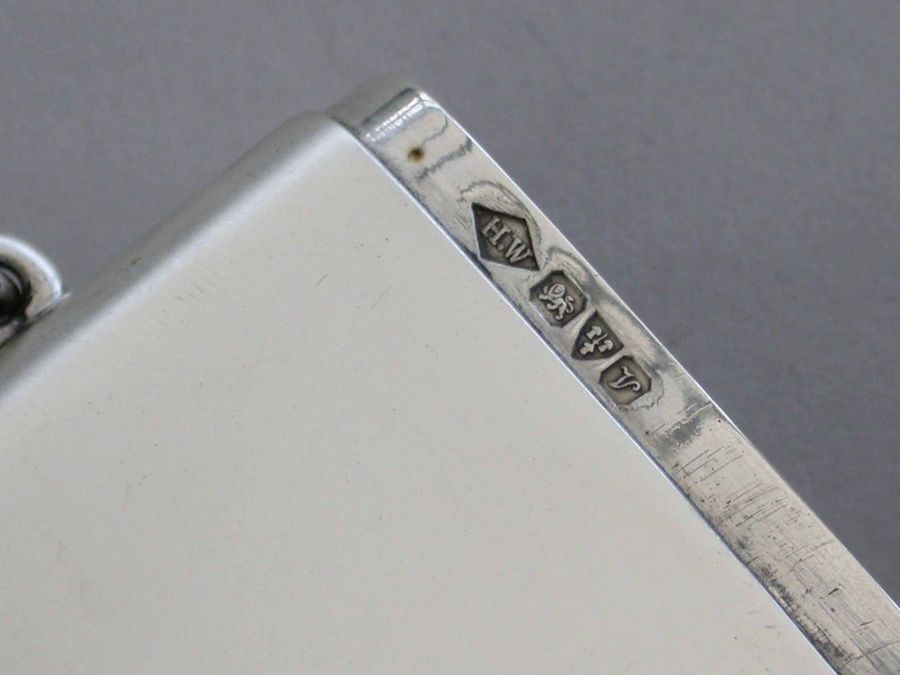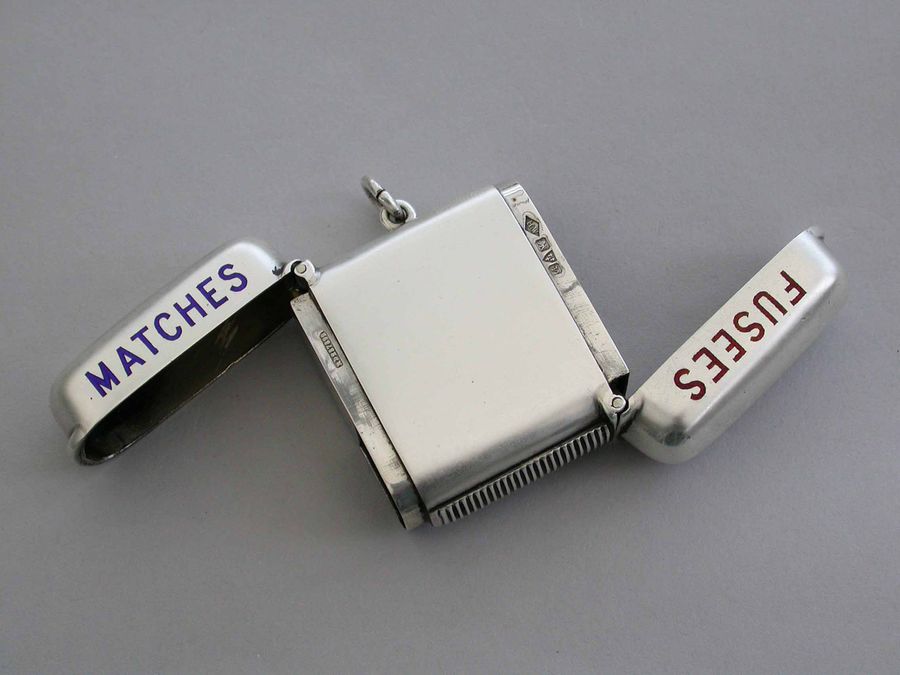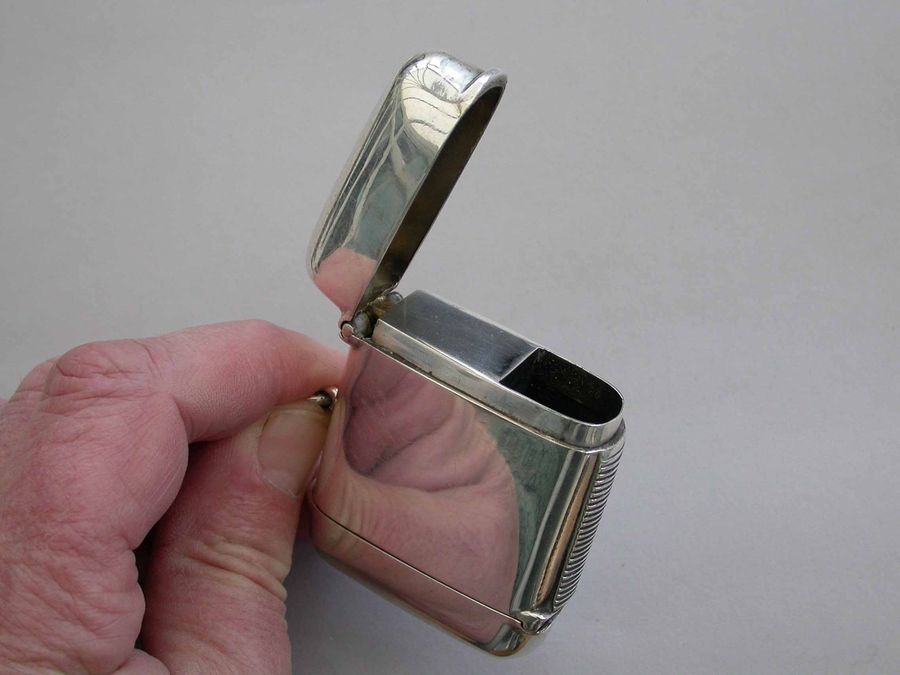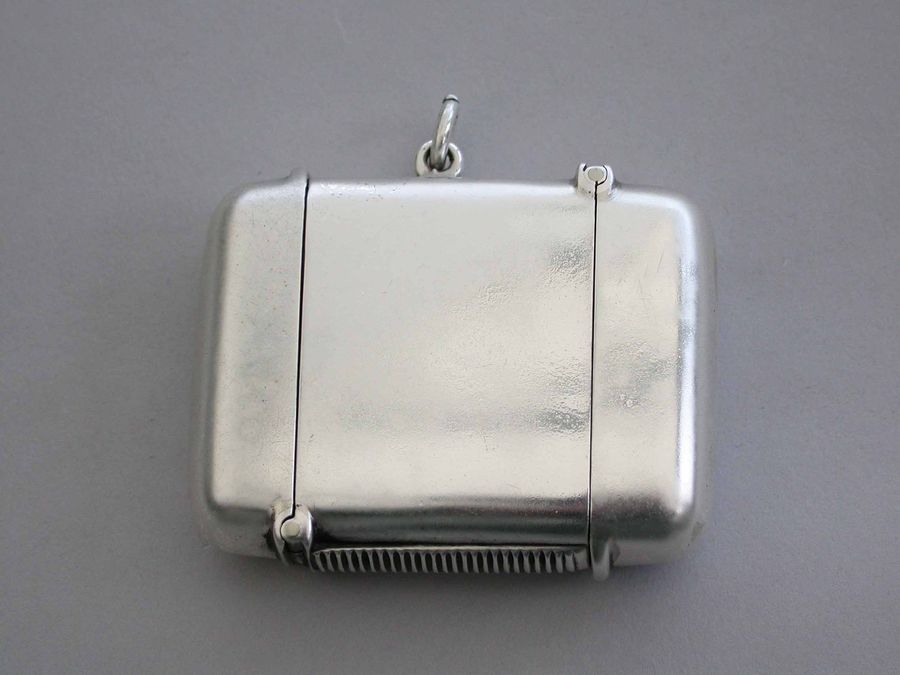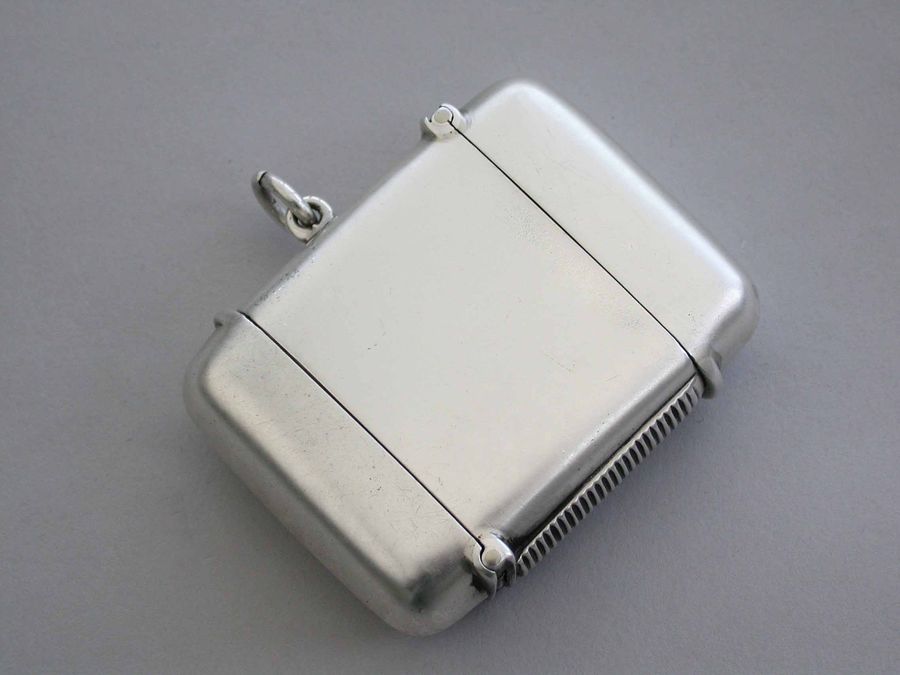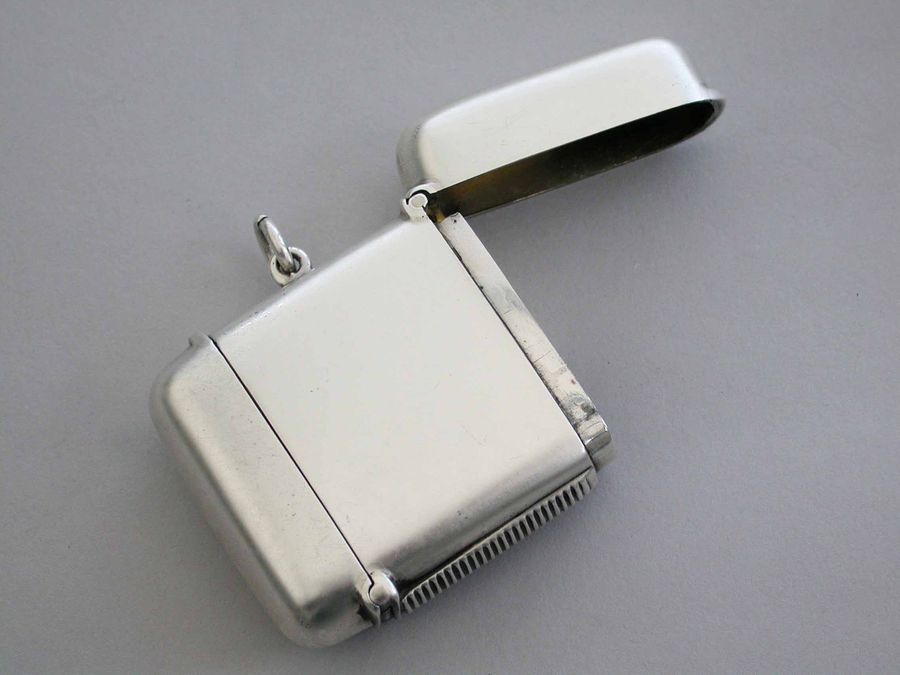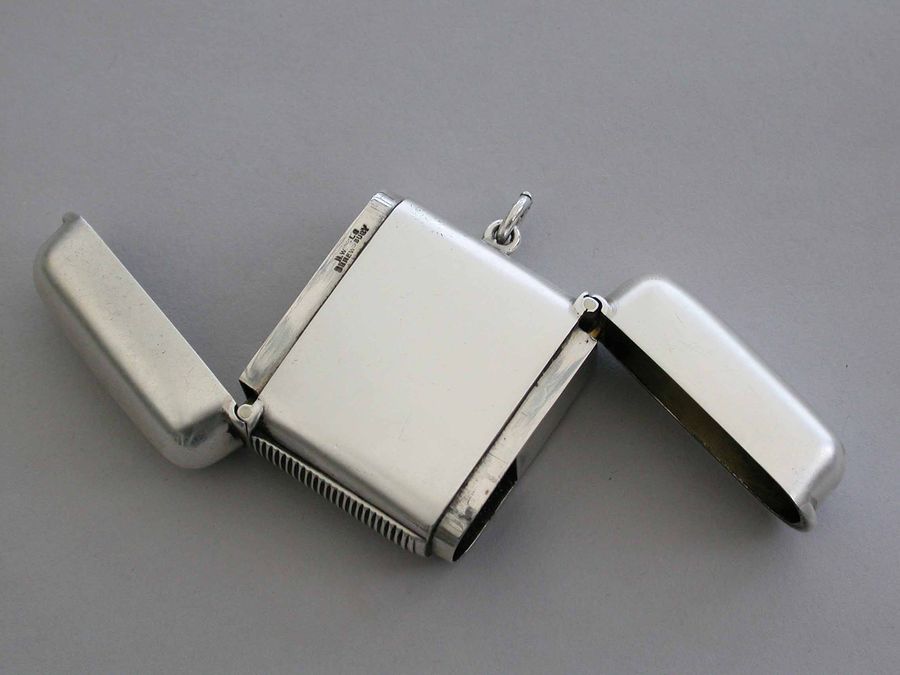 An early 20th century large and heavy quality silver and enamel dual compartment Vesta Case, of plain rounded rectangular form with attached suspension ring, the striker plate to one side, two sprung hinged lids, one at either end enamelled in red for "Fusees" and blue for "Matches".

By Henry Wells, Chester, 1921. Also stamped with a registered design number: 287892.

A fusee is a large headed match (supposedly capable of staying lit in wind and rain) that was commonly used to light cigars and pipes. Fusees were first patented in 1832 and found a ready market due to the growing popularity of pipe and cigar smoking.
£750.00
Condition
In good condition with no damage or repair
Weight
74.50 Grams (2.40 troy ounces)