Early Victorian Silver Snuff Box Oxford Martyrs Memorial
NATHANIEL MILLS, Birmingham 1842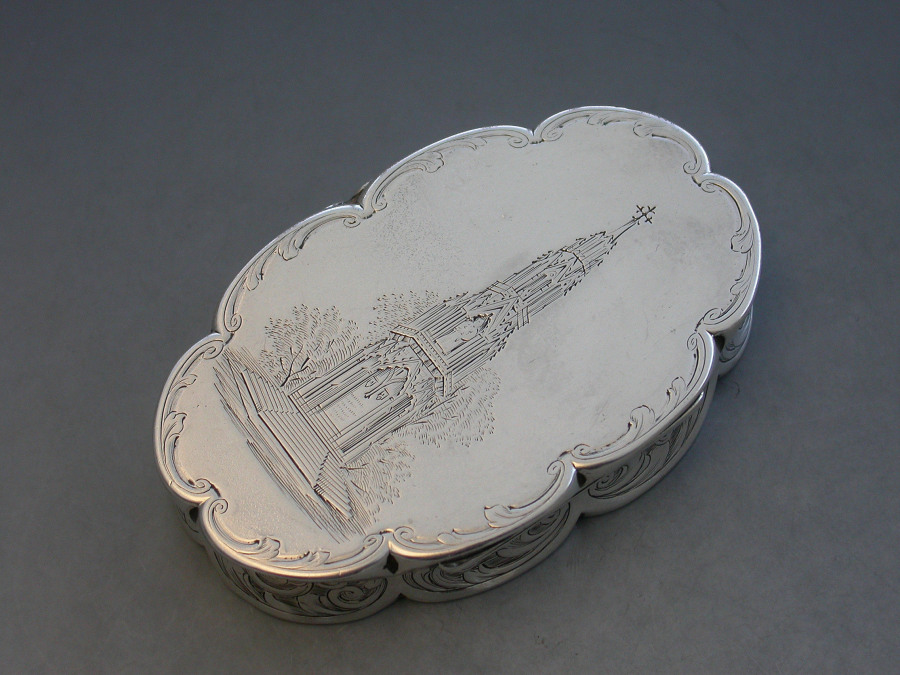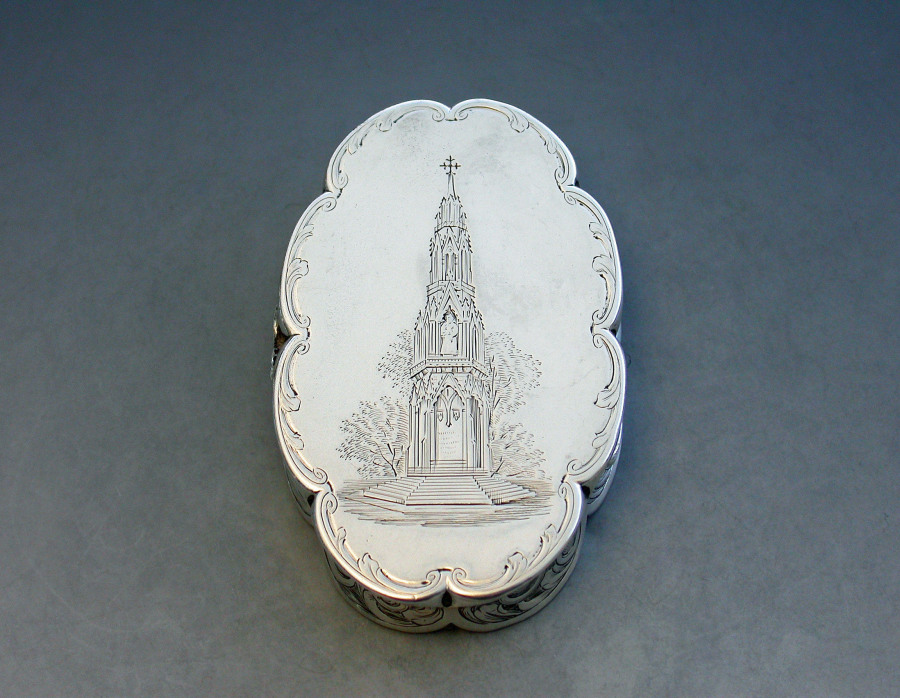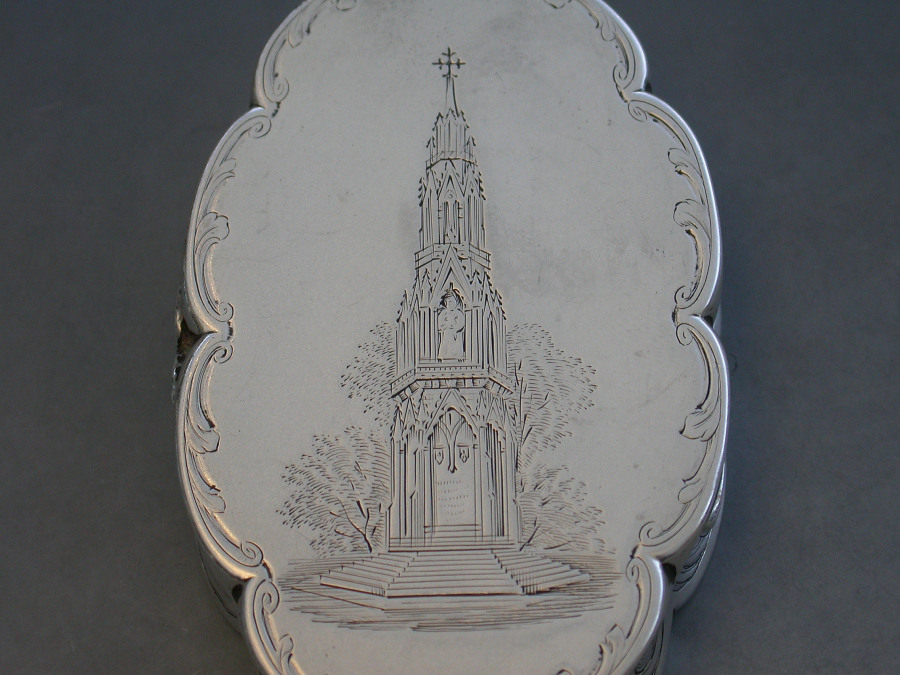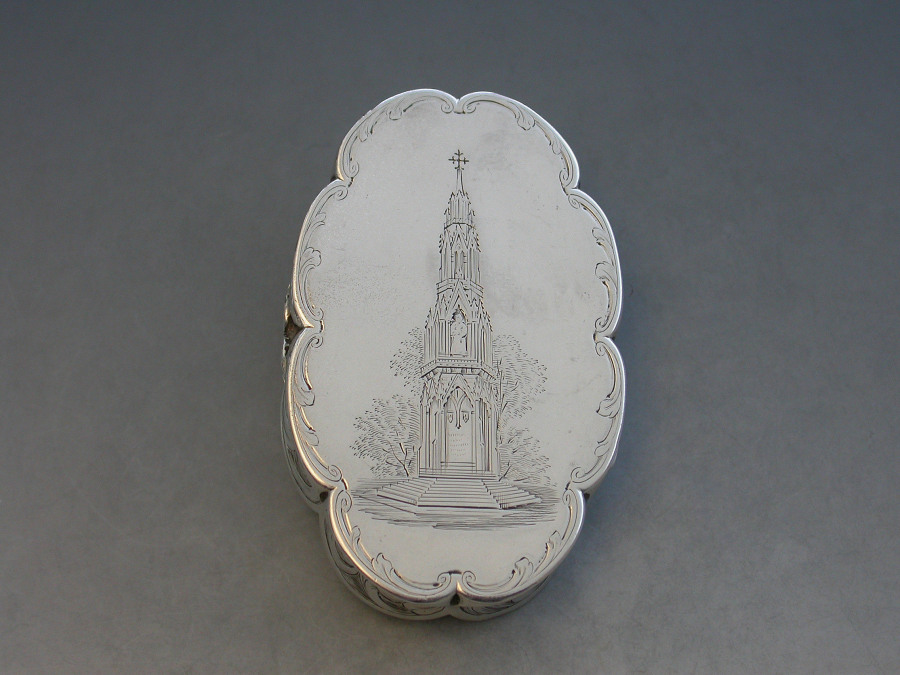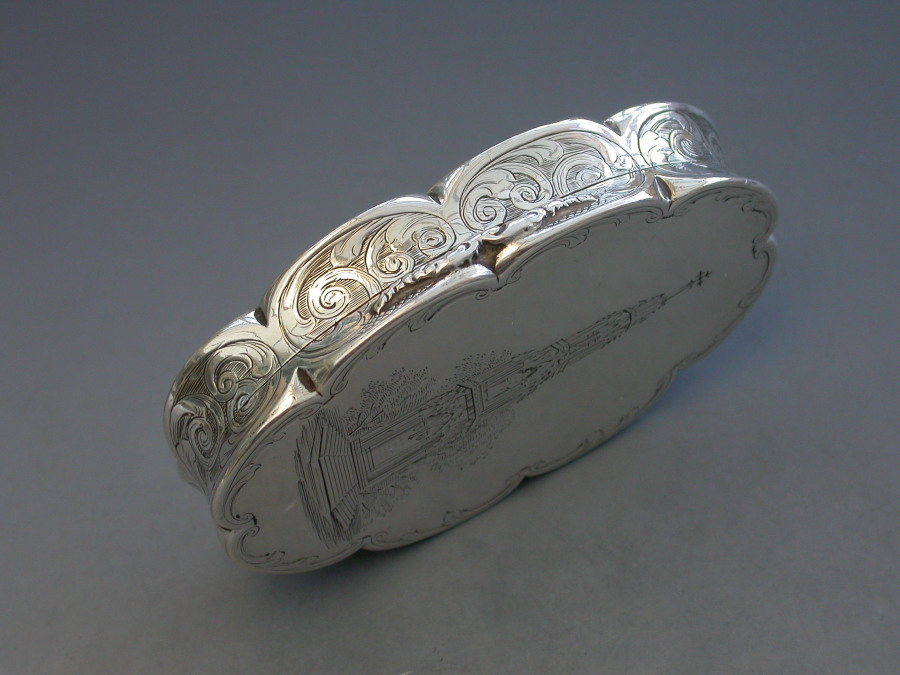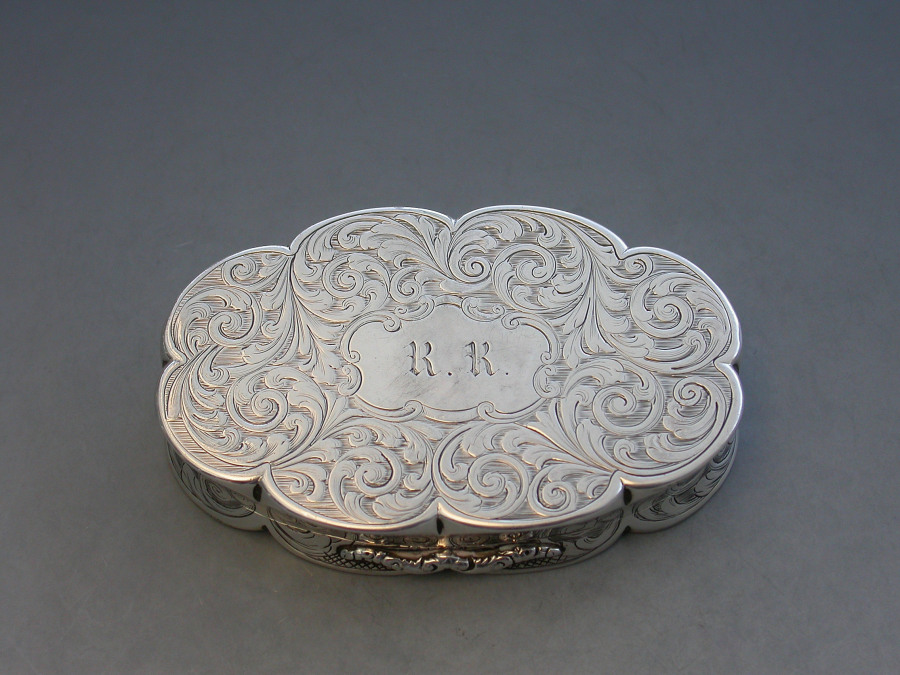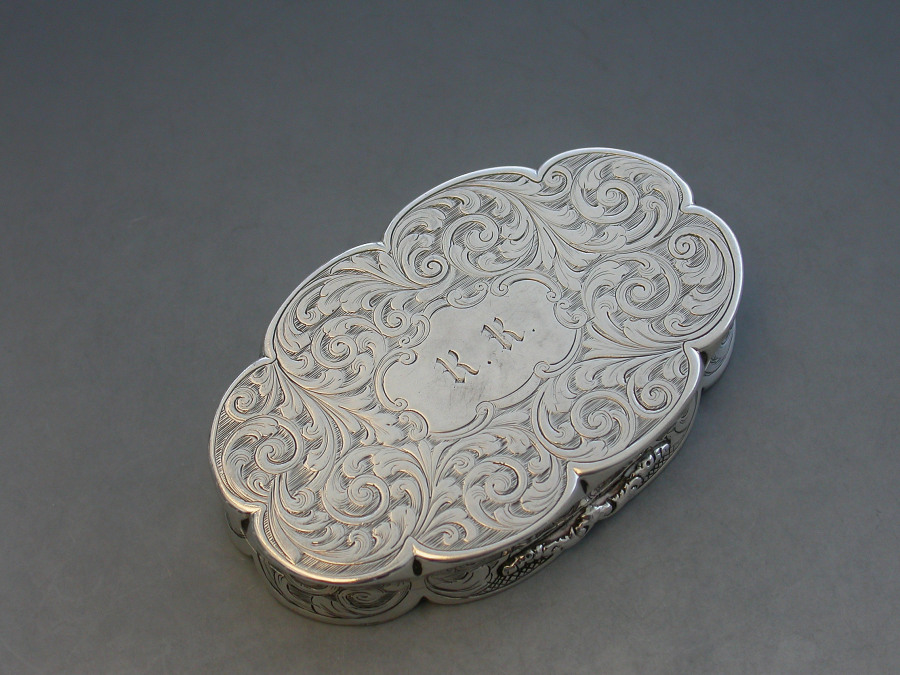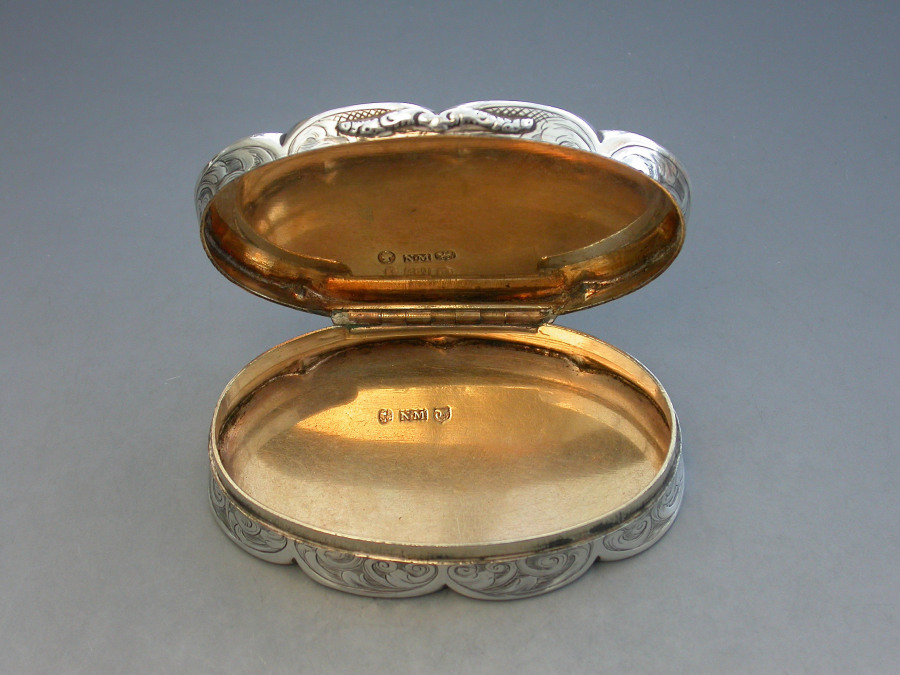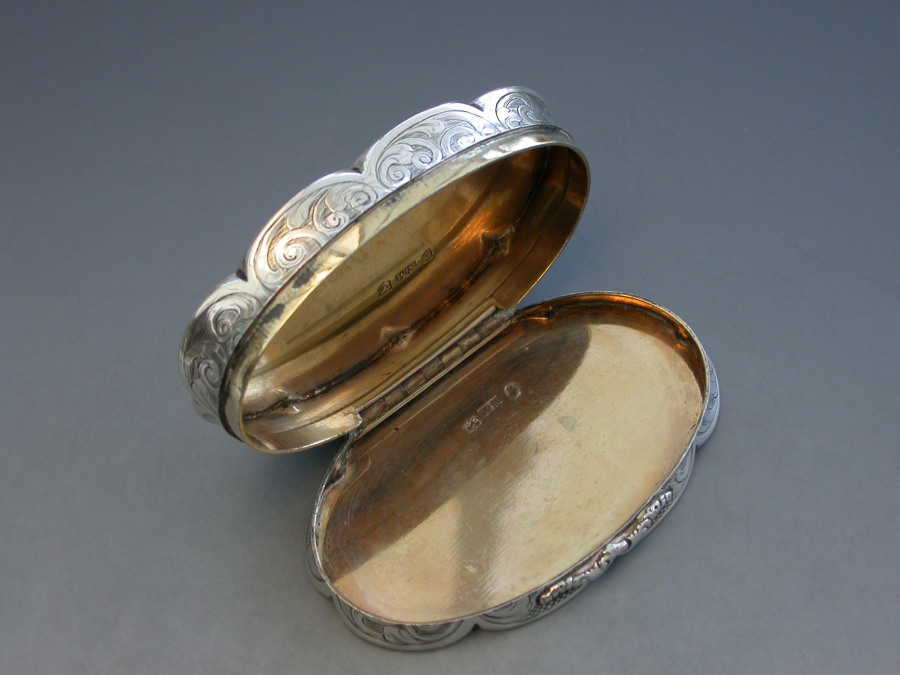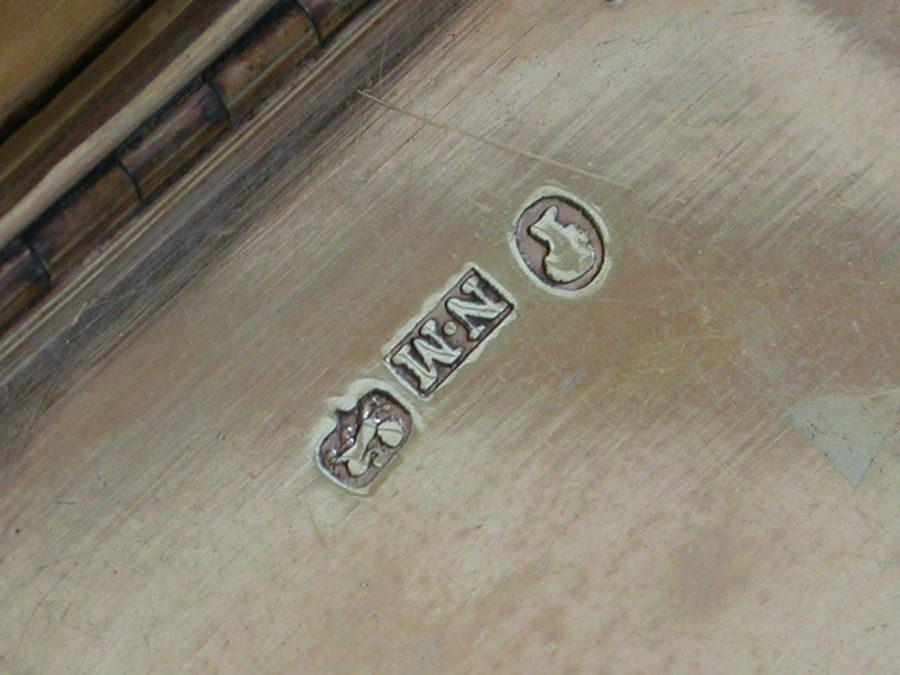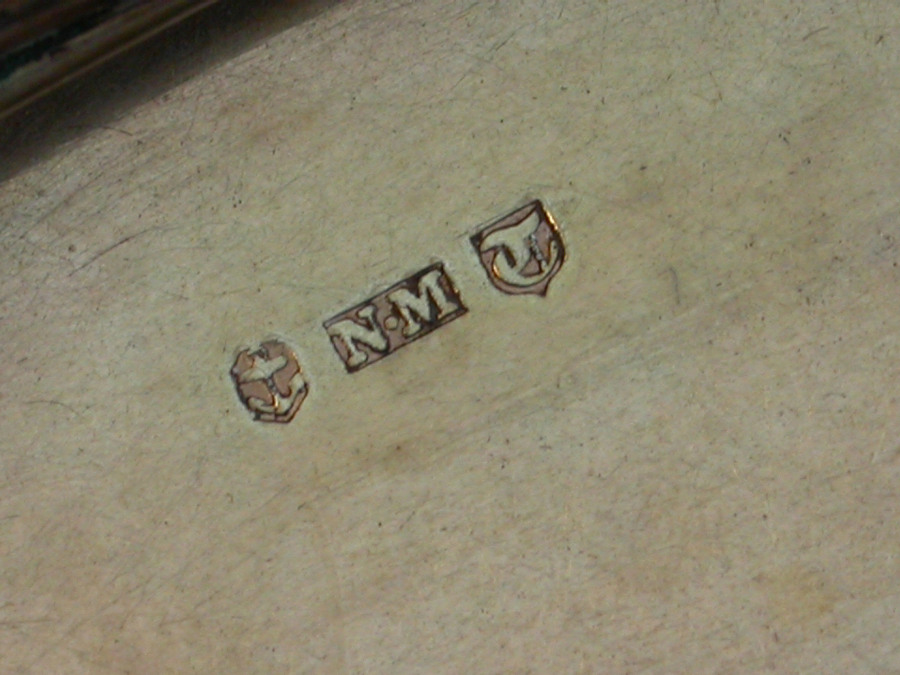 A rare early Victorian silver Snuff Box of shaped oval form, the base and sides engraved with scroll decoration, the lid finely engraved with the Oxford Martyrs Memorial. Silver gilt interior. The base with a shaped cartouche engraved with the Gothic initials 'RR'.

By Nathaniel Mills, Birmingham, 1842
Sold - £2,250.00
Condition
In good condition with no damage or repair
Weight
84.00 Grams (2.70 troy ounces)
Literature
The Martyrs' Memorial is a stone monument positioned at the intersection of St Giles', Magdalen Street and Beaumont Street, just outside Balliol College, Oxford, England. It commemorates the 16th-century Oxford Martyrs.
Designed by Sir George Gilbert Scott, the monument was completed in 1841 after two years' work, having replaced ""a picturesque but tottering old house"". The Victorian Gothic memorial, whose design dates from 1838, has been likened to the steeple of a cathedral, though it was consciously patterned on the Eleanor crosses erected by King Edward I between 1290 and 1294 to the memory of his wife, Queen Eleanor of Castile (1241-1290). The three statues of Thomas Cranmer, Hugh Latimer and Nicholas Ridley are by Henry Weekes. The monument is listed at Grade II*.
The inscription on the base of the Martyrs' Memorial reads:
To the Glory of God, and in grateful commemoration of His servants, Thomas Cranmer, Nicholas Ridley, Hugh Latimer, Prelates of the Church of England, who near this spot yielded their bodies to be burned, bearing witness to the sacred truths which they had affirmed and maintained against the errors of the Church of Rome, and rejoicing that to them it was given not only to believe in Christ, but also to suffer for His sake; this monument was erected by public subscription in the year of our Lord God, MDCCCXLI.