Edward VII Coronation 'St Edwards Crown' Novelty Silver Vesta Case
Joseph Hawkins, Birmingham 1901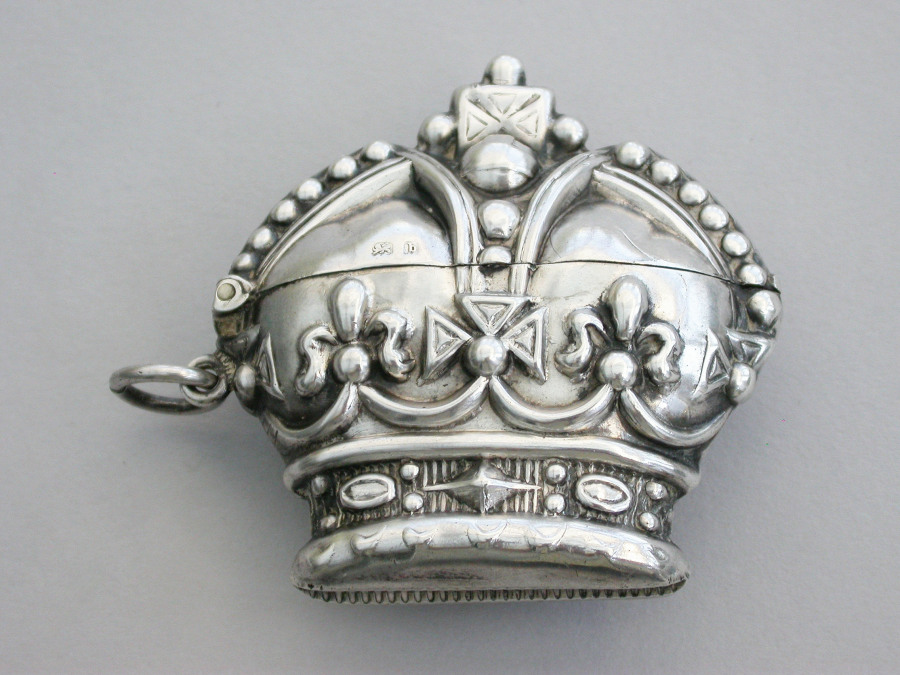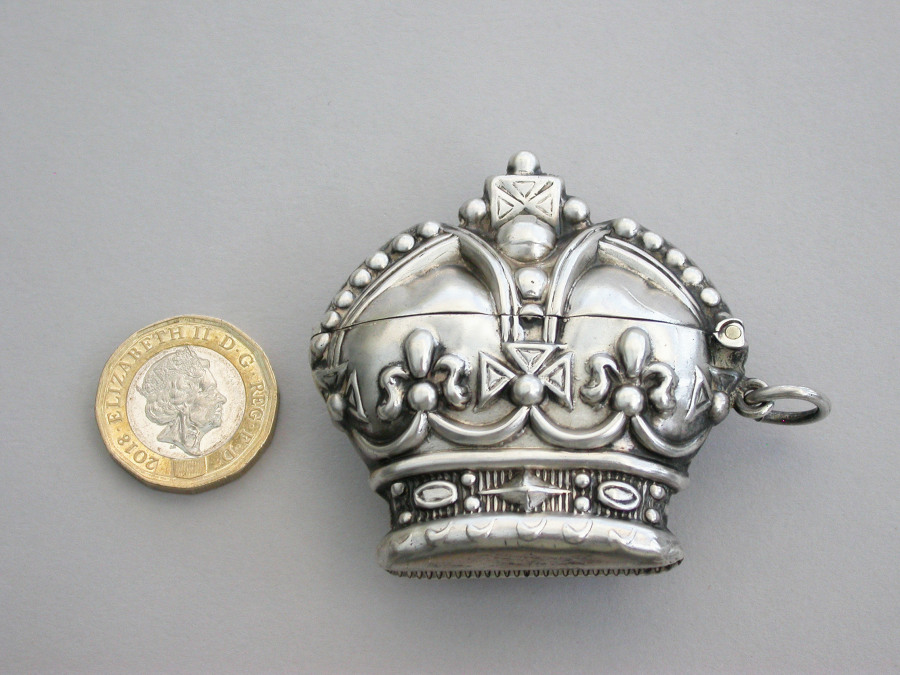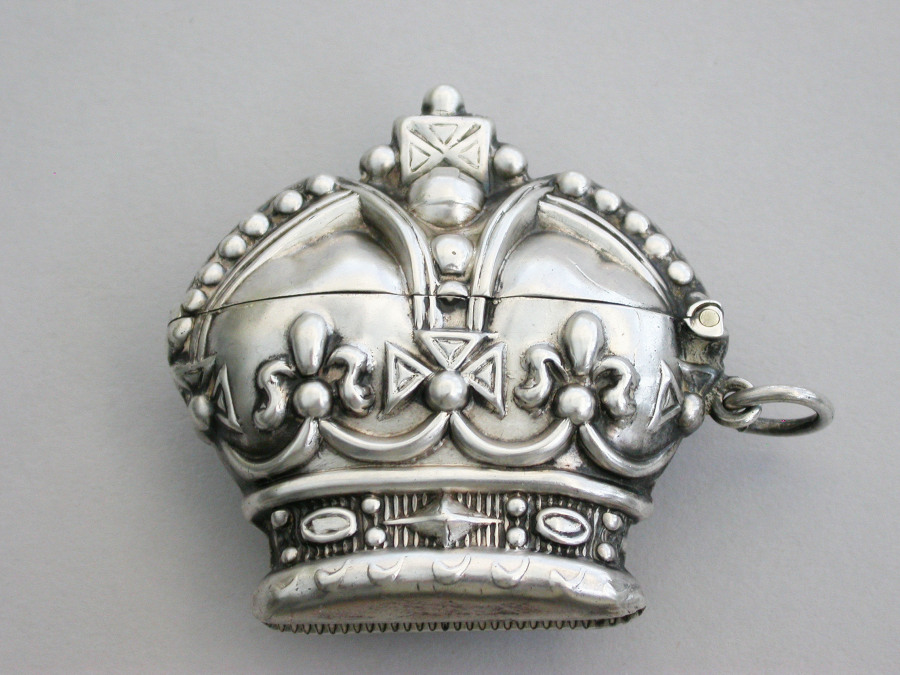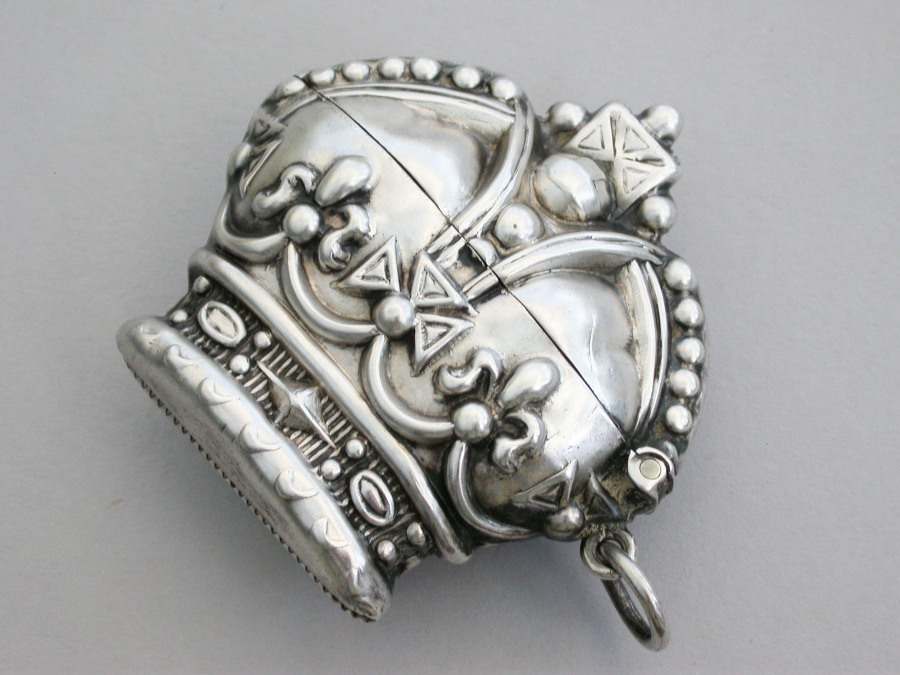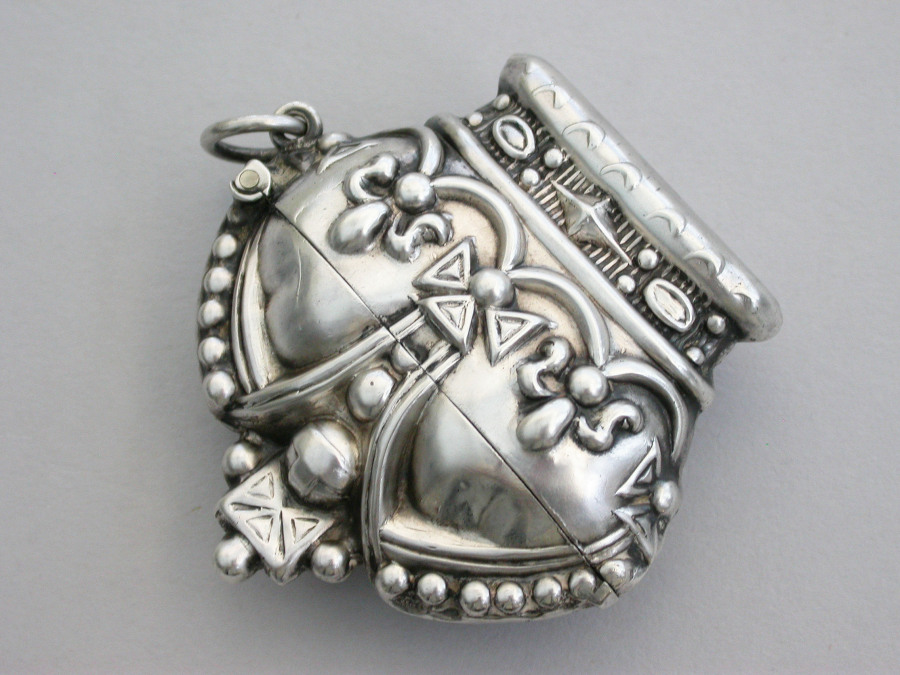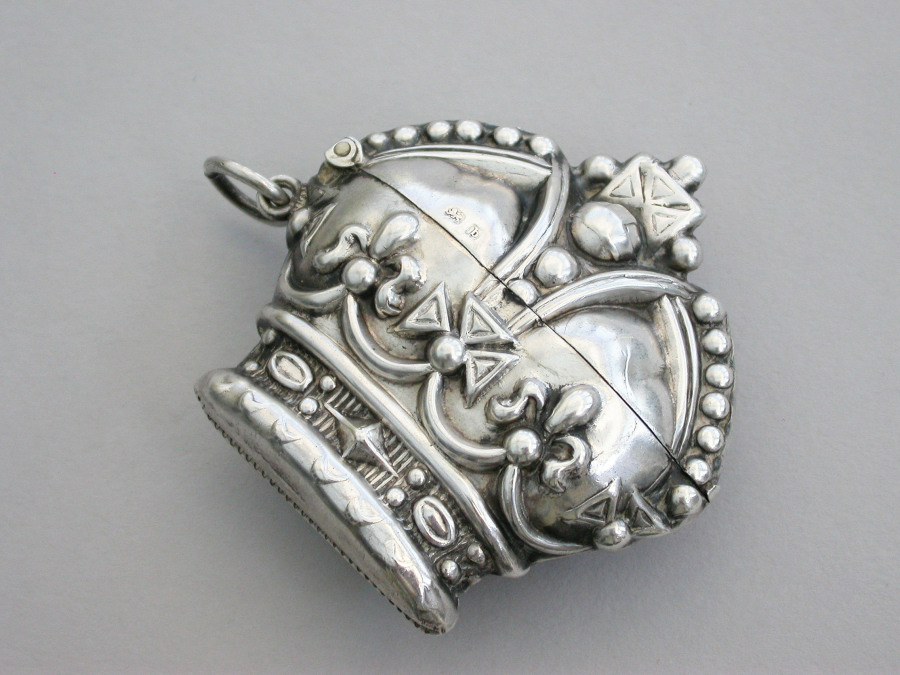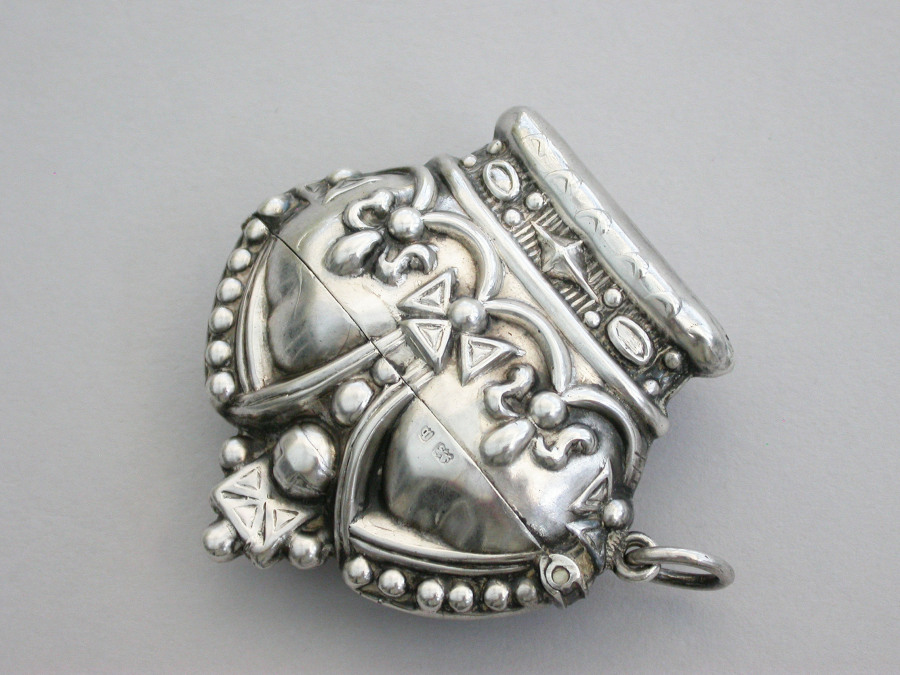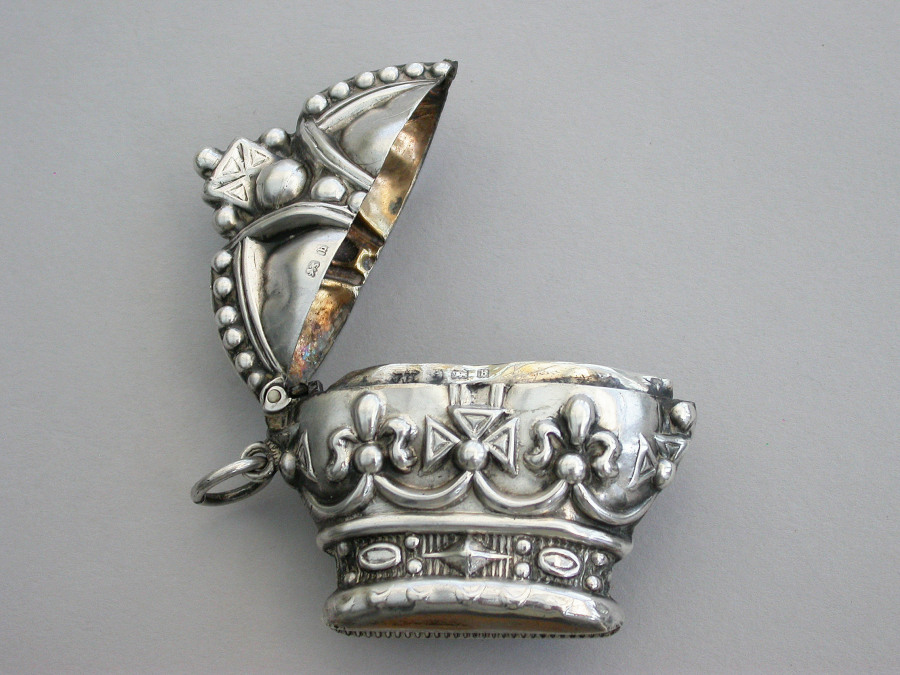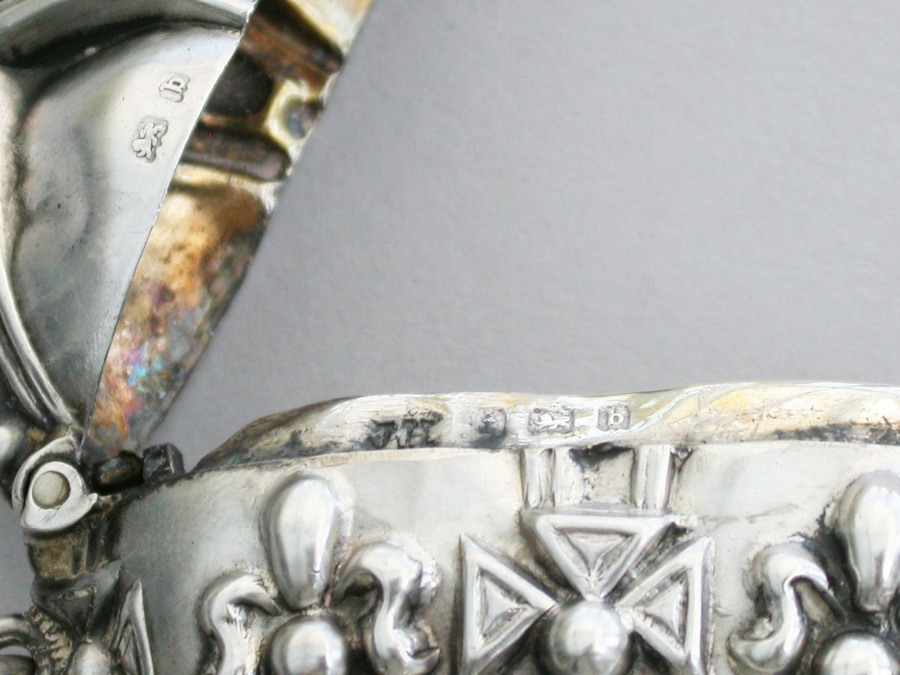 A rare early Edwardian novelty silver Vesta Case made in the form of 'St Edwards Crown' to commemorate the Coronation of Edward VII in 1901, with sprung hinged lid and attached suspension ring.

By Joseph Hawkins, Birmingham, 1901.
Sold - £725.00
Condition
In good condition with no damage or repair
Weight
35.50 Grams (1.14 troy ounces)
Literature
St Edward's Crown is the centrepiece of the Crown Jewels of the United Kingdom. Named after Saint Edward the Confessor, it has been traditionally used to crown English and British monarchs at their coronations since the 13th century.
St Edward's Crown is 22-karat gold, with a circumference of 66 cm (26 in), measures 30 cm (12 in) tall, and weighs 2.23 kg (4.9 lb). It has four fleurs-de-lis and four crosses pattée, supporting two dipped arches topped by a monde and cross pattée, the arches and monde signifying an imperial crown. Its purple velvet cap is trimmed with ermine. It is set with 444 precious and semi-precious stones, including 345 rose-cut aquamarines, 37 white topazes, 27 tourmalines, 12 rubies, 7 amethysts, 6 sapphires, 2 jargoons, 1 garnet, 1 spinel and 1 carbuncle.