Edwardian Art Nouveau Silver Fishing Nun Menu Holder ""Give Me a Bite""
Horton & Allday of Birmingham 1901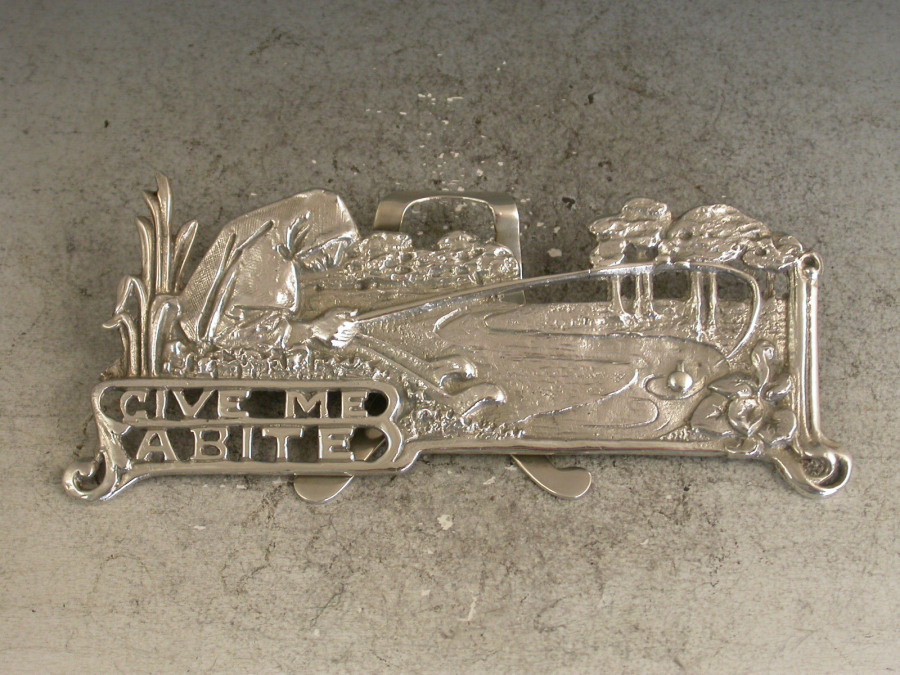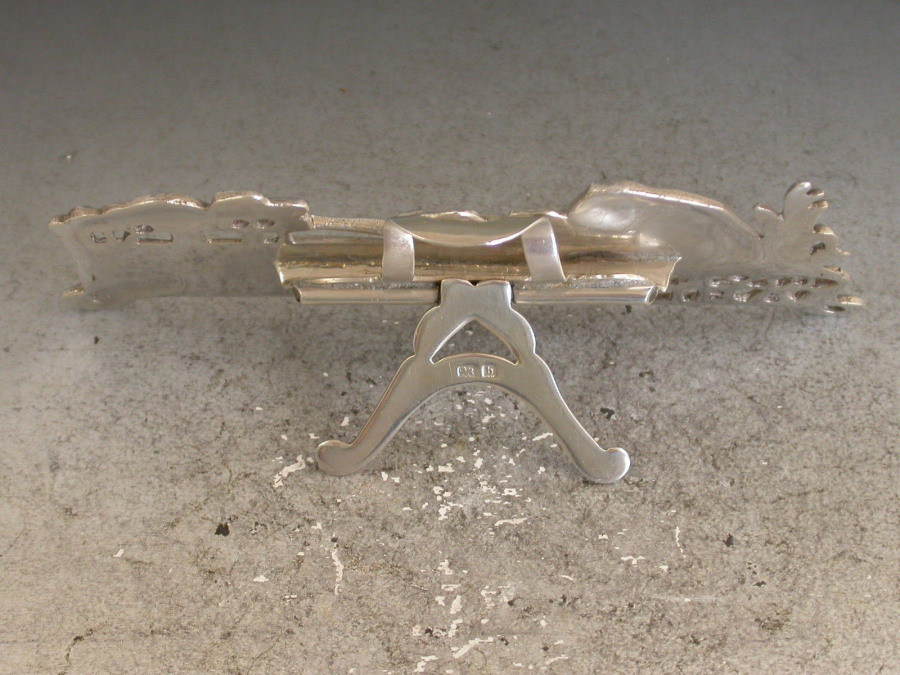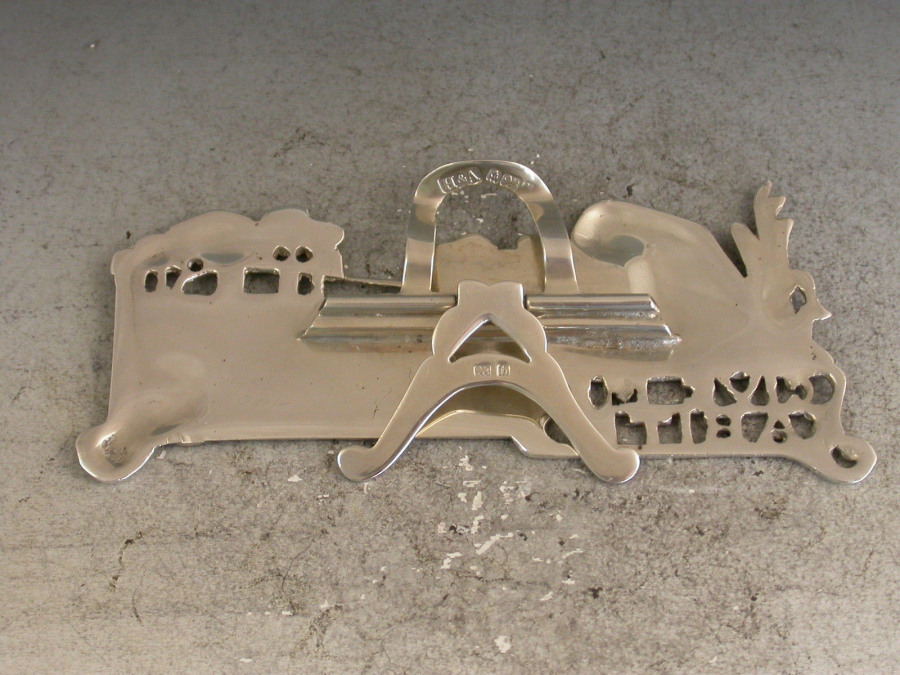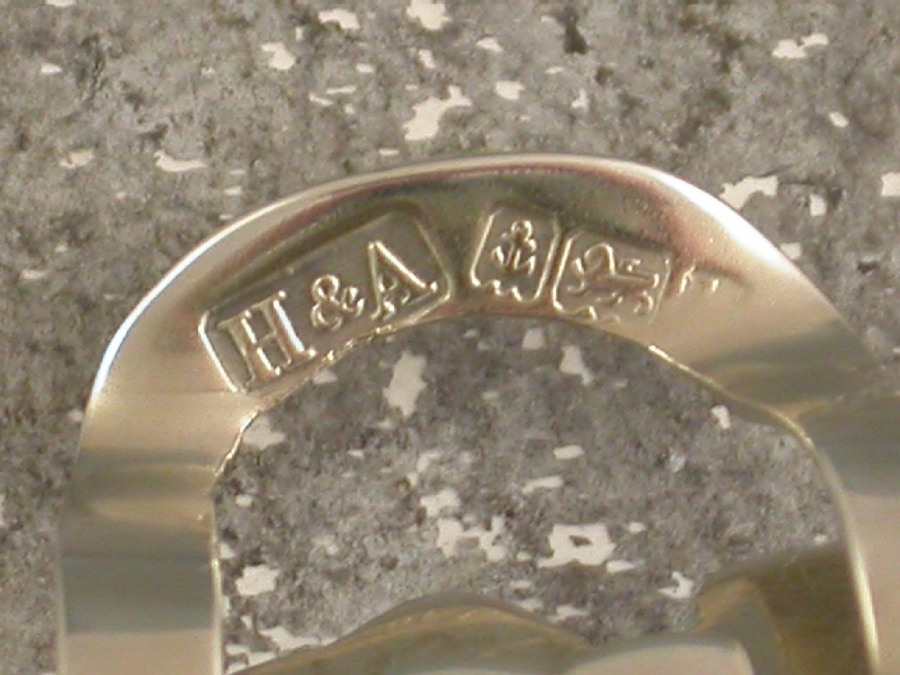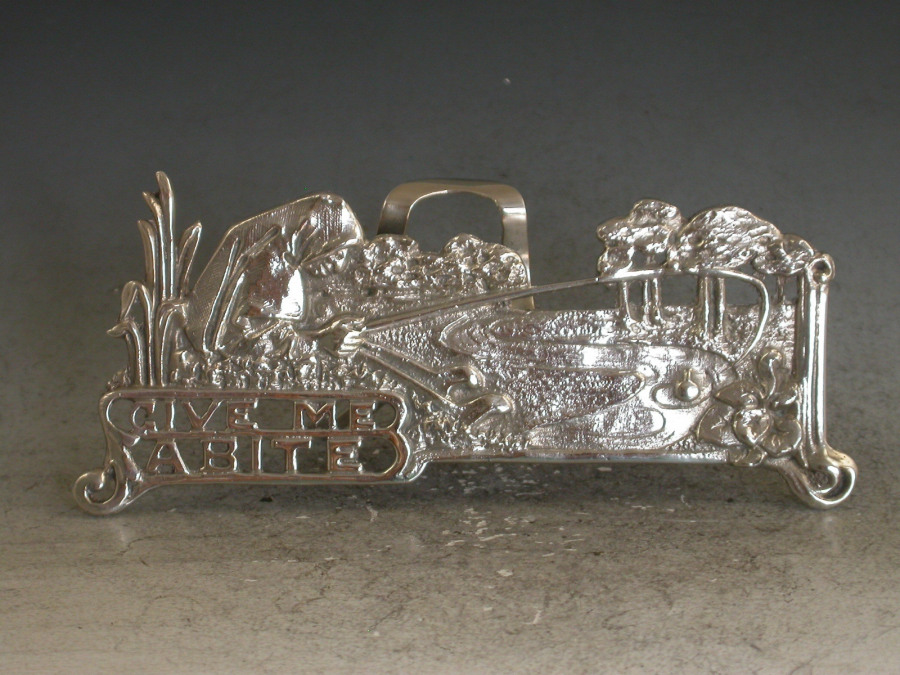 An interesting Edwardian pictorial cast silver Menu Holder in the Art Nouveau style depicting a Nun, Dame Juliana, fishing in a pond and pierced with the legend ""Give Me A Bite"". A hinged folding easel support to the reverse.

By Horton & Allday, Birmingham, 1901
Sold - £265.00
Condition
In good condition with just a tiny casting split to the fishing rod.
Weight
46.00 Grams (1.48 troy ounces)
Literature
The earliest English essay on recreational fishing was published in 1496, shortly after the invention of the printing press. The authorship of this was attributed to Dame Juliana Berners, the prioress of the Benedictine Sopwell Nunnery. The essay was titled Treatyse of Fysshynge wyth an Angle, and was published in the second Boke of Saint Albans, a treatise on hawking, hunting, and heraldry. These were major interests of the nobility, and the publisher, Wynkyn de Worde, was concerned that the book should be kept from those who were not gentlemen, since their immoderation in angling might 'utterly destroye it'. During the 16th century the work was much read, and was reprinted many times. The Treatyse includes detailed information on fishing waters, the construction of rods and lines, and the use of natural baits and artificial flies. It also includes modern concerns about conservation and angler etiquette.