Edwardian Novelty Silver Figural Bookmark Charles Dickens 'Dick Swiveller'
J F Fradley, New York c1901 - 1910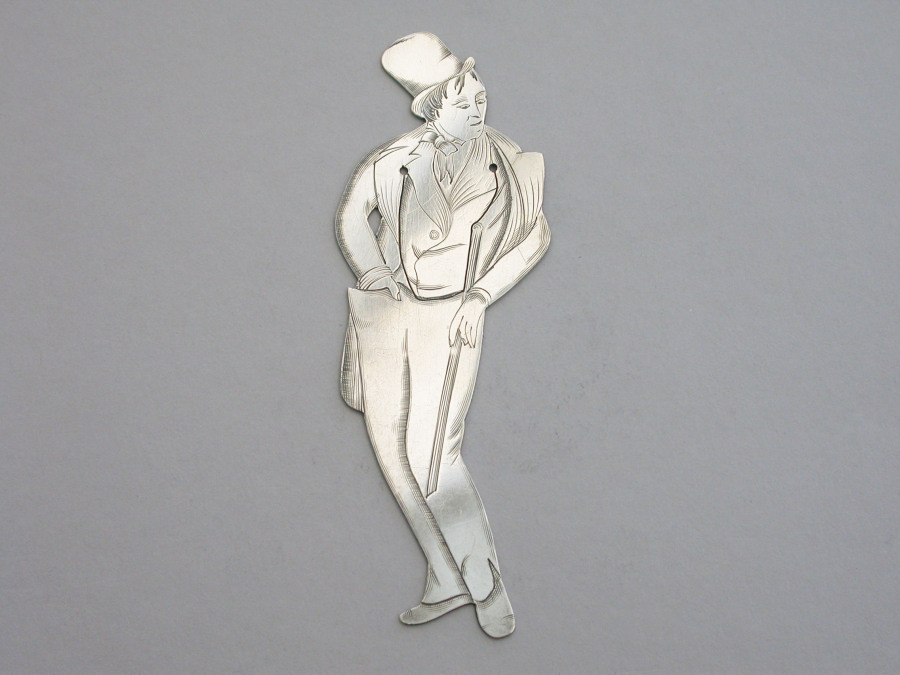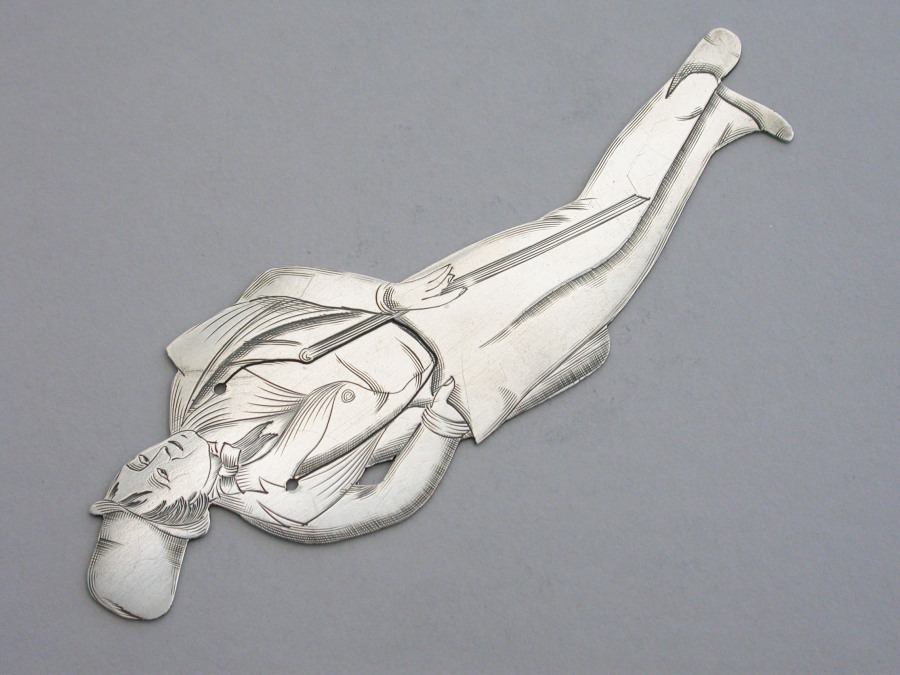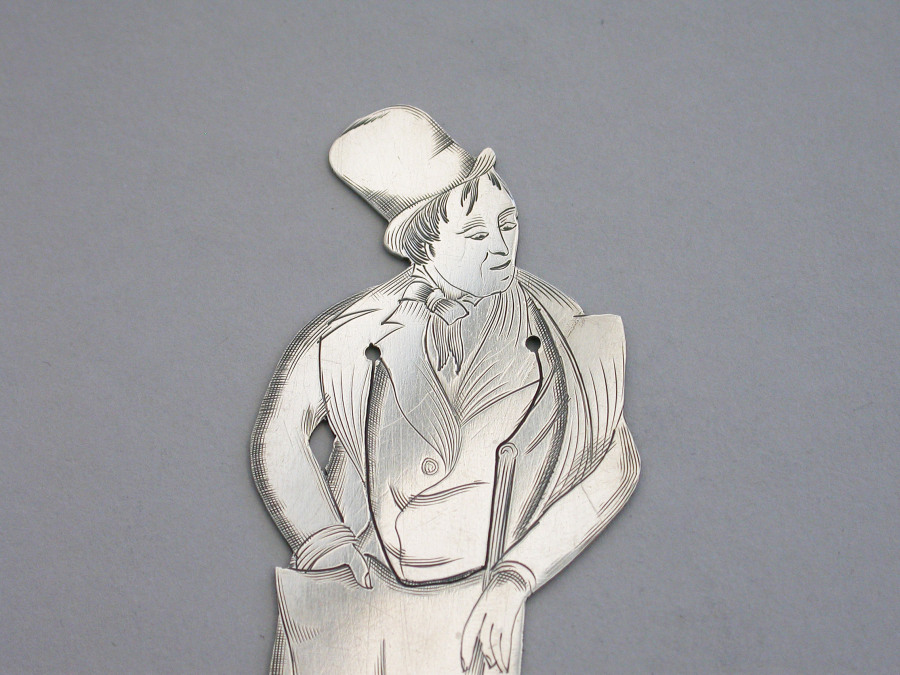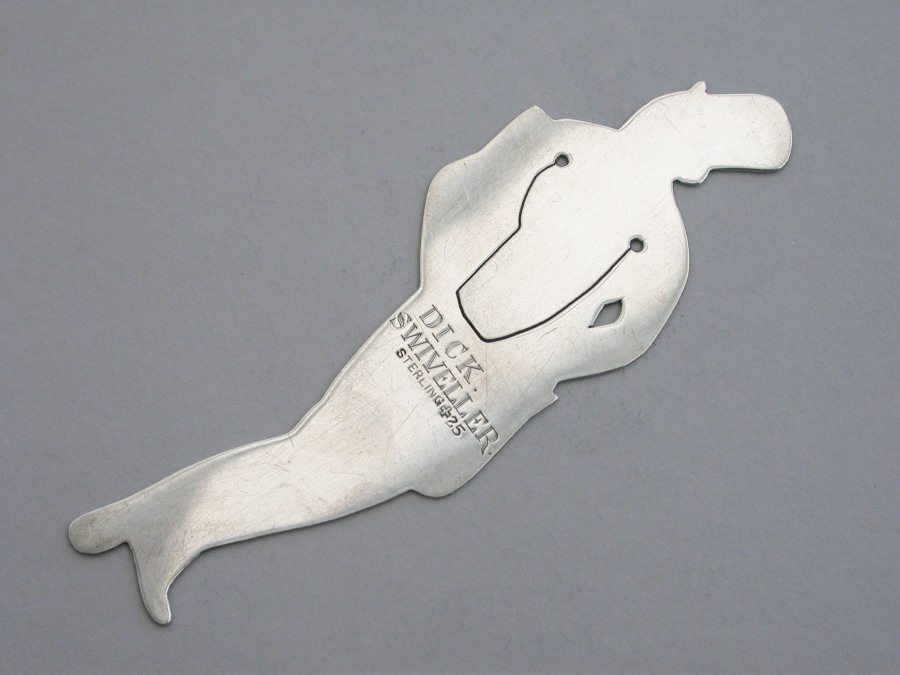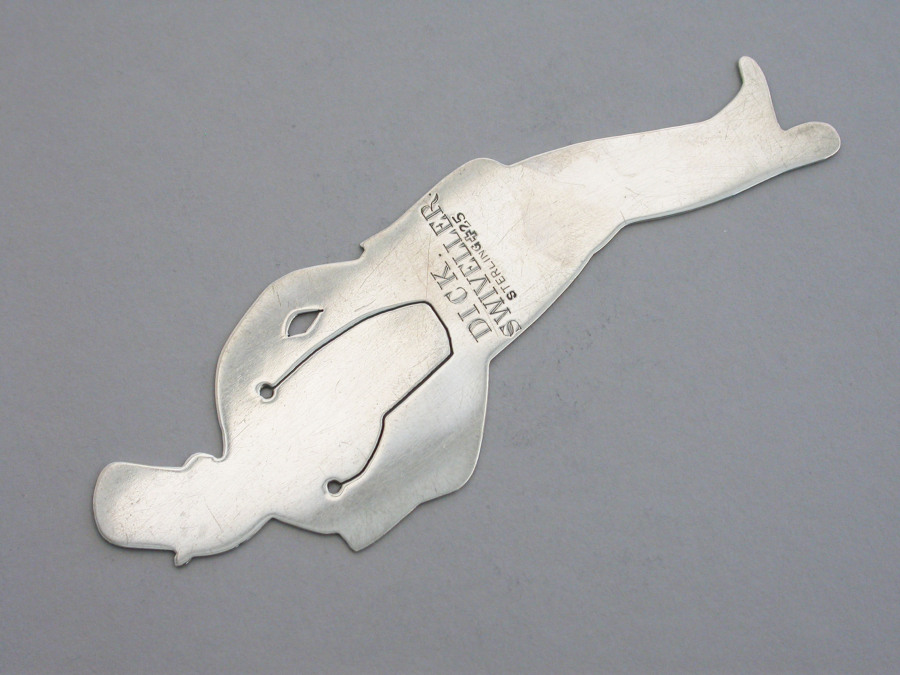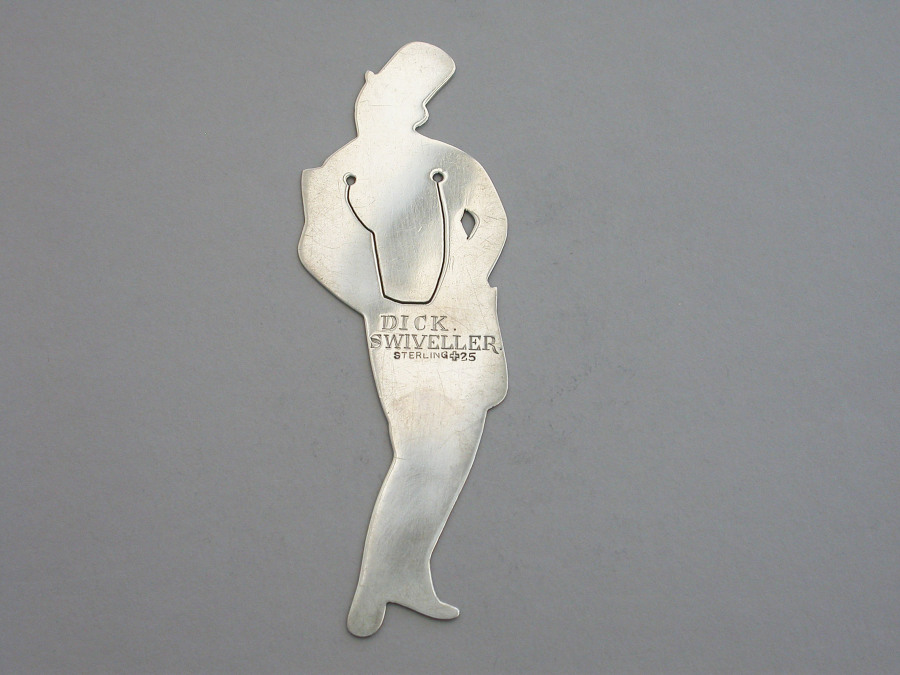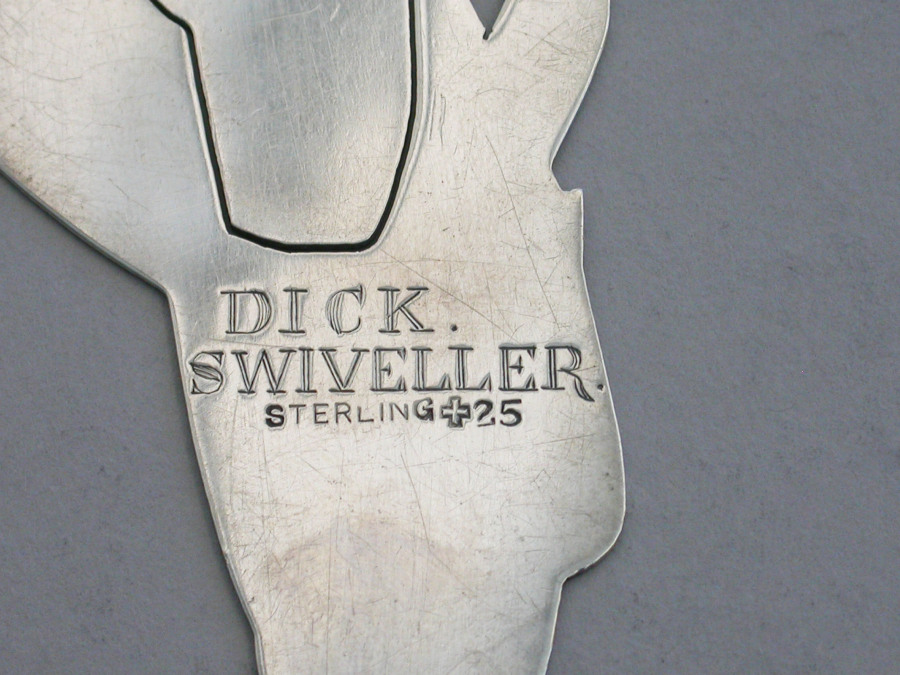 A rare early 20th century American novelty silver figural Bookmark, depicting the character Dick Swiveller from The Charles Dickens novel, The Old Curiosity Shop.

By J F Fradley, New York, c1901 - 1910
Sold - £320.00
Condition
In good condition with no damage or repair
Weight
15.00 Grams (0.48 troy ounces)
Literature
The Old Curiosity Shop is a novel by Charles Dickens. The plot follows the life of Nell Trent and her grandfather, both residents of The Old Curiosity Shop in London.
The Old Curiosity Shop was one of two novels (the other being Barnaby Rudge) which Dickens published along with short stories in his weekly serial Master Humphrey's Clock, which lasted from 1840 to 1841. It was so popular that New York readers stormed the wharf when the ship bearing the final installment arrived in 1841. The Old Curiosity Shop was printed in book form in 1841.
Friend of Fred Trent, Swiveller has designs to marry Fred's sister, Nell Trent, but is encouraged to wait until Nell has inherited her grandfather's money. When Nell and her grandfather leave London Swiveller is befriended by Quilp who helps him gain employment with the Brasses. While at the Brasses he meets their little half-starved servant, whom he nicknames ""the Marchioness"". He becomes aware of the Brasses' villainy and, with the Marchioness' help, exposes a plot to frame Kit Nubbles. Swiveller later inherits money from his aunt, puts the Marchioness through school, and ultimately marries her in The Old Curiosity Shop.