Edwardian Novelty Silver Galah Pin Cushion
LEVI & SALAMAN, Birmingham 1905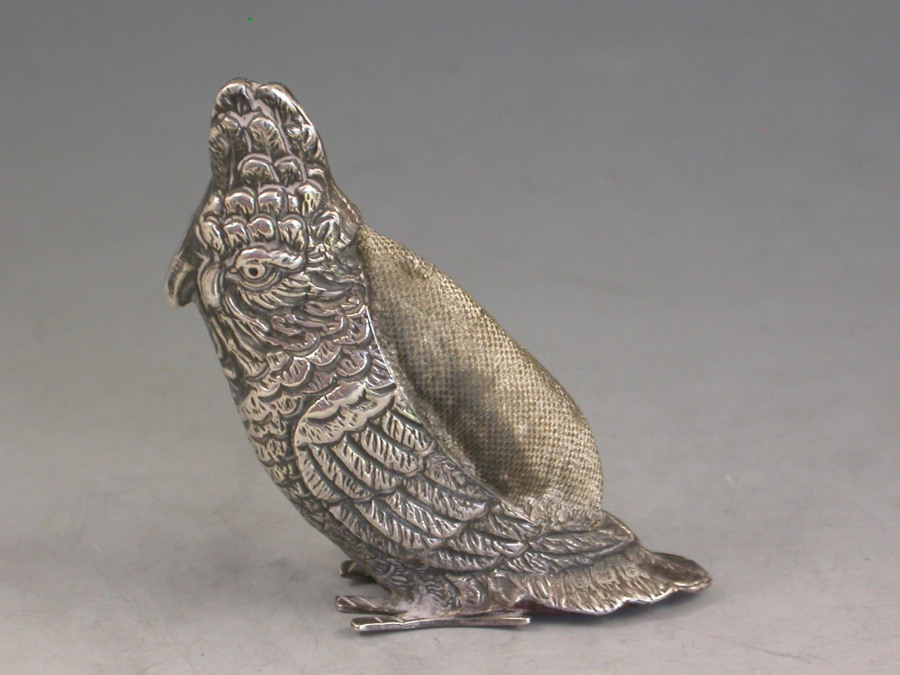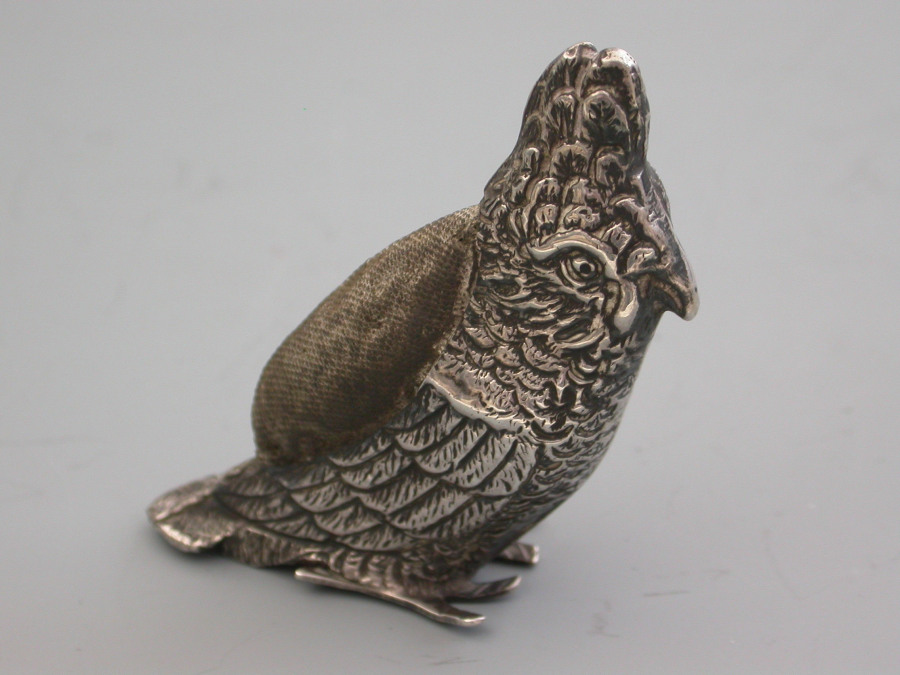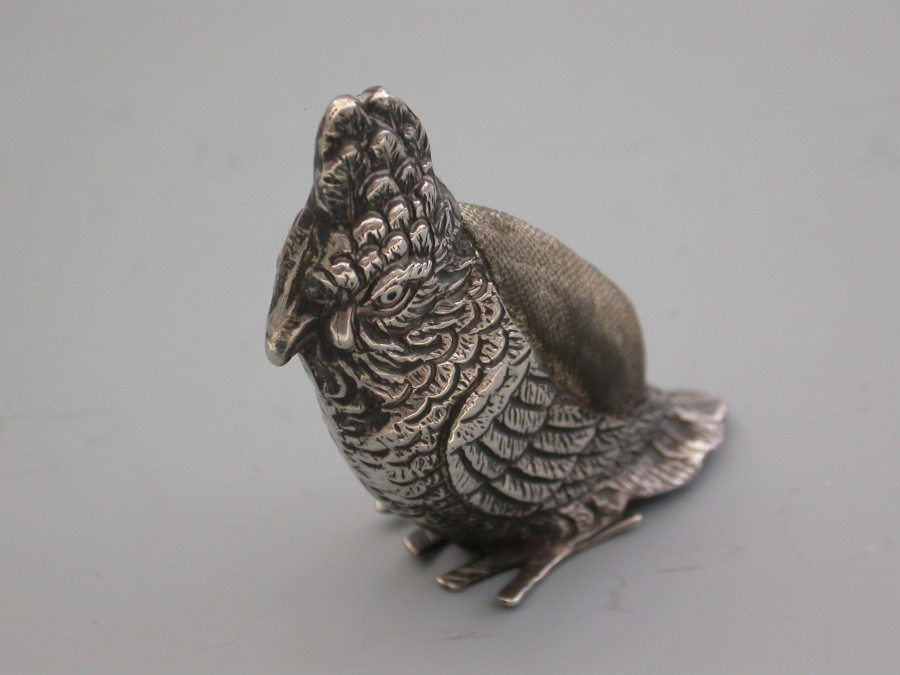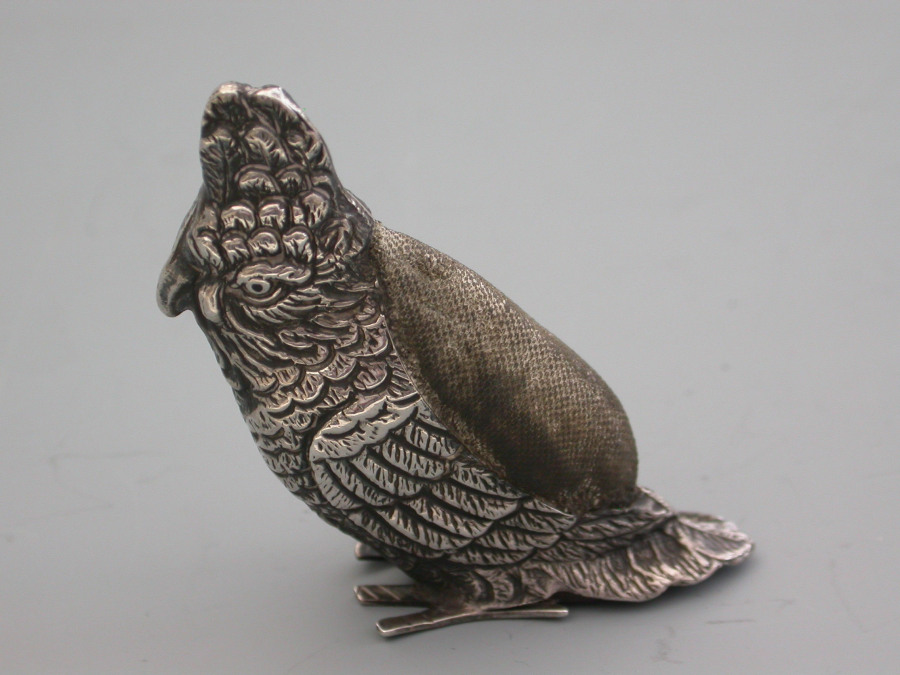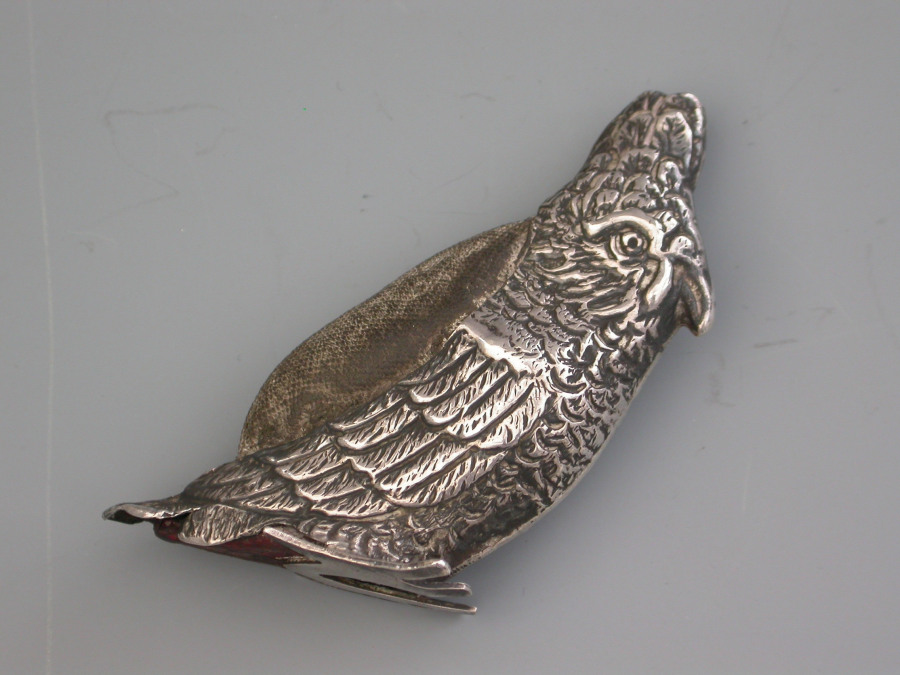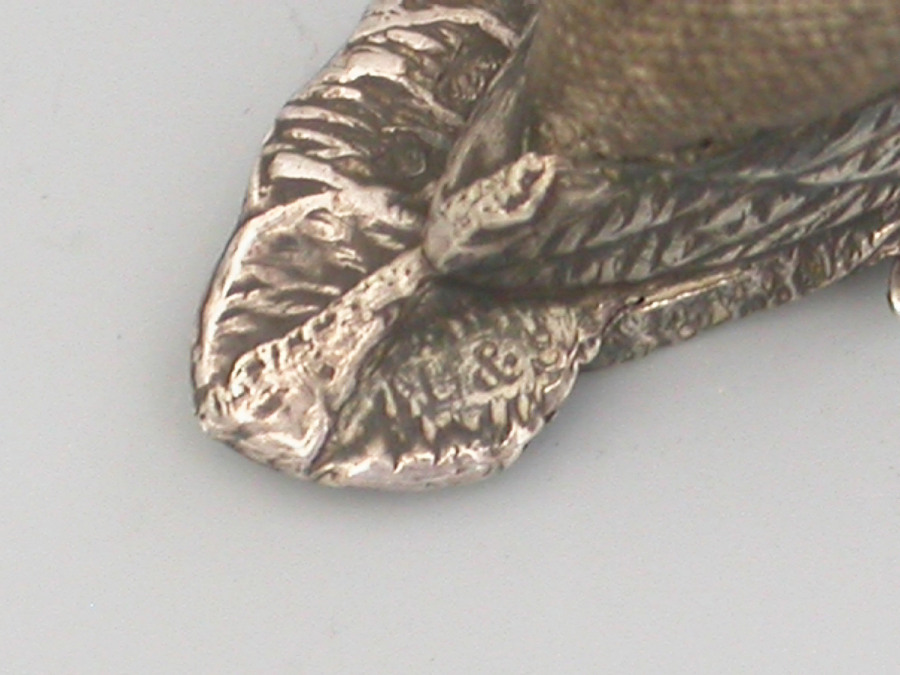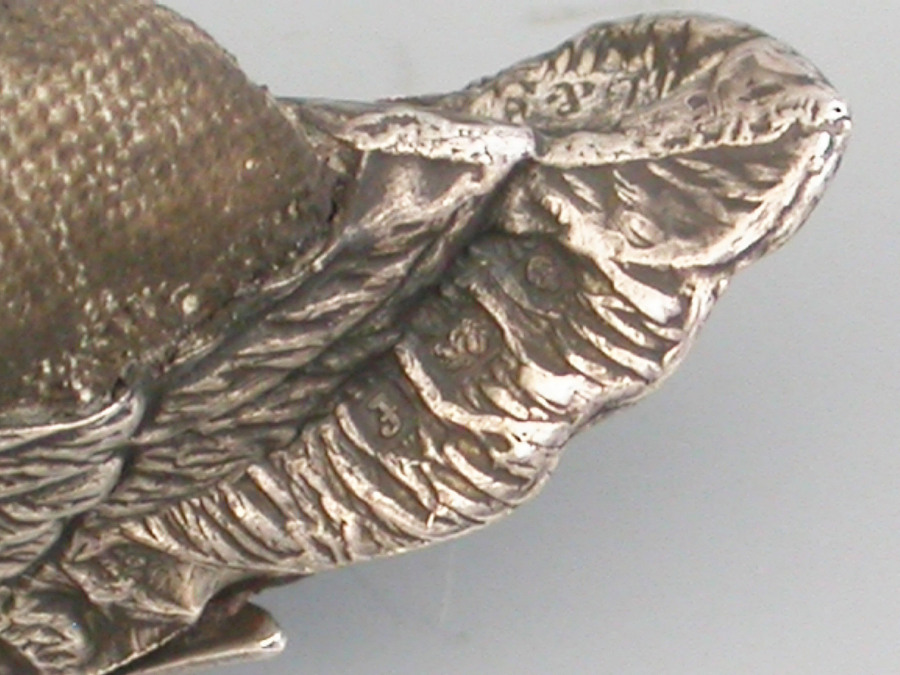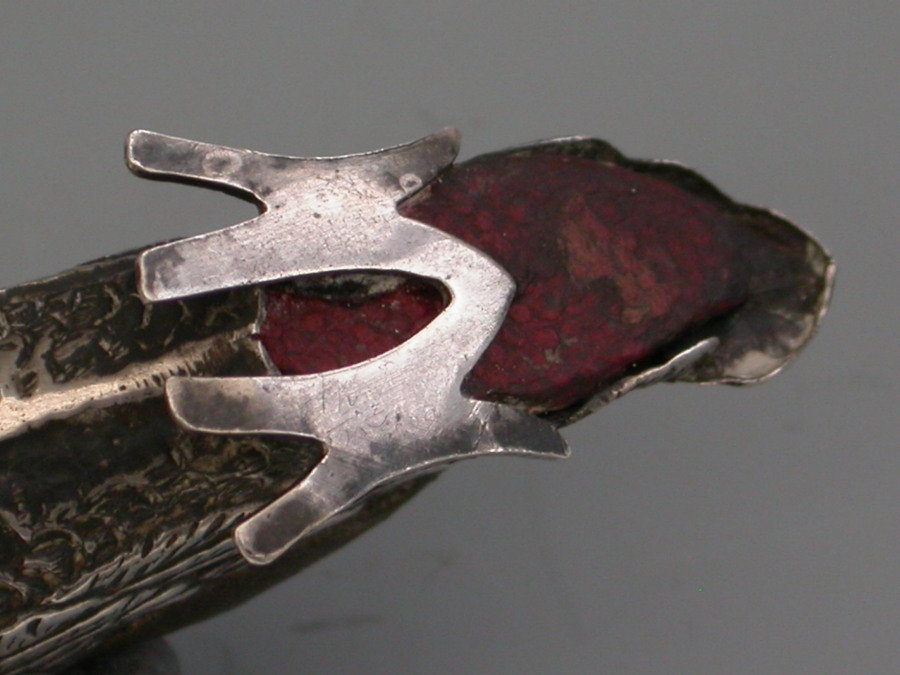 An extremely rare Edwardian novelty silver Pin Cushion made in the form of a Galah or crested Cockatoo. Complete with original velvet cushion and morocco leather base.

By Levi & Salaman, Birmingham, 1905
Sold - £2,000.00
Condition
In good original condition although one toe is very slightly curled up and there is a tiny split to the base rim.
Weight
9.50 Grams (0.31 troy ounces)
Literature
The galah /ɡəˈlɑː/ (Eolophus roseicapilla) also known as the rose-breasted cockatoo, galah cockatoo, roseate cockatoo or pink and grey, is one of the most common and widespread cockatoos, and it can be found in open country in almost all parts of mainland Australia.
It is endemic on the mainland and was introduced to Tasmania,[1] where its distinctive pink and grey plumage and its bold and loud behaviour make it a familiar sight in the bush and increasingly in urban areas. It appears to have benefited from the change in the landscape since European colonisation and may be replacing the Major Mitchell's cockatoo in parts of its range.
The term galah is derived from gilaa, a word found in Yuwaalaraay and neighbouring Aboriginal languages.