Edwardian Silver & Enamel Sovereign Case Shipping Interest
Samuel M Levi, Birmingham 1906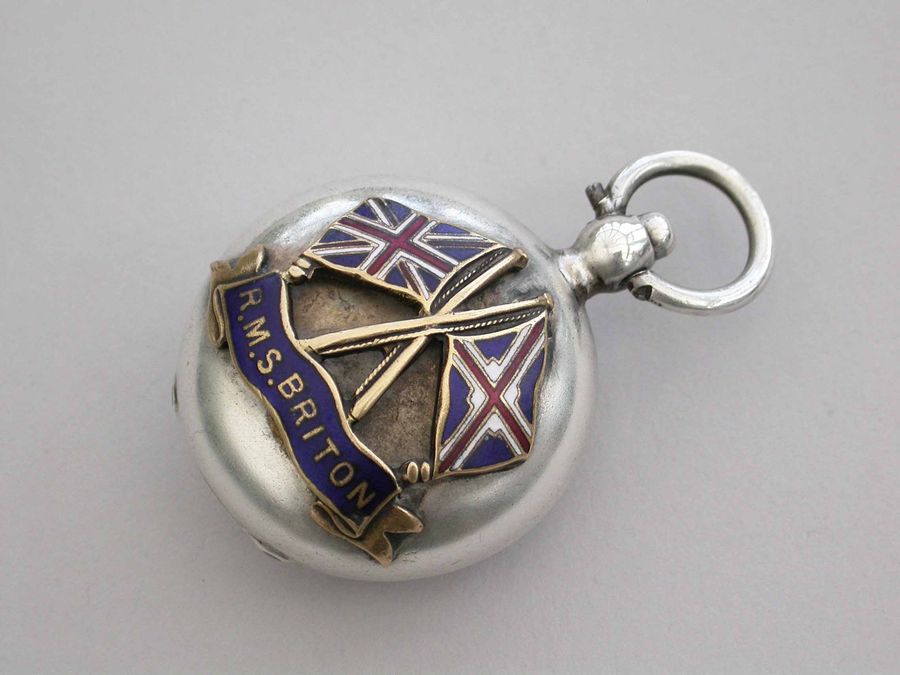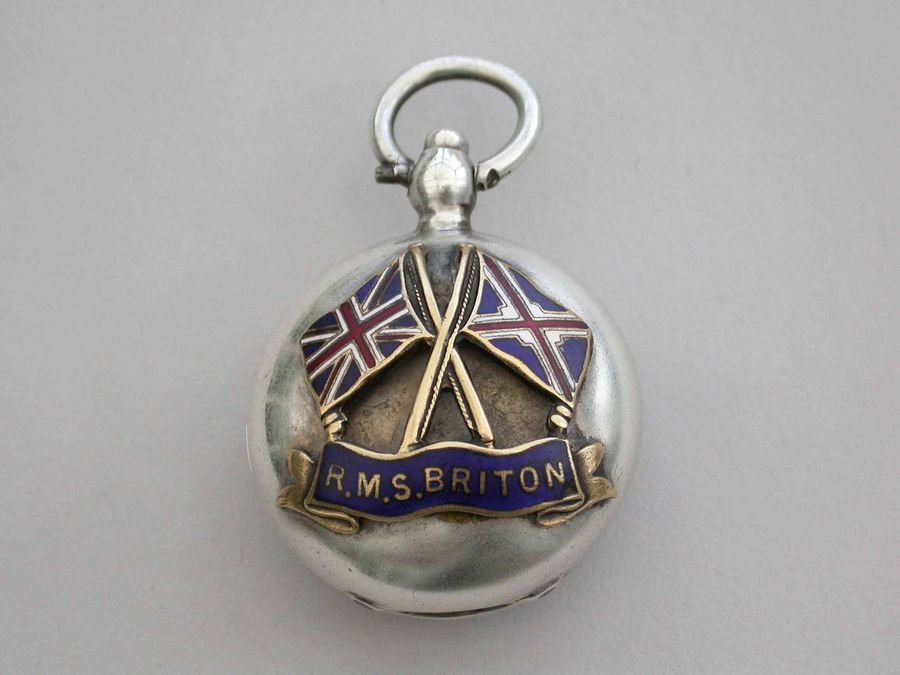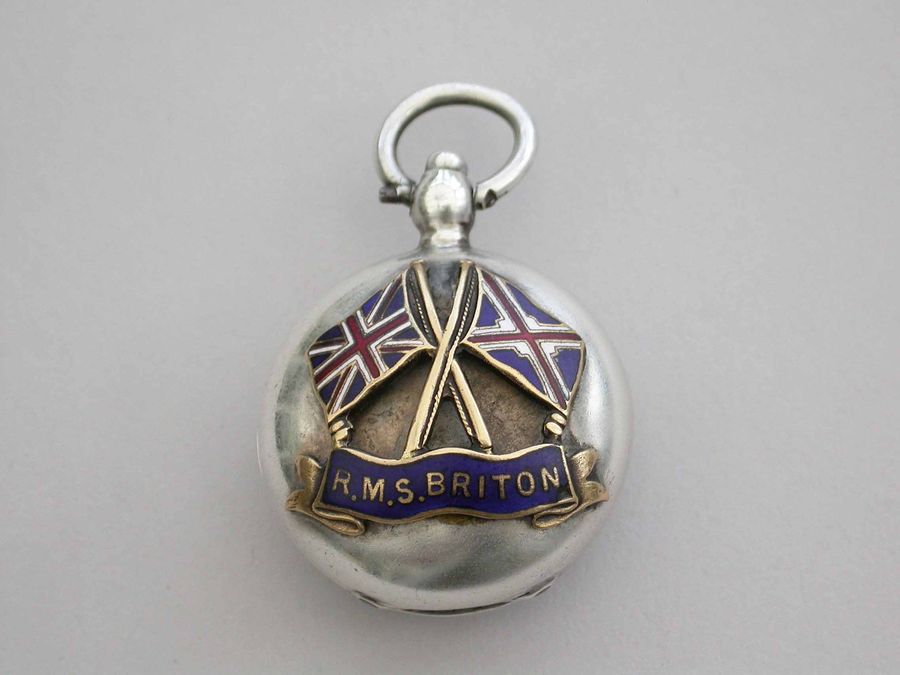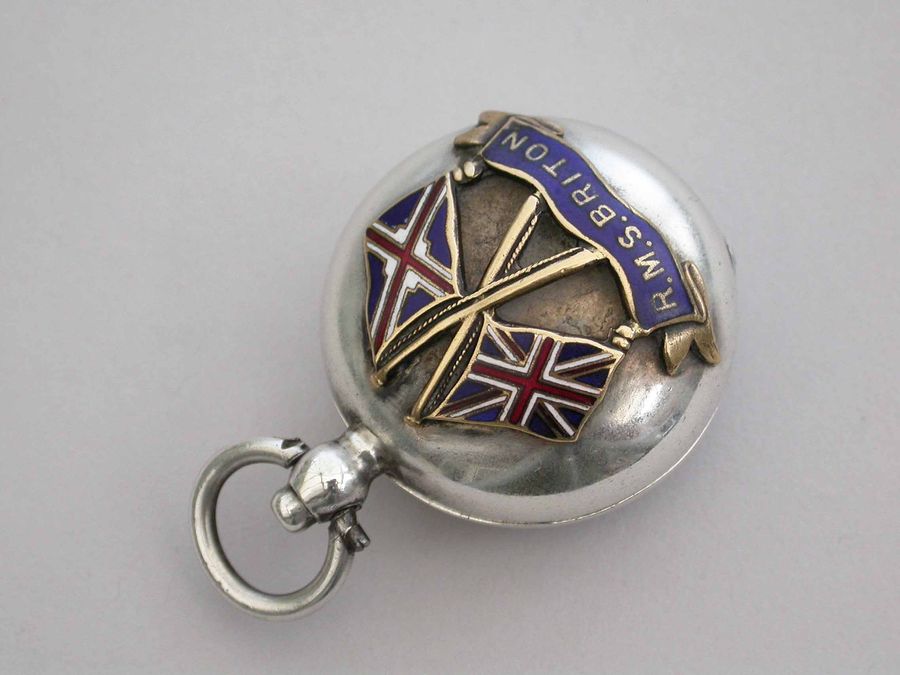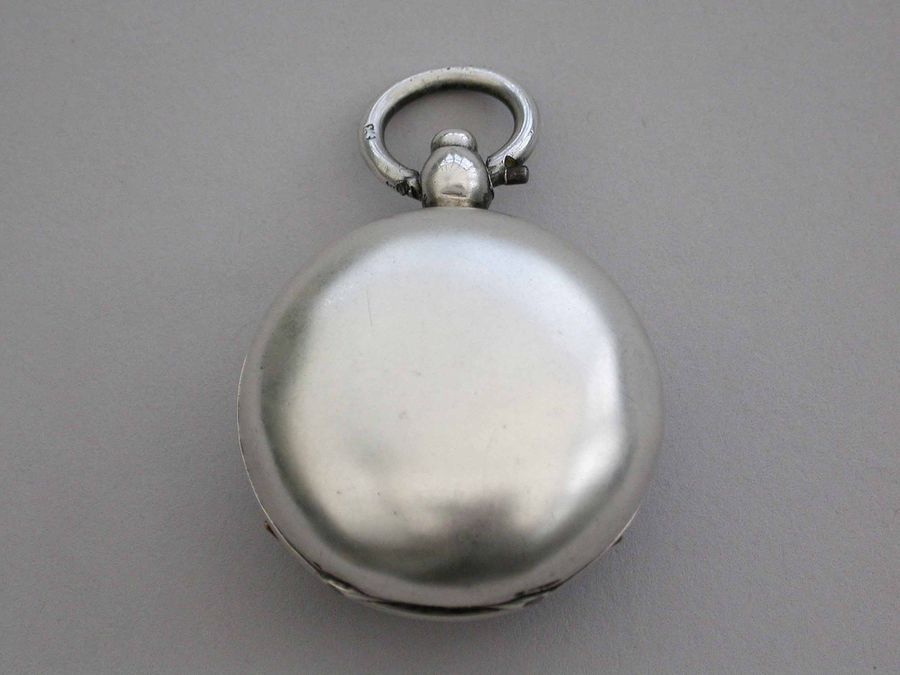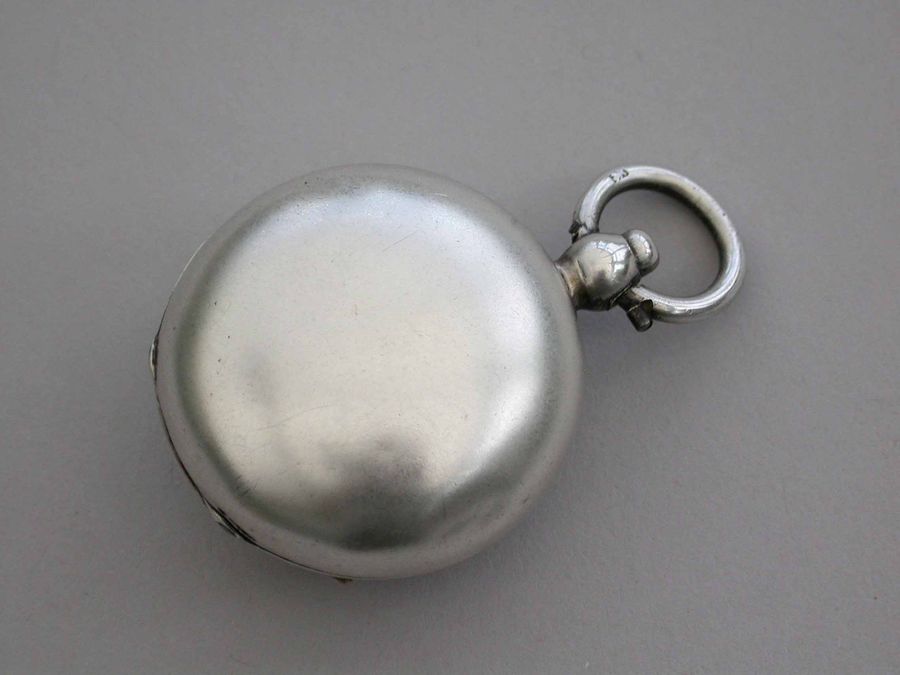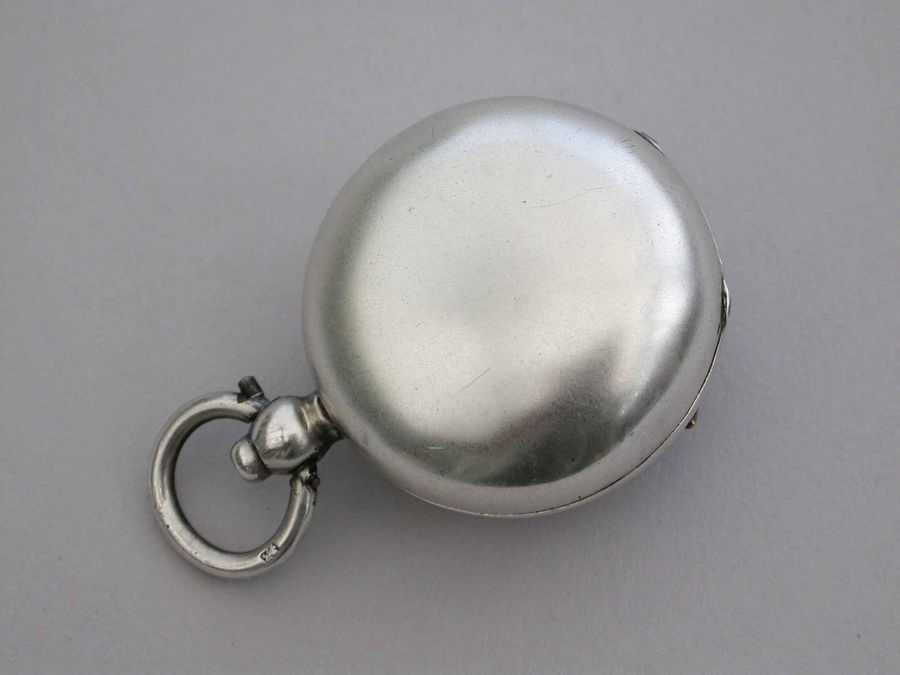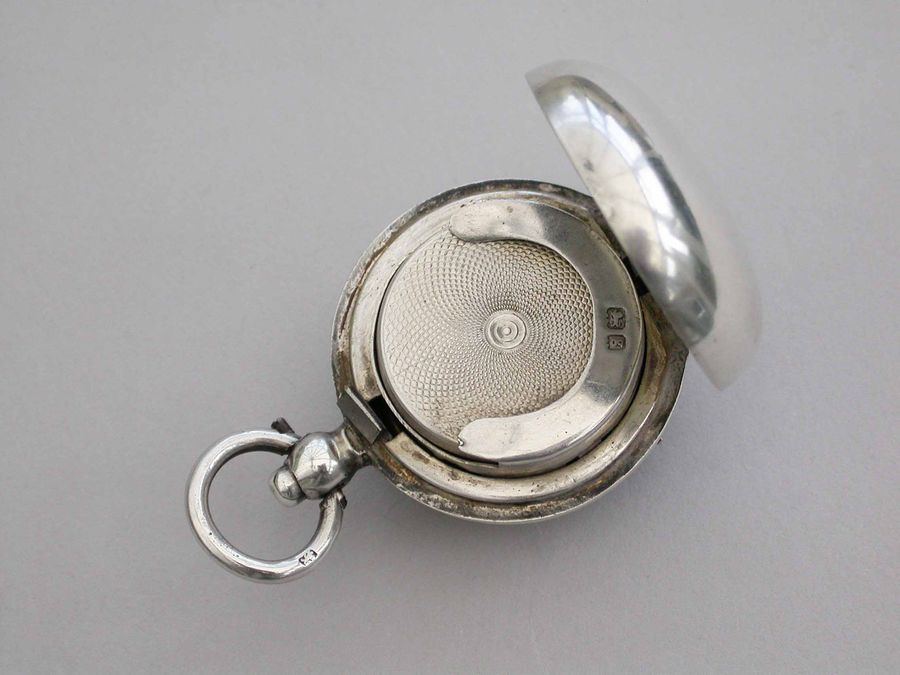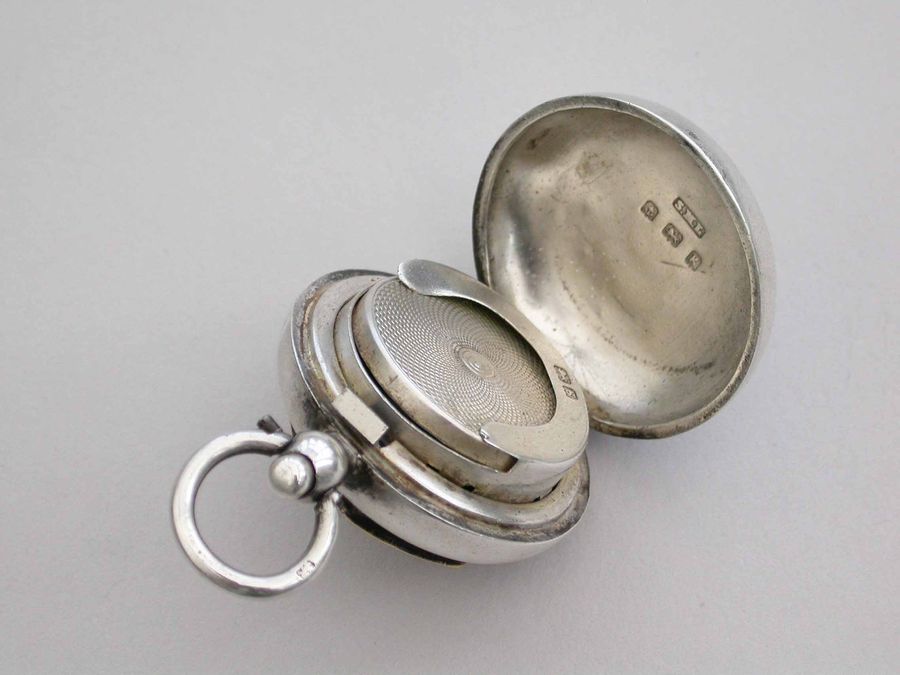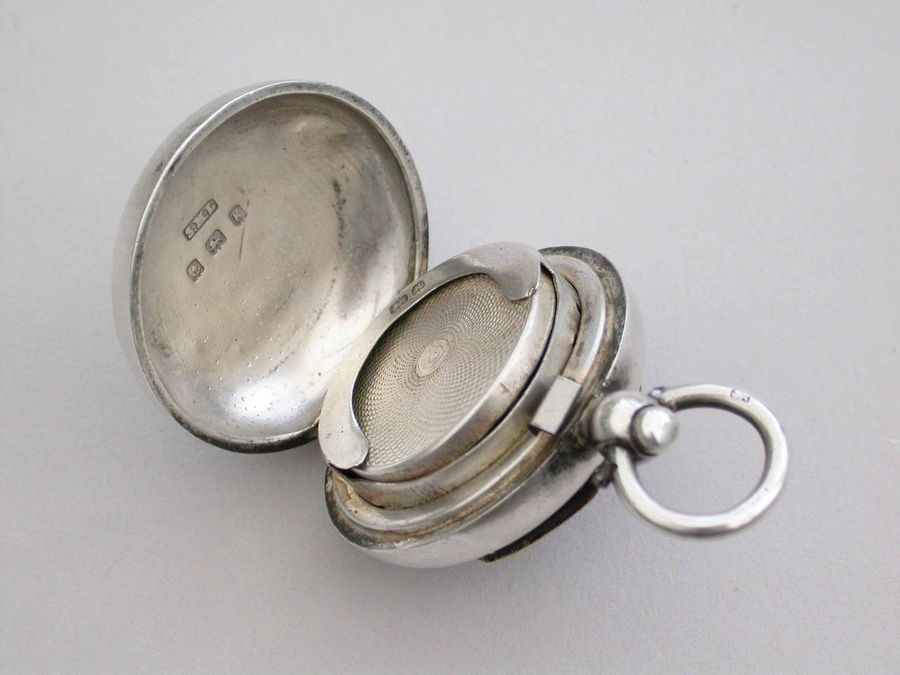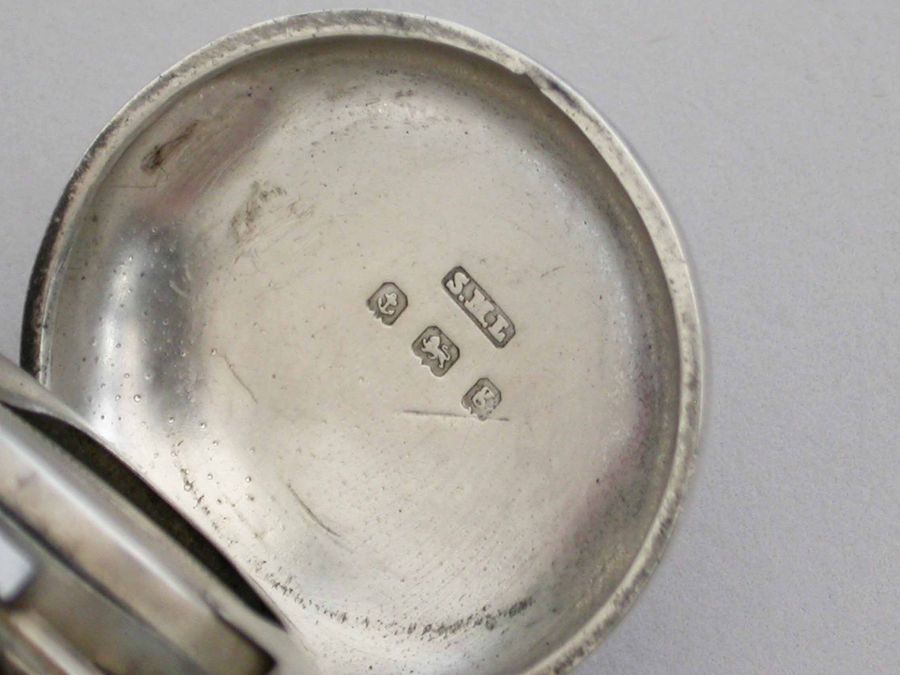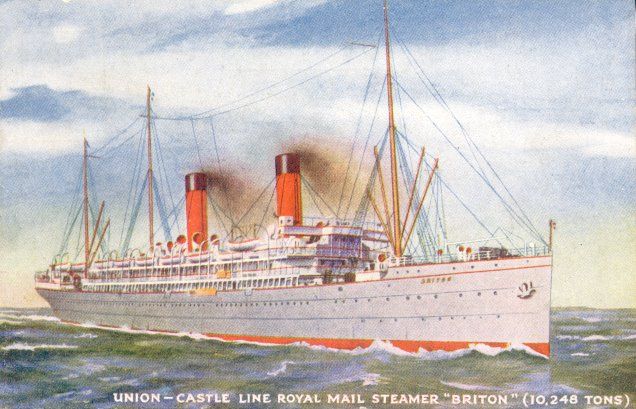 An Edwardian silver and enamel Sovereign Case of circular form with attached suspension ring and push-button opening mechanism, the face enamelled with the crossed flags of the Union Castle Line Shipping Company and 'R.M.S.Briton'. The interior with sprung compartment for a full sovereign.

By Samuel M Levi, Birmingham, 1906

The RMS BRITON was built in 1897 by Harland & Wolff at Belfast with a tonnage of 10248grt, a length of 530ft 3in, a beam of 60ft 3in and a service speed of 17.5 knots.
When she entered service she was first Union vessel to exceed 10000grt and the largest ship operating between Great Britain and any of her colonies. Only the Transatlantic liners were larger.
Passengers danced to a six-piece orchestra and relaxed in a number of lounges and smoking-rooms. The ship also included a library. A voyage could take an average of fifteen days, and even first-class passengers often had to give up some of the pleasures they enjoyed at home. This did not prevent very wealthy passengers to use their influence to make the trip as easy as possible.
In June 1898 she grounded on the Shambles at Portland Bill without incurring any serious damage. When the Boer War broke out in October 1899 she raced to Cape Town with 1500 troops to reinforce the stretched British garrisons in 15 days.
On 8th March 1900 she transferred to Union-Castle ownership and when she sailed from Southampton on 31st March was the first Union ship to sport the new livery.
When the Briton sailed to from South Africa to England in November 1907 a milk cow was put aboard "for the convenience of Dr Jameson ". On the return journey it carried two cows "for the use of Lady Farrar and her family". It is believed that the Union line reversed its policy on farmyard animals soon thereafter.
In August 1914 she was one of six Union-Castle vessels in a troopship convoy carrying 4000 troops from Cape Town to Europe. The other vessels were Balmoral Castle, Dunluce Castle, Goorkha, Guildford Castle and the Kenilworth Castle escorted by the cruisers HMS Astraea and HMS Hyacinth.
Sold - £235.00
Condition
In good condition with no damage or repair
Weight
21.00 Grams (0.68 troy ounces)