Edwardian Silver Bicorn or Cocked Hat Pin Cushion
S Blanckensee & Sons Ltd, Chester 1910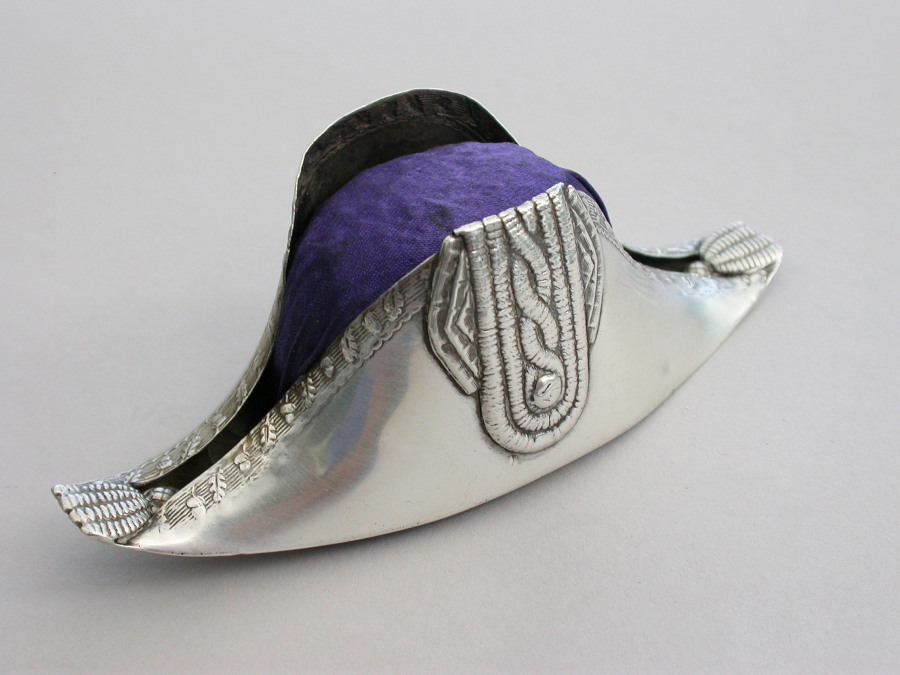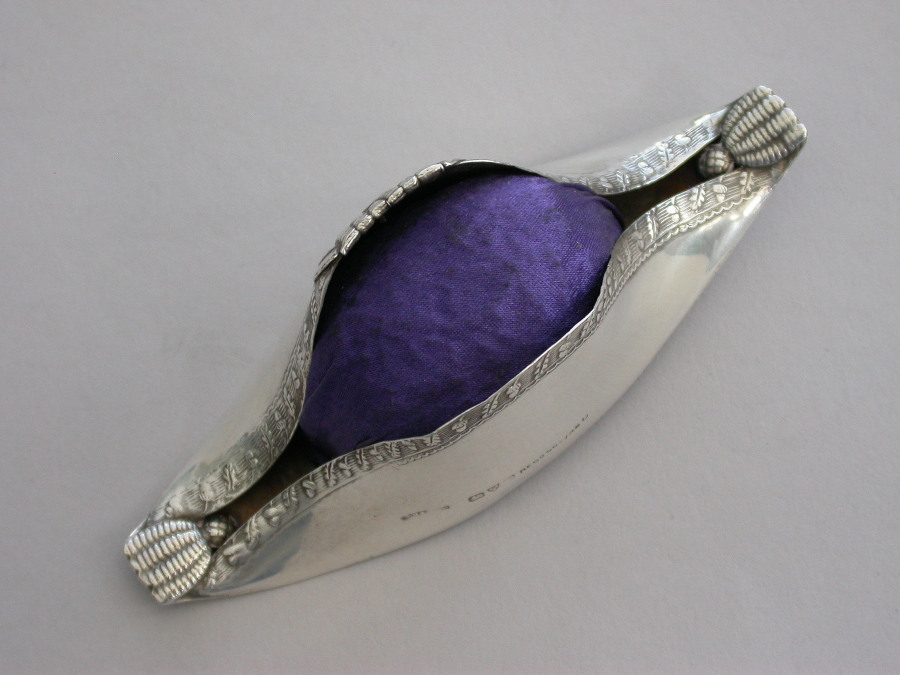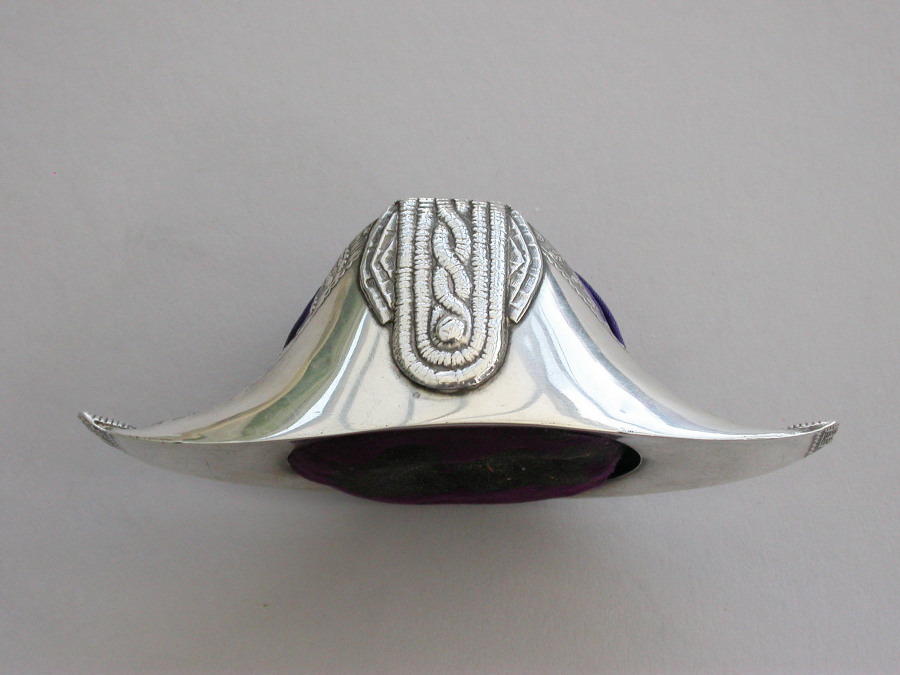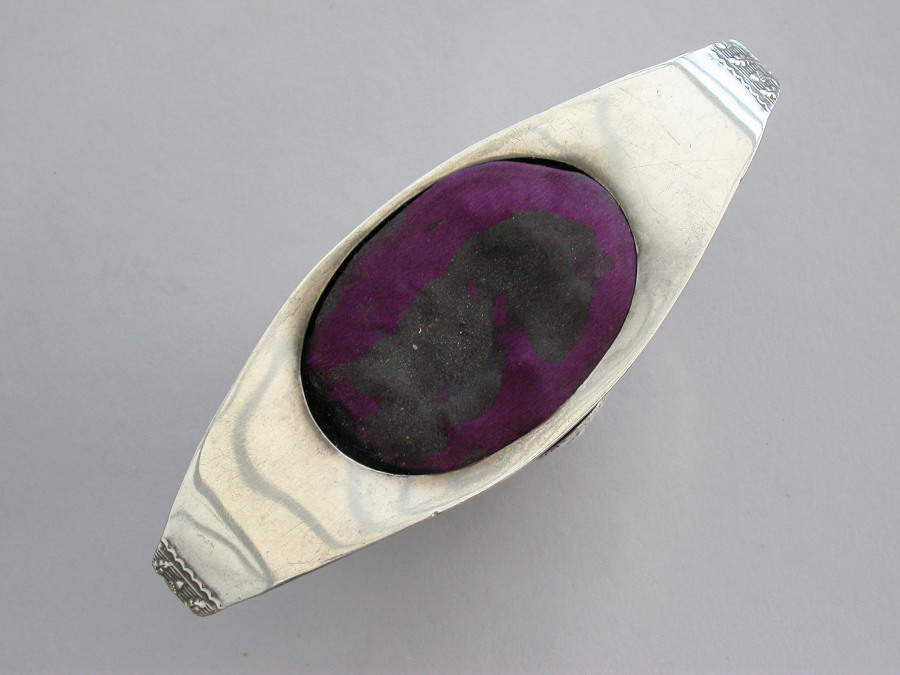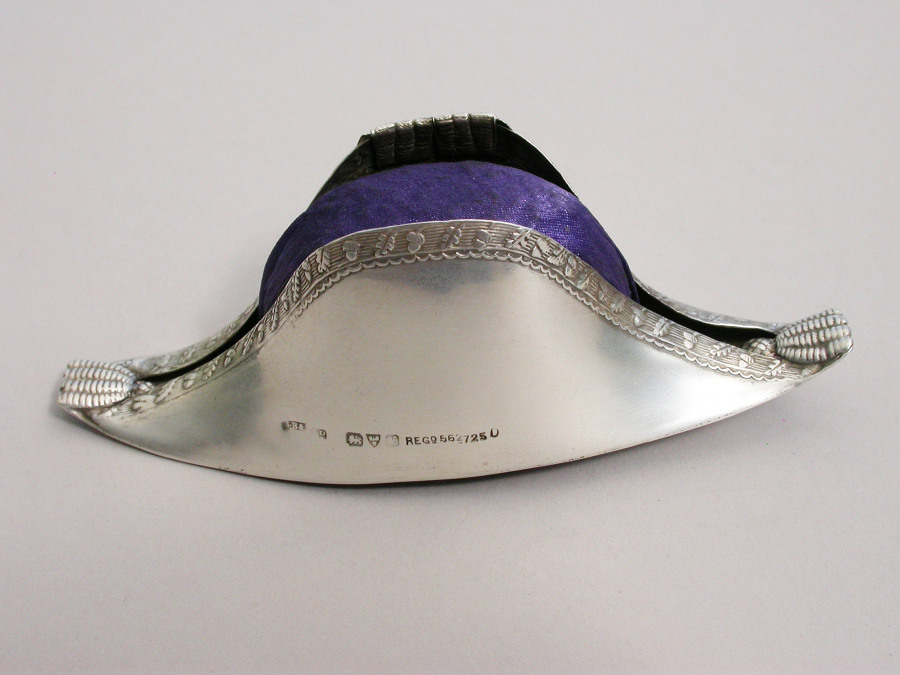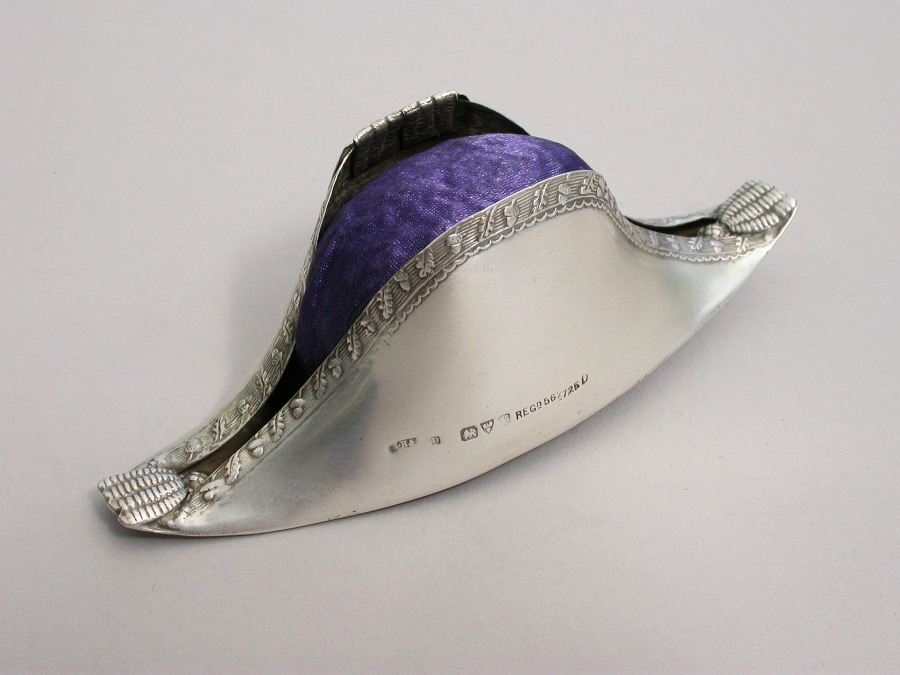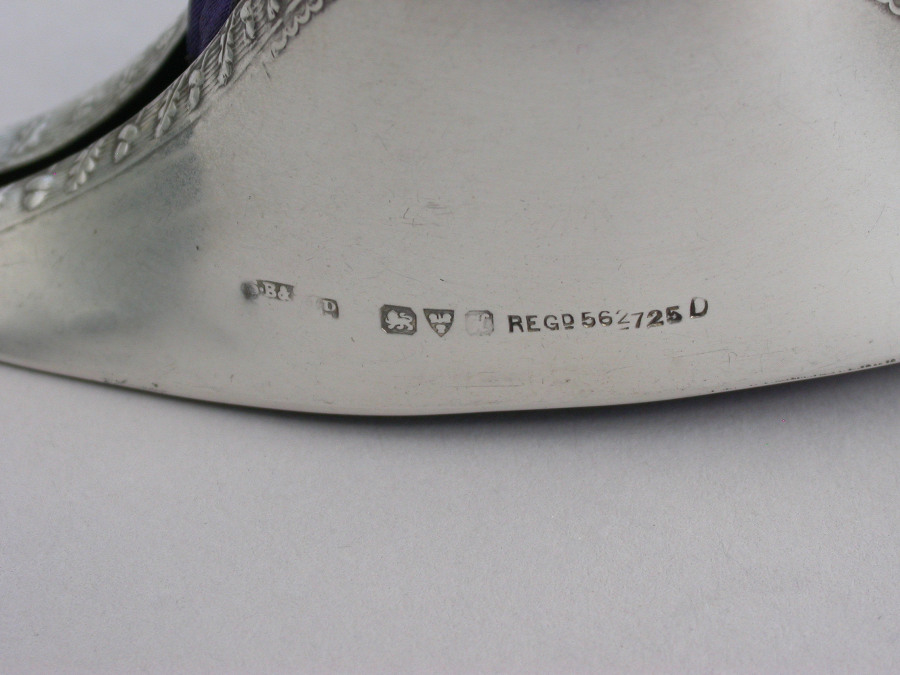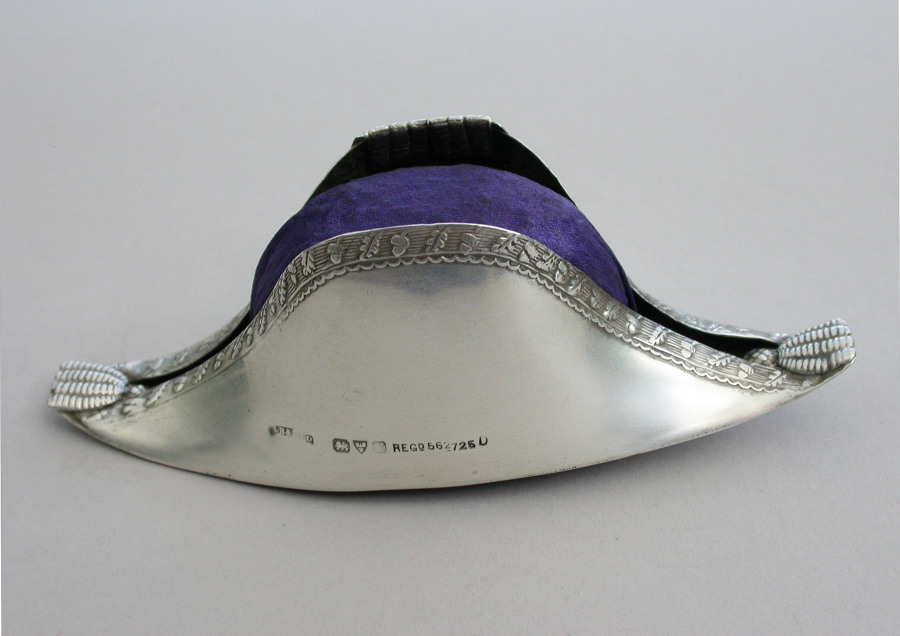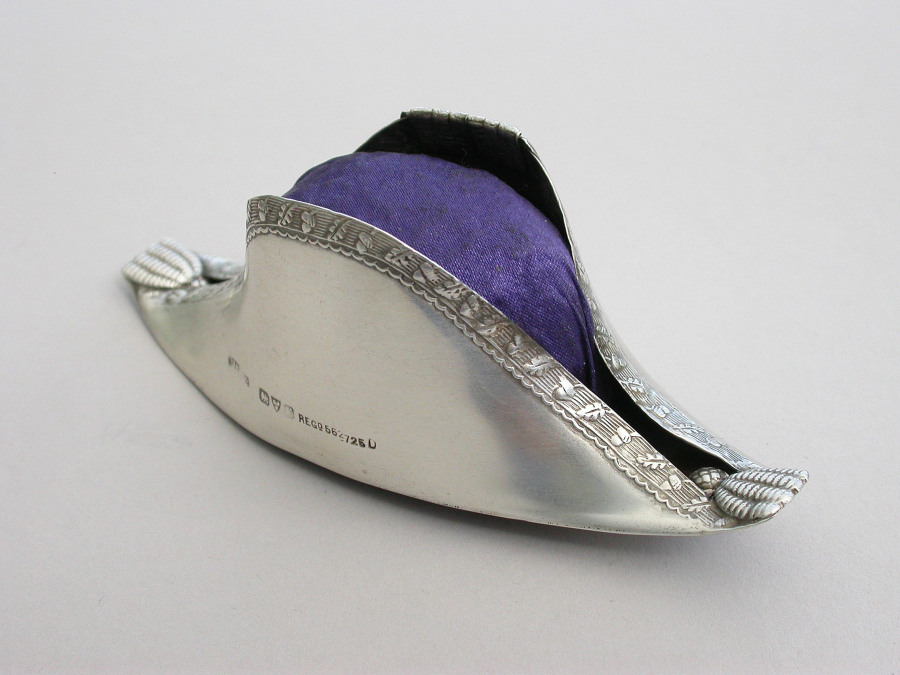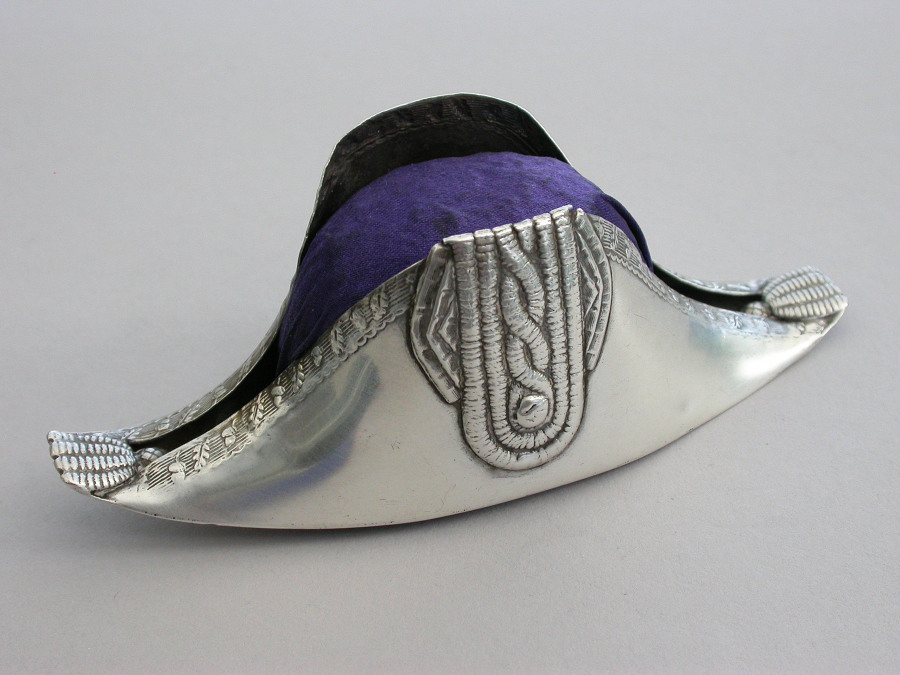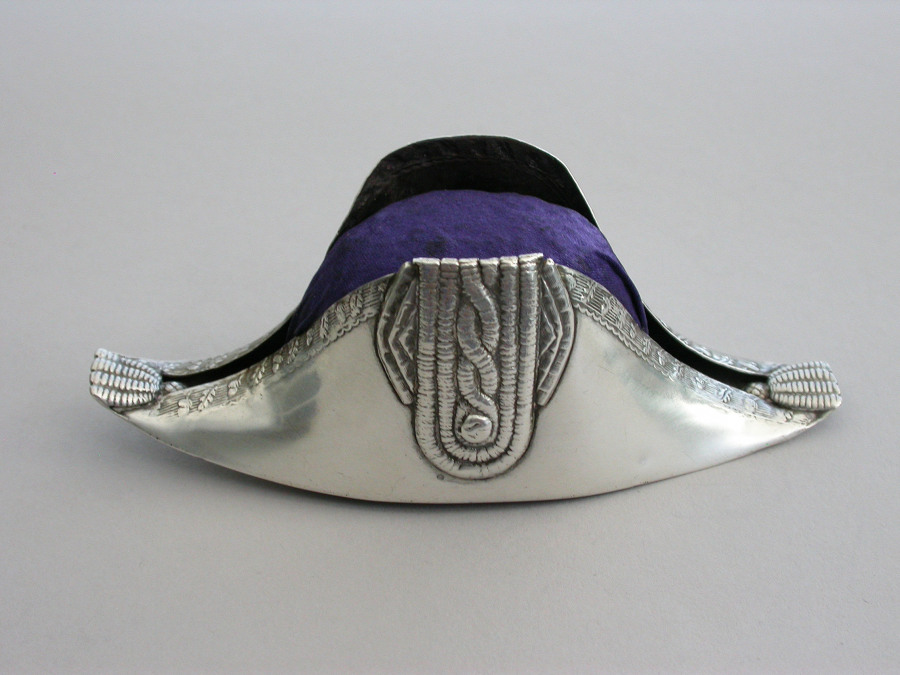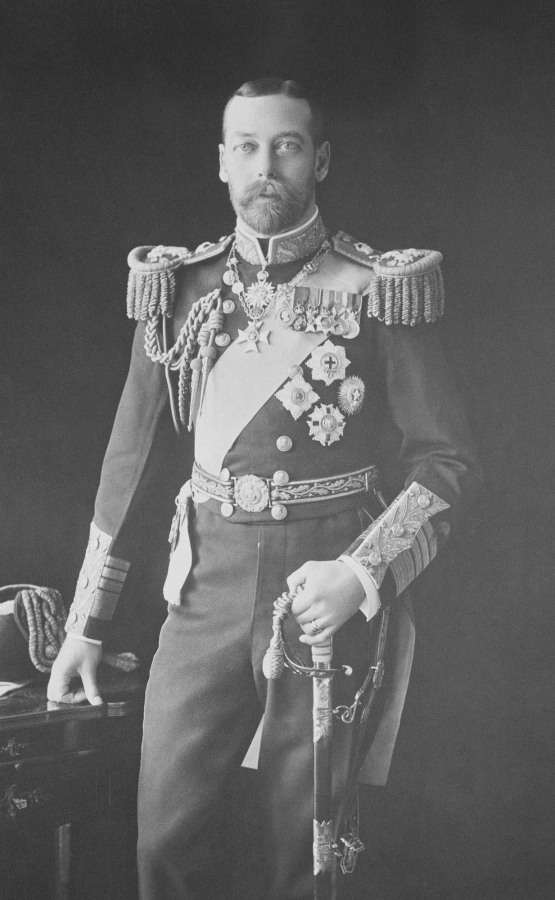 An Edwardian novelty silver Pin Cushion made in the form of a Bicorn or Cocked Hat (as worn by George V, Admiral of the Fleet), raised decoration to simulate the original lace and tassel adornments.

By S Blanckensee & Sons, Chester, 1910

Also stamped with registered design number.
£565.00
Condition
In good condition with no damage or repair and complete with original blue velvet cushion and silk base. A couple of very minor surface dinks.
Weight
31.00 Grams (1.00 troy ounces)
Literature
The bicorne or bicorn (two-cornered/horned or twihorn) is a historical form of hat widely adopted in the 1790s as an item of uniform by European and American military and naval officers. It is now most readily associated with Napoléon Bonaparte.
By the twentieth century, the term cocked hat had come to be used more often than not in official UK usage (uniform regulations etc.) with reference to this shape of hat (particularly when worn as part of a uniform, however, in the rare instances where hats were directed to be worn side-to-side ('athwarts') rather than front-to-back - e.g. by footmen in full state livery - the term bicorn tended to be preferred.
In its most commonly seen form at this time, the cocked hat was pinned up at two sides to form a hump-back bridge shape and was worn perpendicular to the shoulders, with the front end above the face and the back end over the nape. Cocked hats were often trimmed with gold or silver bullion lace and tassels. Naval officers wore them without further decorations.