Edwardian Silver Game Keepers / Cyclists / Maritime / Railway or Hunting ""SIGNAL HORN""
Daniel & George Keat, London 1907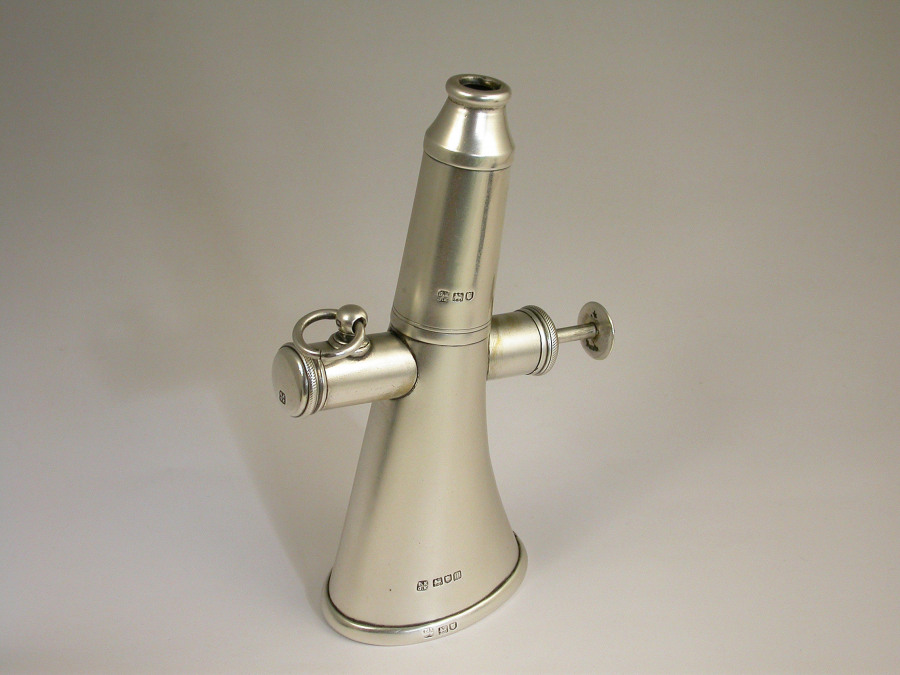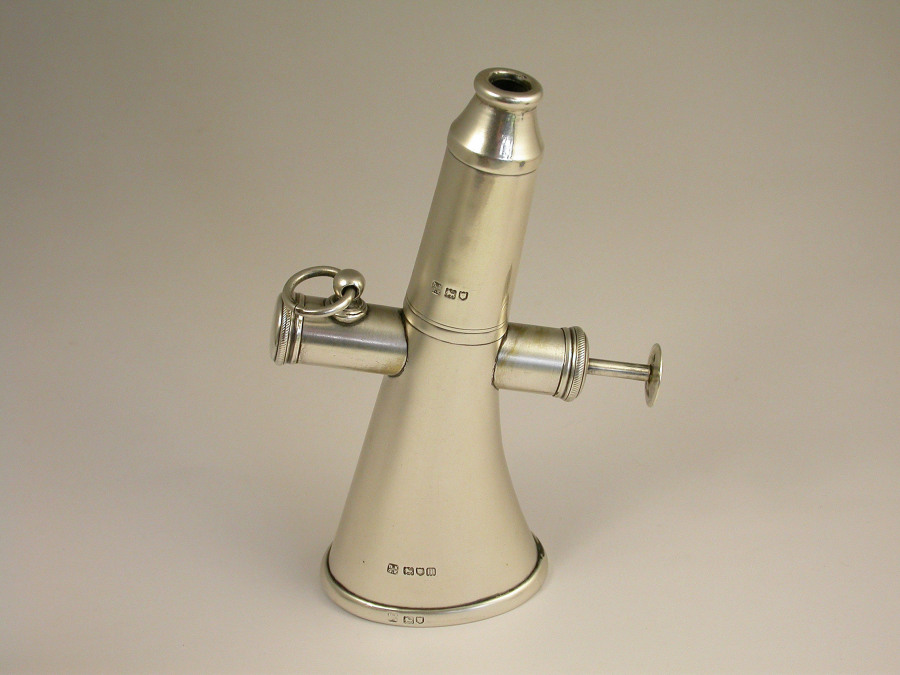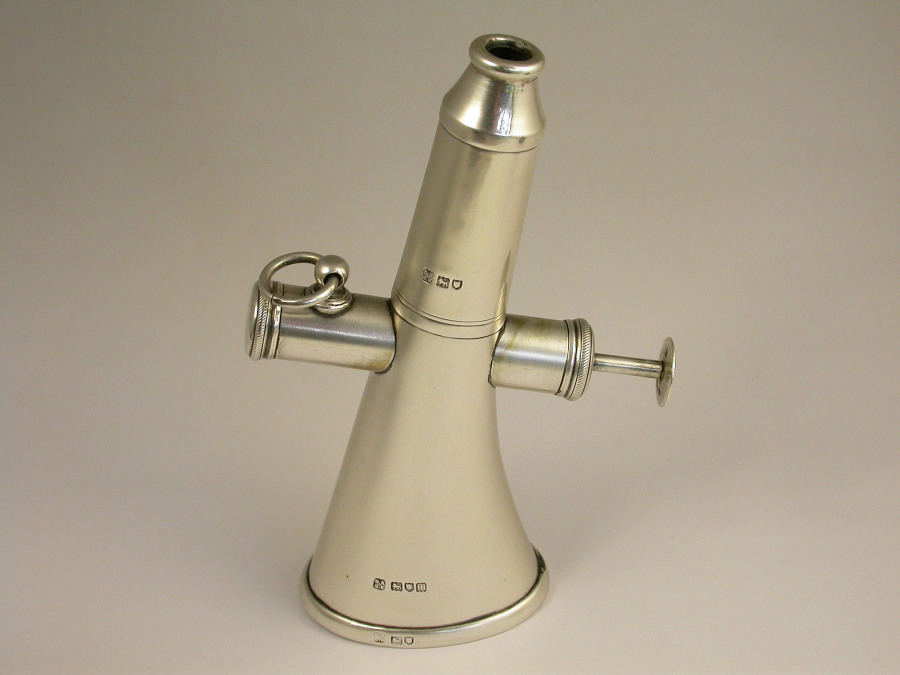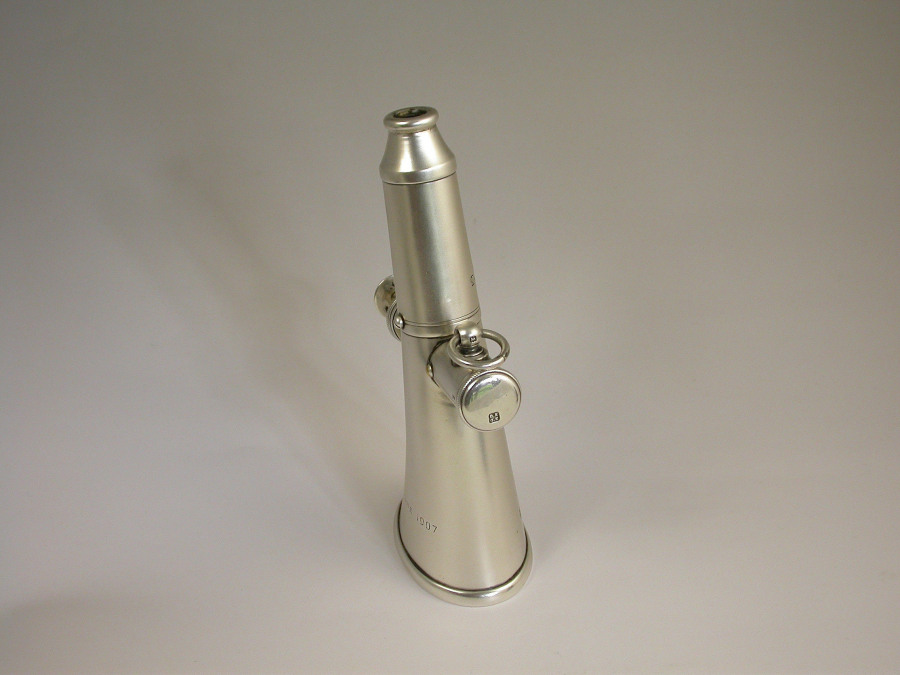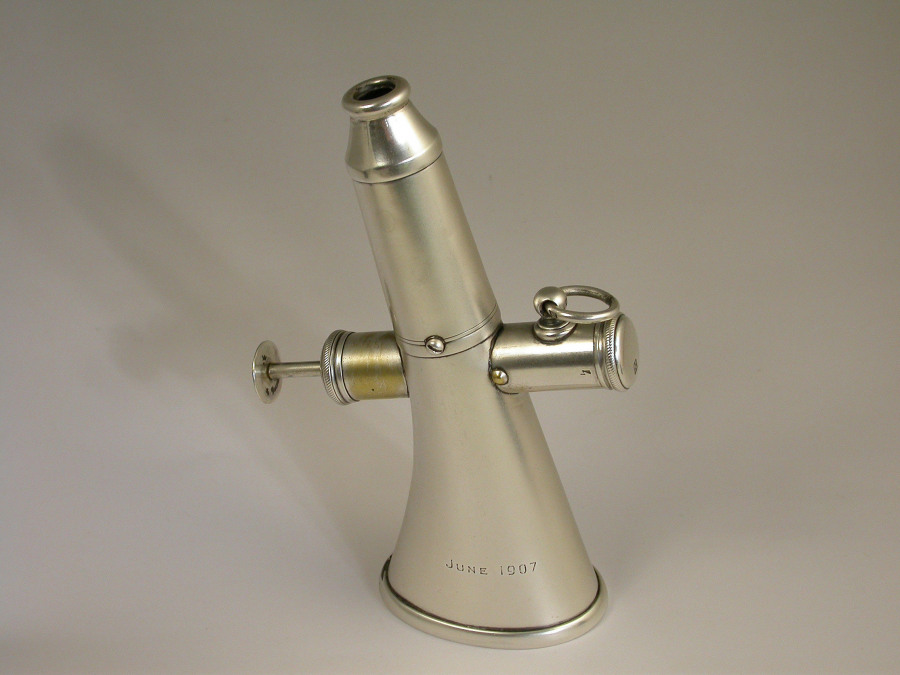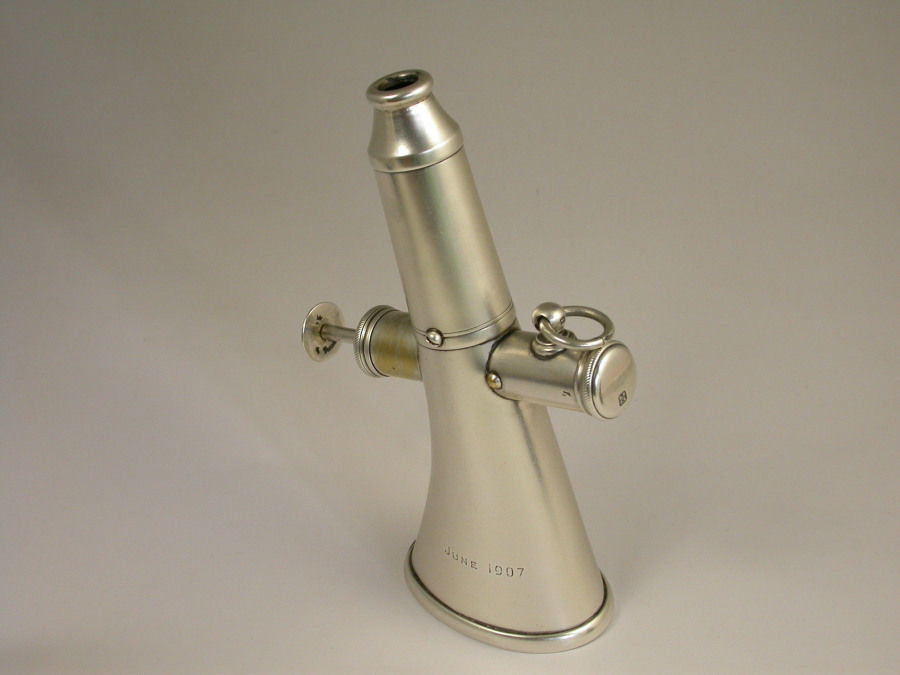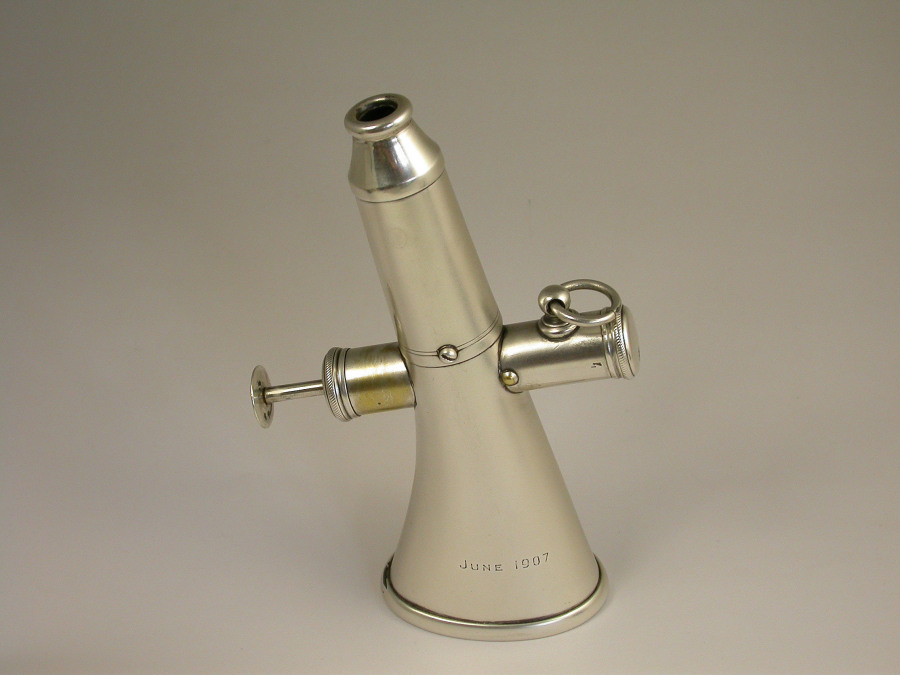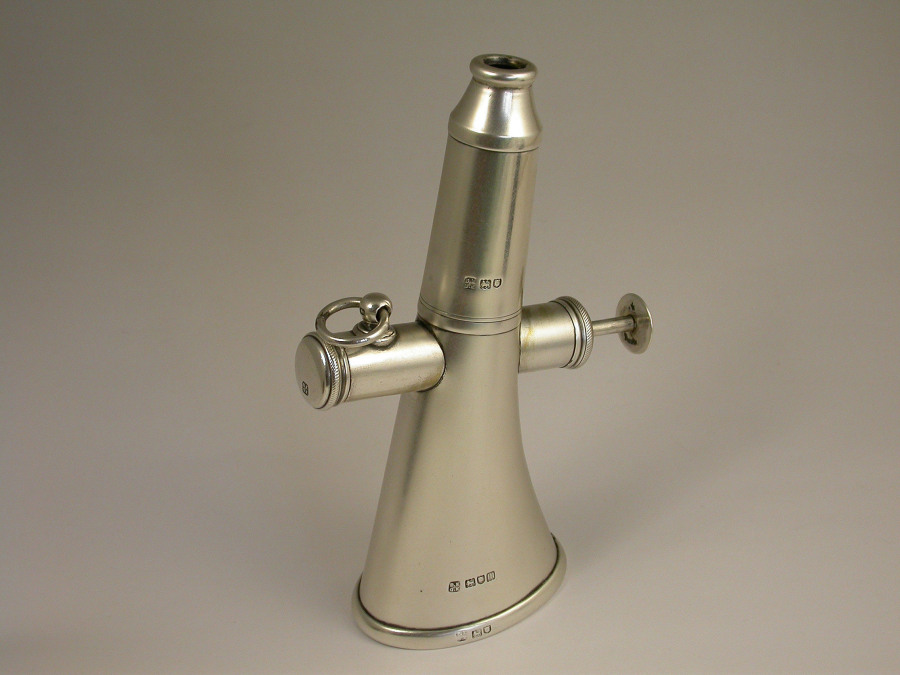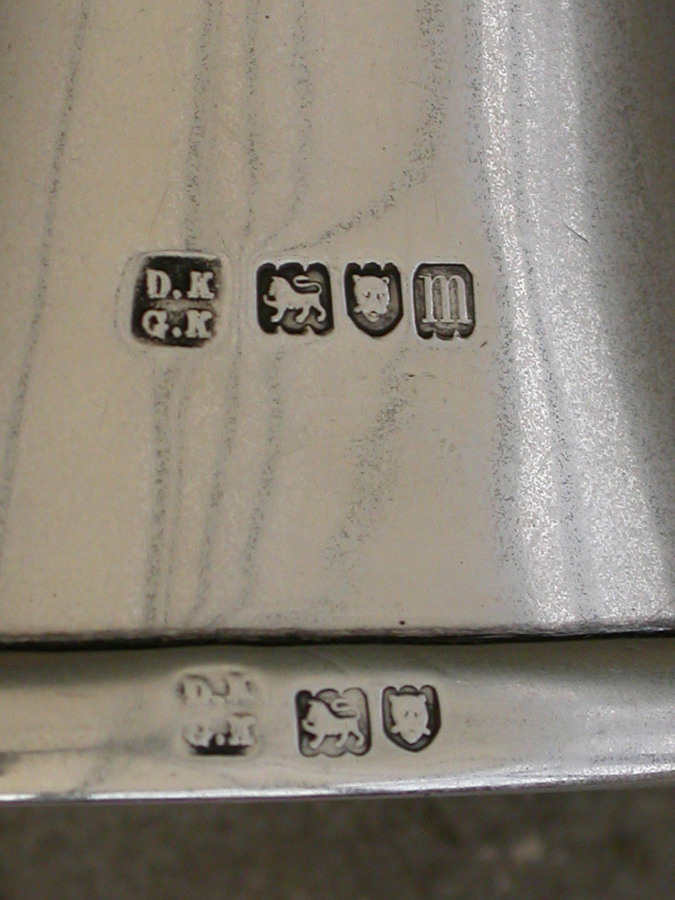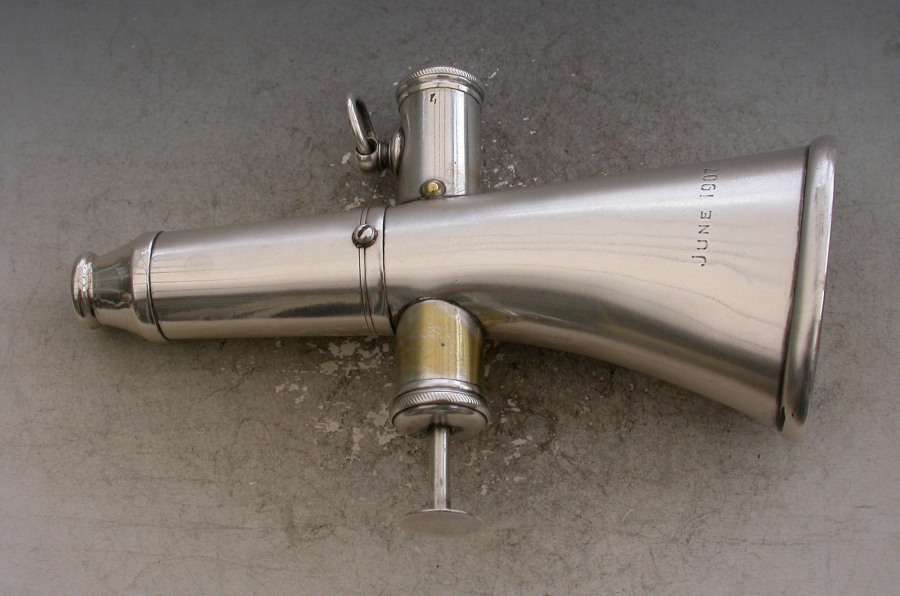 An extremely rare Edwardian sterling silver Game Keepers, Cyclists, Firemans, Maritime, Railway or Hunting ""SIGNAL HORN"".

The "Signal Horn" was originally made by KOHLER & SON, Musical Instrument makers of Covent Garden and subsequently Piccadilly in London. It is most often seen in brass or nikel silver. It appears to be a "multi-purpose item" with several possible uses. It has a mouthpiece similar to a whistle and the body is slightly curved as it opens out into a flattened oval bell shaped mouth, half way along the barrel is a vertical cylindrical chamber with finger stop piston plunger similar to that on a trumpet, a suspension ring is located on the lower portion of the chamber for attachment to a lanyard or similar. It produces two distinct different notes.

The body is engraved with the date- ""June 1907"".


By Daniel & George Keat, London, 1907
Sold - P.O.A.
Condition
In good condition with with no damage or repair and in full working order
Weight
154.00 Grams (4.95 troy ounces)
Literature
Swaine & Adeney had been using the very successful firm of Henry Keat & Sons (Daniel & George Keat), Silversmiths and Musical Instrument Makers to supply them with Hunting & Coaching Horns for several years prior to the demise of Kohler & Son, and it seems more than a coincidence that this particular sterling silver "Signal Horn" was made and dated by them in June 1907, just 4 months after Swaine & Adeney had acquired Kohler & Son and just 6 months before the death of John Buxton Kohler. It appears to be quite unusual in solid sterling silver.