Edwardian Silver Kilkenny Black Marble Bookmark
Joseph Cook & Son Birmingham 1905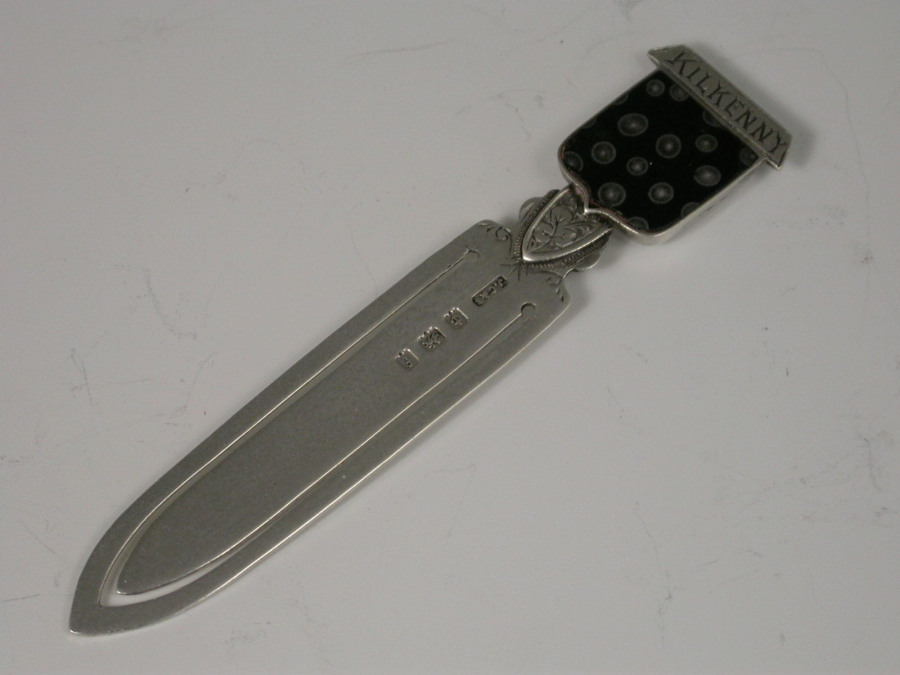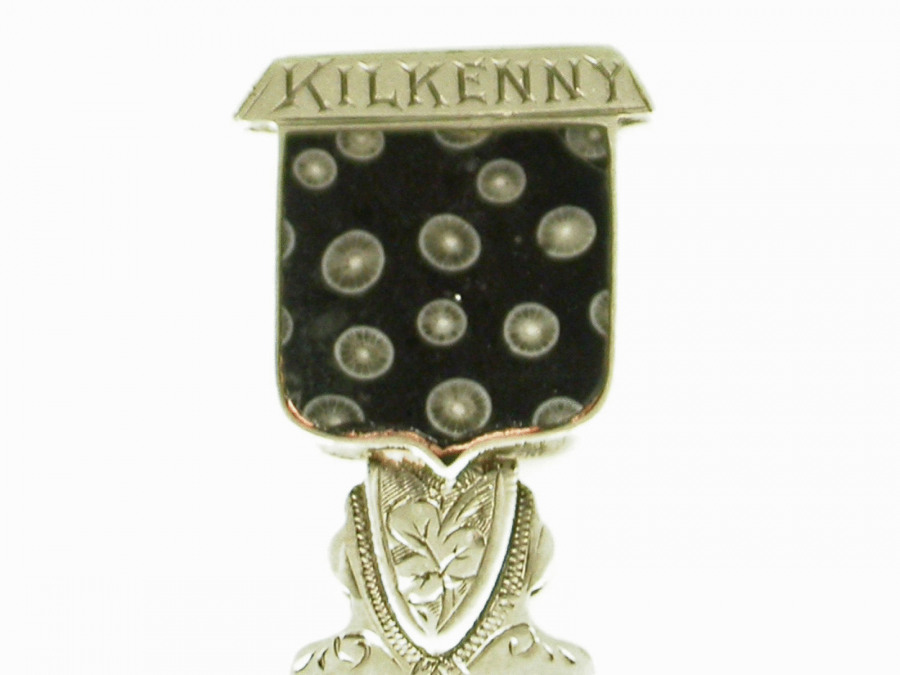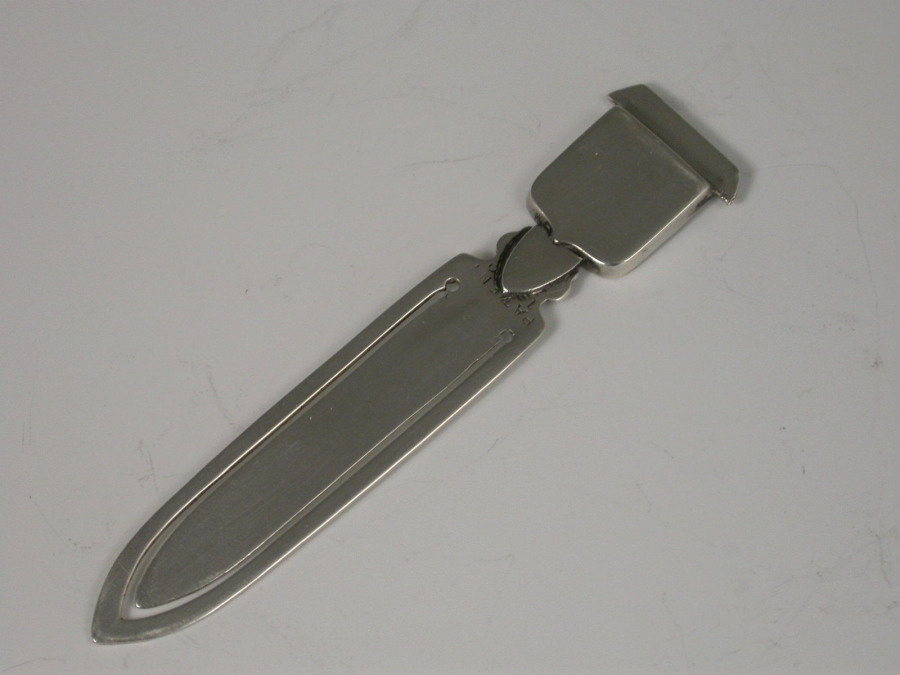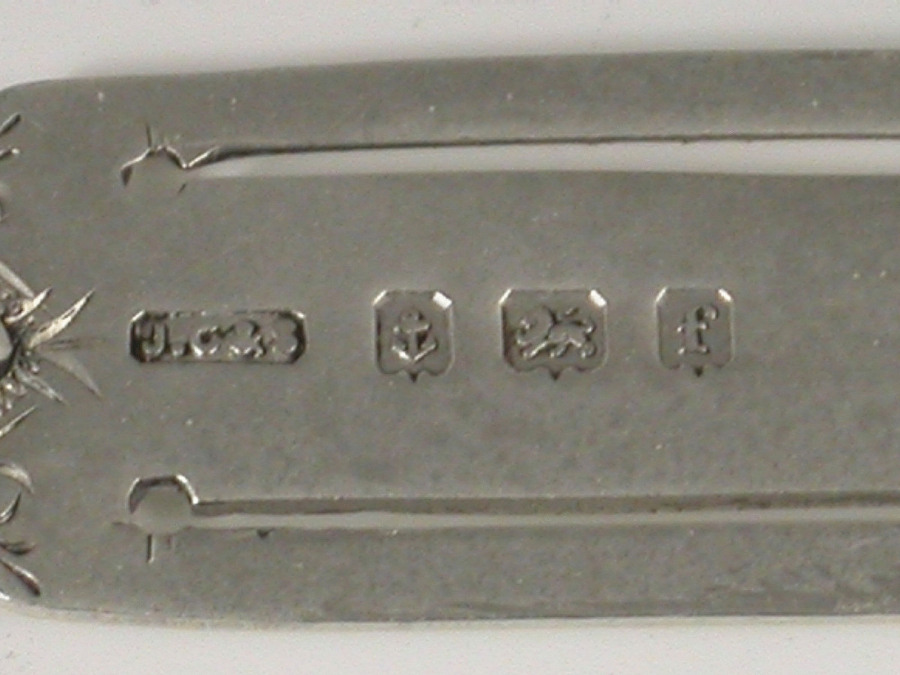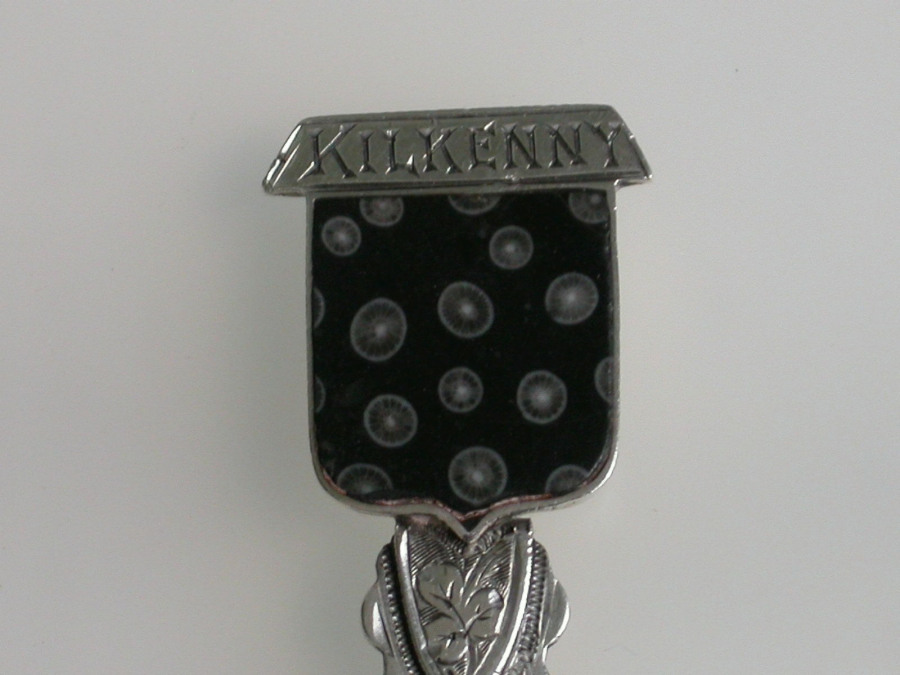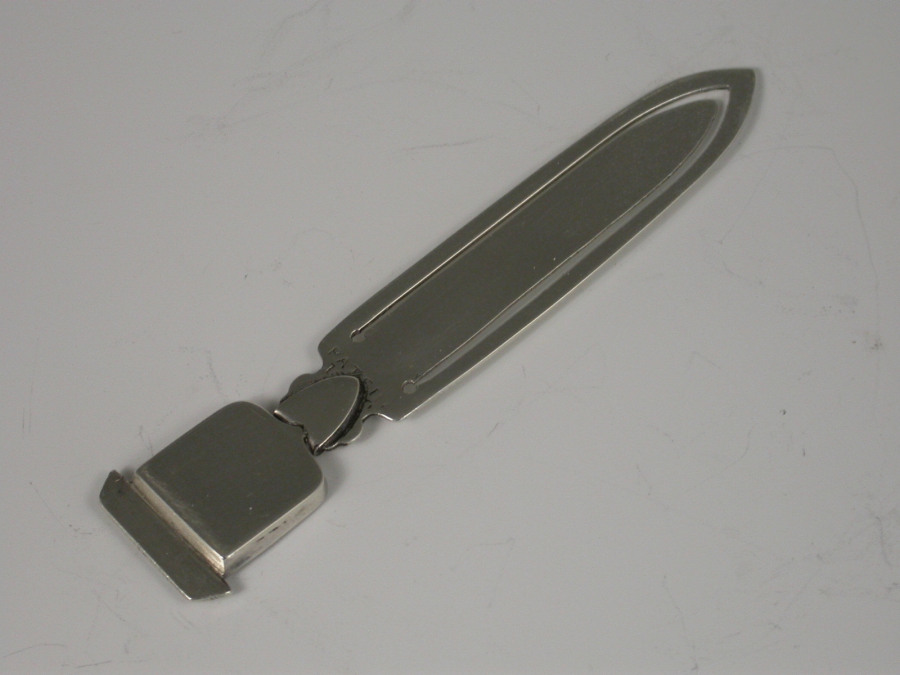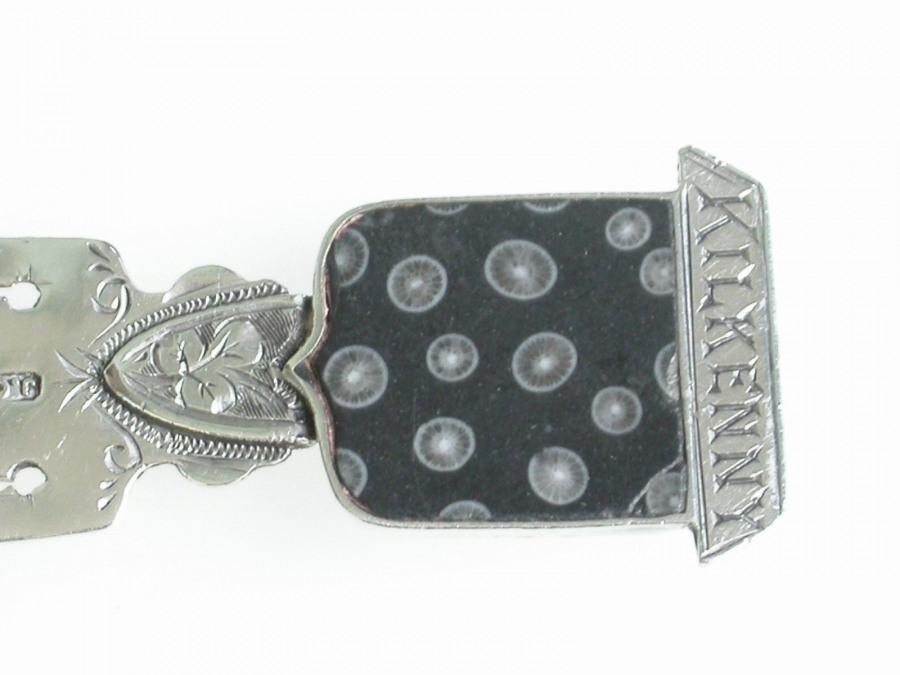 A good Edwardian silver Bookmark with shield shaped terminal inset with a piece of Kilkenny black marble below a name plate engraved Kilkenny.

By Joseph Cook & Son, Birmingham, 1905.

Black Kilkenny marble is a finely grained carboniferous limestone (Lower Carboniferous, Butlersgrove Formation) that can show fossils.

The City of Kilkenny is often referred to as ""The Marble City"". The foothpaths of the city streets were paved with limestone flagstones, which, when wet, glistened. On dark, wet, winter evenings the street lights reflected from the foothpath which were highly polished with wear. Bob A very dark grey Limestone was quarried just outside Kilkenny City at a place known as ""The Black Quarry"", due to the colour of the final product. Large rough-hewn blocks were transported on horse-drawn drays to the River Nore a short distance away, then onto small river floats or barges and brought about 3 kilometers down-river to Milmount where it was worked. A weir on the river provided water to drive reciprocating, cross-cut type, saws to cut the larger blocks into the finished shapes required for the market. The saws were actually steel bands, about four meters long. Sand was used as an abrasive cutting agent.

The Black Quarry is known to have been in use since the 17th century. The quarry was filled-in in the 1970s, but a cliff face still remains exposed and can be seen from the Bennettsbridge road. Water levels were kept low by two steel 30 cm. dia reciprocating pumps, probably driven by steam. A lime kiln was located close by which produced lime from the stone chips and off-cuts. Coal, probably from Castlecomer, twelve kilometers north of Kilkenny, layered with stone and set to smoulder, produced white chunks of lime, which, when powdered was used as an agricultural fertilizer.
Sold - £220.00
Condition
In good condition with no damage or repair.
Weight
6.50 Grams (0.21 troy ounces)