Edwardian Silver ""Pop-Up"" Playing Cards Box
Henry Clifford Davies, Birmingham 1901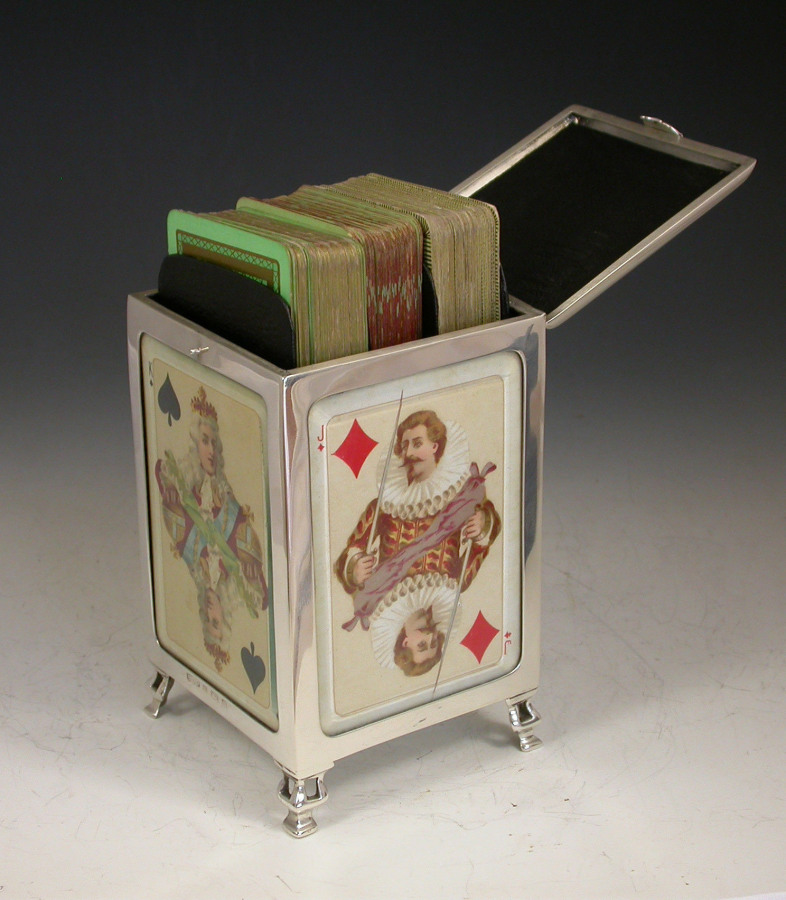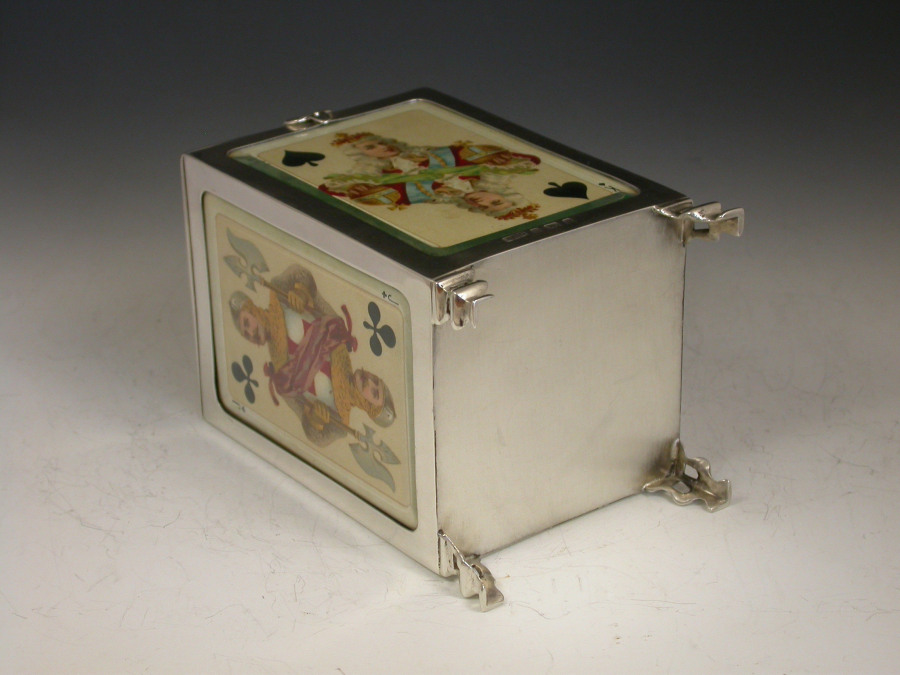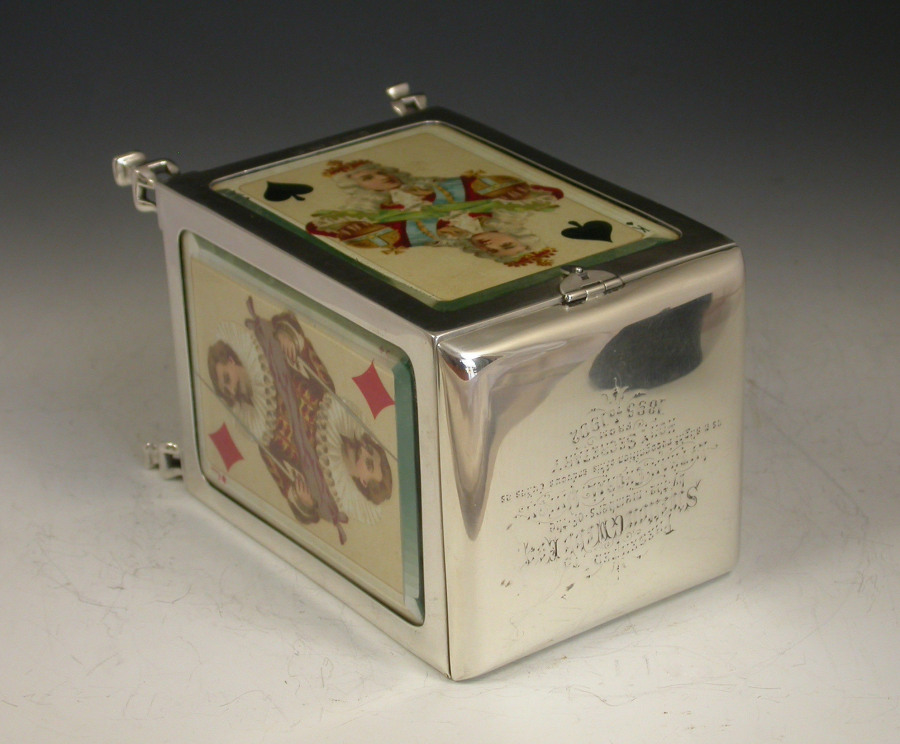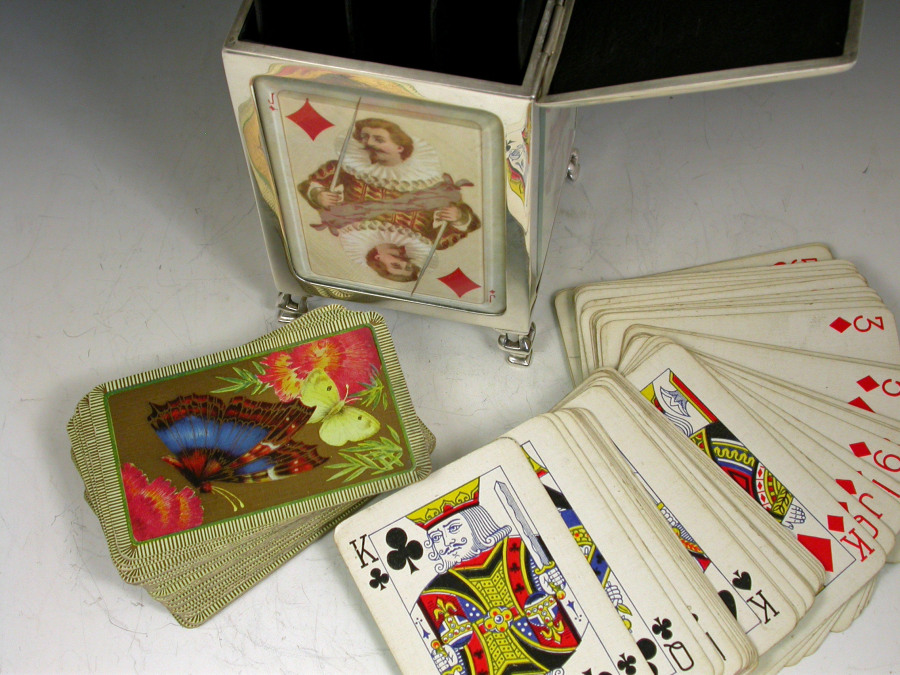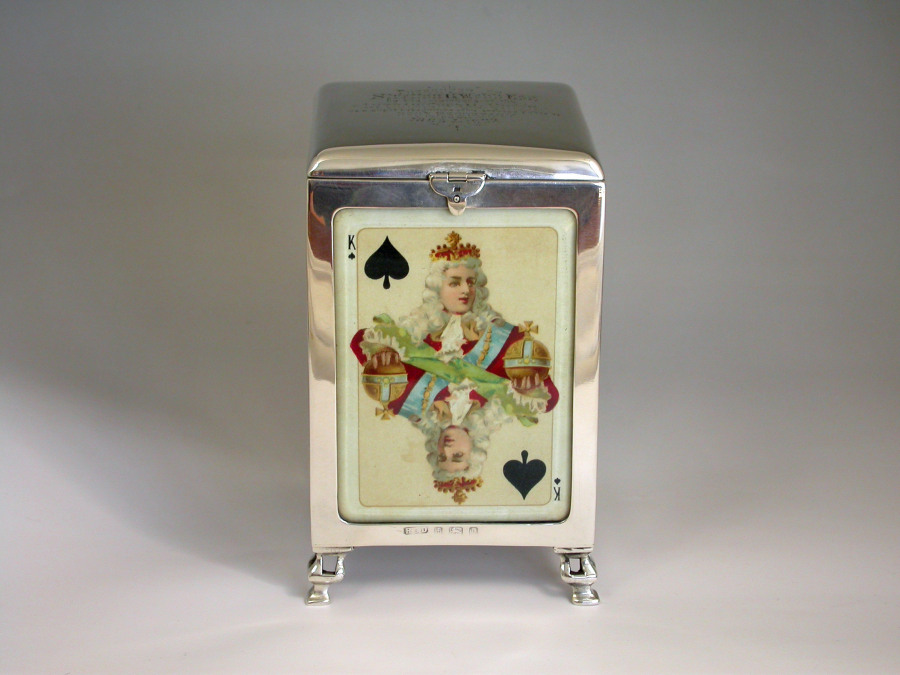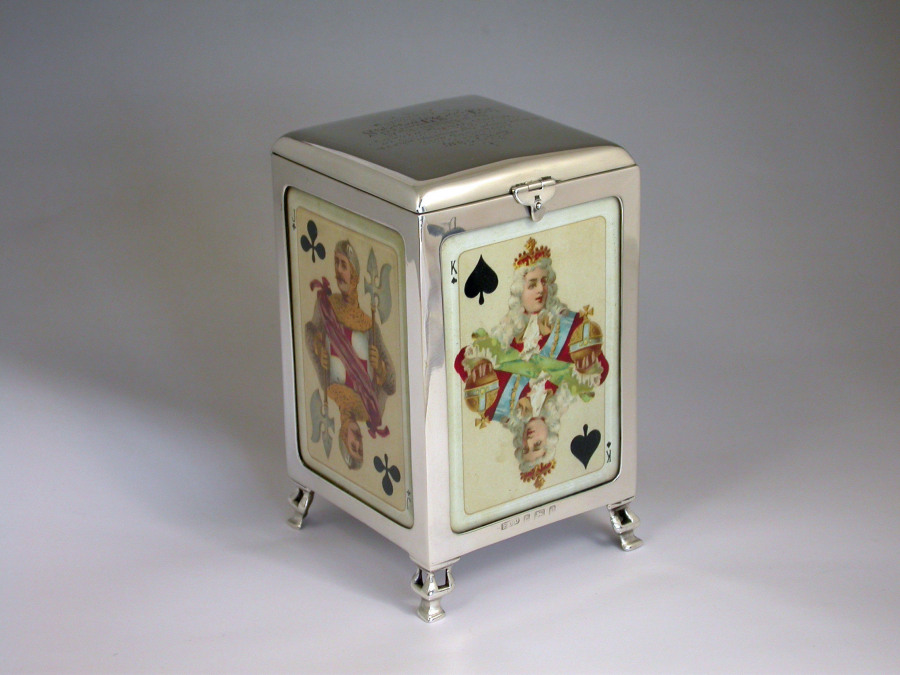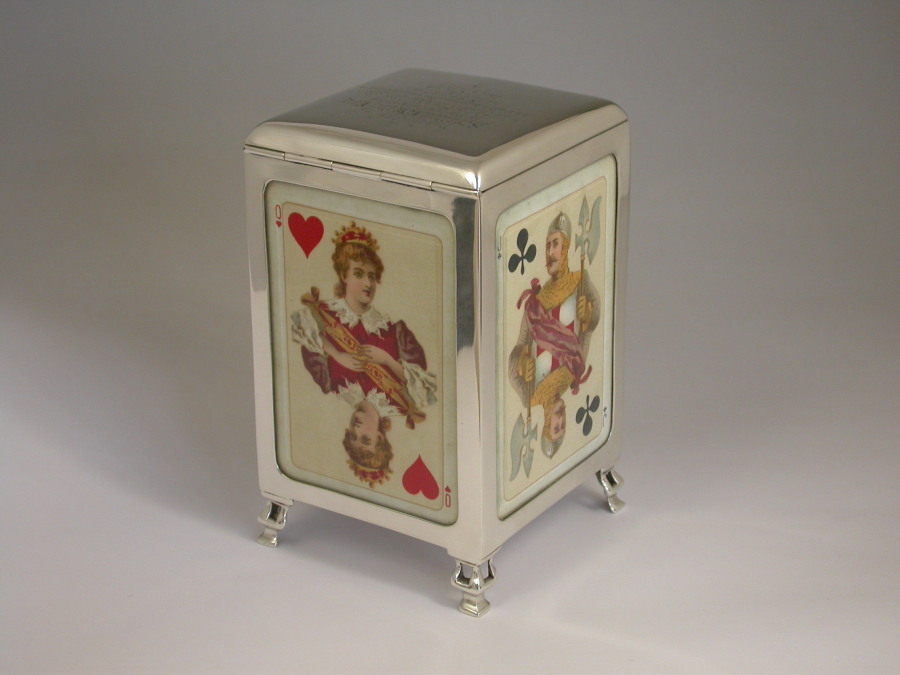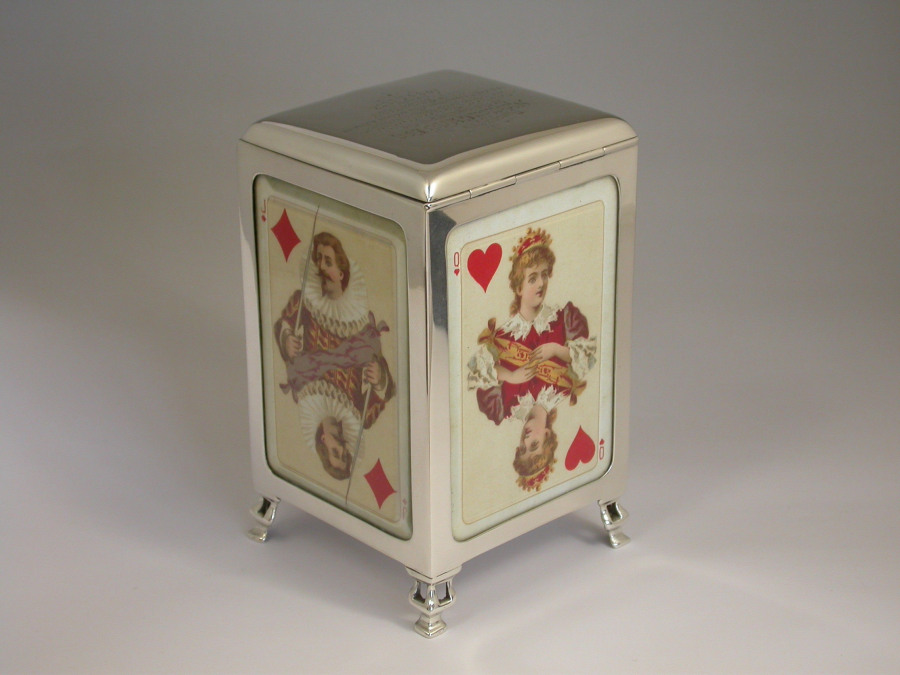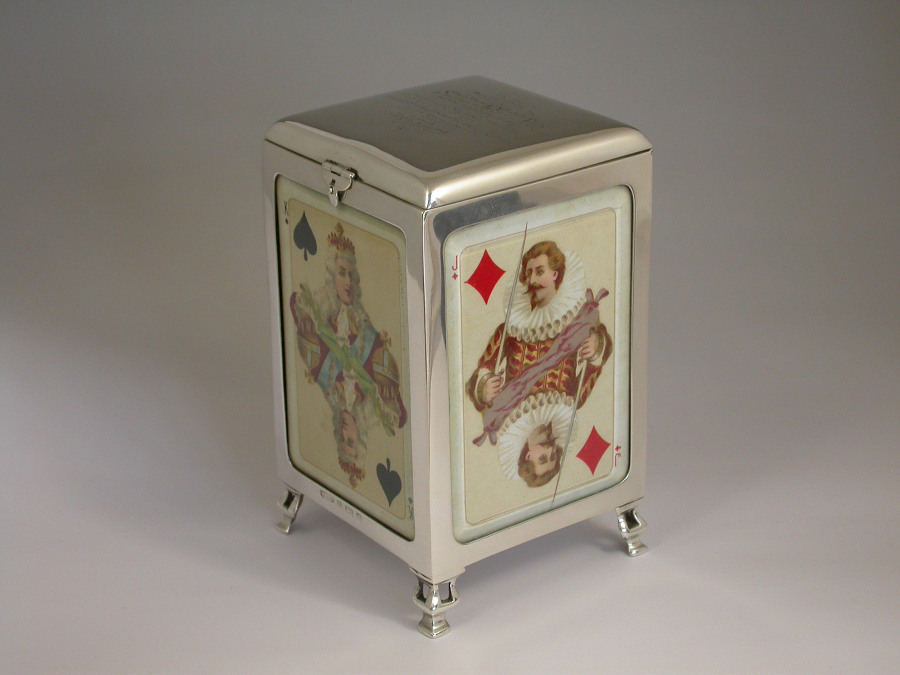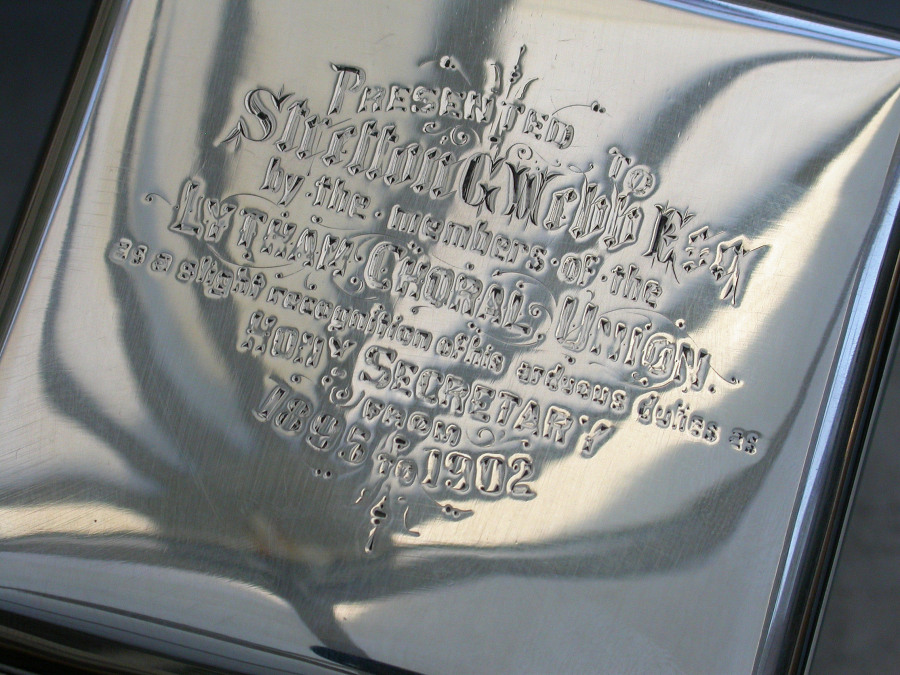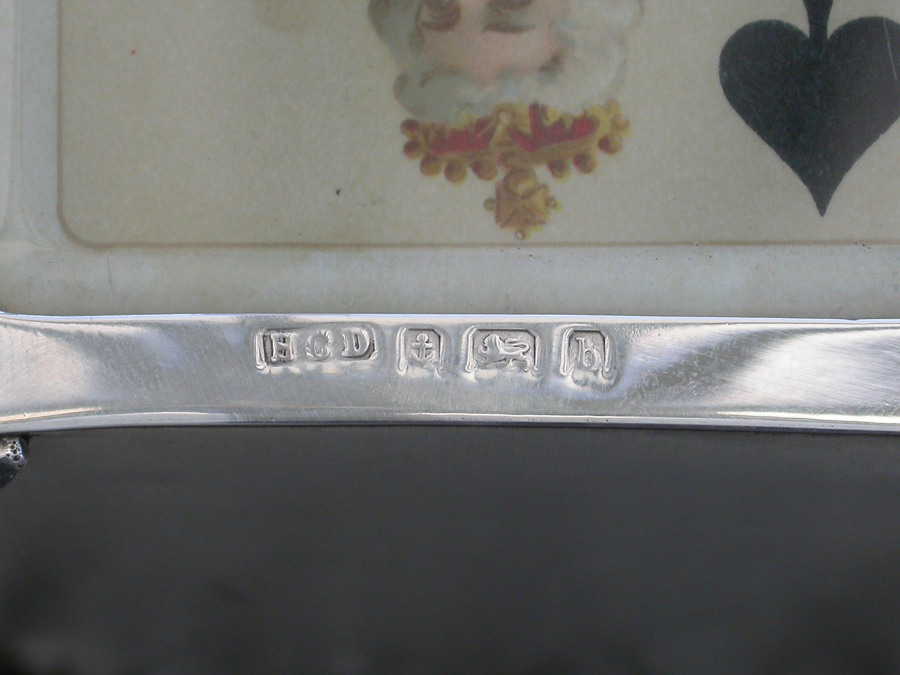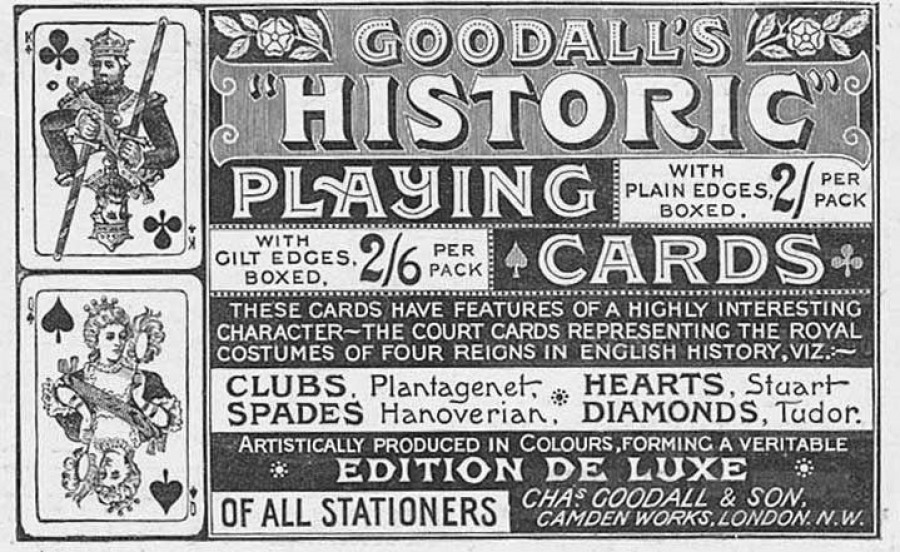 A good quality Edwardian silver three-pack ""Pop-Up"" Playing Cards Box of rectangular form with hinged domed top and standing on four pierced spade feet, four beveled glazed panels covering contemporary playing cards of the period. The internal leather covered sprung pop-up mechanism presents the three packs for use when the lid is opened.

By Henry Clifford Davis, Birmingham 1901

The contemporary presentation inscription engraved on the lid reads as follows:-
"Presented to Stretton G Webb Esq by the members of the Lytham Choral Union as a slight recognition of his arduous duties as Hony Secretary from 1895-1902"".
Sold - £2,250.00
Condition
In fine sympathetically restored condition and in full working order.
Literature
The Court Cards come from a pack made by Charles Goodall in the late 19th century known as ""Goodall's Historic"". They depict Royal costumes from four reigns in English history, viz:-
Clubs - Plantagenet
Diamonds - Tudor
Hearts - Stuart
Spades - Hanoverian