Extraordinary Large Set 3 George V Silver Menu Holders 'Rock of Gibraltar'
COOPER BROTHERS AND SONS, Sheffield 1925 - 1929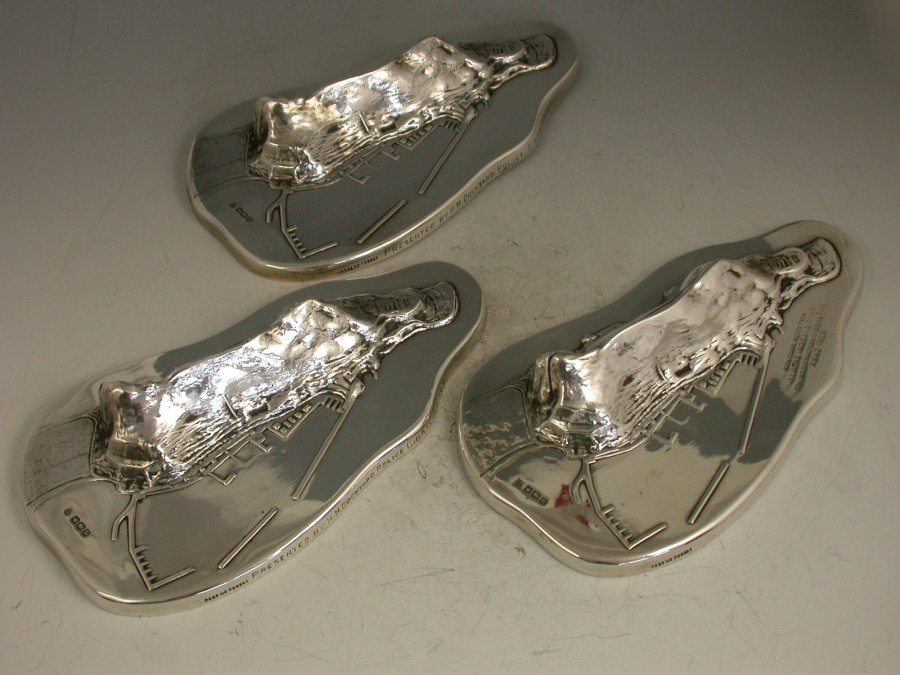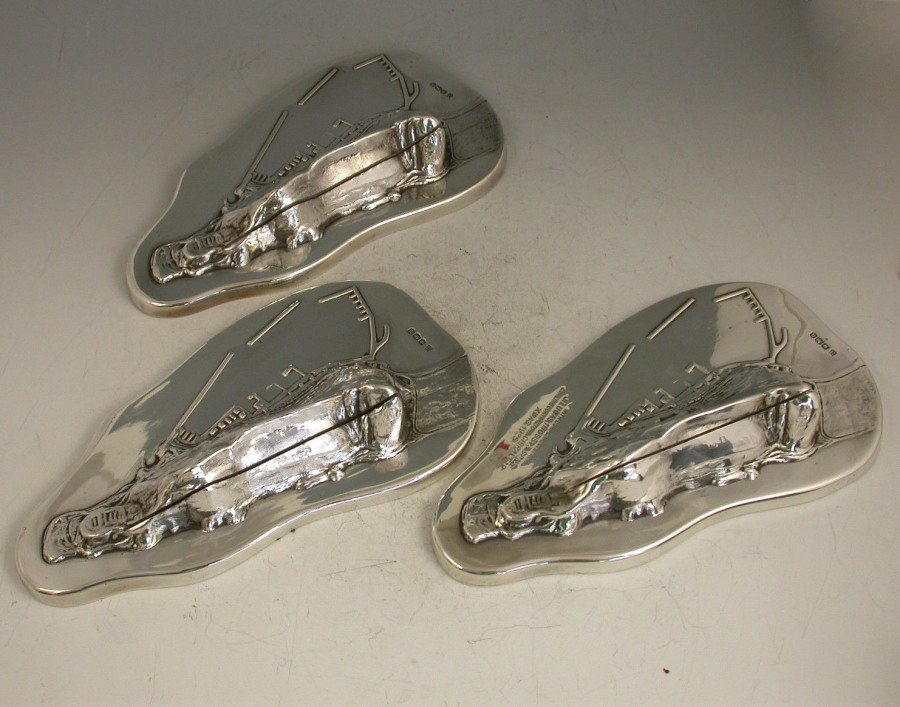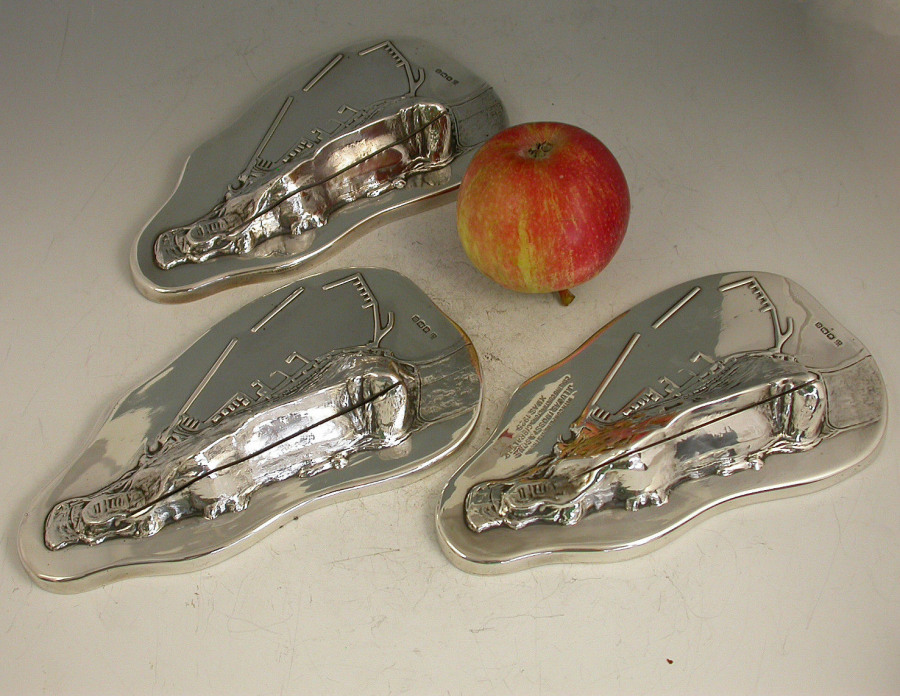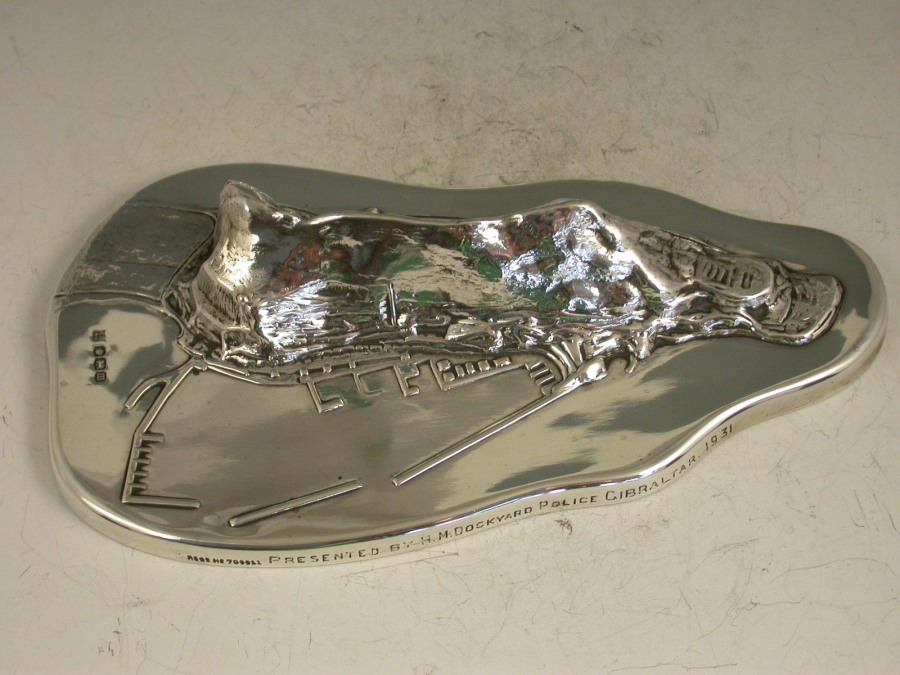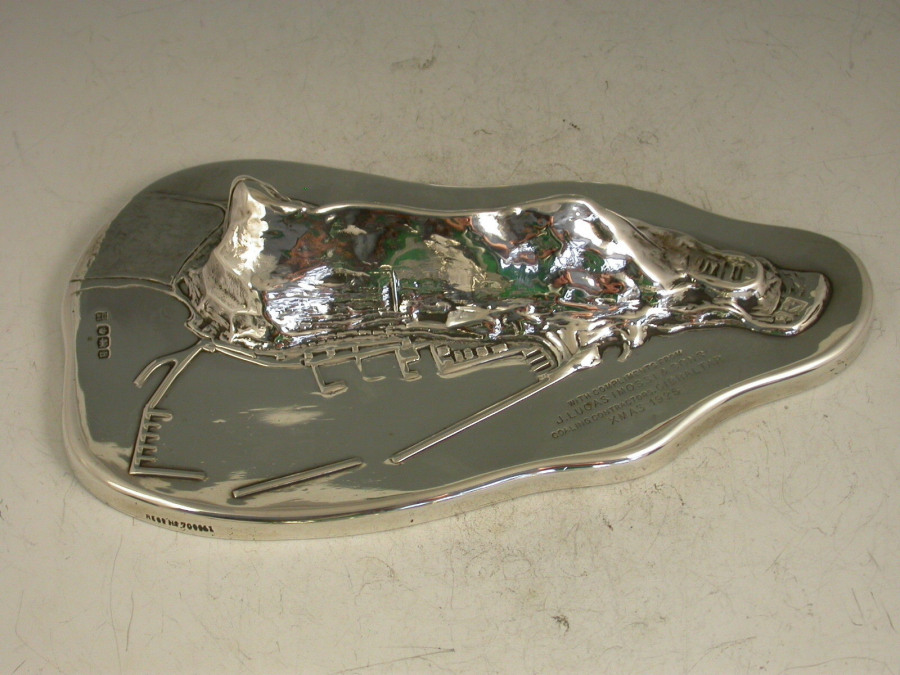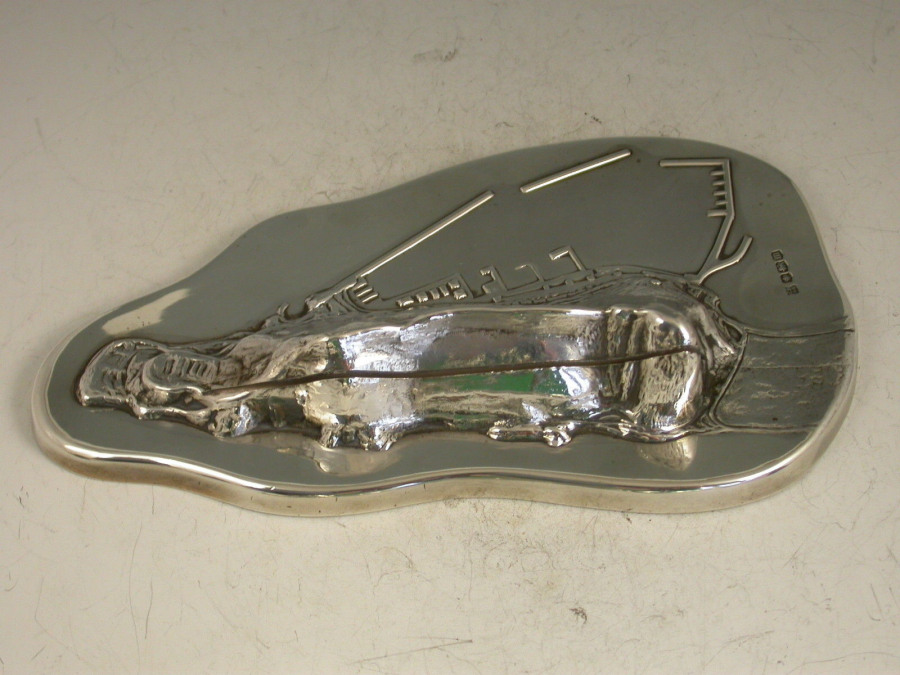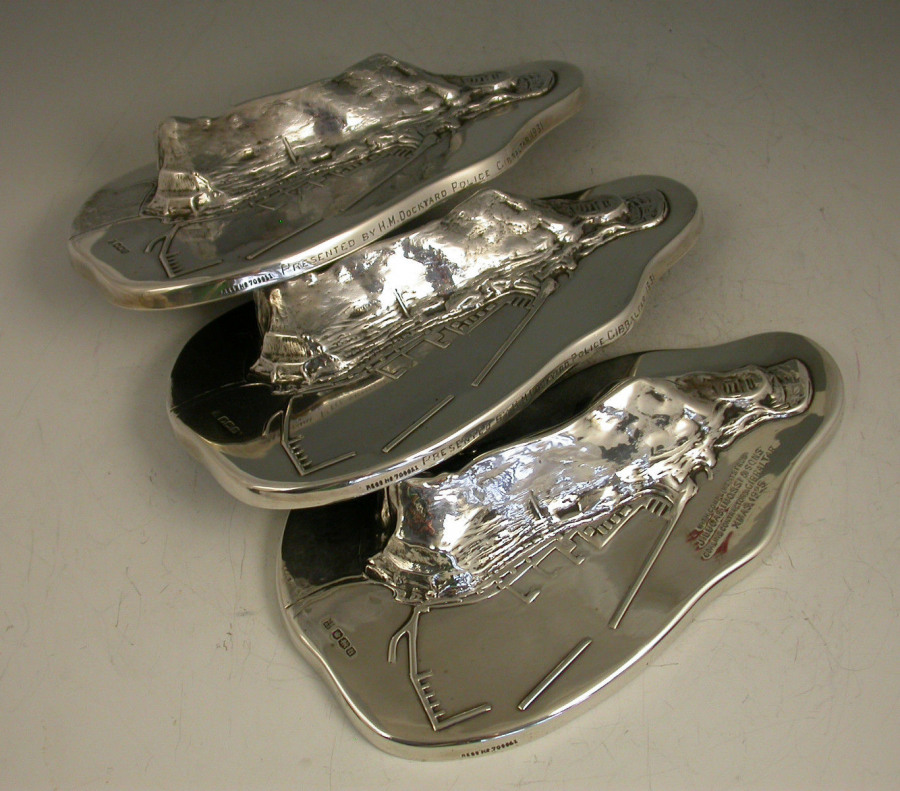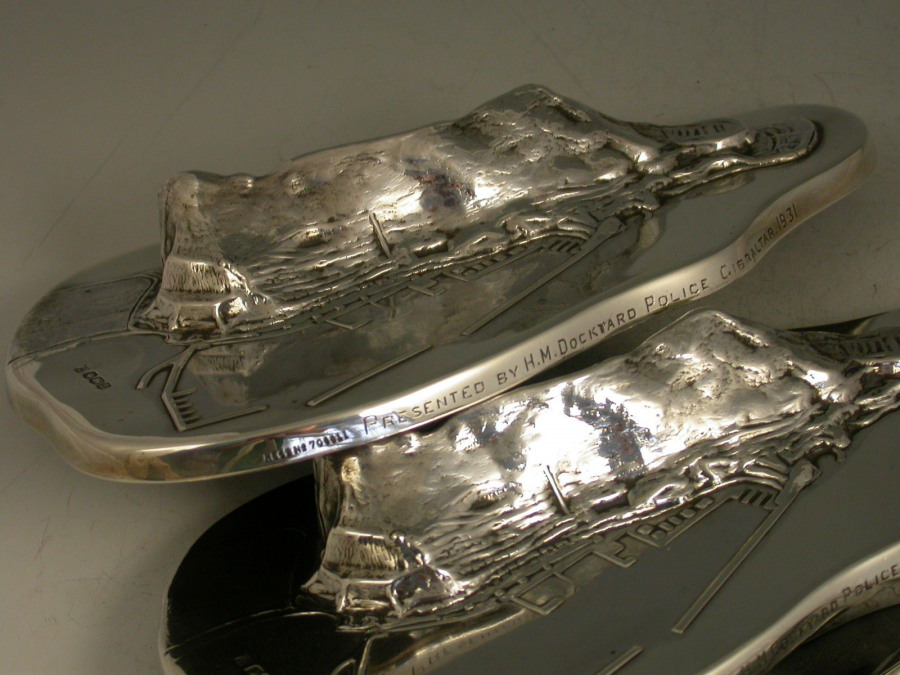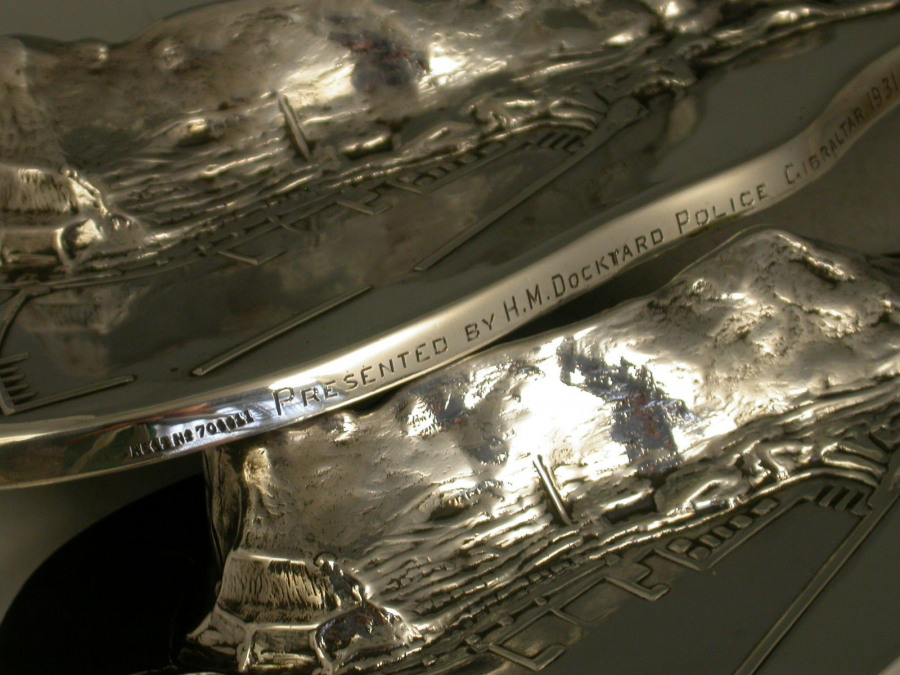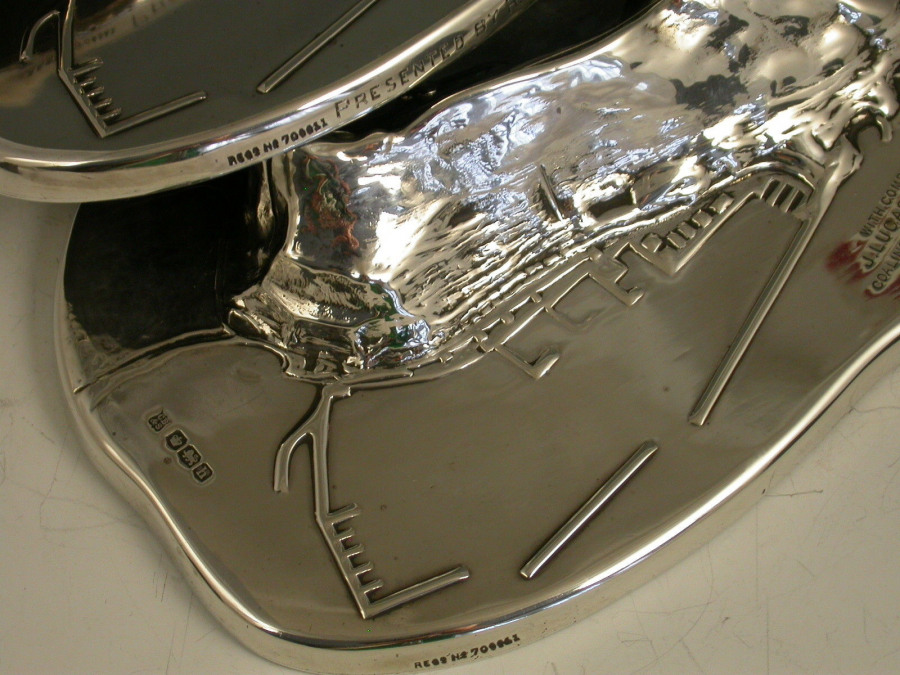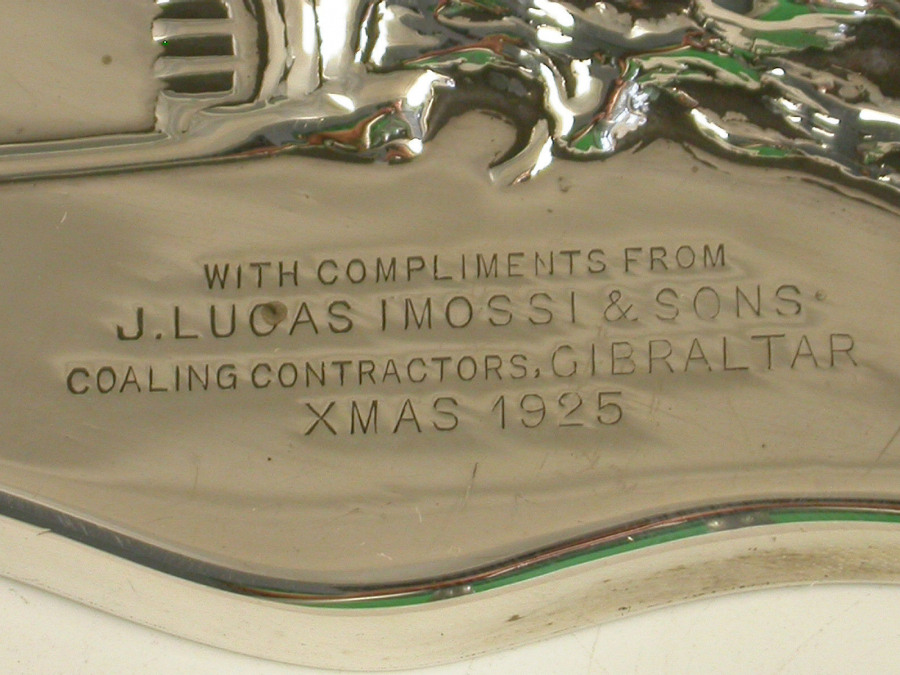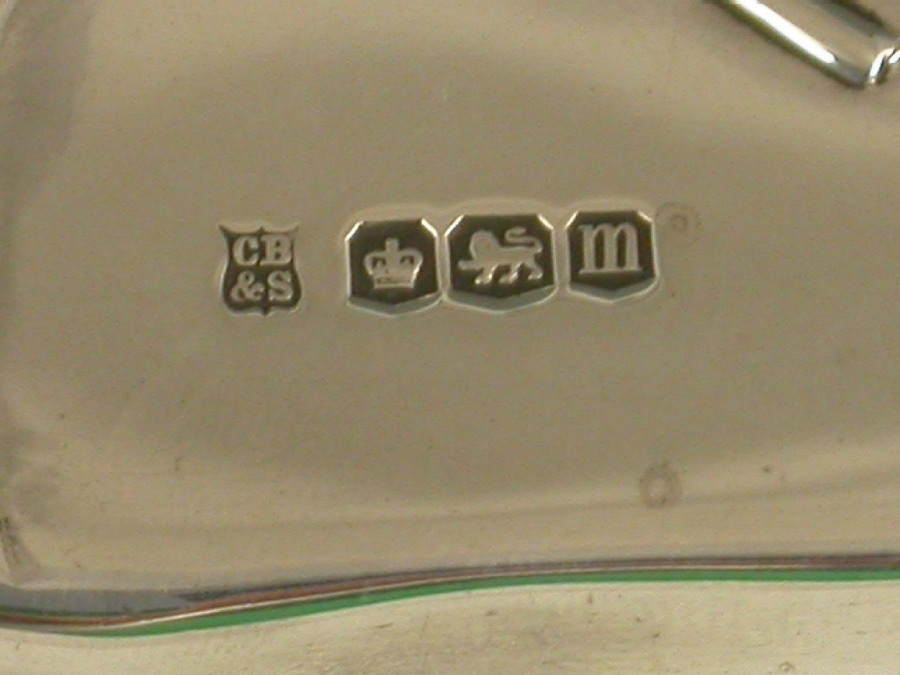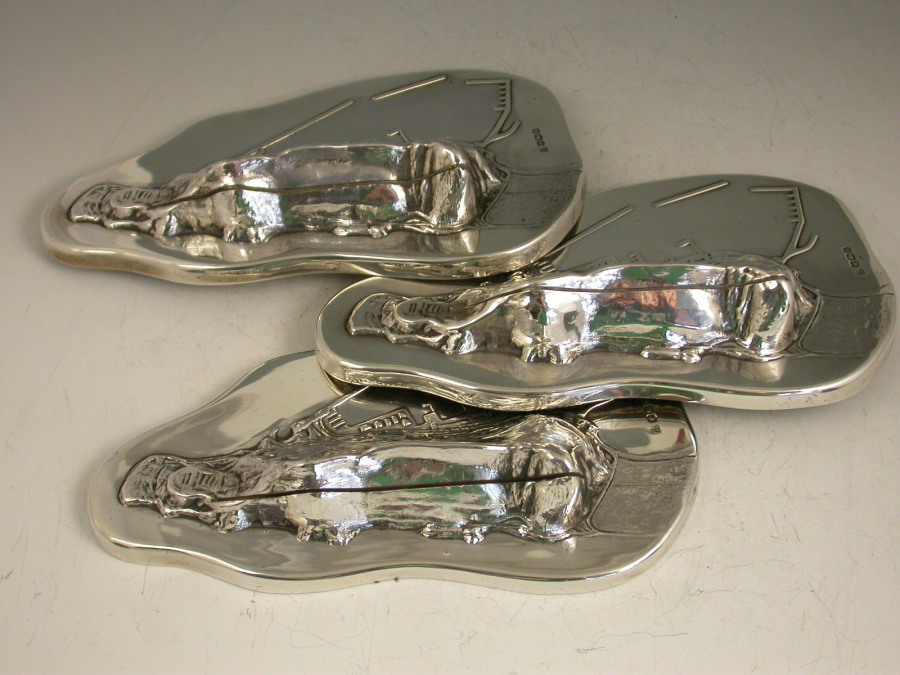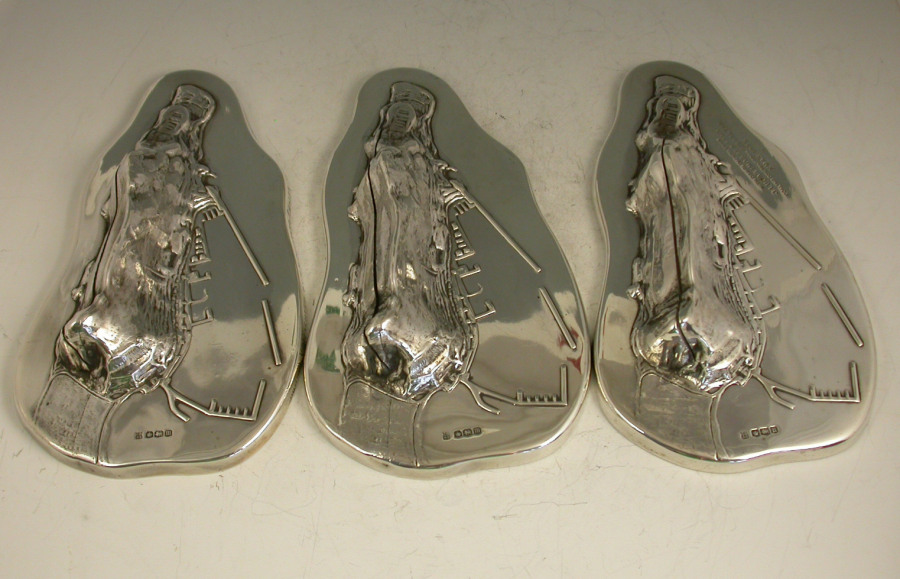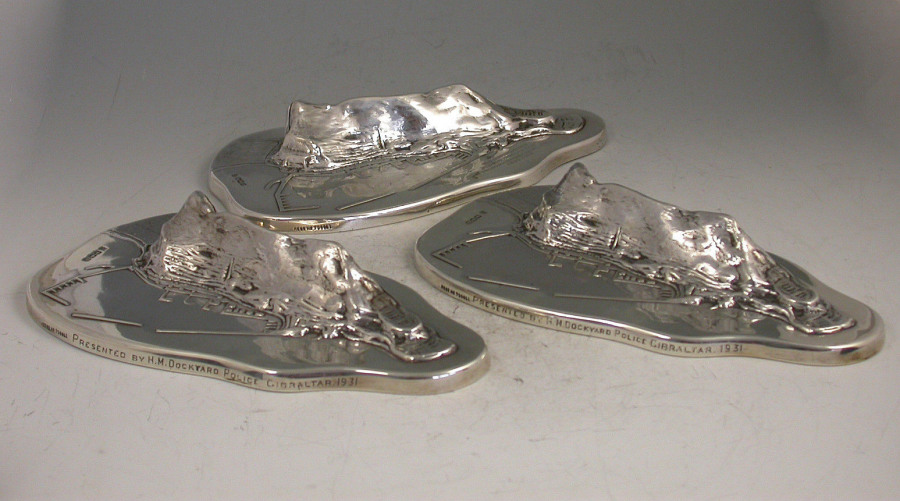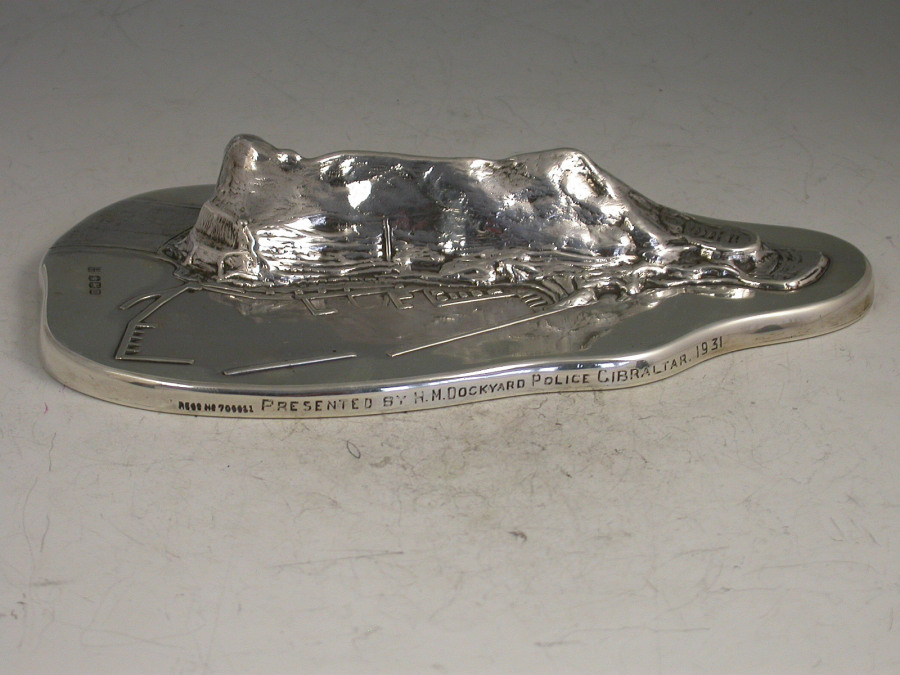 An extraordinary and large set of three George V silver Menu Holders with shipping company interest, each of shaped oval form and modelled as the Rock of Gibraltar, including the harbour, two engraved with presentation inscriptions ""Presented by H.M. Dockyard Police Gibraltar 1931"" and one ""With compliments from J. Lucas Imossi & Sons, Coaling Contractors, Gibraltar Xmas 1925"".

By Cooper Brothers & Sons Ltd, Sheffield, 1925 - 1929

J. Lucas Imossi & Sons
A Gibraltarian merchant and son of a prominent architect and surveyor, James Lucas Imossi began his ship agency business in the late eighteen nineties. The company became coal merchants around 1900 supplying bunkers to vessels, gradually growing during the following decades, and by the mid-twenties J. Lucas Imossi and Sons was the port agent for numerous well known French, Greek, Italian and British shipping companies.
Sold - £1,200.00
Condition
In good condition with no damage or repair