Garniture 3 Victorian Cast Silver Punch & Judy Tent Pepper Pots
Henry William Dee, London 1879 - 1882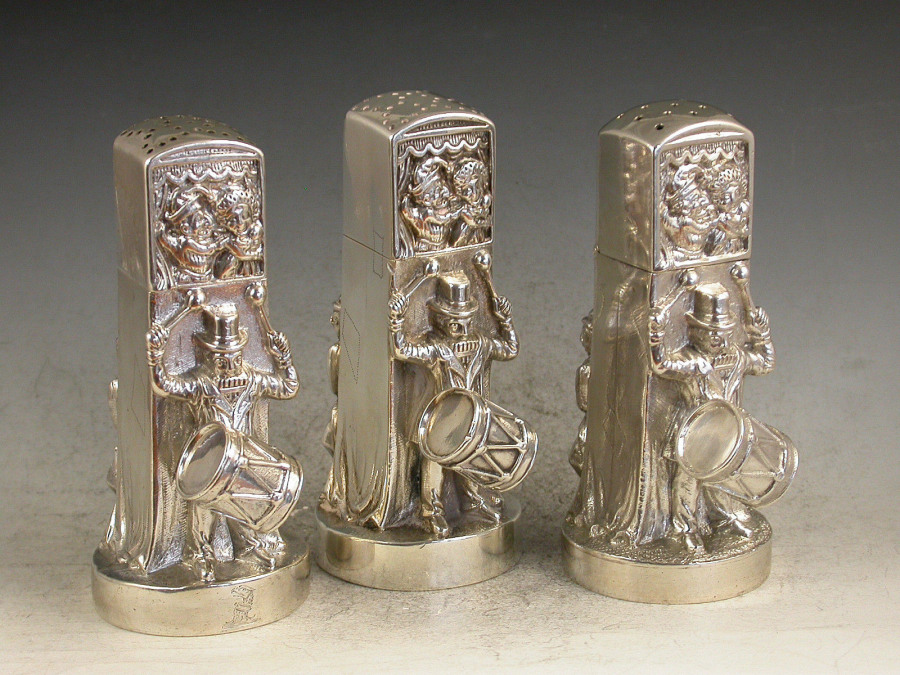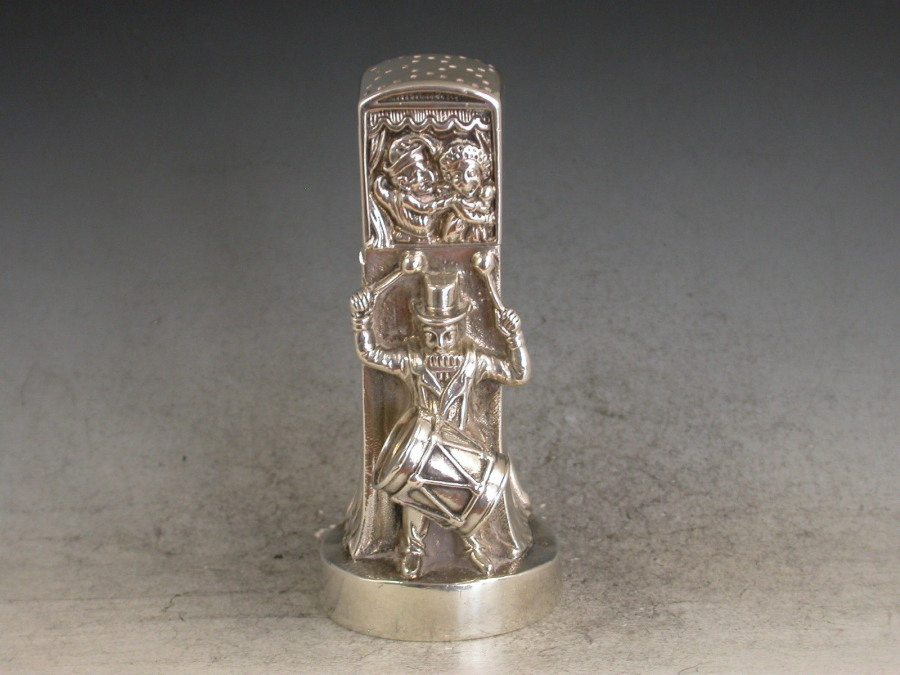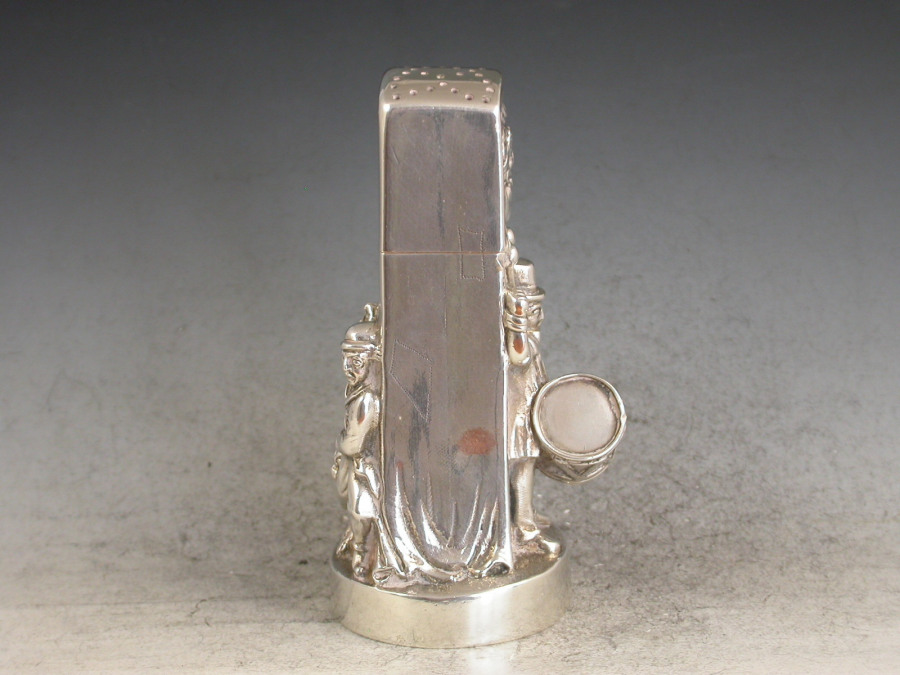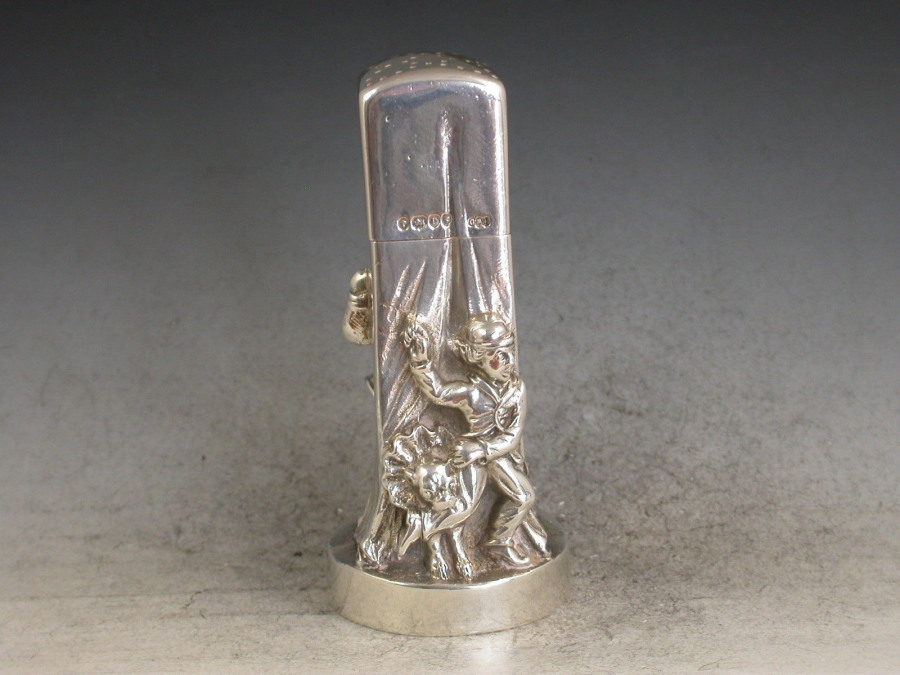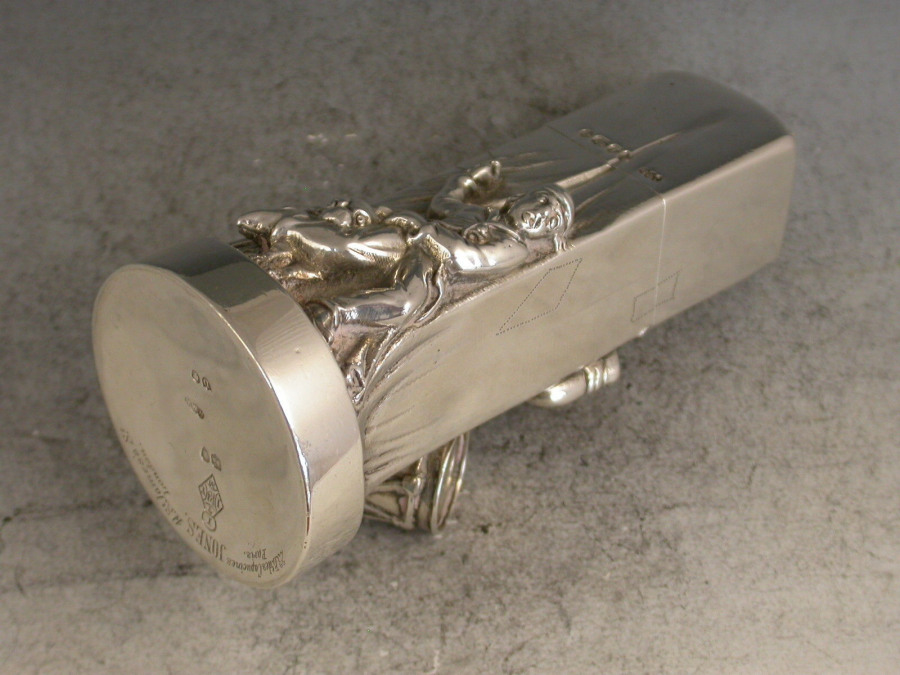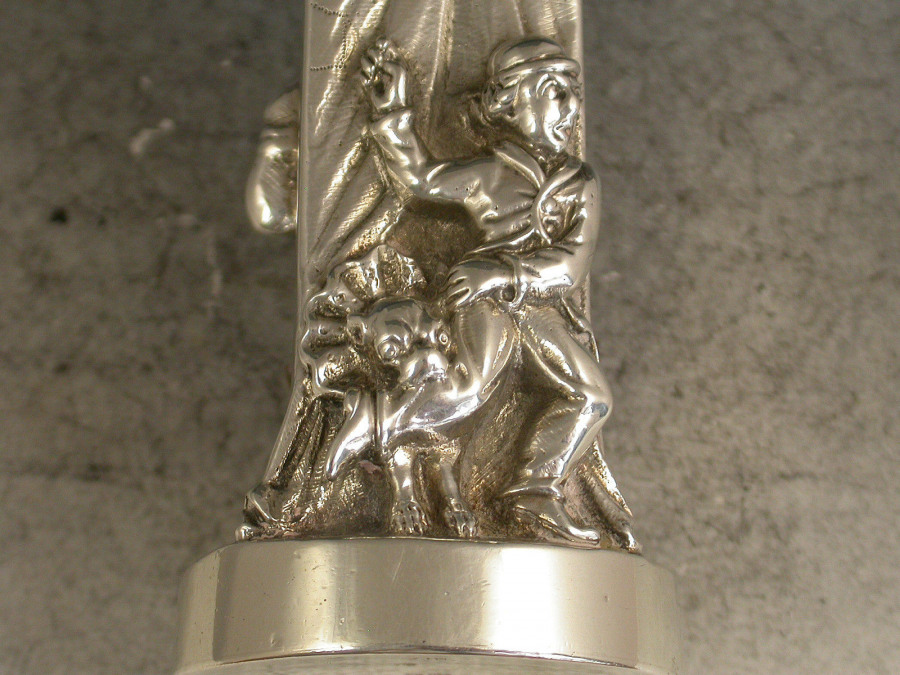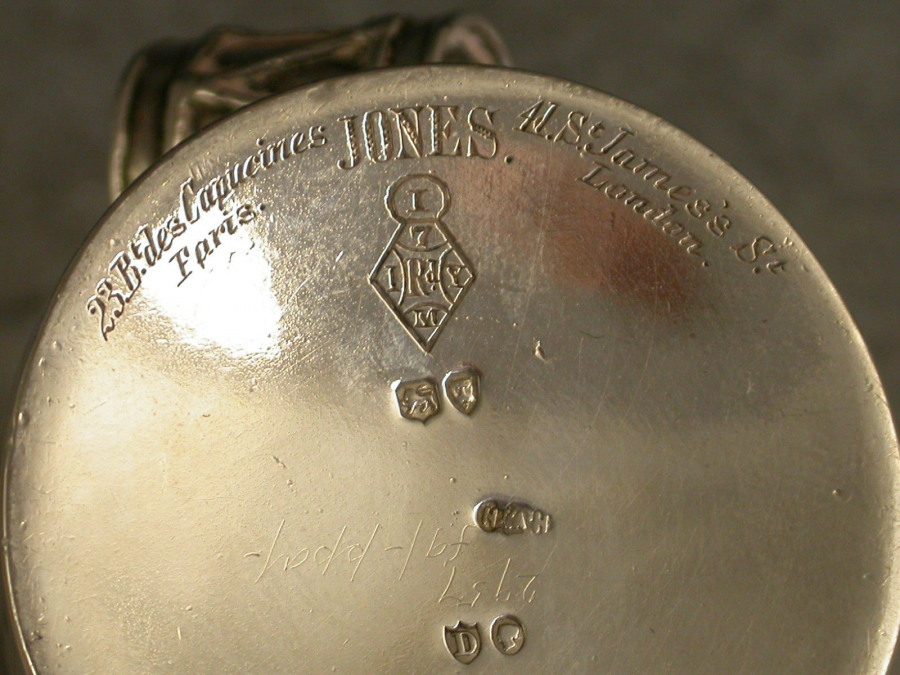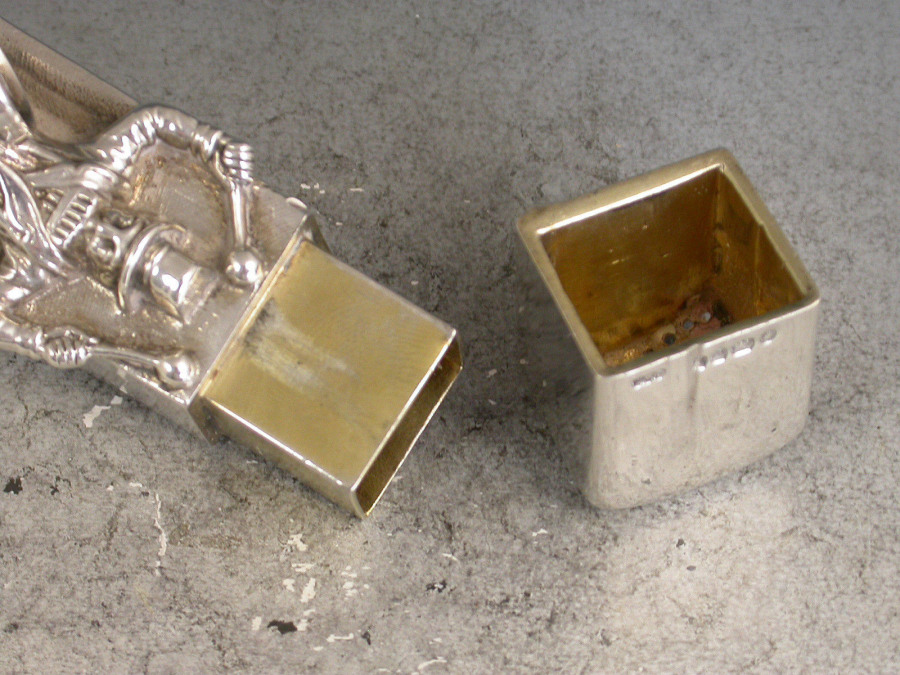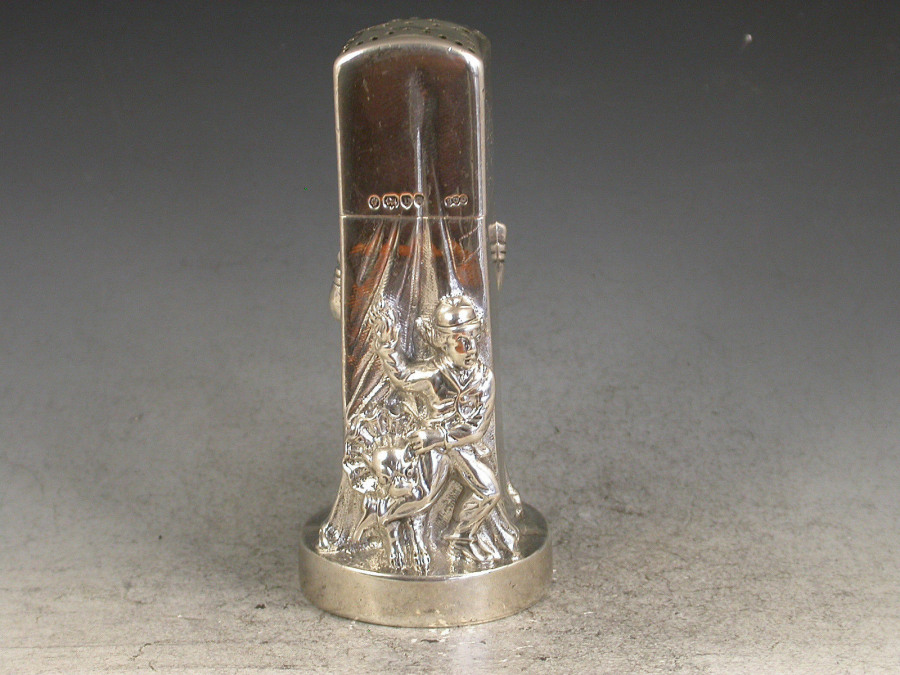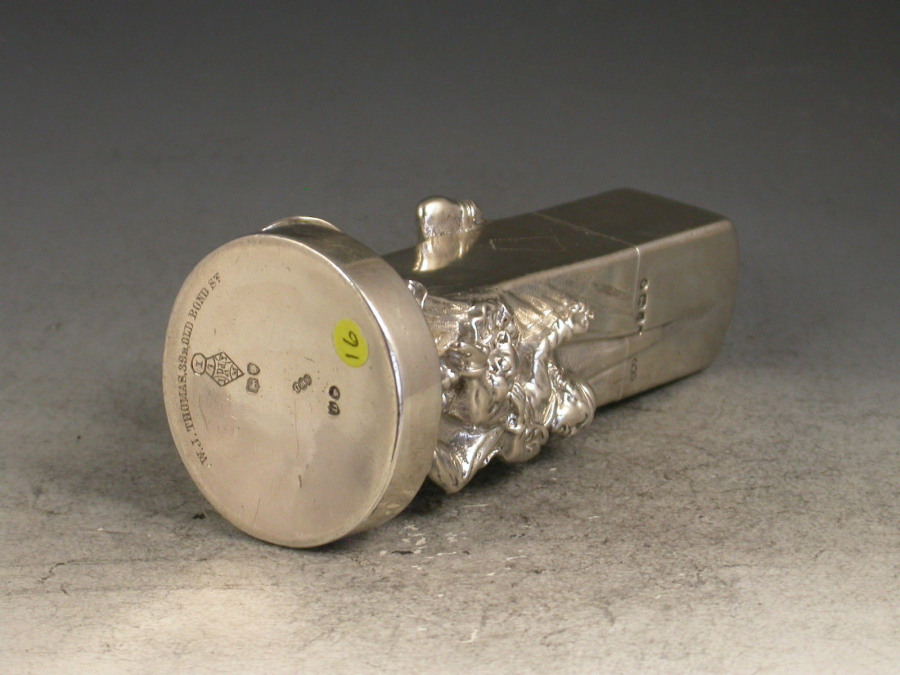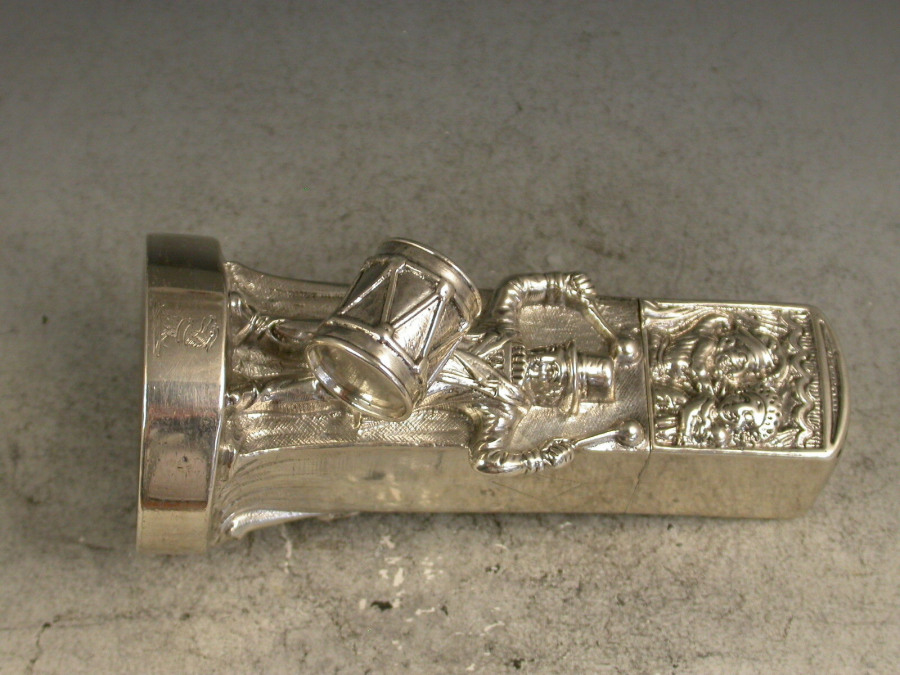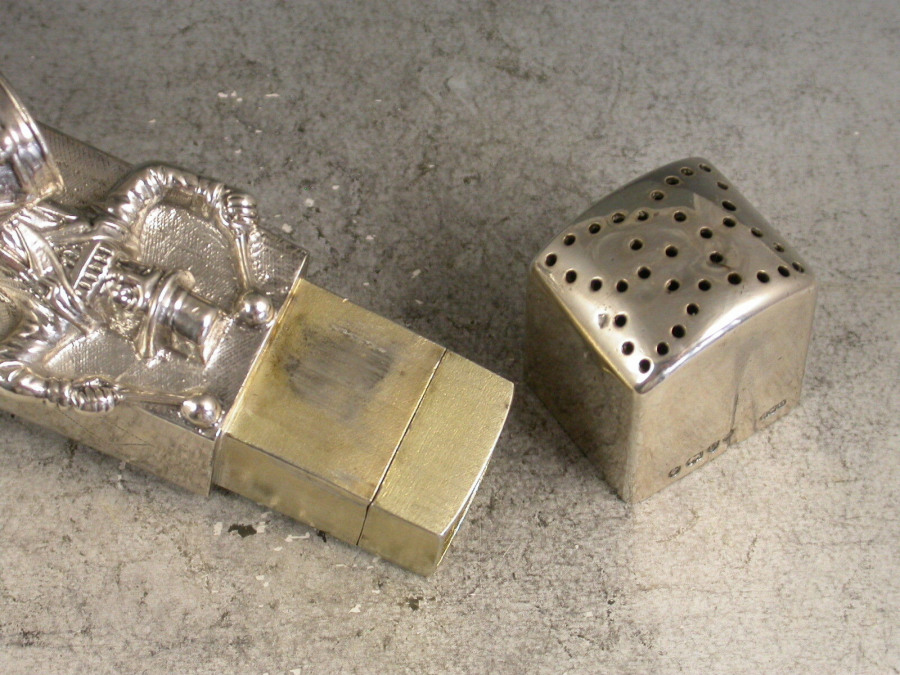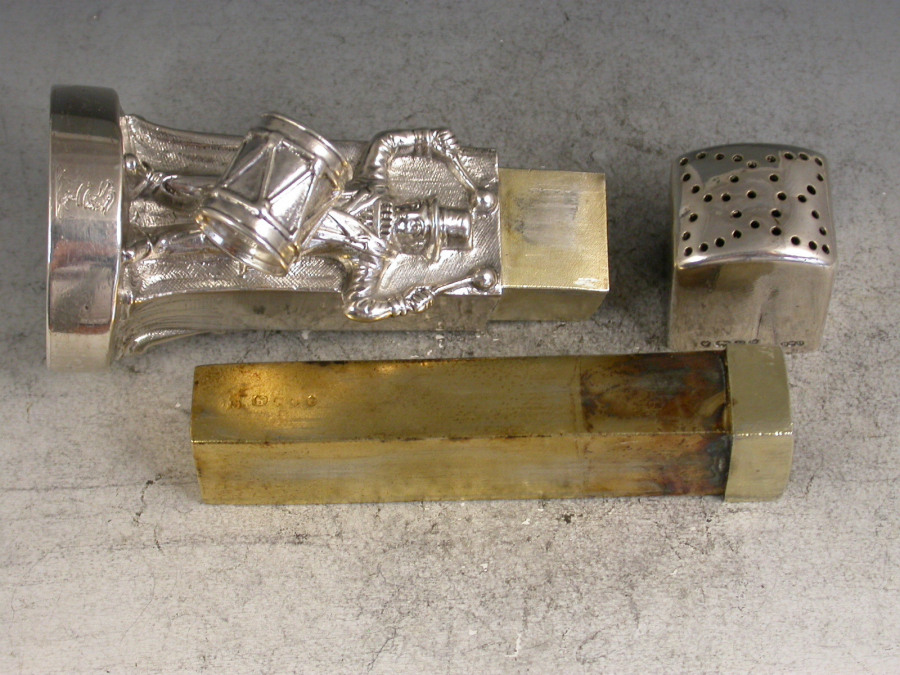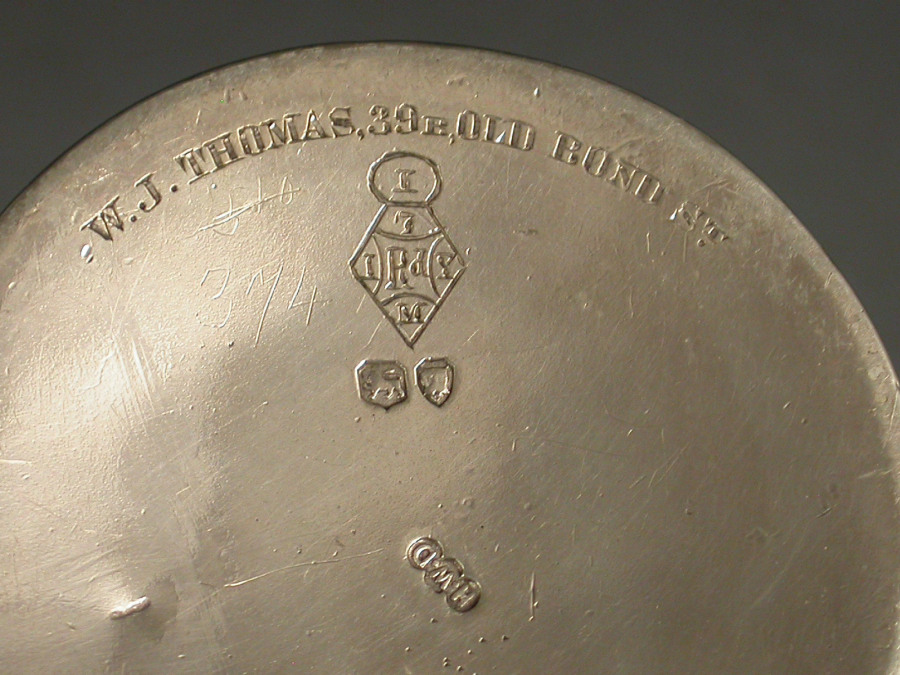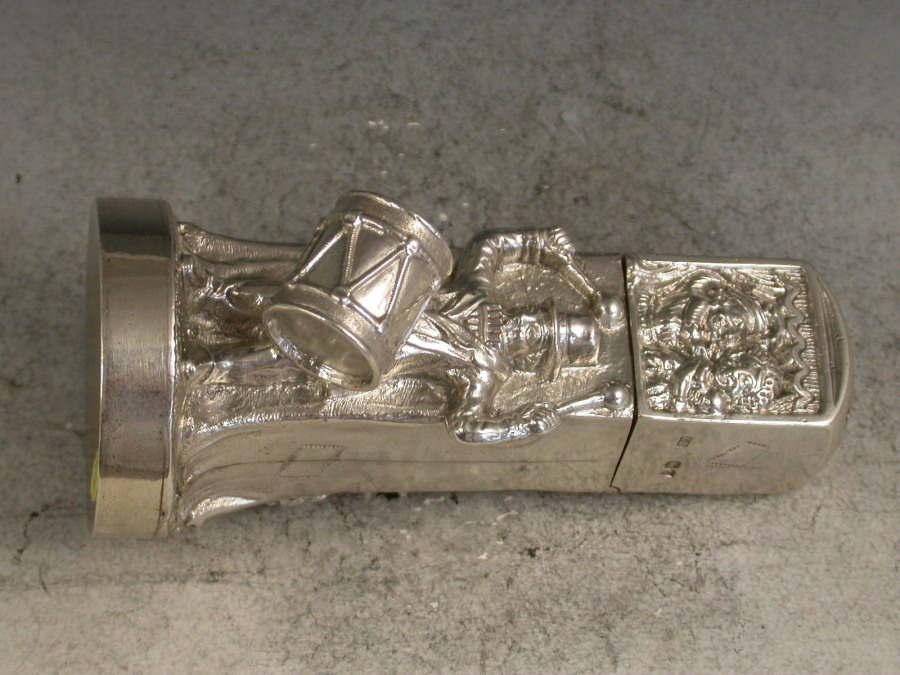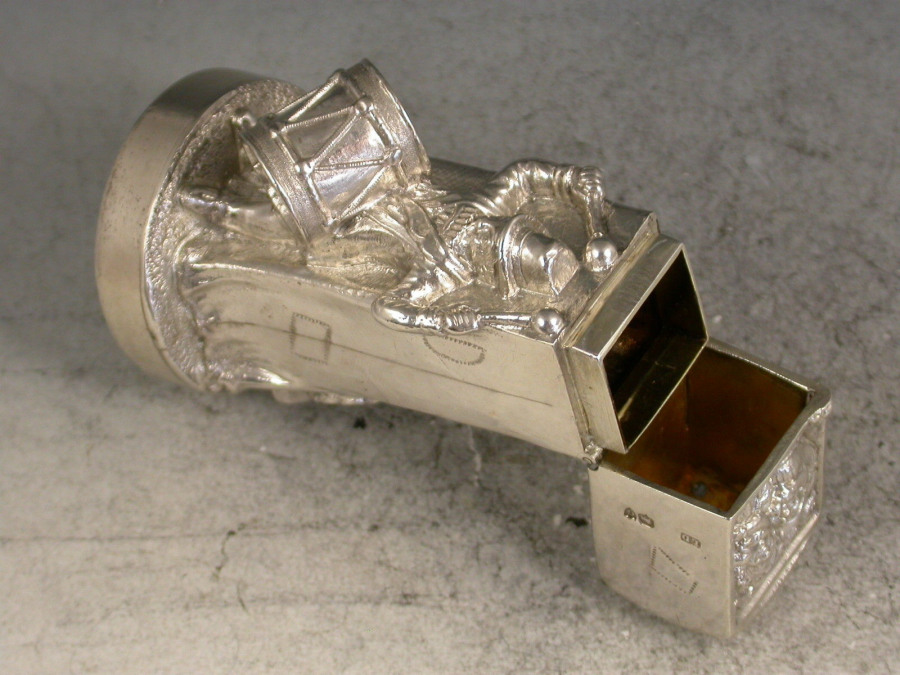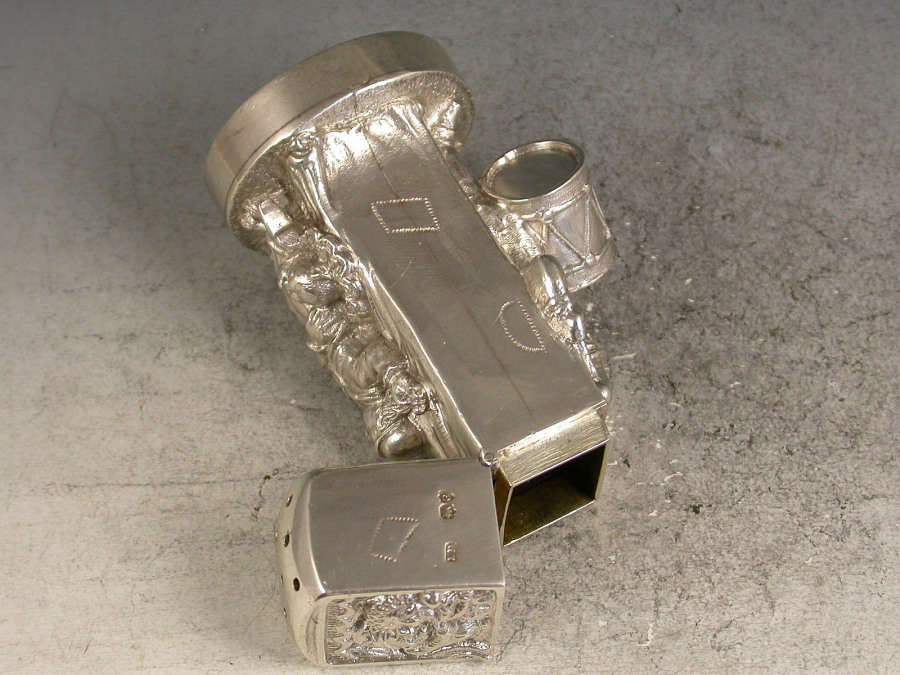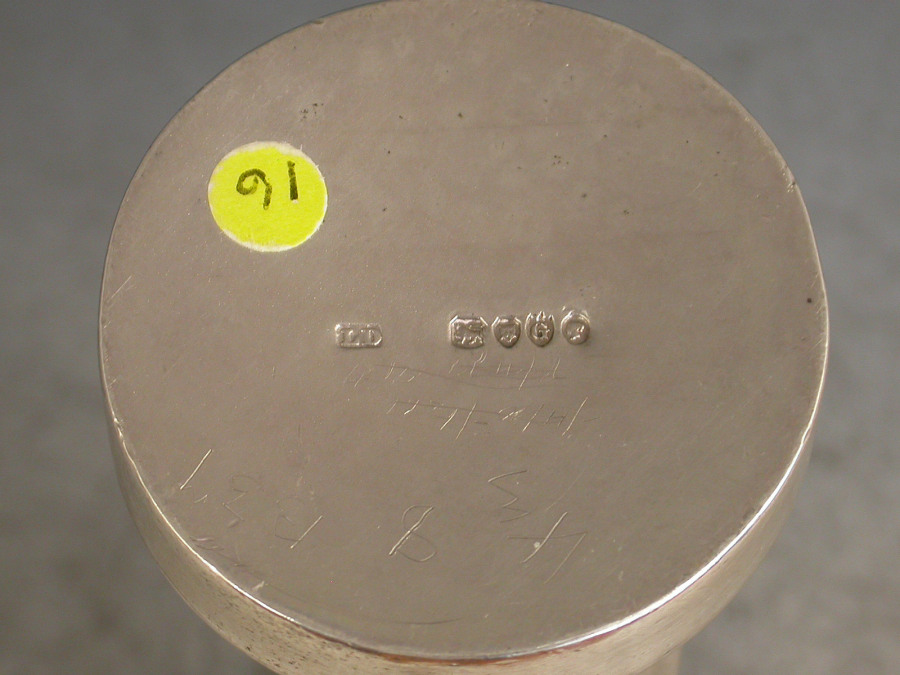 A very fine and unusual Garniture or matched set of three heavy Victorian cast silver Pepper Pots made in the form of Punch and Judy Puppet Booths with Punch and Judy holding the baby to the front along with a ""Bottler"" playing drums and a mouth organ, Toby the dog appears from the back of the booth biting the leg of a fleeing boy.

Two by Henry William Dee, London, 1879 and one by Louis Dee, London, 1882.

One with the retailers mark for Jones of Paris and St James's, London and one with that of W J Thomas of Old Bond St, London.

Although the three were probably cast from the same mould there are differences to the covers of each pepper. One with a pull off cover, one with a hinged cover and one with a pull off cover revealing a tubular insert. All with silver gilt interiors. Slight differences to the piercing on the L.Dee example.

While not much in practice today, earlier Punch & Judy shows often featured a "bottler." The bottler acted as an assistant to the "Professor" by corralling people toward the stage. He would attract interest by playing an instrument - a drum or a violin — and acted basically as a warm-up act. Sometimes, the bottler would interact with the puppets.




Sold - £22,500.00
Condition
In fine condition with no damage or repair.
Weight
460.00 Grams (14.79 troy ounces)
Stock Code
008293-94-EB853