George III Commemorative Silver Vinaigrette - Lord Nelson, Battle of Trafalgar, possibly belonging to Lord Cuthbert Collingwood
Matthew Linwood, Birmingham 1805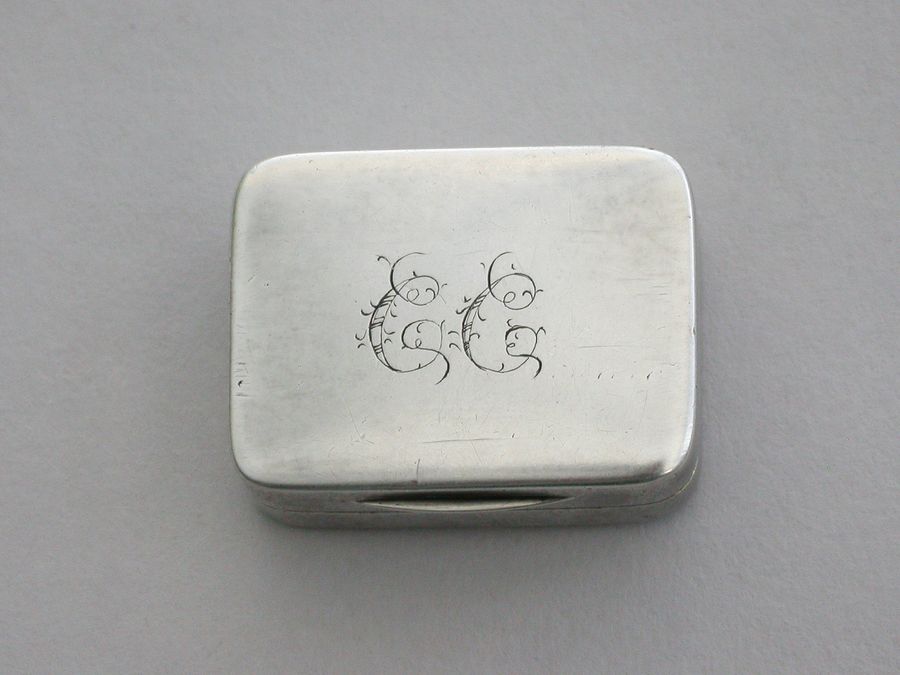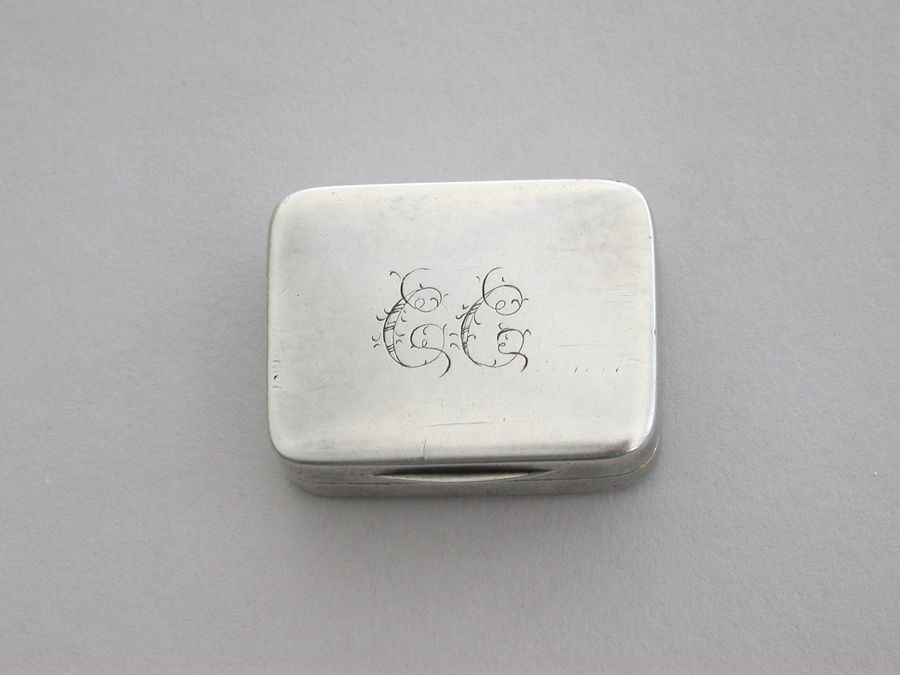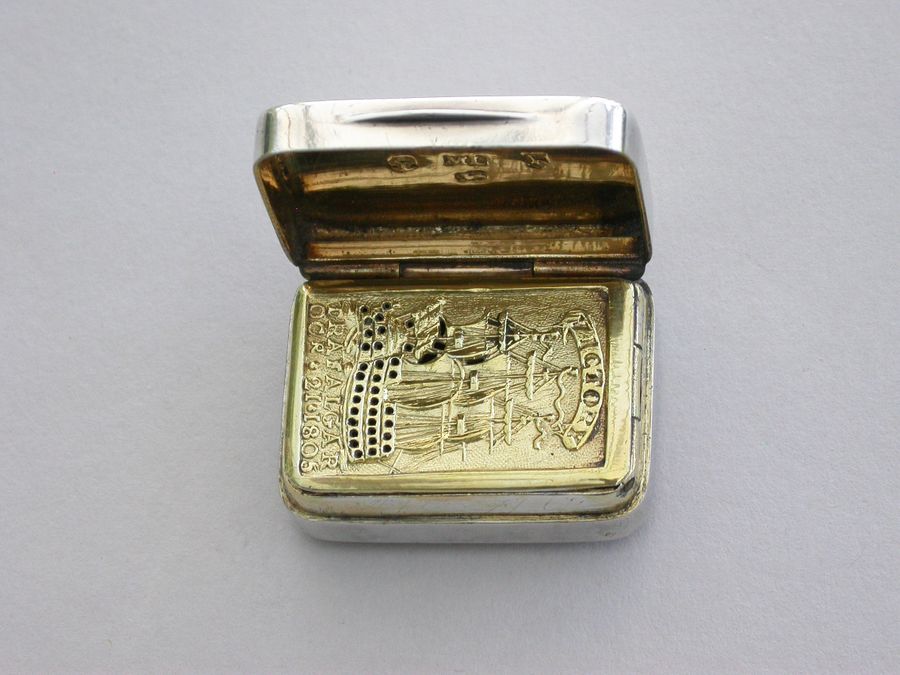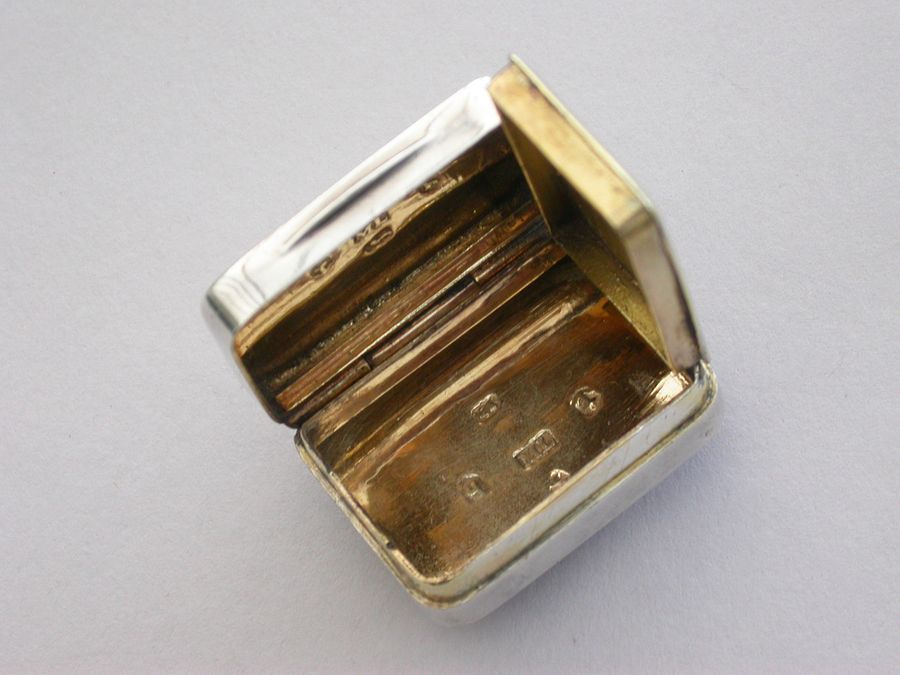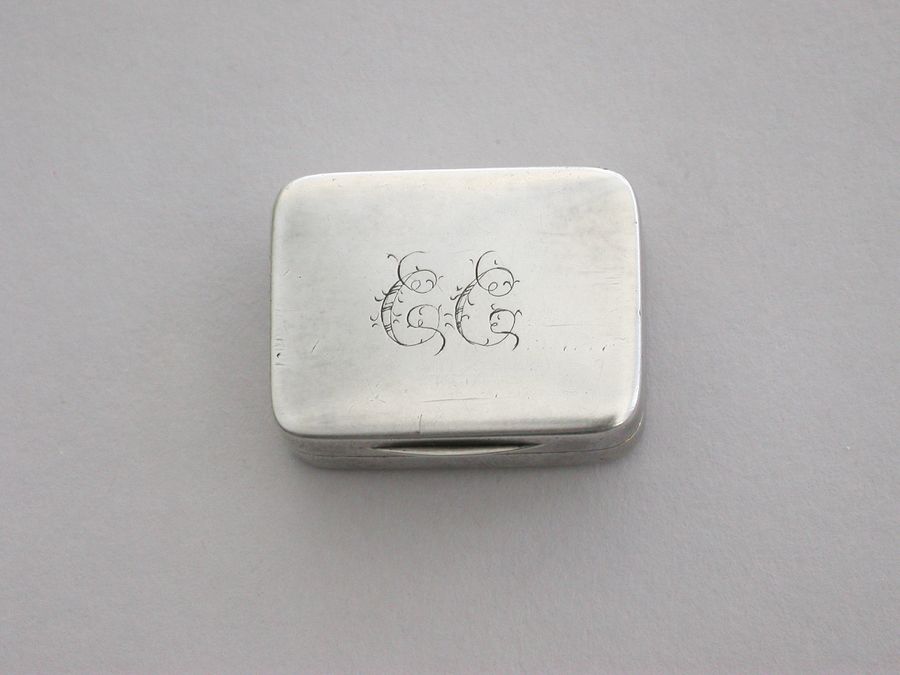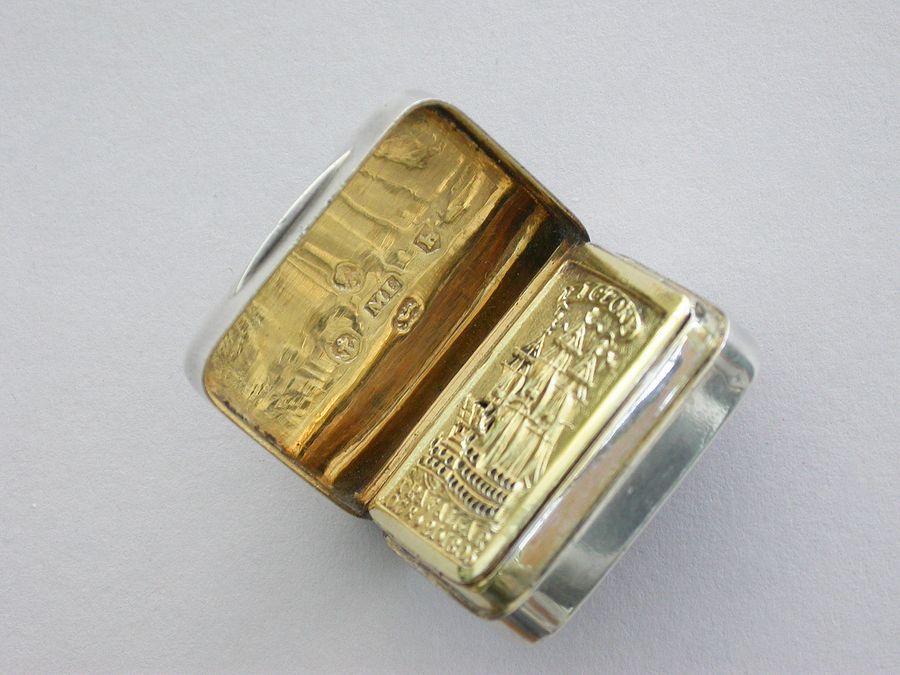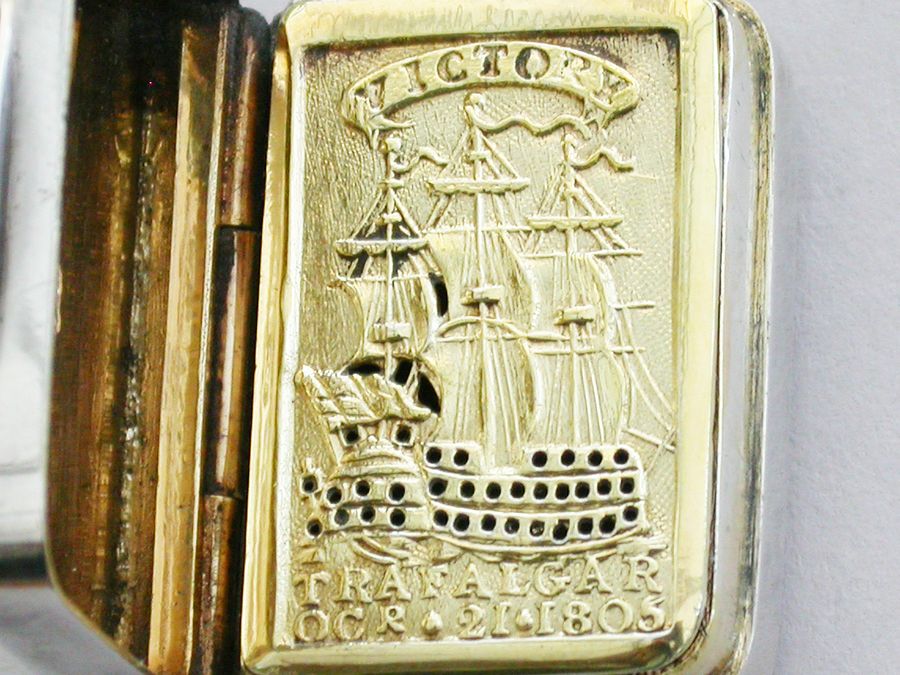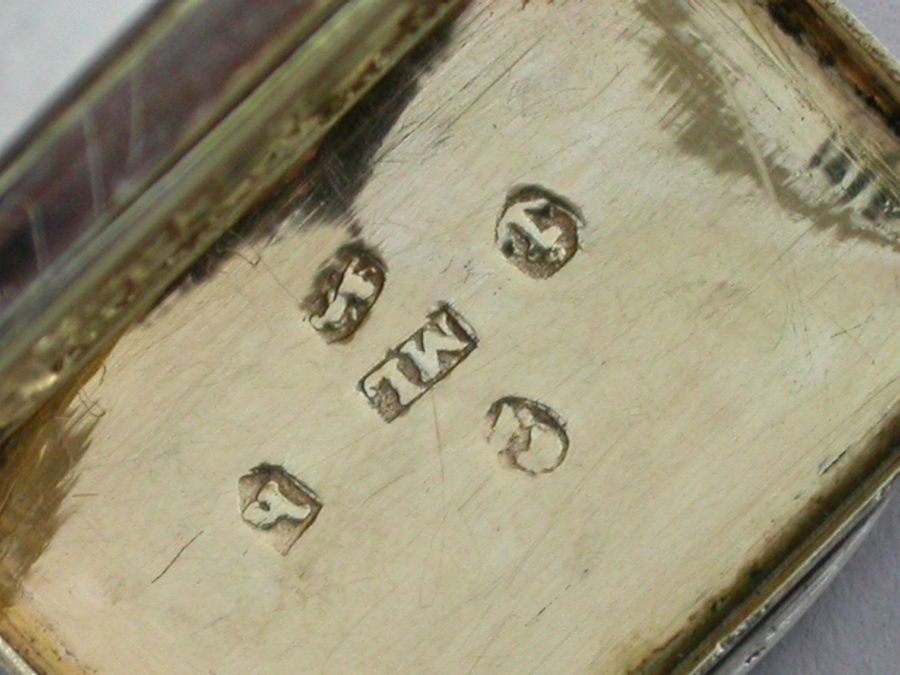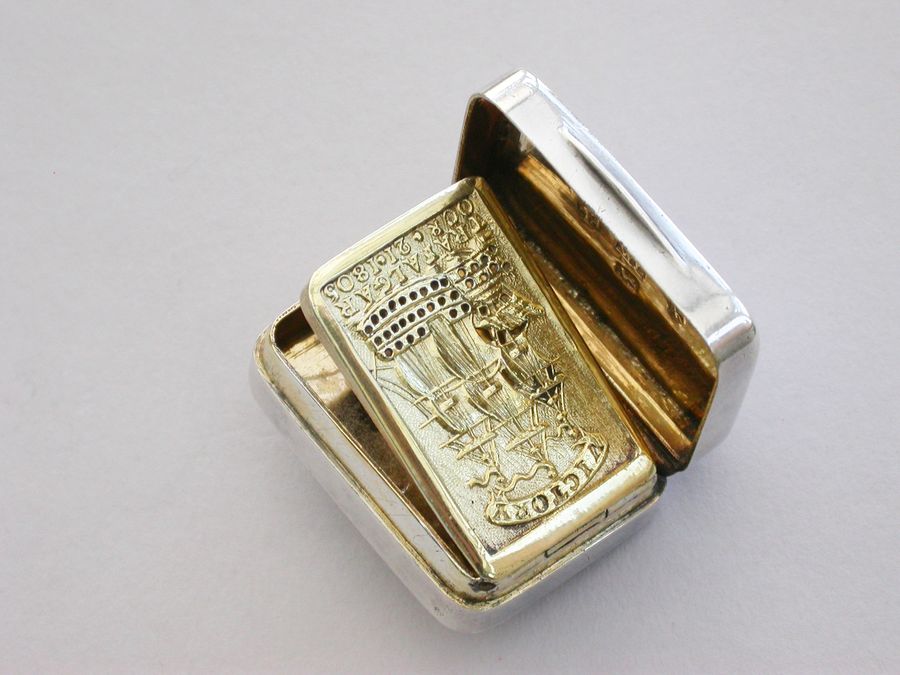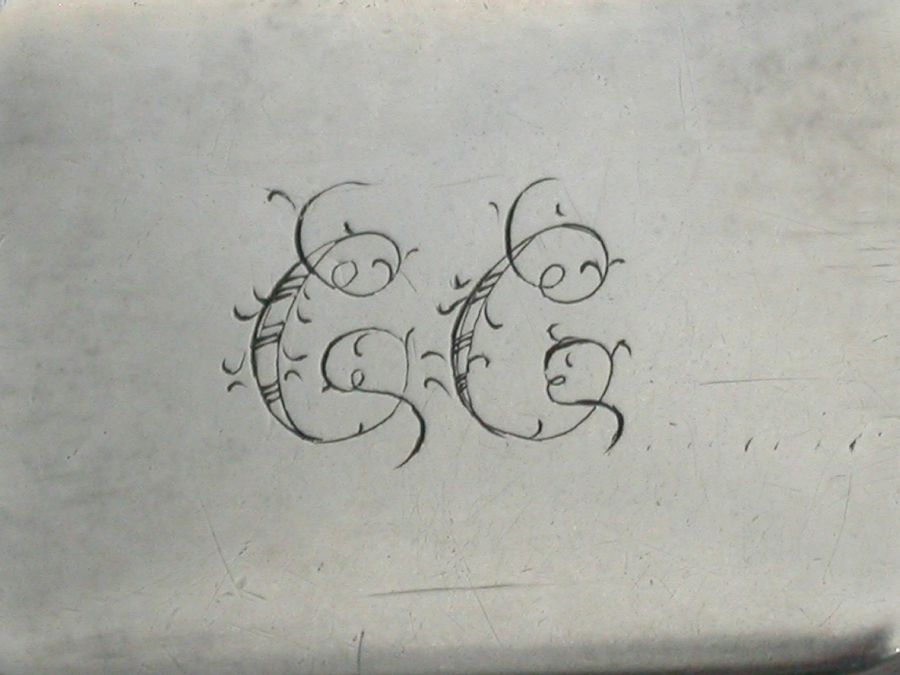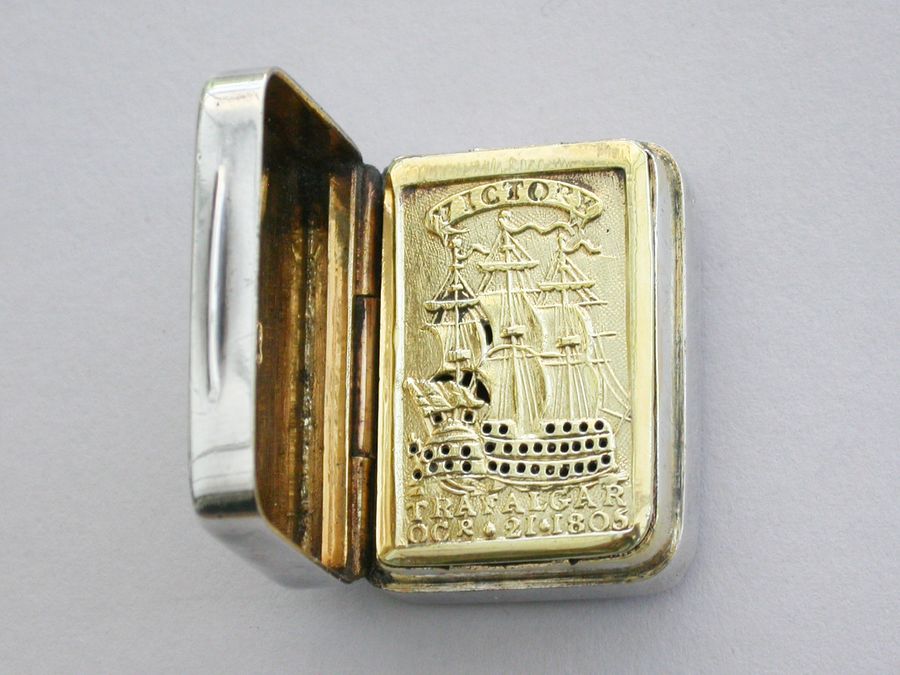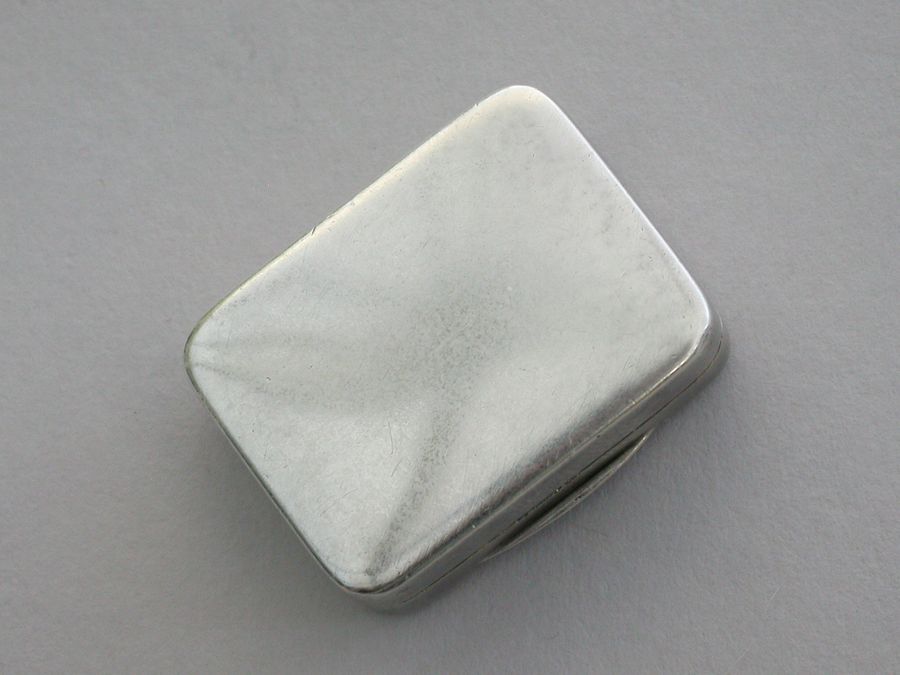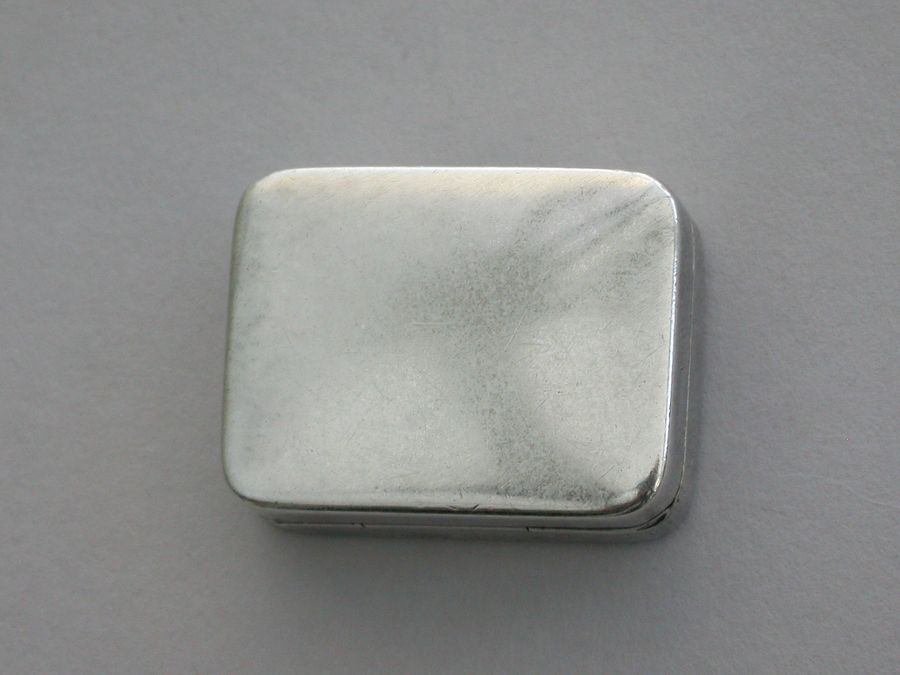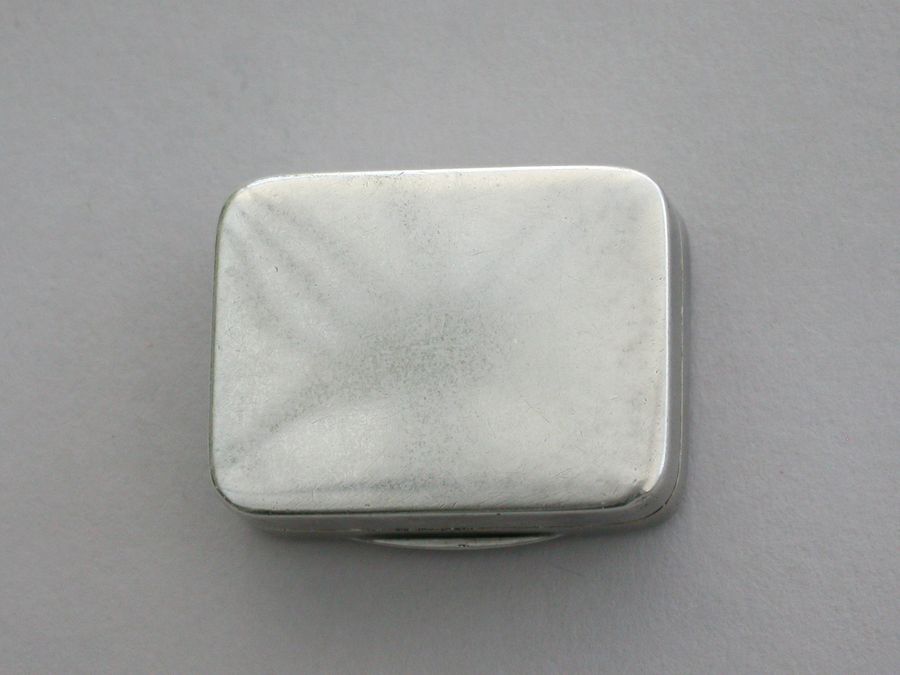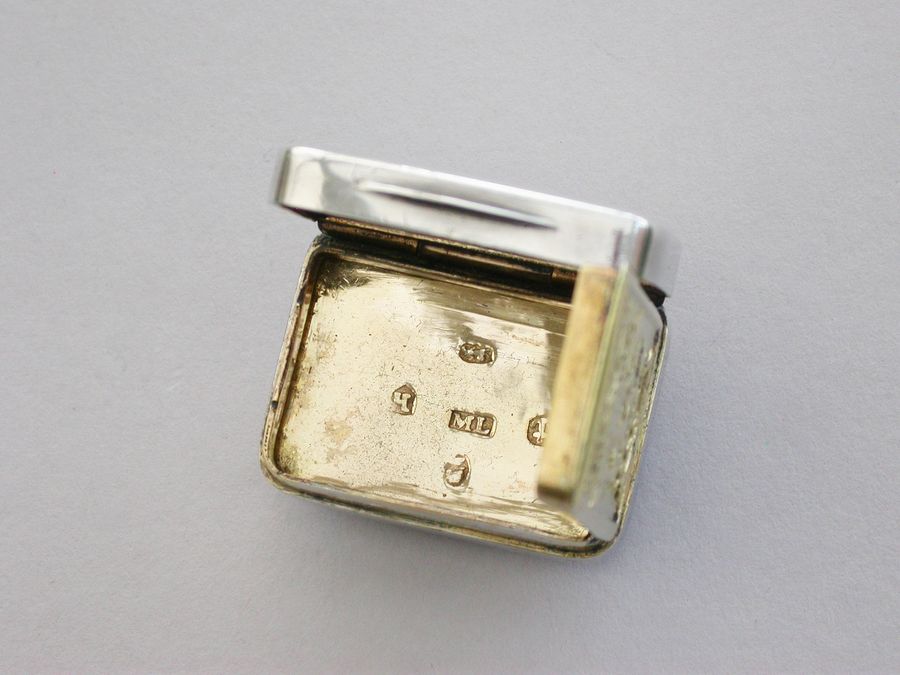 An extremely rare George III commemorative silver Vinaigrette of plain rounded rectangular form with raised thumb-piece, the lid engraved with script initials - 'CC' (possibly for Lord Cuthbert Collingwood). The silver gilt die-stamped vertical grille depicting Lord Nelson's ship Victory. Named on a banner above and inscribed below - "TRAFALGAR OCR.21.1805

By Matthew Linwood, Birmingham, 1805.

It is interesting to postulate that 'CC' could be for Cuthbert Collingwood and that this Vinaigrette was actually his own property.

Vice Admiral Cuthbert Collingwood, 1st Baron Collingwood (26 September 1748 – 7 March 1810) was an Admiral of the Royal Navy, notable as a partner with Lord Nelson in several of the British victories of the Napoleonic Wars, and frequently as Nelson's successor in commands.
Sold - £1,750.00
Condition
In good condition with no damage or repair
Weight
18.50 Grams (0.59 troy ounces)