George III Pierced & Engraved Silver Mote Spoon - Lord Bute?
c1765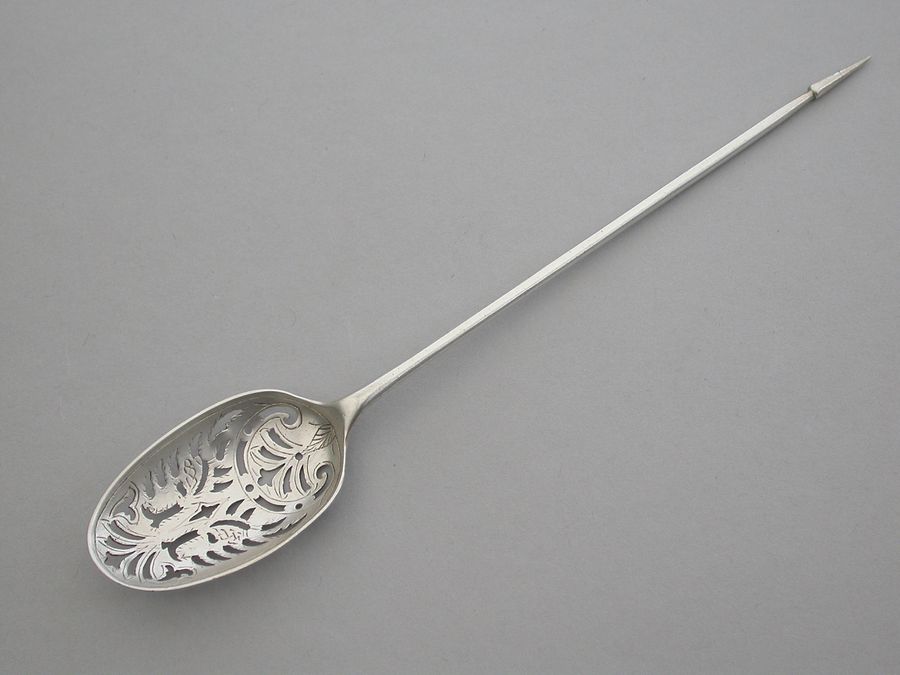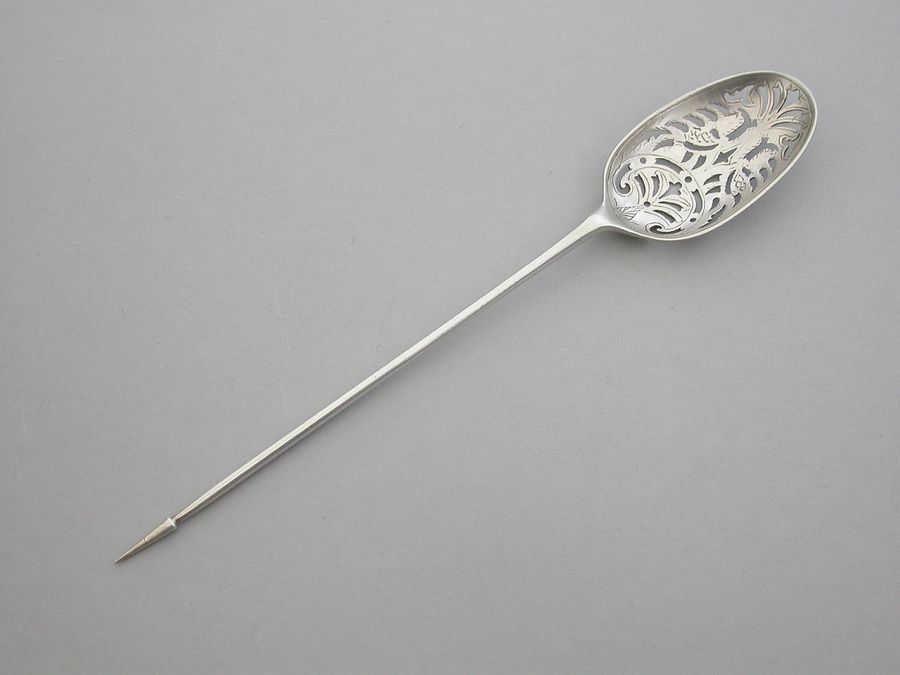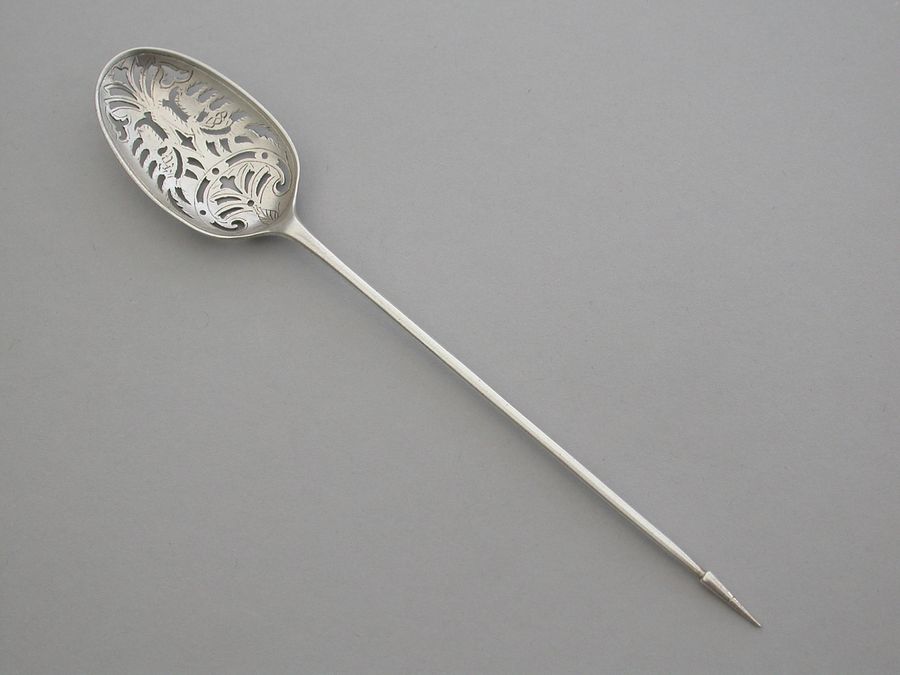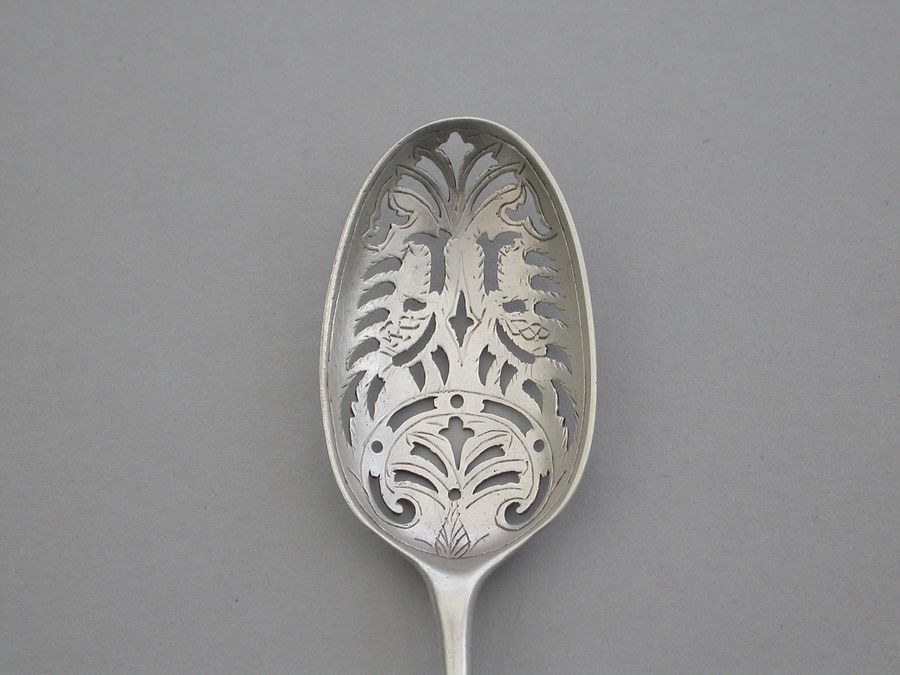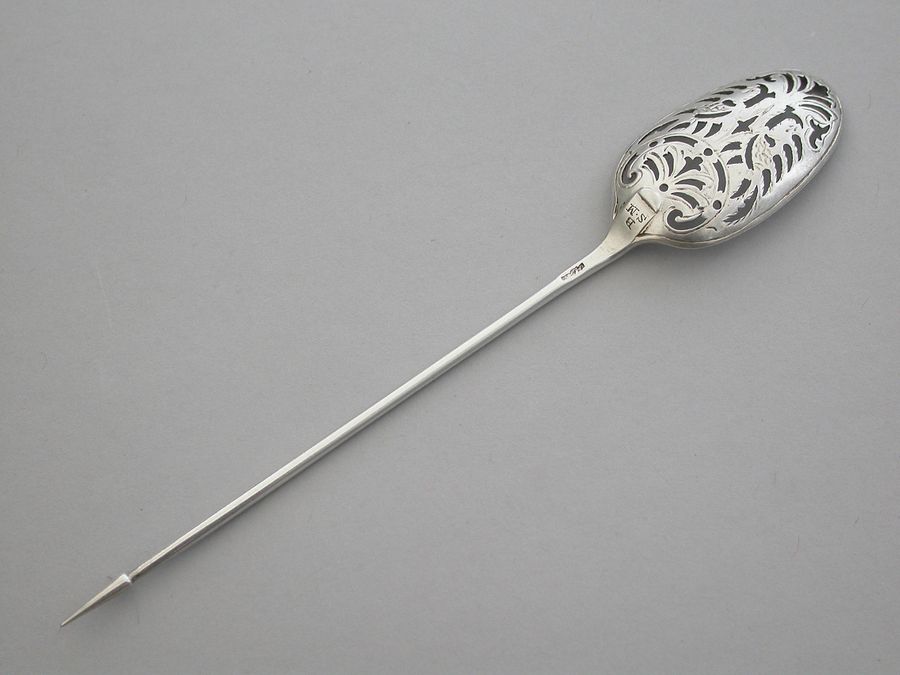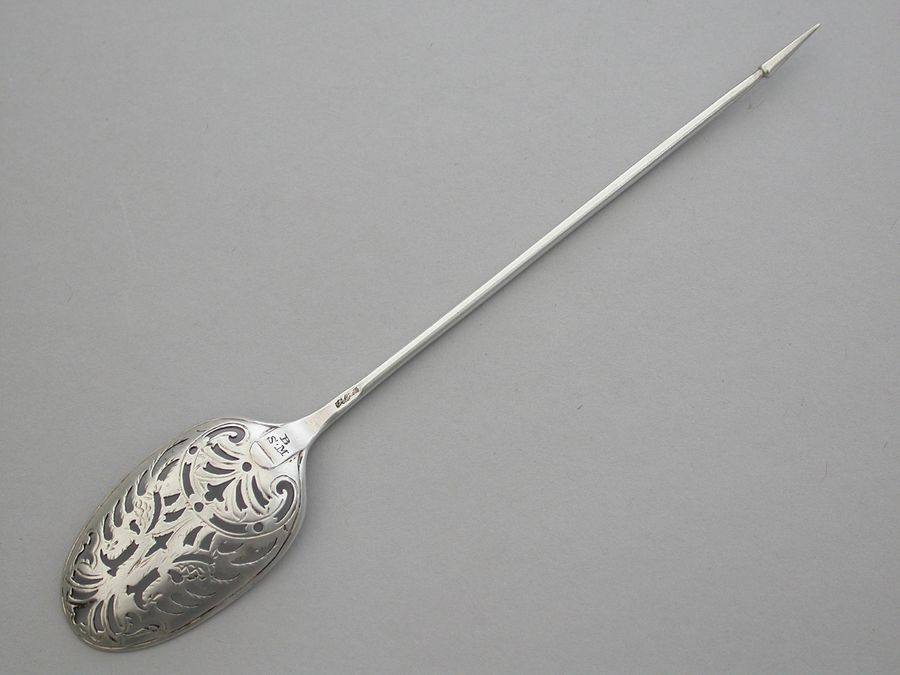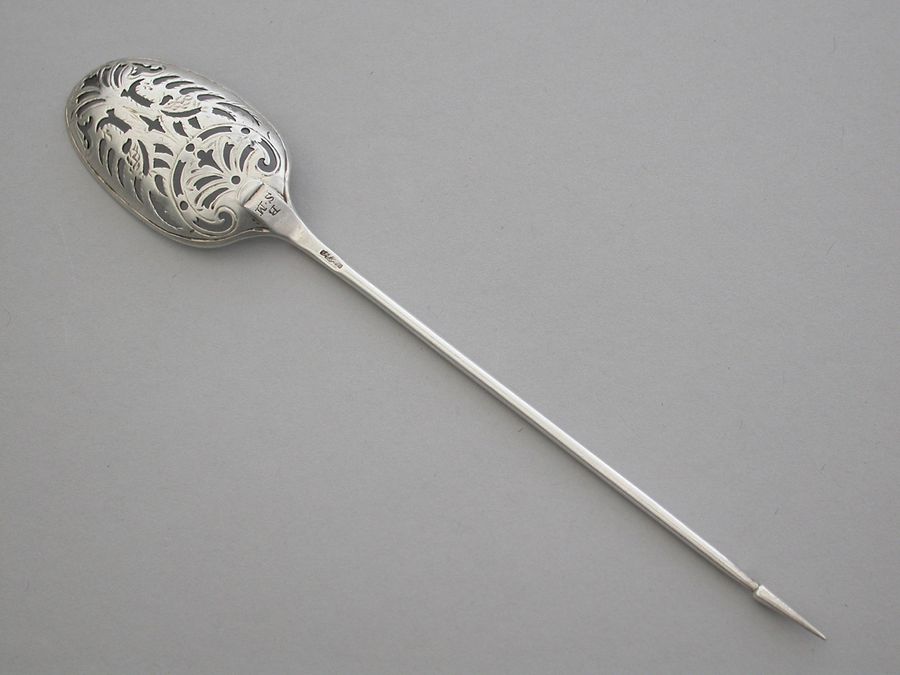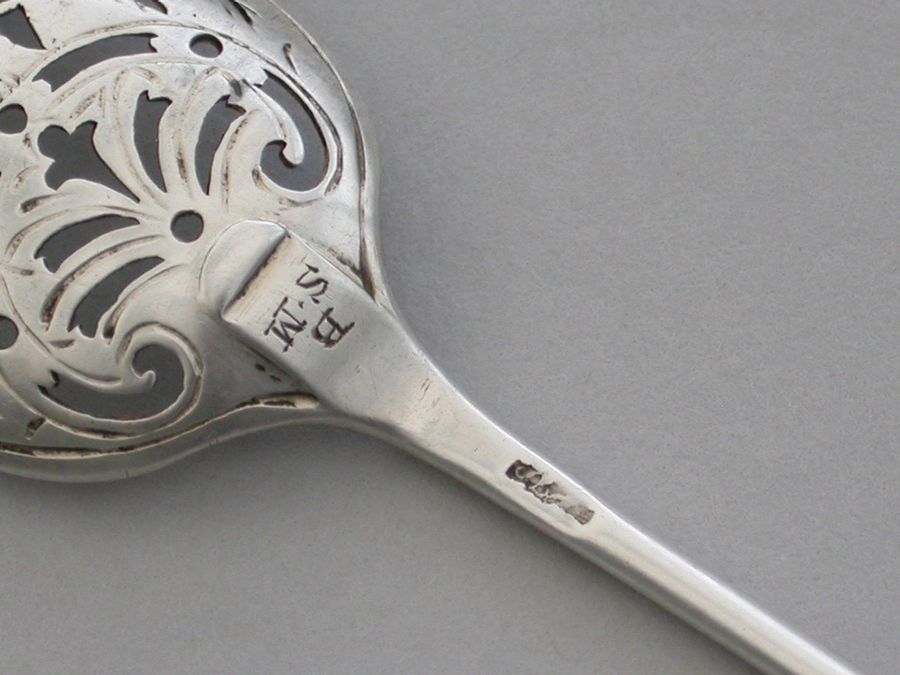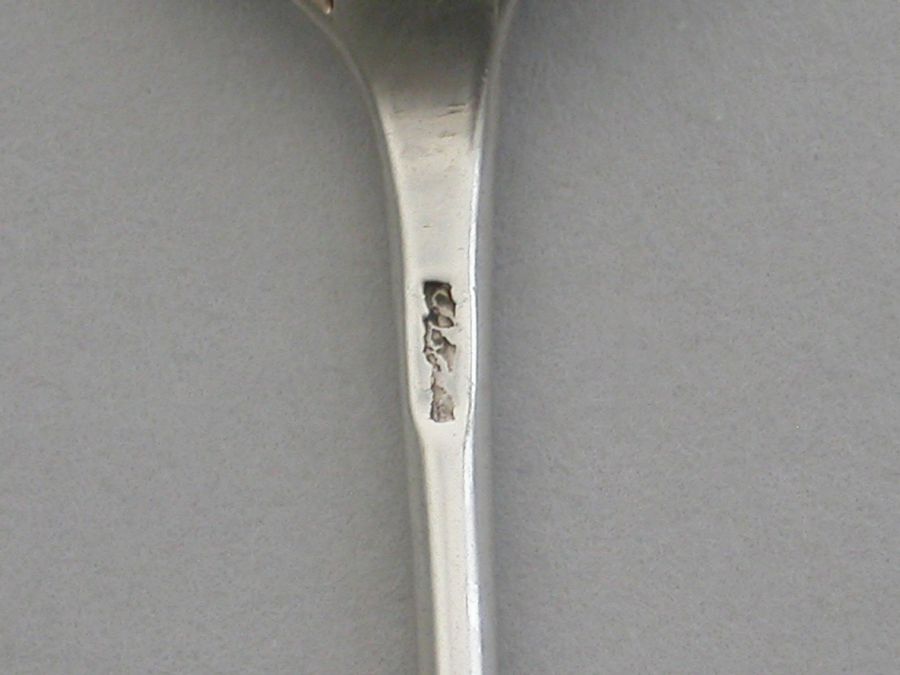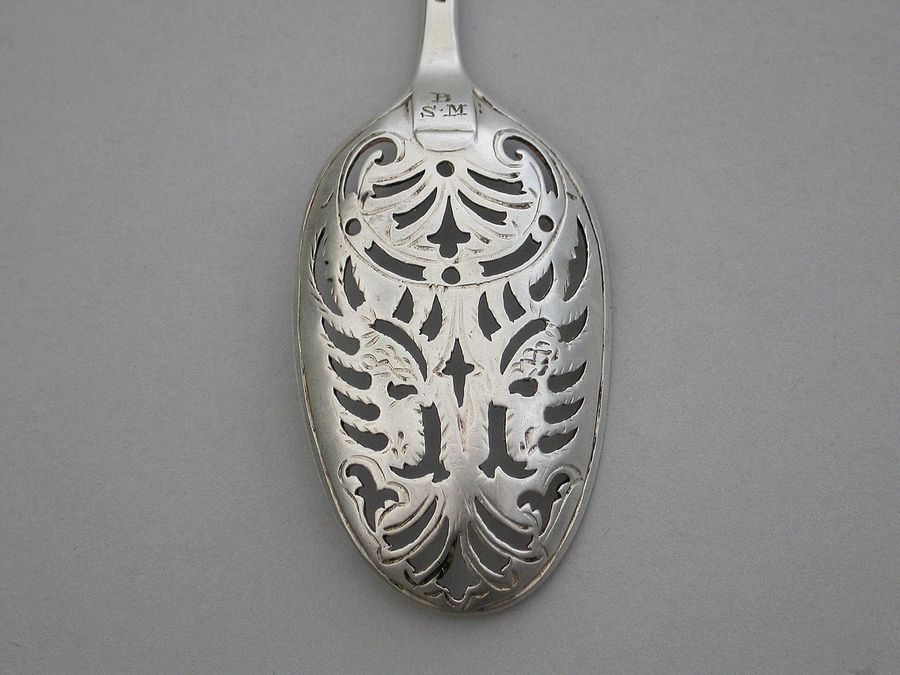 A fine George III silver Mote Spoon with plain tapering handle and diamond point finial, the bowl pierced and engraved on both sides with foliate scrolls, serifs and possibly a pair of boots? Also engraved with contemporary initials - 'B over SM'.

Makers mark indecipherable, London c1765.

It has been suggested that the two "boot like" piercings on this Mote Spoon might have a connection to Lord Bute, the much maligned and ridiculed Prime Minister to George III, who was known as "Jack Boot". Intriguing as this theory is, I think however that it might be a little fanciful?
According to historian John Naish, the 18th-century expression "Jack Boot" meaning a stupid person originated as disparagement of Stuart's performance as prime minister.
John Stuart, 3rd Earl of Bute, KG, PC, FSA Scot; (25 May 1713 – 10 March 1792), styled as Lord Bute between 1713 and 1723, was a British nobleman who served as Prime Minister of Great Britain from 1762 to 1763 under George III.
Sold - £385.00
Condition
In good condition with no damage or repair
Weight
8.20 Grams (0.26 troy ounces)