George III Silver Sauce Label 'Cherekey'
Phipps, Robinson & Phipps, London c1815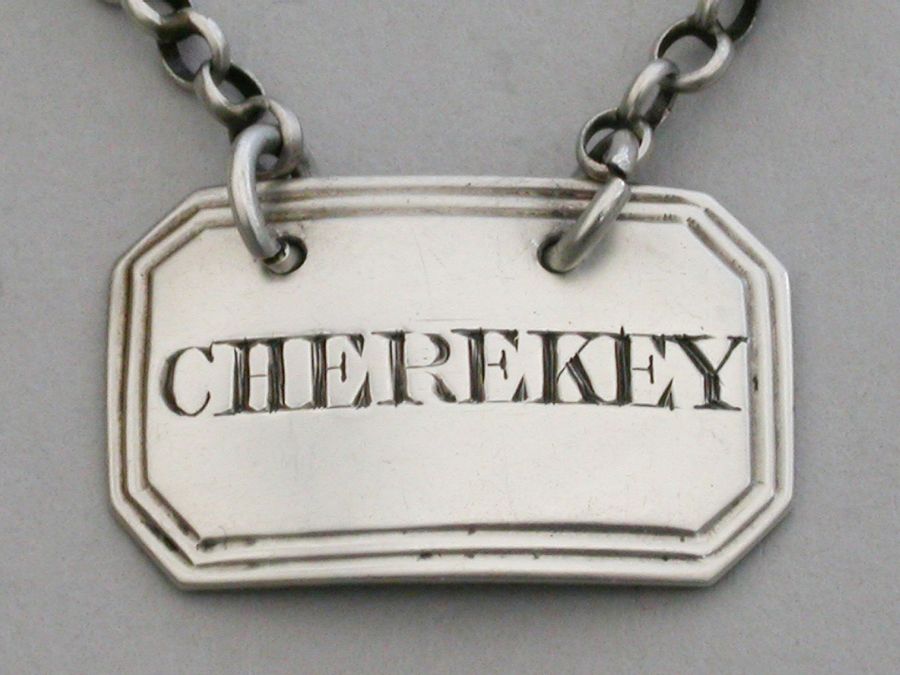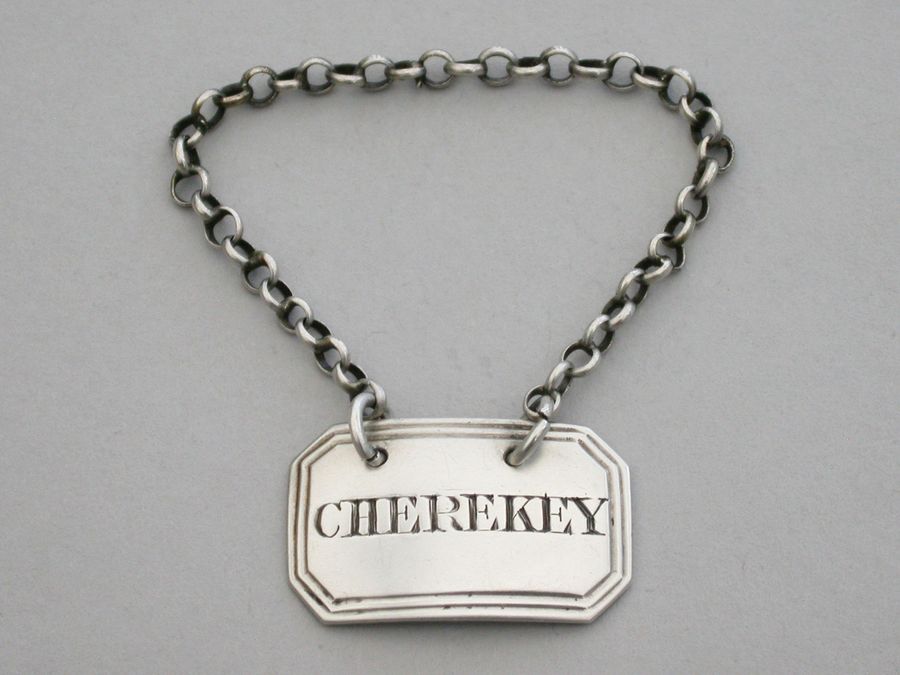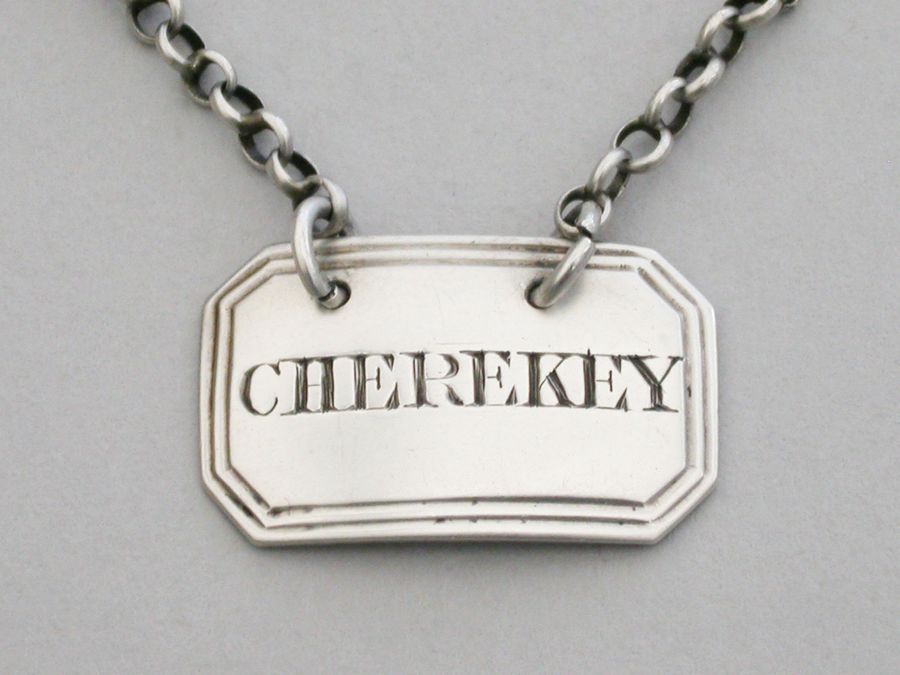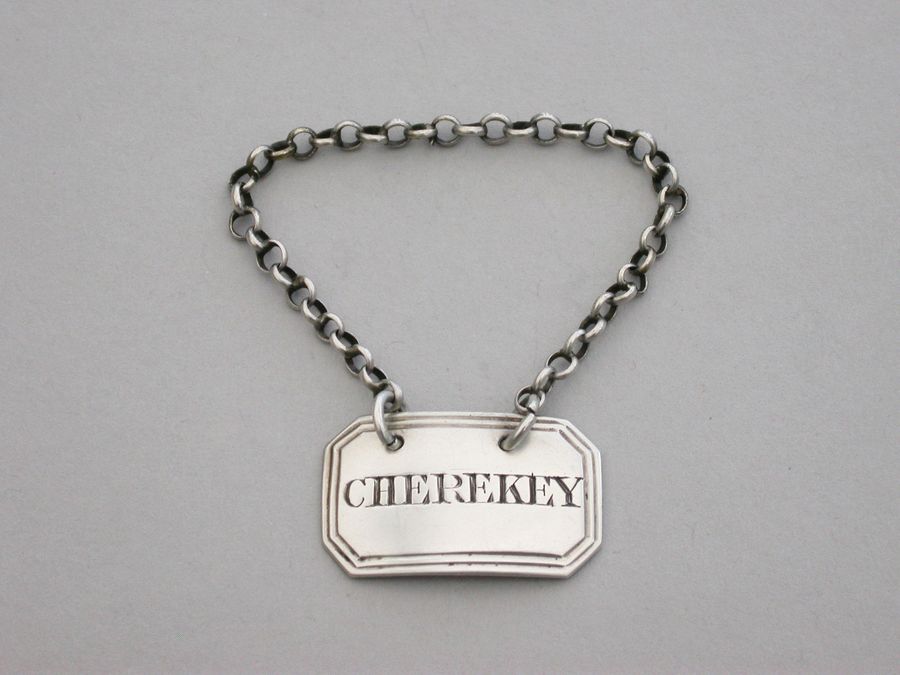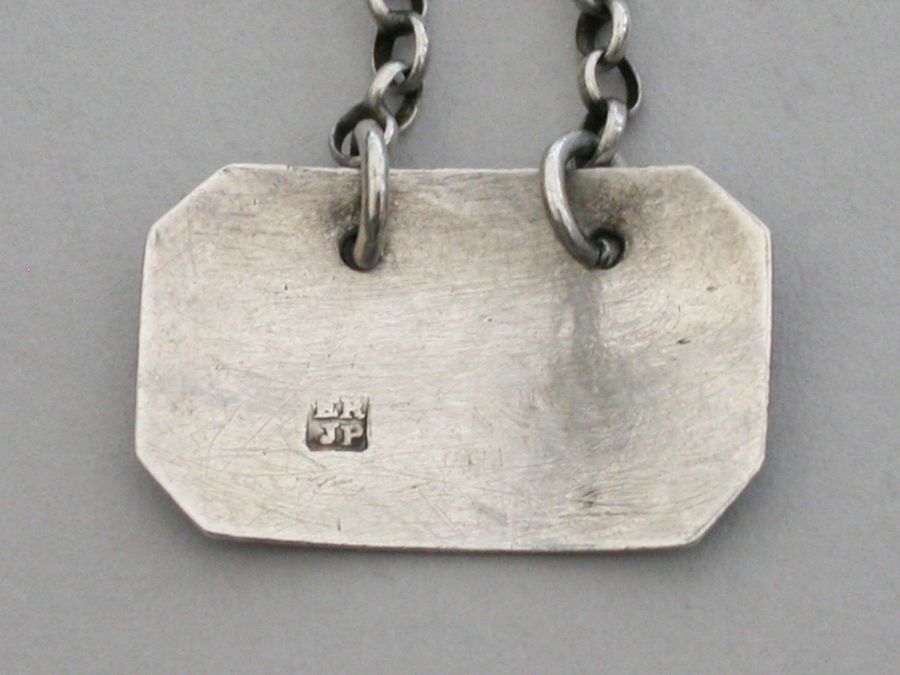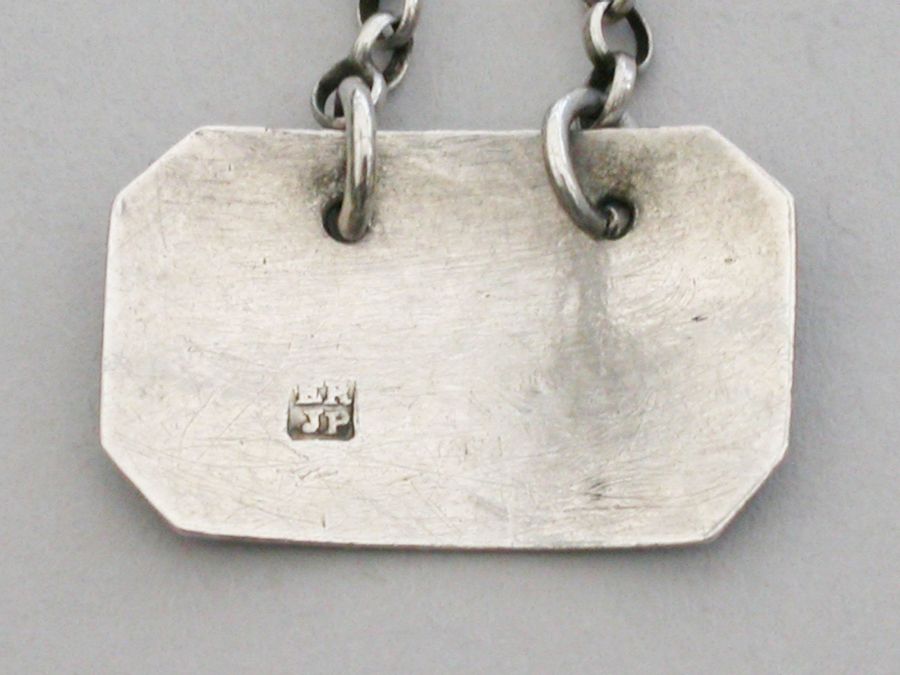 A rare George III silver Sauce Label of cut-cornered rectangular form with double reeded border, incised for Cherekey.

By Phipps, Robinson & Phipps, London, c1815

The introduction of this sauce into England perhaps dates from the visit of three Cherokee Indian Chiefs with their interpreter from the Carolina's and Georgia in the United States of America to London in 1762. They were somewhat unusual ambassadors seeking to restore the peace between the English and the Indians which had been greatly impaired due to the actions of lawless frontiersmen in respect of which the Indians had exacted reprisals. A treaty of Friendship was signed about a year after their visit. The sauce probably included at that time scrapings from the bark of the sassafrass tree which are the basics of the condiment known in the Southern States of the USA as "file". It is believed that the powder was used by Chiefs during their London visit and that this unusual flavoring was quickly noted and admired. A recipe for this sauce is given in Mrs Beeton's "All About Cooking", 1890 edition. It was said to be a store sauce. You take half an ounce of CAYENNE PEPPER, five CLOVES of GARLIC, two tablespoons of SOY, one tablespoon of WALNUT KETCHUP and one pint of VINEGAR, boil gently for about half-an-hour; strain and bottle. On the basis of this recipe it was really a flavoured VINEGAR.
Reserved - £280.00
Condition
In good condition with no damage or repair
Weight
2.80 Grams (0.09 troy ounces)