George III Silver Travelling Inkwell / Quill Case Prime Ministerial Interest
George Pearson, London 1819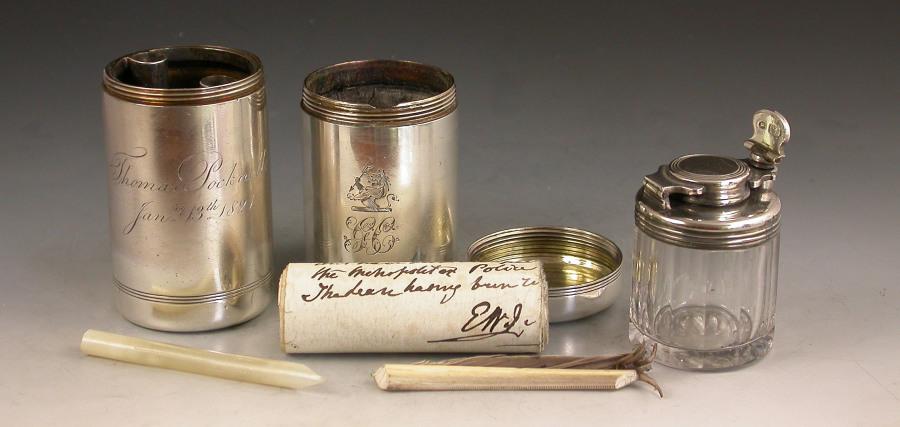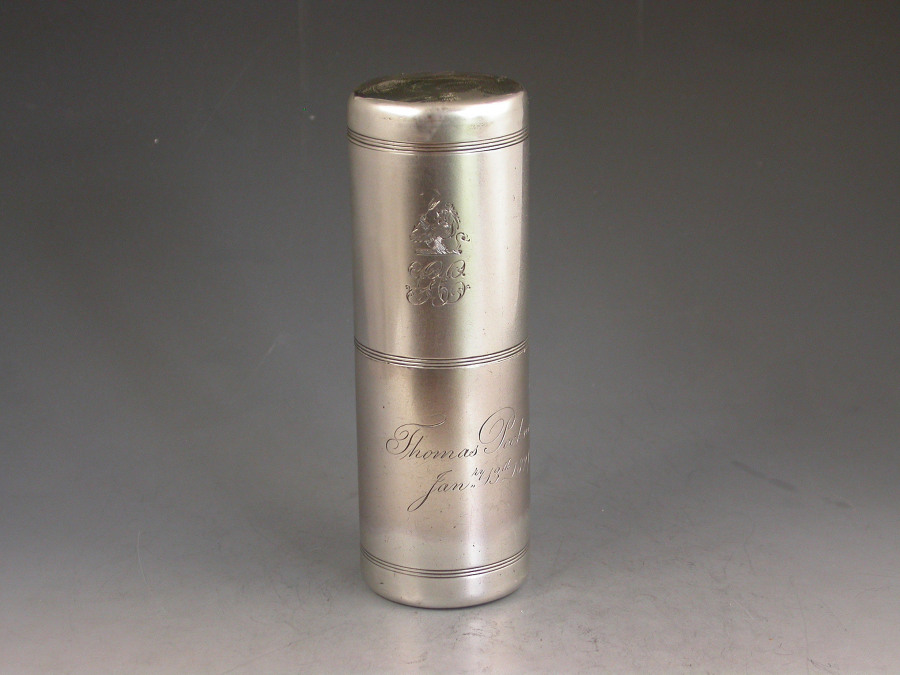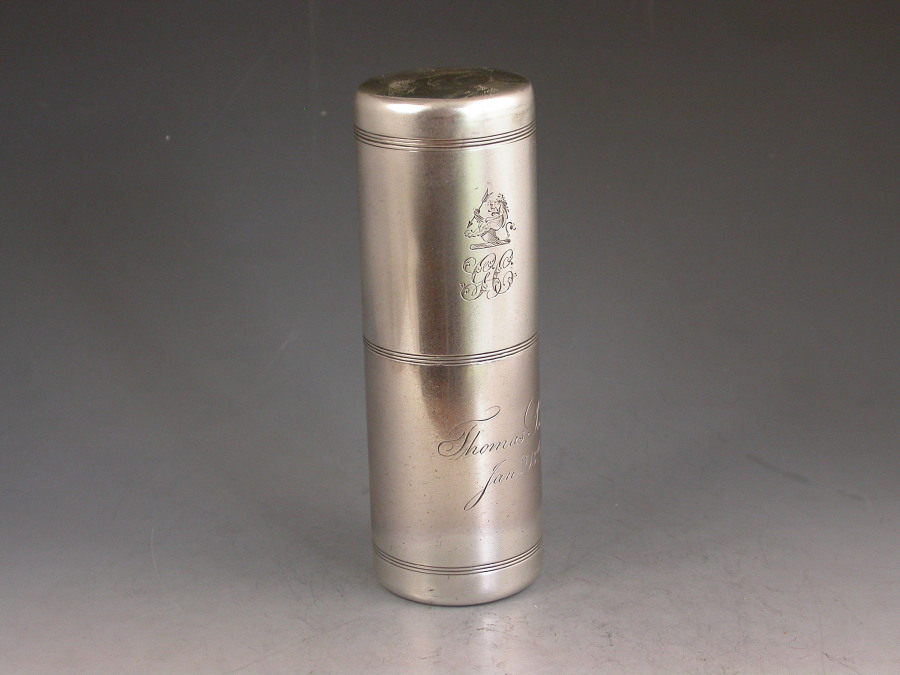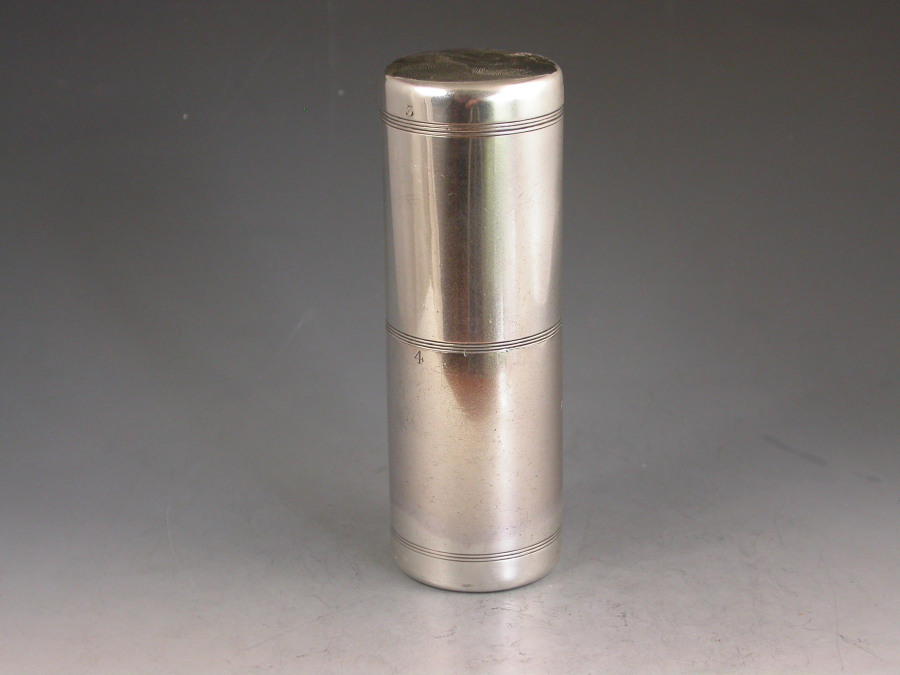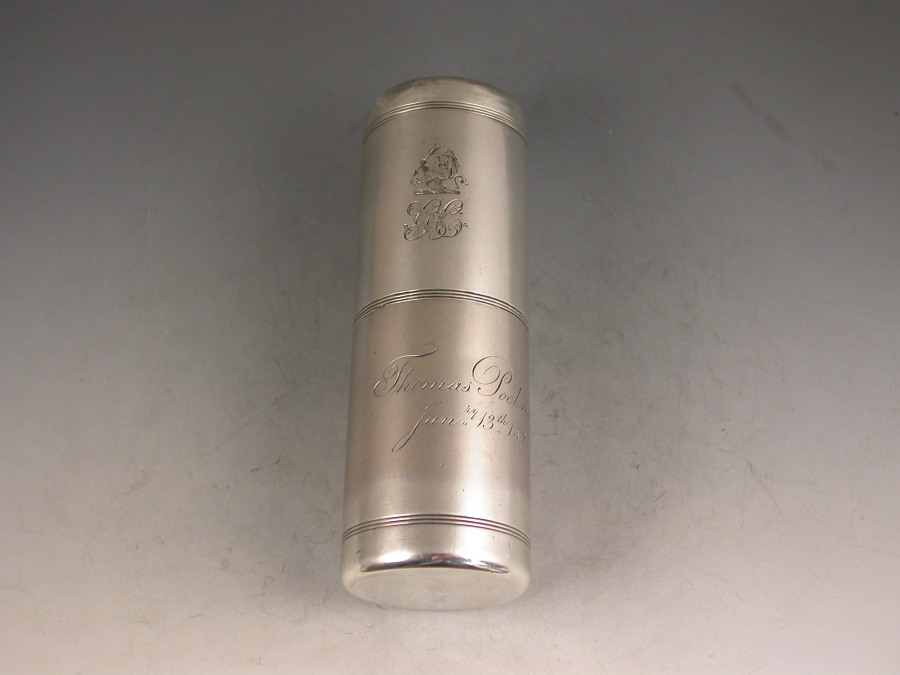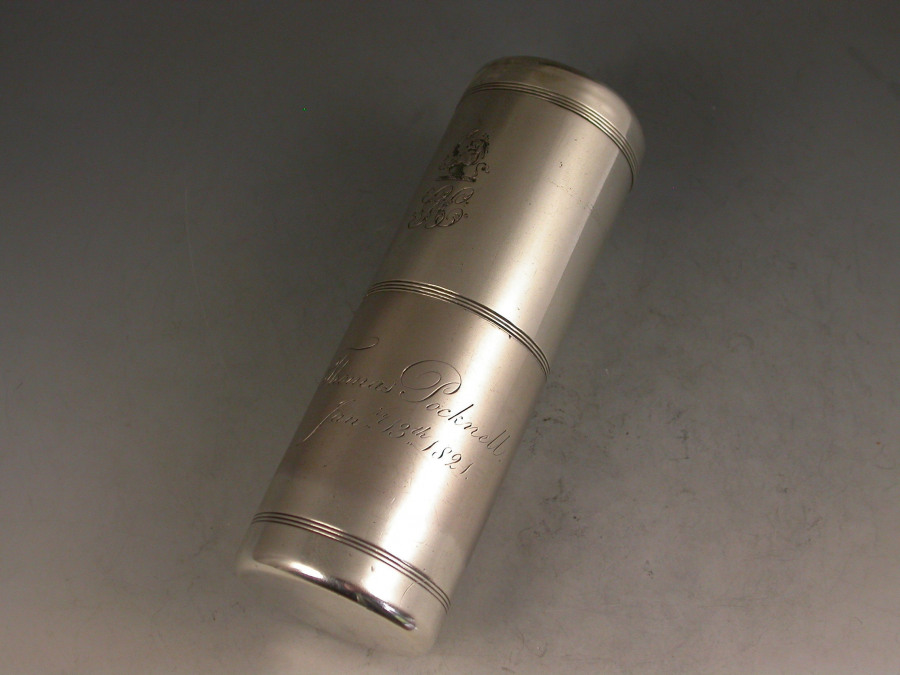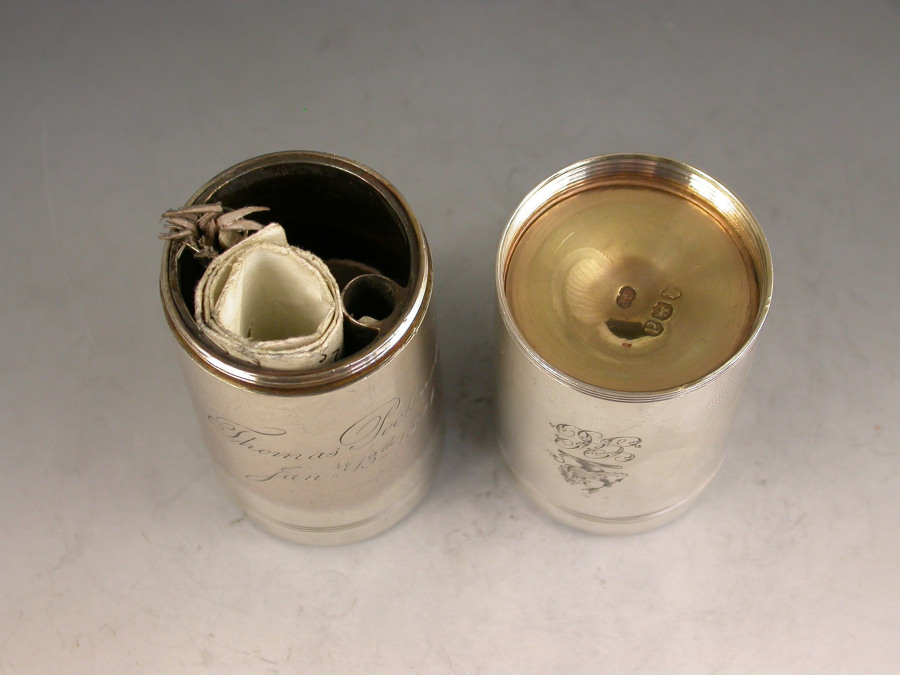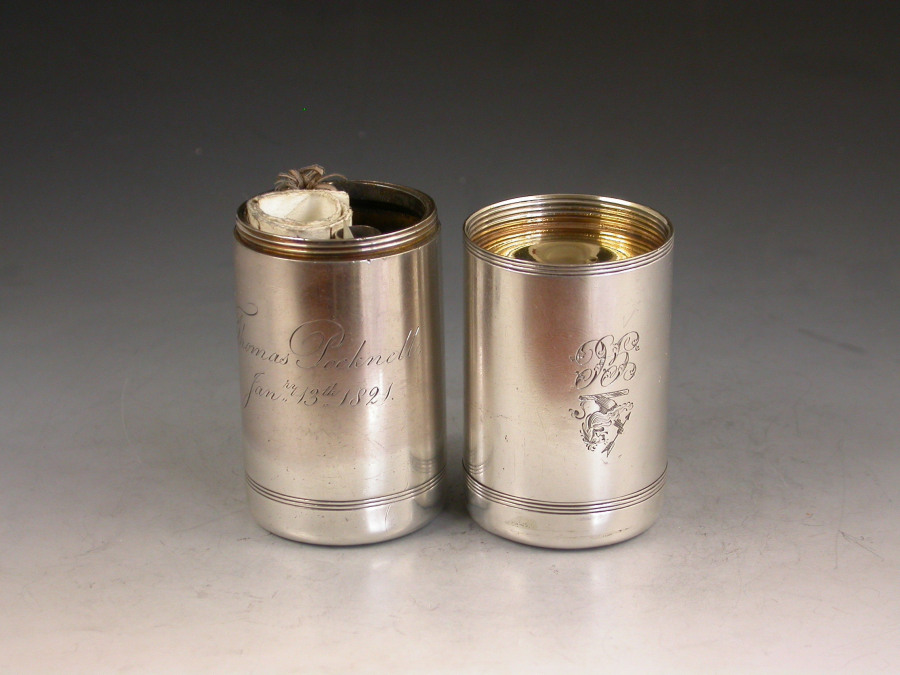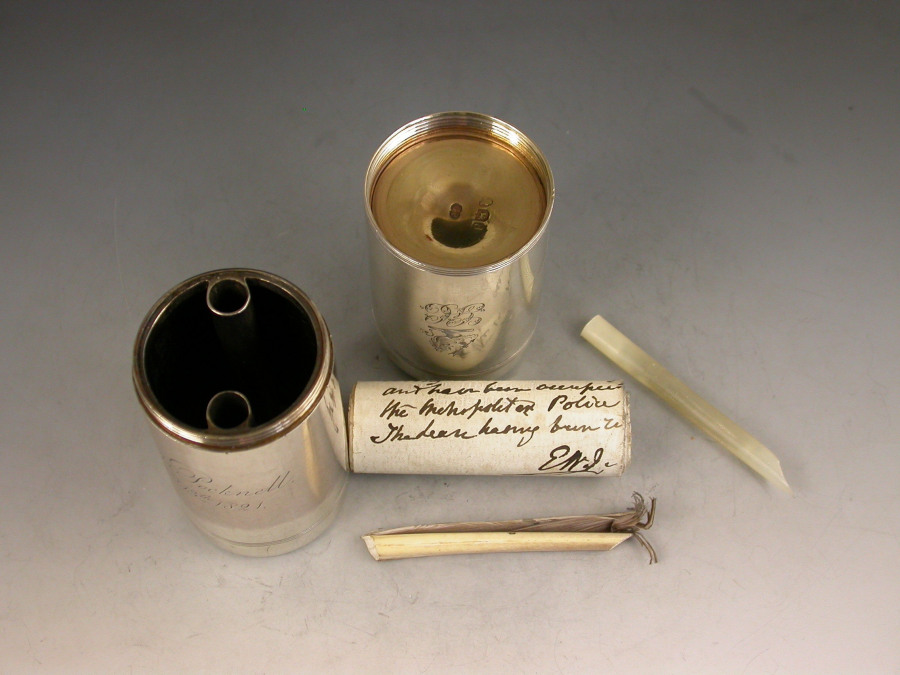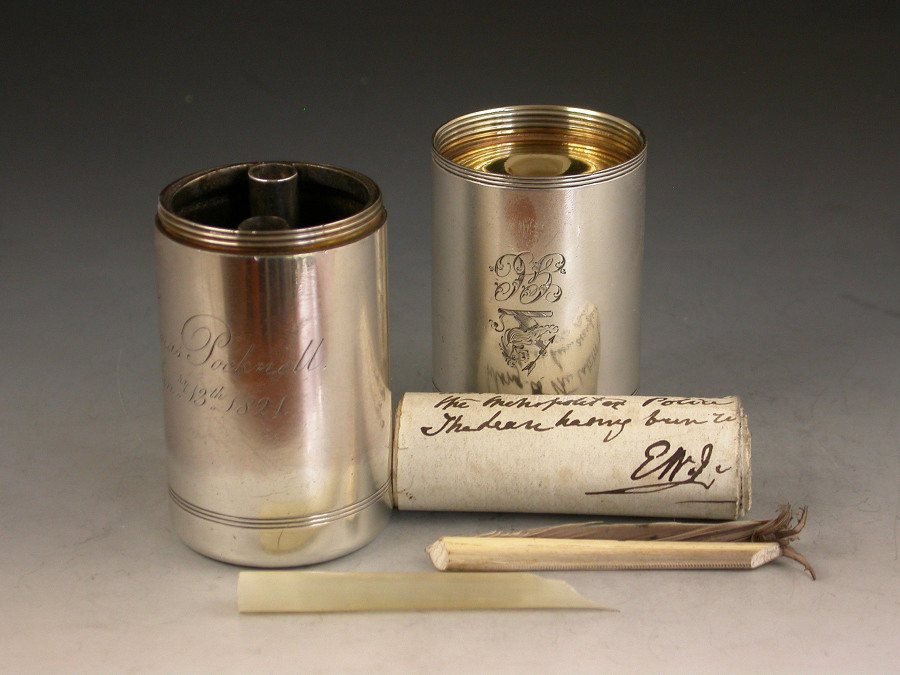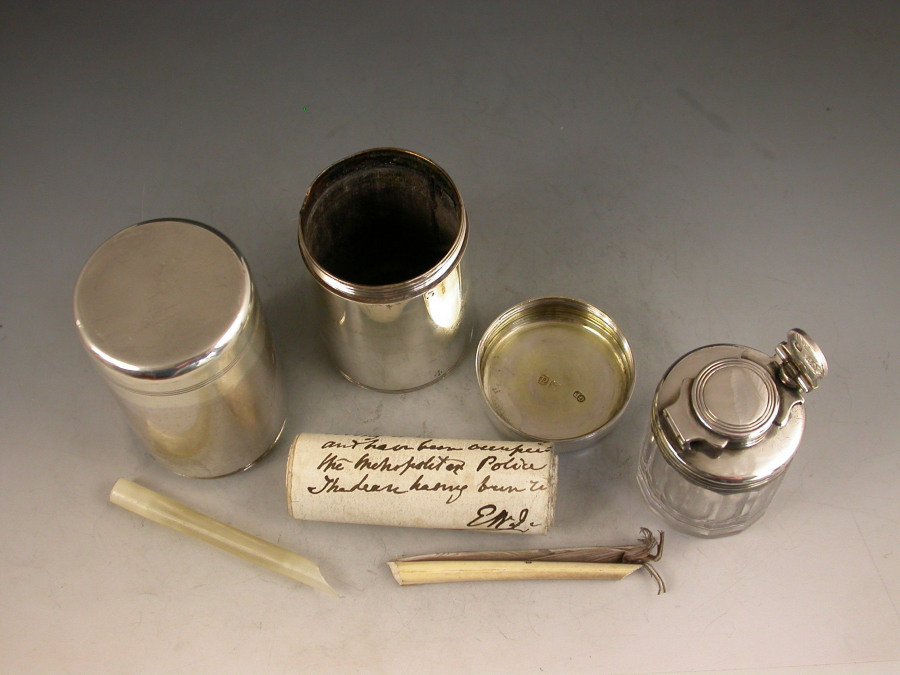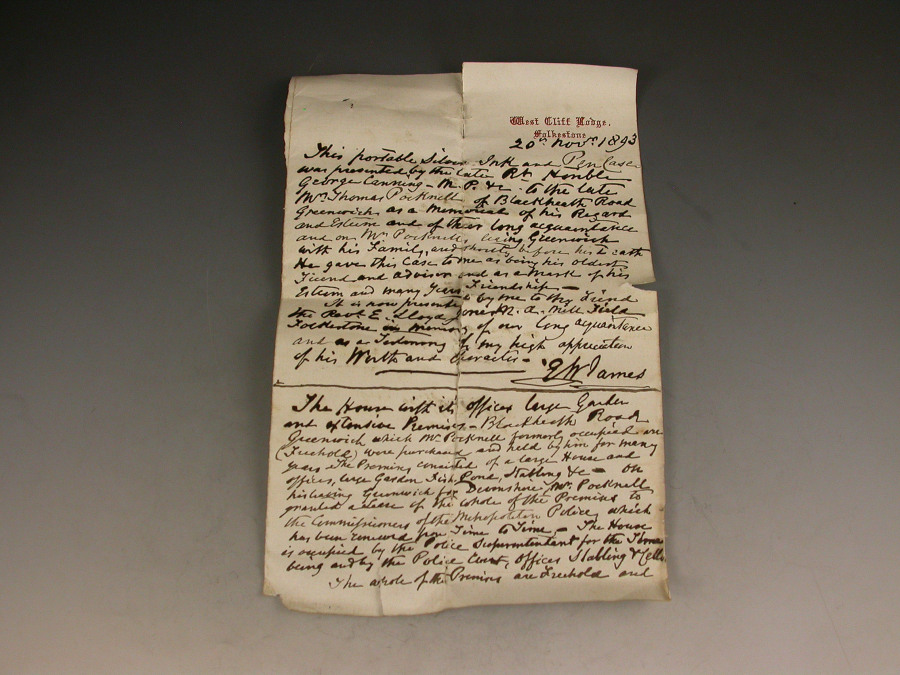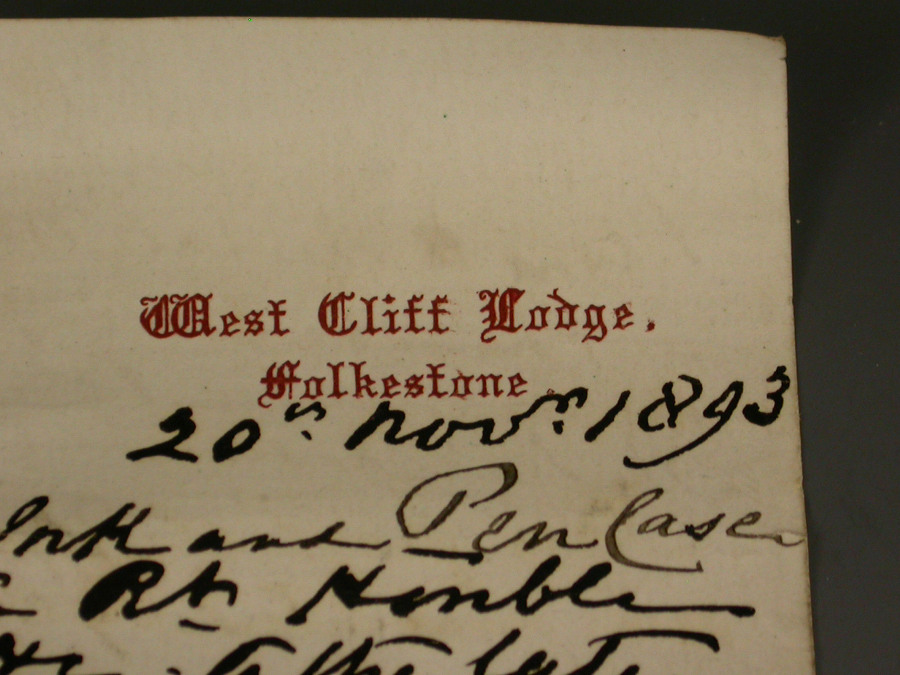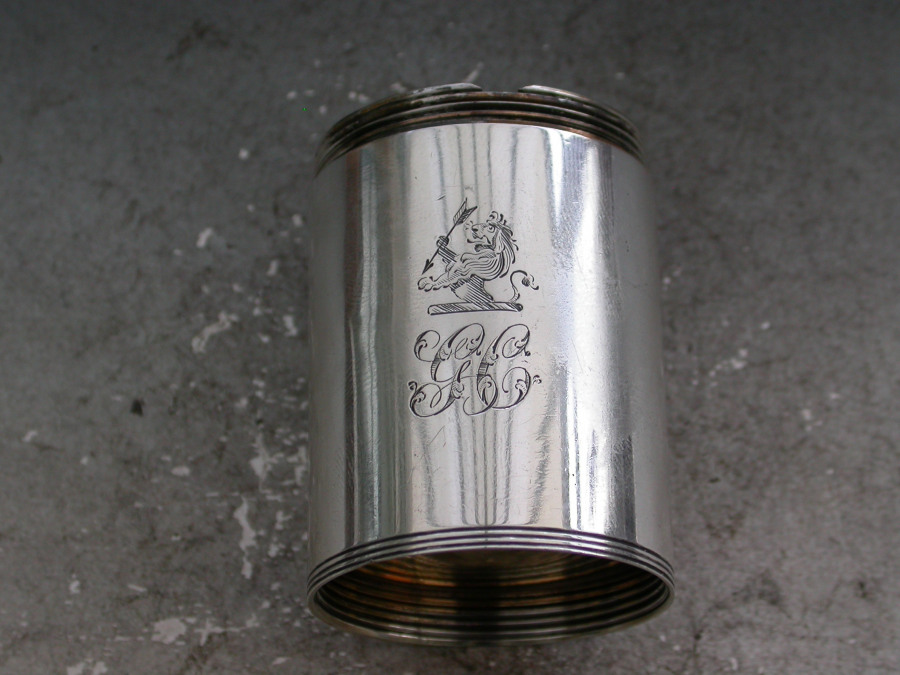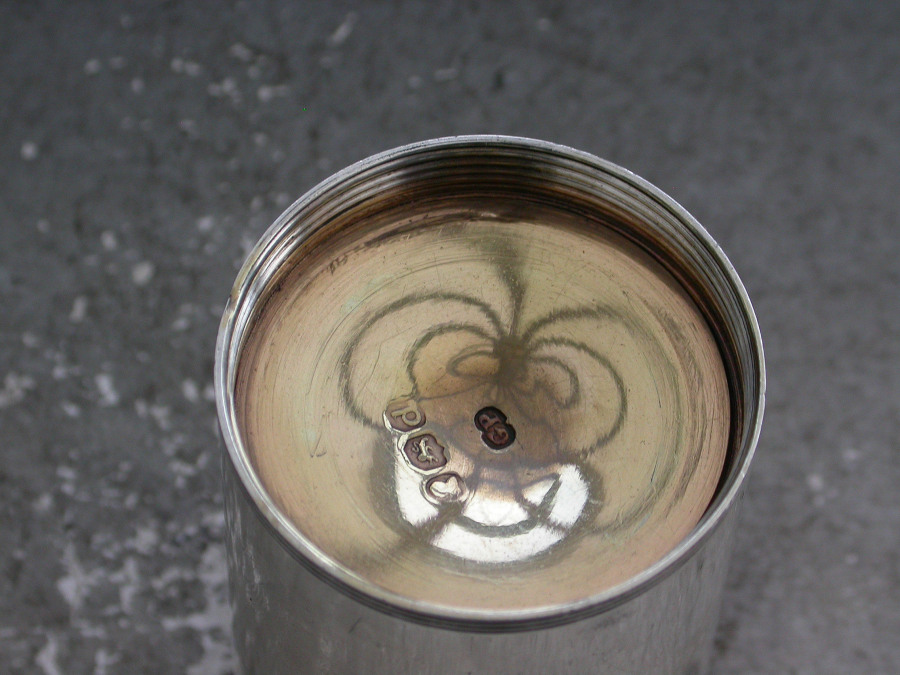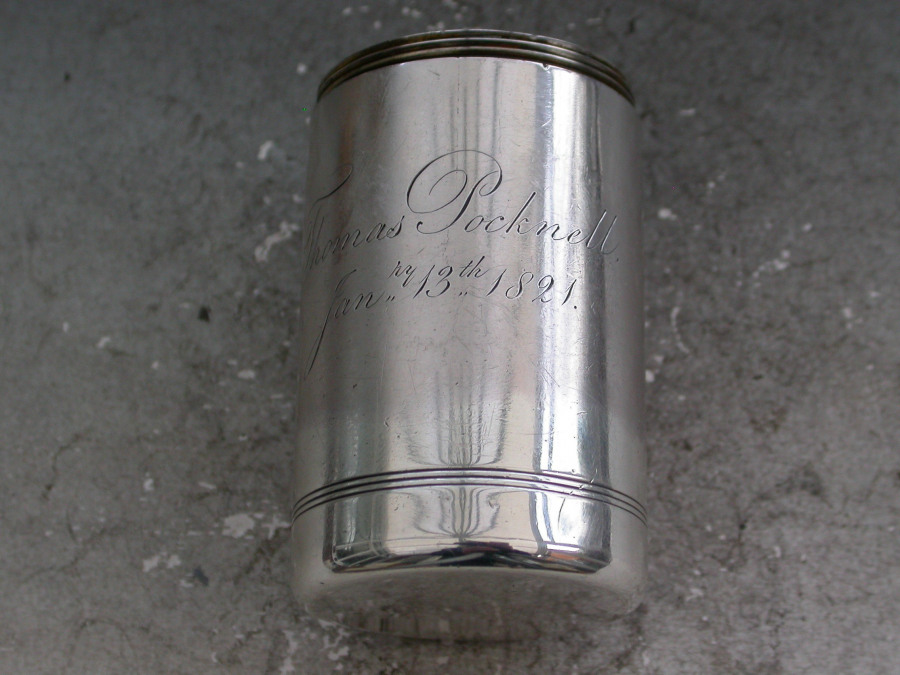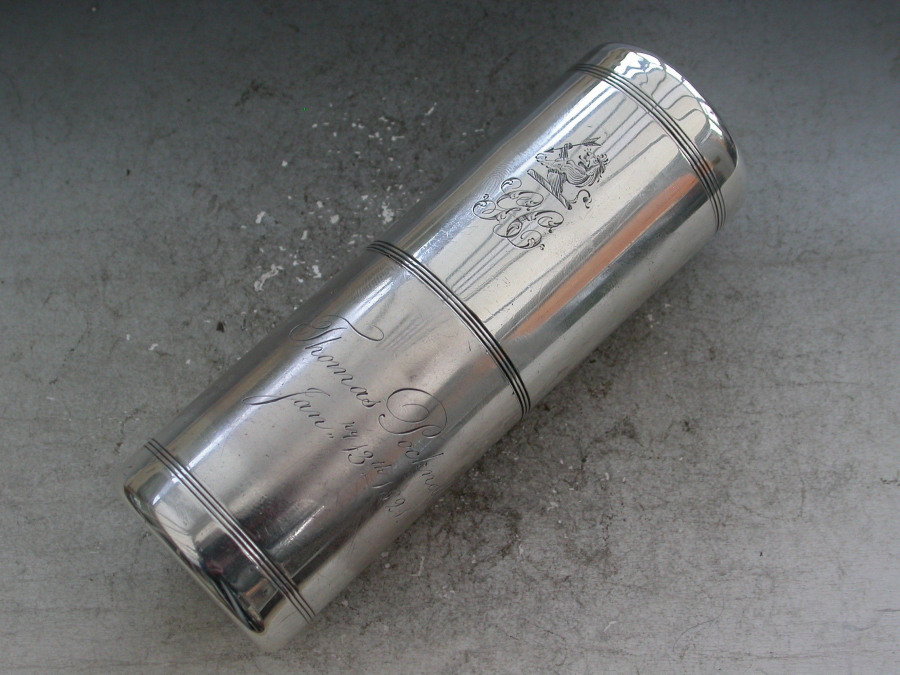 An extremely fine and rare George III silver Travelling Inkwell and Quill Case with British Prime Ministerial interest, the plain cylindrical case with reeded decoration to the body and unscrewing at the centre to reveal a silver gilt interior with two tubes housing contemporary quills. The top of the case unscrewing to reveal the inkwell compartment containing the silver mounted glass inkwell. The case engraved with contemporary presentation inscription and the crest and monogram of George Canning MP.

Complete with a Victorian hand written letter describing the history and provenance of the piece.

By George Pearson, London, 1819
Sold - £1,750.00
Condition
In good condition with no damage or repair
Weight
150.00 Grams (4.82 troy ounces)
Stock Code
TRS111215.424A
Literature
George Canning, FRS, (11 April 1770 – 8 August 1827) was a British statesman and Tory politician who served in various senior cabinet positions under numerous Prime Ministers, before himself serving as Prime Minister for the final four months of his life.
The son of an actress and a failed businessman and lawyer, Canning was supported financially by his uncle Stratford, allowing him to attend Eton College and Christ Church, Oxford. Canning entered politics as a Tory in 1793 and rose rapidly. He was Paymaster of the Forces (1800–1801) and Treasurer of the Navy (1804–1806) under William Pitt the Younger and Foreign Secretary (1807–1809) under The Duke of Portland. In 1809, he was wounded in a duel with his foe Lord Castlereagh and was shortly thereafter passed over as a potential prime ministerial successor to The Duke of Portland in favour of Spencer Perceval. He rejected overtures to serve as Foreign Secretary again, owing to Castlereagh's presence in Perceval's Cabinet, and he remained out of high office until after Perceval was assassinated in 1812.
Canning subsequently served under new Prime Minister The Earl of Liverpool as British Ambassador to Portugal (1814–1816), President of the Board of Control (1816–1821), and Foreign Secretary and Leader of the House of Commons (1822–1827). When The Earl of Liverpool resigned in ailing health in April 1827, Canning was chosen to succeed him as Prime Minister ahead of The Duke of Wellington and Sir Robert Peel. They both declined to serve under Canning and the Tories split between Peel and Wellington's Ultra-Tories and the Canningites. Canning thus invited several Whigs to join his cabinet. However, his administration did not last long. His health declined and he died in office in August 1827, after just 119 days in office, the shortest tenure of any British Prime Minister.