George III Silver Wine Label 'Bronte'
Elizabeth Morley, London 1810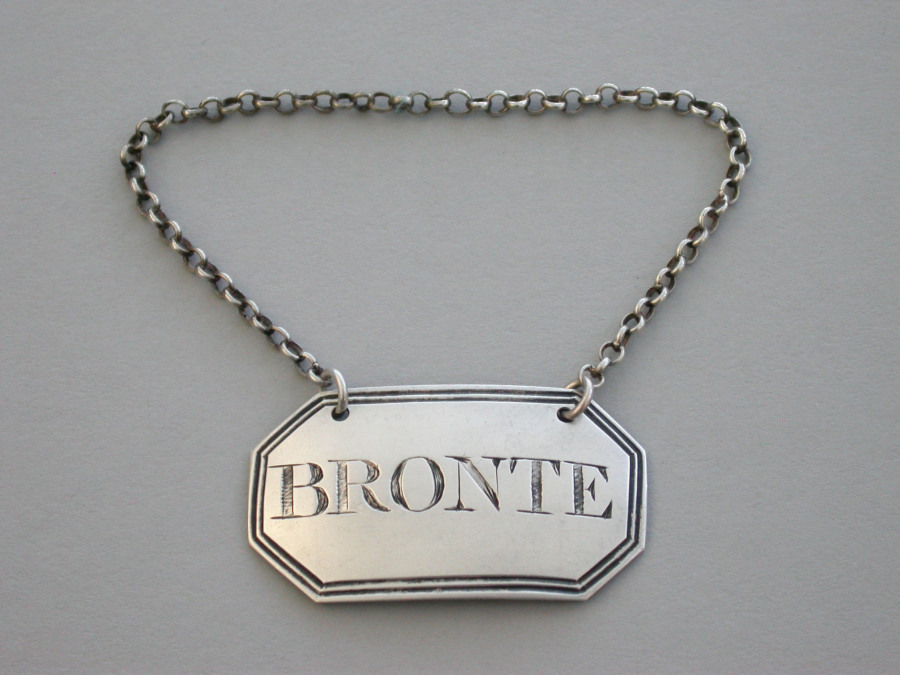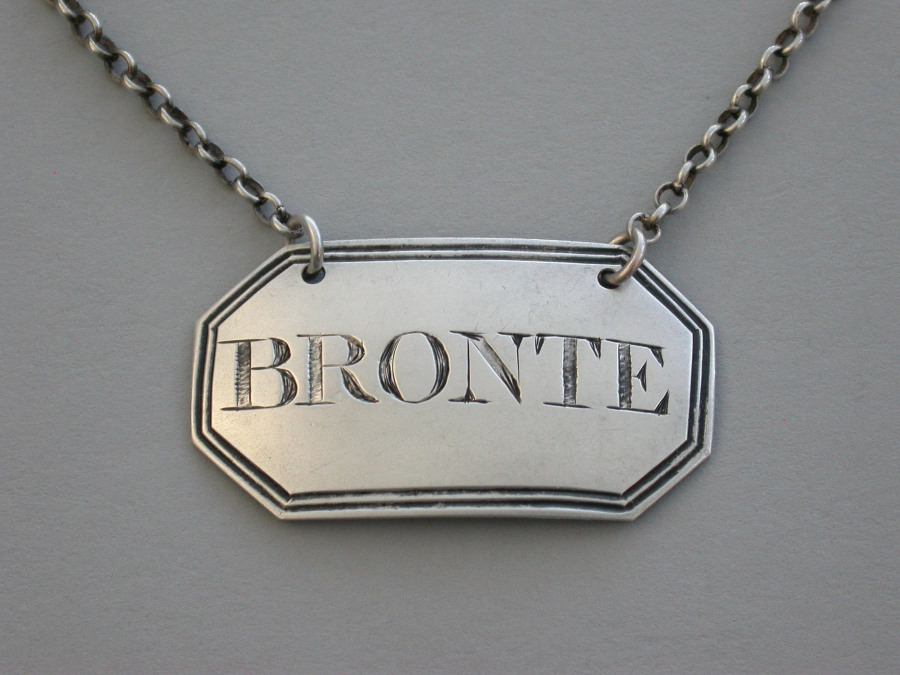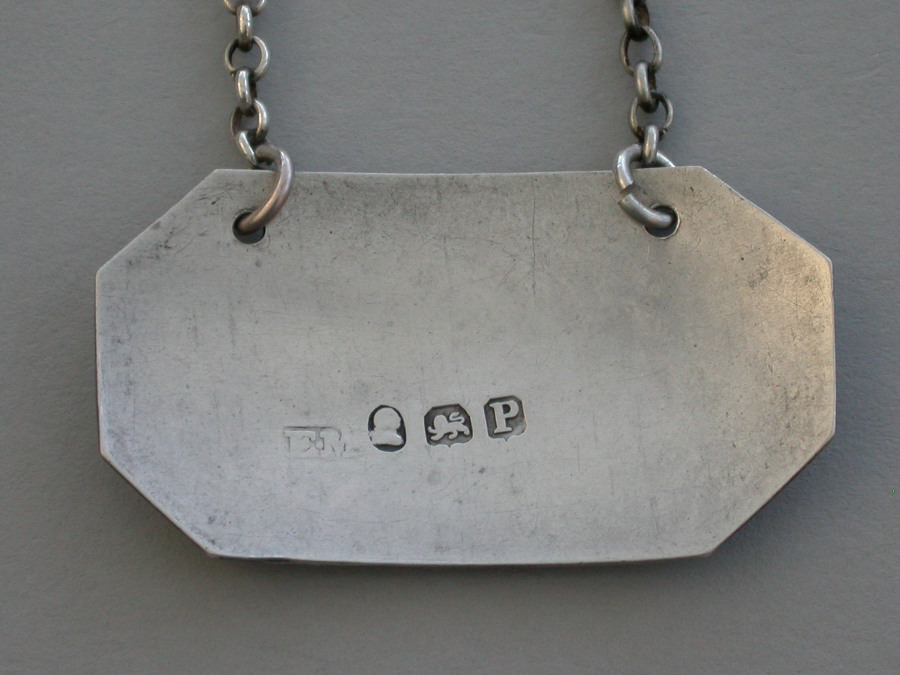 A rare George III silver Wine Label of cut-cornered rectangular form with double reeded border, incised for Bronte.

By Elizabeth Morley, London, 1810
Sold - £220.00
Condition
In good condition with no damage or repair
Weight
6.50 Grams (0.21 troy ounces)
Literature
See: The Book of the Wine Label by N.M.Penzer, pages 106-108 for a detailed account of this name and other variations of 'Bronte'.
BRONTÉ. On some labels this it spelt BRONTI, and is the name of a town in the province of Catania near Mount Etna, famous for its wine which was sometimes sold in England as AETNA. The town, together with its extensive estates which originally belonged to the monastery of Maniacum, was granted as a Dukedom to Nelson by Ferdinand IV of Naples in 1799.
The town is situated approximately 10 miles (16 km) west-northwest from Mount Etna, on the side of the valley of the Simeto river, and about 20 miles (32 km) west from Giarre and the coast.
In 1799, King Ferdinand III created Bronte as a Duchy, and rewarded admiral Horatio Nelson with the title of Duke for the help he had provided him in suppressing the revolution in Naples and so in recovering his throne.