George IV Silver Gilt Snuff Box Arms of Dover Cinque Port
Ledsam, Vale & Wheeler, Birmingham 1829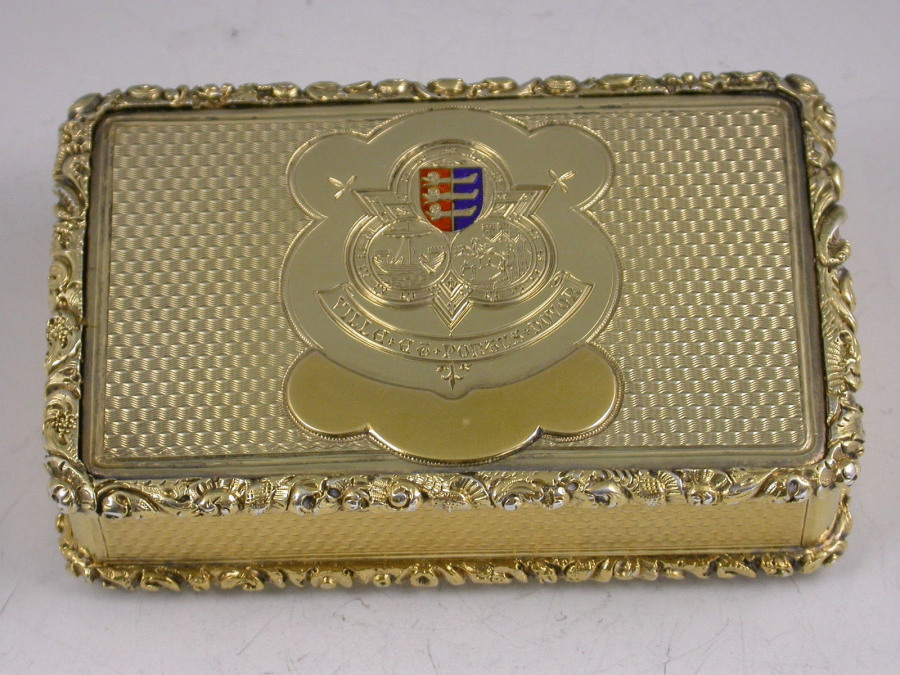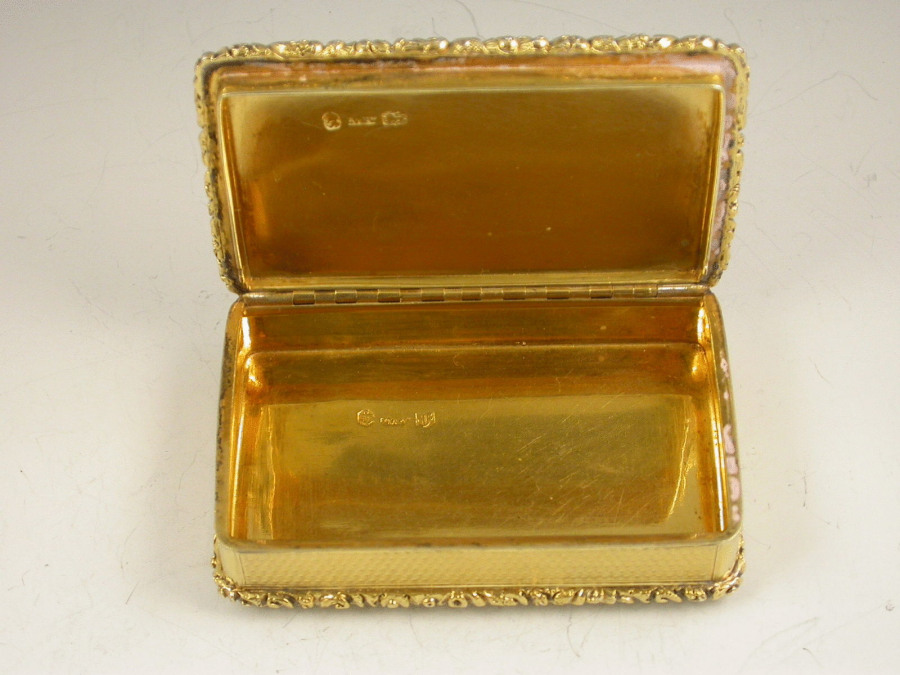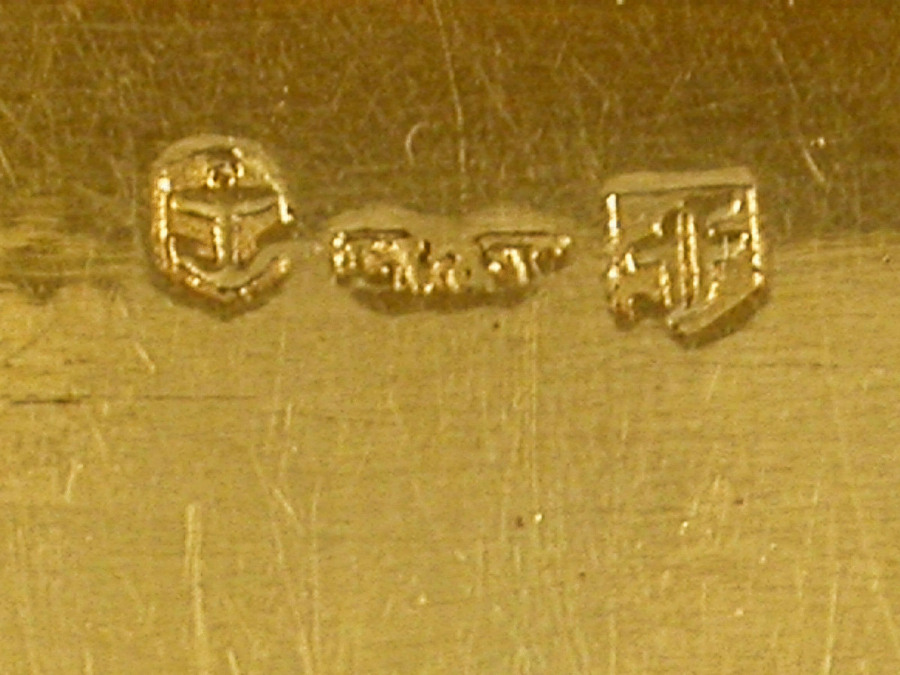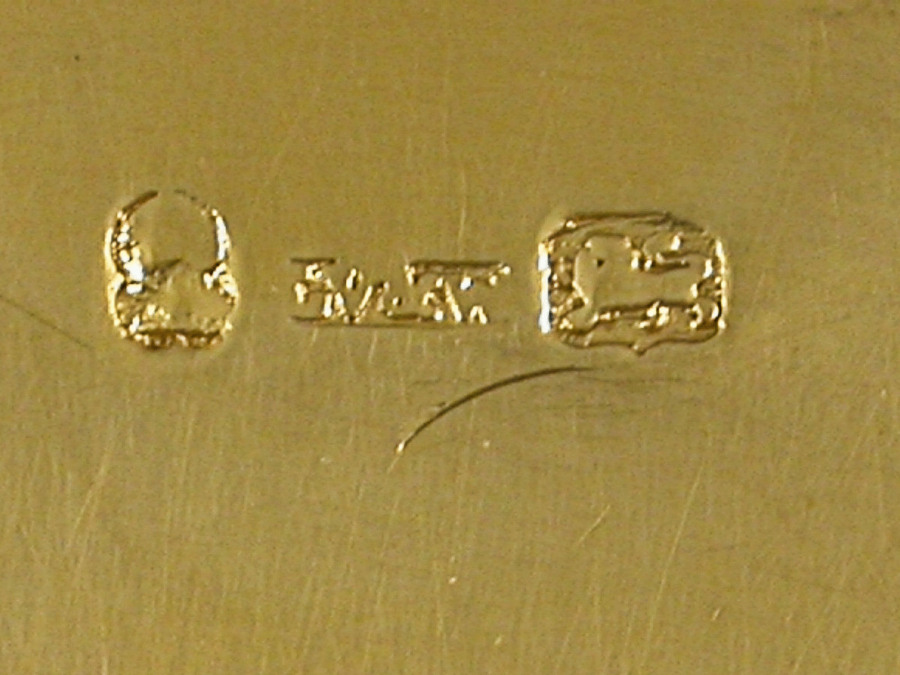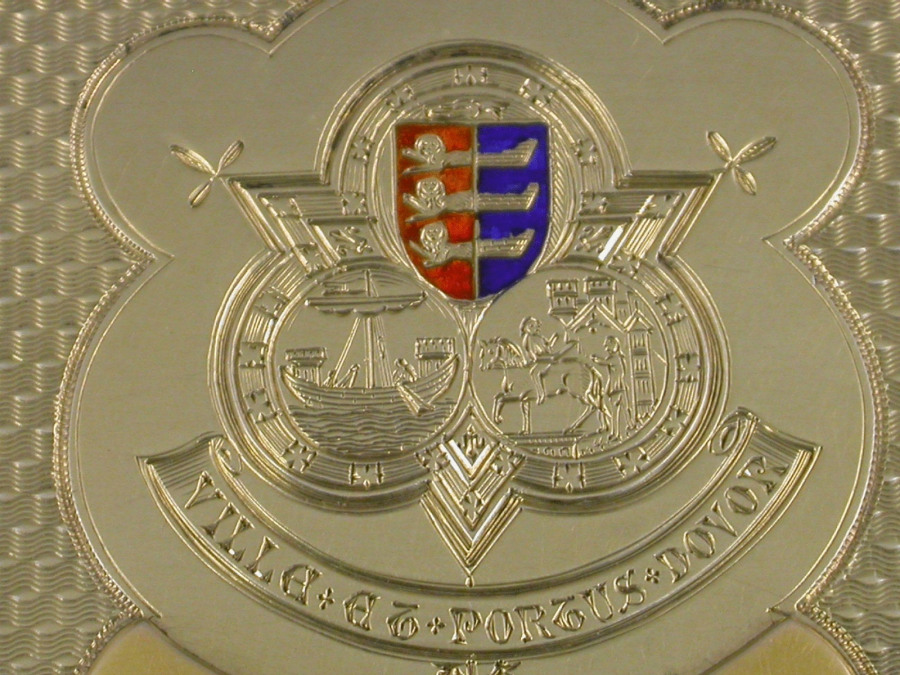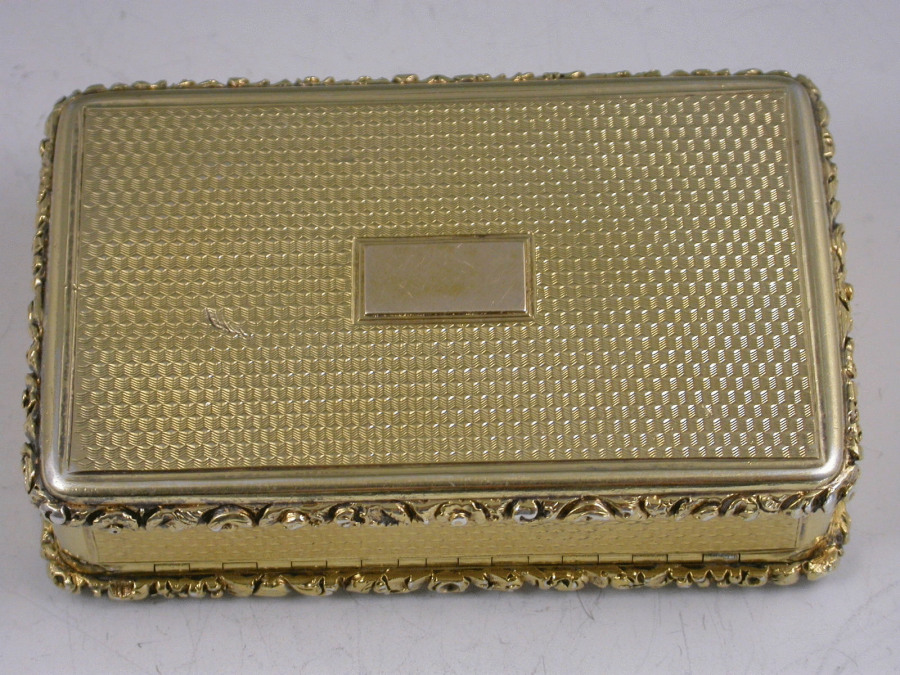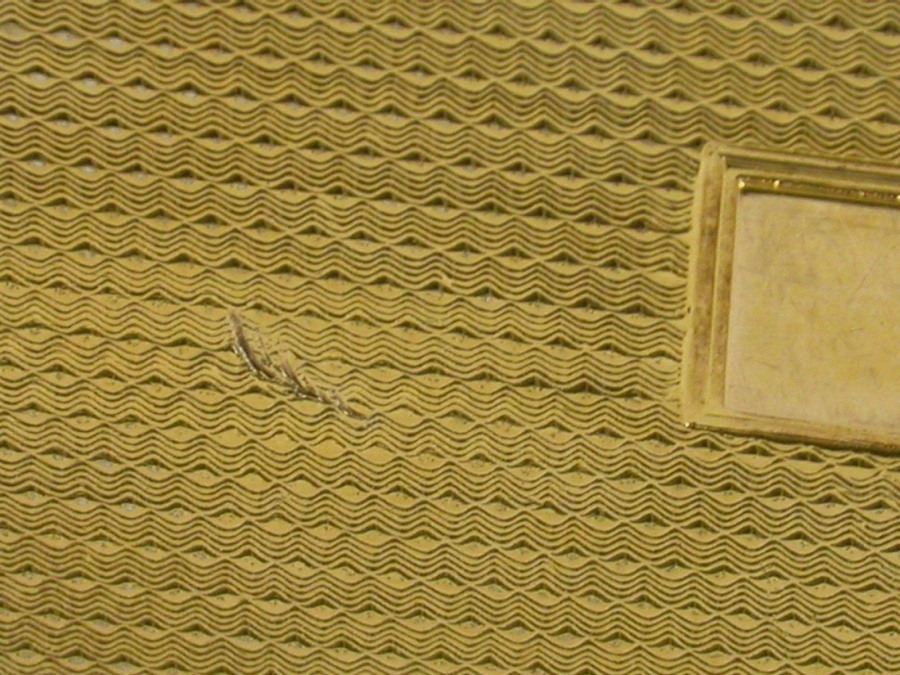 A fine George IV silver gilt Snuff Box of rectangular form with raised foliate scroll borders, the base lid and sides with engine turned decoration, base with vacant rectangular cartouche, the lid with enamelled Coat of Arms of the Cinque Ports and the Borough of Dover within a shaped cartouche.

The Arms of Dover were used by the Borough of Dover until Local Government Reorganisation in 1974. After this they were used by the Charter Trustees of Dover until 1996, when they were adopted by the newly formed Dover Town Council.

The Arms are in trefoil, or three lobed, form. At the top they contain a shield bearing the Arms of the Cinque Ports, beneath this are devices copied from the seal of the Borough dating from 1305. Beneath is a ribbon bearing the words "Ville-et-Portus-Dover" (Town and Port of Dover).

The Cinque Port Arms show the front halves of the three lions from the Arms of England joined to the back halves of three ships. Dover District Council has adopted a variant of the Cinque Port Arms.

The device on the lower left hand side of the Dover Arms is taken from the front of the Corporate Seal and shows a mediaeval Cinque Ports ship believed to date from around 1284.

The device on the lower right hand side is from the reverse of the Seal and represents the legend of St Martin of Tours, the Patron Saint of Dover. St Martin is shown on horseback dividing his clock with his sword for the poor man he meets outside the city gate of Amiens.

The Arms of Dover cannot be described as a 'Coat of Arms' as they are not registered with the College of Heralds, technically it is a 'device' which was acquired over the years. An attempt to register the Arms was dropped, as the question of alterations (some of the items on the Arms are not heraldically correct) and other complications (mainly financial) arose.

The Coat of Arms of the Cinque Ports first appeared in 1305, second amongst the earliest English known heraldic emblems, predating even the coat of arms of the City of London. The Coat of Arms of the Cinque Ports displays three ships' hulls and three Lions passant guardant con-joined to these hulls, all in gold. These may originally have been Gules three lions passant gardant in pale Or (for England) dimidiating Gules three ships' hulks in pale Or. The Coat of Arms of the Confederation of the Cinque Ports is set out on a red and blue background and traditionally represents the 14 'Corporate' Members.

By Ledsam, Vale & Wheeler, Birmingham, 1829.

Sold - £1,650.00
Condition
In good condition with just a fault to the engine turned decoration on the base.
Weight
174.00 Grams (5.59 troy ounces)