George V Novelty Silver 'Flambeau' Dog Bookmark After Benjamin Rabier
Sampson Mordan, Chester 1916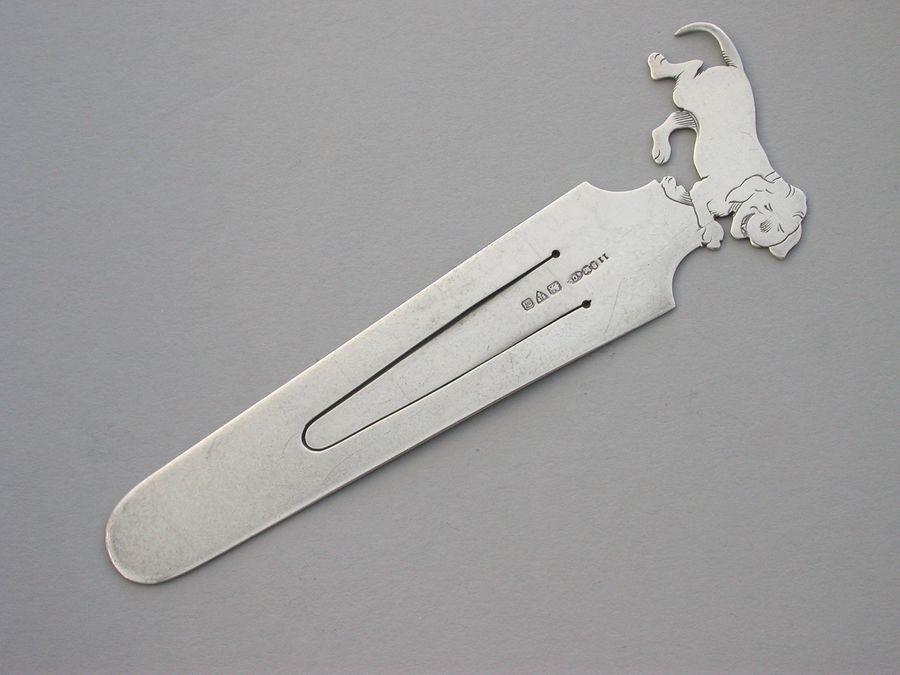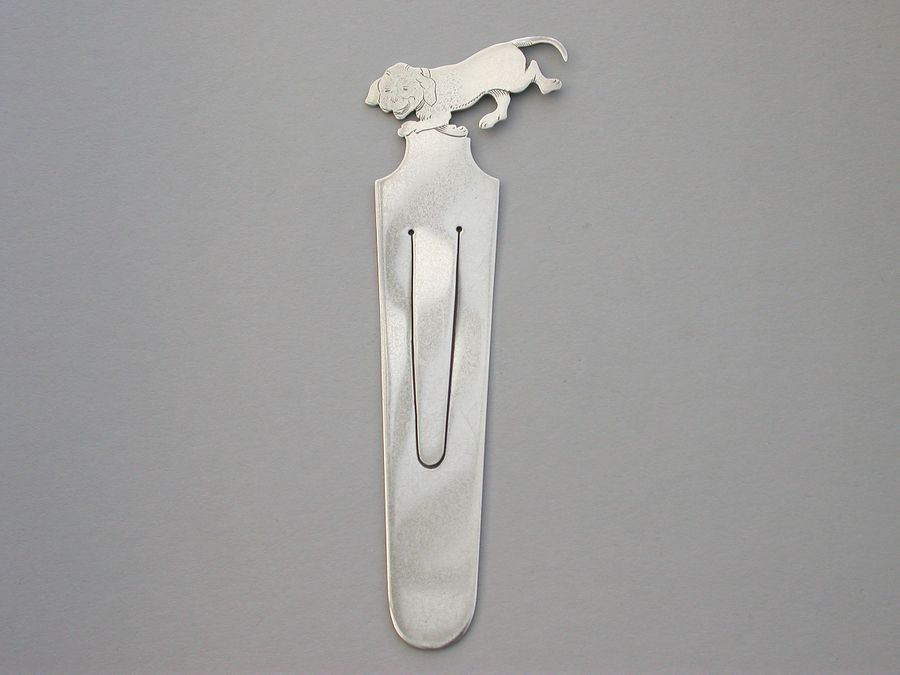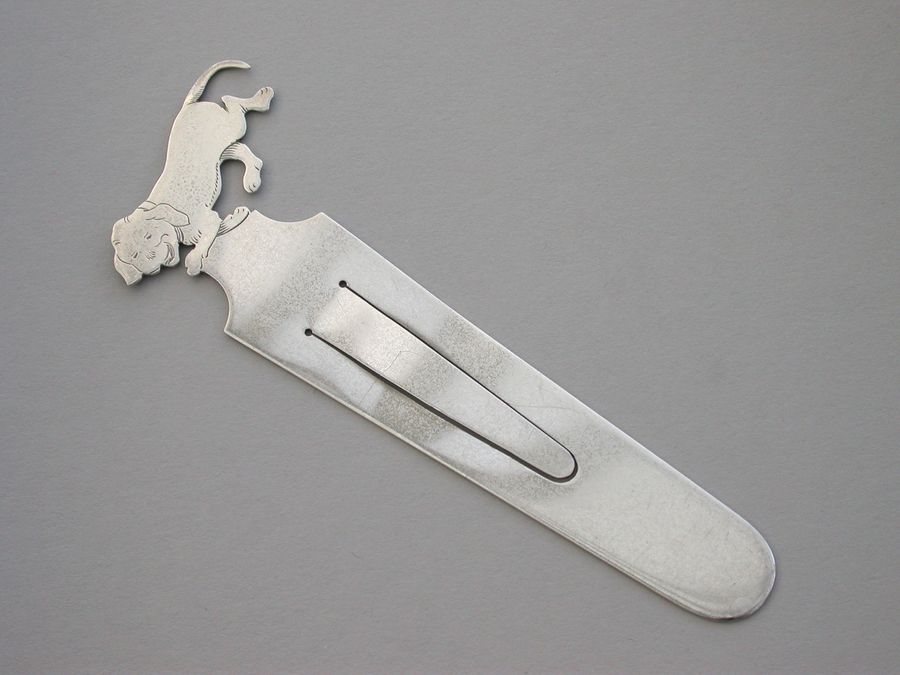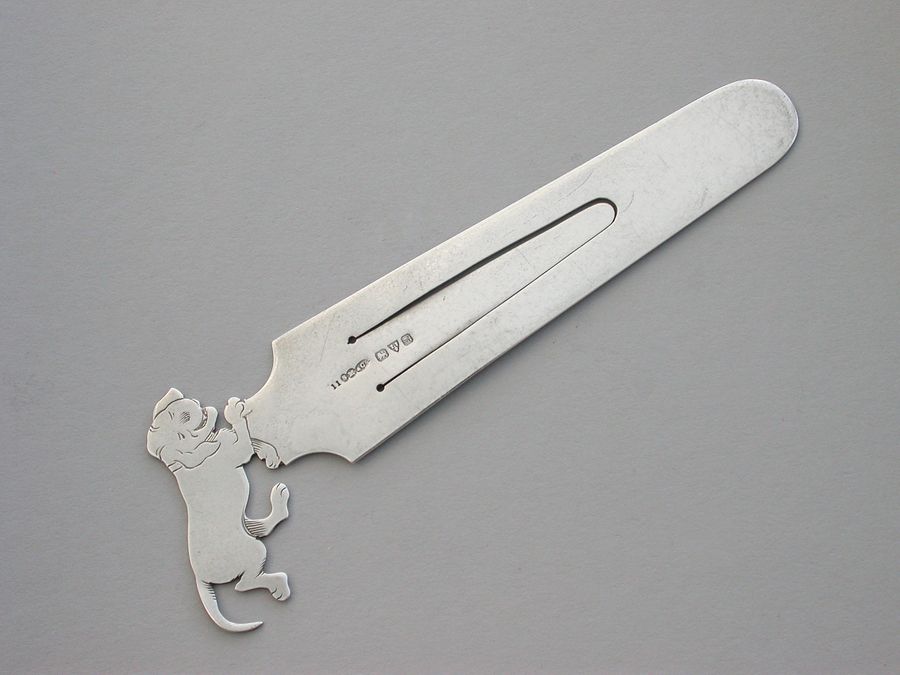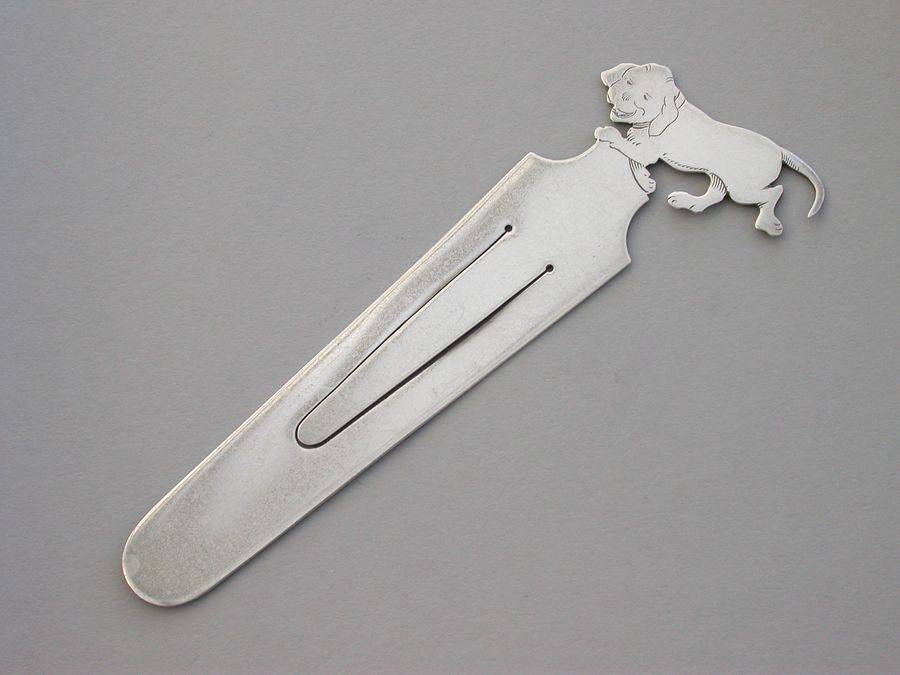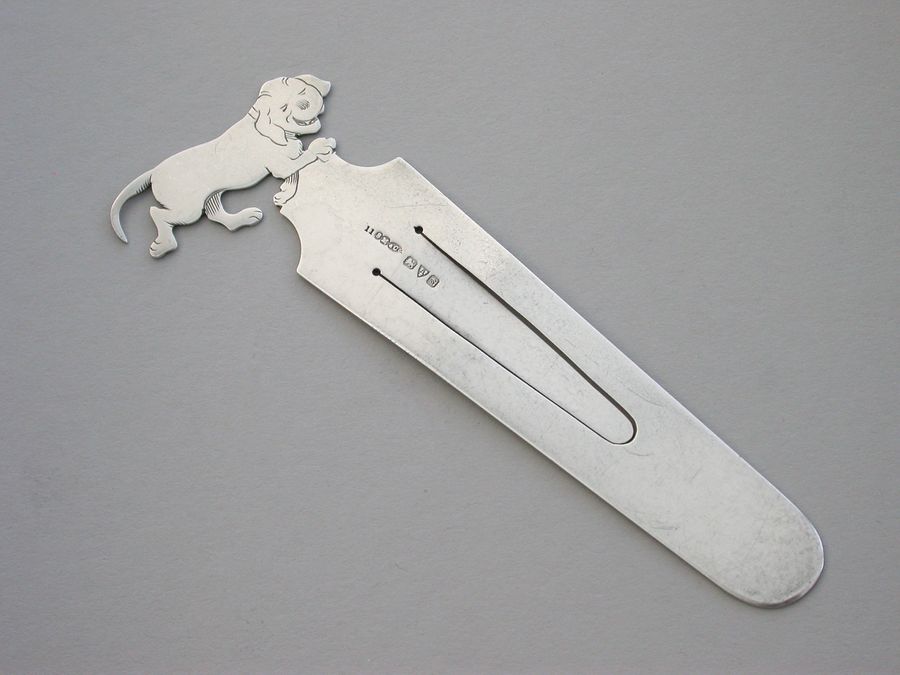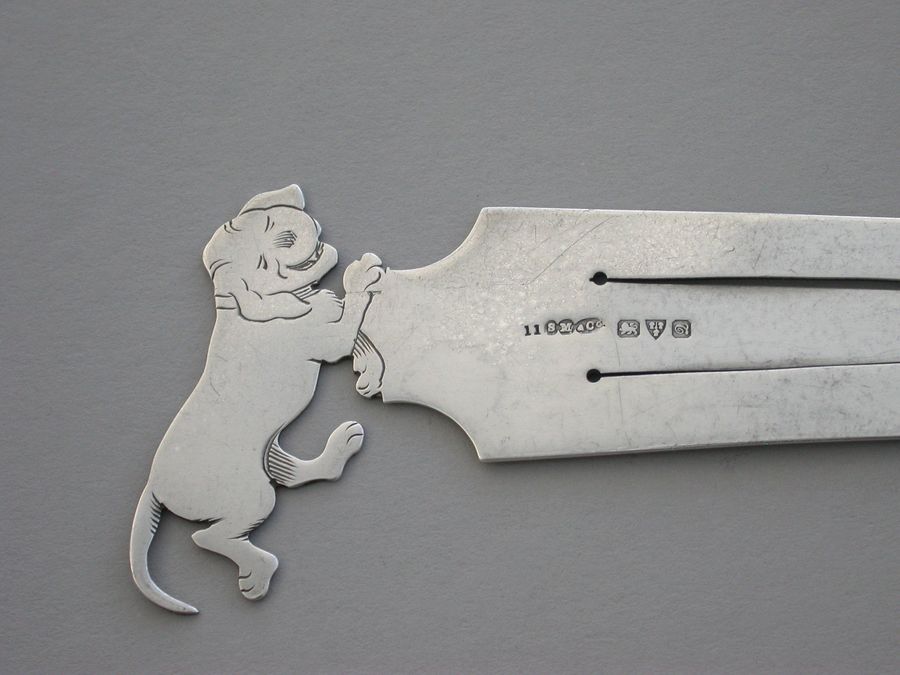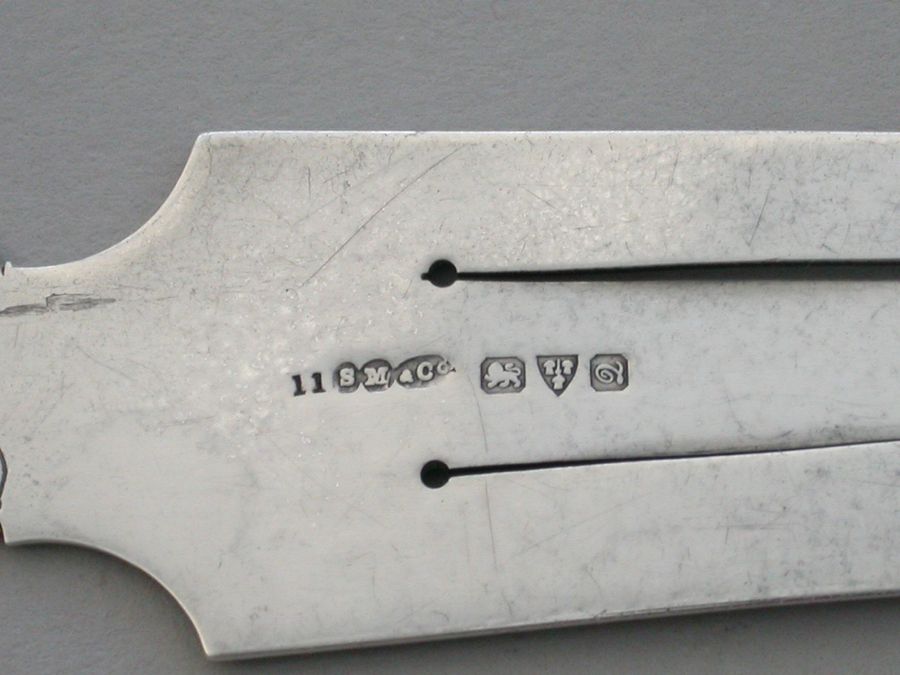 A rare early 20th century large silver Bookmark, the terminal formed as the comical Dog "Flambeau", after a design by Benjamin Rabier.

By Sampson Mordan & Co, Chester, 1916.

Benjamin Rabier (1864-1939) is a French illustrator, comic book artist and animator. He became famous for creating La vache qui rit, and is one of the precursors of animal comics. His work has inspired many other artists, notably Hergé and Edmond-François Calvo. Rabier started to work as an illustrator for various newspapers after meeting Caran d'Ache. His most famous creations are Gideon the duck and the characters he drew for Le roman de Renart.

"Flambeau" - A literal 'dog of war', this creation utilised Rabier's ability to use animals as a means to talk about people. Flambeau highlighted the absurdity of the war and combined black humour with heroic tales. By 1916 the small dog had become so successful that he featured in a number of early animated cartoons that were made in collaboration with the father of modern animation Émile Cohl (1857–1938).


£365.00
Condition
In good condition with no damage or repair, the tongue just slightly proud
Weight
19.00 Grams (0.61 troy ounces)