George V Patented Silver Revolving Table Vesta Box Asprey
SAMPSON MORDAN & CO, London 1927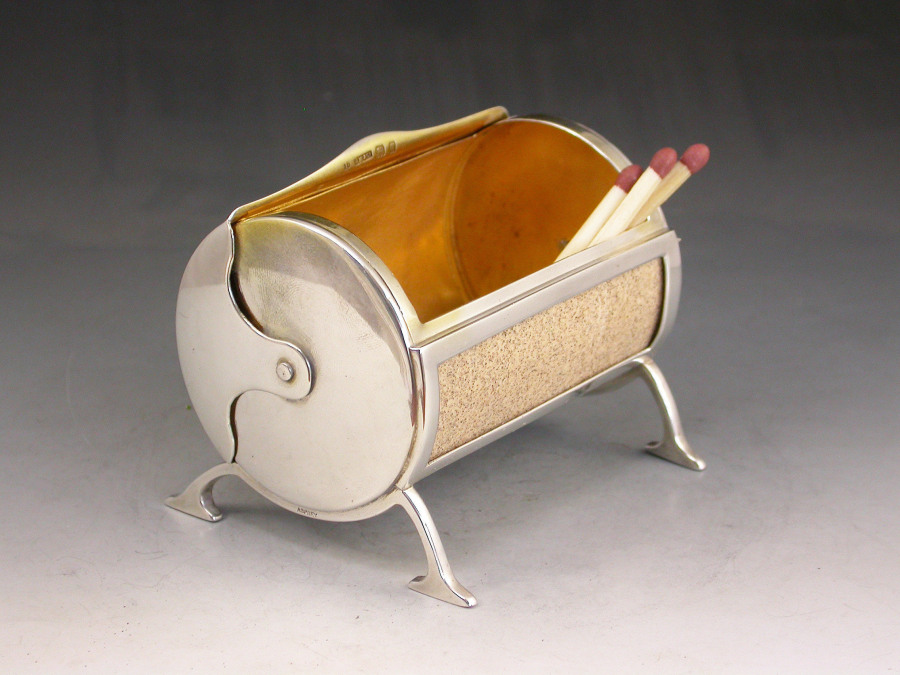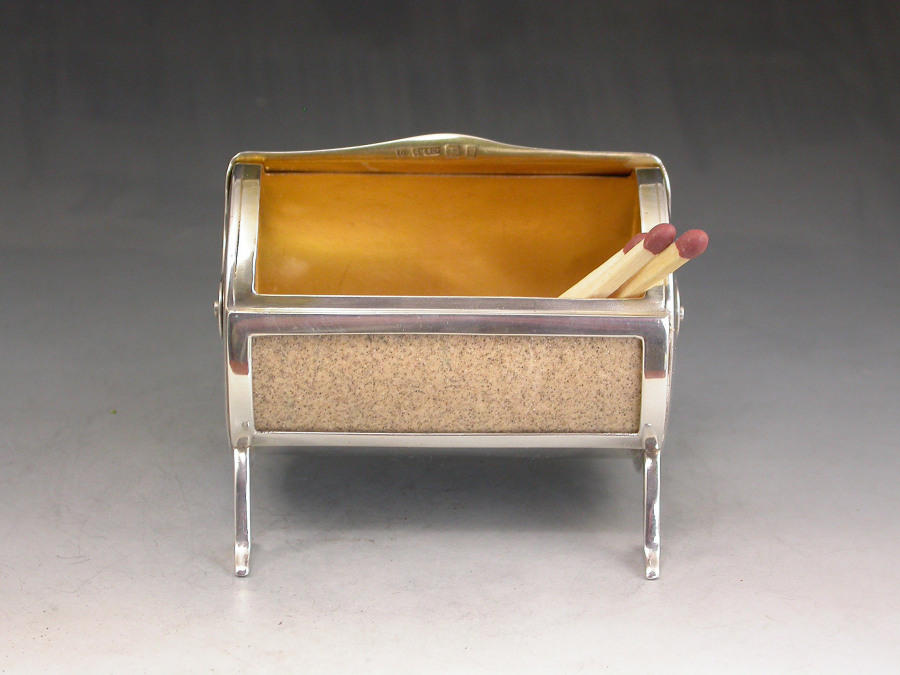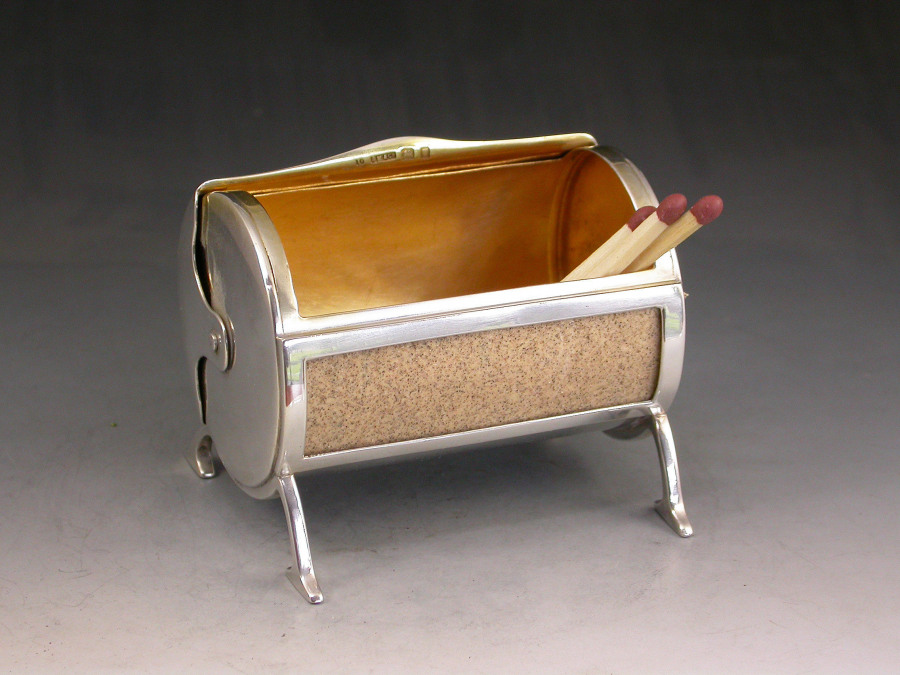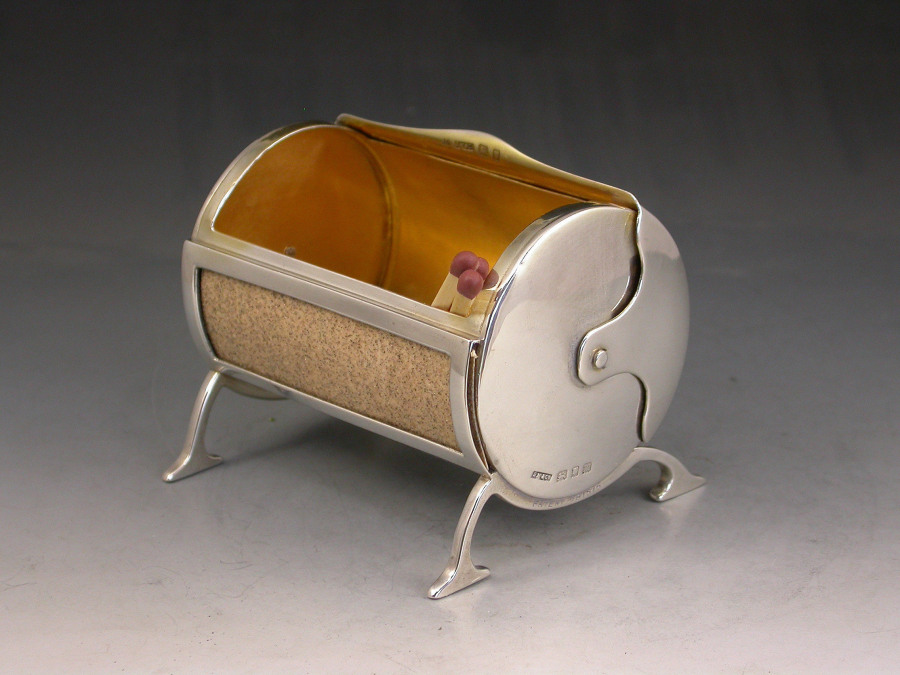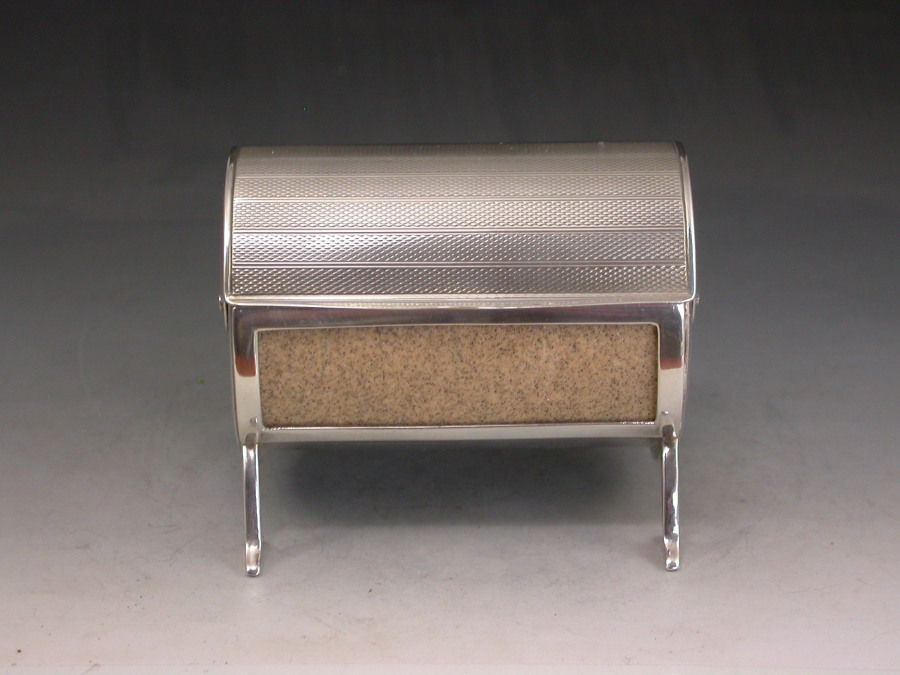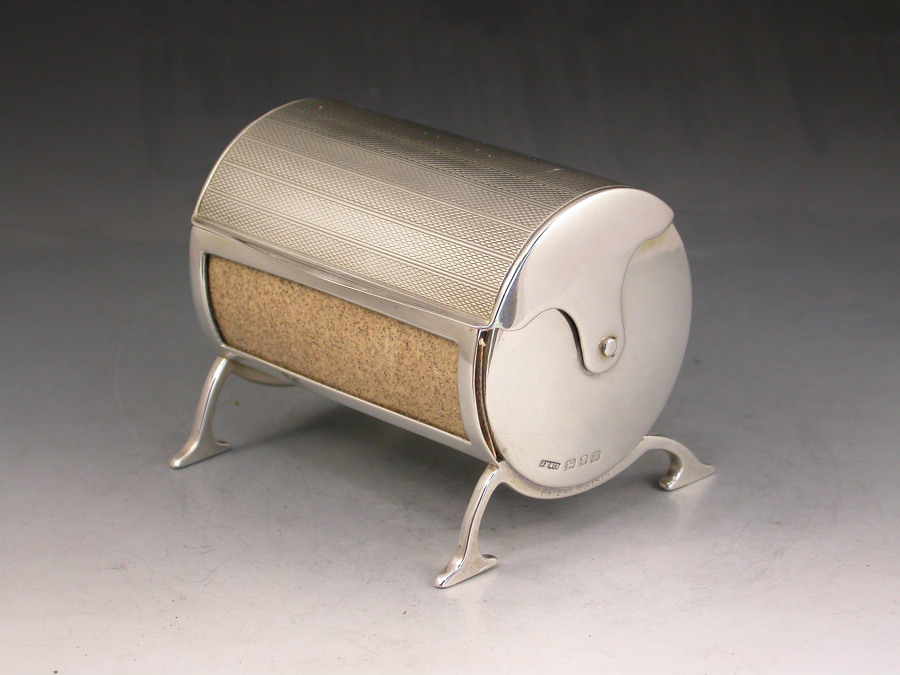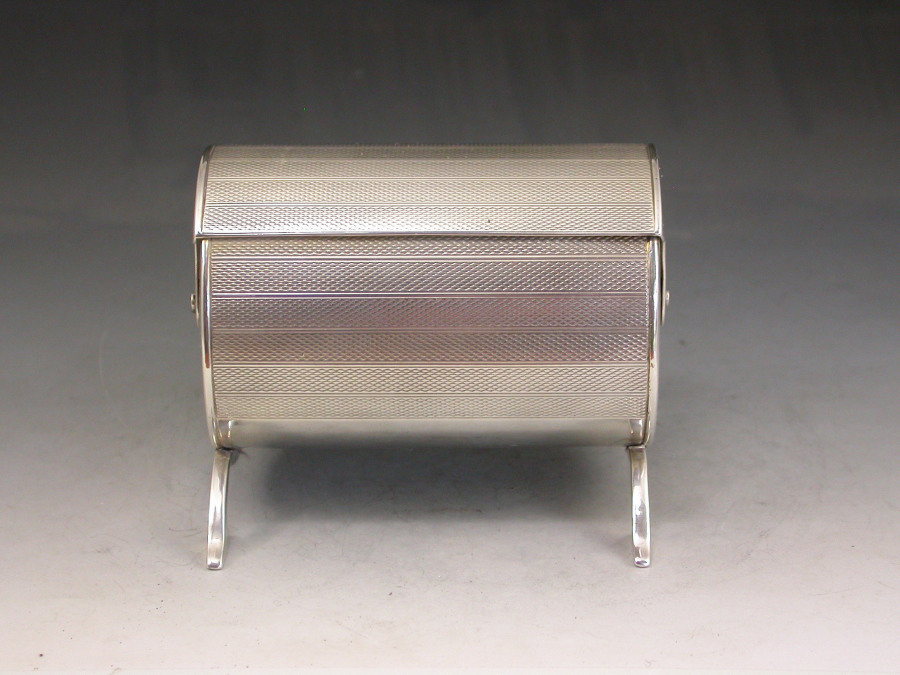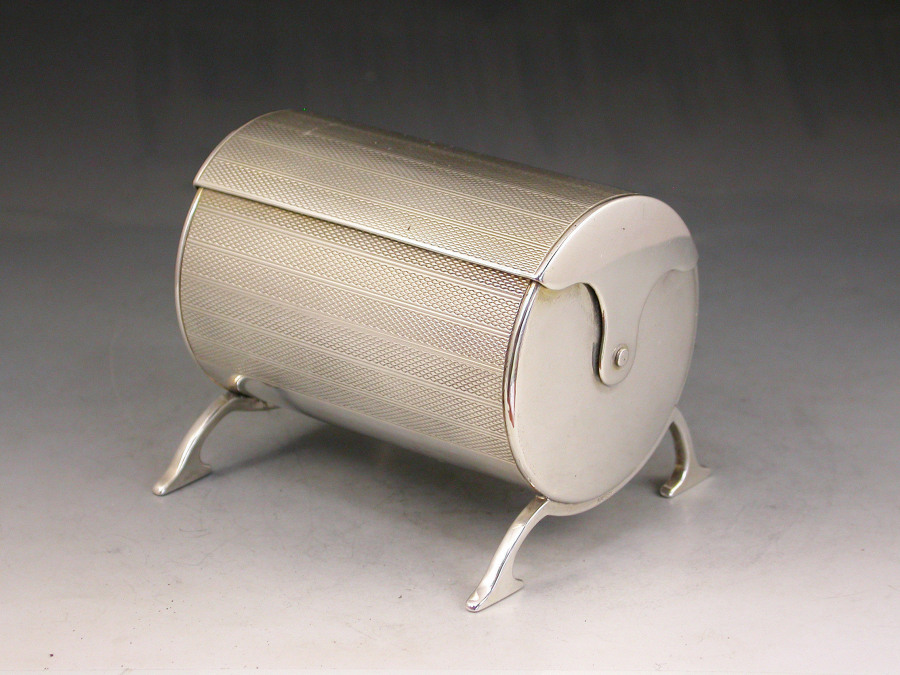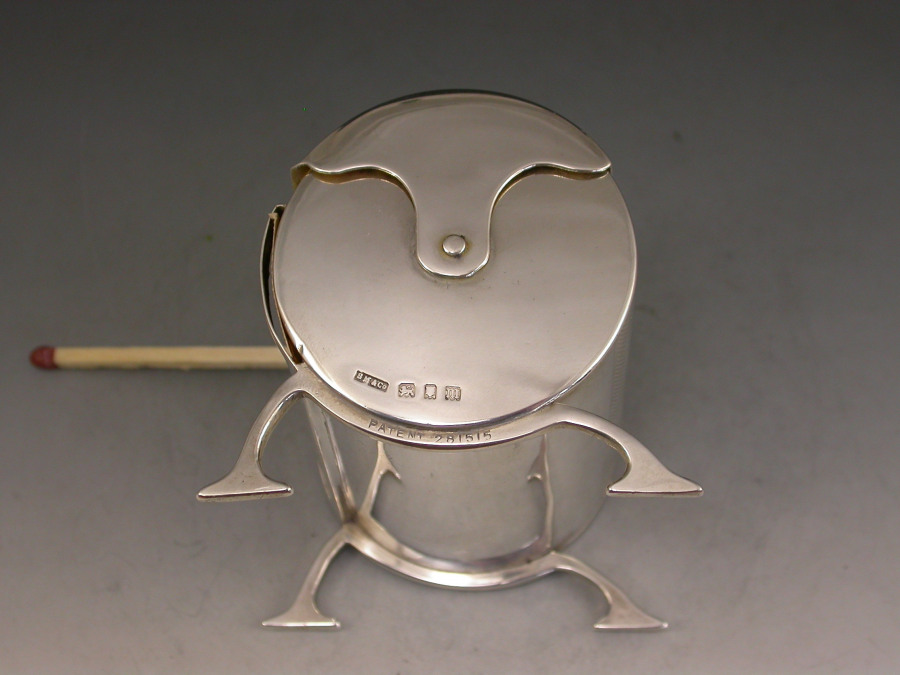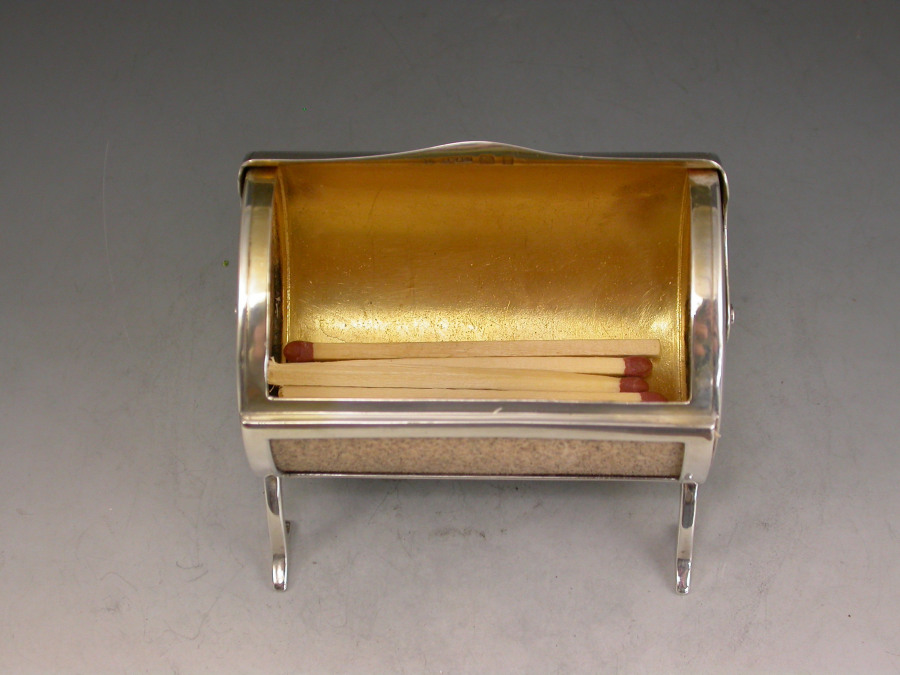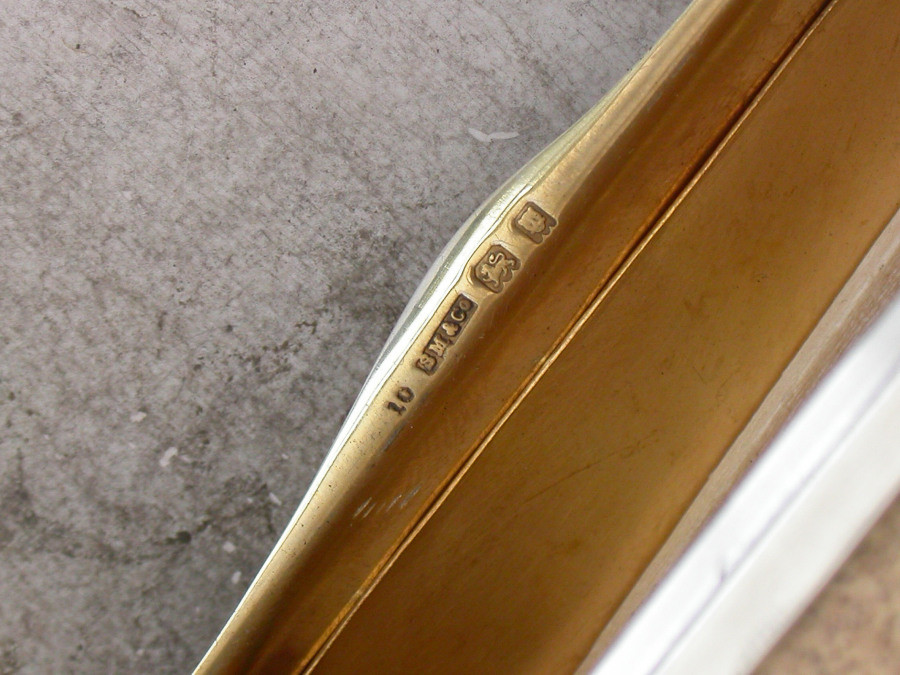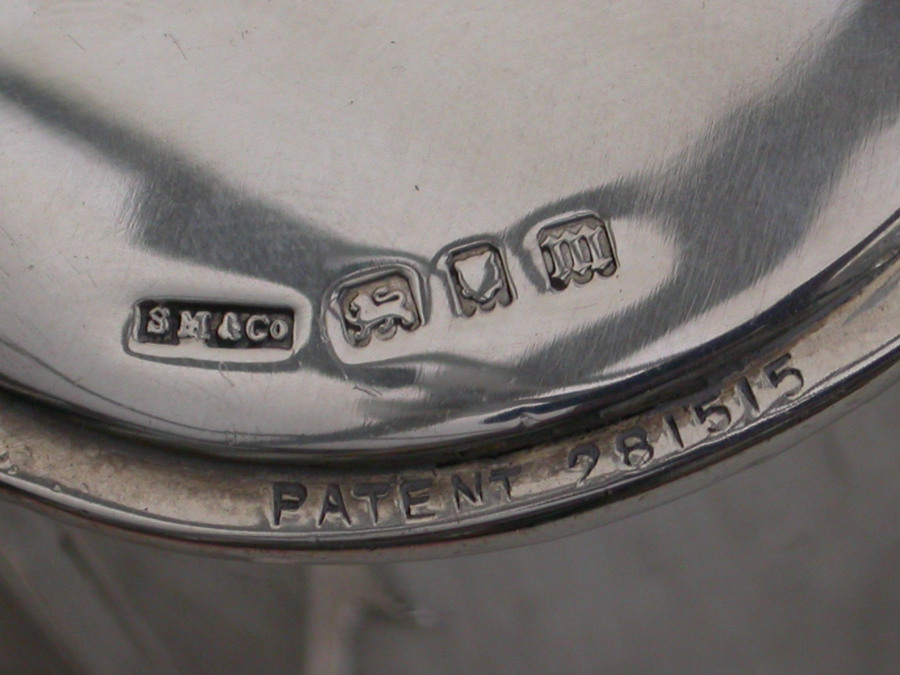 A fine quality George V silver revolving cylindrical Table Vesta Box, of a Patented design, standing on four spread feet, the pivoted cover revolving back and forth and forming an almost gasket like seal. A silver frame to the front holds the replaceable sandpaper striker. Art Deco style engine turned decoration to the lid and rear and a rich silver gilt interior.

This design is more frequently seen in a larger size as a cigarette case and is quite unusual as a table Vesta.

A copy of the original Patent application for the design can been seen in my newsletter of March 2015. (See newsletter archive on home page).


By Sampson Mordan, London, 1927. Retailed by Asprey.


Sold - £565.00
Condition
In good condition with no damage or repair
Weight
104.00 Grams (3.34 troy ounces)
Literature
The original patent application (No;281515) describes the invention as: ""An Improved Stand or Holder for Cigarettes and other Small Articles"".
281,515. Mordan & Co., Ltd., S., and Bedford, P. L. March 4, 1927. Biscuit boxes; sugar holders.-A receptacle for small articles, which may be used for biscuits or sugar, comprises a horizontally supported cylindrical body with a lid conforming in shape to the body and pivoted to swing about the axis thereof. A stop is provided to limit the movement of the lid which is mounted so that it is held closed by its own weight.