George V Shipping & WW1 Interest Enamelled Pennant Vesta Case
WALKER & HALL, Sheffield 1914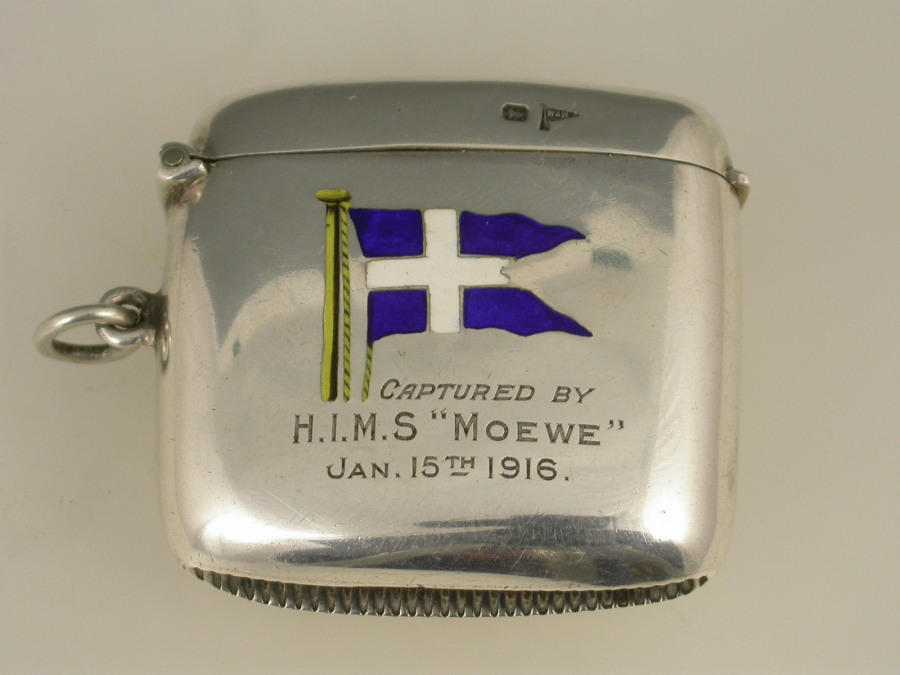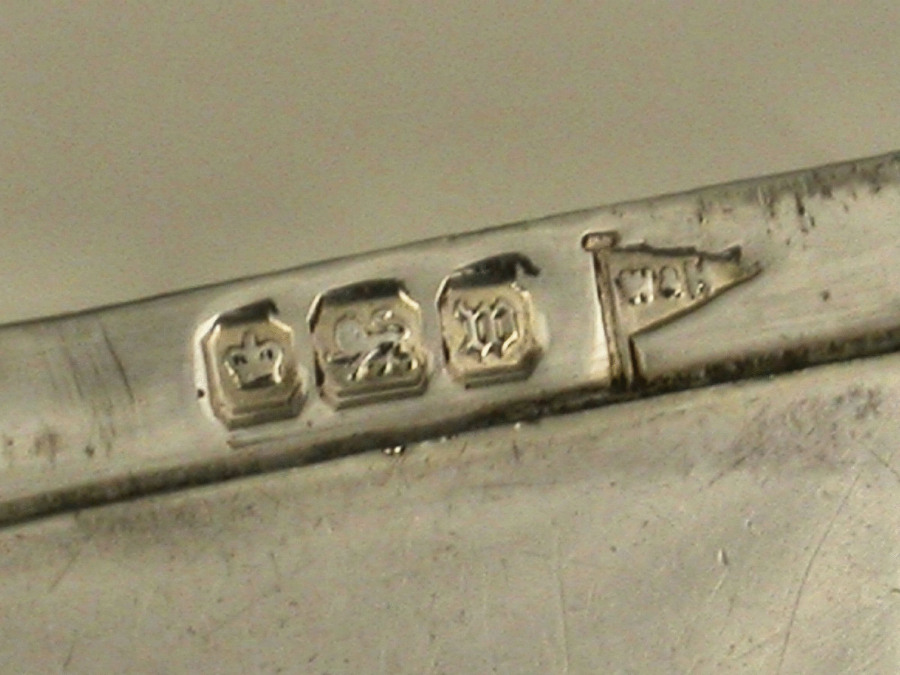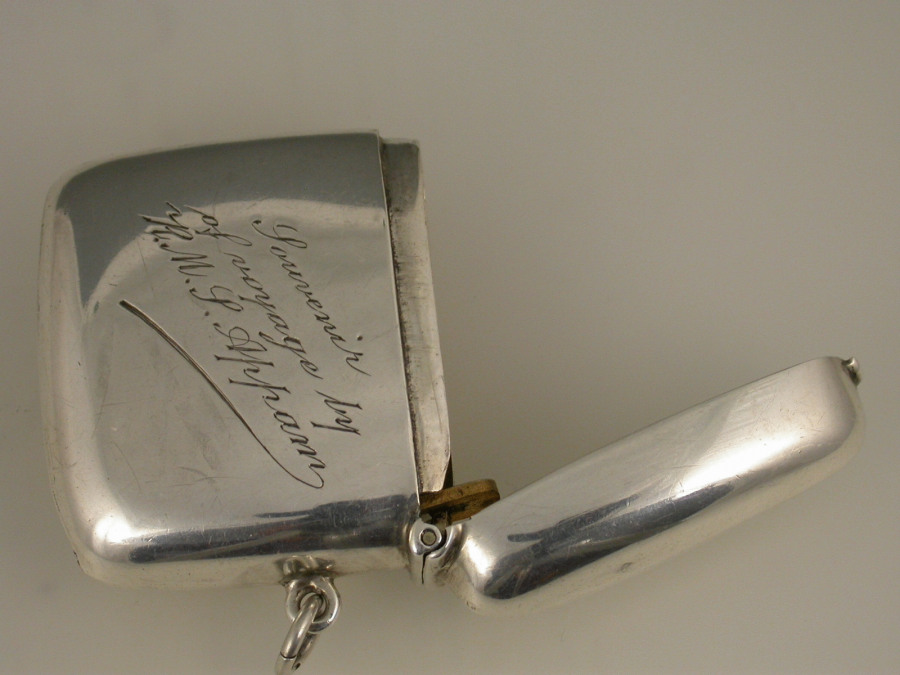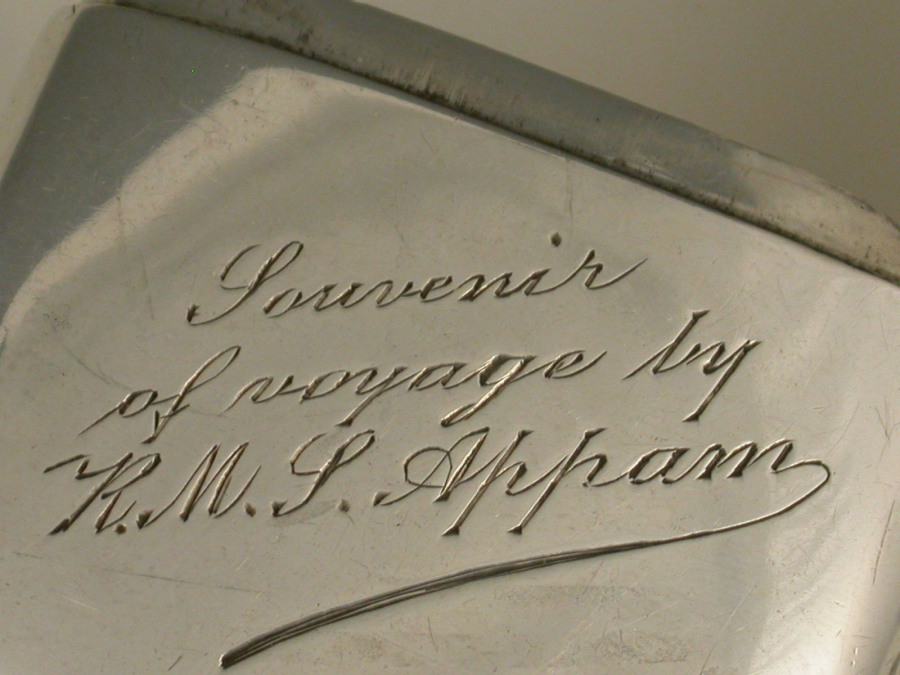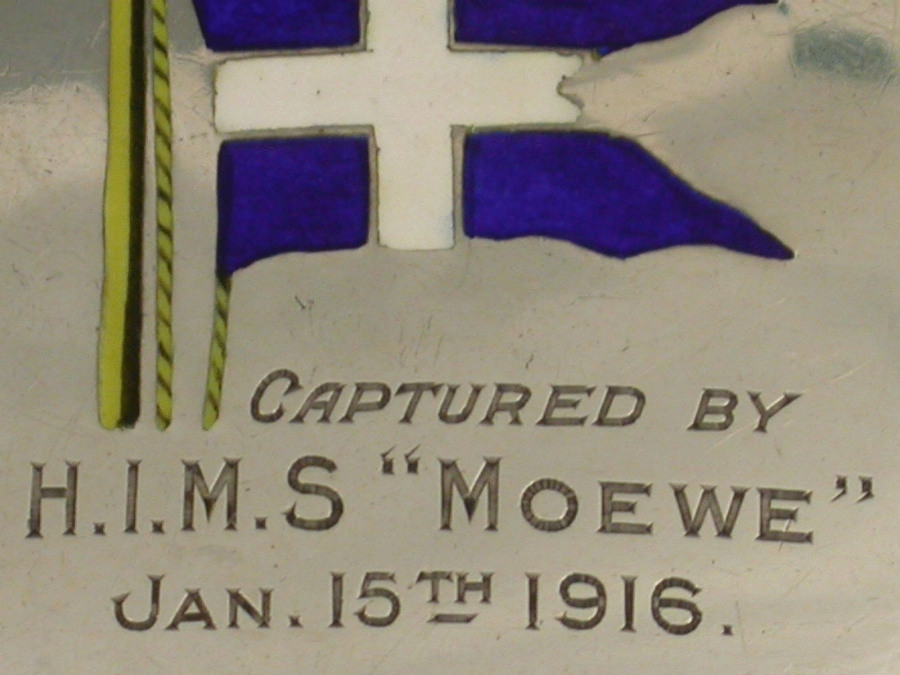 A very interesting George V silver Vesta Case of large rounded rectangular form, the front enamelled with the swallowtail pennant of the British & African Steam Navigation Society, Limited (Elder Dempster) and engraved with the inscription; 'Captured by H.I.M.S. "MOEWE" Jan.15th 1916.' The reverse engraved; 'Souvenir of voyage by R.M.S.Appam.'

By Walker & Hall, Sheffield 1914.

The H.I.M.S. Moewe was one of the most famous and successful WW1 German Naval Raiders. The R.M.S. Appam was one of the first ships captured by the Moewe in 1916. The 7,781 ton liner was captured near Madeira and later the Appam, it's crew and passengers (as well as many other captured seamen and civilian passengers of other ships) was taken to the then neutral port of Hampton Roads, Virginia, USA, where the Appam was interned.

Sold - £450.00
Weight
37.00 Grams (1.19 troy ounces)