George V Silver & Enamel Bookmark Flag of Alfred Holt & Co - Blue Funnel Line. TSS Nestor
MAPPIN & WEBB 1926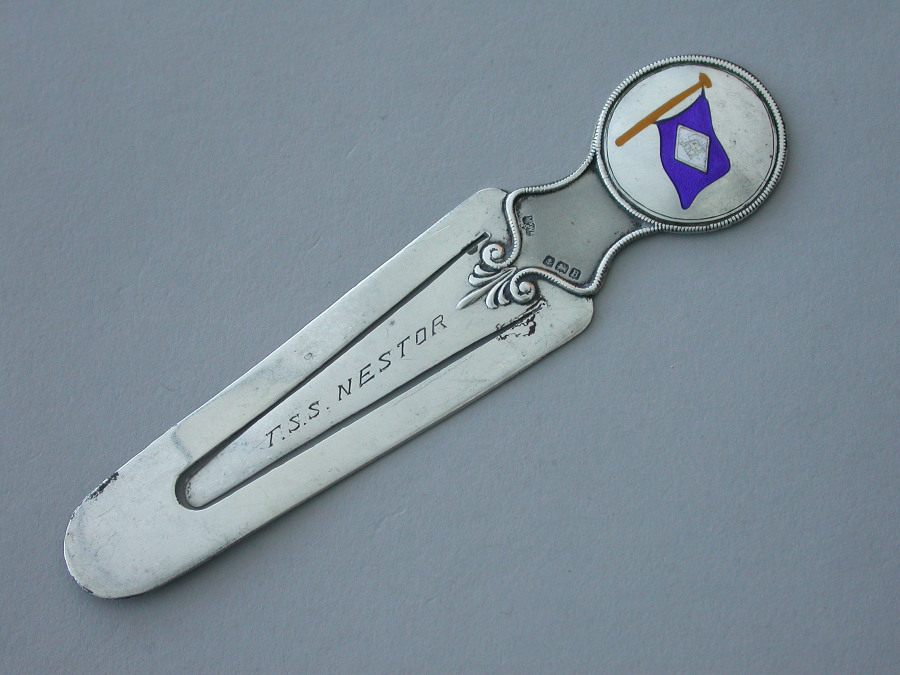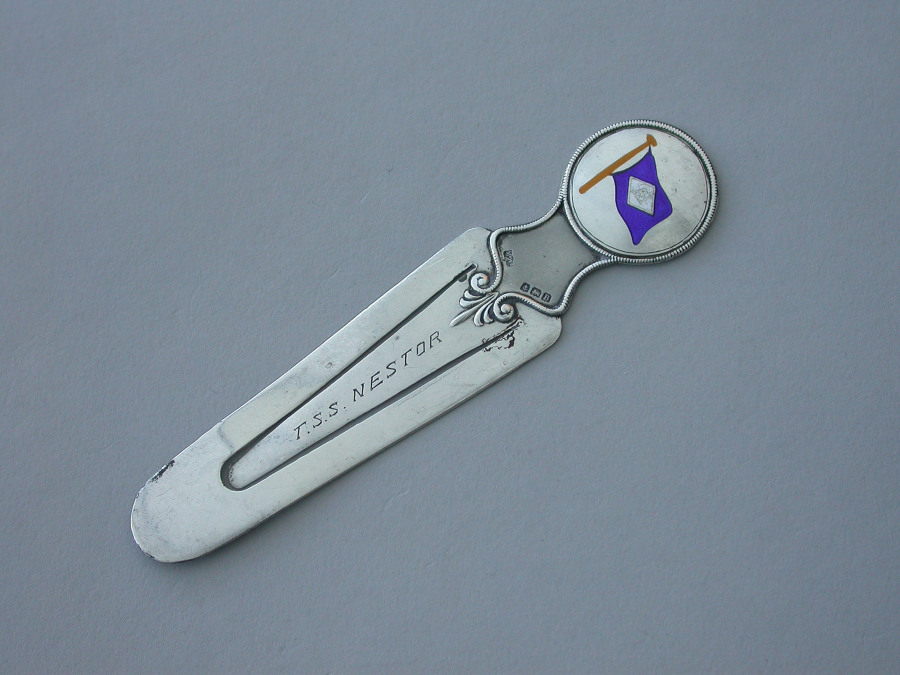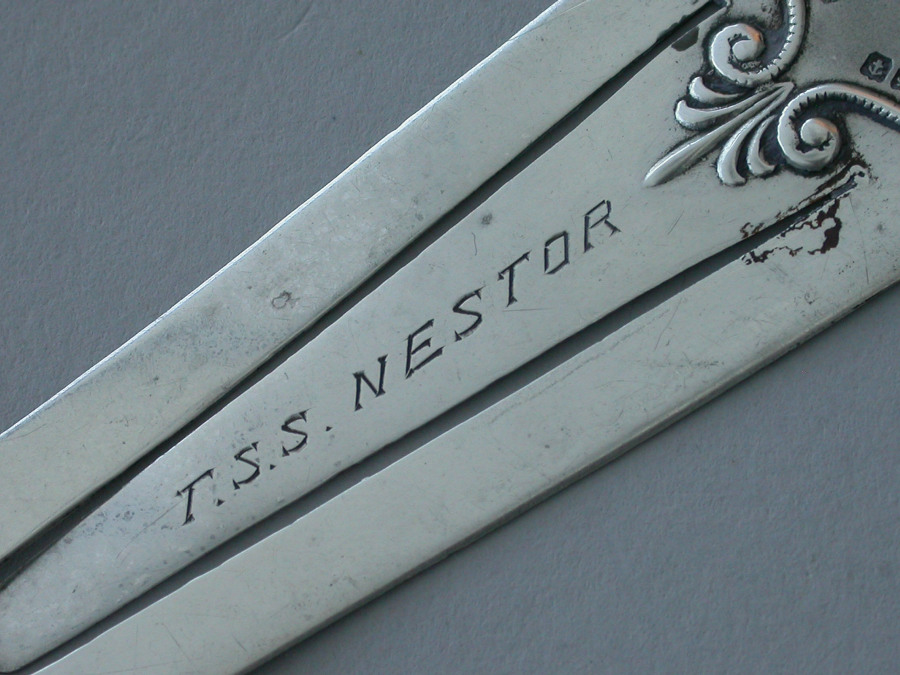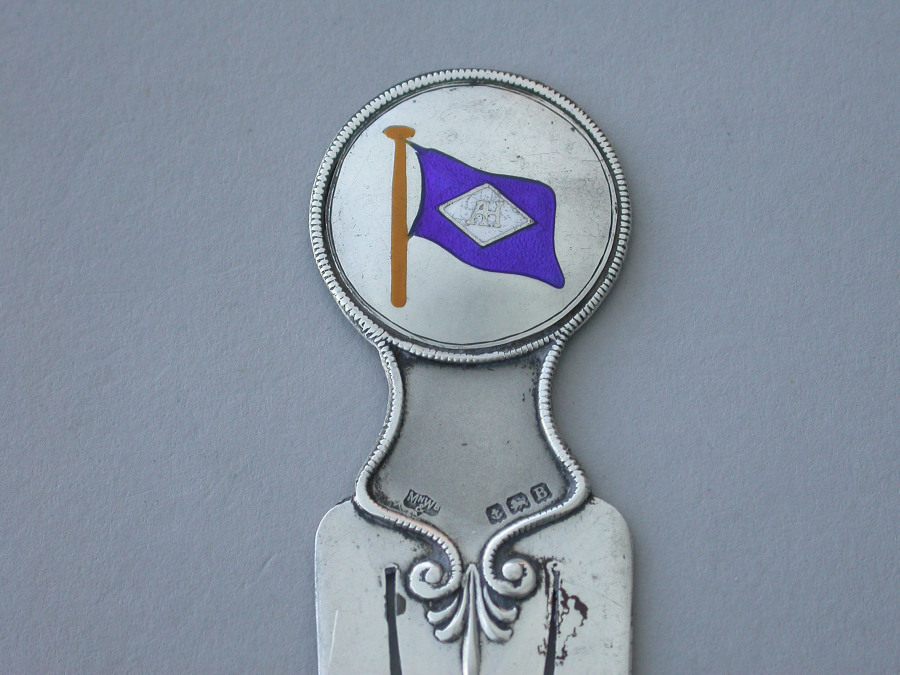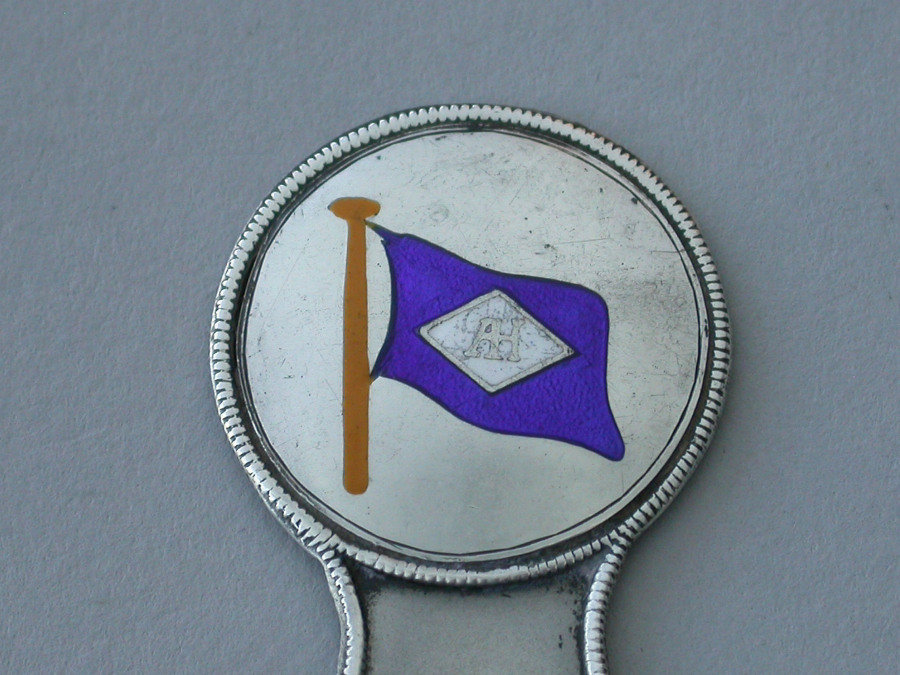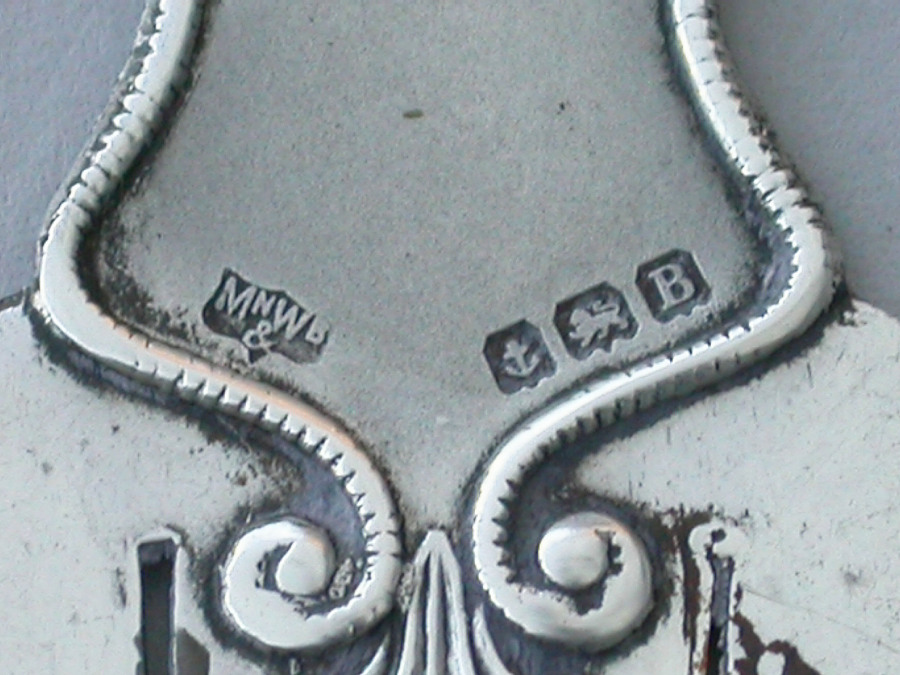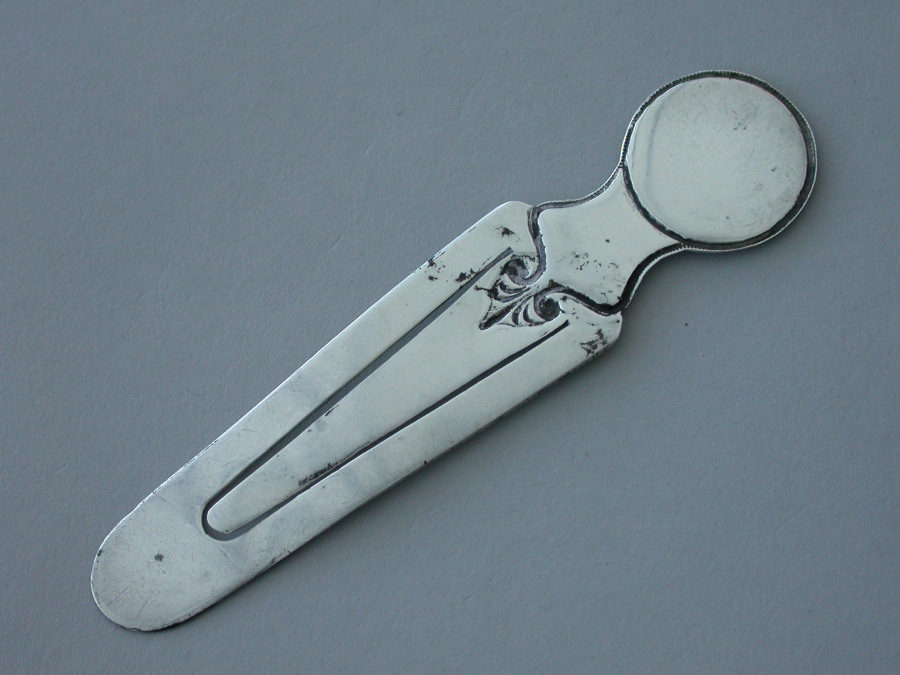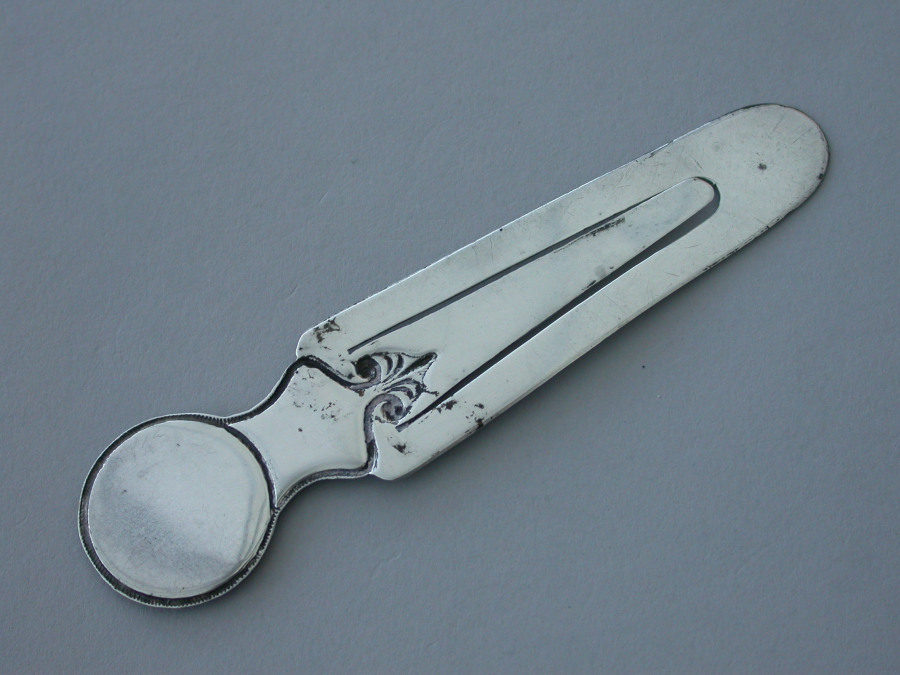 A George V silver and enamel Bookmark, the terminal enamelled with the flag of Alfred Holt & Co, - the Blue Funnel Line. The blade engraved - TSS Nestor.

By Mappin & Webb, Birmingham, 1926



Sold - £110.00
Condition
In good condition with just a minor ripple to the blade.
Weight
17.00 Grams (0.55 troy ounces)
Literature
Alfred Holt and Company, trading as Blue Funnel Line, was a UK shipping company that was founded in 1866 and operated merchant ships for 122 years. It was one of the UK's larger ship owning and operating companies, and as such had a significant role in the country's overseas trade and in the First and Second World Wars.
The Blue Funnel Line were specialists in England to Australia runs.
TSS Nestor was built in 1913 by Workman Clark and Co at Belfast, Gross Registered Tonnage 14,501 tons, length 563 feet 2 inches, beam 68 feet 4 inches, speed 13.5 knots, cost Pounds £248,250. Designed by Henry B. Wortley, to be launched on 7/12/1912.