George V Silver & Guilloche Enamel Compact- The Artists Rifles
H C Freeman, London 1928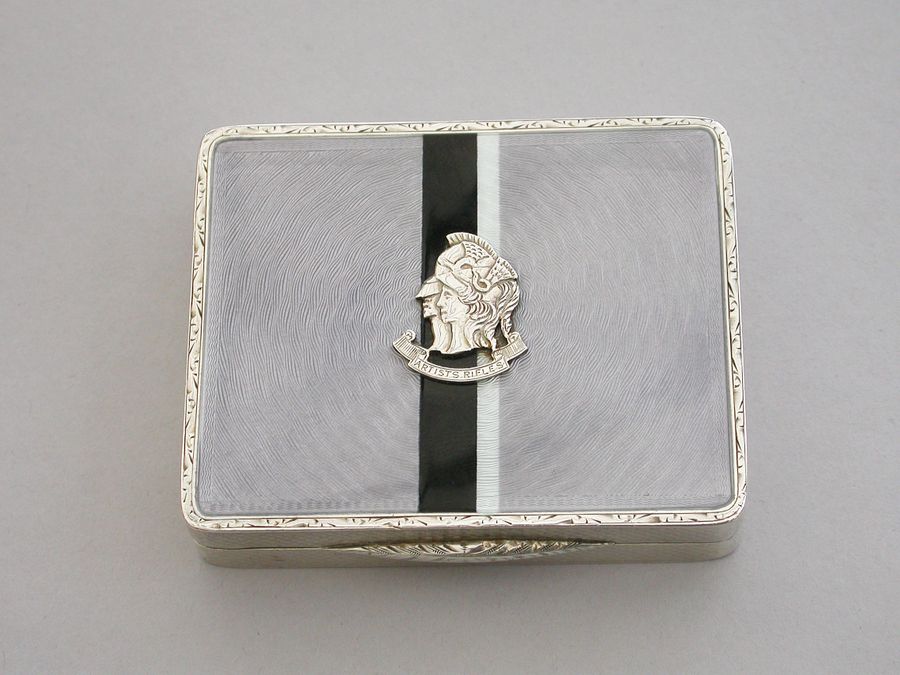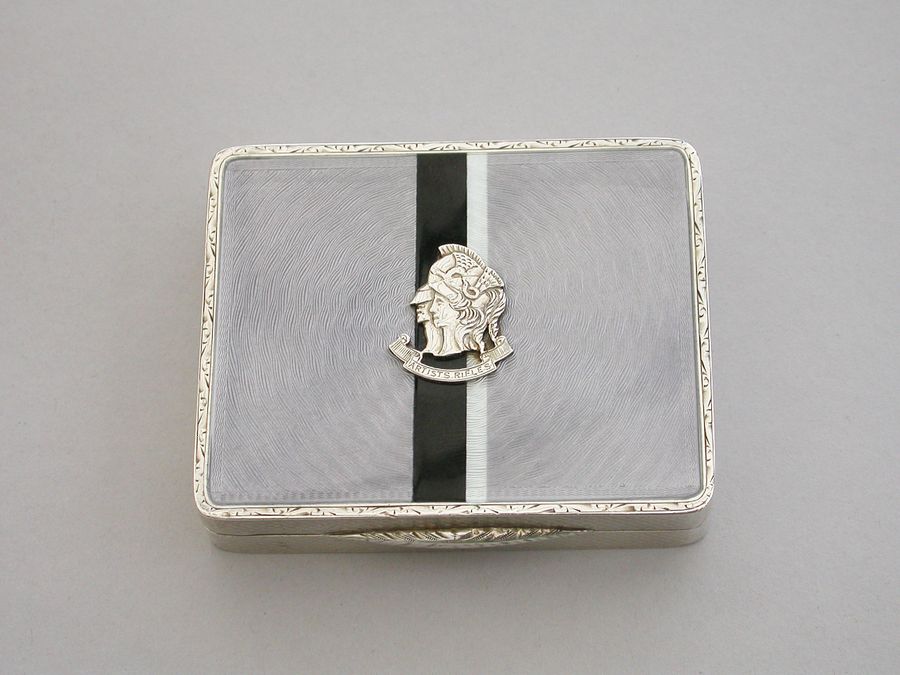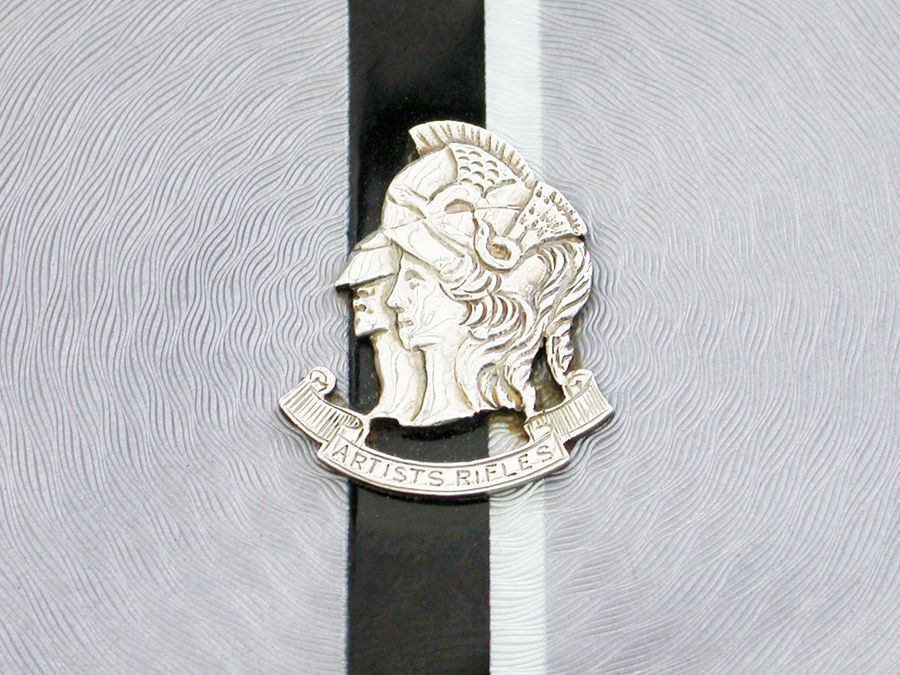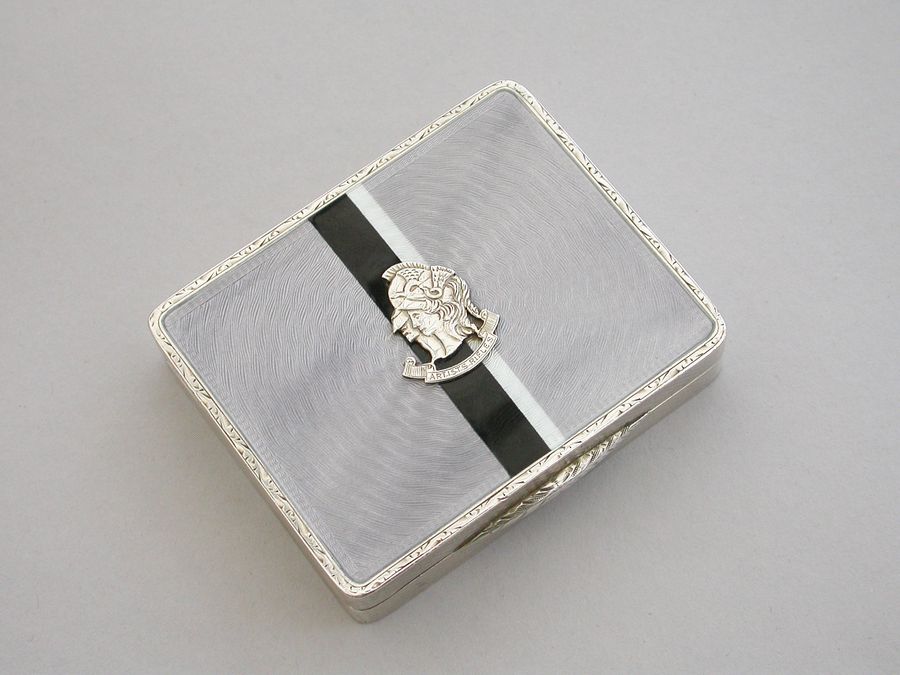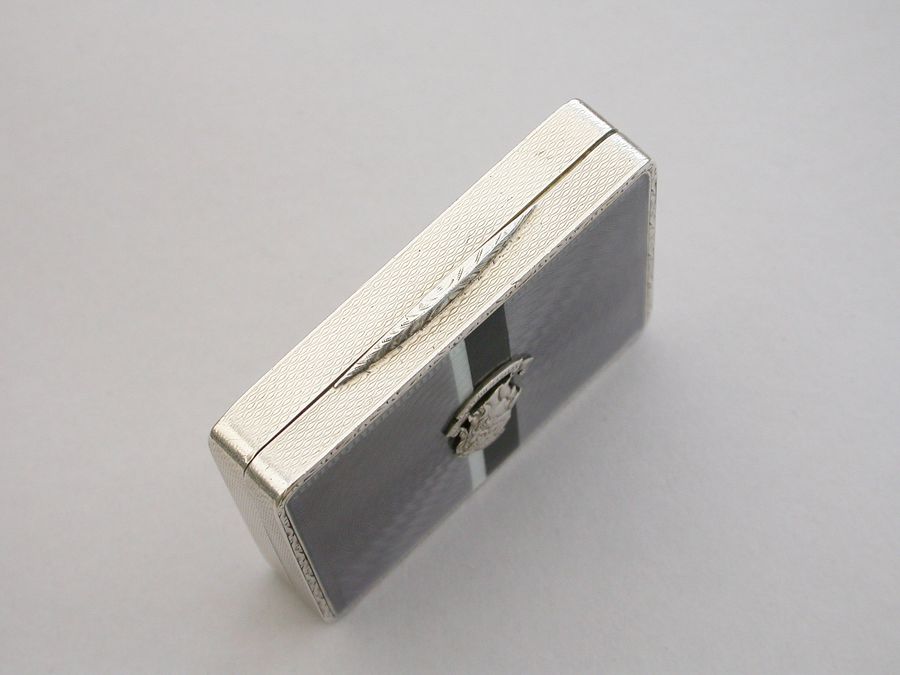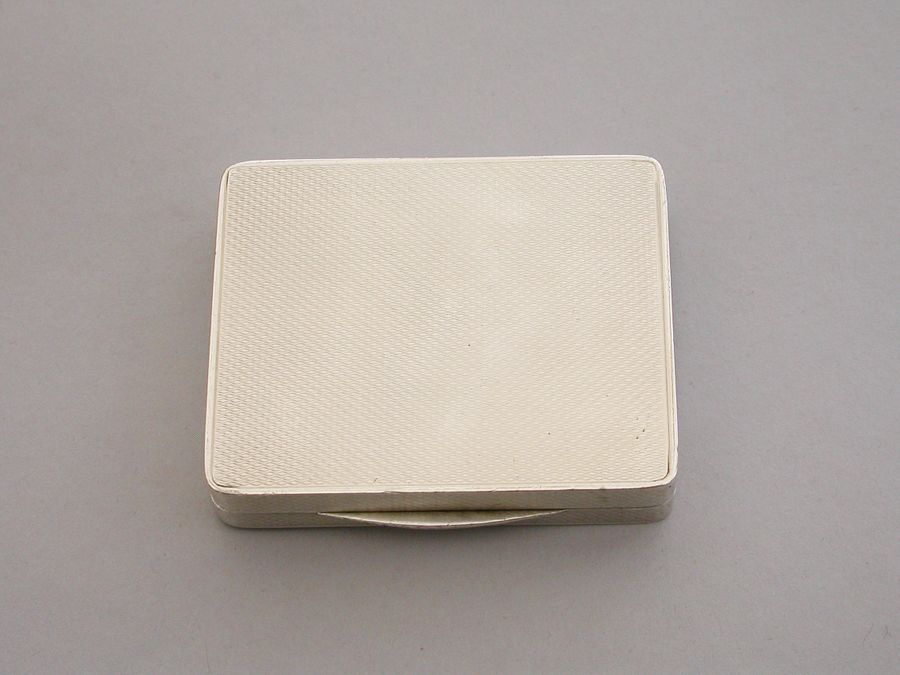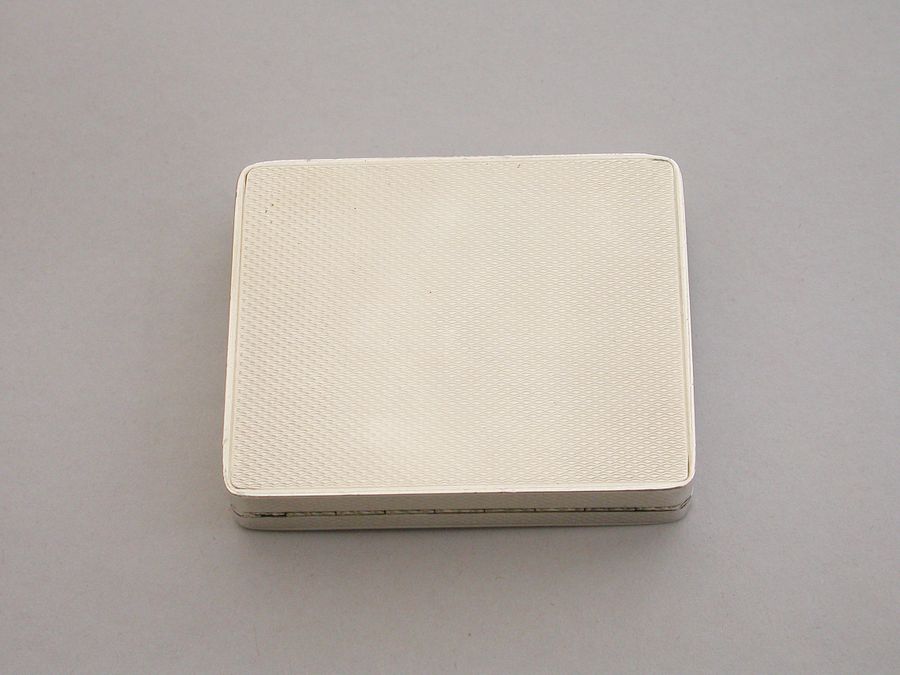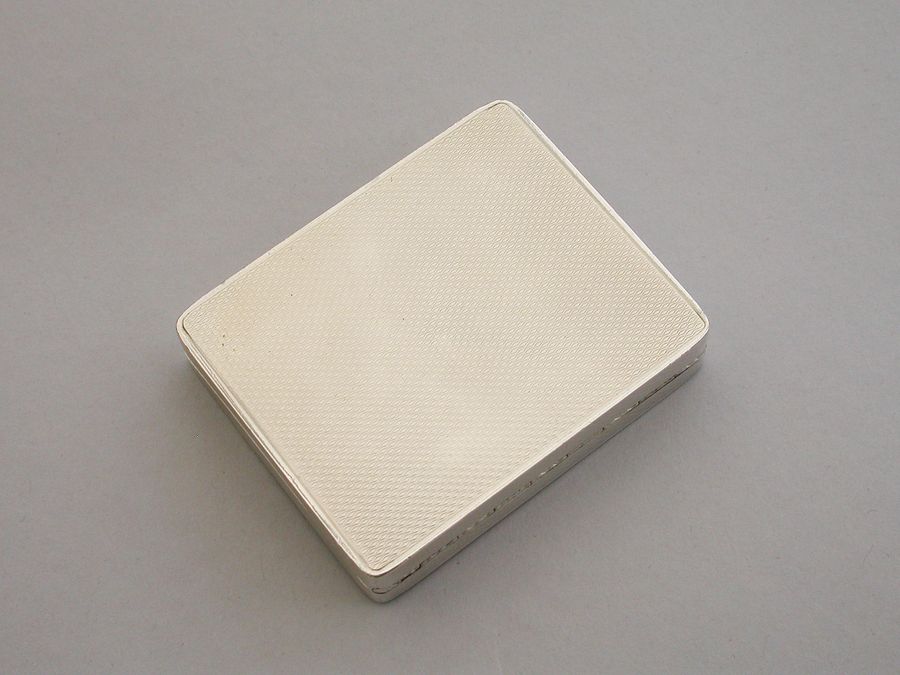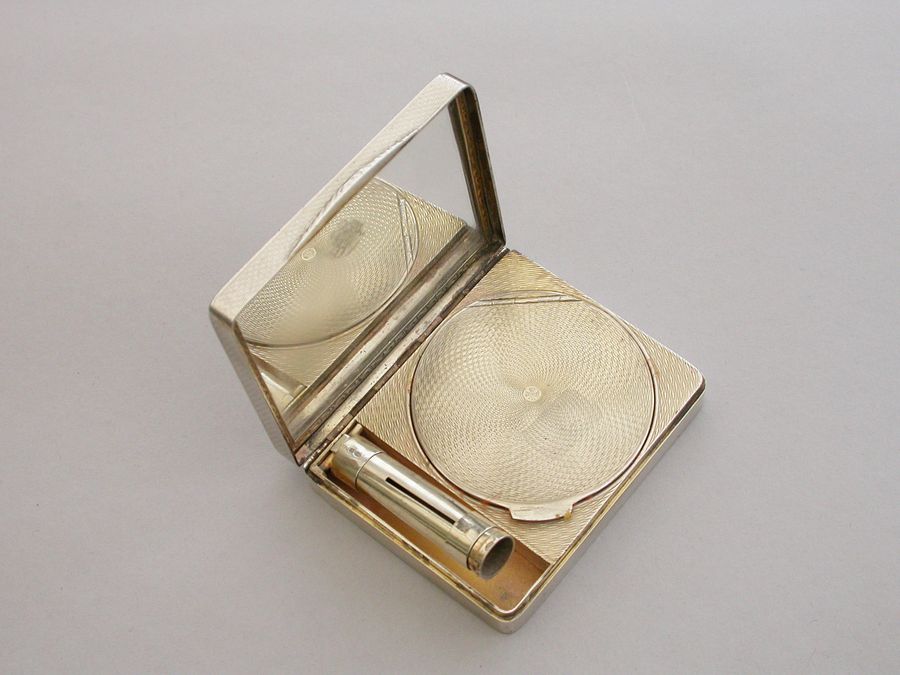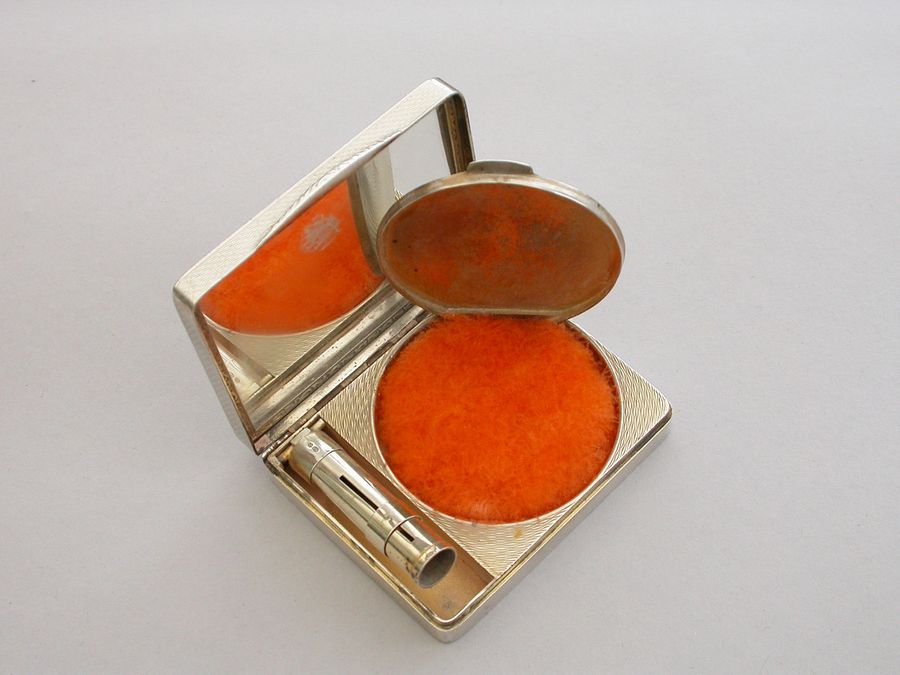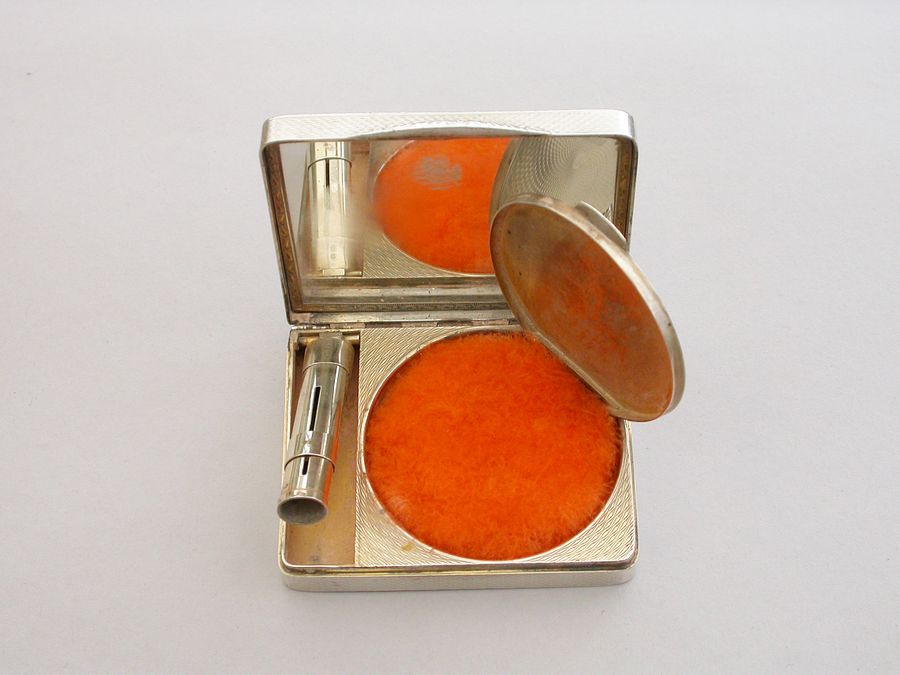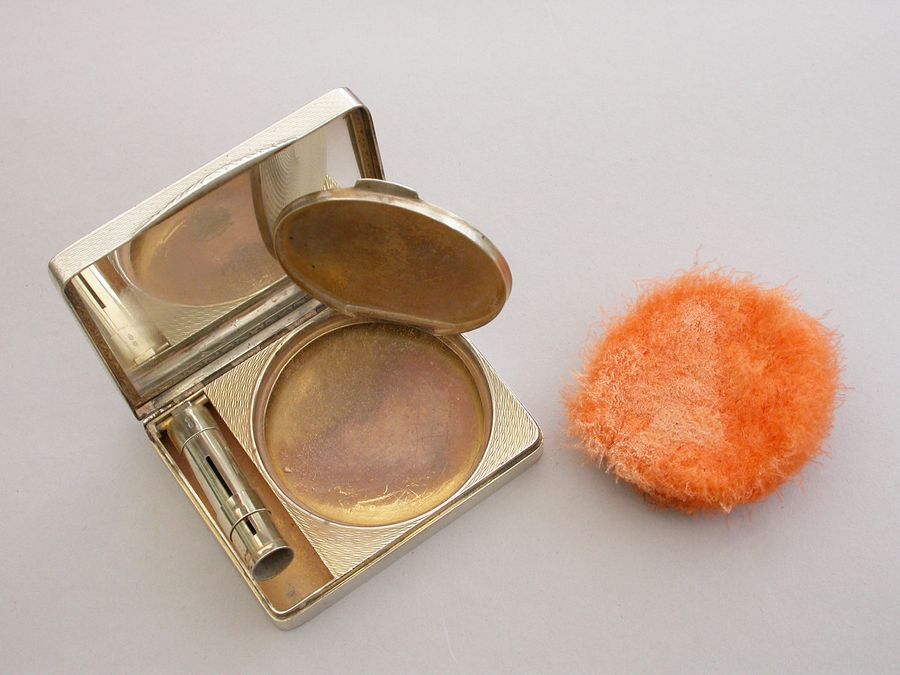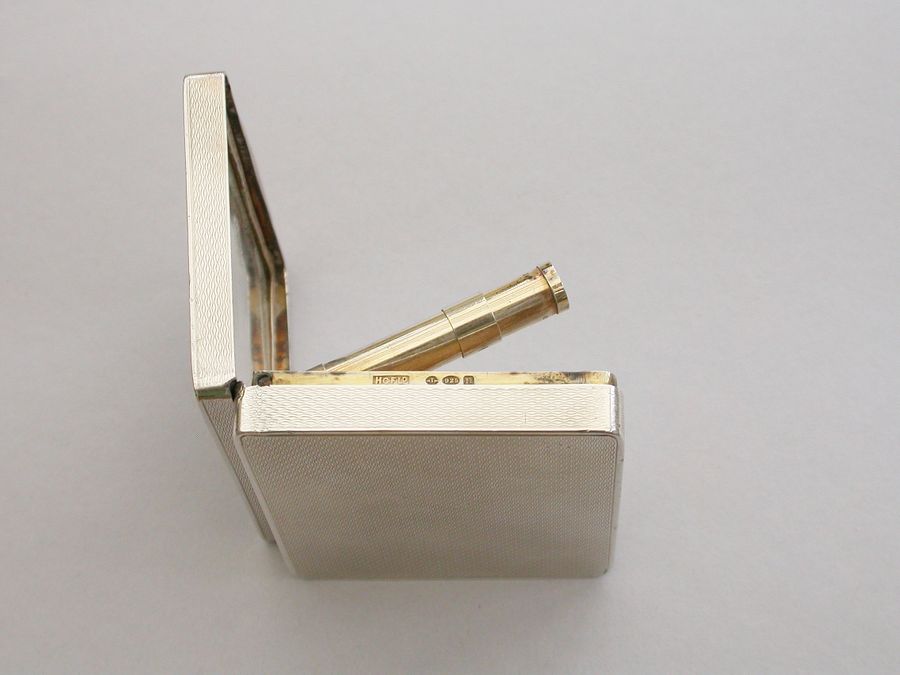 A good quality George V silver Ladies Compact of hinged rectangular form with engine turned base and sides, the lid with inset guilloche enamel panel depicting the colours of the Artists Rifles Regiment and with their applied silver badge. The gilded interior with powder puff and lipstick holder, a mirror to the interior lid.

By H C Freeman, London, 1928.

The 21 Special Air Service Regiment (Artists) (Reserve), historically known as The Artists Rifles, is a regiment of the Army Reserve. Its name is abbreviated to 21 SAS(R).

Raised in London in 1859 as a volunteer light infantry unit, the regiment saw active service during the Second Boer War and the First World War, earning a number of battle honours. During the Second World War, it was used as an officer training unit. The regiment was disbanded in 1945, but in 1947 it was re-established to resurrect the Special Air Service Regiment. Together with 23 Special Air Service Regiment (Reserve) (23 SAS(R)), it forms the Special Air Service (Reserve) (SAS(R)) part of the United Kingdom Special Forces (UKSF) directorate.

The regiment was established in 1859, part of the widespread volunteer movement which developed in the face of potential French invasion after Felice Orsini's attack on Napoleon III was linked to Britain. The group was organised in London by Edward Sterling, an art student, and comprised various professional painters, musicians, actors, architects and others involved in creative endeavours; a profile it strove to maintain for some years. It was established on 28 February 1860 as the 38th Middlesex (Artists') Rifle Volunteer Corps, with headquarters at Burlington House. Its first commanders were the painters Henry Wyndham Phillips and Frederic Leighton. The unit's badge, designed by J. W. Wyon, shows the heads of the Roman gods Mars and Minerva in profile. Until 1914 the regimental full dress uniform was light grey with white facings, silver buttons and braid. This distinctive uniform dated from the regiment's foundation as a volunteer unit. After the First World War, standard khaki was the normal dress.
£210.00
Condition
In good condition with no damage or repair
Weight
134.50 Grams (4.32 troy ounces)