George V Silver 'Blickling Hall' Butt Marker
GEORGE UNITE, Birmingham 1925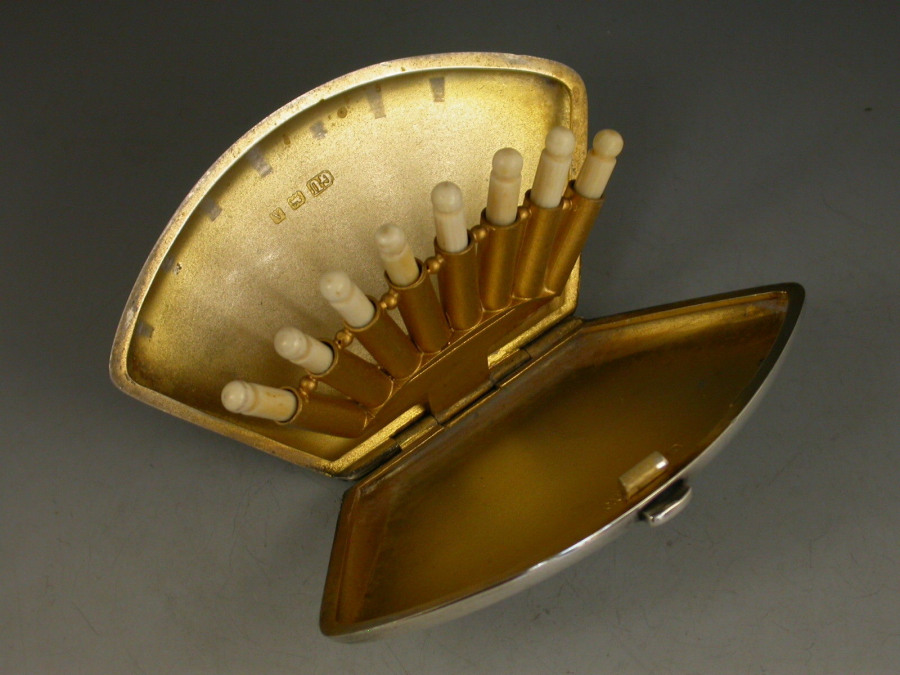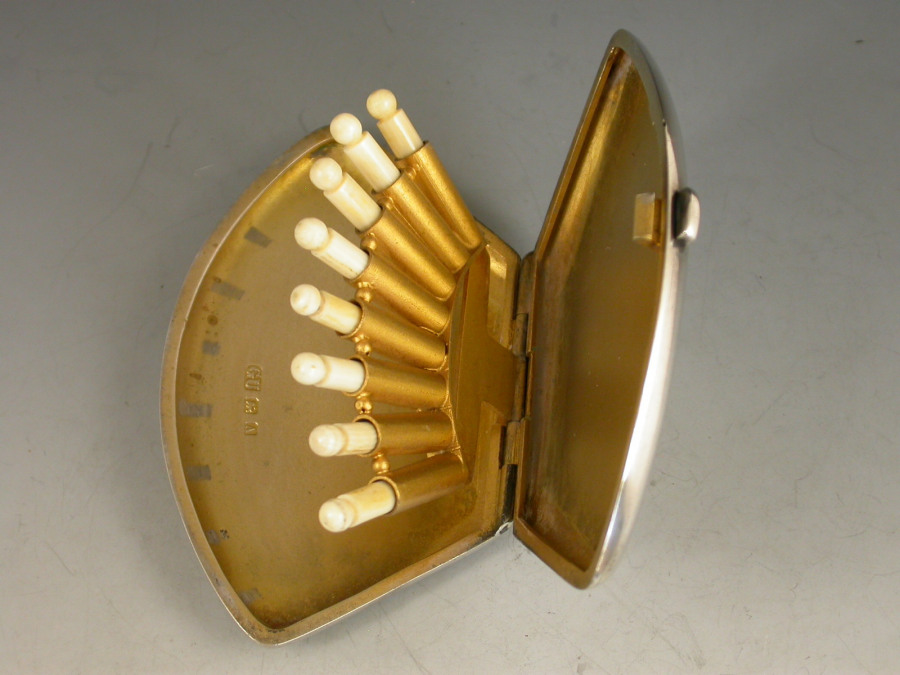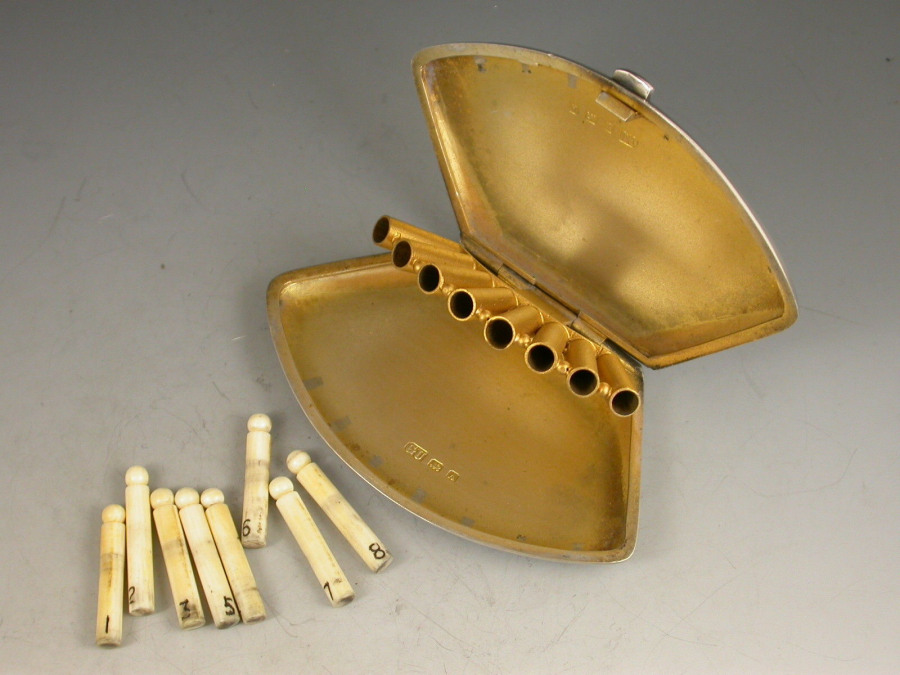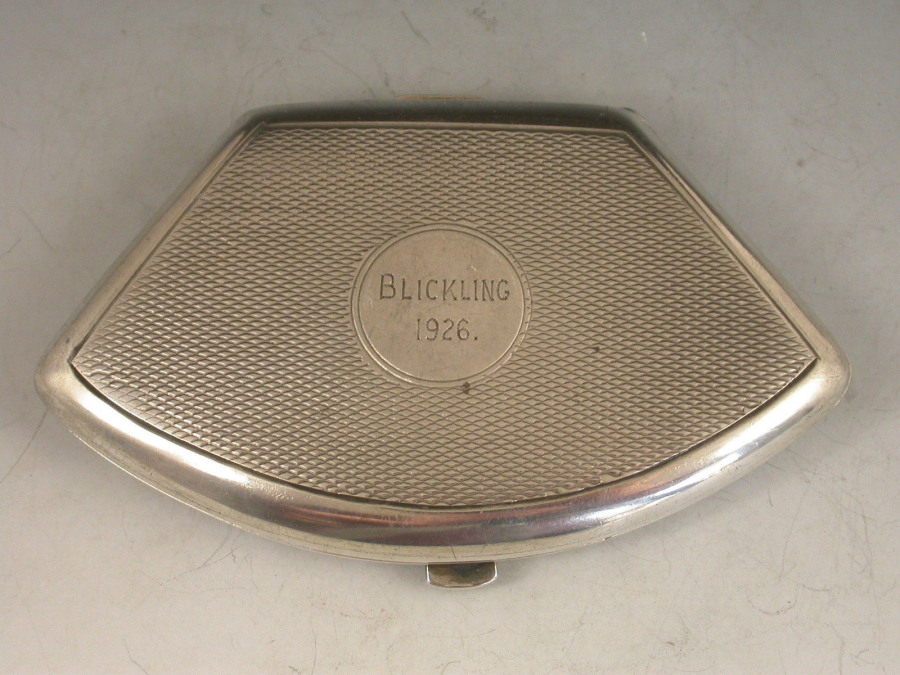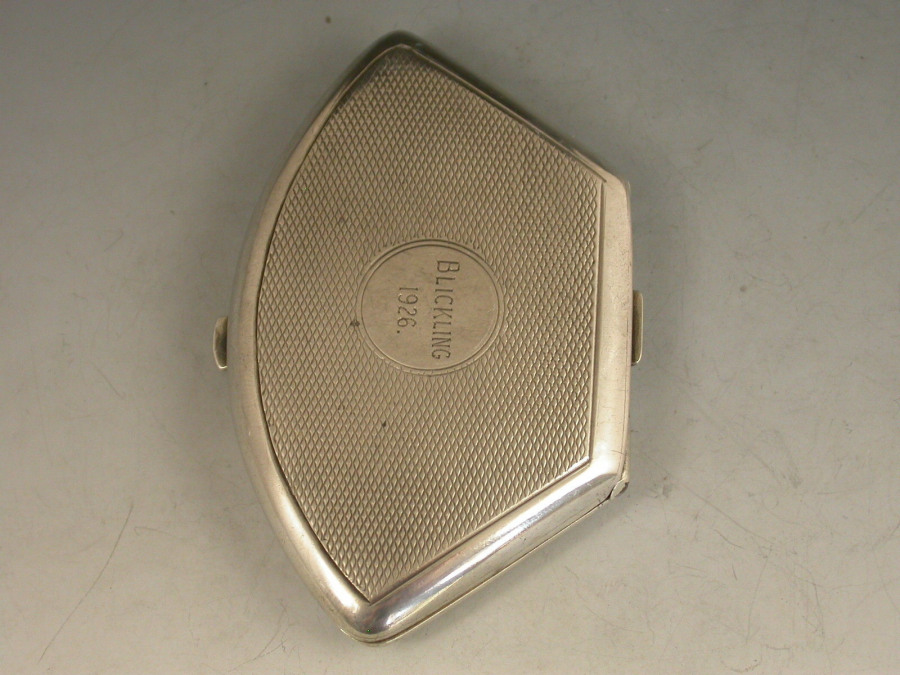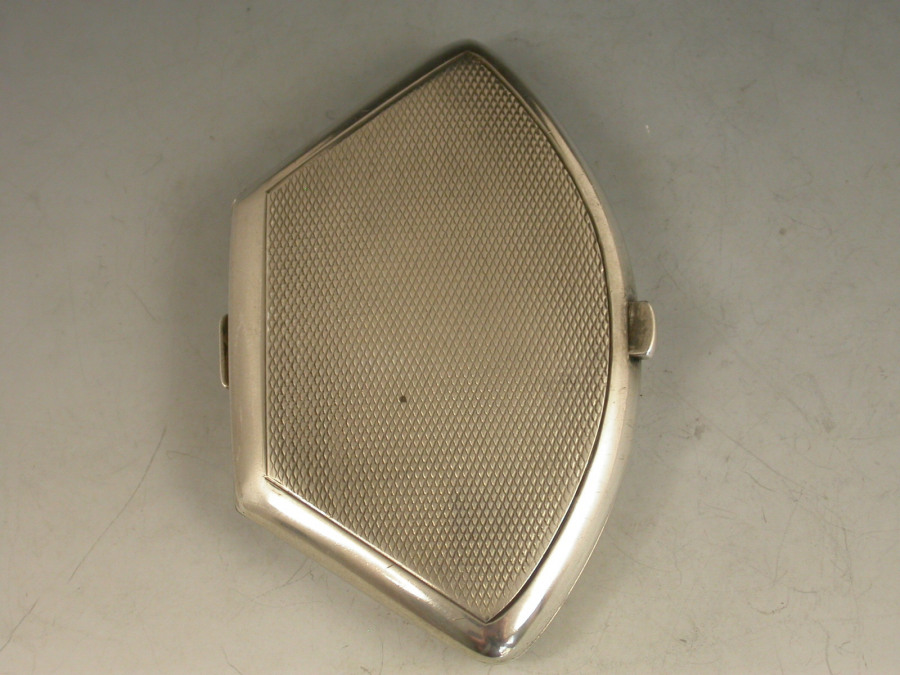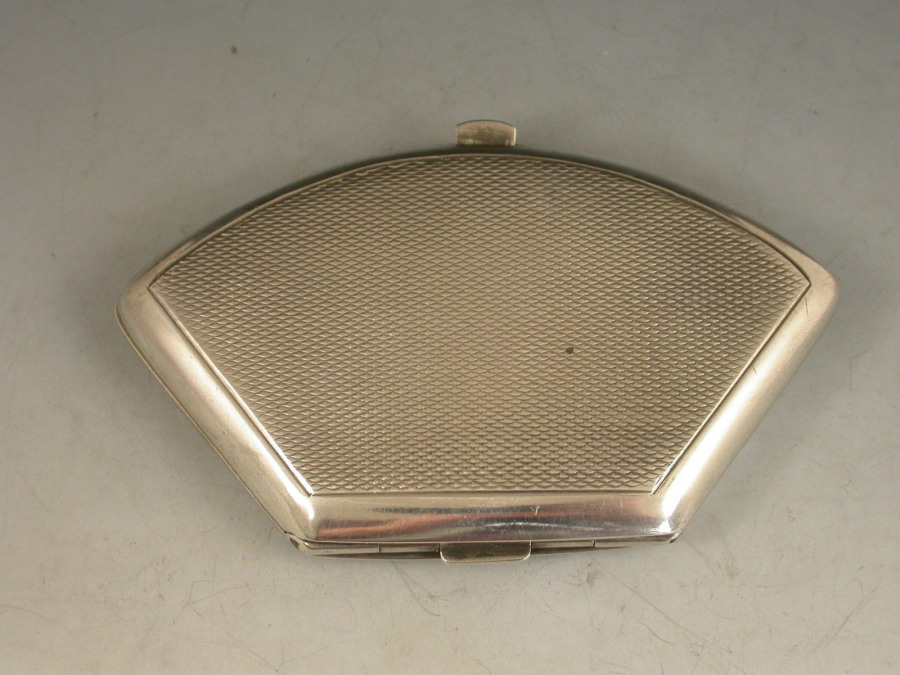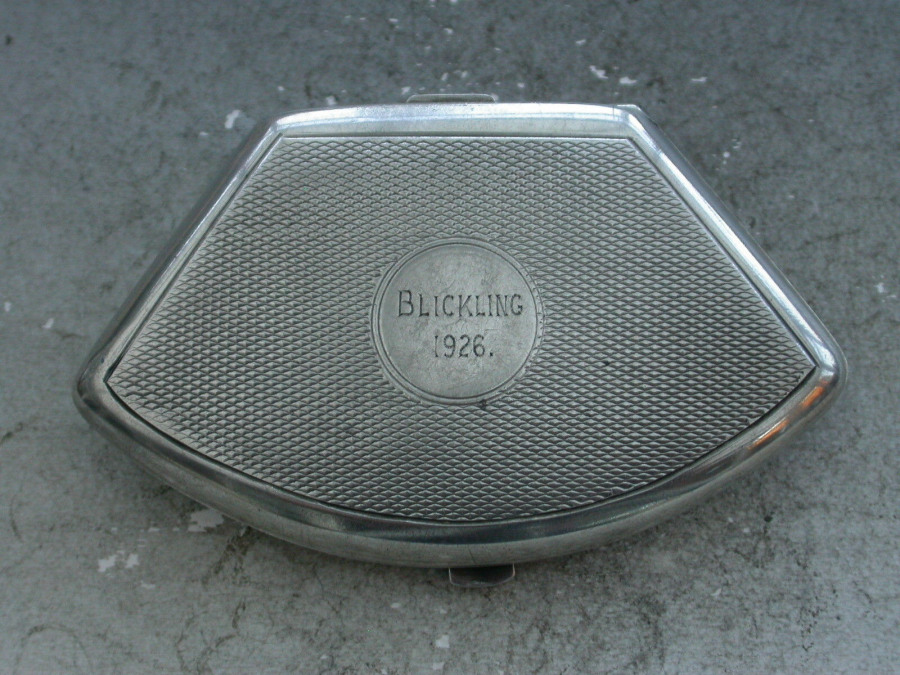 A good quality George V silver Butt Marker of fan shape with engine turned decoration to the base and cover, sprung hinged opening mechanism revealing the silver gilt interior with upright rack holding eight numbered turned ivory pegs. The circular cartouche to the cover engraved Blickling 1926, for Blickling Hall in Norfolk(the most haunted house in England), home of Anne Boleyn, wife of Henry VIII.

By George Unite, Birmingham, 1925
Sold - £0.00
Condition
In good condition with no damage or repair
Weight
60.00 Grams (1.93 troy ounces)
Literature
Anne Boleyn is undoubtedly Blickling Hall's most famous ghost. She is said to have been seen dressed all in white, carrying her severed and dripping head as she arrives by coach, also driven by a headless horseman and four headless horses, to the hall. She glides into the hall and rooms the countless corridors until daybreak.
Another ghostly inhabitant of Blickling is Anne's father, Thomas Boleyn. He engineered his daughter's marriage to England's monarch. It is said that because of his doings, he lost his daughter and his son and as penance he is required to cross a dozen bridges before cockrow for a thousand years. His route is from Blickling to Aylsham to Burg to Buxton Cotishall to Meyton to Oxnead and finally to Wroxham.
Just like his daughter, he was also beheaded and he carried his head under his arms. Flame is also said to gush from his mouth, instead of blood.
The headless apparitions of the Boleyns are supposedly not the only ghosts that haunt this great mansion. Sir John Fastolfe, the 15th Century knight who Shakespear's Falstaff was based on is said to haunt Blickling hall too. He has been seen throughout building. There have also been reports of the "Grey Lady" floating through walls.
Most of the activity centres around May 19, the anniversary of Anne Boleyn's execution.