Gold Cased & Enamel Presentation Padlock Railway & Shipping Interest
Unmarked c1905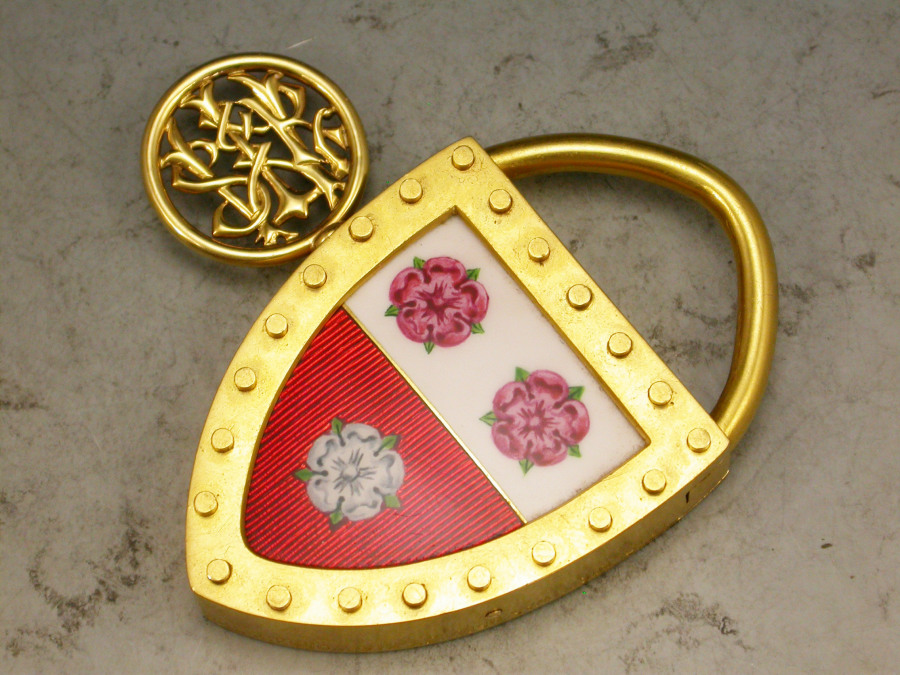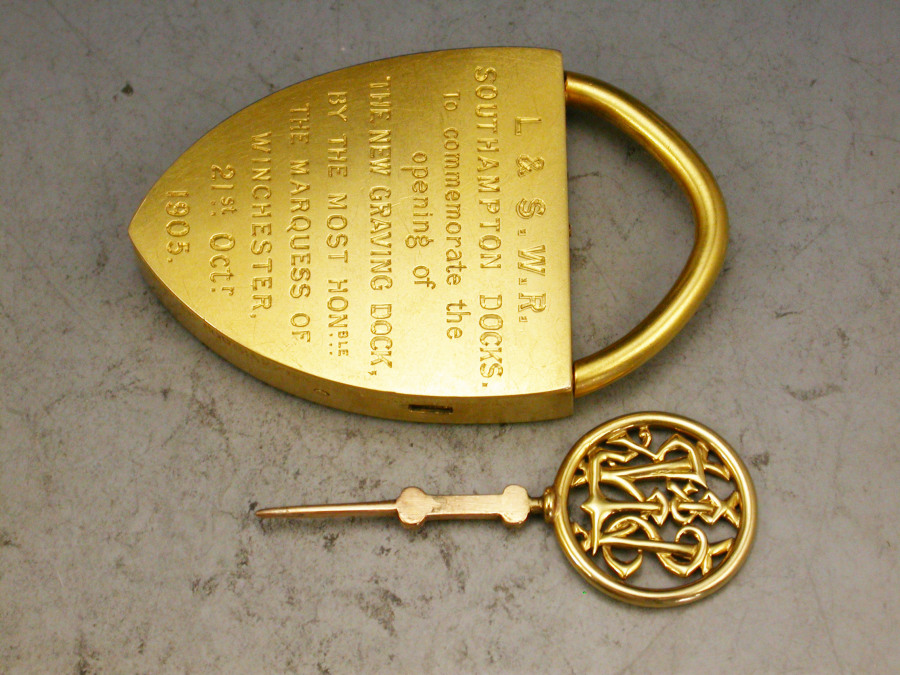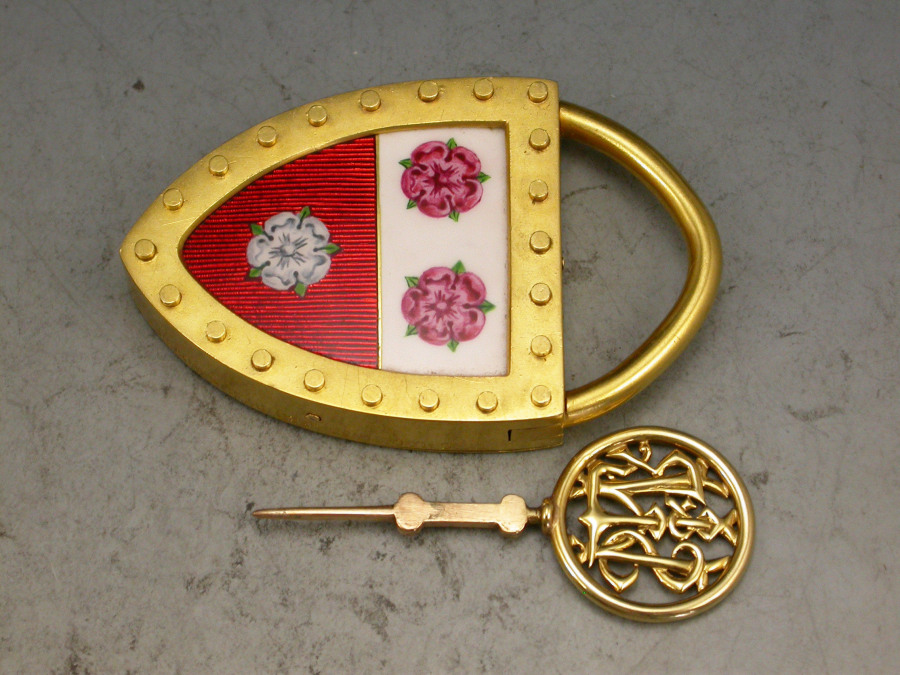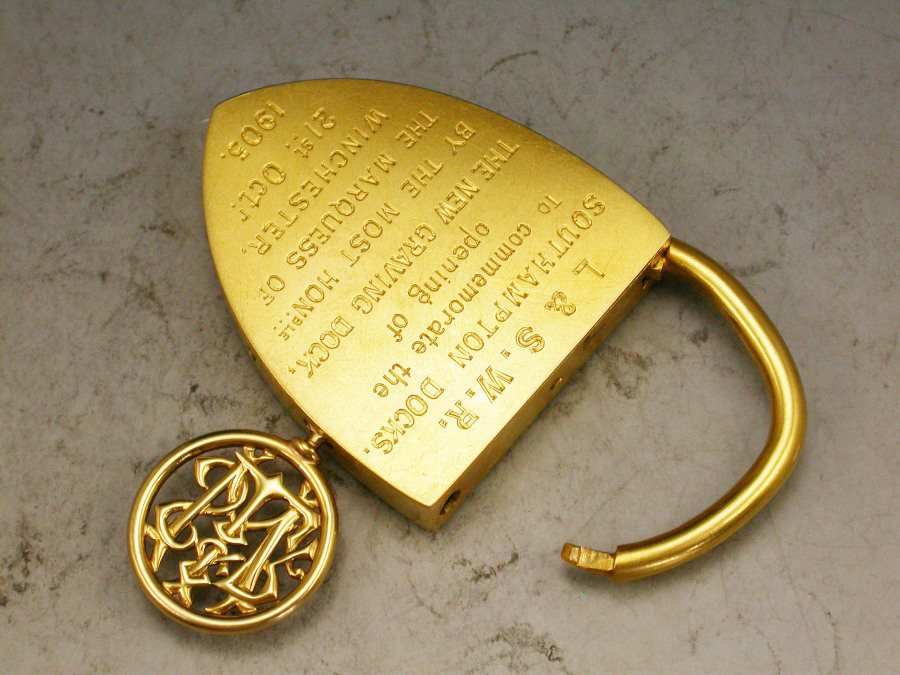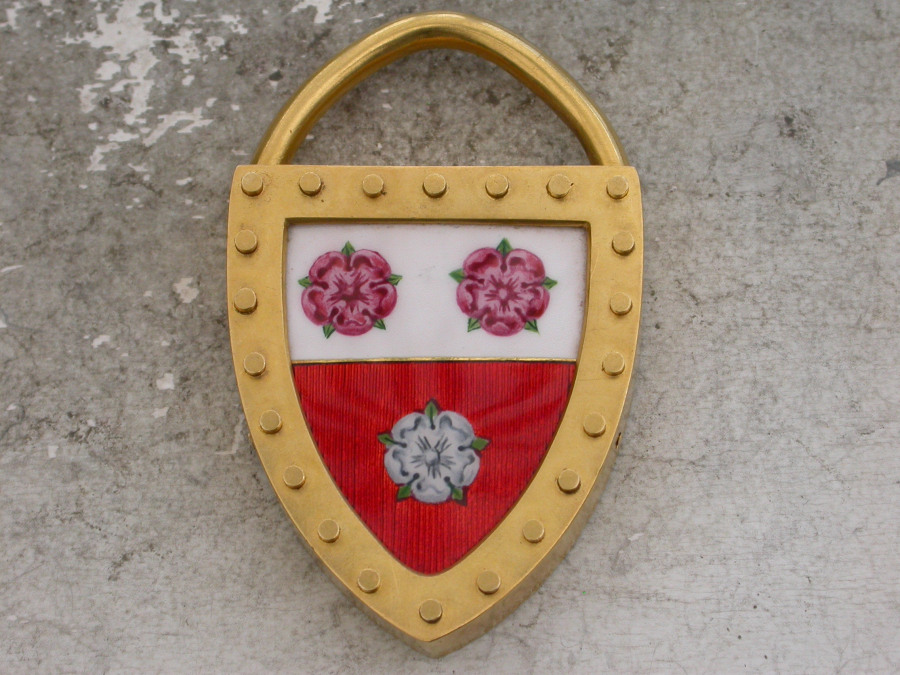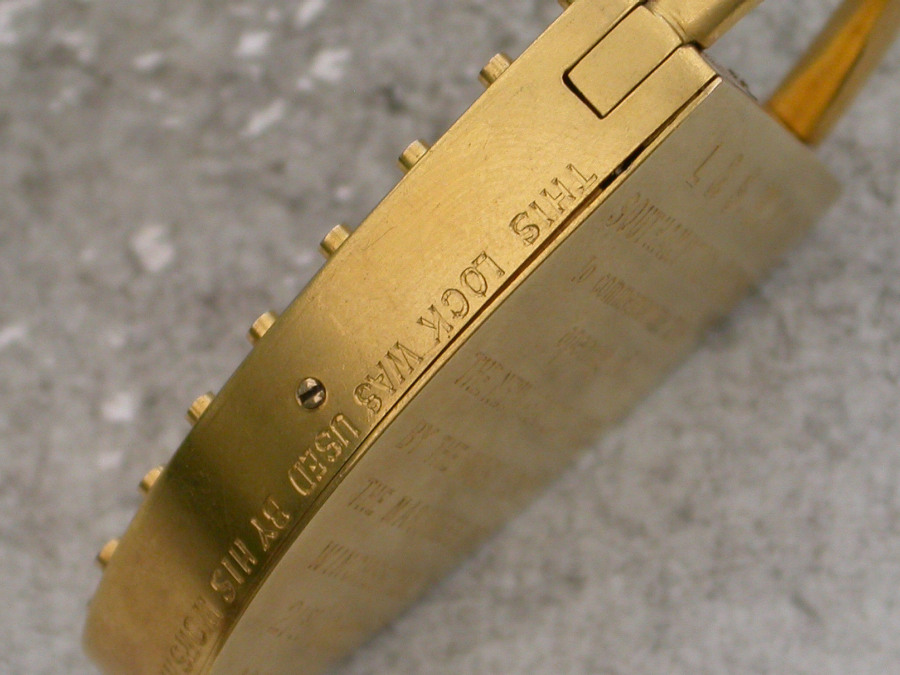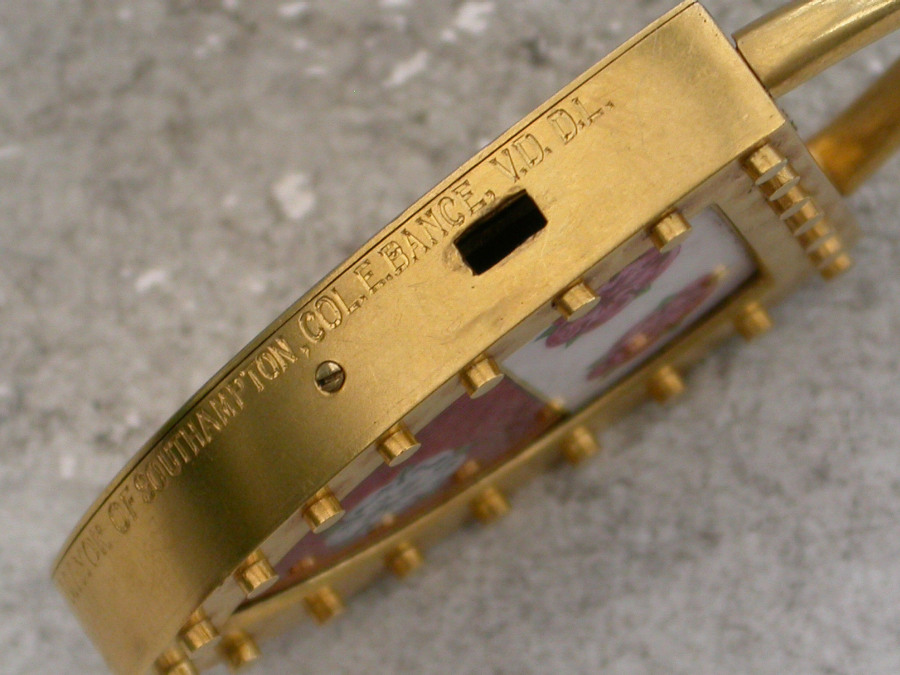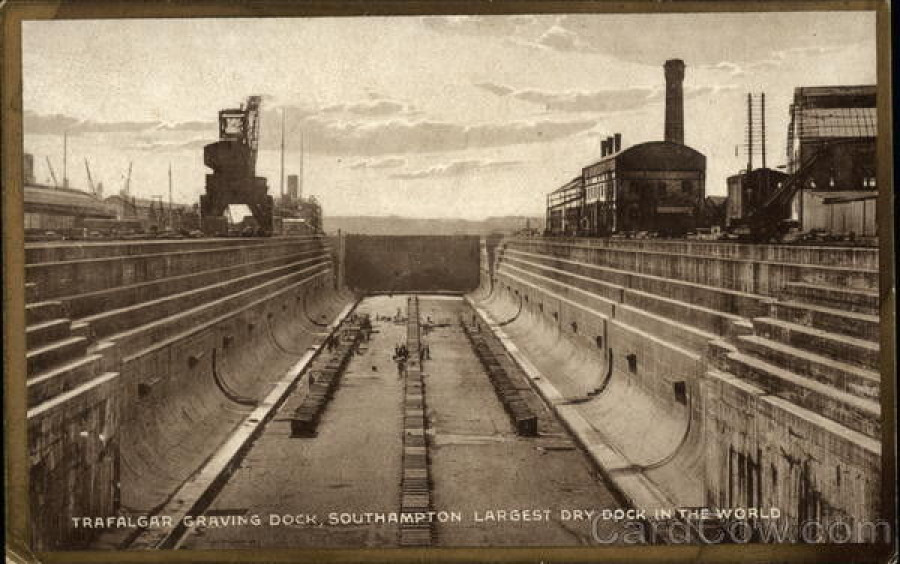 An interesting Edwardian gold cased presentation Padlock and Key, the face with an enamelled panel depicting the coat of arms of Southampton, the gold key pierced with the cypher of the London and South West Railway, the reverse of the padlock engraved with the presentation inscription :- L&S.W.R. SOUTHAMPTON DOCKS. To Commemorate the opening of THE NEW GRAVING DOCK, BY THE MOST HONble THE MARQUESS OF WINCHESTER 21 OCTr 1905. A further inscription to the side of the padlock :- this lock was used by his Worship The Mayor of Southampton, COL. E.BANCE.V.D.D.L.

Unmarked c1905

Made to commemorate the opening of Trafalgar Dry Dock at Sothampton, at the time the largest dry dock in the world.

Sothampton Docks were owned by the London and South West Railway.

Col. Edward Bance, three times Mayor of Southampton in 1890, 1904 and 1910.


Sold - £850.00
Condition
In good condition with no damage or repair
Weight
40.00 Grams (1.29 troy ounces)
Literature
Trafalgar Dry Dock, Southampton. The largest Dry Dock in the World.
Dry Dock constructed in 1905 and enlarged in 1913 and 1922. Built of concrete, the
original construction requiring 130,000 cubic yards of concrete. It had steel entrance
gates operated by direct acting vertical engines. Stepped sides with series of
concrete linking stairways. By 1913 although it was the largest drydock in the world
it was not large enough to receive the newly built SS Olympic so it was enlarged. At
the same time the steel gates were removed and replaced by a sliding steel caisson which
allowed the level of water inside the dock to be maintained against a falling tide. In
1922 the dock was enlarged again to accommodate the SS Berengaria. This was done by
cutting a V-shaped section into the head of the dock into which the liner's bow fitted,
leaving only 10 inches between the side of the ship and the dock wall. From 1924
onwards the larger Cunard liners began to be serviced by a large floating dock and after
1933 by the King George V Graving Dock.