John Sheldon's Patent Pocket Escritoir 1845
John Sheldon, Birmingham 1845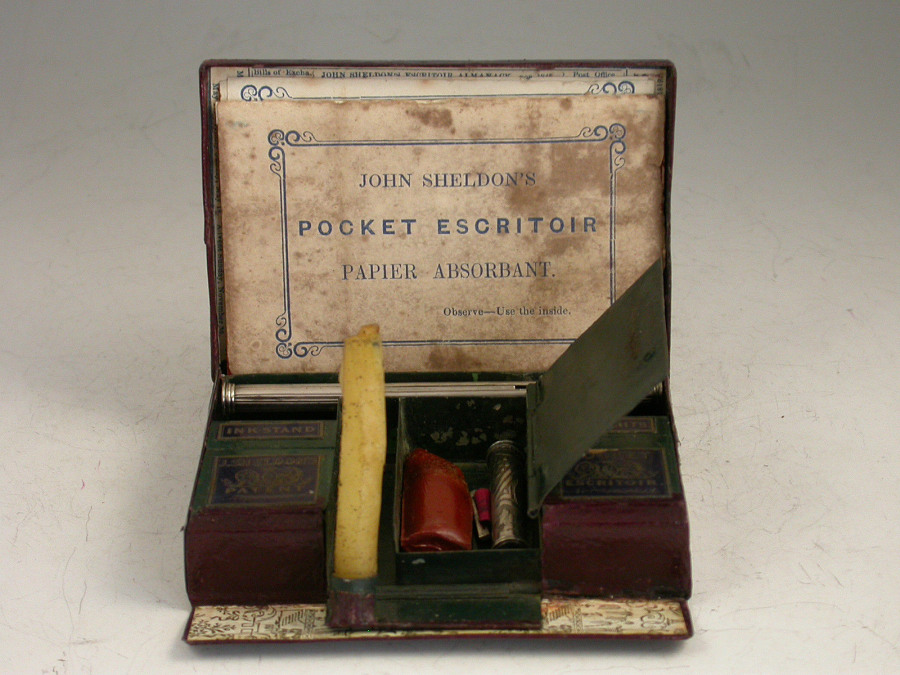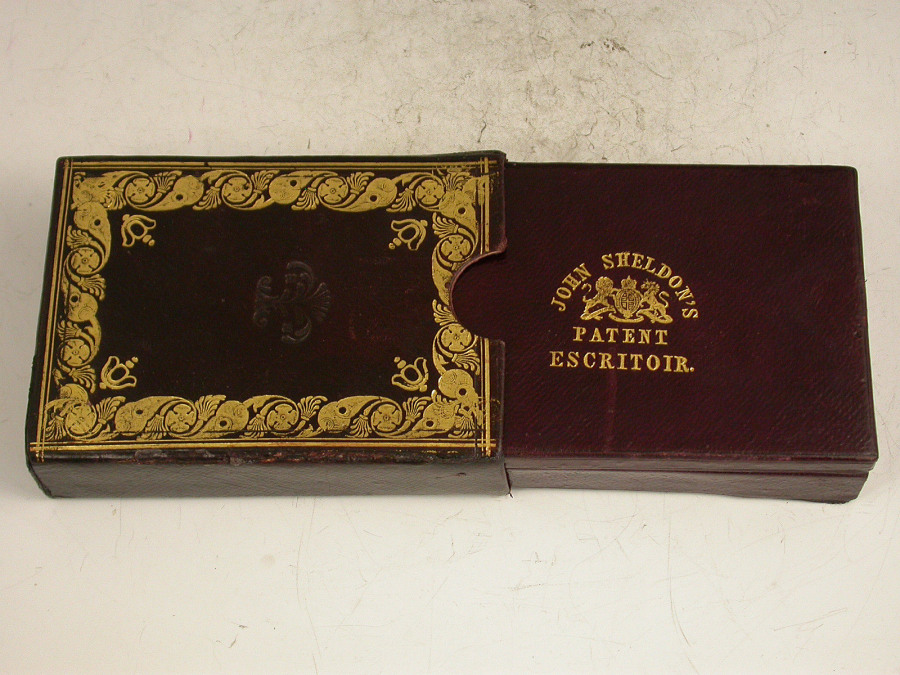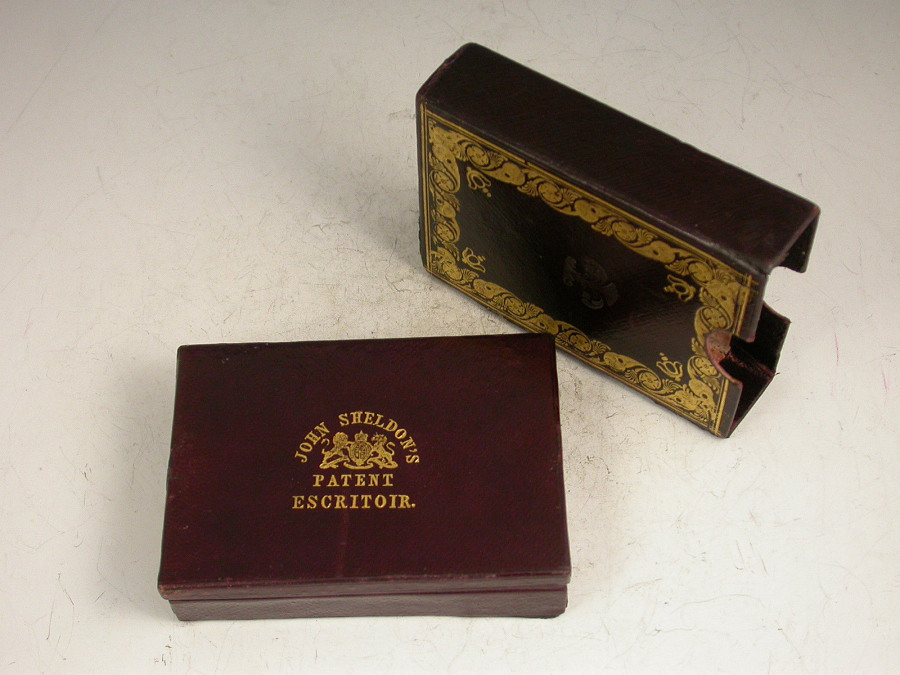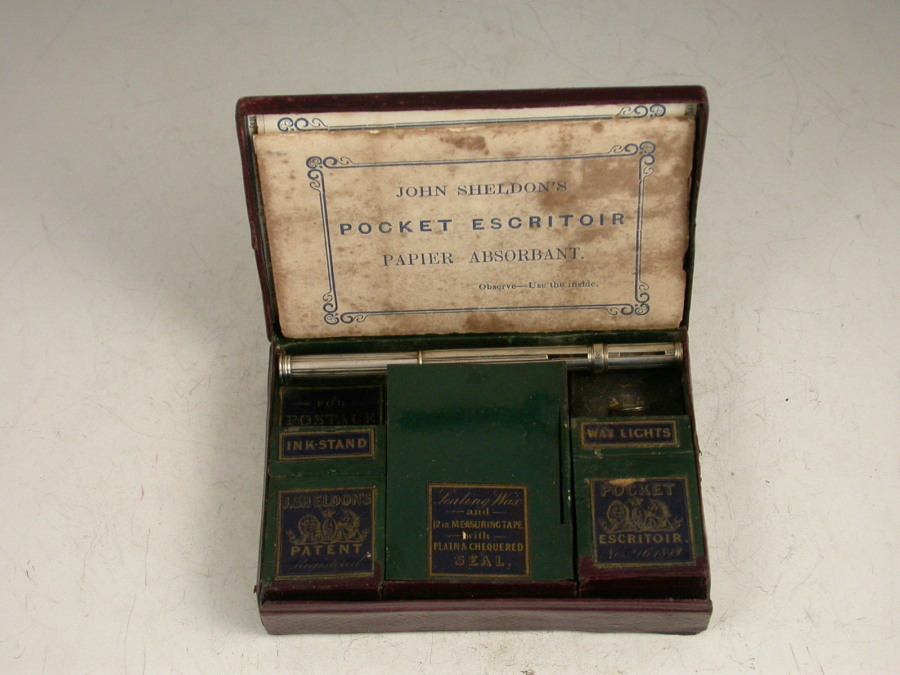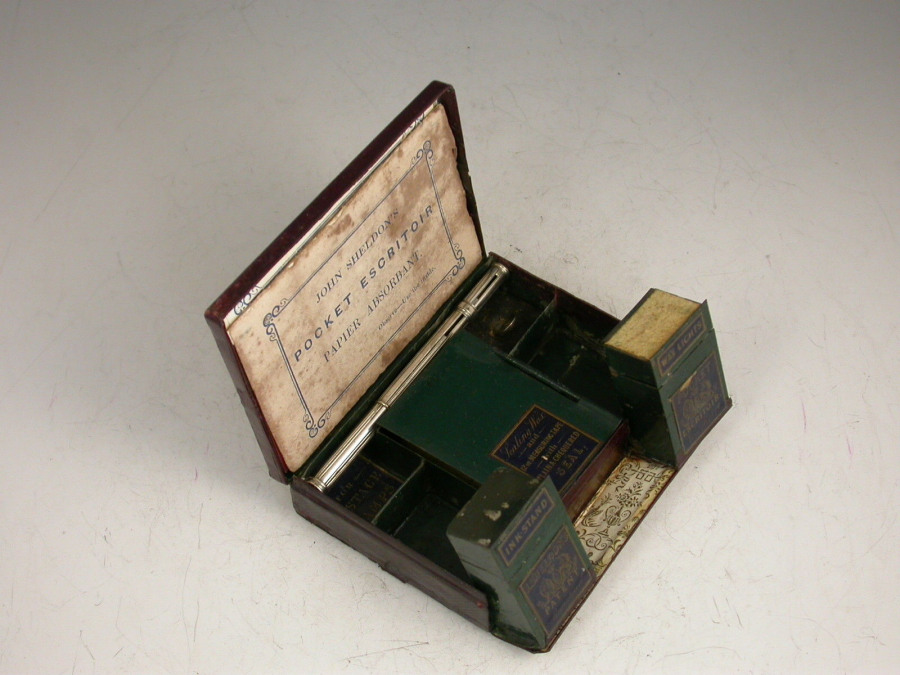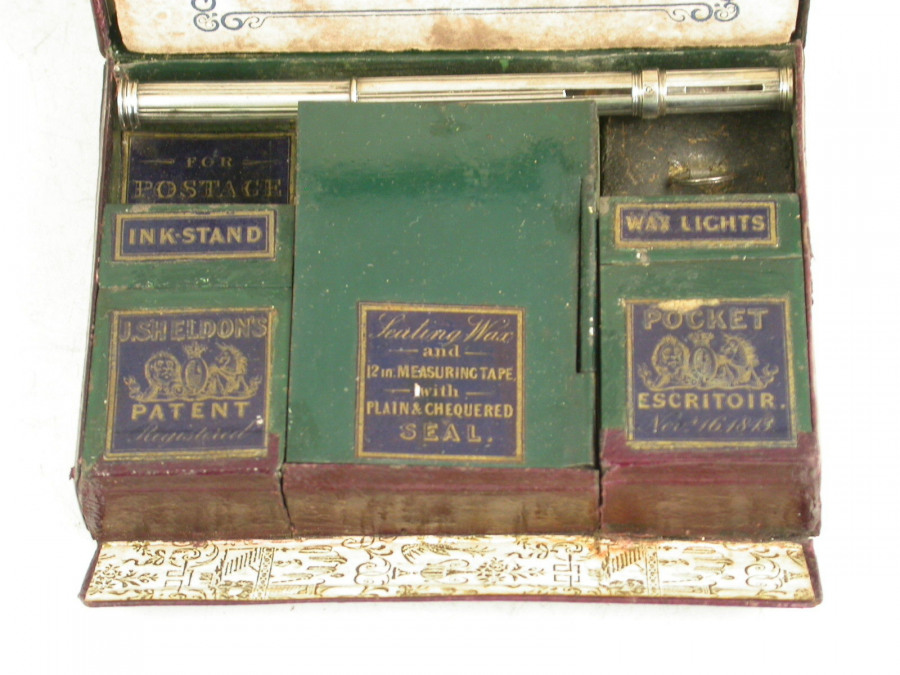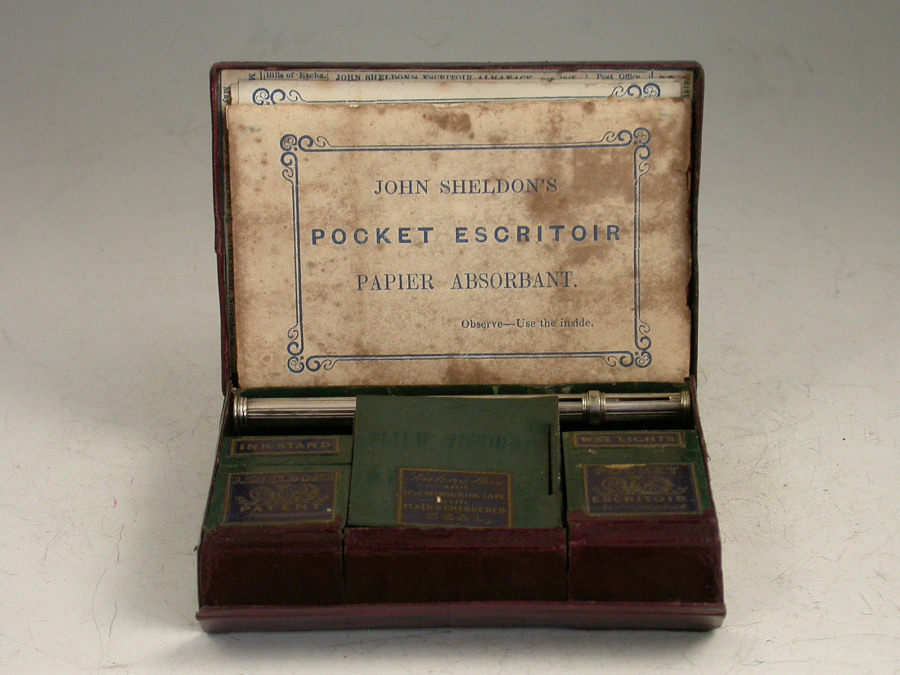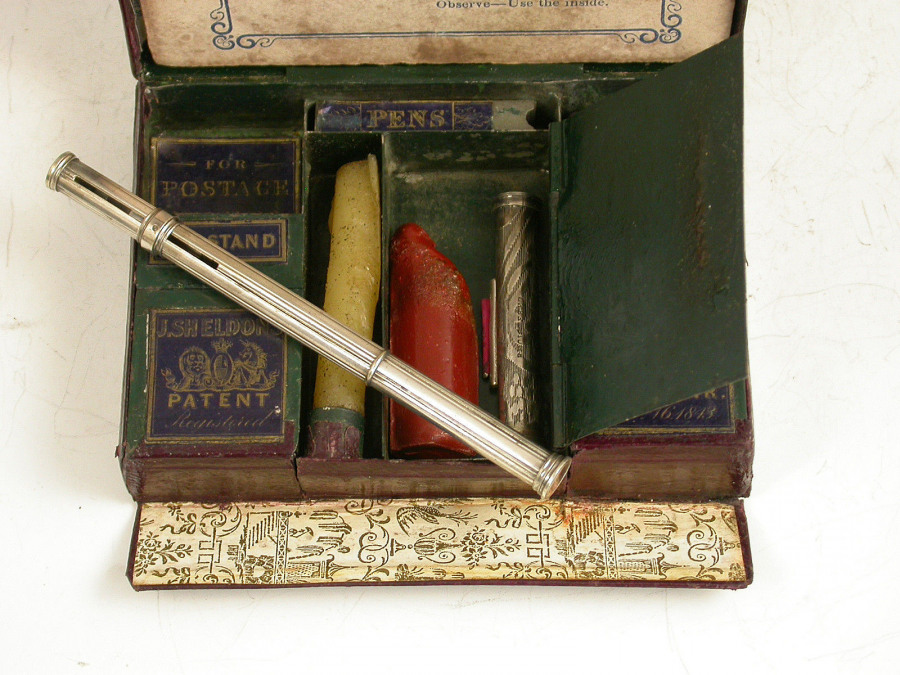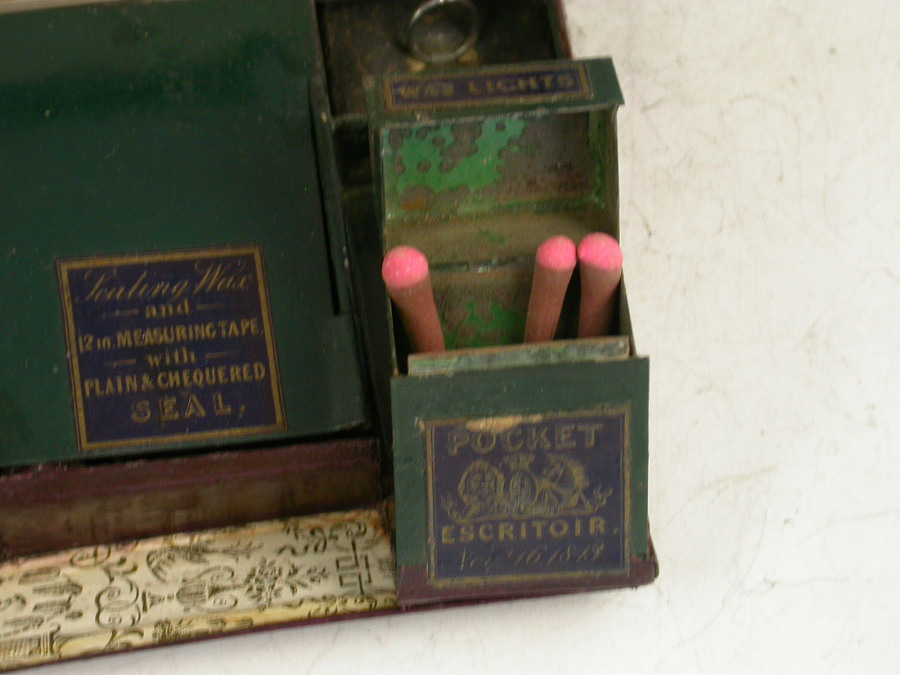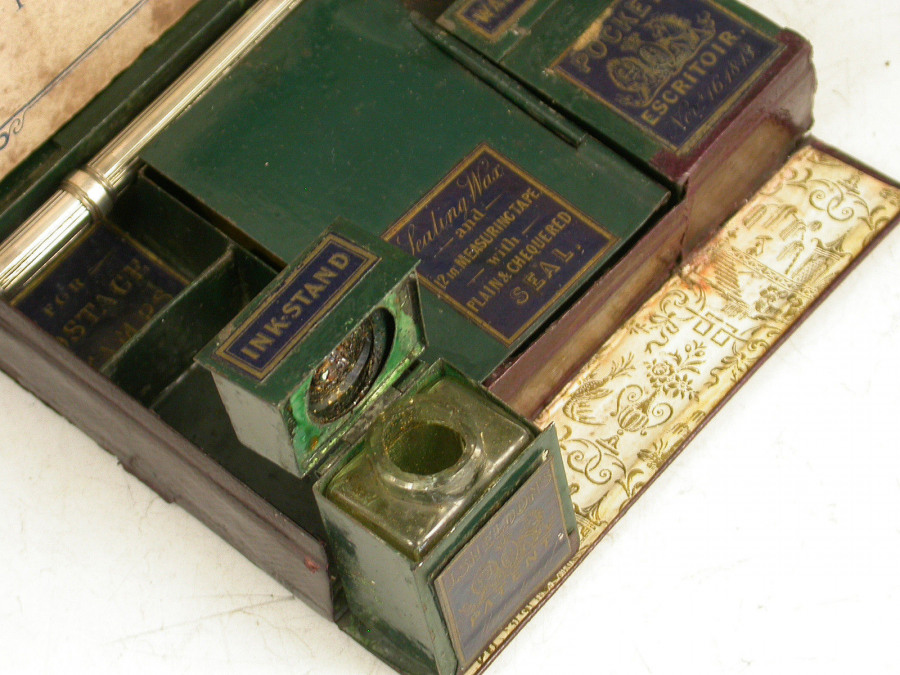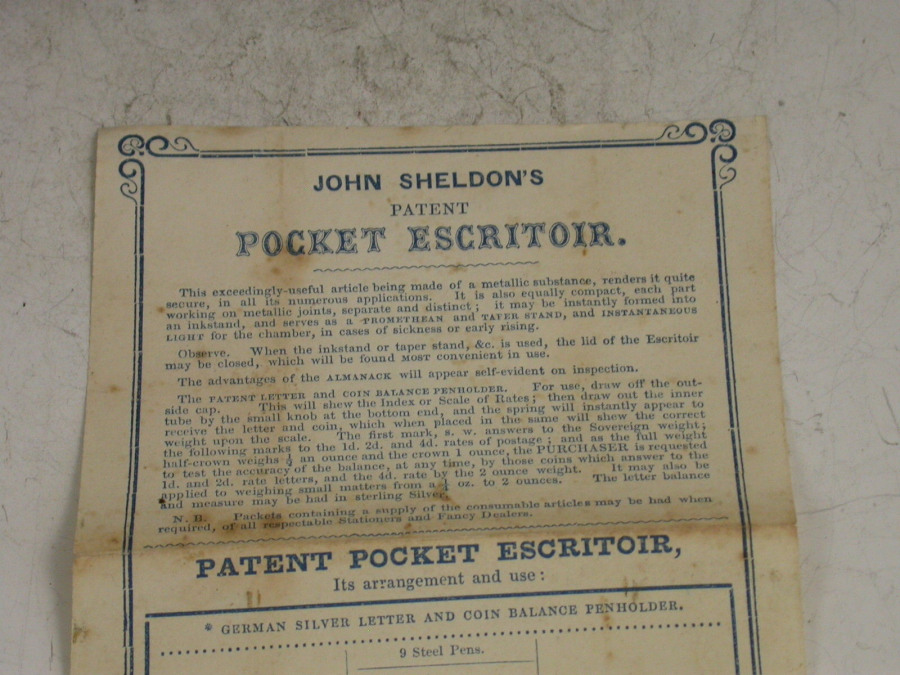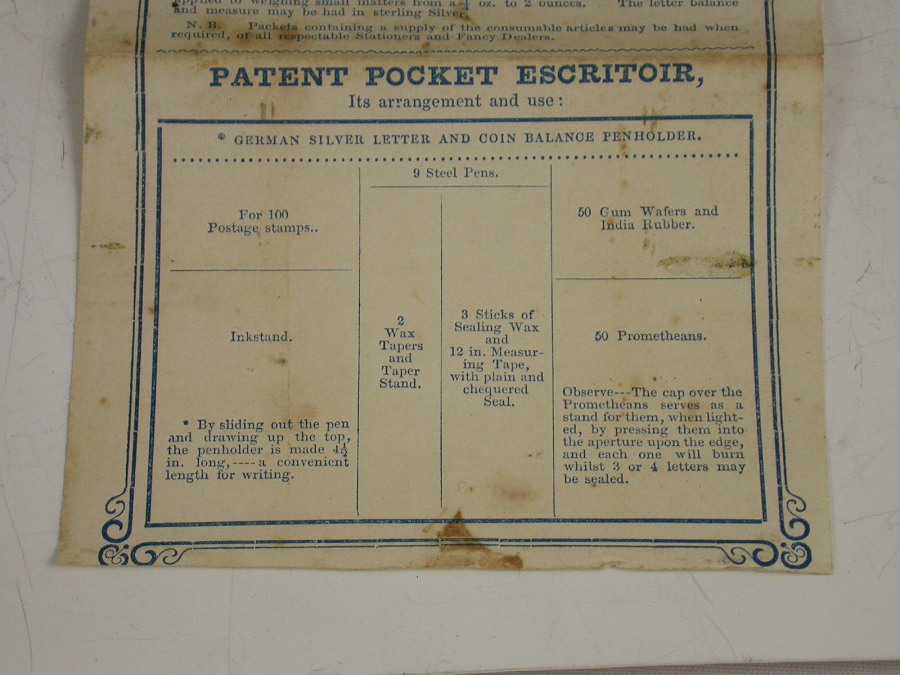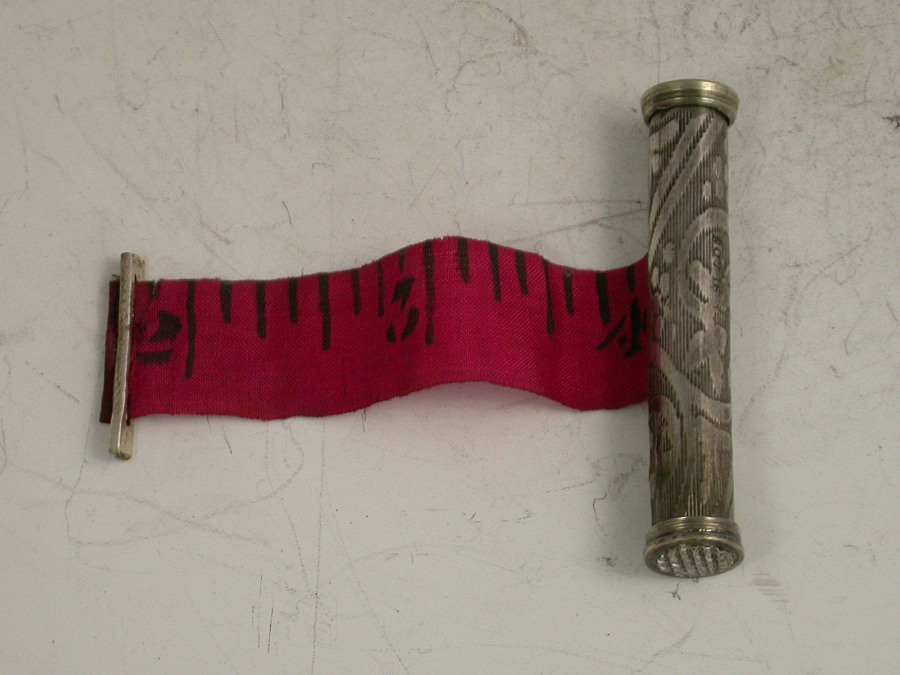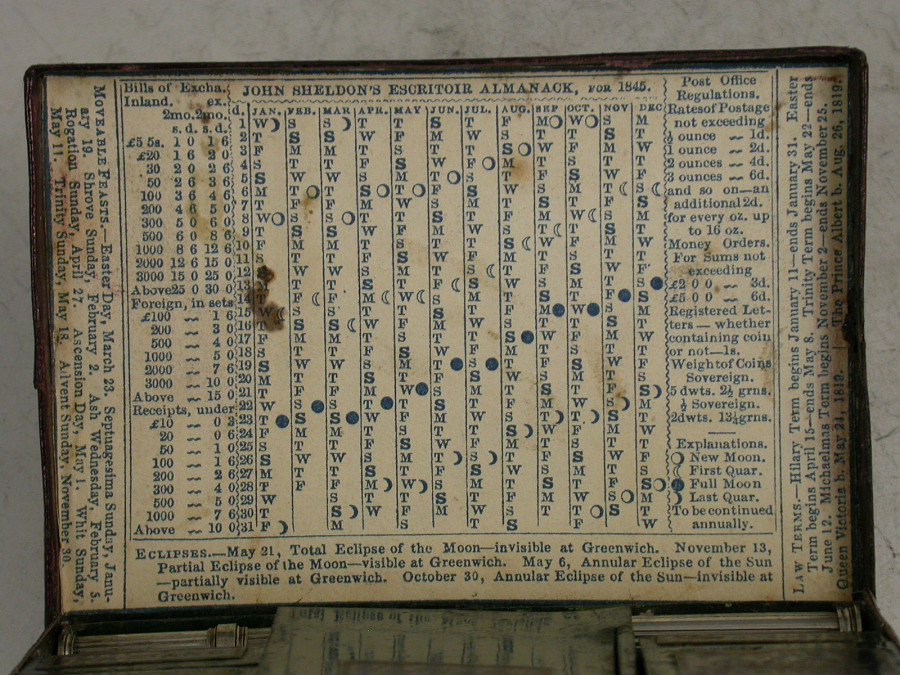 A rare leather cased metal Patent Pocket Escritoir, the tooled burgundy leather case with gilt lettering and the Royal Coat of Arms, a further outer case also with tooled gilt decoration. The lid with applied Sheldon Escritoir Almanack for 1845. The fitted interior with folding Inkstand and wax light containers, a folding taper stick, a hinged centre compartment with applied label containing sealing wax and a Sheldon's 12 inch measuring tape with plain and chequered seal, with further apertures for postage stamps, pens, gum or other wafer seals and the original Sheldon's German Silver combined Dip Pen / sprung coin and letter scale. Complete with original Blotting Card and instructions leaflet.

Sheldon described this pocket Writing Desk in his adverts as ""The Cabinet of the Million and Wonder of the Age"". It contained all the essentials for writing and could be easily transported in a gentleman's pocket or a ladies handbag.

Sheldon registered the original design for the Patent Pocket Escritoir on 16th November 1843. Registered Design Number:66. This example dates from 1845.

The enclosed instructions include a diagram of the arrangement and list of contents as follows:-
German Silver Letter and Coin Balance Penholder.
Postage Stamps. Steel Pens. Gum Wafers and India Rubber.Inkstand. Wax Tapers and Taper Stand. Sticks of Sealing Wax and 12in Measuring Tape with plain and chequered Seal. Prometheans.

Sold - £1,250.00
Condition
In remarkably good original condition containing a very large percentage of the original contents. Some staining to the paper components and scuffs and superfluous damage to the leather exterior and case. The hinge for the fold-out Wax Lights compartments is damaged and loose.