Large George II Silver Escutcheon Wine Label 'Port'
John Harvey I c1750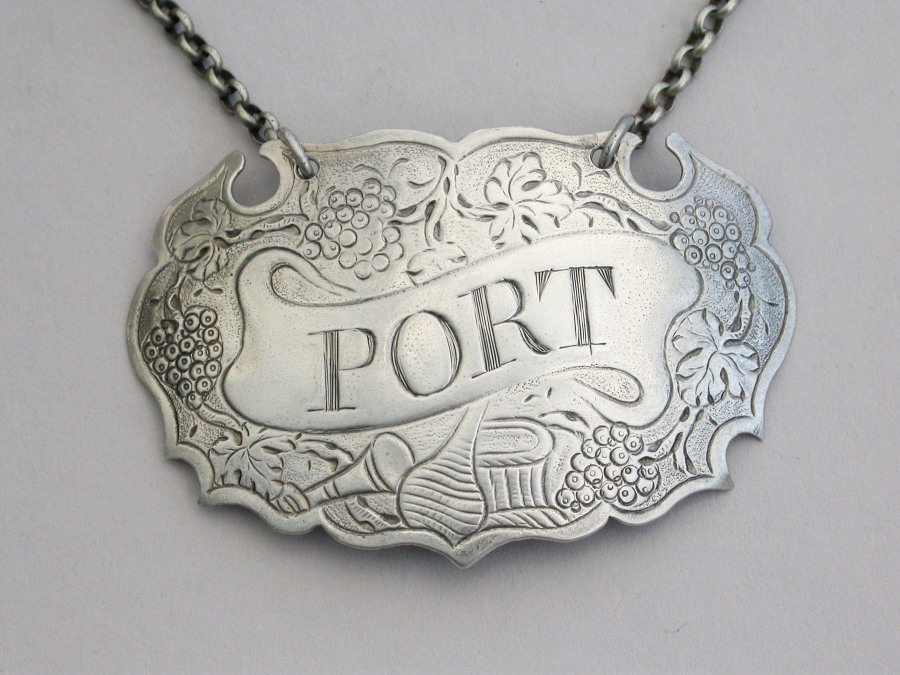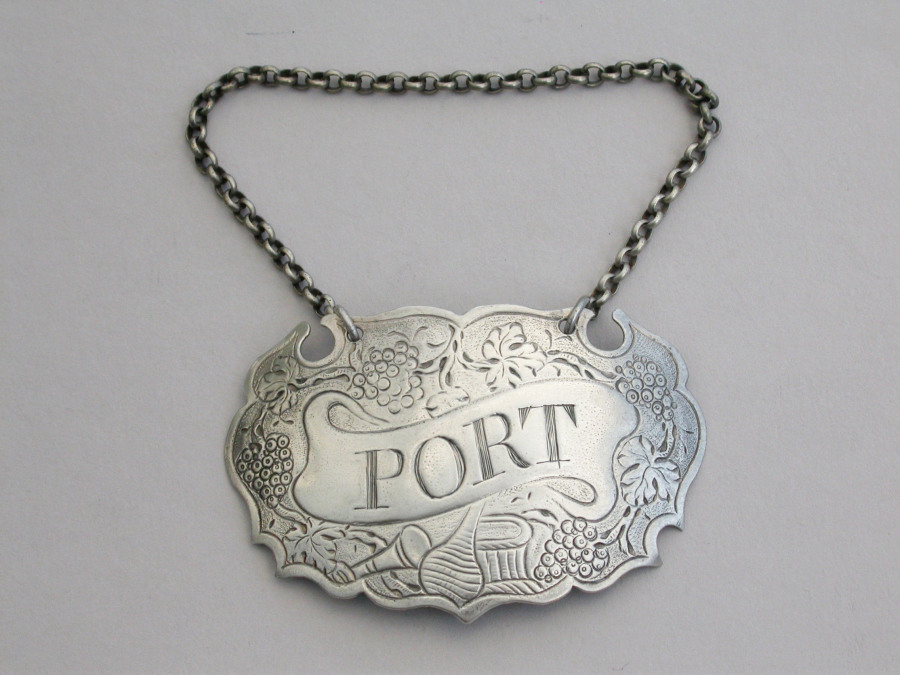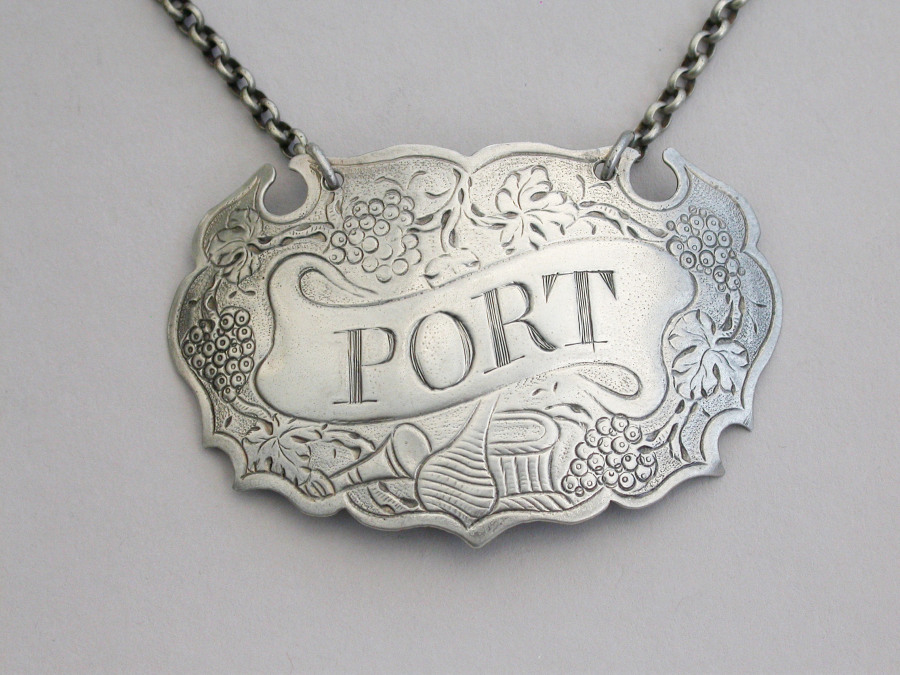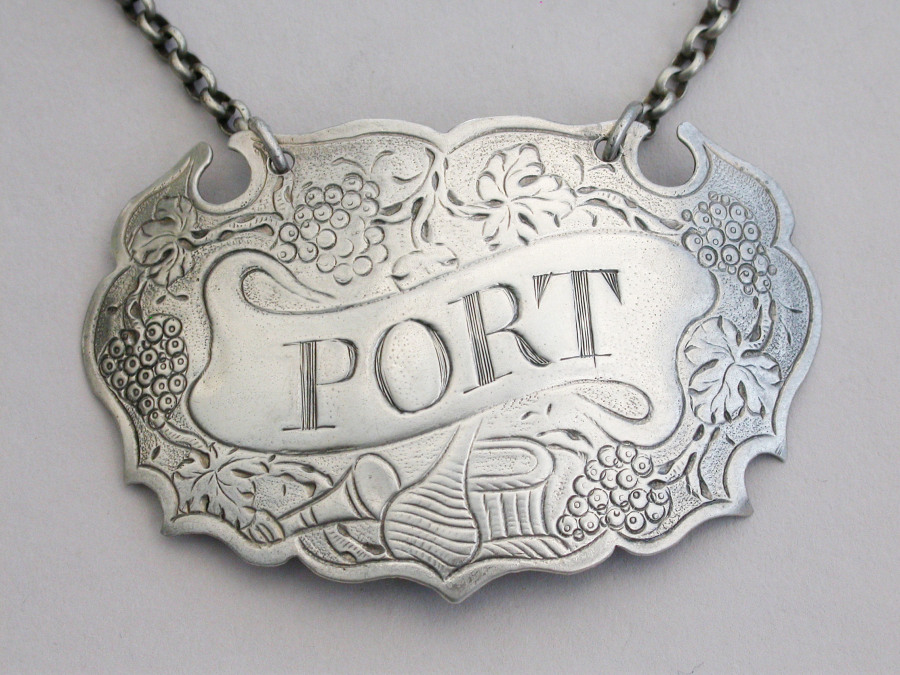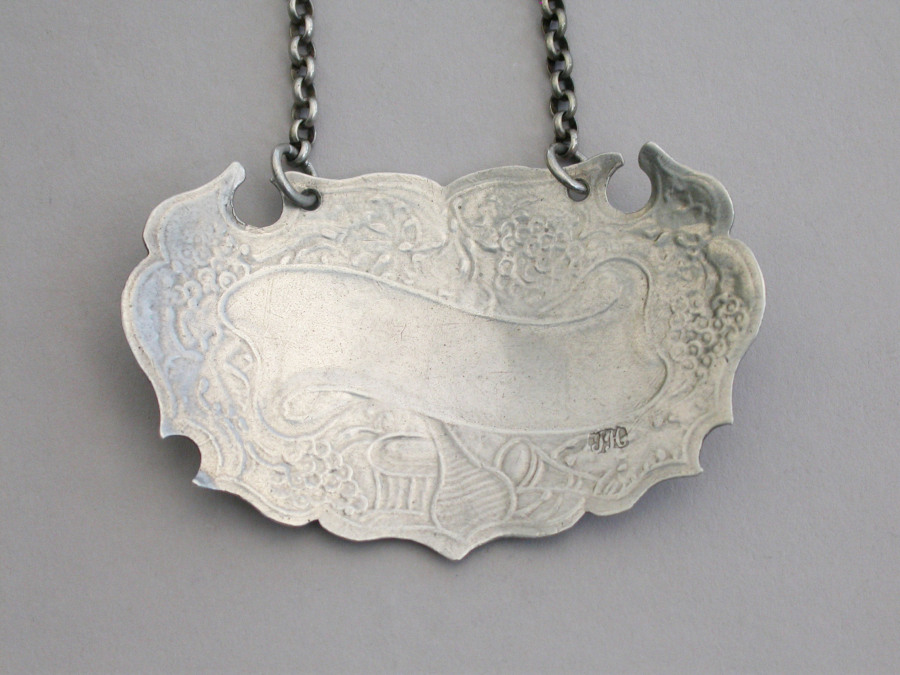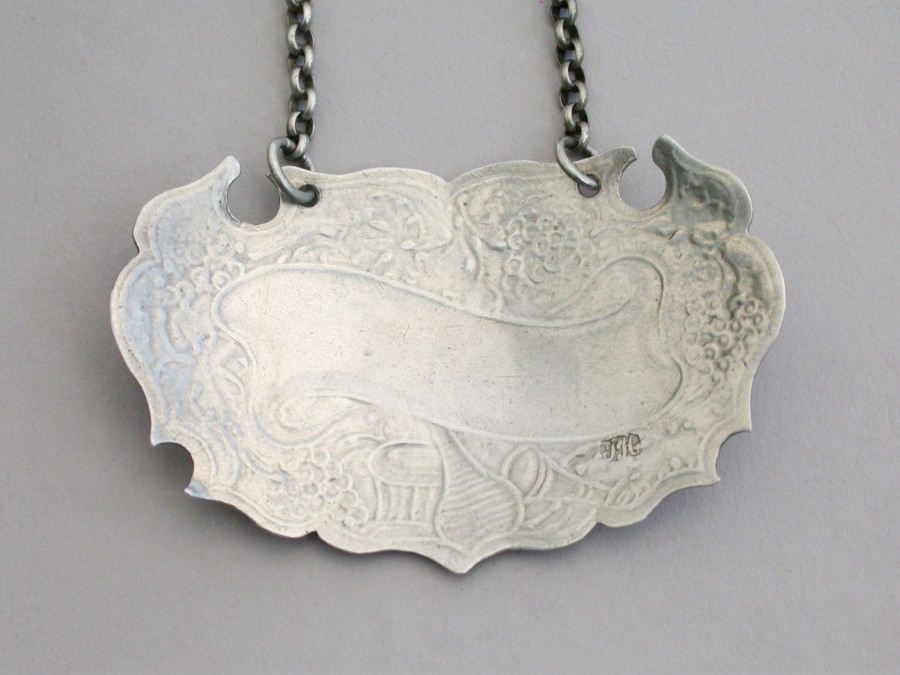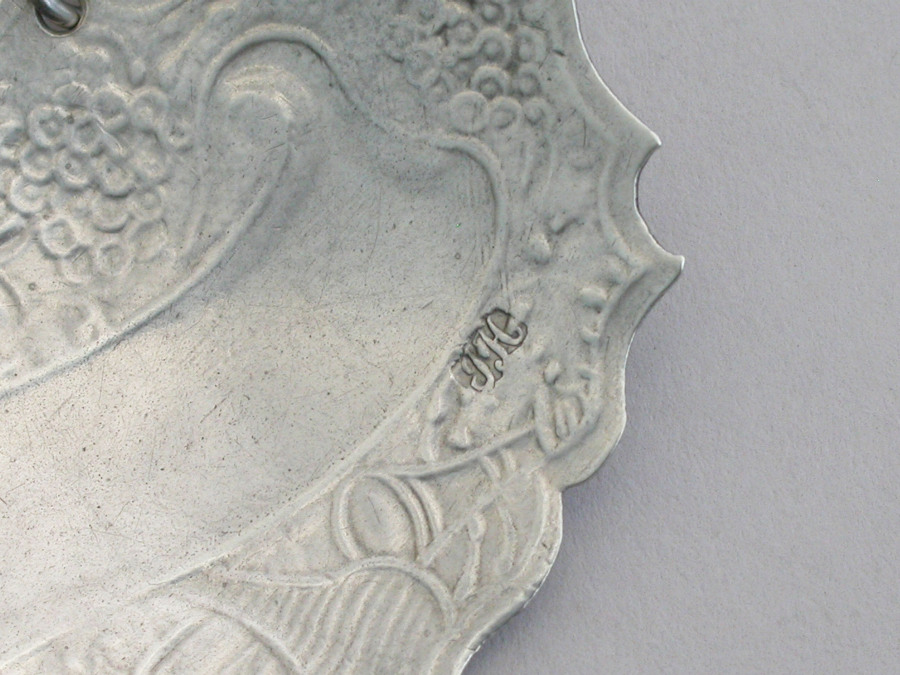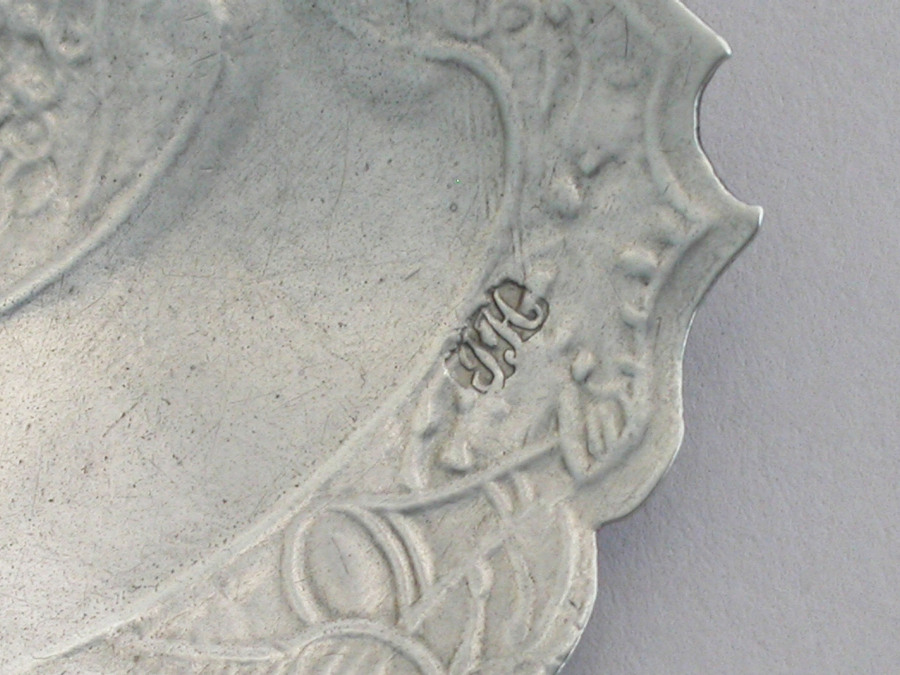 A rare and unusual large George II silver Wine Label of chased escutcheon form with fruiting vine border, incised for Port on a scrolling name plate, a wine glass, a bottle and a basket below. A very unusual variant of an early chased escutcheon and one from the only known set of four(see literature).

By John Harvey, London, c1750
Sold - £565.00
Condition
In good condition with no damage or repair
Weight
15.00 Grams (0.48 troy ounces)
Stock Code
TRS150818.304B
Literature
From: 'The Wine Label Circle Journal' December 1999, page 236.
A ""NEW ESCUTCHEON"".
It is not often that a wholly new variant of the basic escutcheon design turns up,
particularly when it is by a well known maker of escutcheons. This however occurred
at Phillips sale of fine silver on November 19 1999.
In this case the maker is John Harvey although the mark, struck once, is similar to
Grimwade 1403 i.e. I.H in script, but without the star above but is not recorded in
Grimwade. The outline of the label is identical to the most common Harvey design
but this new variant is much bigger measuring 6.4 cms broad by 4.2 cms deep as
against 5.5 cms by 3.4 cms for his normal escutcheon. Indeed I have never seen such
a big silver escutcheon.
This is not the only difference however; the treatment of the name panel and the
chasing is quite different. The wine name is engraved in scrolling form within a
scrolled reserve, whereas on most other escutcheons the name is engraved in a straight
line and rarely within any reserve. The chasing around the name is also different in
that in place of, or in addition to, the usual bunches of grapes and leaves there is a
glass, a bottle, and a basket chased below the wine name. The glass is a typical mid
eighteenth century wine glass as found in the left hand of John Harvey's single putto
label; the bottle, wicker covered, is similar to that grasped by the left hand putto of the ""two putti"" labels, but the basket is quite a new decoration.
There were four labels in the set for MADEIRA, SHERRY, LISBON and PORT. The
gauge of the silver is slightly thin and light so that the chasing is apparent on the back of the label.
A.W. Gilmour