Large Mid 19th Century Benton & Fuller American Gold Pen / Pencil Augustus Frederick Braham
Benton & Fuller 1852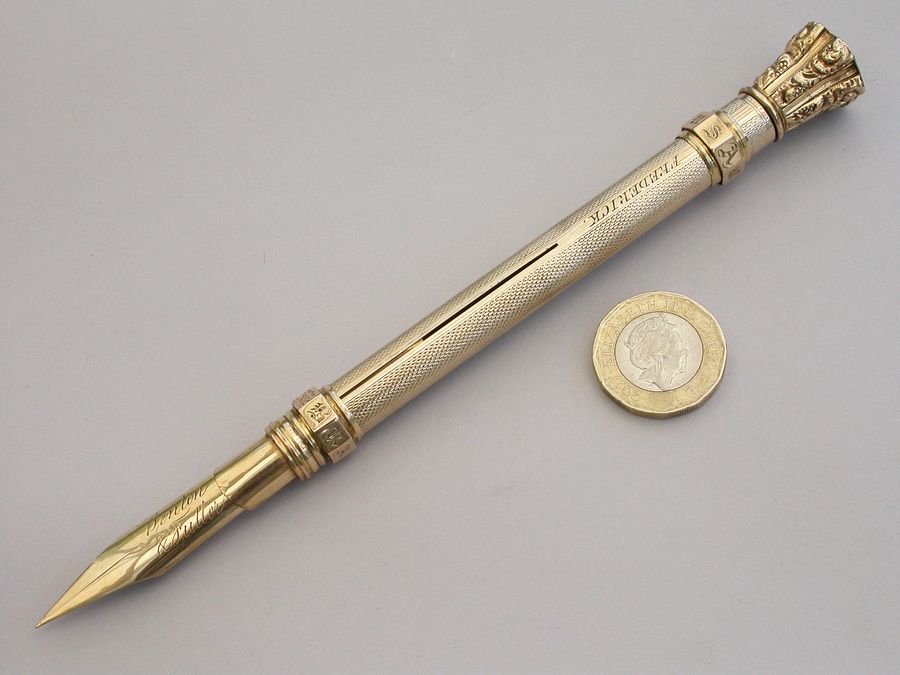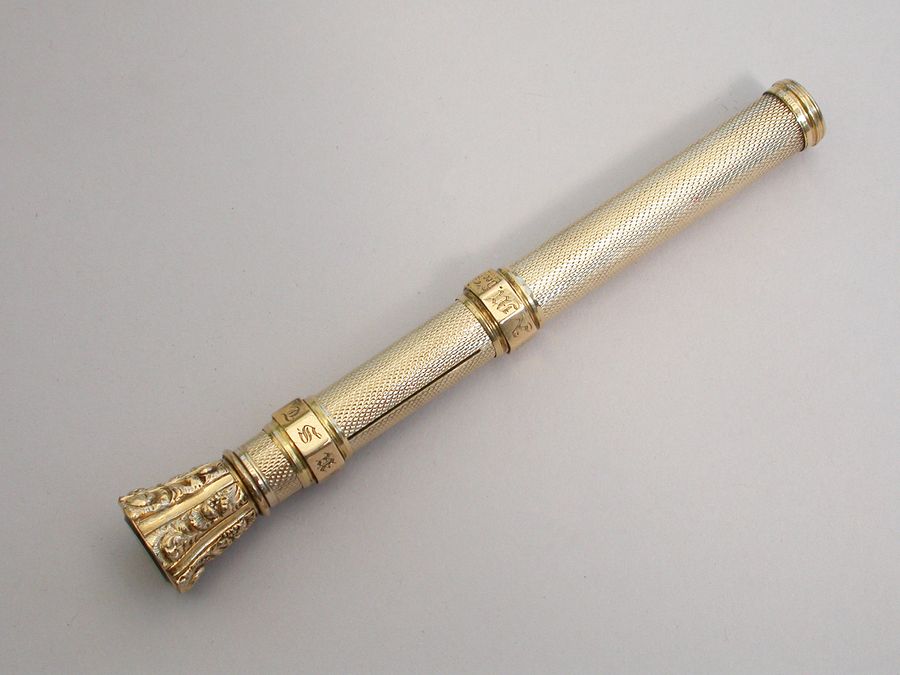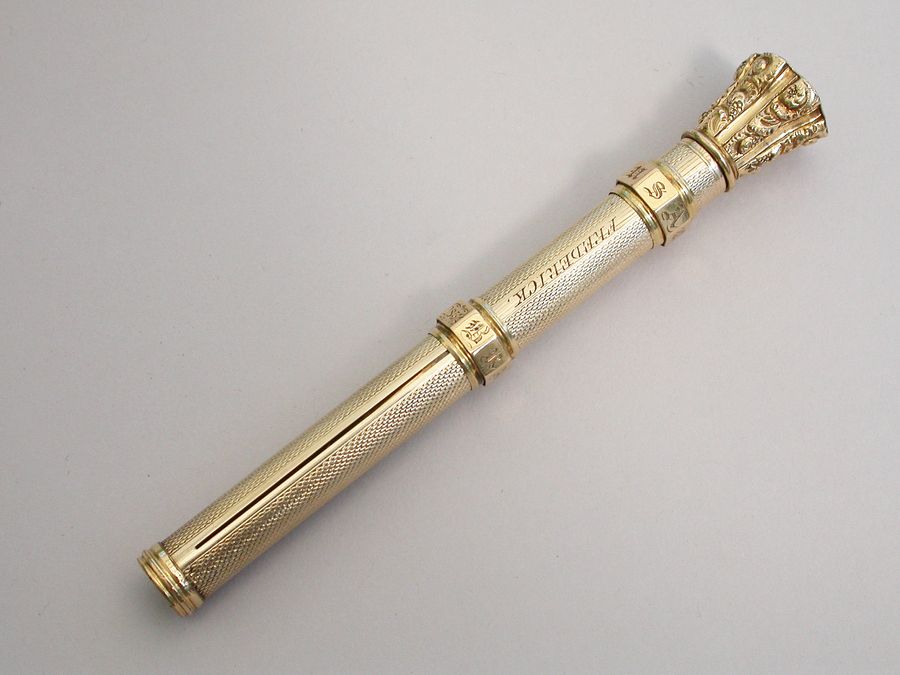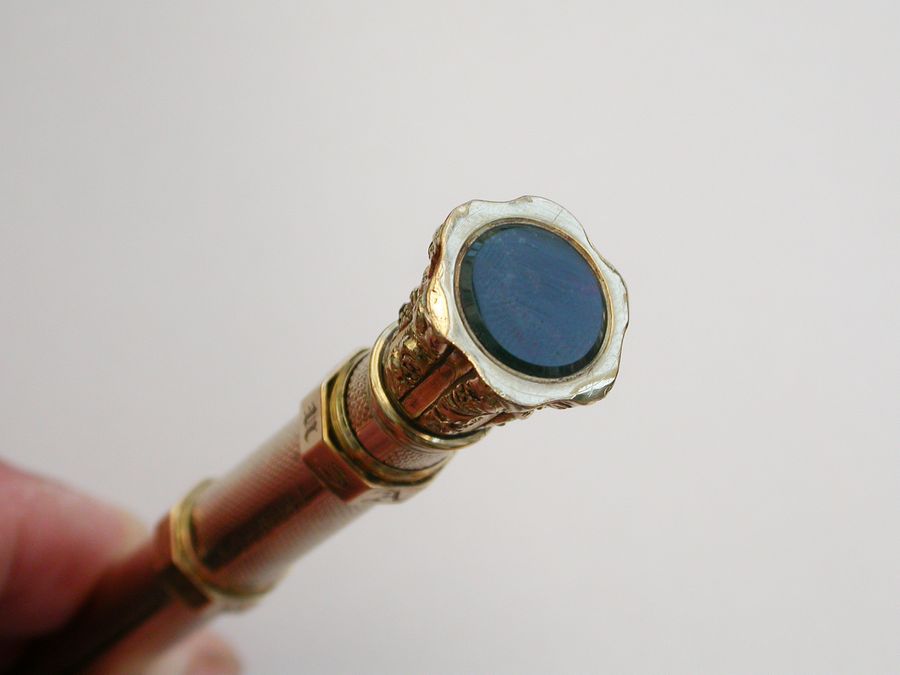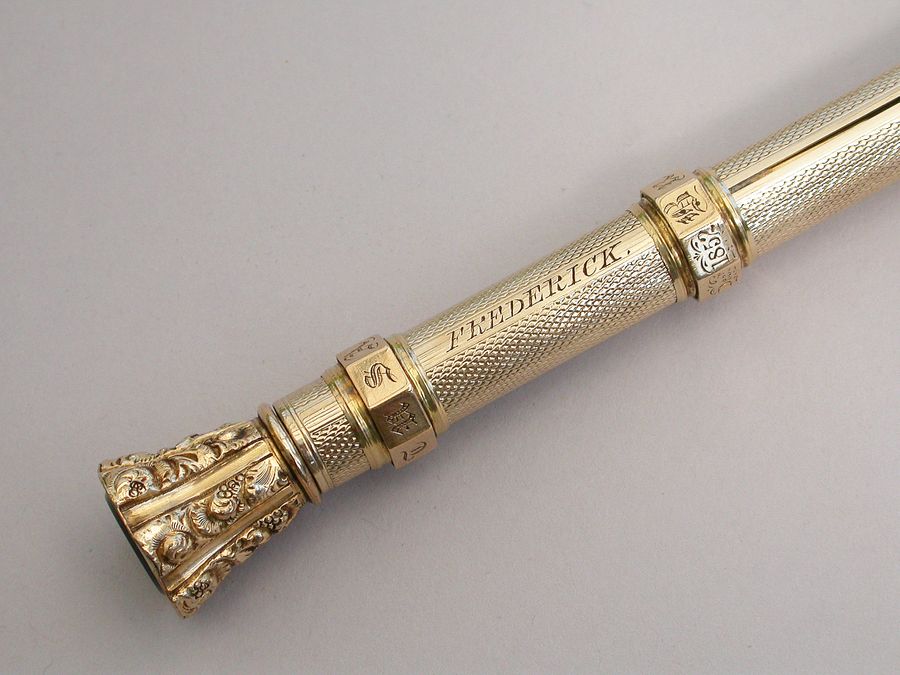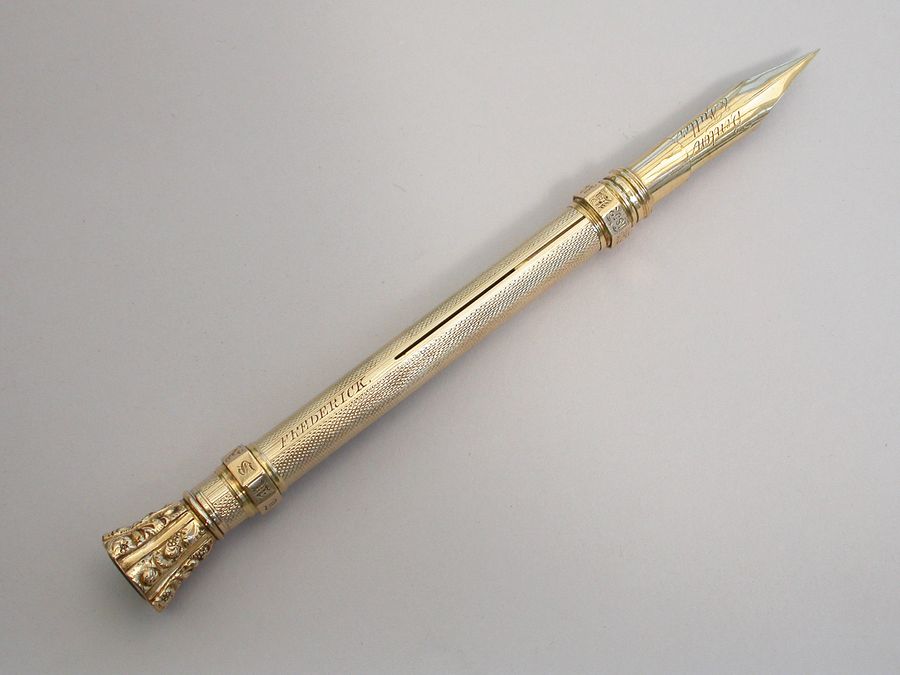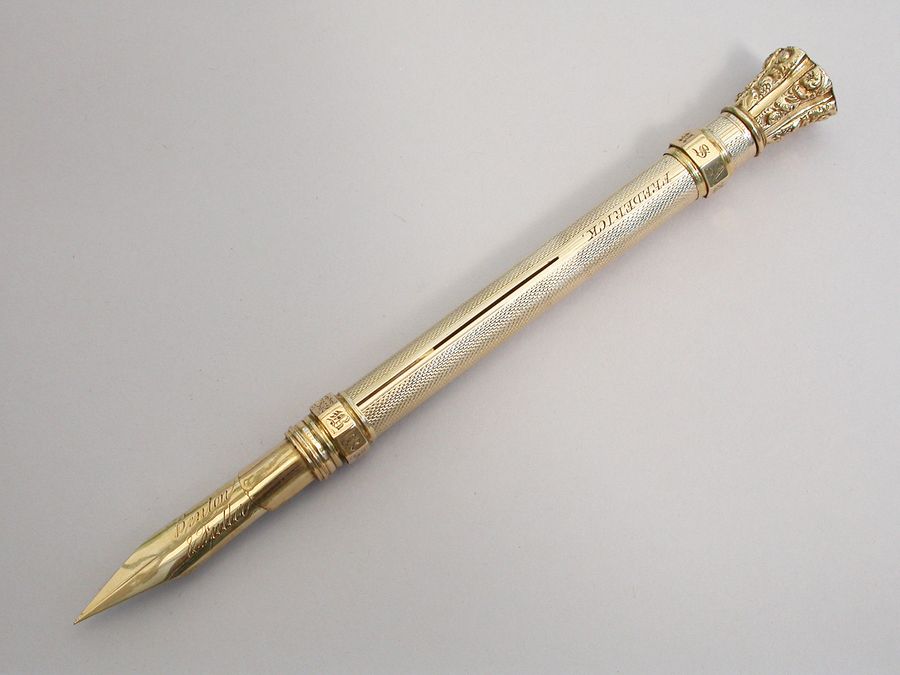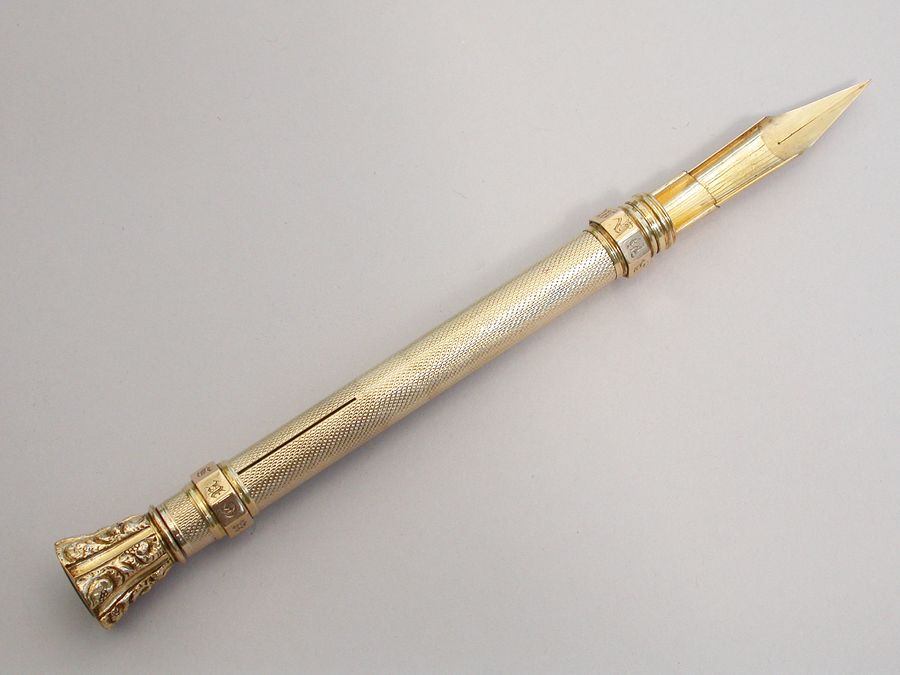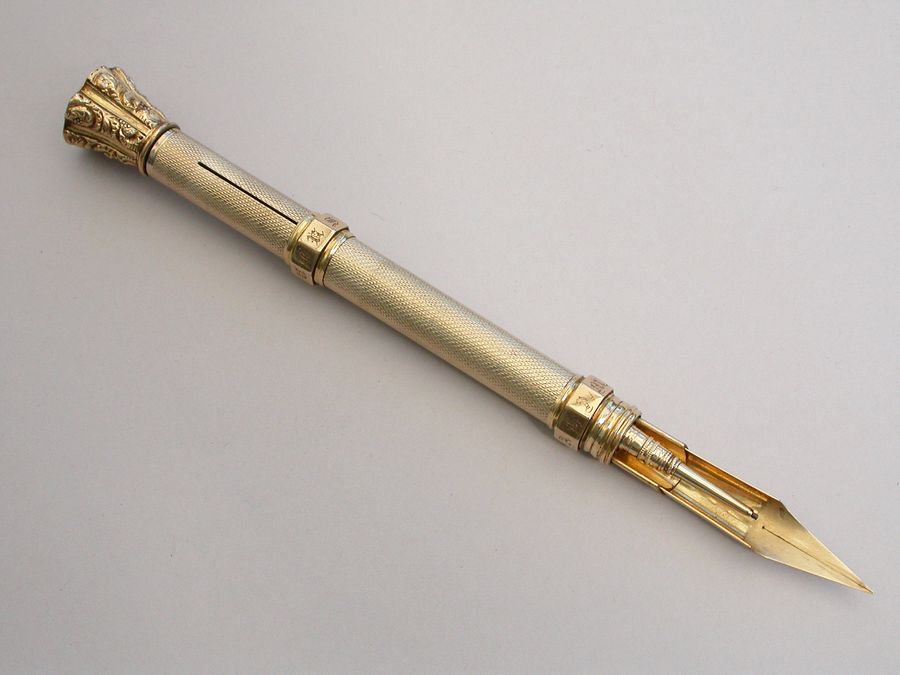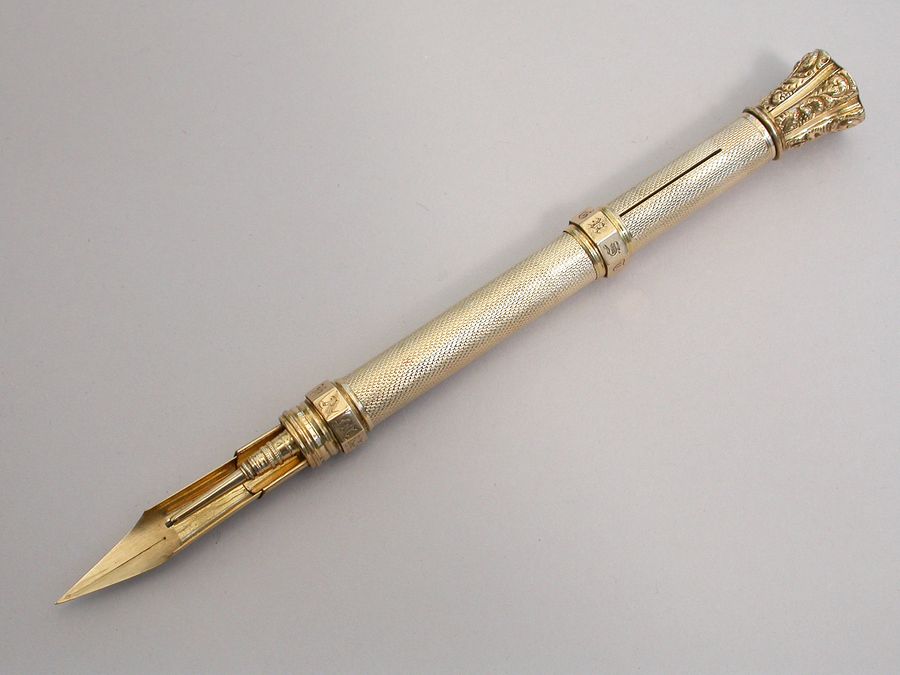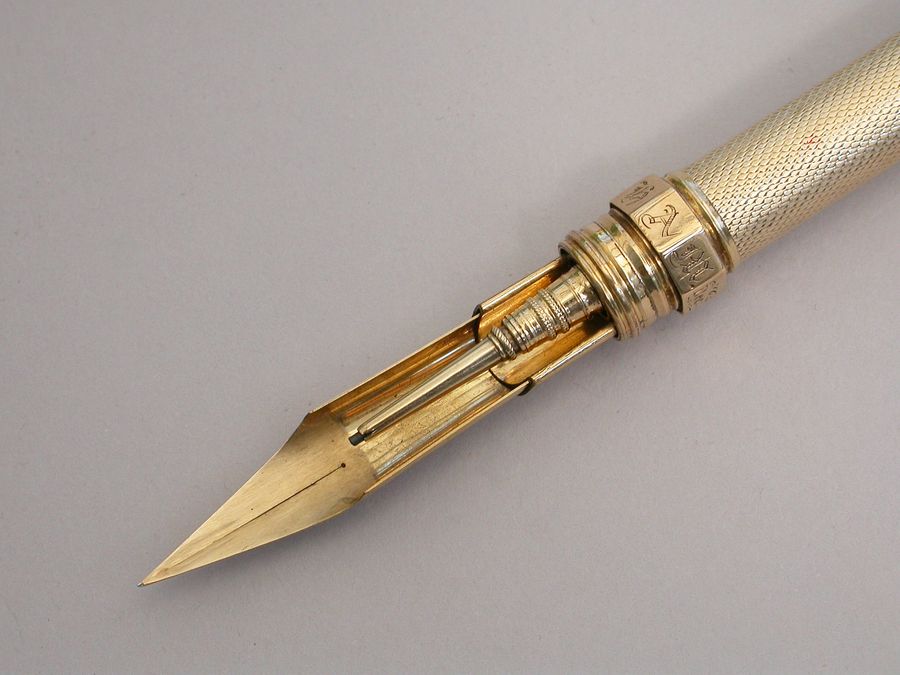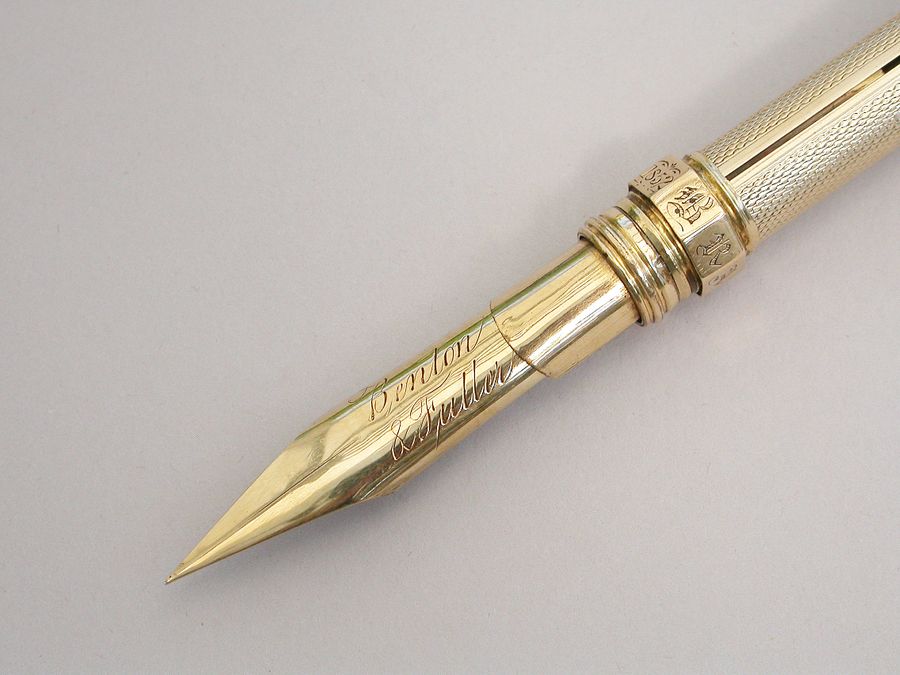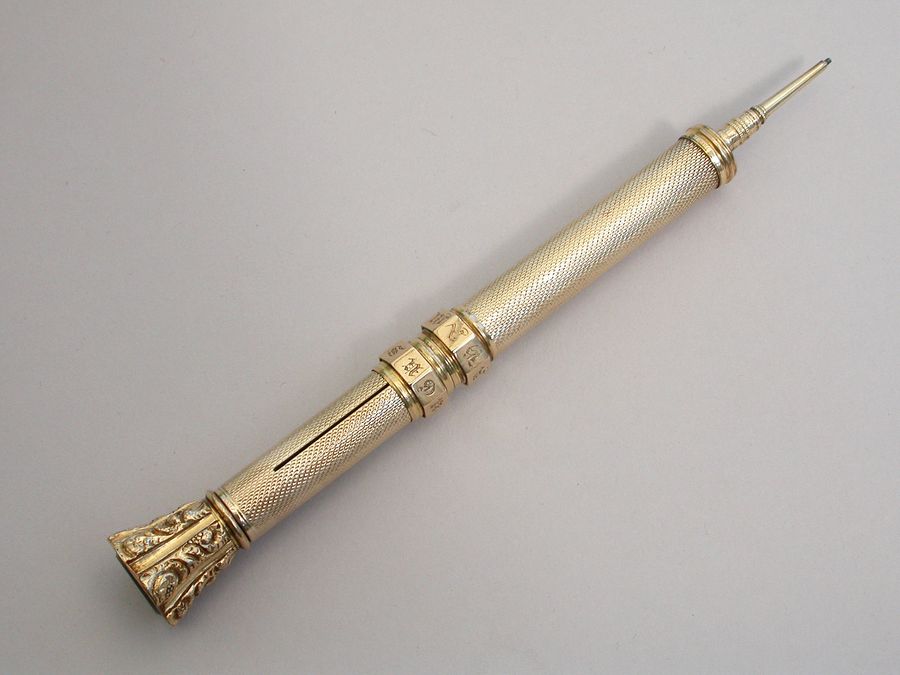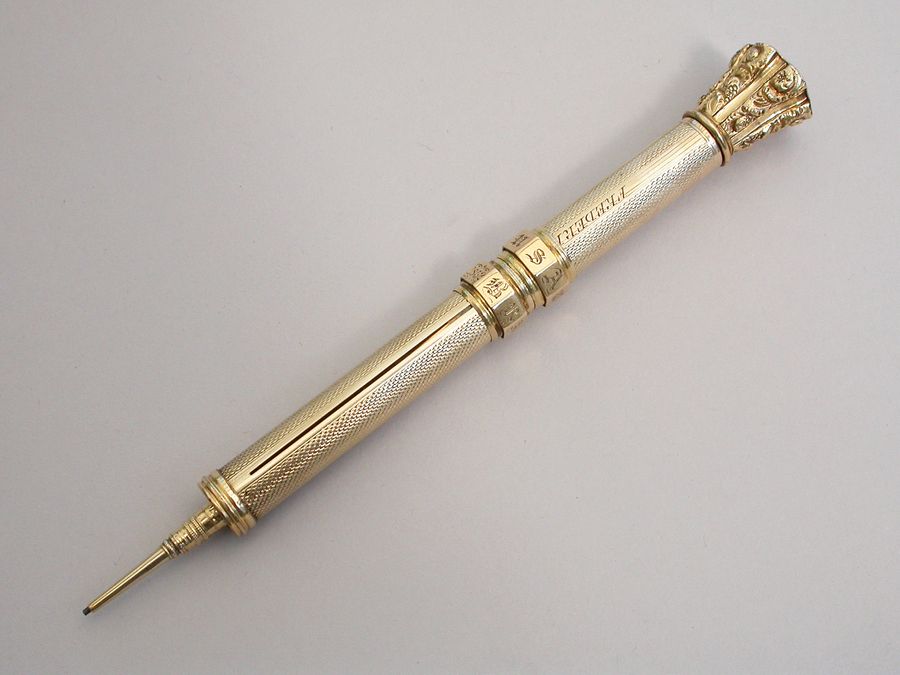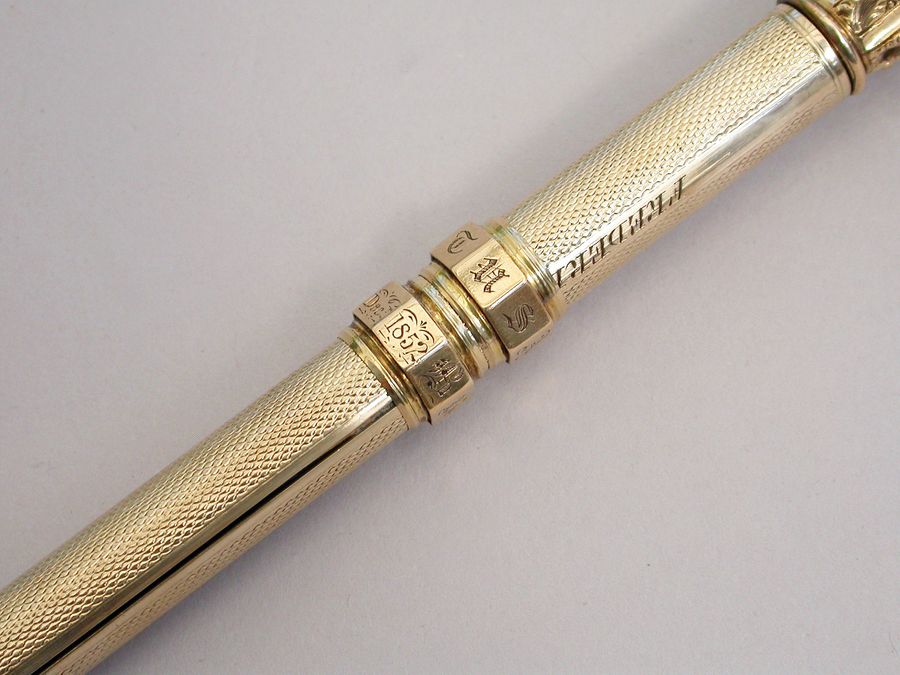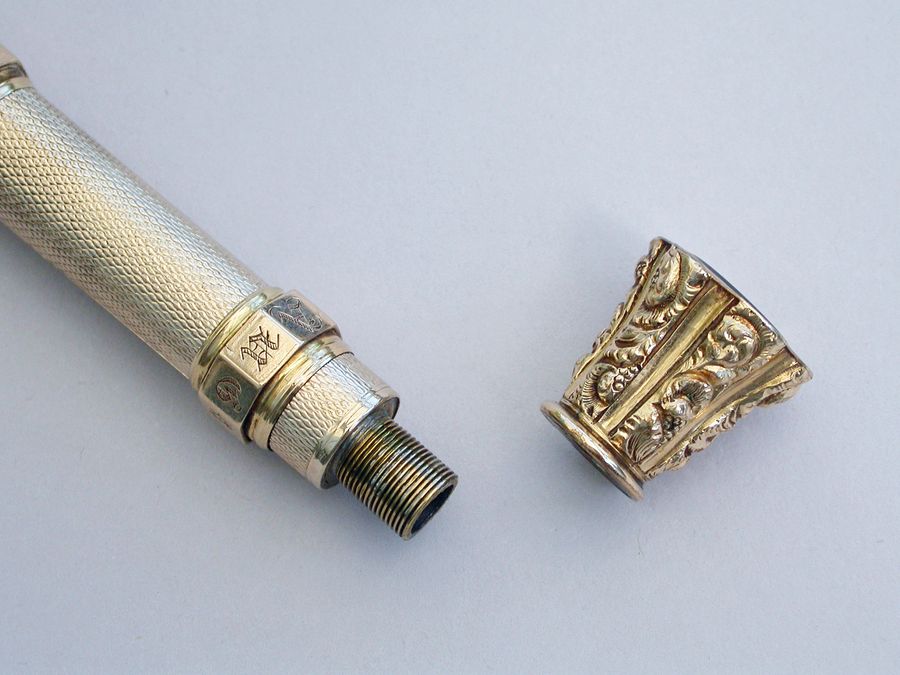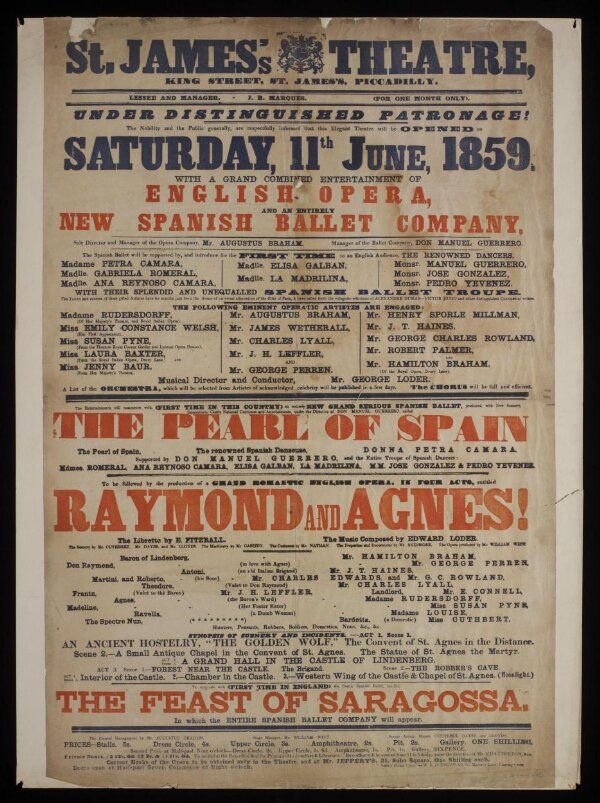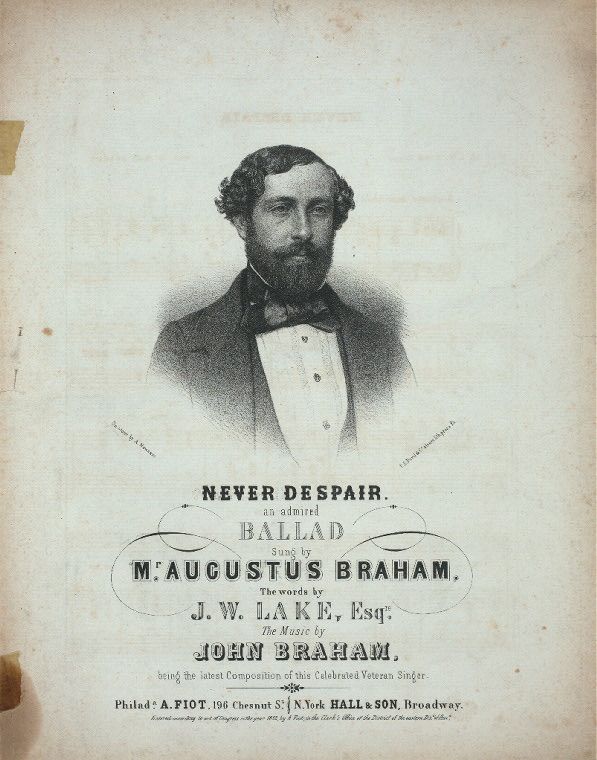 An exceptional very large mid 19th century American gold presentation combination Pen and Pencil, with cylindrical engine turned barrel engraved - 'FREDERICK', two raised octagonal slider rings engraved - 'AUGUSTUS' and 'BRAHAM' Dec 1852. The screw-off terminal chased with fruit and flowers and set with a plain bloodstone seal stone. The huge plain gold nib engraved - 'Benton & Fuller'.

Unmarked, probably American c1850.

Open: 172mm
Closed: 122mm

Augustus Frederick Braham was a professional opera and synagogue cantor. He was born on the 1/1/1819 in Brompton, Middlesex. He was the second son of John Hamilton Braham, a prominent Jewish Tenor and his wife Francis Elizabeth Bolton of Ardwick. They were married at what would become Manchester Cathedral in 1816. John also appears to be famous for a liaison with Signora Storace a singer, before his marriage to Francis. Augustus (he used his first name both privately and professionally) appears to have been a military officer in different regiments until the 1840's. His career was described as a sinecure in the Bengal Fusileers for 11 years and he features in different Army paymaster lists. Most references to him from the 1850's are theatrical plus a proposed engagement in 1839; this must have been disputed, as he married a different person in 1846. He toured the United States, Europe and Ireland with Opera companies and in 1859 he was manager of the St James's Theatre in London (see attached poster). His death was recorded in 1889.
Sold - £1,350.00
Condition
In good original condition with no damage or repair, a couple of minor flat spots to the engine turned barrel
Weight
54.40 Grams (1.75 troy ounces)