Mid 19th Century American Gold Mounted Combination Pen & Pencil ""Goodyears Patent""
American c1870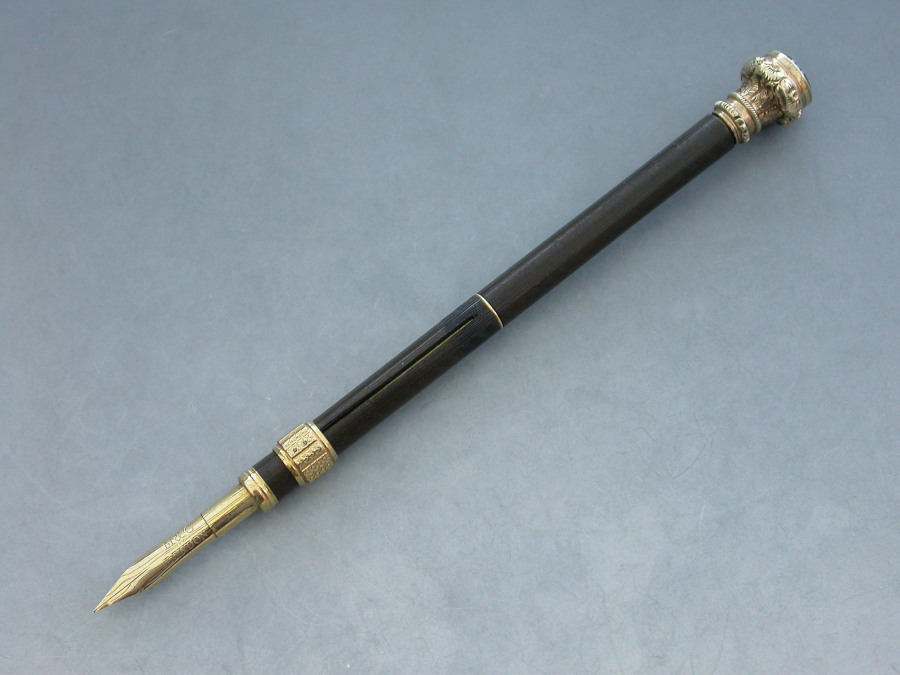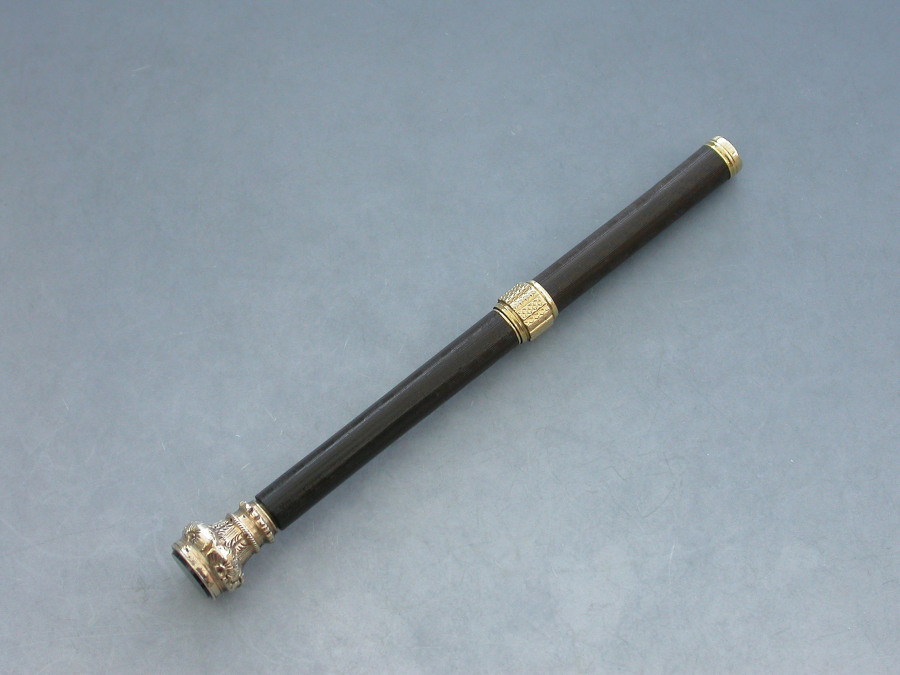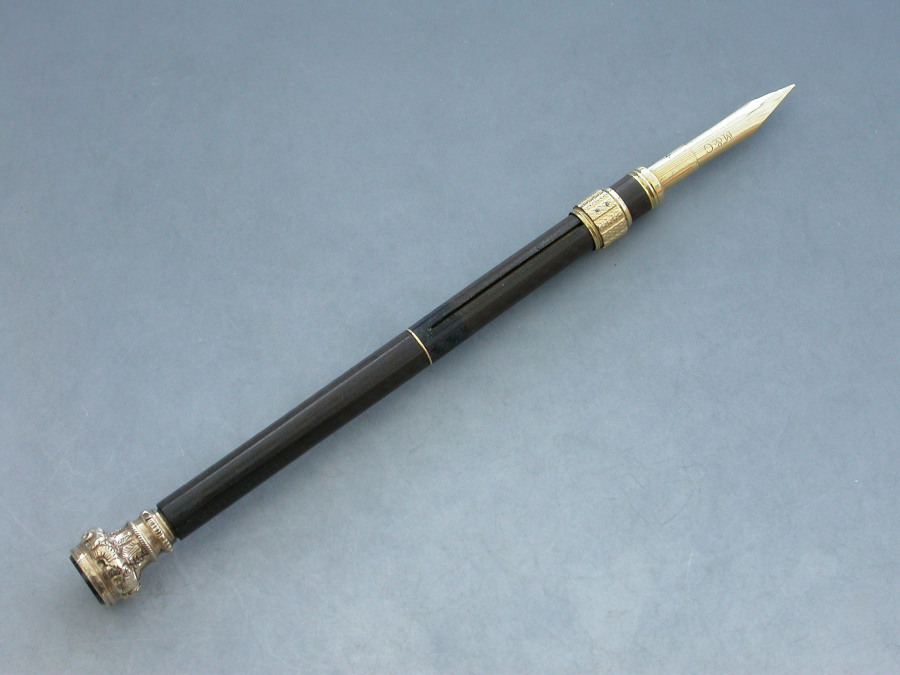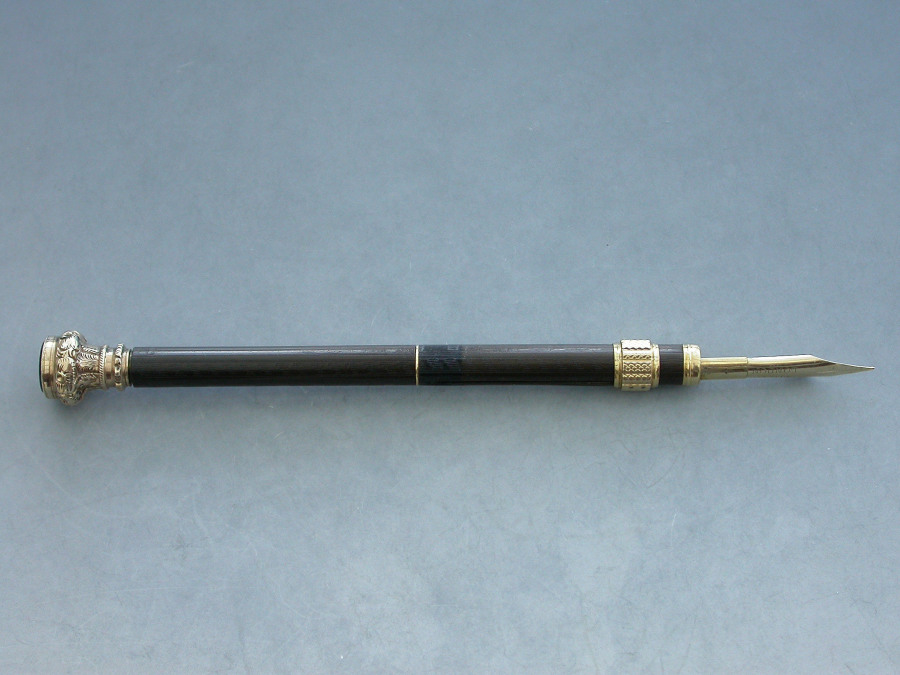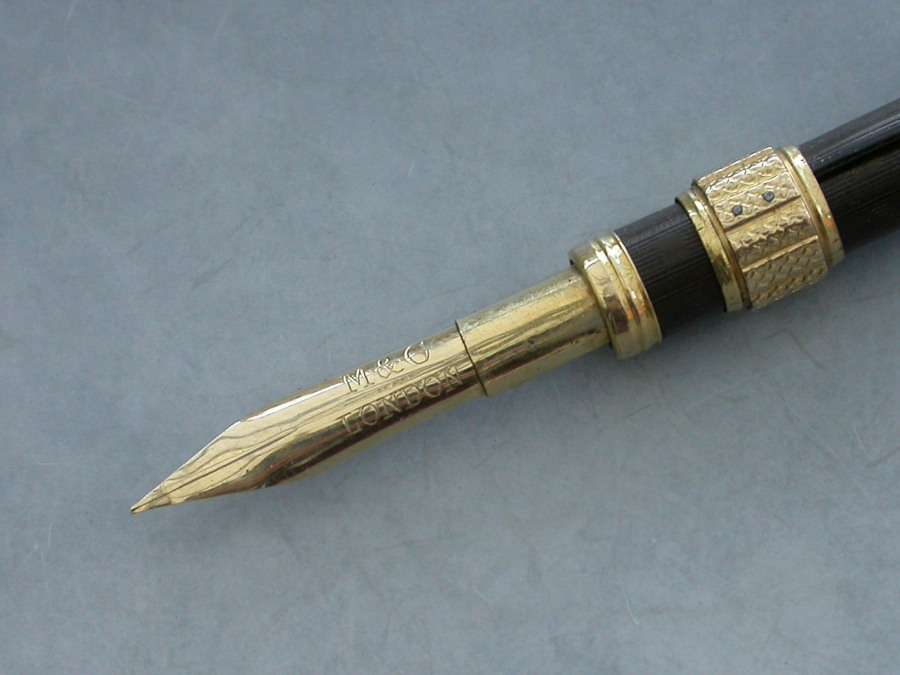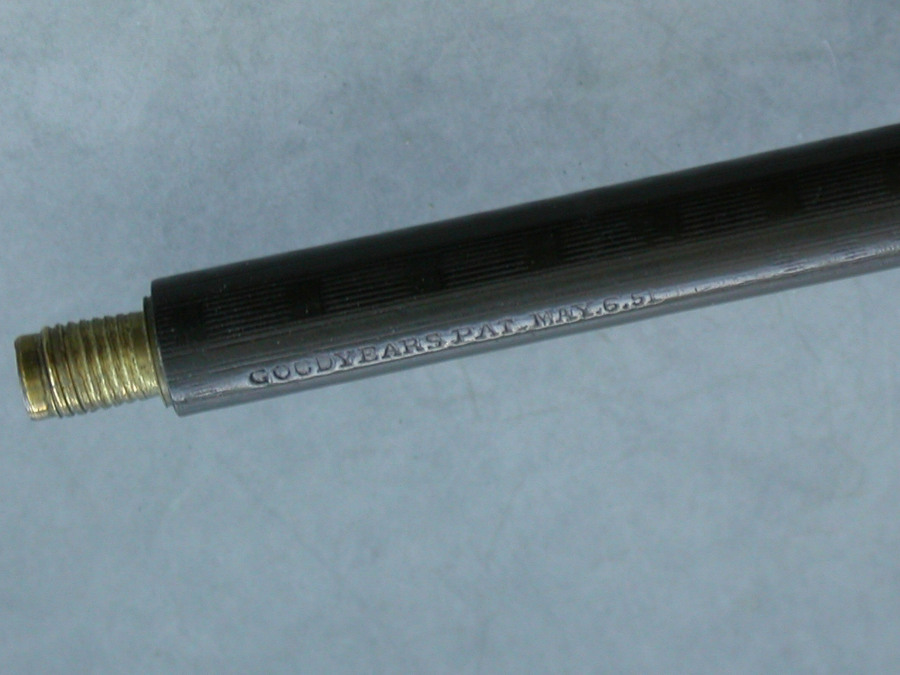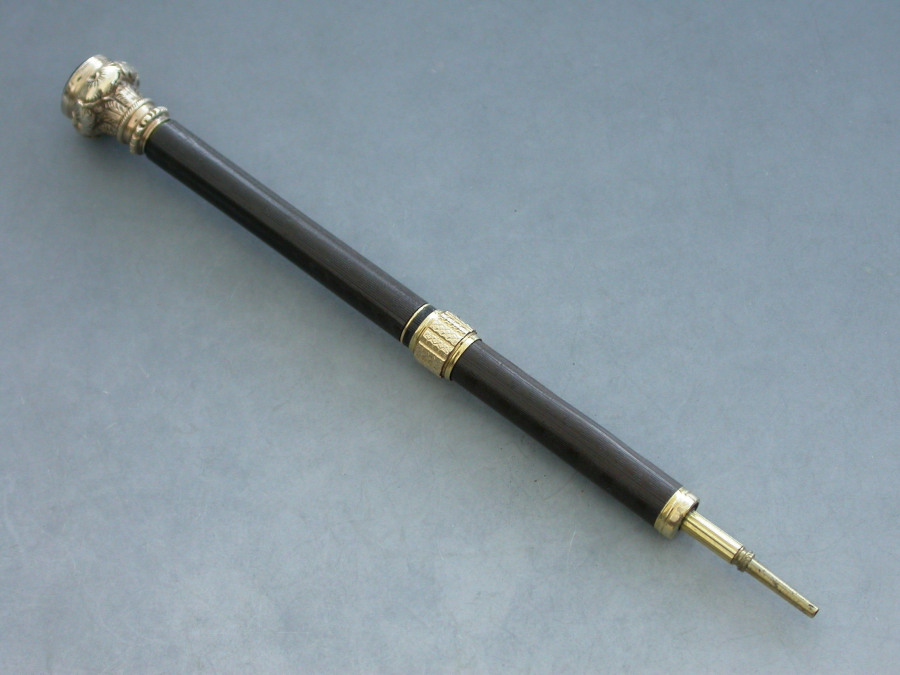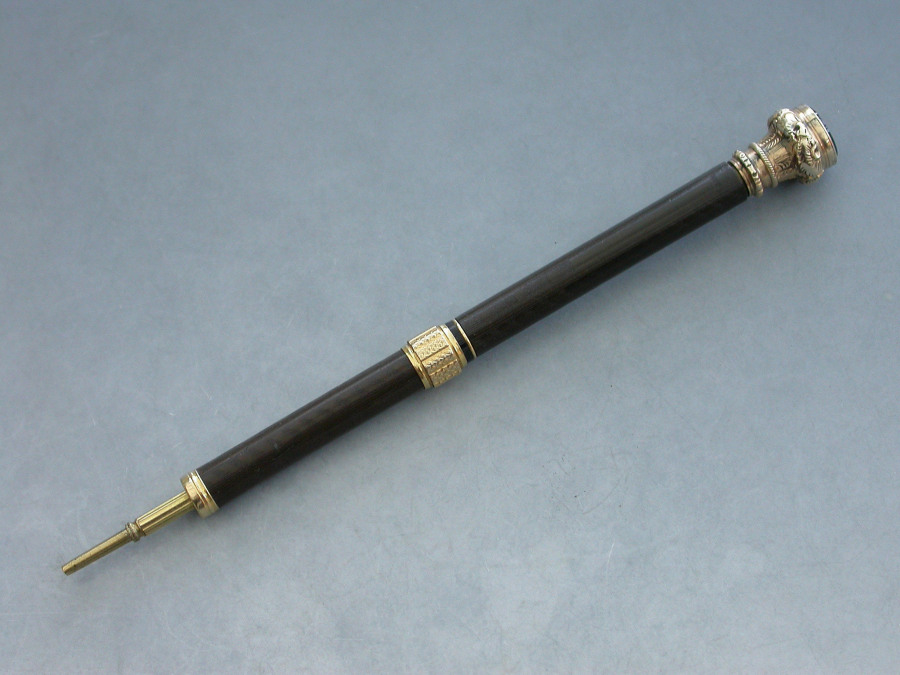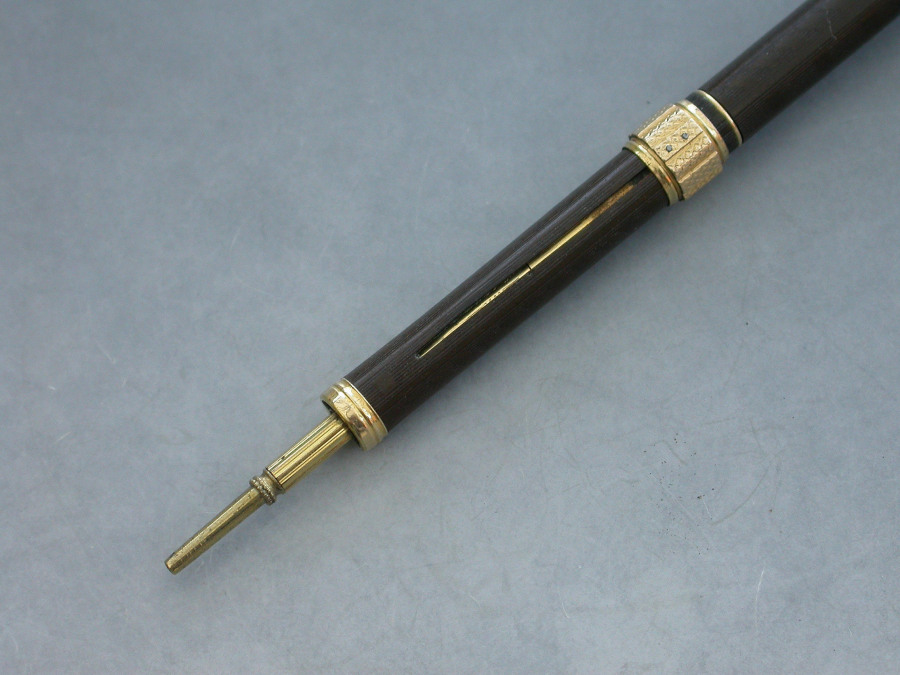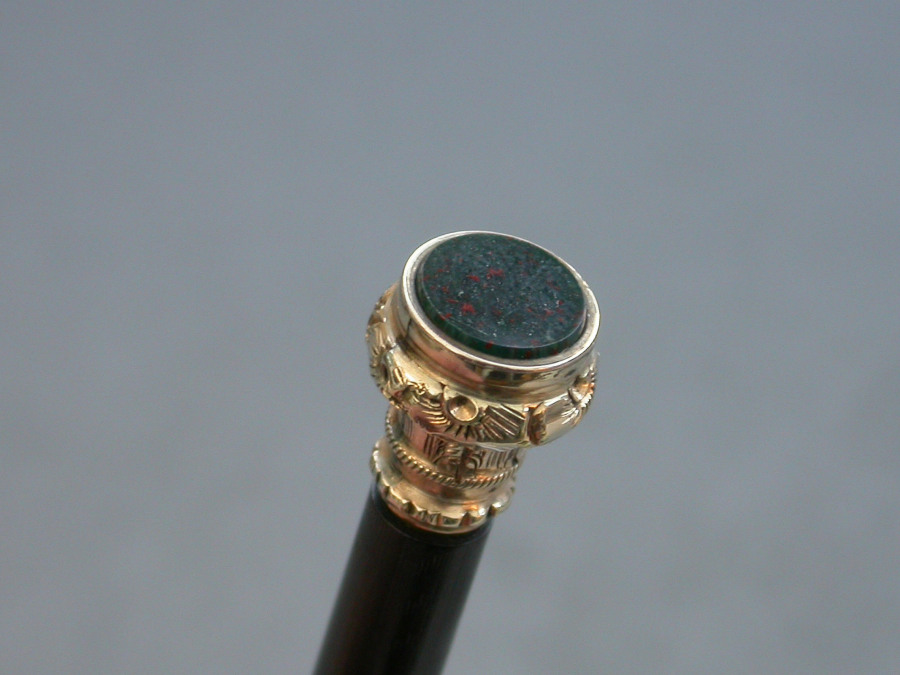 A good quality mid 19th century American gold mounted combination Propelling Pencil and nib holder, the barrel formed from ""India Rubber"". The barrel is imprinted ""Goodyear's Pat. May 6 '51,"" a reference to patent number 8,075 issued to Nelson Goodyear of New York on the 6th May 1851. The chased gold terminal set with a bloodstone seal and unscrewing to reveal a lead reservoir. The Pencil is extended by twisting the lower half of the barrel and the Pen slides out via the slider ring.

American c1870.

113mm open x 95mm closed.
Sold - £185.00
Condition
In good condition with no damage or repair and in full working order.
Weight
11.00 Grams (0.35 troy ounces)
Literature
The patent for Goodyear's manufacturing technique for India Rubber was granted on May 6, 1851. The patent features a process incorporating sulphur, shellac, magnesia, lime, or carbonate or sulfate of magnesia or lime with rubber which is heated to create a hard and inflexible compound.