Modern Silver Edible Dormouse Caddy Spoon
Brian Leslie Fuller, London 1988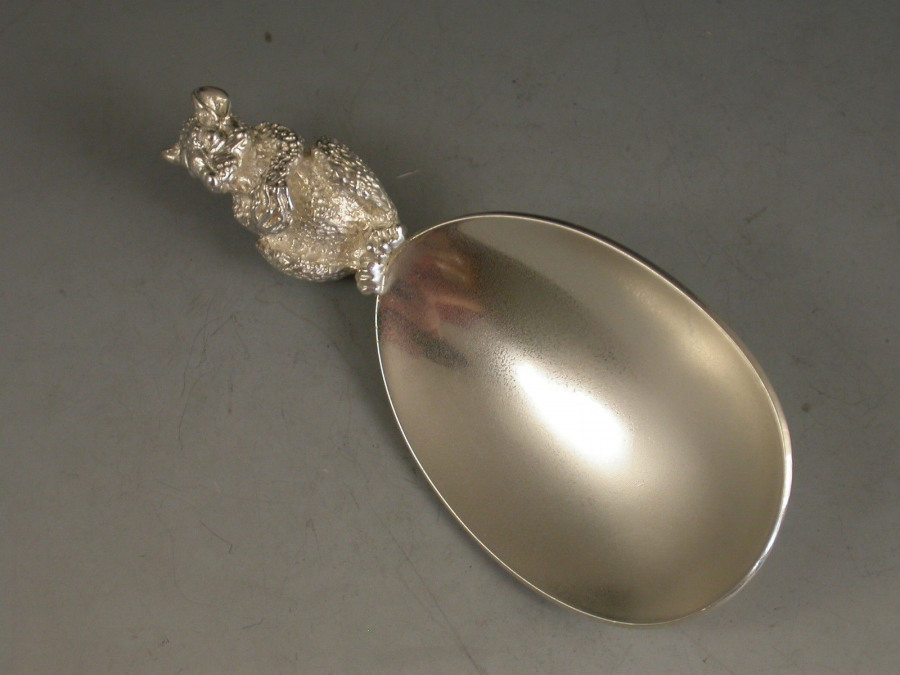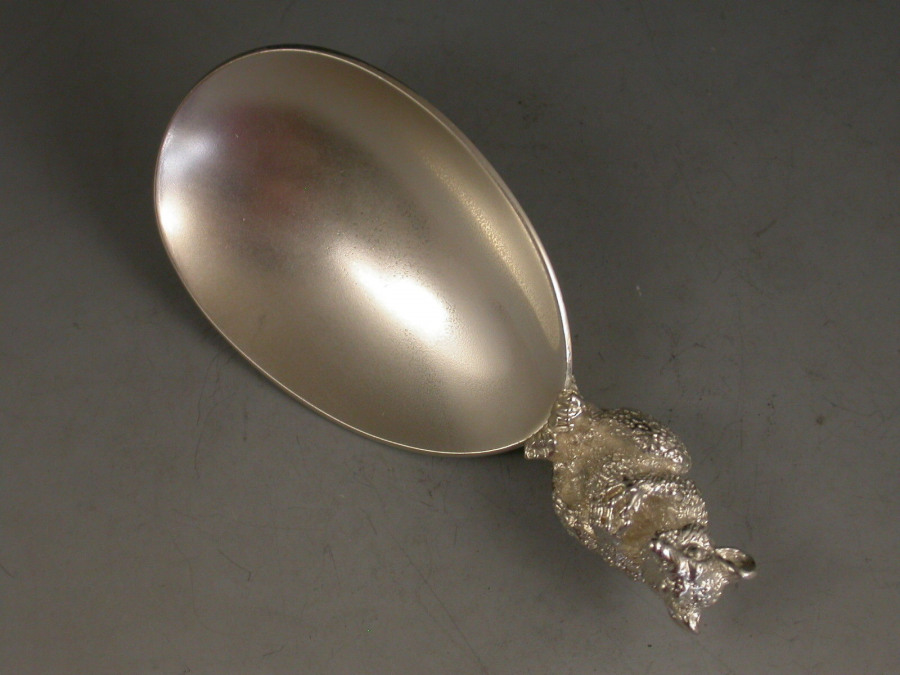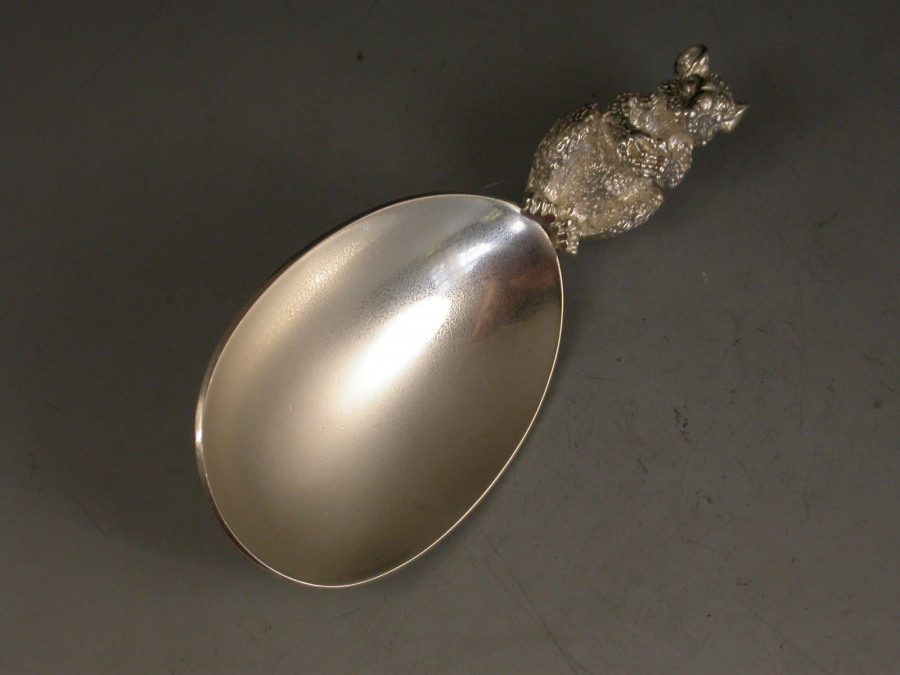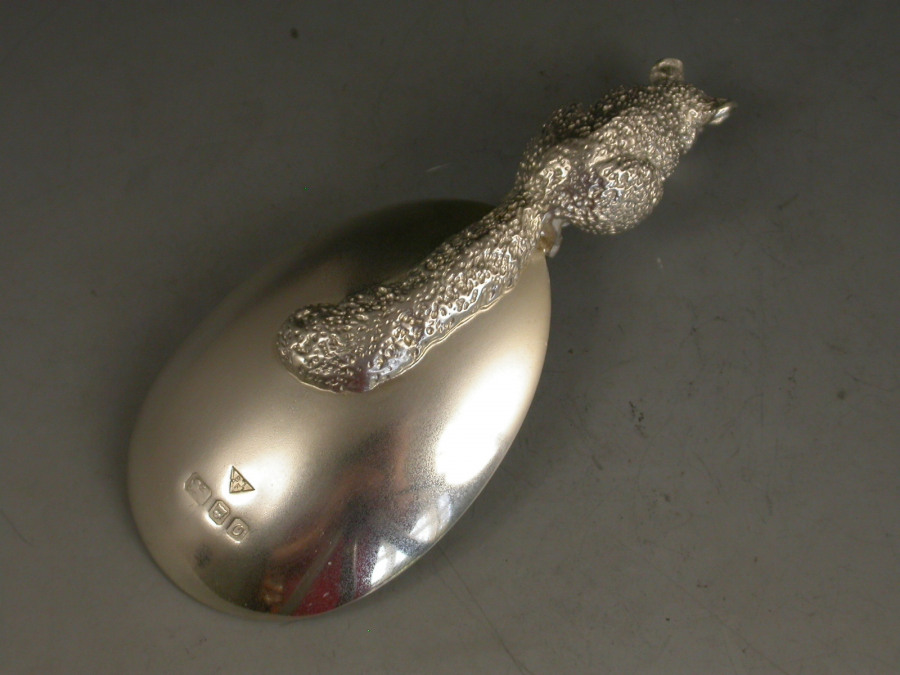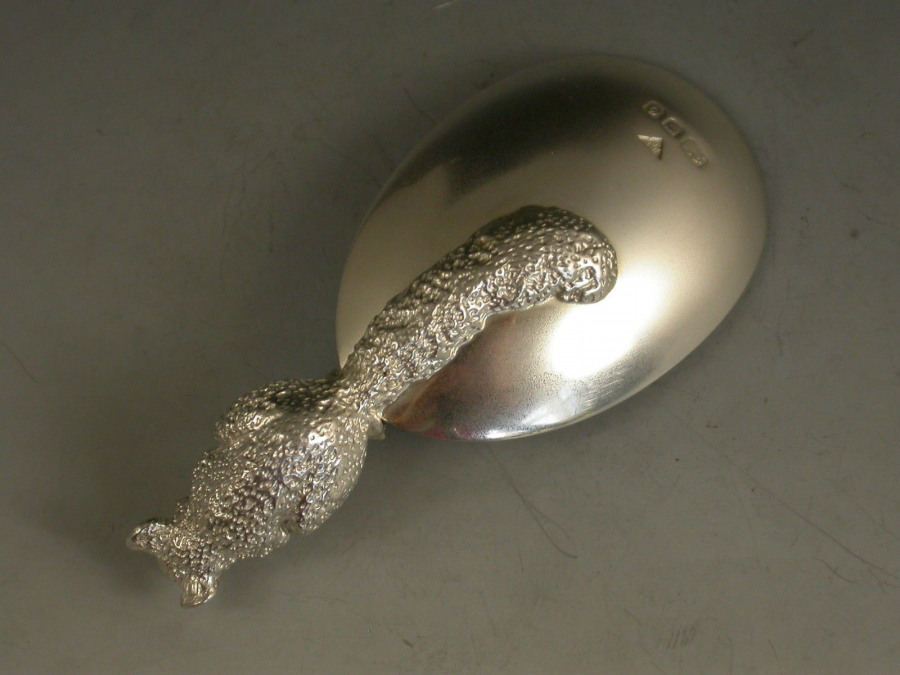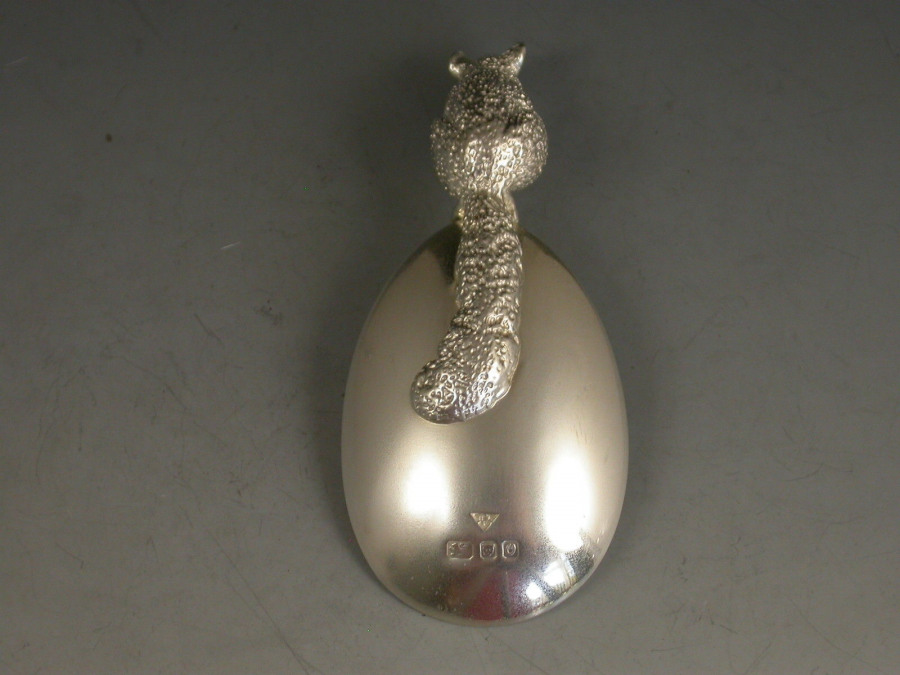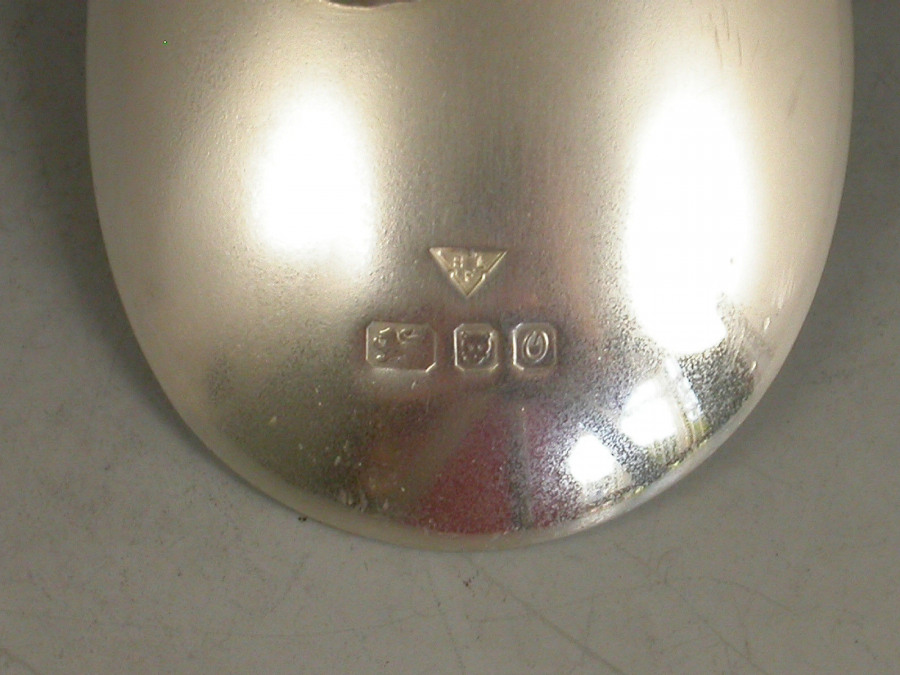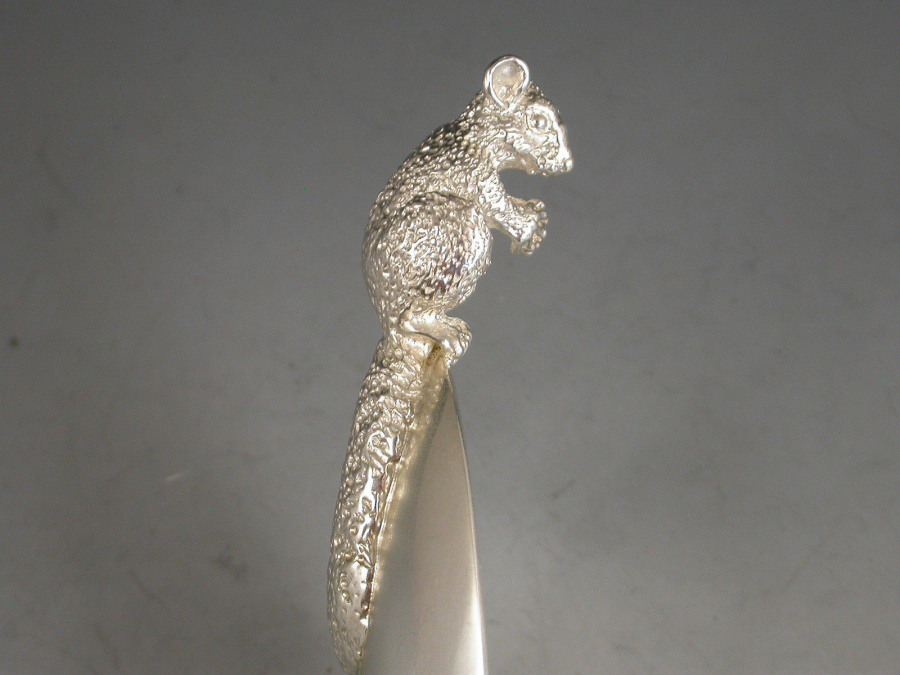 A charming modern cast silver Caddy Spoon with plain pear shaped bowl, the handle cast in the form of an Edible (Glis glis) Dormouse.

By Brian Leslie Fuller, London, 1988
Sold - £270.00
Condition
In good condition with no damage or repair.
Weight
31.00 Grams (1.00 troy ounces)
Literature
Brian Leslie Fuller was a boy scholar at the Central School of Arts and Crafts in London before being indentured to Wakely and Wheeler under Frank Beck. In 1966 he joined Gerald Benney and two years later was made General Manager of the firm. In 1975 he started his own studio in Clerkenwell before opening a retail shop and workshop in Old Amersham in 1977. It was there that he adopted the local Glis Glis Dormouse as his Trade Mark. His work ranges from jewellery to domestic and ceremonial silver and commissions include pieces for the church, many London Livery Companies as well as business and private clients. He has lectured and taught widely.