Modern Silver Ltd Edition Eagle's Wing Caddy Spoon
Malcolm Appleby, Edinburgh 2013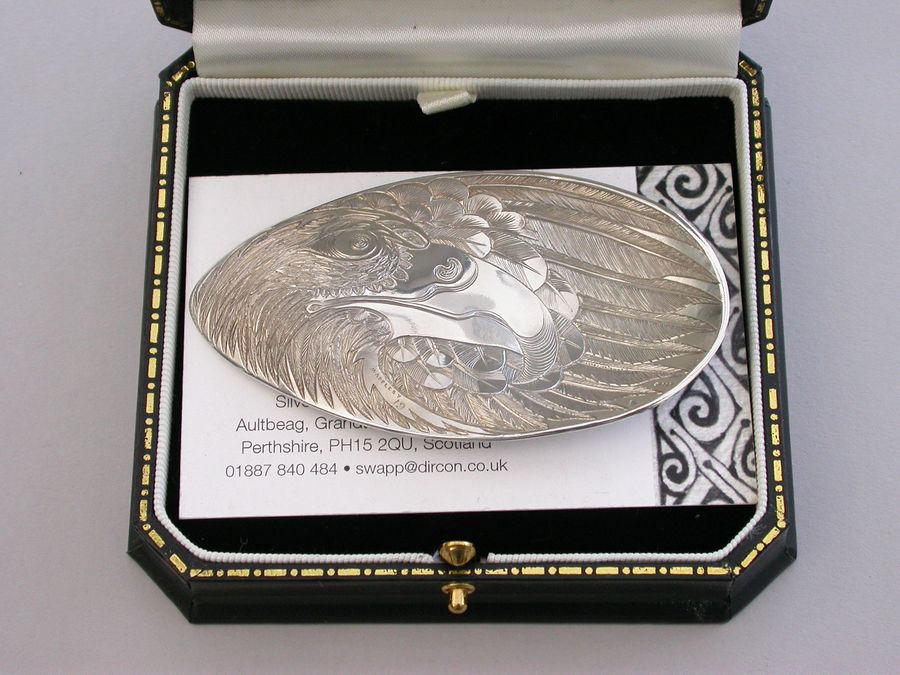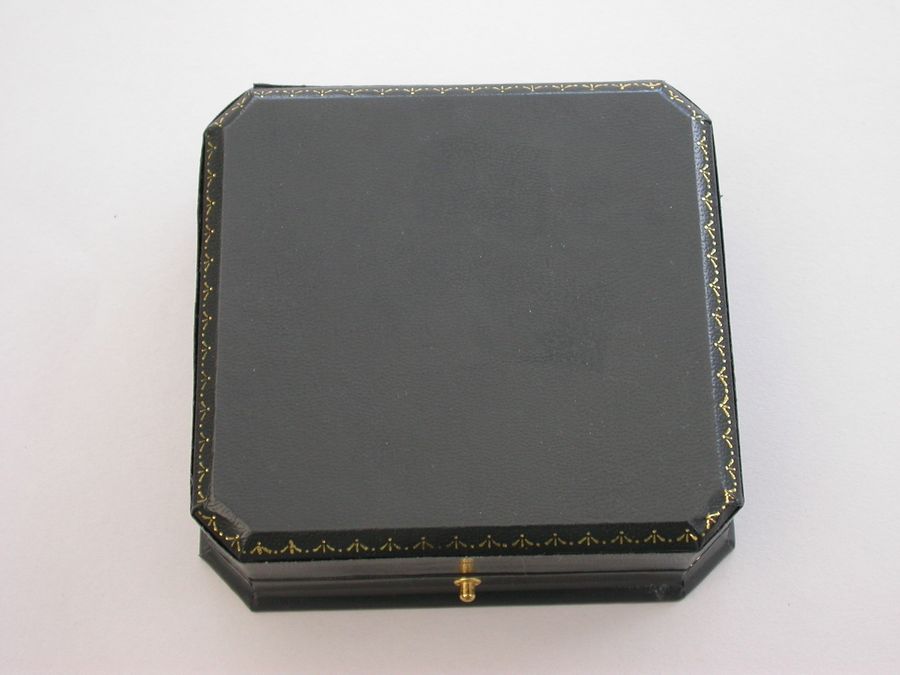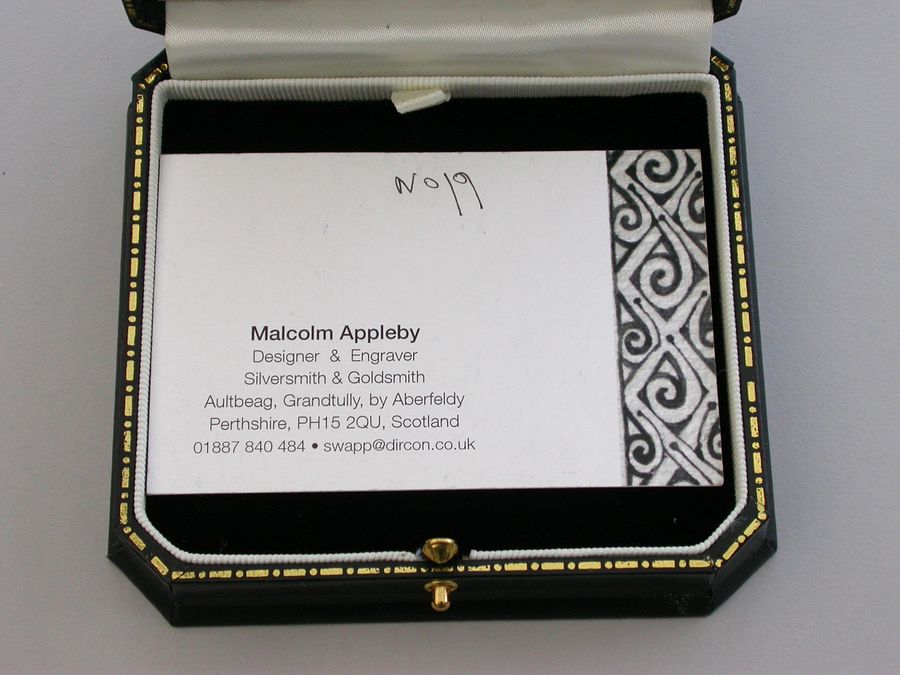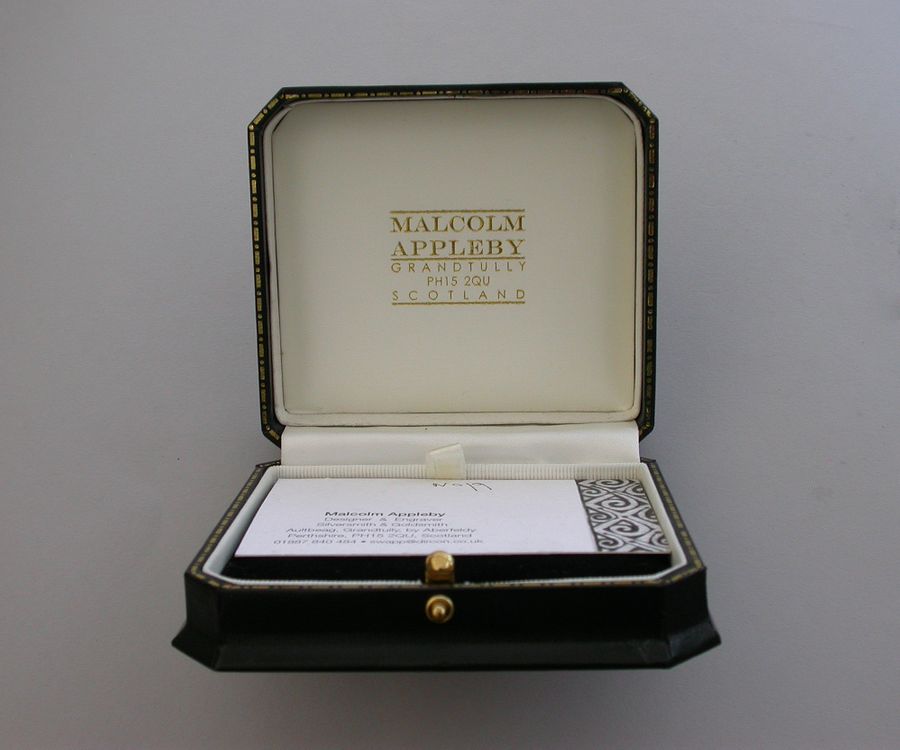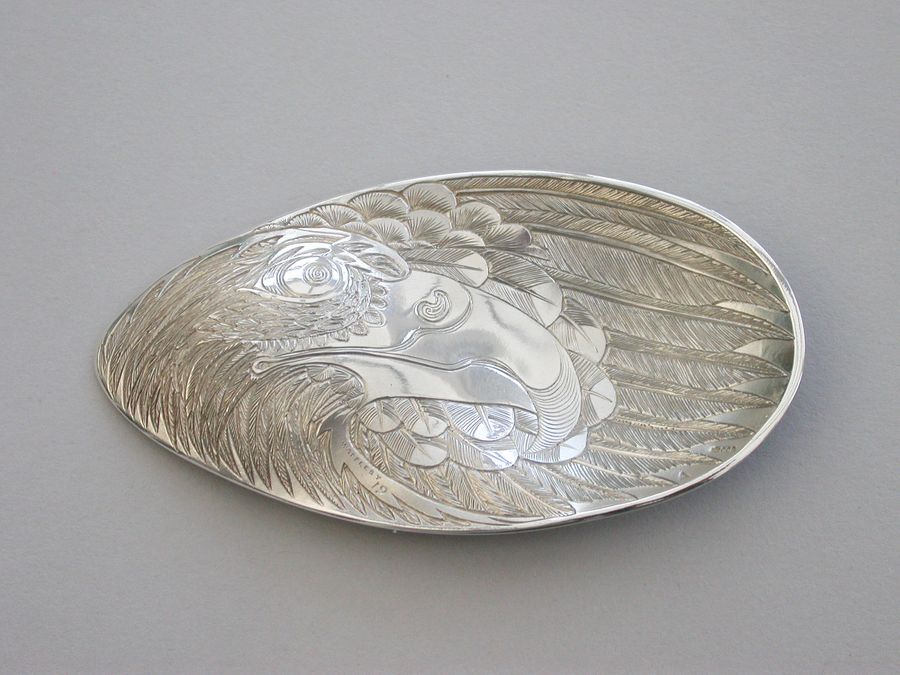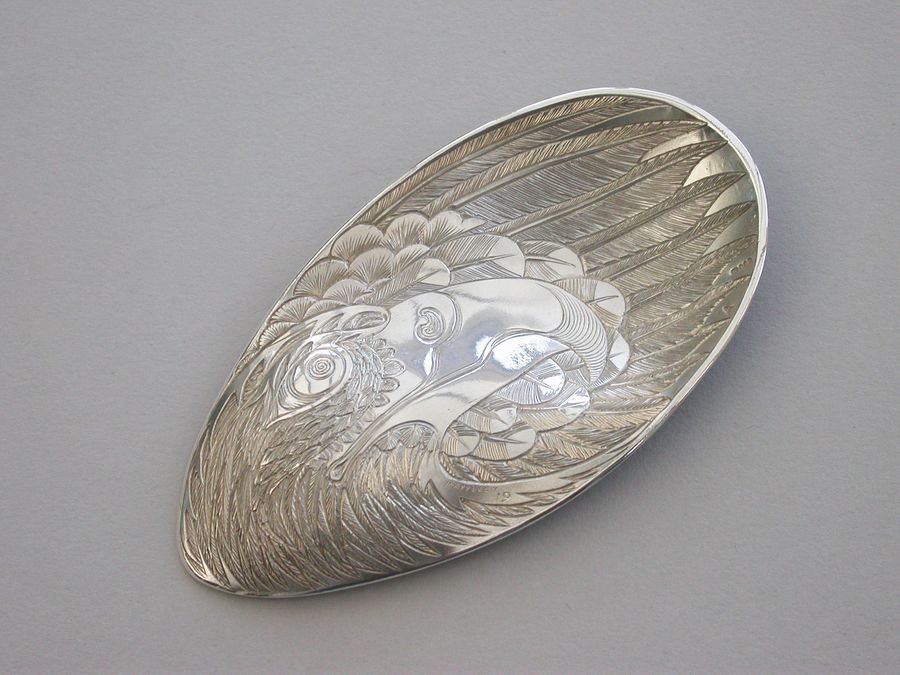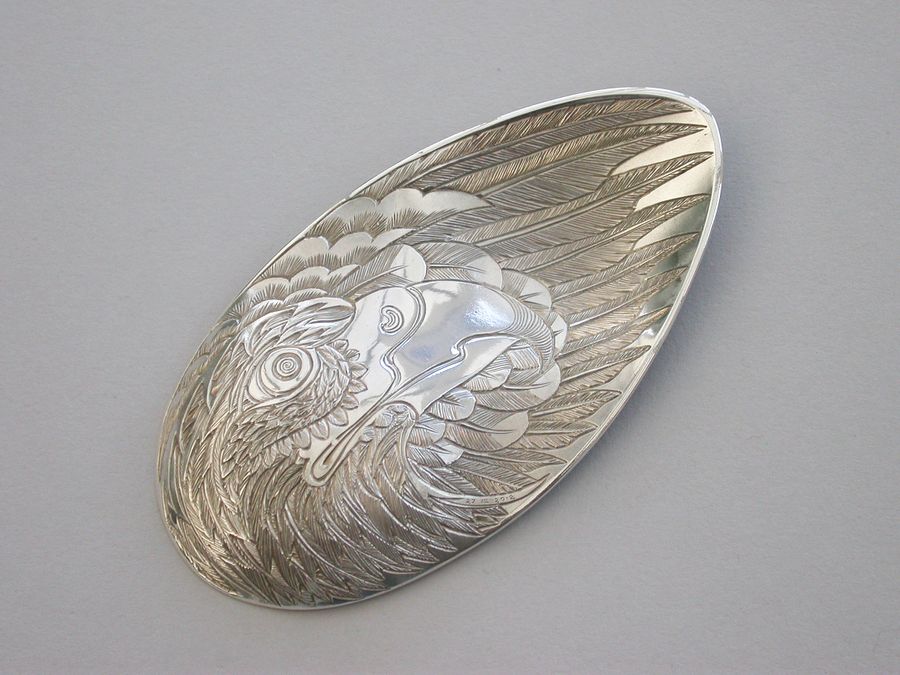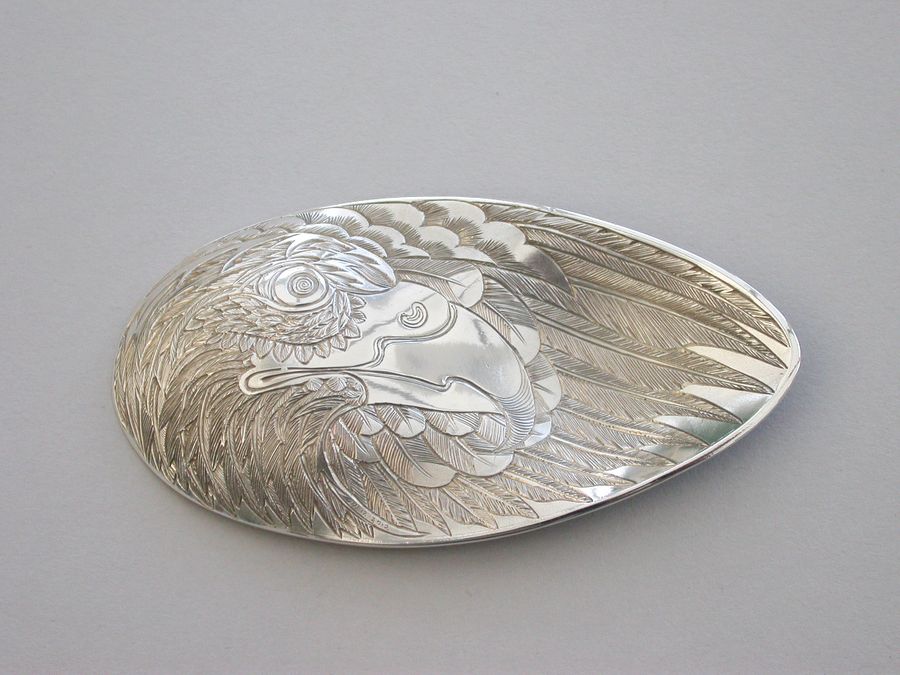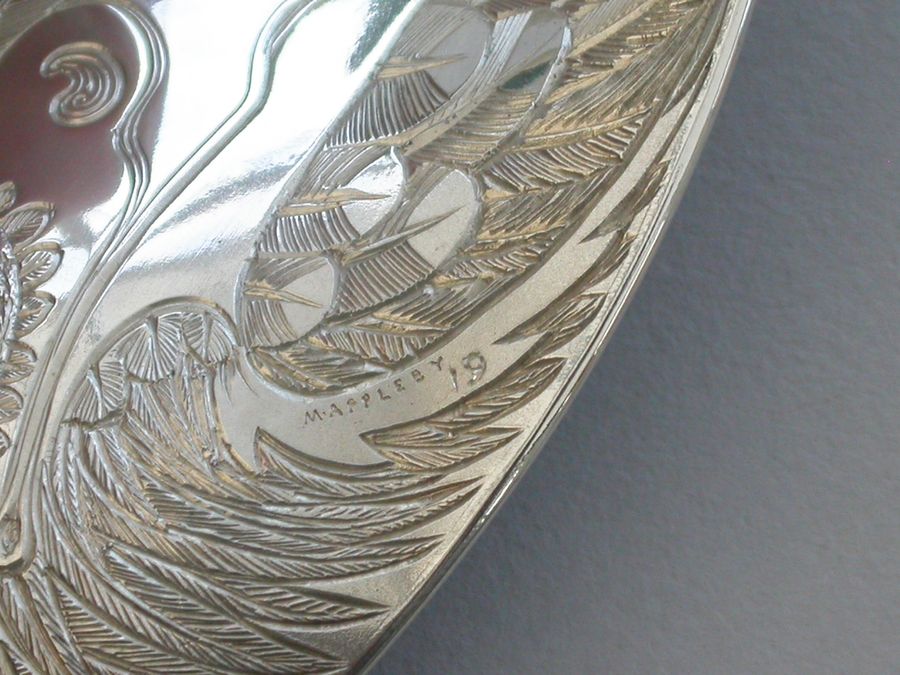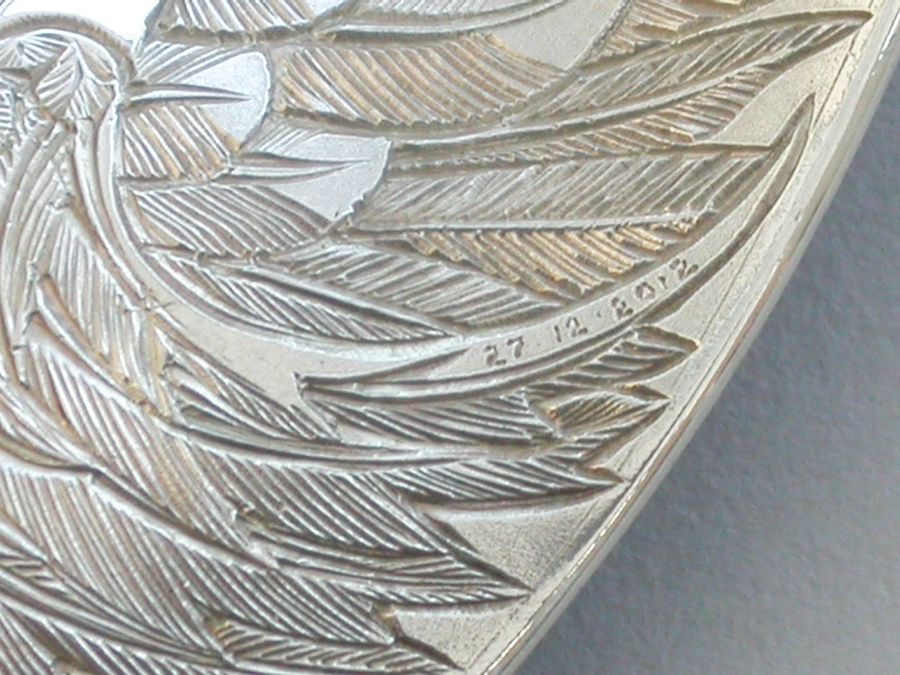 A contemporary silver Caddy Spoon of oval form with two different sized bowls, both sides engraved with a modern interpretation of an Eagle's Wing Caddy Spoon, made to commemorate the 50th anniversary of the Society of Caddy Spoon Collectors. A limited edition of 100.

Reversible - Large bowl for Brown Tea - Small bowl for China Tea

By Malcolm Appleby, Edinburgh 2013. Also signed: 'M.Appleby' and numbered '19'.

Malcolm Appleby was born in Kent in 1946 and decided while still a teenager to become a designer. He studied at Beckenham School of Art, Ravensbourne School of Art and the Central School of Arts and Crafts and Sir John Cass from 1961 to 1966. Following the pre-diploma he had an interest in gun engraving design and took on a mock apprenticeship with John Wilkes in London where he learnt the skills of intricate engraving on metal as a gun engraver. He visited Scotland in 1964 for the first time on a Goldsmiths' Company travel grant and was inspired by its natural beauty. He studied at the RCA 1966 to 1968 and moved to Scotland in 1970 where he remains to this day. Malcolm developed new techniques for engraving and some early work included, the Prince of Wales coronet, the Prince of Wales gold beaker and the orb marking the first moon walk, all for Louis Osman. He spends a lot of time teaching and helping newcomers to the craft. His work can be found at 10 Downing Street and many major museums and he is considered to be among the finest craftsmen working today. He was awarded the MBE in the 2014 New Year Honours for his engraving skills.

Sold - £595.00
Condition
In good condition with no damage or repair
Weight
25.50 Grams (0.82 troy ounces)