Modern Silver Textured "Bark Effect" Table Knife & Fork
Gerald Benney, London 1969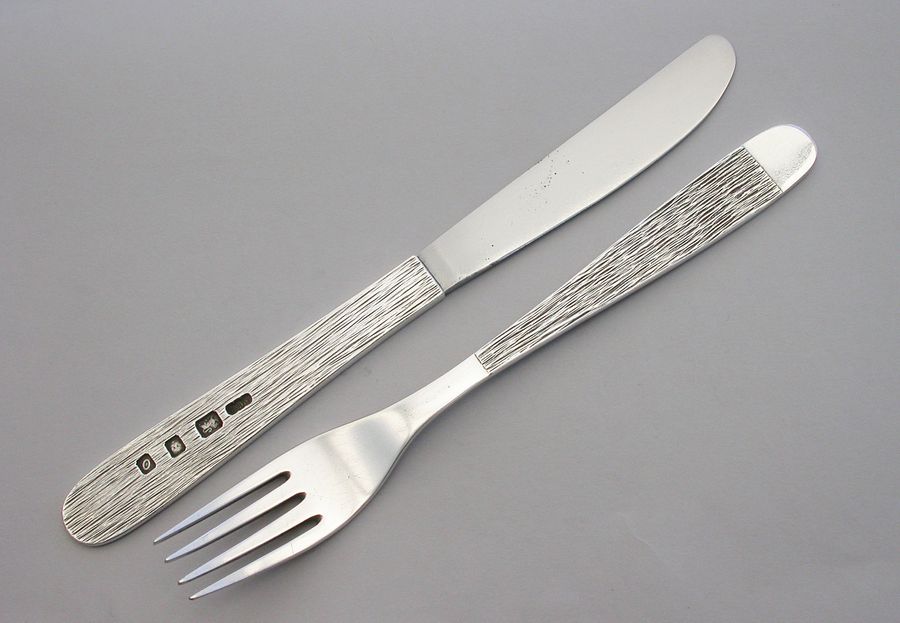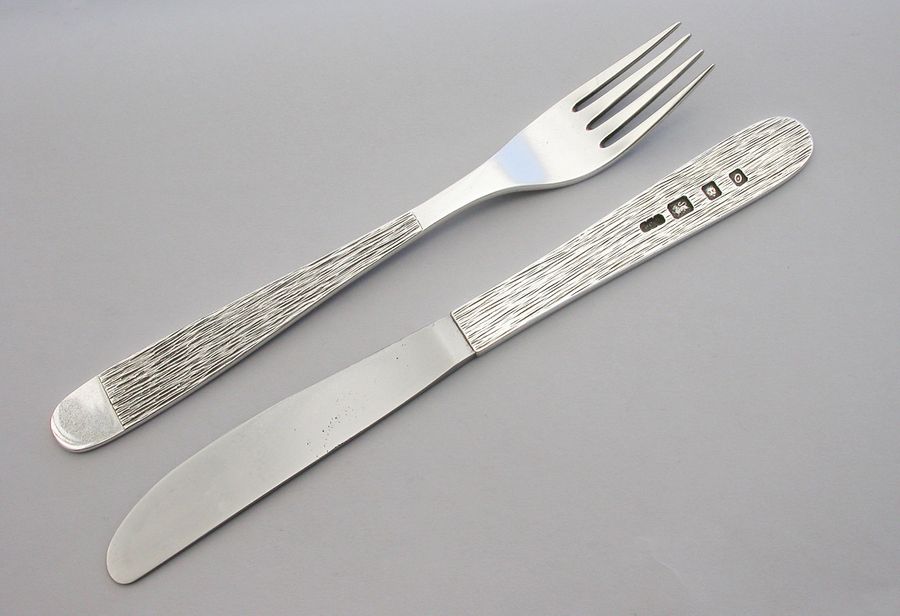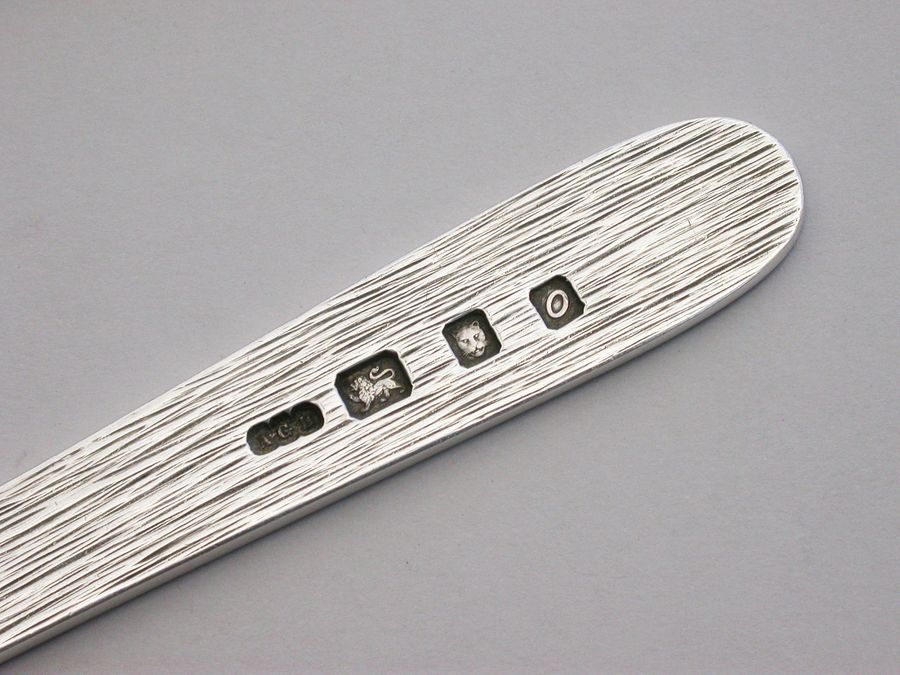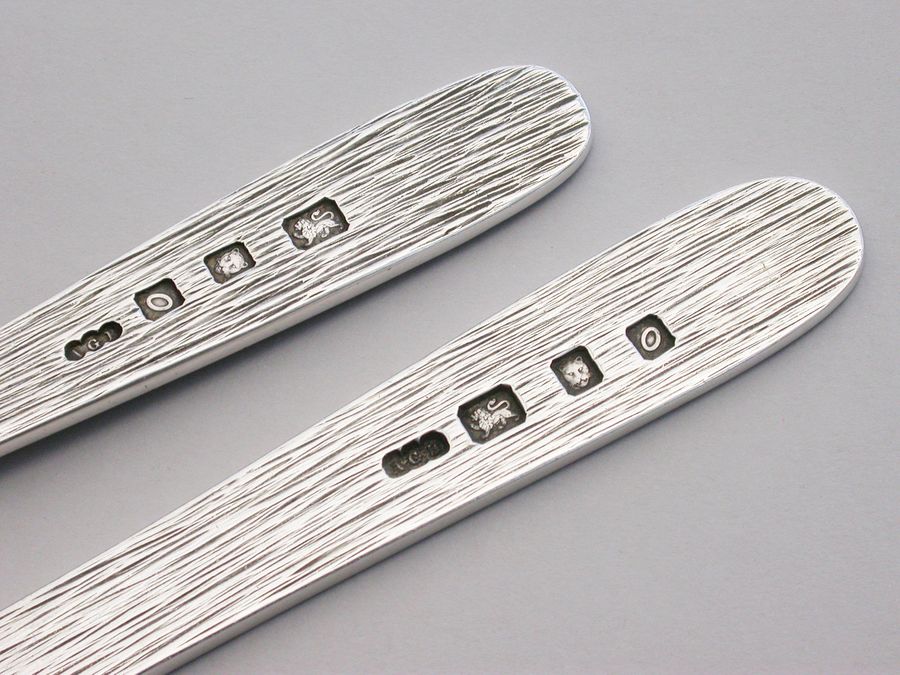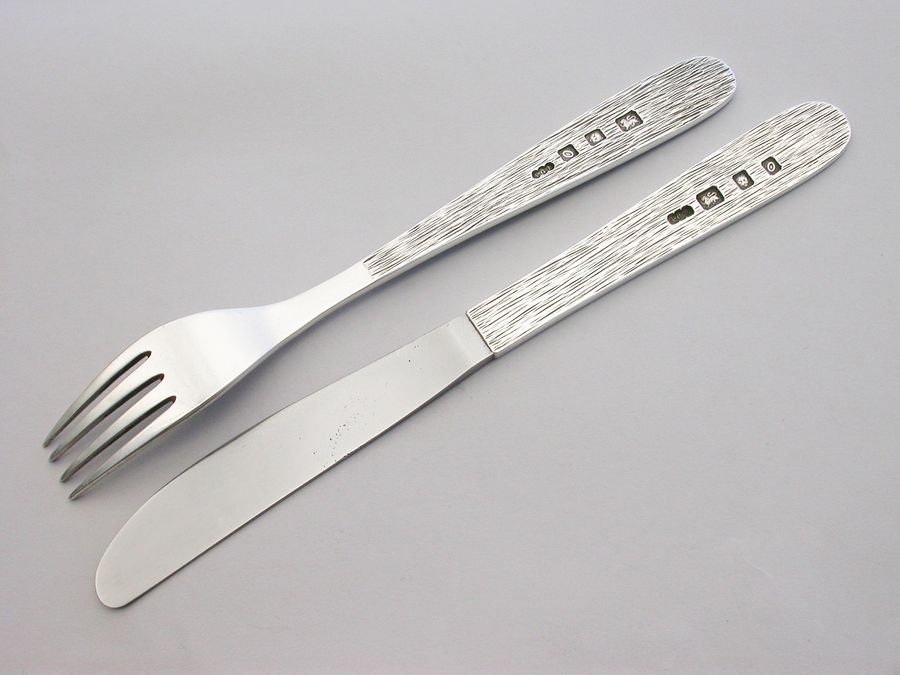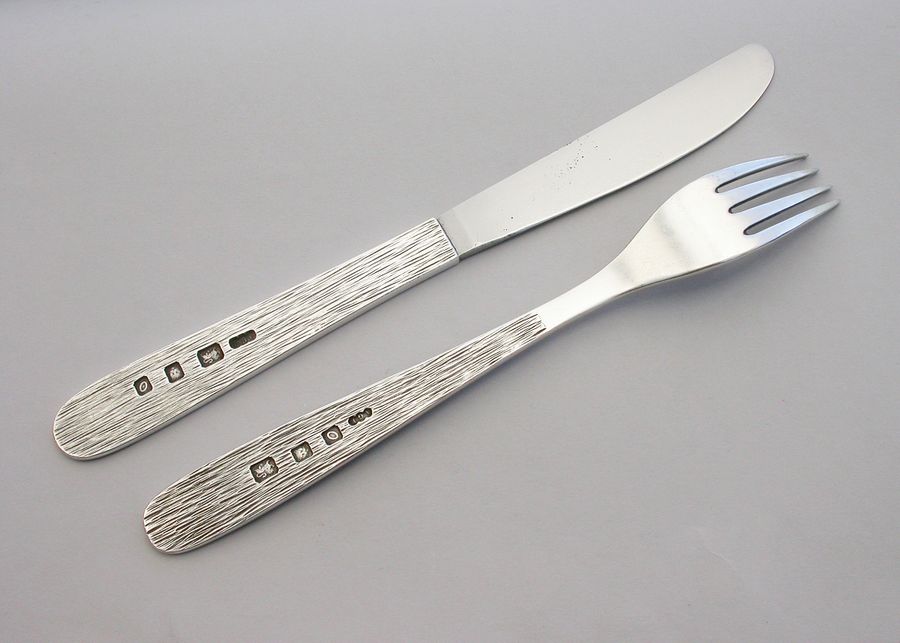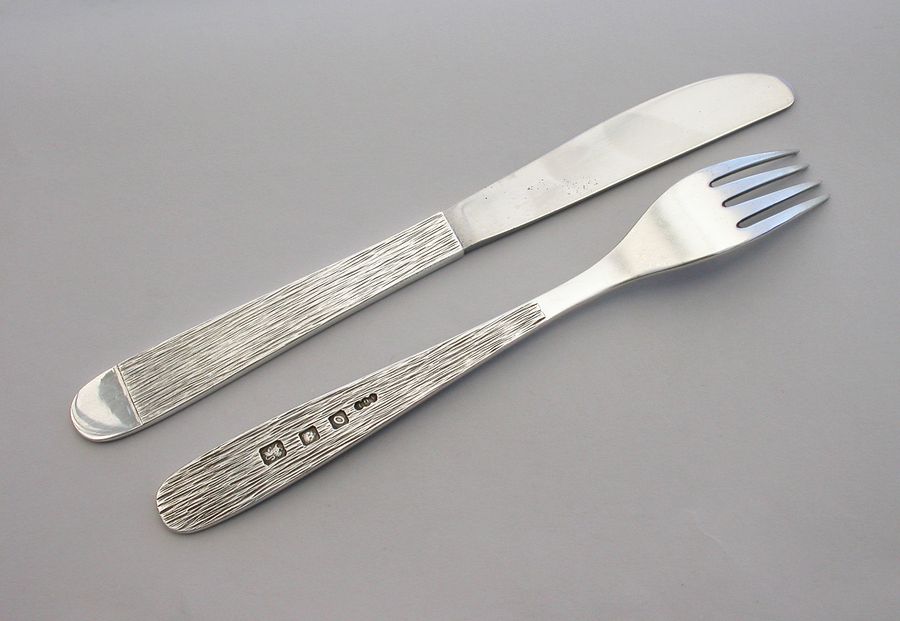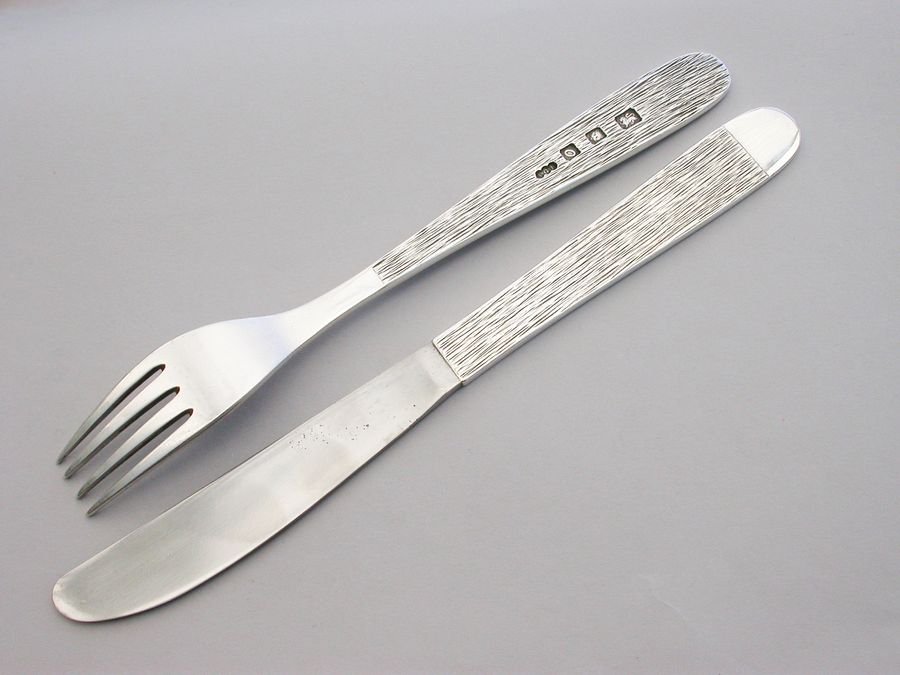 A large and heavy pair of modern silver Table Knife and Fork with textured bark effect handles.

By Gerald Benney, London, 1969.

Knife
230 mm long
20 mm wide

189 grams total weight

Textured surfaces are a feature of Benney's work, but they first appeared on a piece of his silver by accident. While hand raising the bowl of a cup he inadvertently used a hammer with a damaged head. After half a dozen blows, what should have been a smooth surface had a pleasing pattern imposed on the silver. Benney filed the hammer's head to emphasise the pattern and continued the experiment.

Pleased with the result, he produced beakers and goblets to test his invention. Not only did texturing work technically and aesthetically, it also became a valued and unique expression of his skill on his own work. Emulation is said to be the highest form of flattery. It was not long before a large part of the industry was imitating what became known in the trade as "Benney Bark Finish".

Clearly, texturing looks good and in its early days, being regarded as an artistic novelty, the style certainly boosted sales. It soon became apparent that there was a practical advantage too. Handle silver with a polished surface and fingerprints immediately appear. These marks, which are caused by moist skin, also cause tarnishing. However, with Benney's texturing, the fingers do not press continuously on to the metal's surface, just the textured high points, and marks are not visible.
Sold - £520.00
Condition
In good condition with no damage or repair
Weight
189.00 Grams (6.08 troy ounces)