Pair George III Heavy Graduated Silver Meat Skewers - The Earl Camden
Joseph Bradley, London c1784 - 1785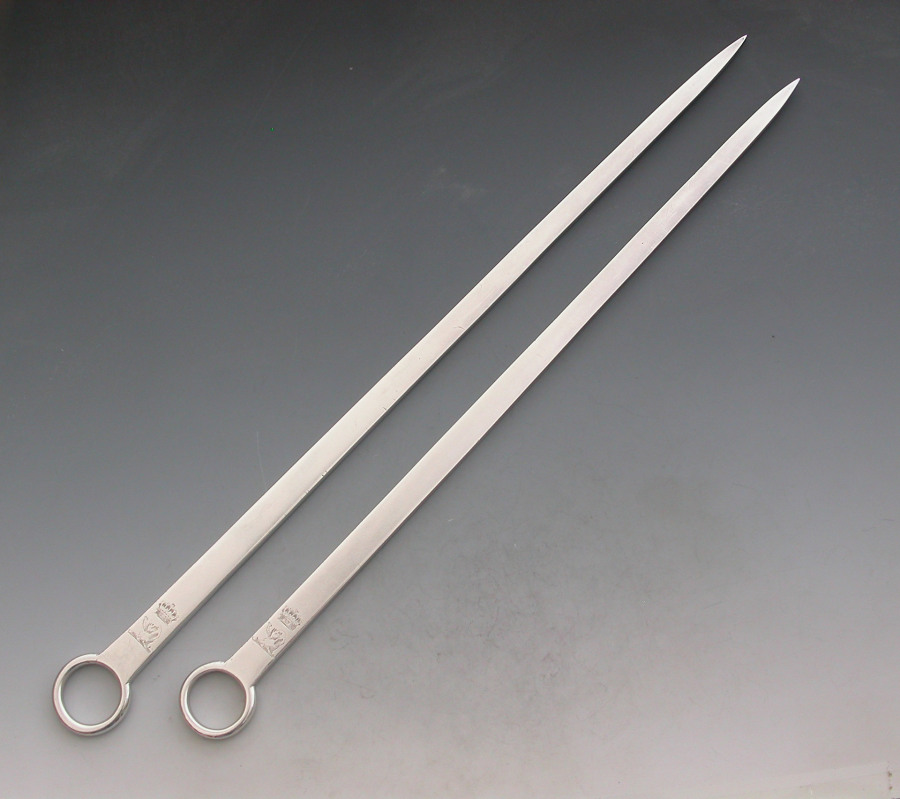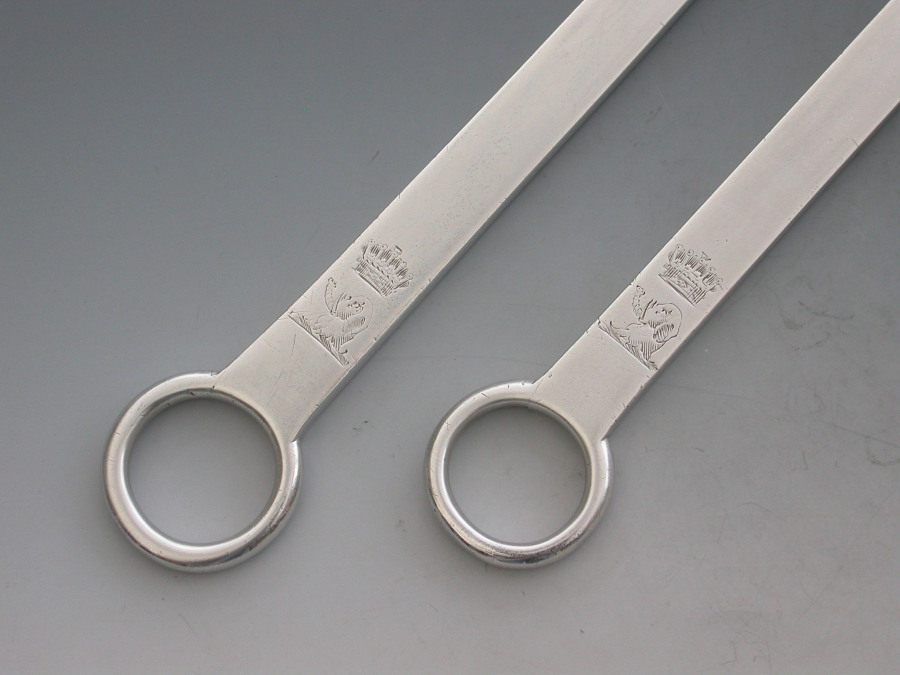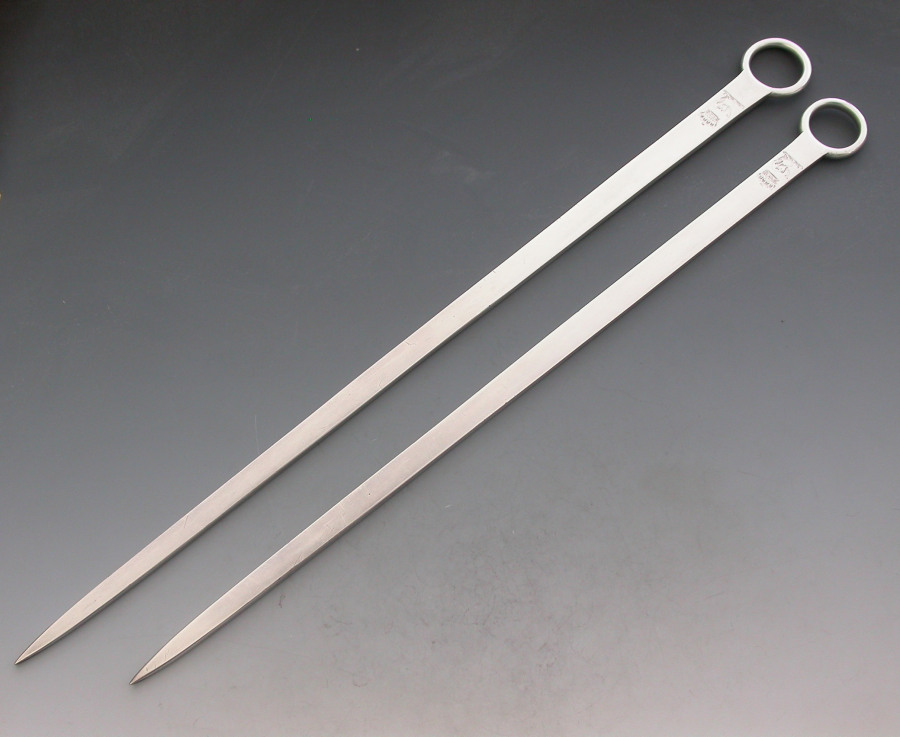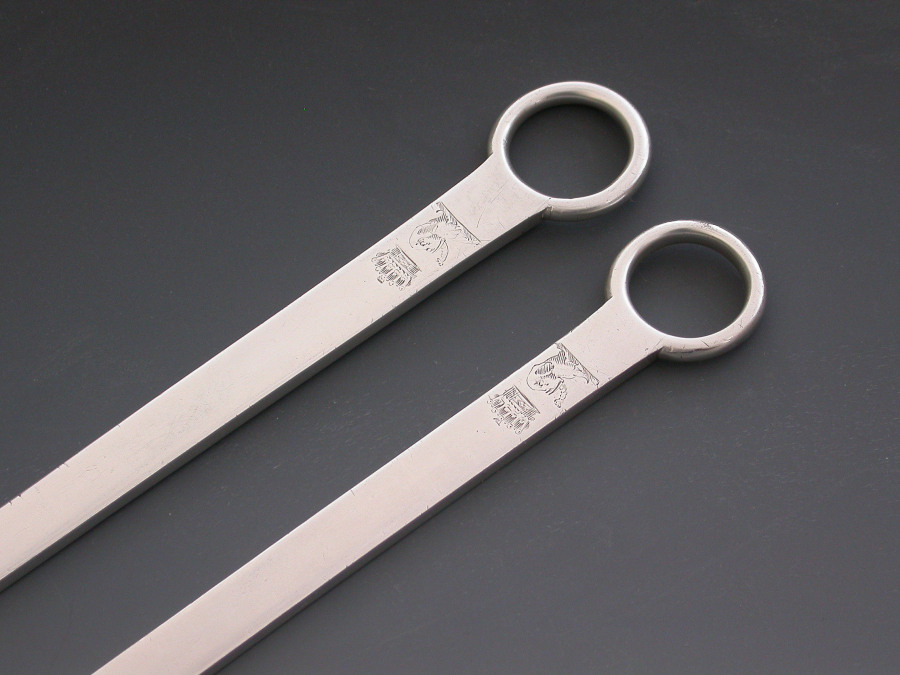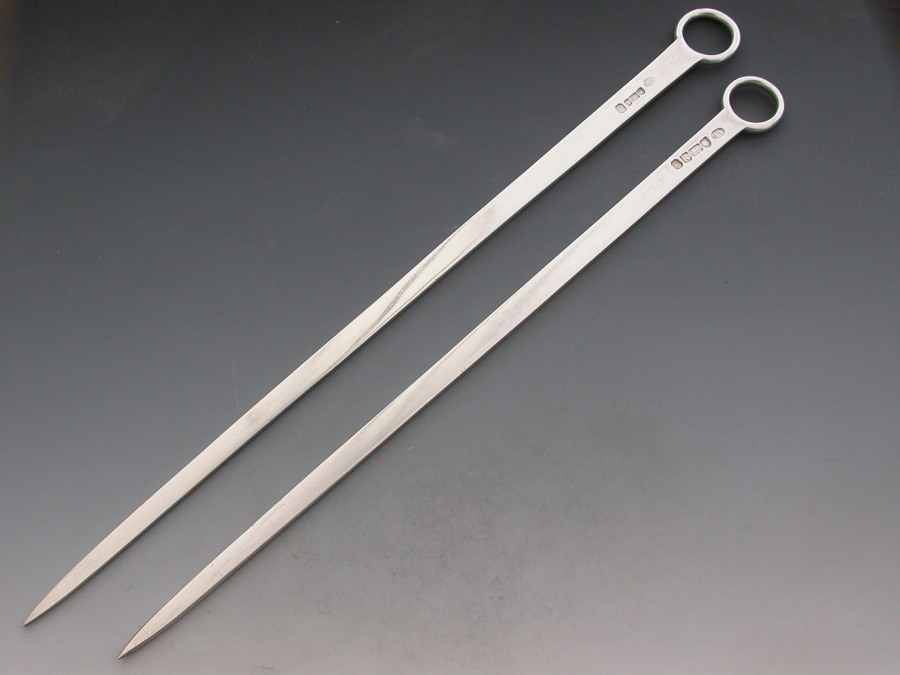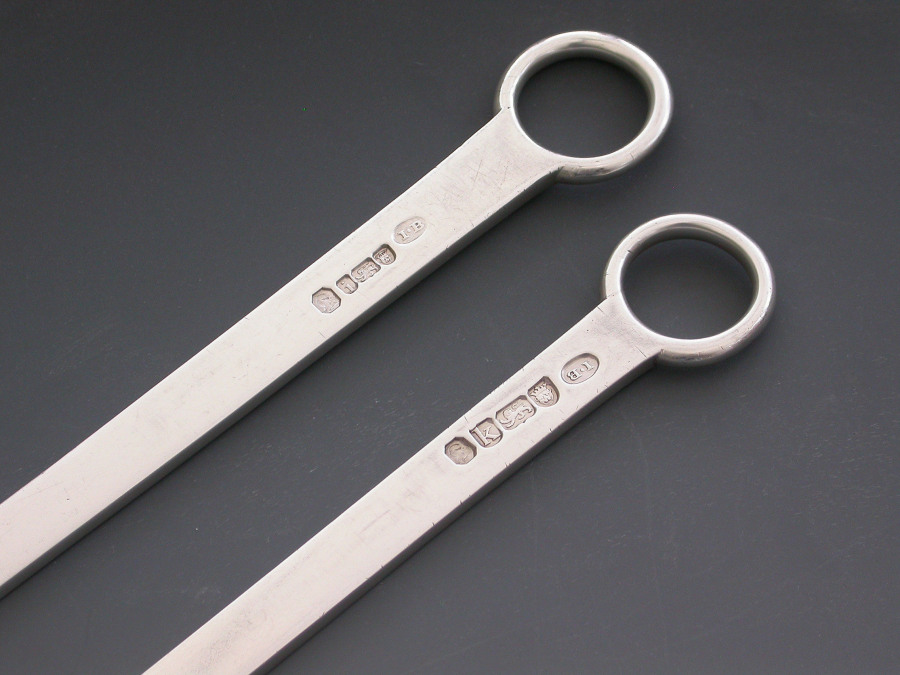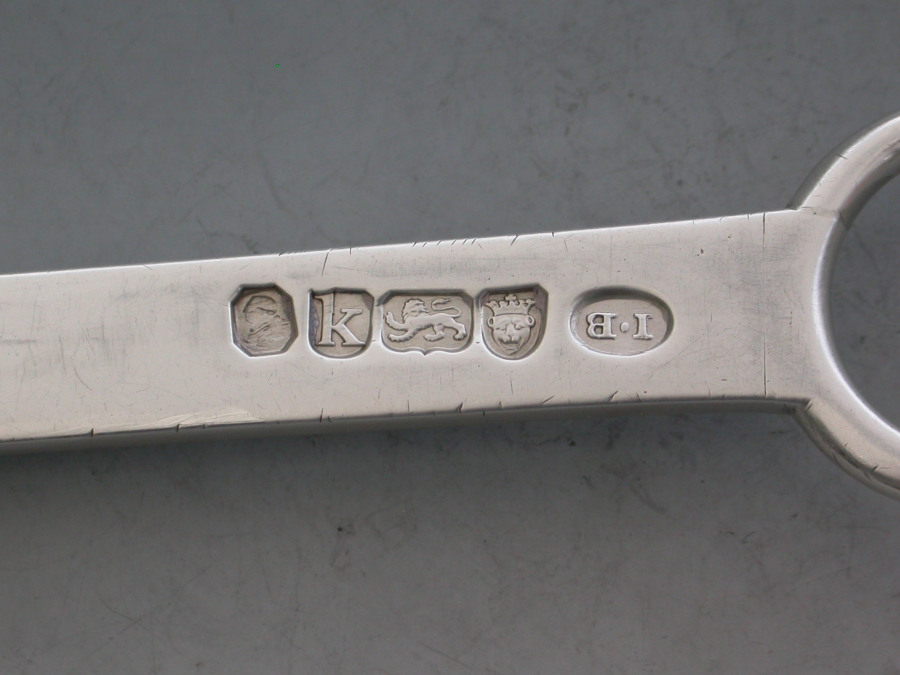 A very nice quality and heavy gauge pair of 18th century George III graduated silver Meat Skewers with plain ring handles. The blades engraved with Earls coronets and crests of elephants heads erased.

By Joseph Bradley, London, 1784-85 (both marked with the incuse head duty mark, one with date letter I and one with date letter K, for 1784/85 - the only two years in which this mark was used).

1. 365 mm long
2. 334 mm long

Sold - £600.00
Condition
In good condition with no damage or repair just very minor surface scratches.
Weight
265.00 Grams (8.52 troy ounces)
Literature
The Crests and Coronets are possibly those of Charles Pratt, 1st Earl Camden.
Charles Pratt, 1st Earl Camden (baptised 21 March 1714 – 18 April 1794) was an English lawyer, judge and Whig politician who was first to hold the title of Earl of Camden. As a lawyer and judge he was a leading proponent of civil liberties, championing the rights of the jury, and limiting the powers of the State in leading cases such as Entick v Carrington.
He held the offices of Chief Justice of the Common Pleas, Attorney-General and Lord Chancellor, and was a confidant of Pitt the Elder, supporting Pitt in the controversies over John Wilkes and American independence. However, he clung to office himself, even when Pitt was out of power, serving in the cabinet for fifteen years and under five different prime ministers.
During his life, Pratt played a leading role in opposing perpetual copyright, resolving the regency crisis of 1788 and in championing Fox's Libel Bill. He started the development of the settlement that was later to become Camden Town in London.