Pair Victorian Irish Silver William III Loyalist Commemorative Table Spoon & Fork William of Orange
P Weekes, Dublin c1832 - 1840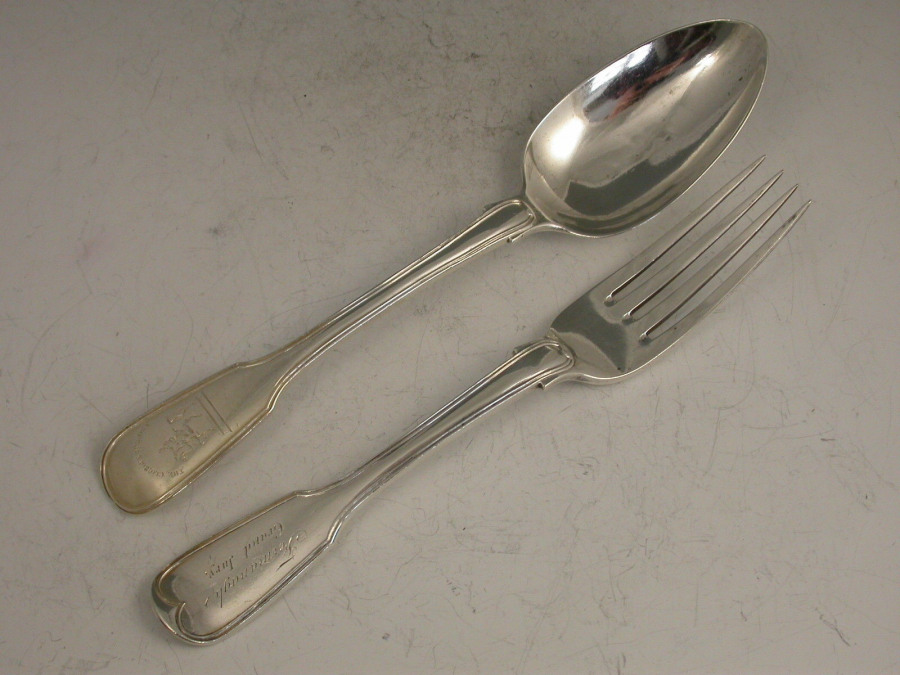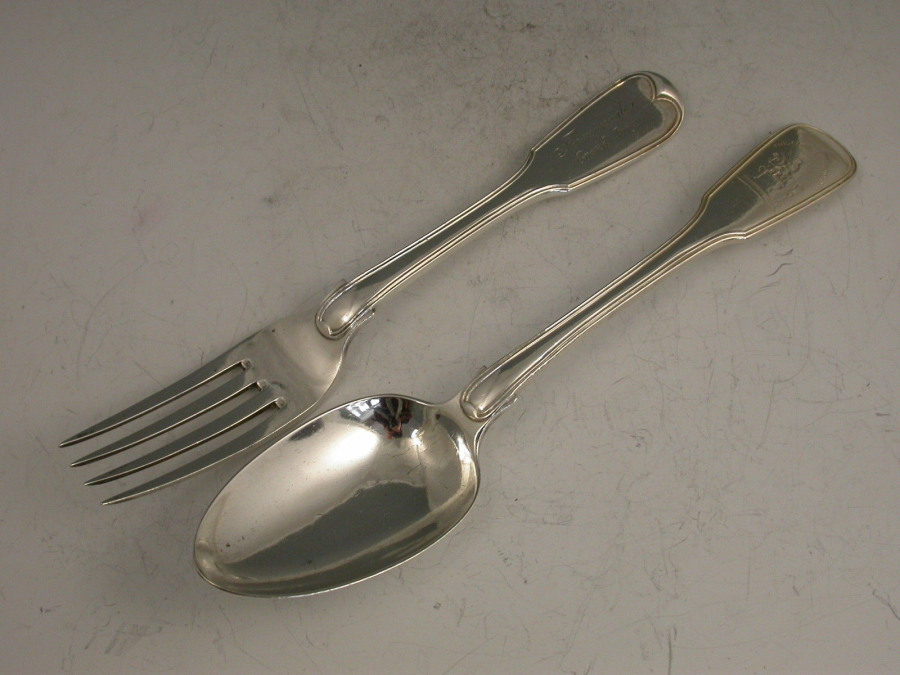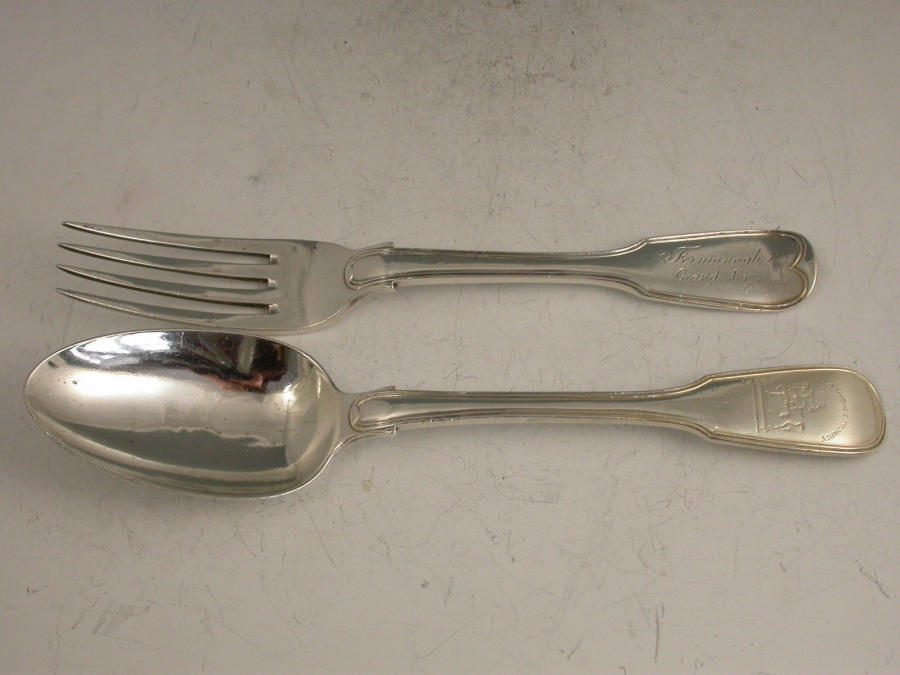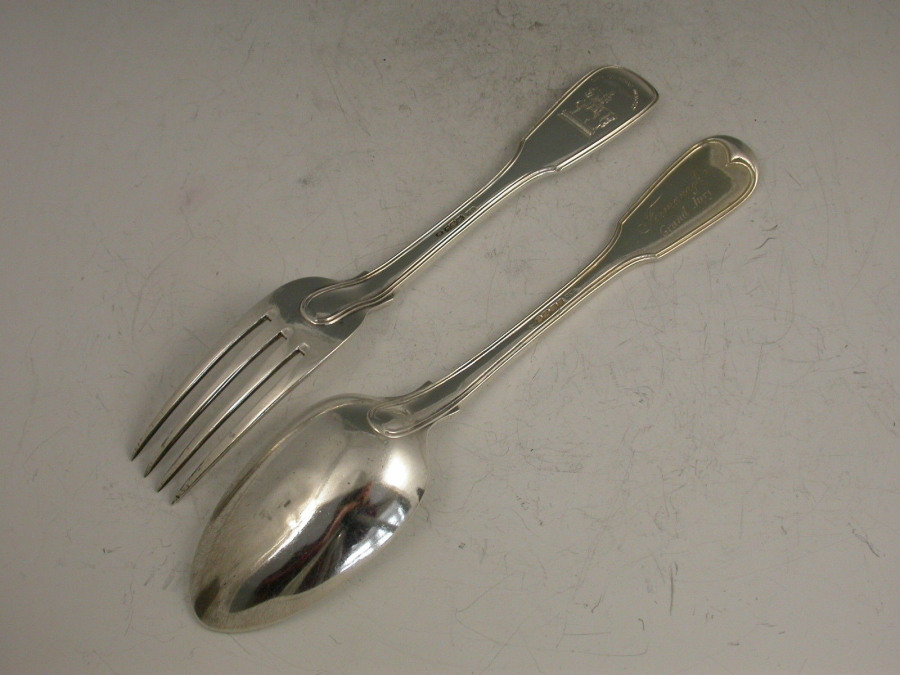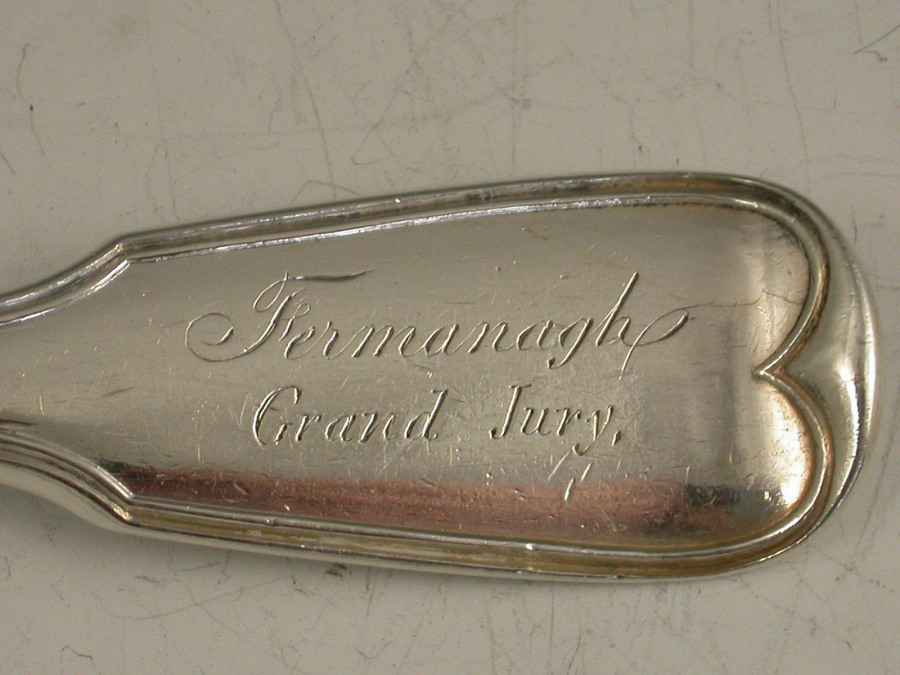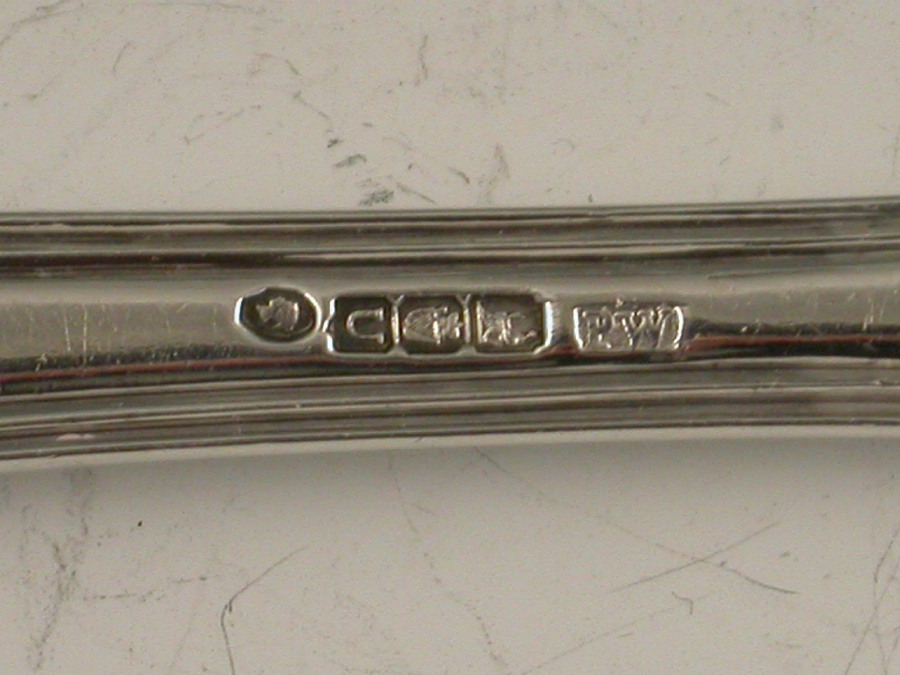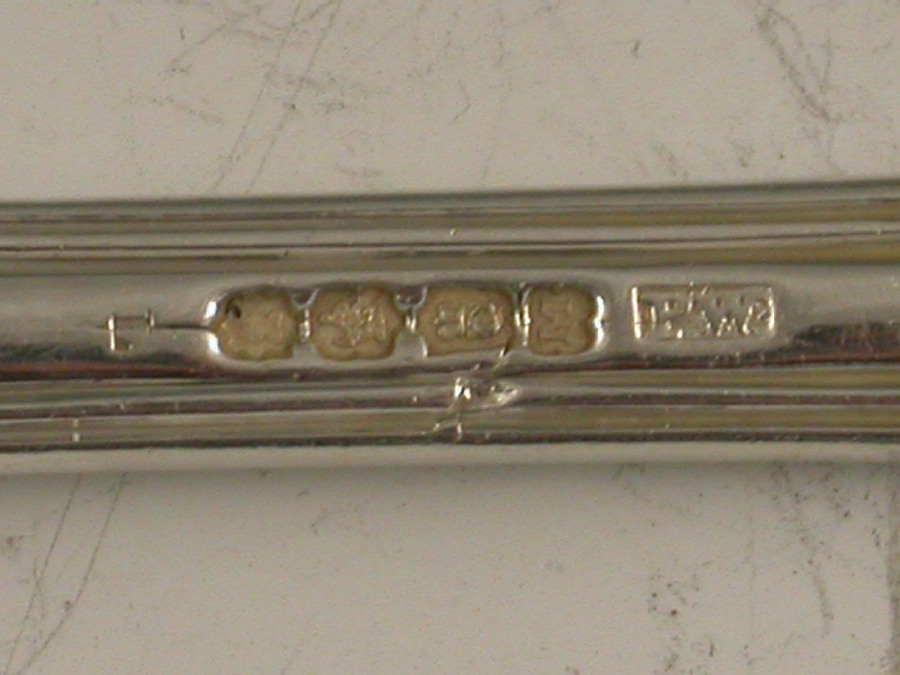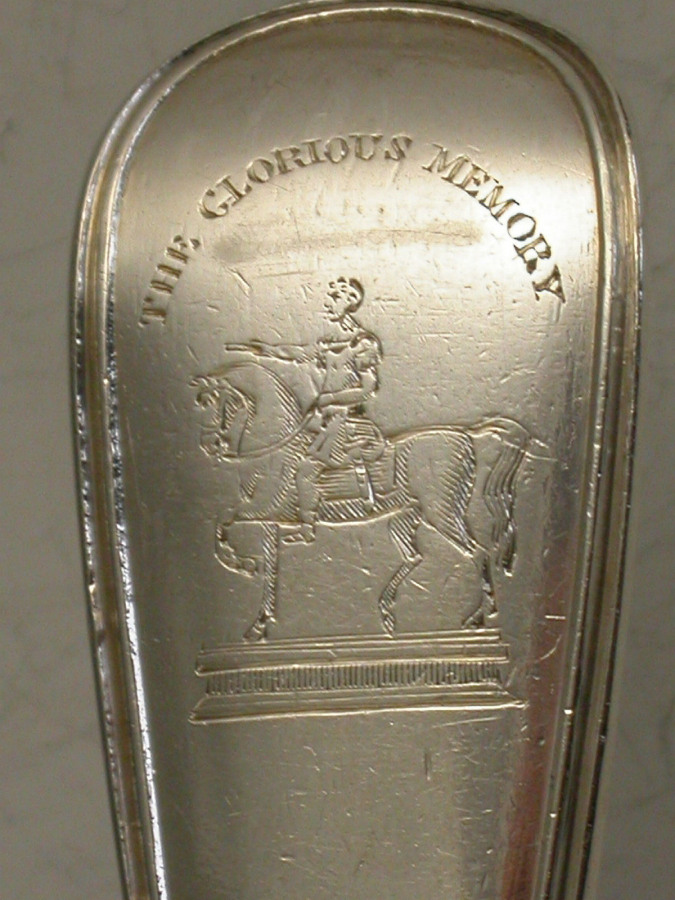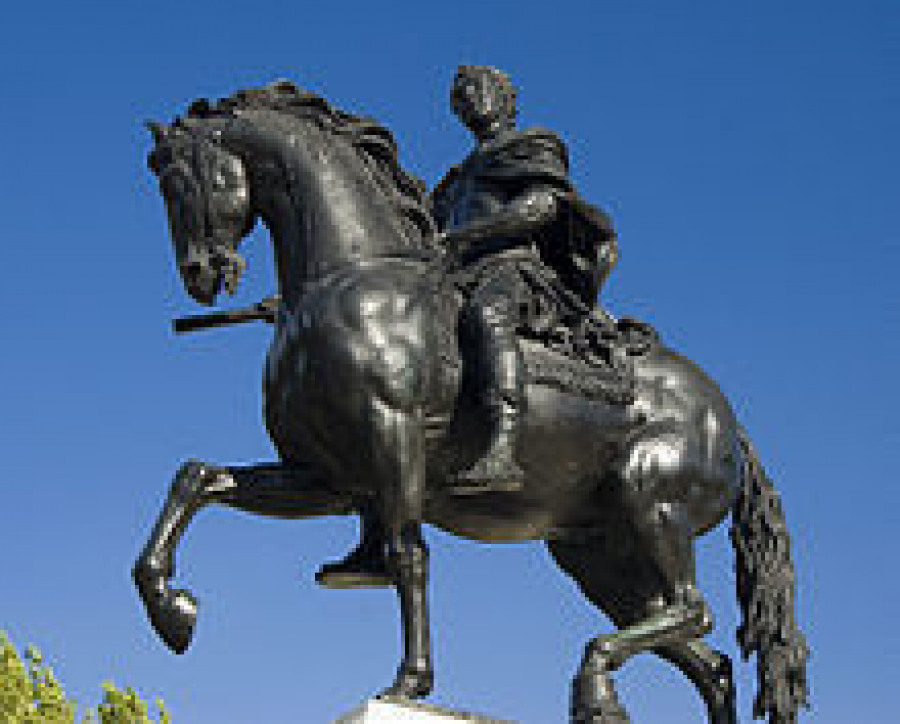 An interesting matched pair of Victorian Irish Loyalist silver fiddle and thread pattern Table Spoon and Fork, the reverse of the handle engraved ""Fermanagh Grand Jury"" the fronts engraved with a crest depicting William of Orange on horseback below the motto ""The Glorious Memory"".

William III of England governed as Stadtholder William III of Orange (Dutch: Willem III van Oranje) over Holland, Zeeland, Utrecht, Gelderland, and Overijssel of the Dutch Republic. From 1689 he reigned as William III over England and Ireland. He is informally known by sections of the population in Northern Ireland and Scotland as ""King Billy"". In what became known as the ""Glorious Revolution"", on 5 November 1688 William invaded England in an action that ultimately deposed King James II & VII and won him the crowns of England, Scotland and Ireland. In the British Isles, William ruled jointly with his wife, Mary II, until her death on 28 December 1694. The period of their joint reign is often referred to as ""William and Mary"".

A Protestant, William participated in several wars against the powerful Catholic king of France, Louis XIV, in coalition with Protestant and Catholic powers in Europe. Many Protestants heralded him as a champion of their faith. Largely because of that reputation, William was able to take the British crowns when many were fearful of a revival of Catholicism under James. William's victory over James at the Battle of the Boyne in 1690 is still commemorated by the Orange Order. His reign marked the beginning of the transition from the personal rule of the Stuarts to the more Parliament-centred rule of the House of Hanover.

The modern day Orange Order is named after William III, and makes a point of celebrating his victory at the Battle of the Boyne with annual parades by Orangemen all over Northern Ireland and parts of Scotland on 12 July. William or ""Good King Billy"" as he is sometimes known in Northern Ireland, has featured prominently in many loyalist murals. He is traditionally depicted mounted on his white horse.

The Spoon by Phillips Weekes, Dublin, 1832 and the Fork 1840.
Sold - P.O.A.
Condition
In good condition with no damage or repair
Weight
207.00 Grams (6.66 troy ounces)