Pair Victorian Novelty Silver Eddystone Lighthouse Peppers
Deakin & Francis, Birmingham 1895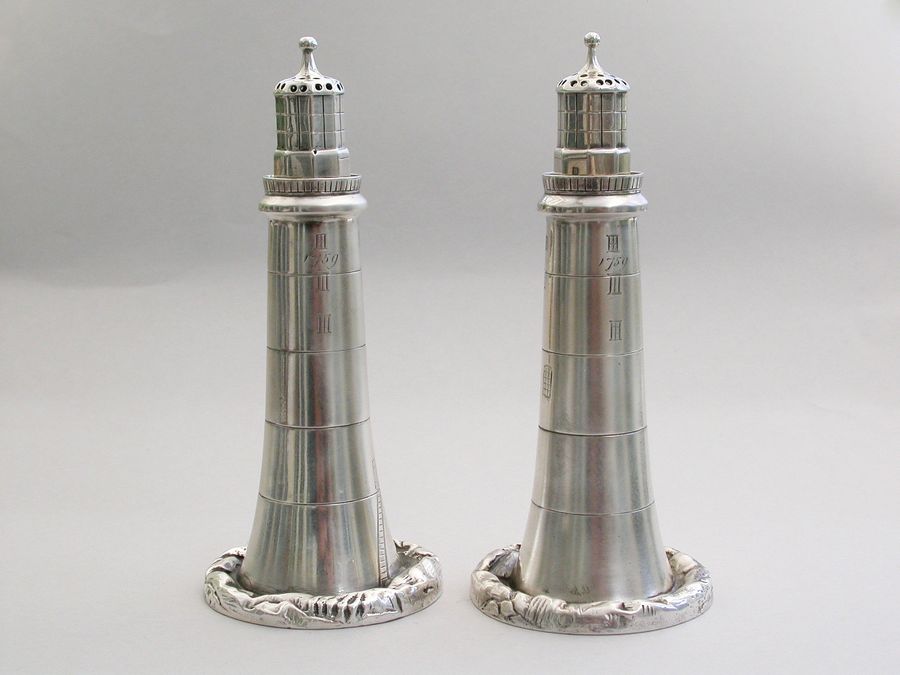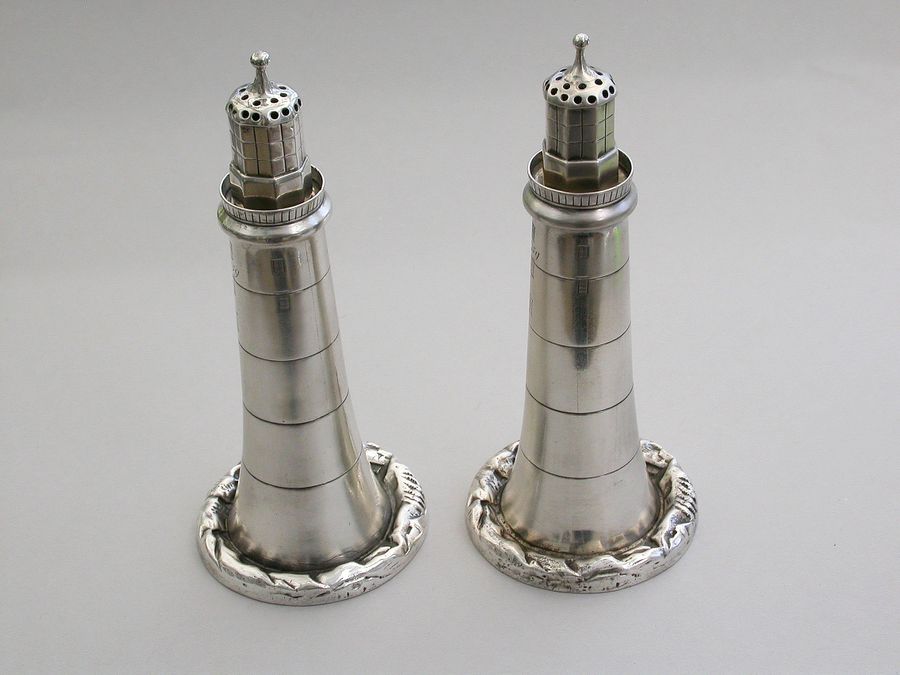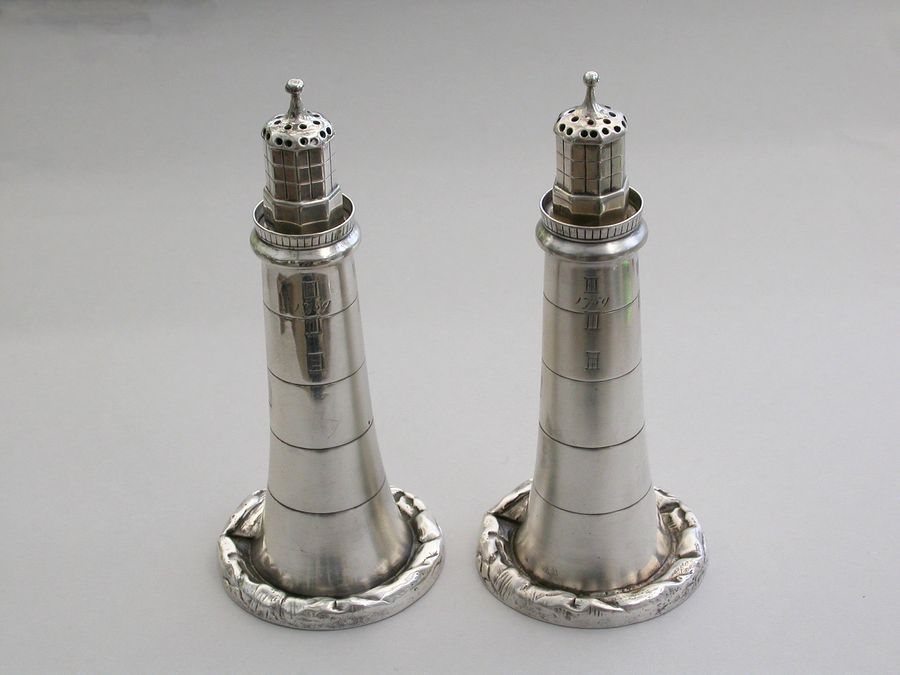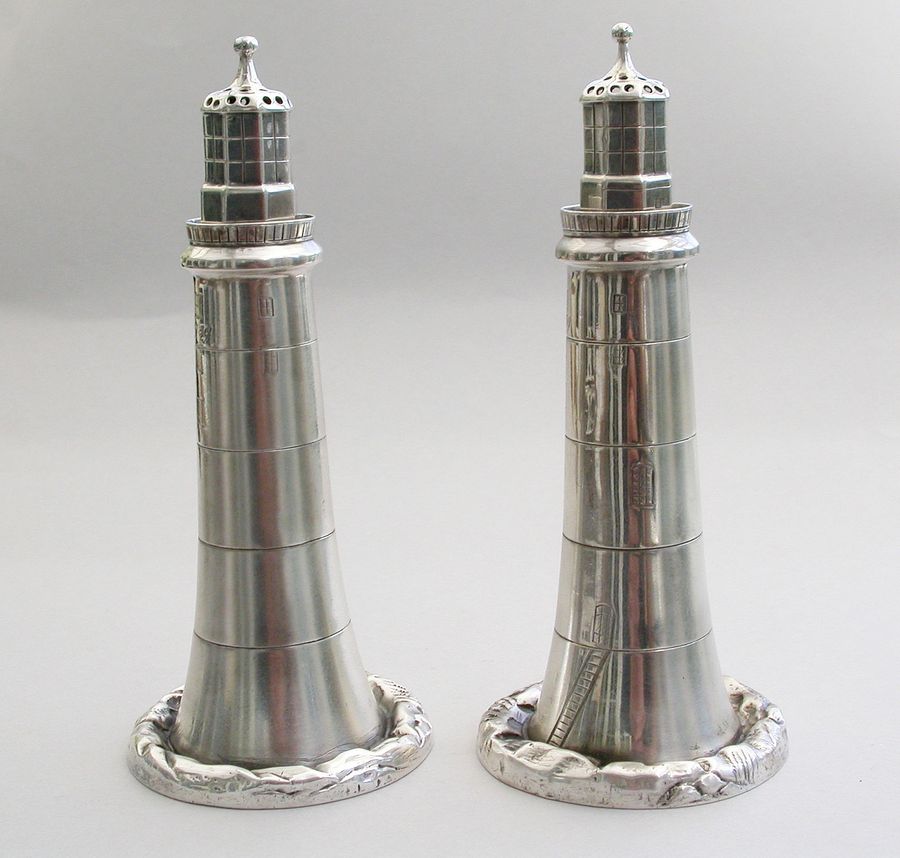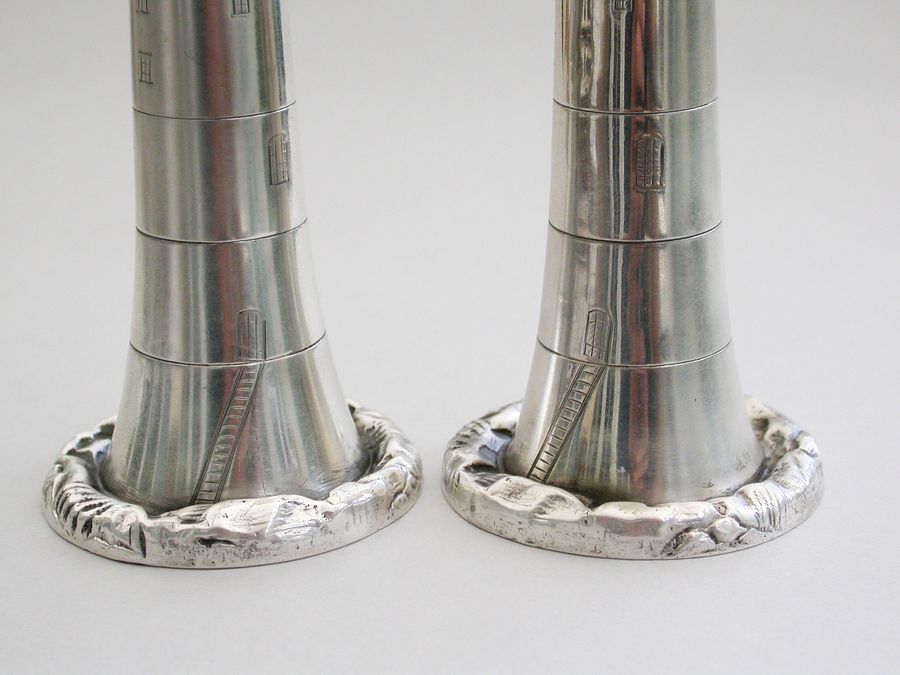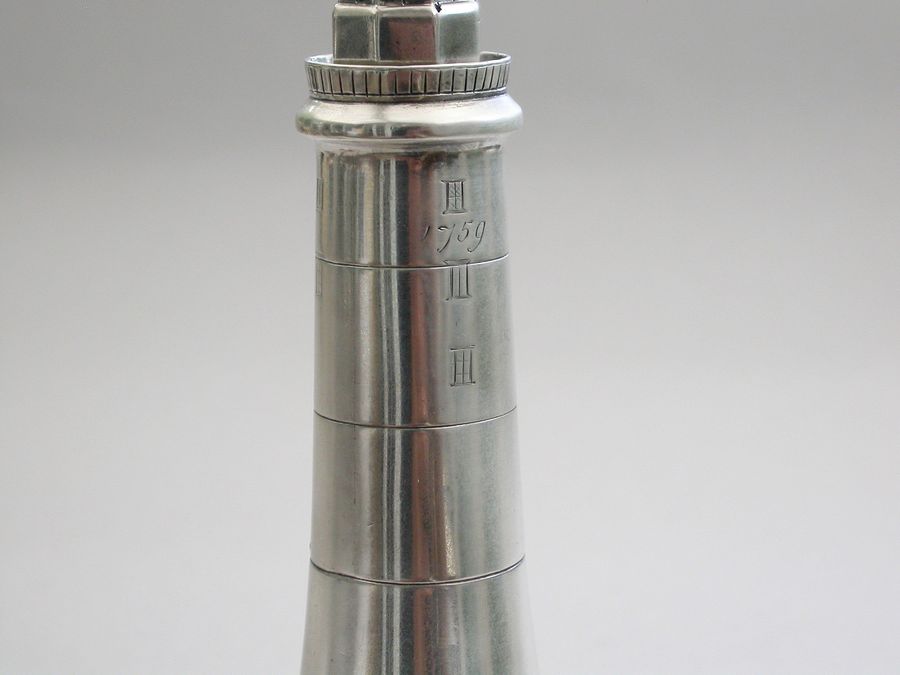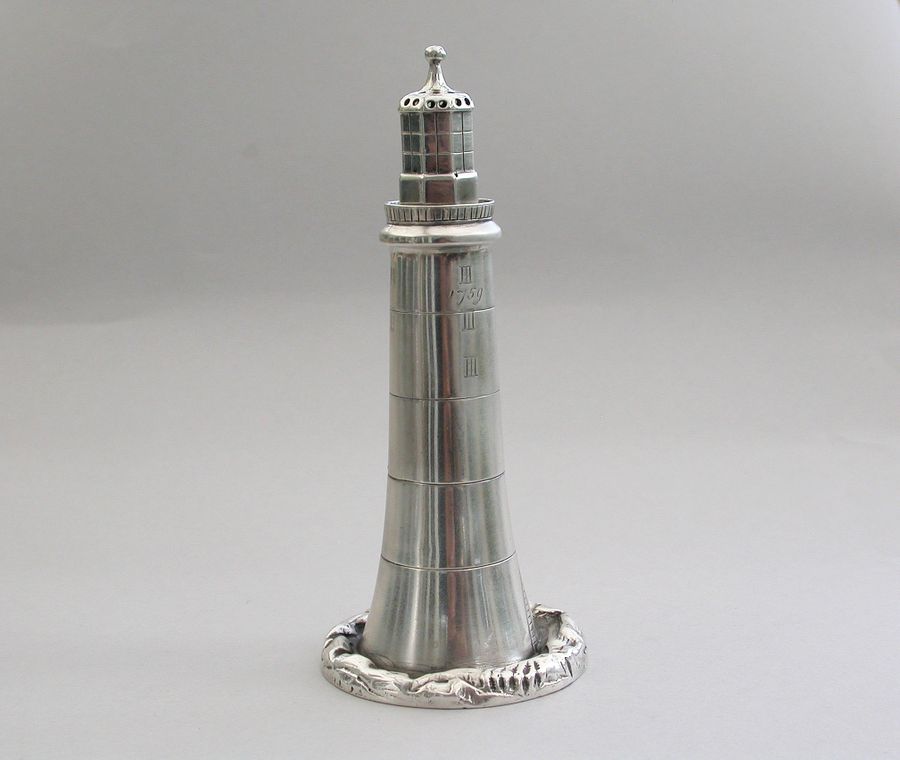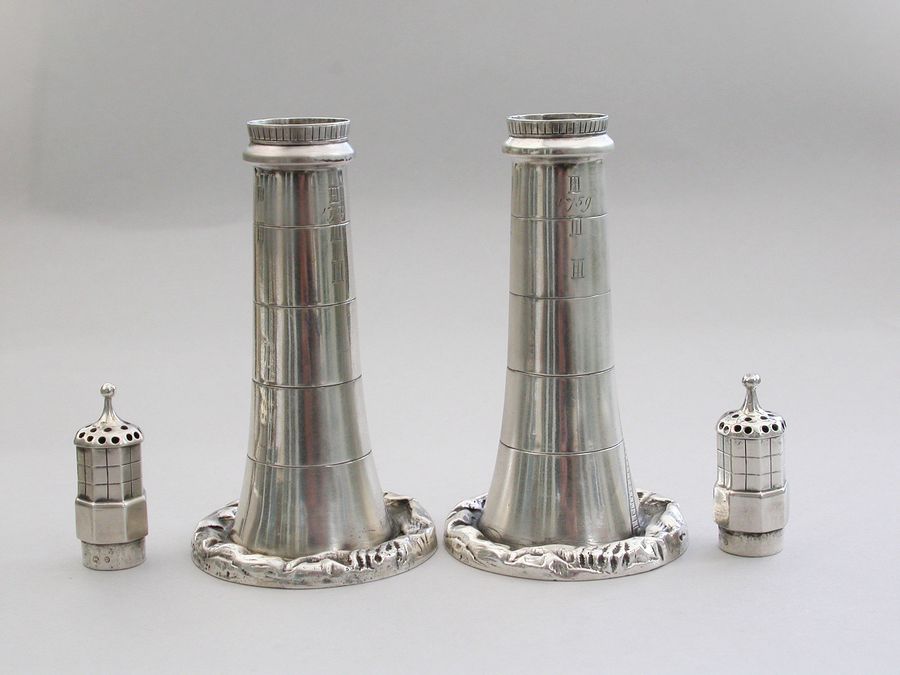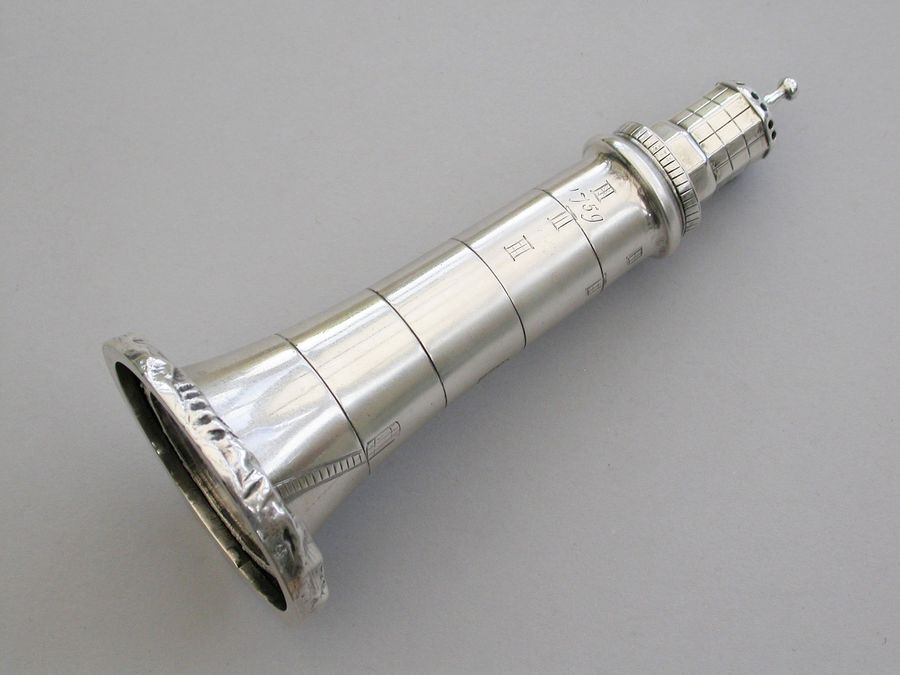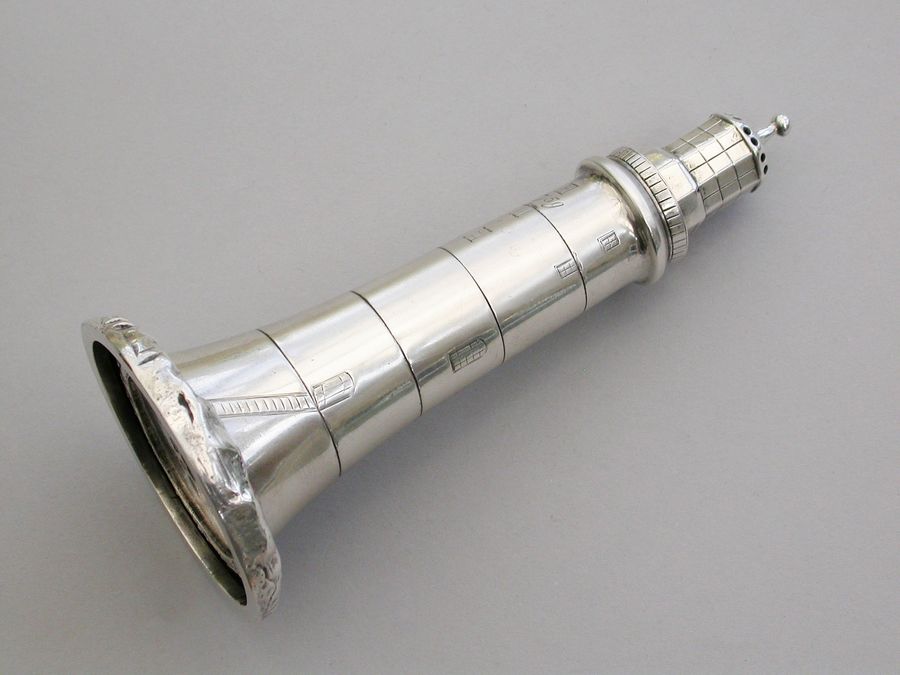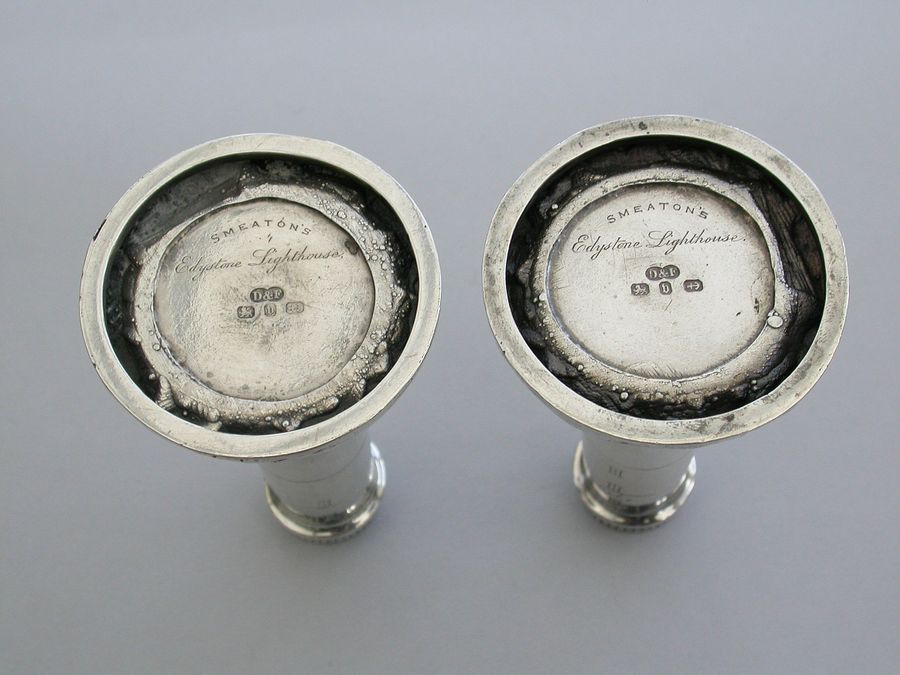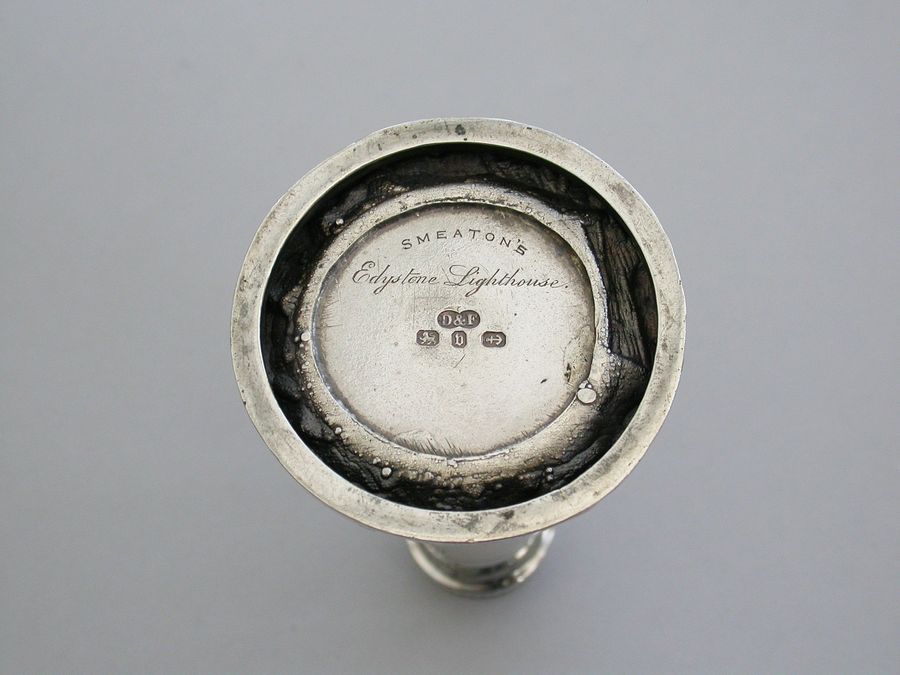 A pair of Victorian novelty silver Eddystone Lighthouse pepper pots, modelled as the lighthouse, with pull-off pierced covers, engraved with windows, ladders and '1759', the undersides inscribed 'Smeaton's Edystone Lighthouse'. On raised rocky circular bases.

By Deakin & Francis, Birmingham, 1895.

181 grams total weight

The Eddystone lighthouse is located approximately twelve miles SSW of Plymouth Sound. The first lighthouse on the site was a wooden structure constructed in 1698 by Henry Winstanley. The Smeaton lighthouse was the third lighthouse, made of granite and Portland stone. The light was first lit on 16 October 1759. Smeaton's lighthouse was 59 feet (18 m) high and had a diameter at the base of 26 feet (8m). It was lit by a chandelier of twenty-four large tallow candles.
£1,750.00
Condition
In good condition with no damage or repair
Weight
181.00 Grams (5.82 troy ounces)