Rare Cased Set Graduated Georgian Silver Artists Pencils
S Mordan & Co c1824 - 1830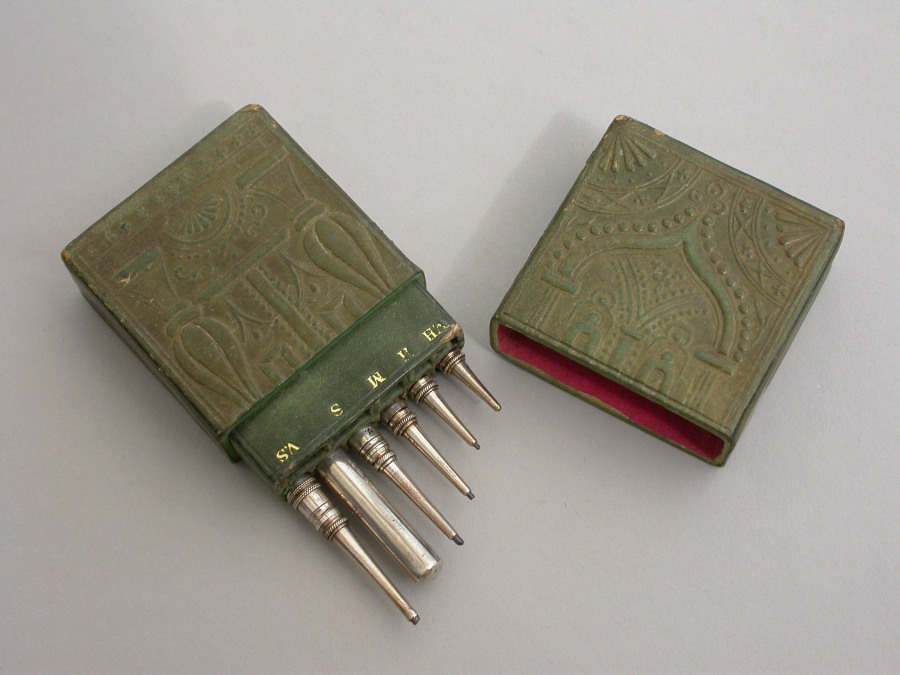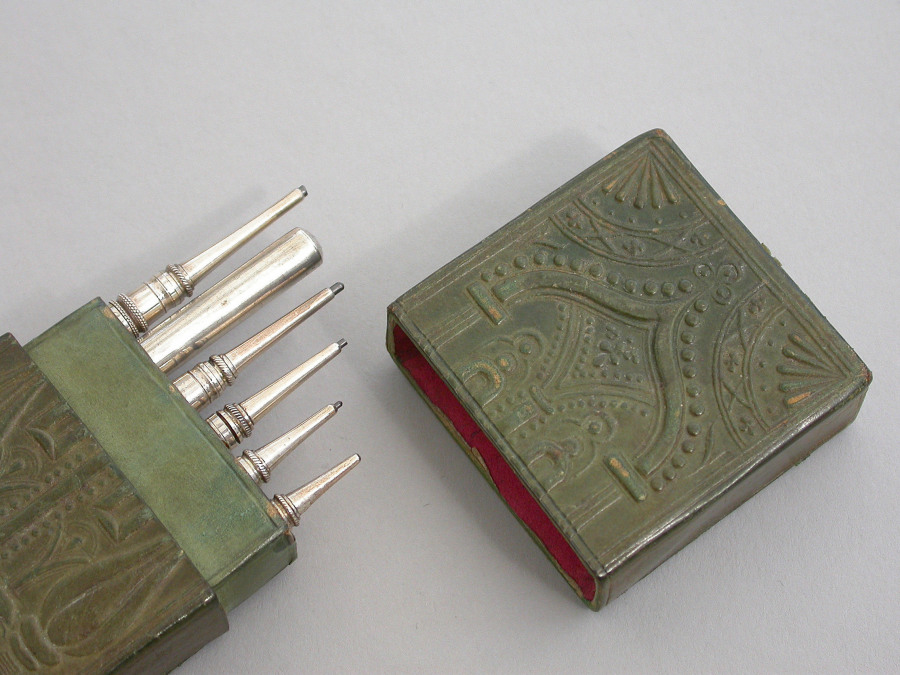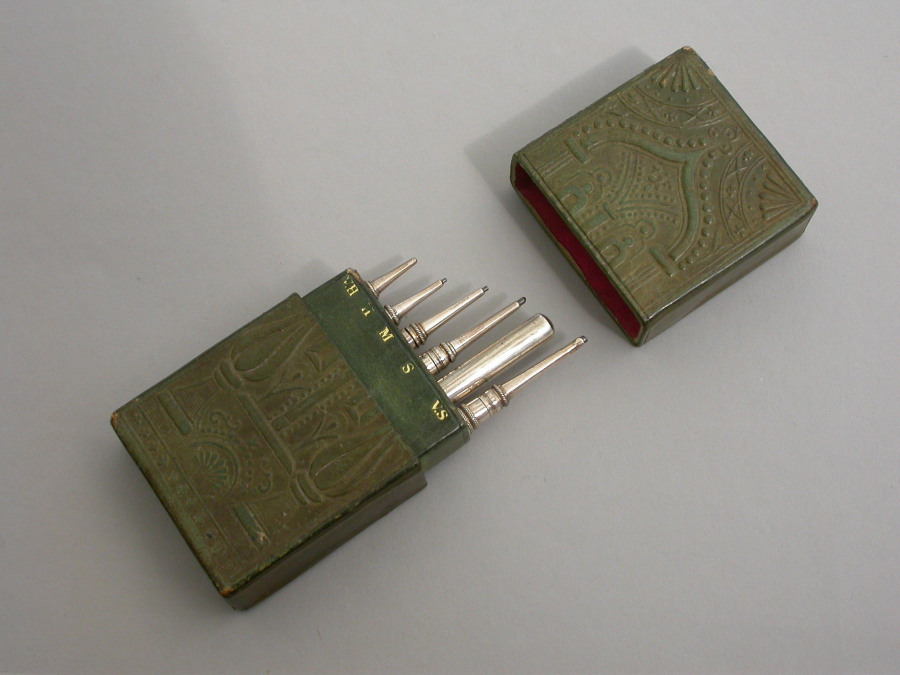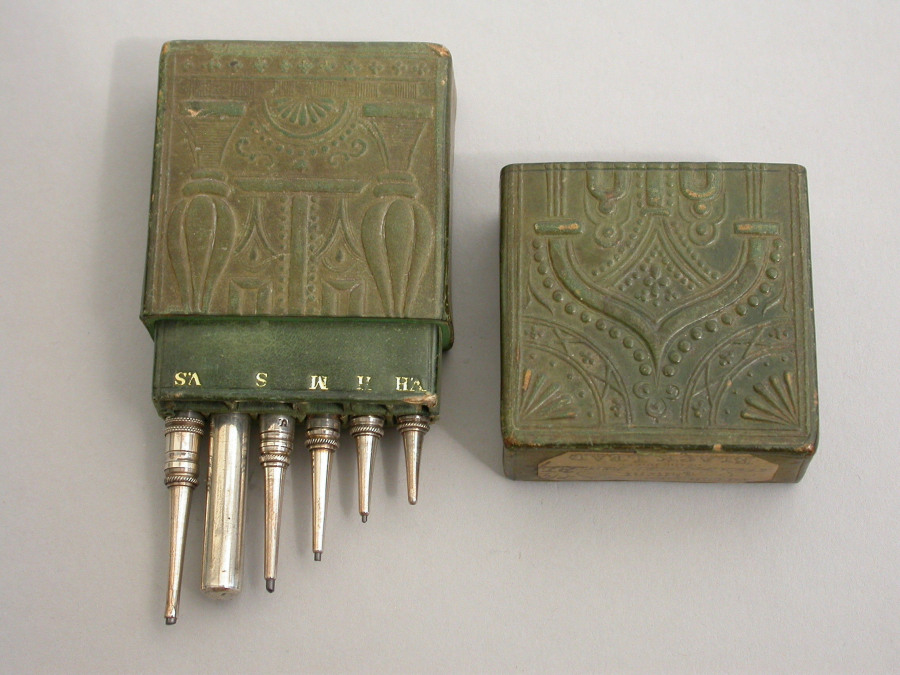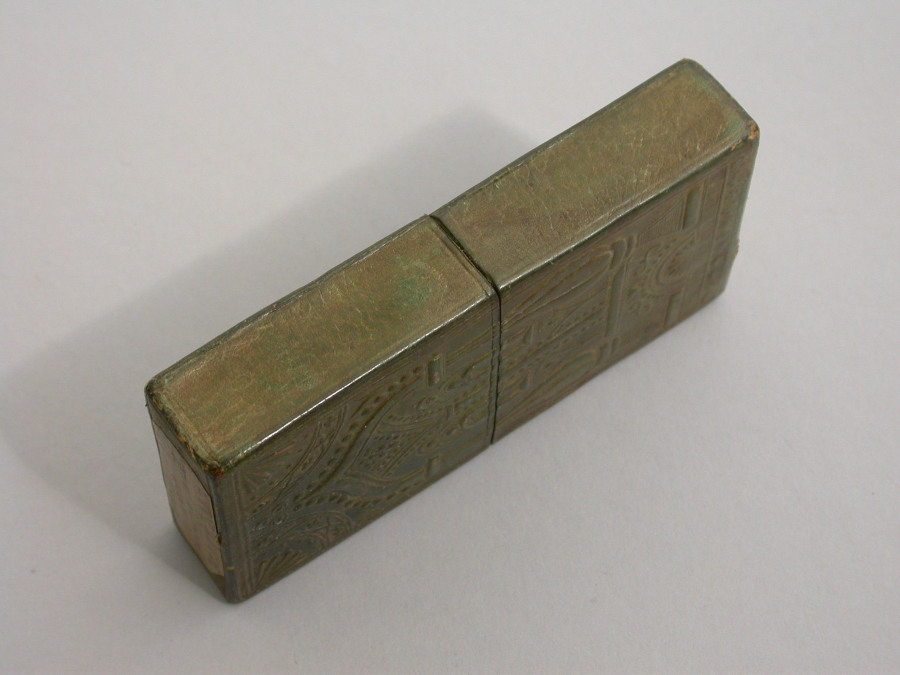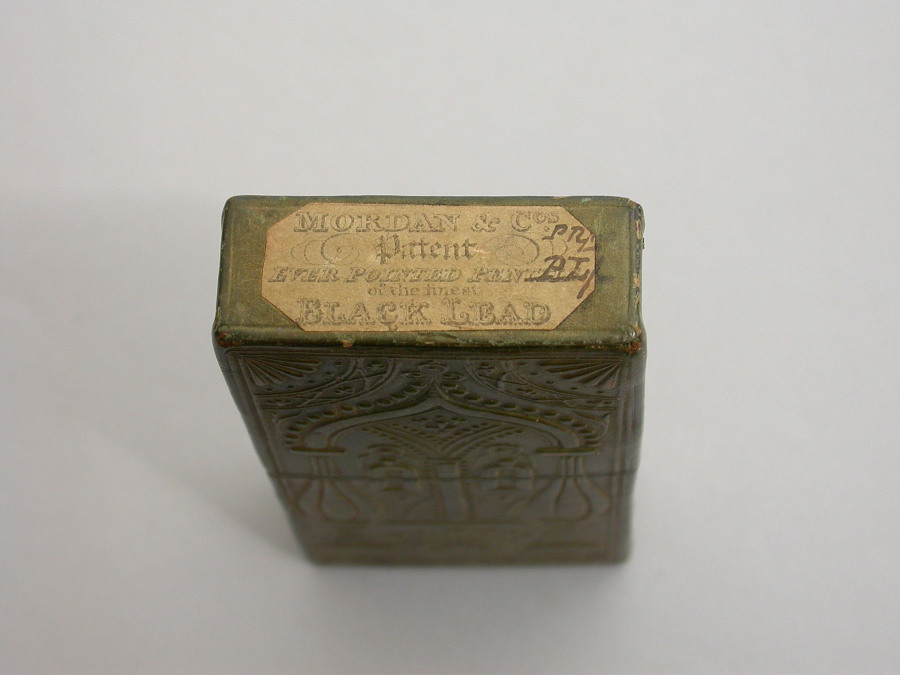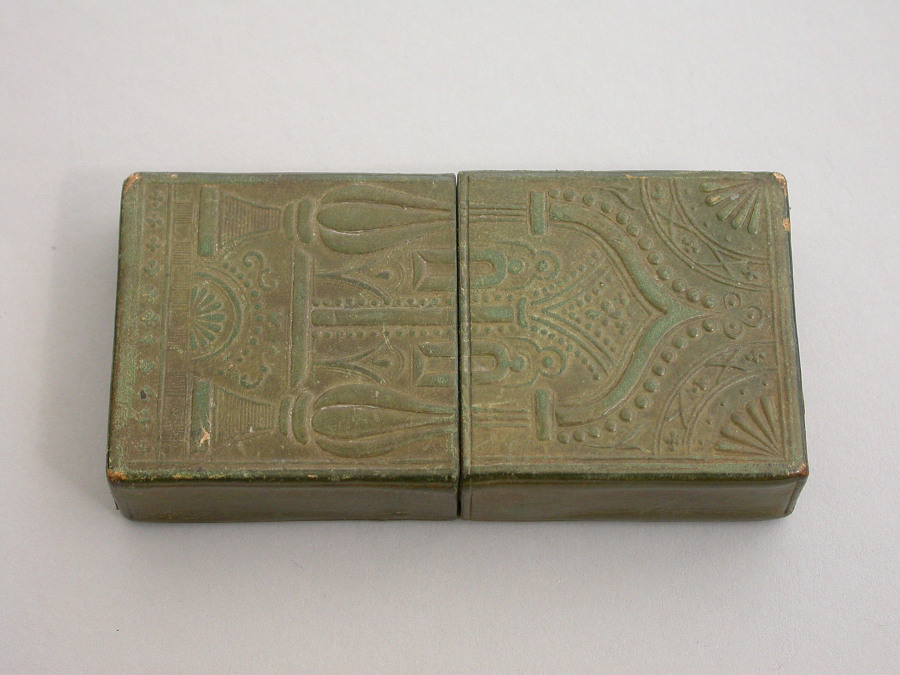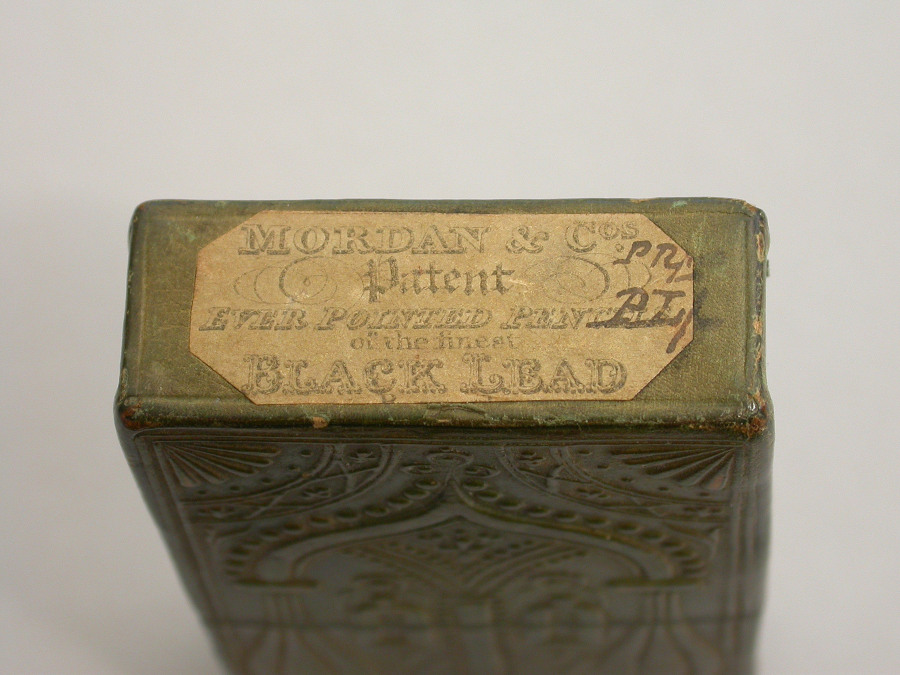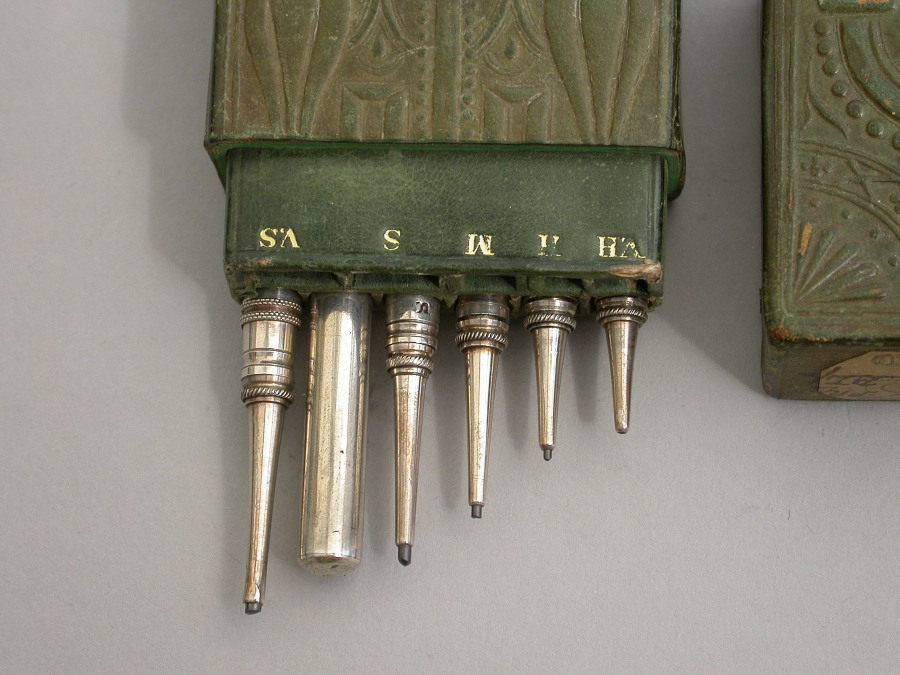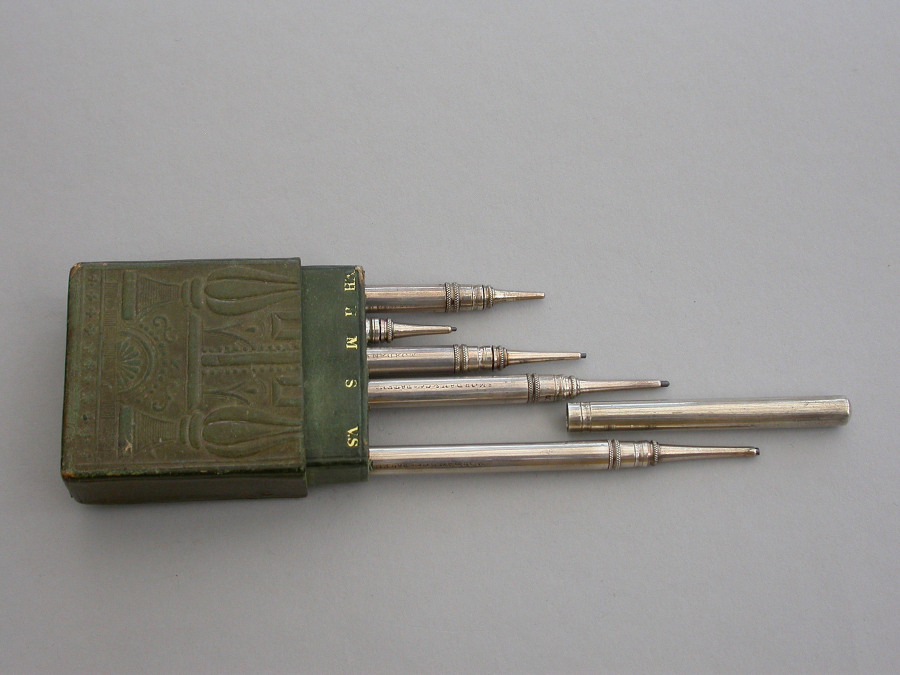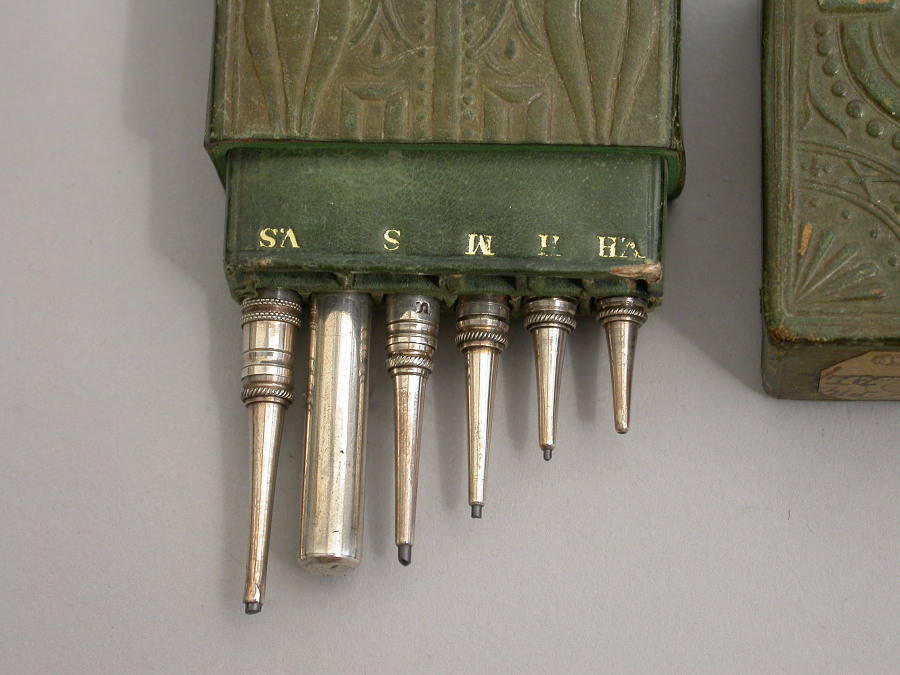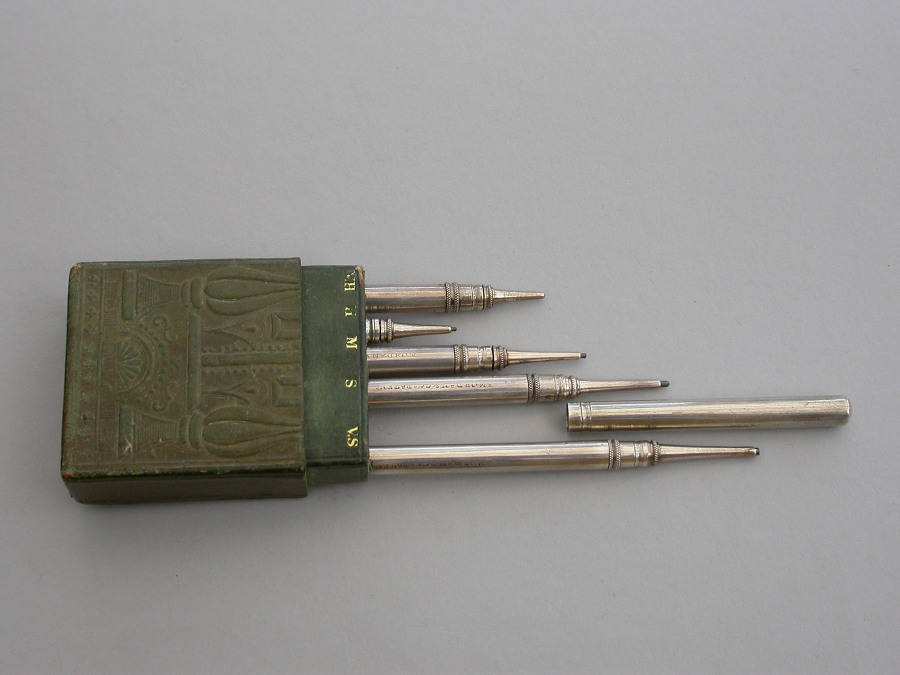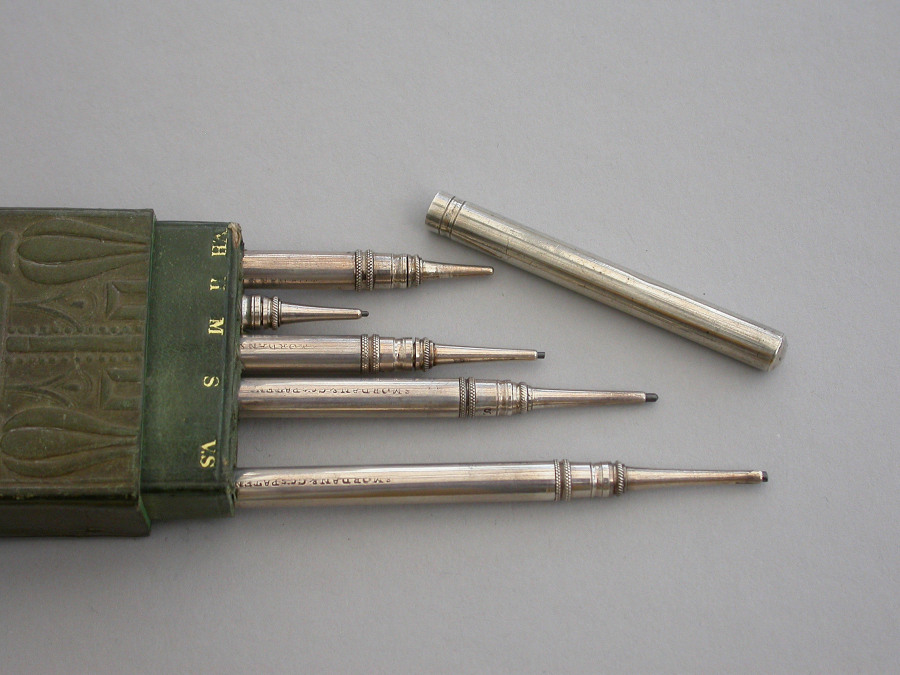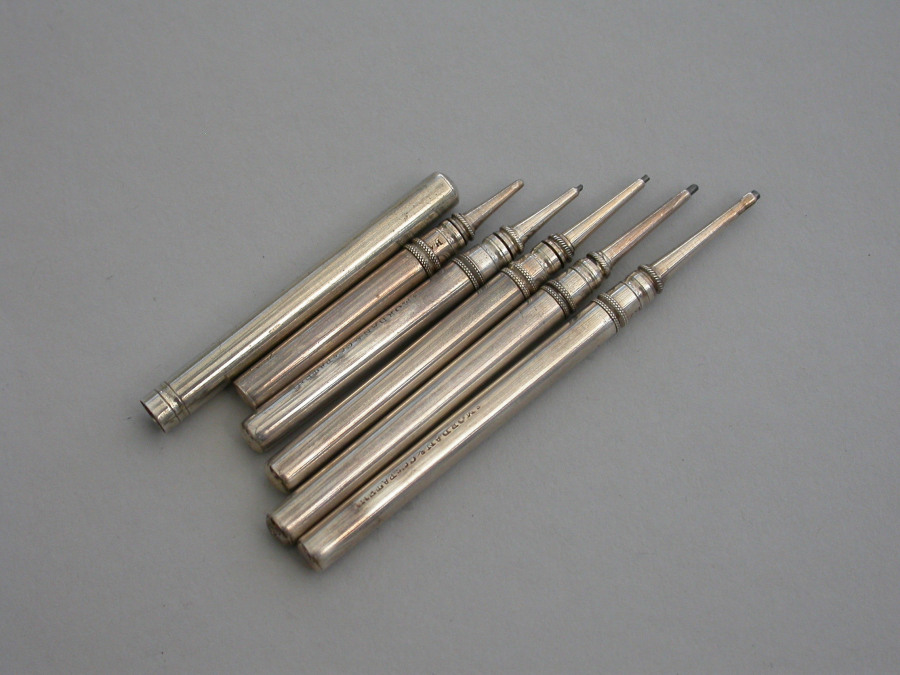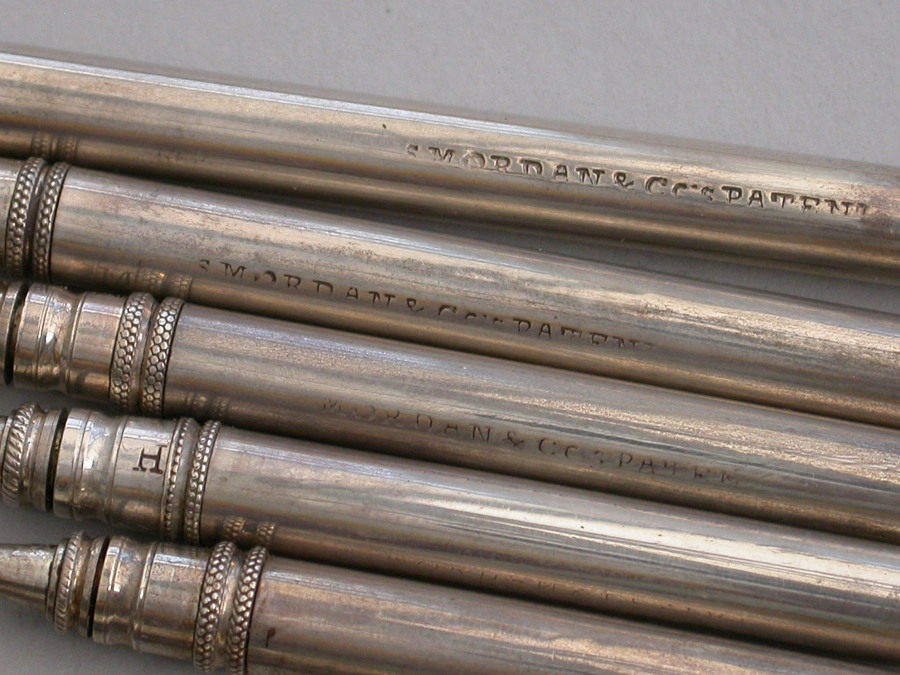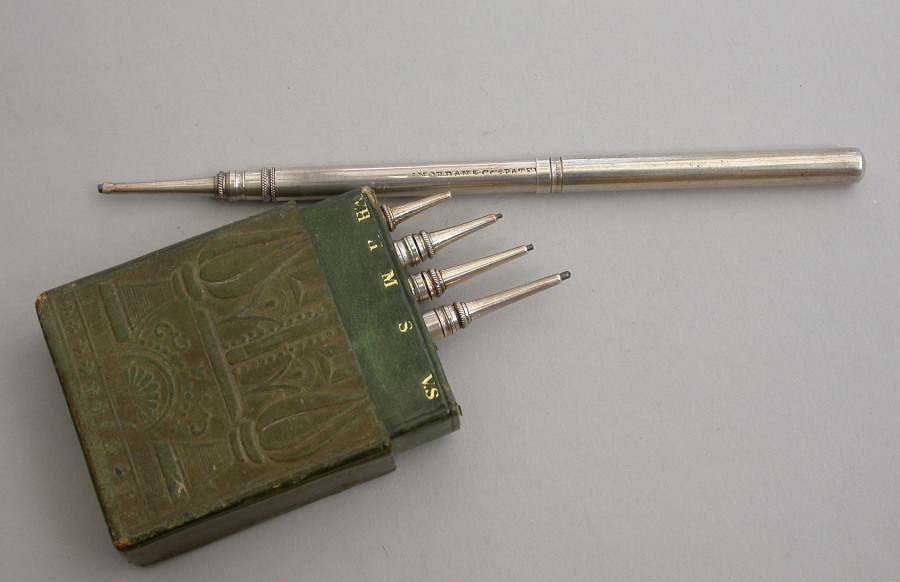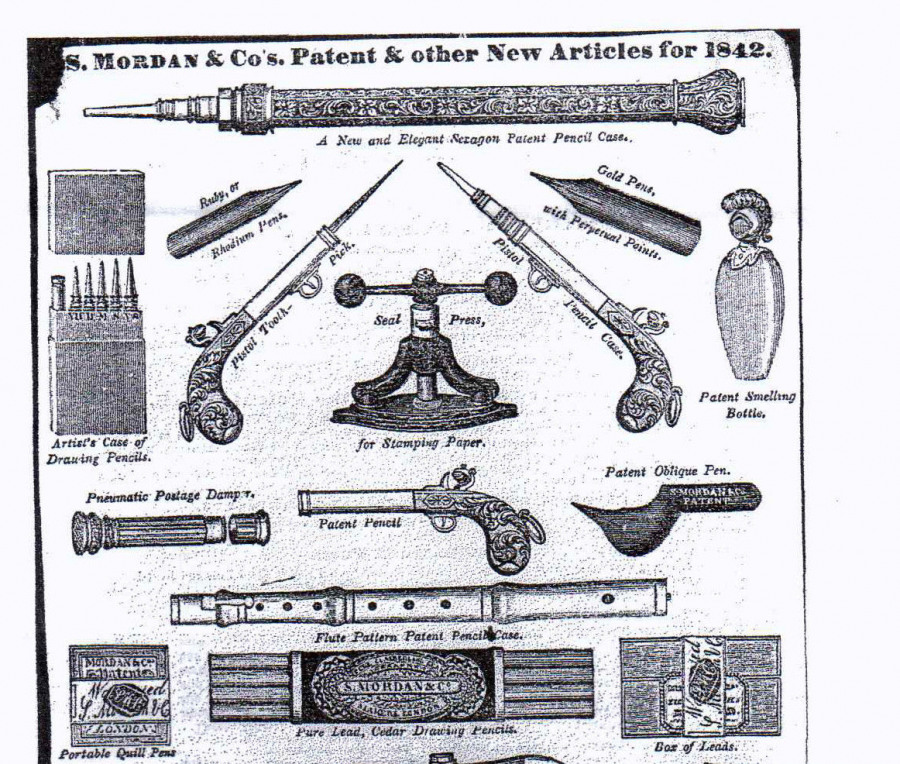 A rare and fine quality cased set of five George IV silver Artists Propelling Pencils plus an extension tube to increase the length of the pencil in the hand. The five graduated pencils with nozzles to accept different sized leads. The tooled green leather case with pink silk paper lining and gilt labelled recesses for VH, H, M, S and VS leads (very hard, hard, medium, soft and very soft). The green leather case with raised architectural decoration including pillars and alcoves. The lid of the leather case with applied paper Mordan & Co's Patent Trade label.

Stamped: S Mordan & Co's, Patent, which dates the item to c1824-30.

This is the earliest example of these Artist Sets that I have seen.

Size of case 90 mm x 45 mm x 18 mm
Sold - £1,950.00
Condition
In good condition with no damage or repair and in full working order, just a tiny split to the end of the largest pencil nozzle.
Literature
Attached is a copy of Mordan & Co advert from 1842 illustrating a similar set.
Another Mordan advert from 1831 describes a set as ""For a Lady's Taille, a Magazine of Patent Pencils containing five distinct qualities of lead prepared for all the purposes of fine outlining and shading in pencil drawing"".