Rare Early 20th Century American Novelty Silver 'Metropolitan Life Building' Pencil
Tiffany & Co, New York c1909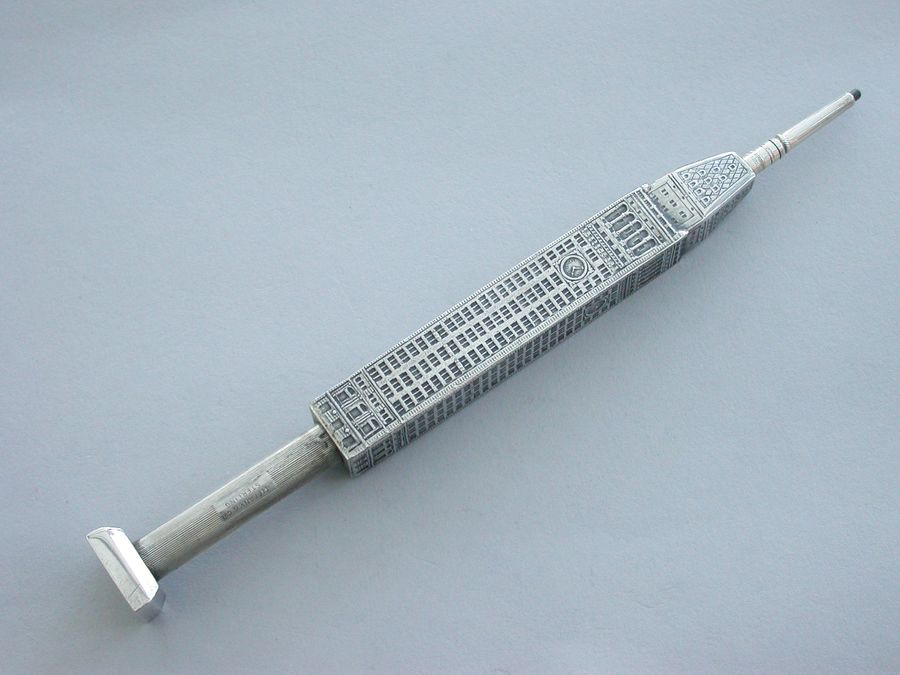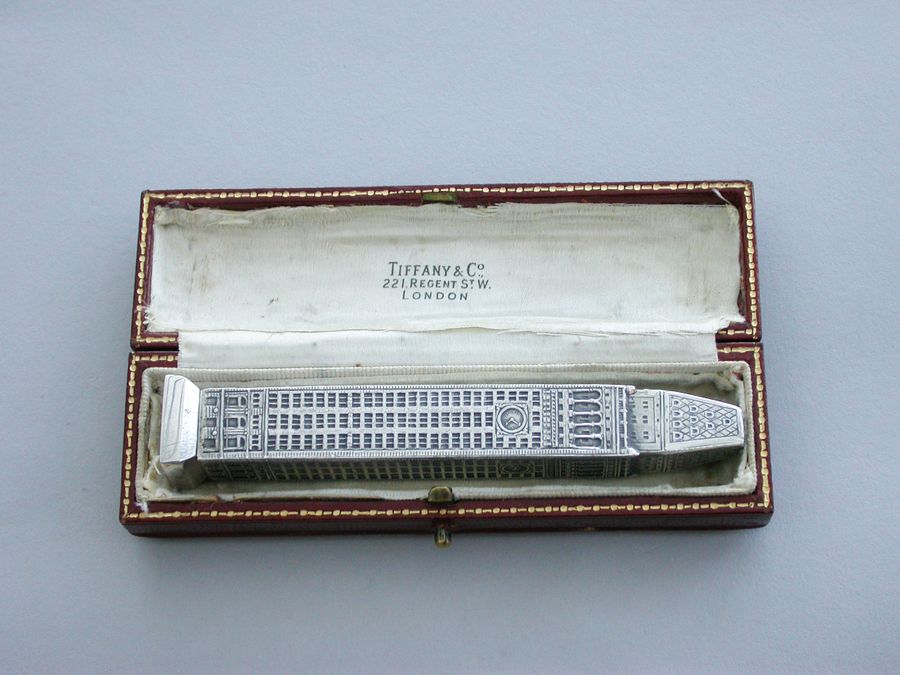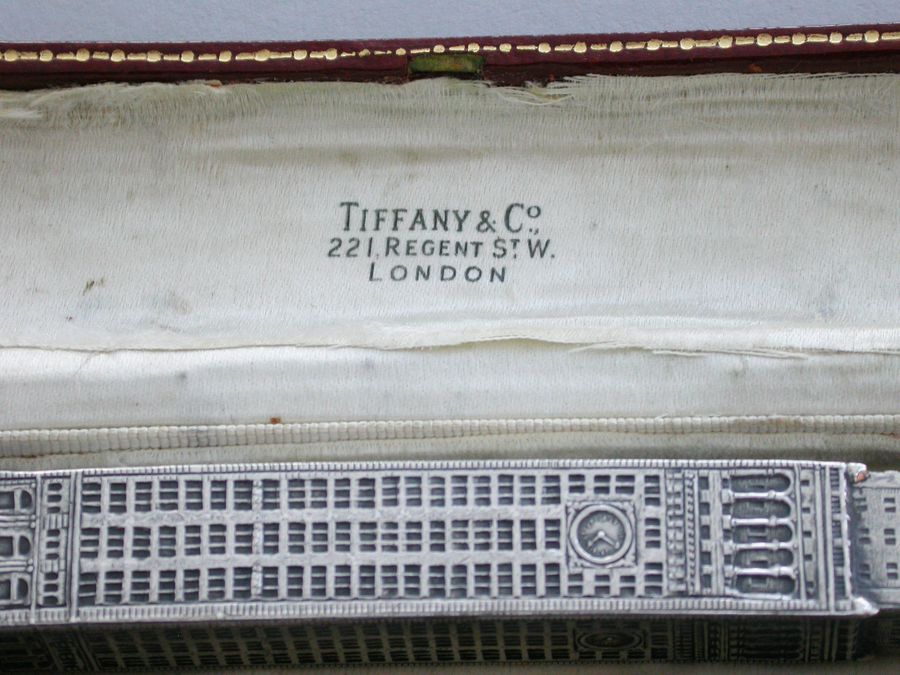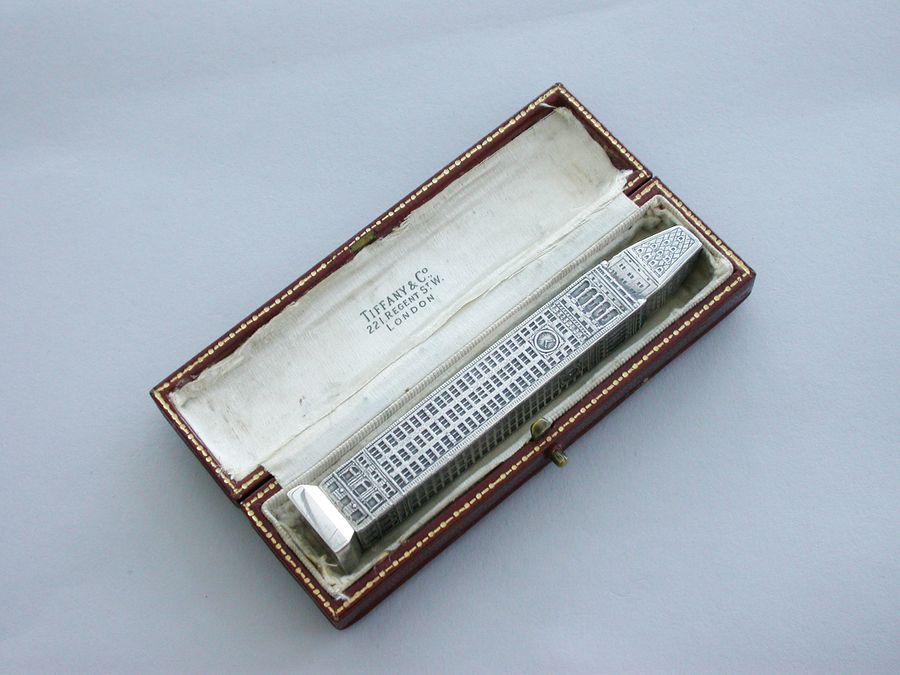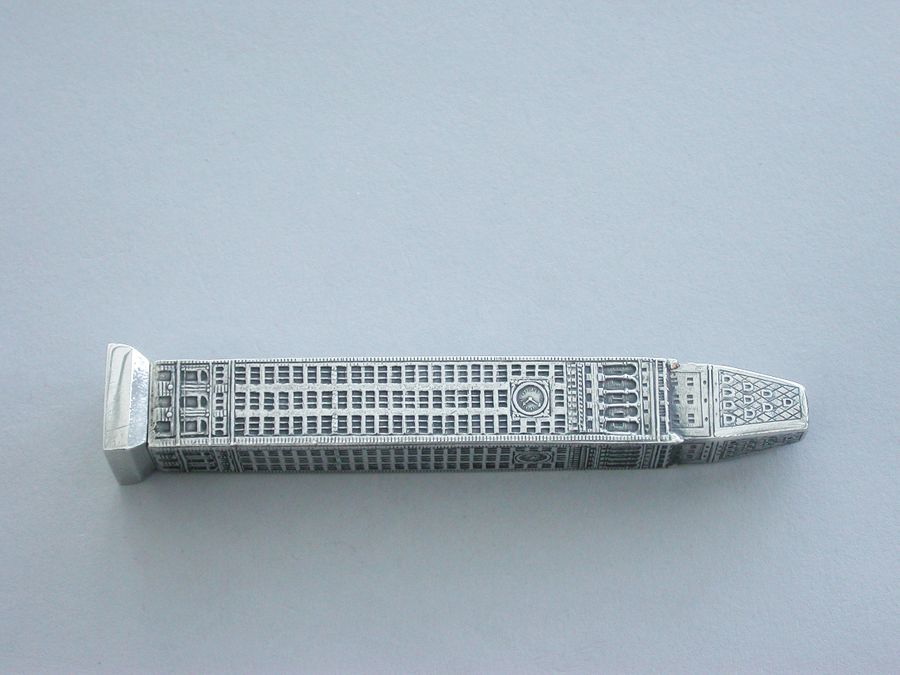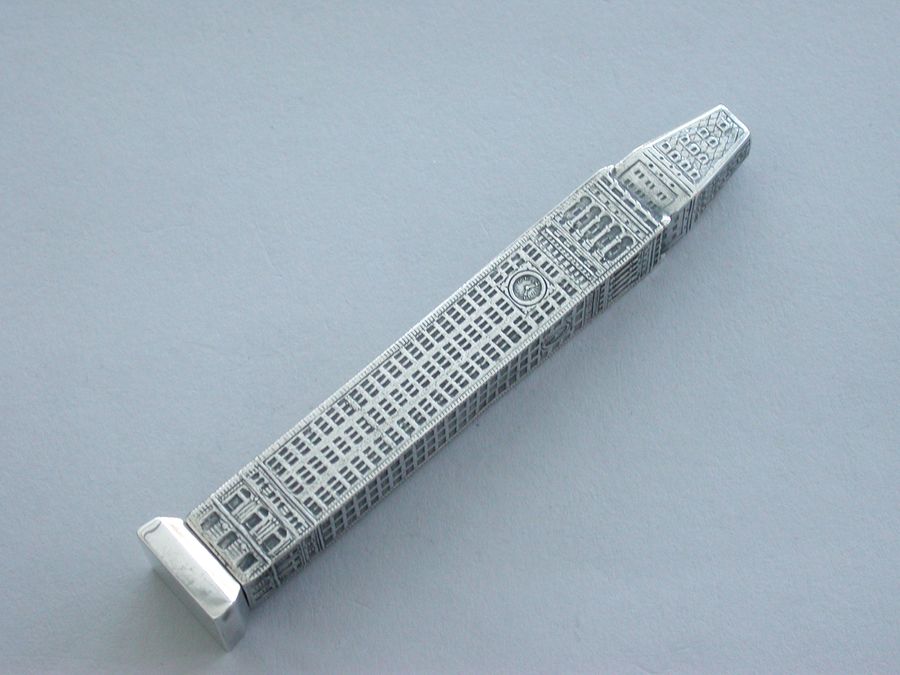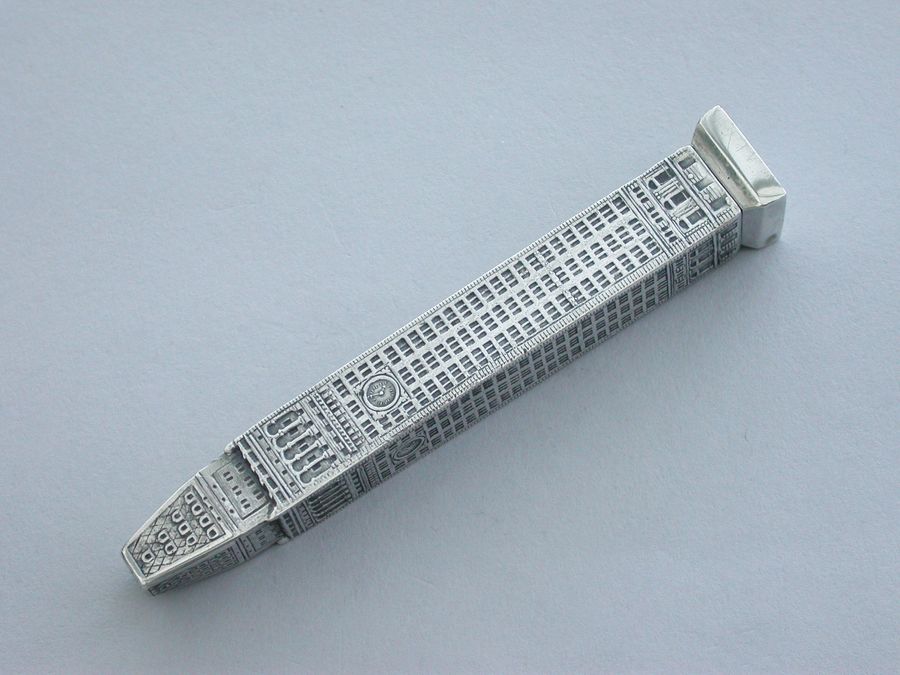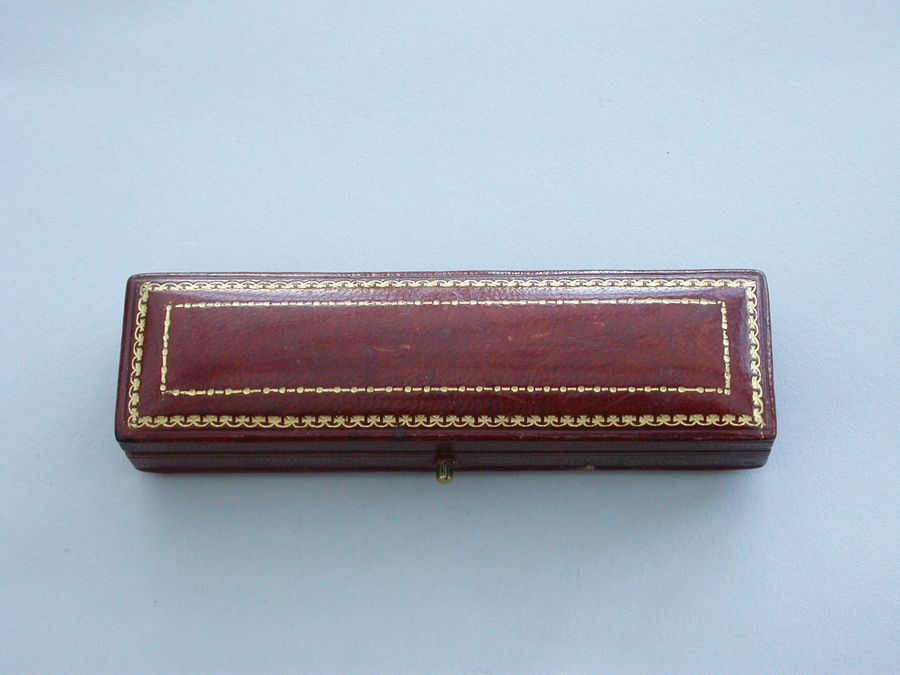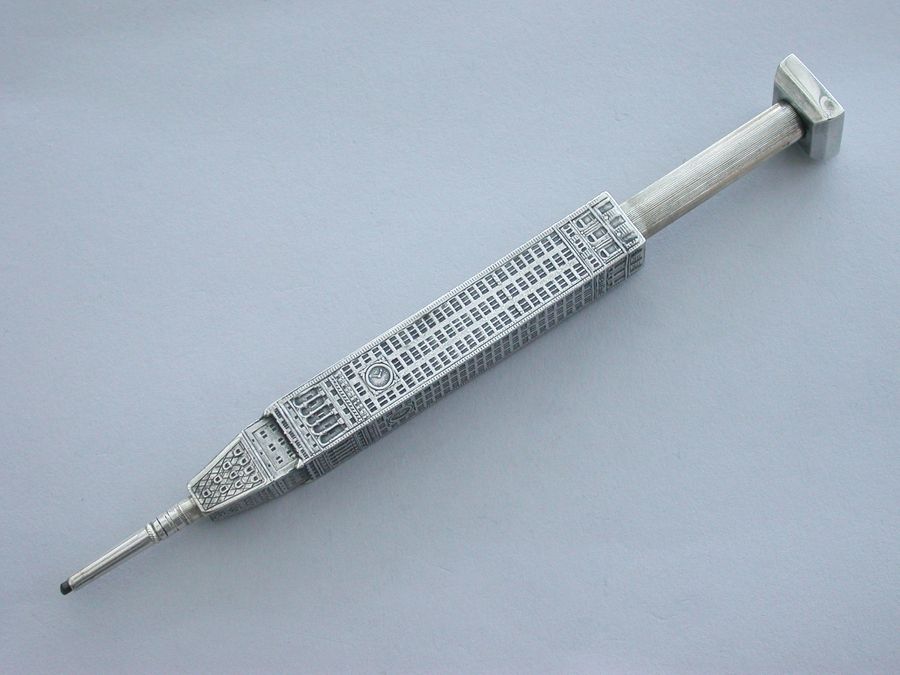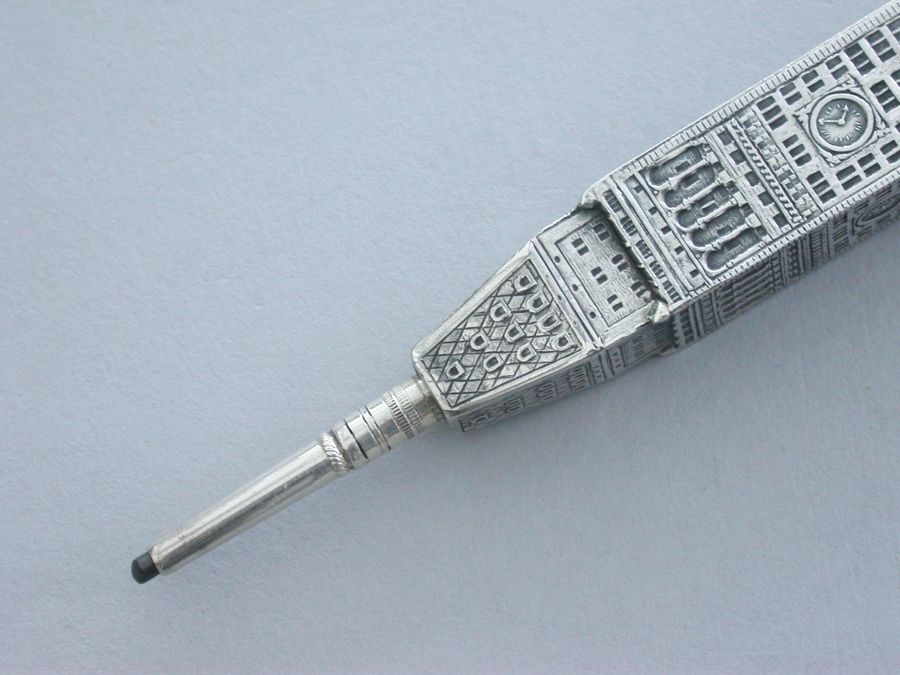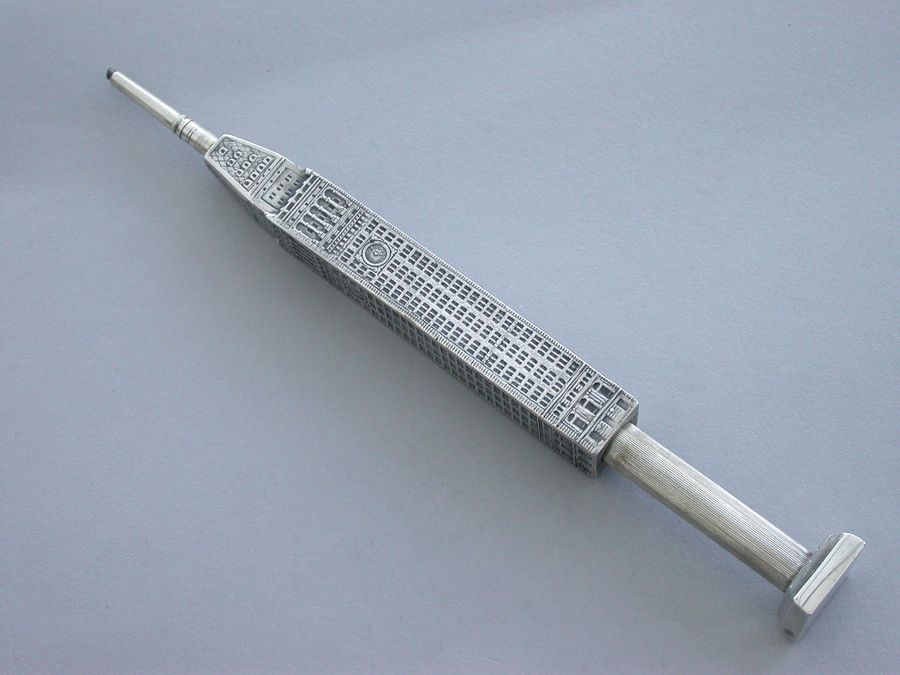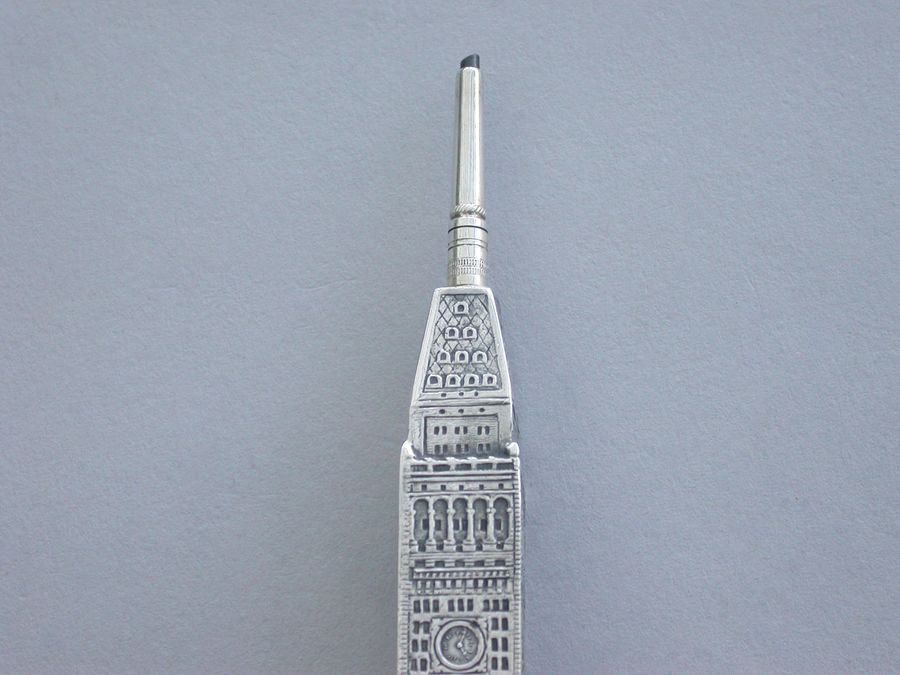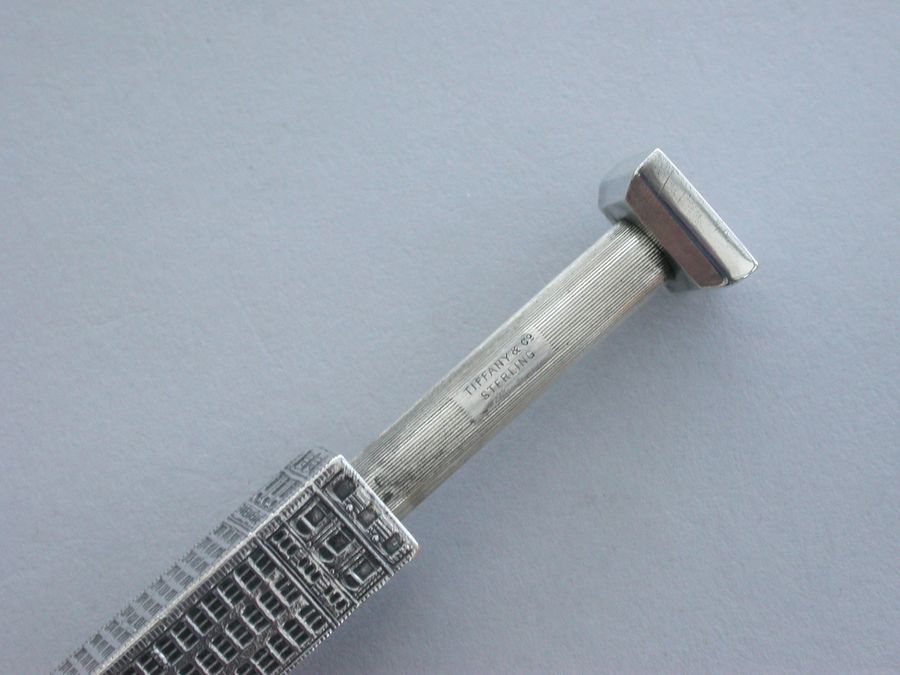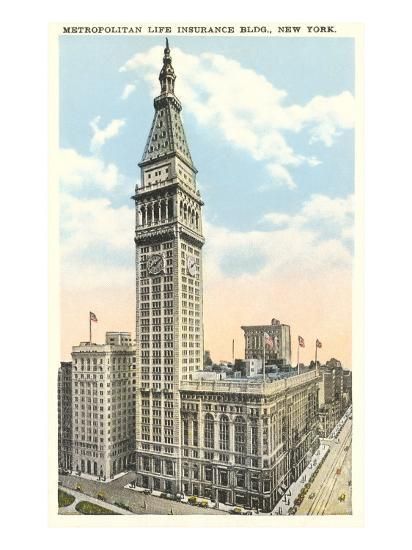 An extremely rare early 20th century American novelty silver telescopic Propelling Pencil made in the form of The Metropolitan Life Building. Complete with original silk and velvet lined leather case.

By Tiffany & Co, New York, c1909.

Open 148 mm
Closed 91 mm

The Metropolitan Life Insurance Company Tower, colloquially known as the Met Life Tower, and also as the South Building, is a skyscraper occupying a full block in the Flatiron District of Manhattan in New York City. The building is composed of two sections: a 700-foot-tall (210 m) tower at the northwest corner of the block, at Madison Avenue and 24th Street, and a shorter east wing occupying the remainder of the block bounded by Madison Avenue, Park Avenue South, 23rd Street, and 24th Street. The South Building, along with the North Building directly across 24th Street, comprises the Metropolitan Home Office Complex, which originally served as the headquarters of the Metropolitan Life Insurance Company (now publicly known as MetLife).

The South Building's tower was designed by the architectural firm of Napoleon LeBrun & Sons and erected between 1905 and 1909. Inspired by St Mark's Campanile, the tower features four clock faces, four bells, and lighted beacons at its top, and was the tallest building in the world until 1913. The tower originally included Metropolitan Life's offices, and since 2015, it has contained a 273-room luxury hotel known as the New York Edition Hotel. The tower was designated as a city landmark by the New York City Landmarks Preservation Commission in 1989, and was listed on the National Register of Historic Places in 1972. It was also made a National Historic Landmark in 1978.
Sold - £2,650.00
Condition
In good condition with no damage or repair and in full working order
Weight
39.00 Grams (1.25 troy ounces)