Rare Mid 18th Century Battersea Enamel Wine Label BOURGOGNE
Battersea c1753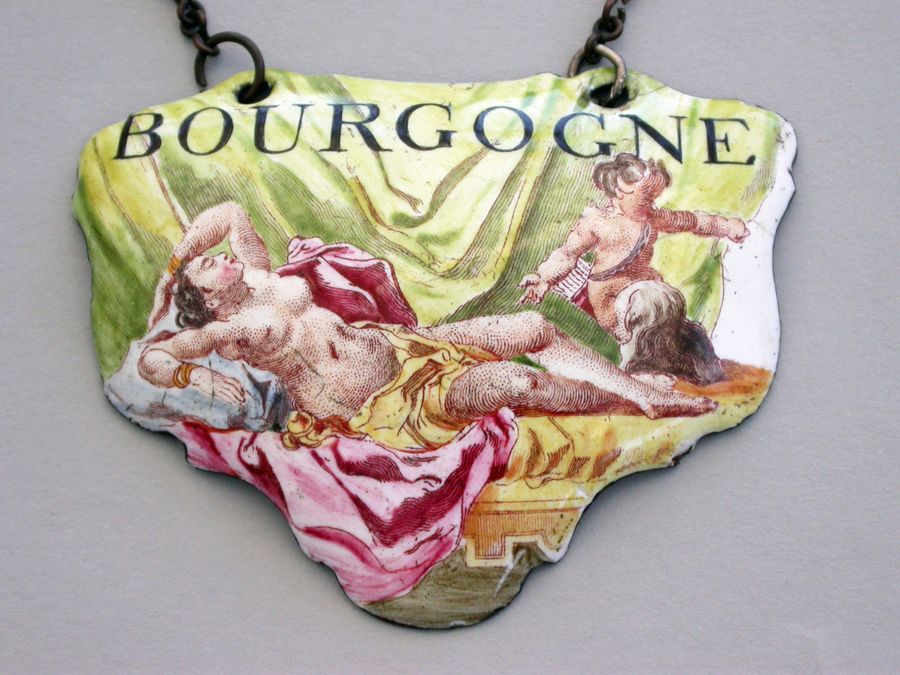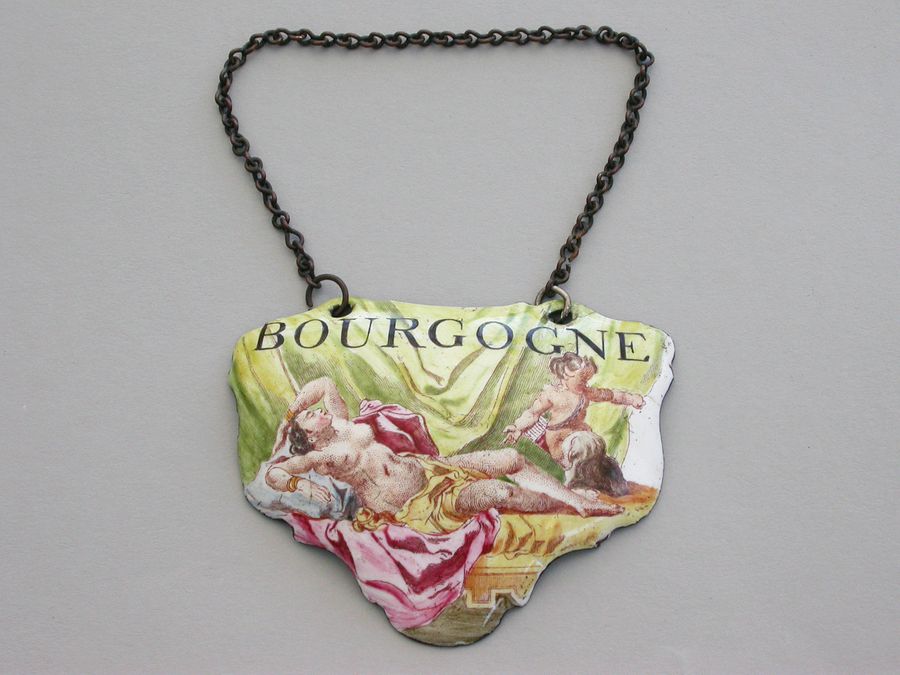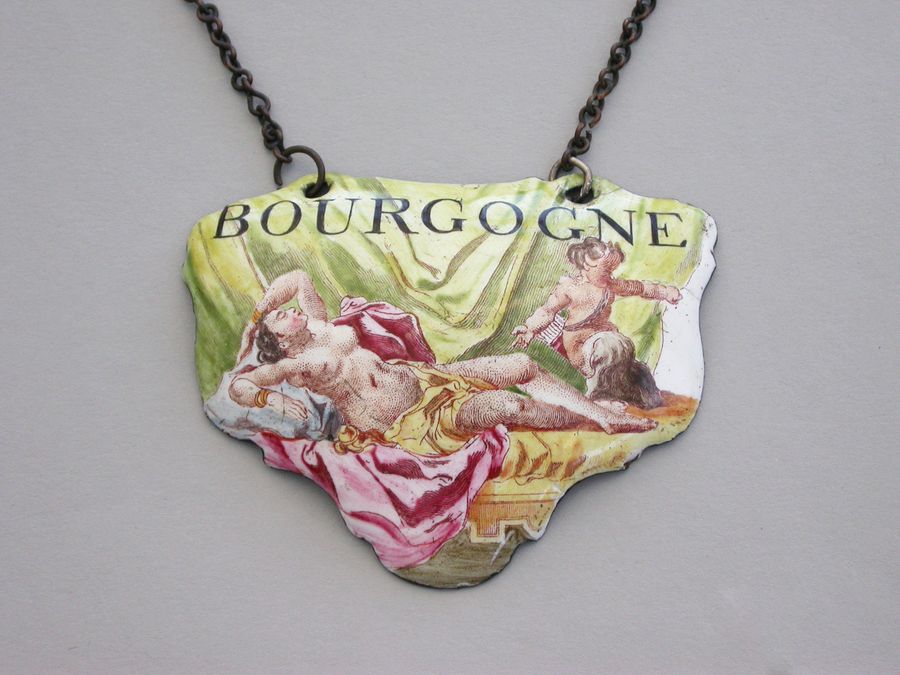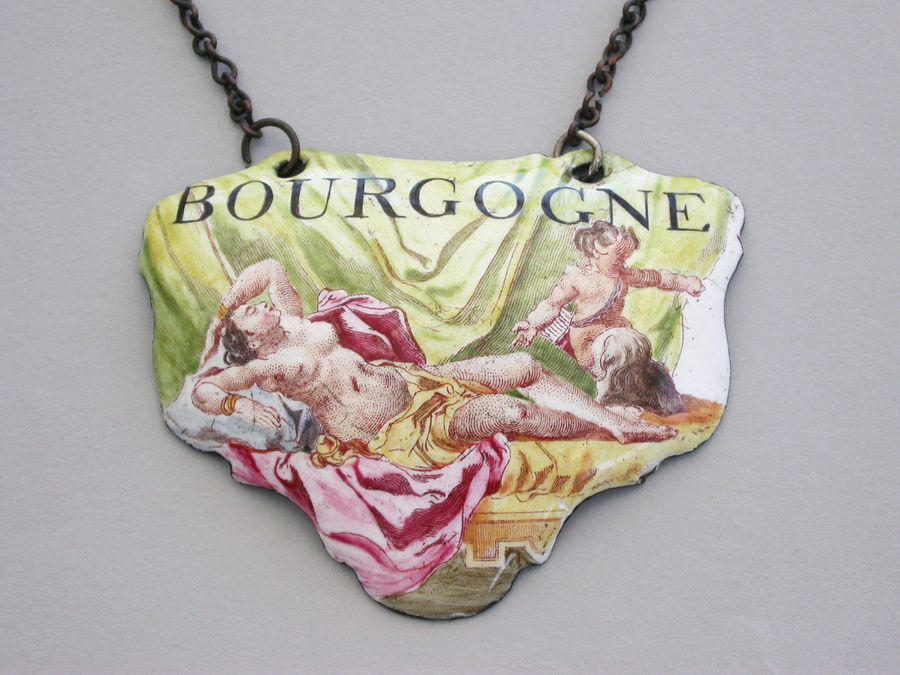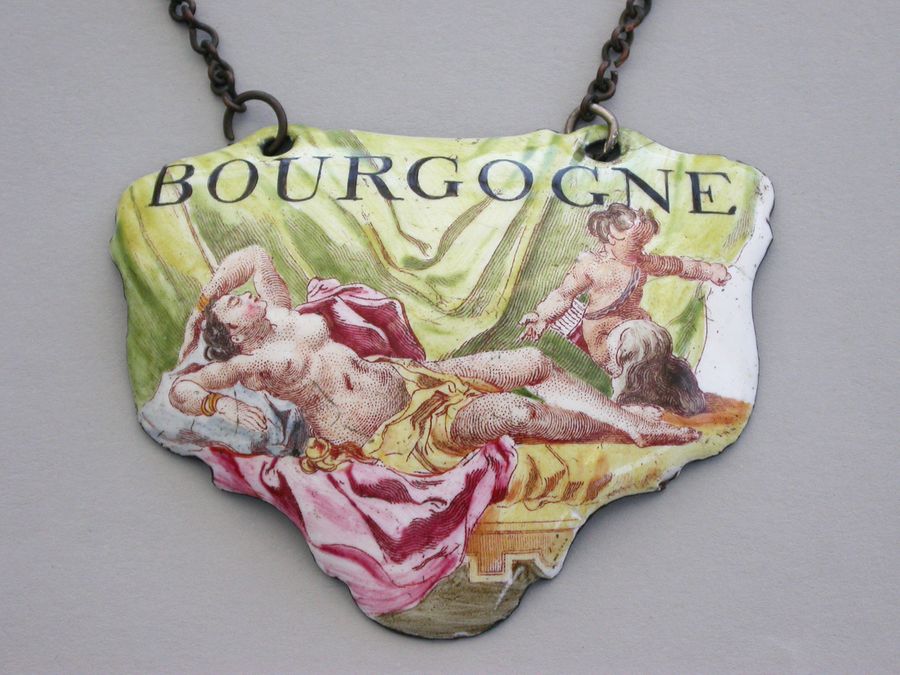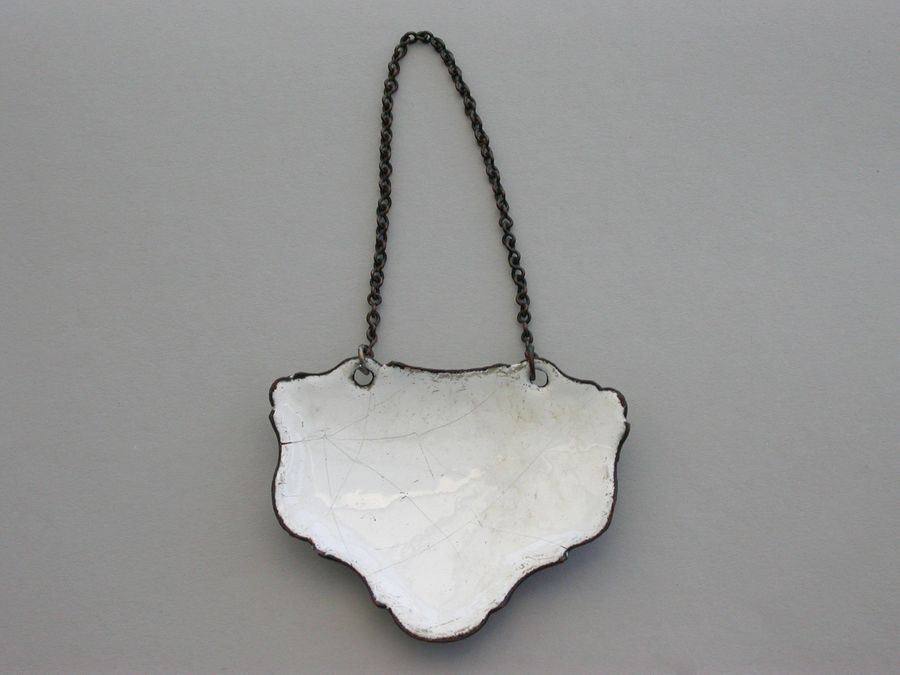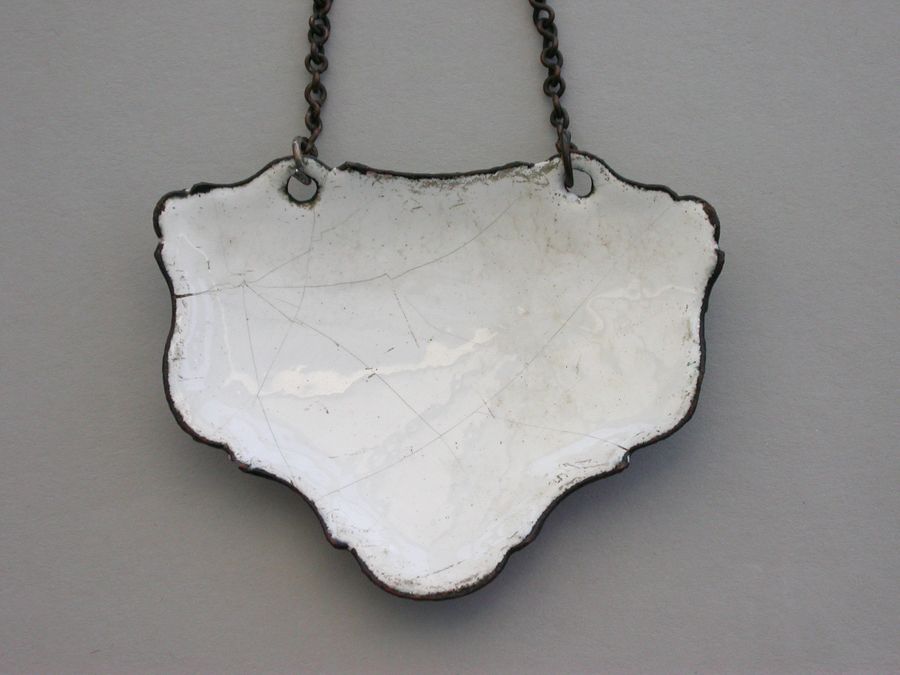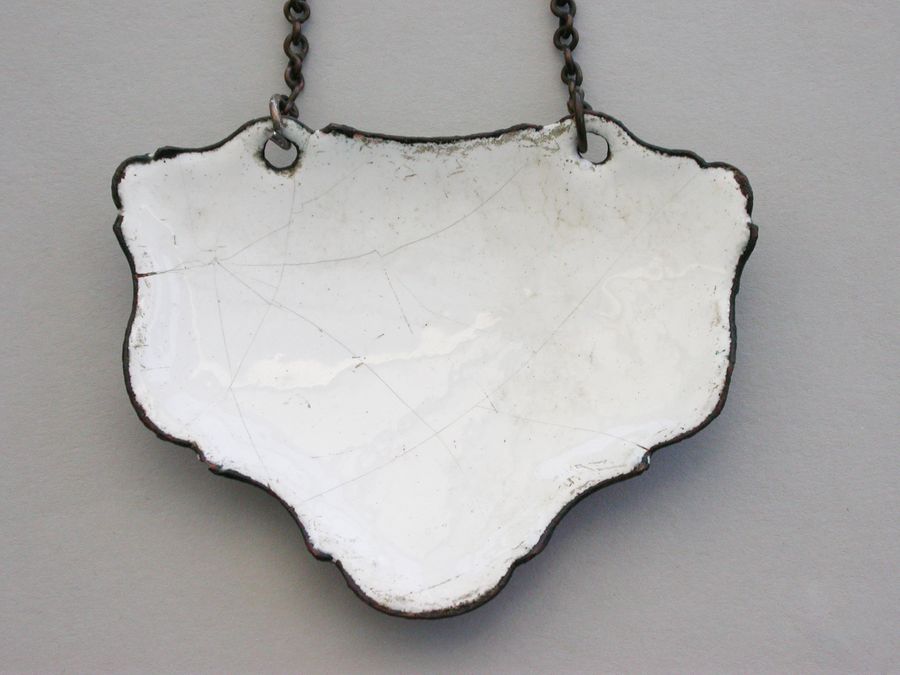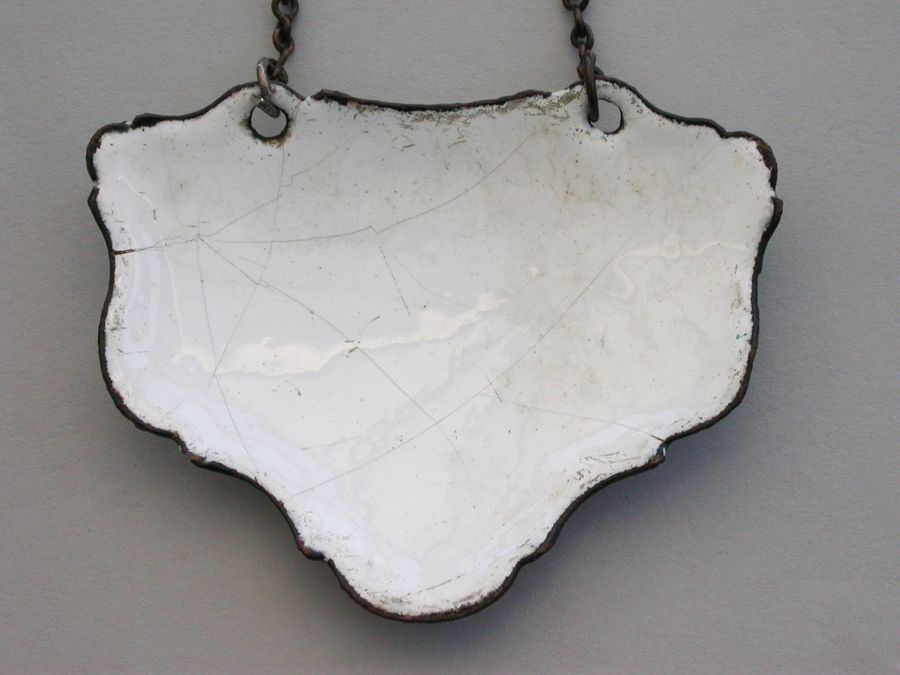 An extremely rare mid 18th century Battersea enamel on copper Wine Label for BOURGOGNE, of large escutcheon form, engraved by Simon Francois Ravenet after a design by James Gwin. Painted with brightly coloured enamels and depicting a sensual figure of sleeping Venus, Cupid seated to one side drawing back sumptuous drapery. c1753 – 1756.

The Battersea factory at York House was founded in 1753 by the partnership of Janssen, Delamain and Brooks, aiming to make use of a process to transfer engraved designs onto enamel. Wine labels were amongst the range of luxury goods produced before the closure of the factory in 1755 or 1756. Amongst the lots at Jannsen's bankruptcy sale in 1756 were 'Bottle tickets with Chains for all sorts of Liquor, and of different subjects...'. There appears to be seventeen different designs and around forty different recorded titles.

See: 'Wine Labels 1730-2003', by John Salter, Chapter 8, part 3, for a history of Ravenet and the Battersea Factory.





Sold - £3,950.00
Condition
In exceptionally good condition with no restoration. two tiny rim chips and minor crazing to the reverse.