Rare Victorian German Silver Pocket Telescope Letter Balance
John Sheldon, Birmingham c1845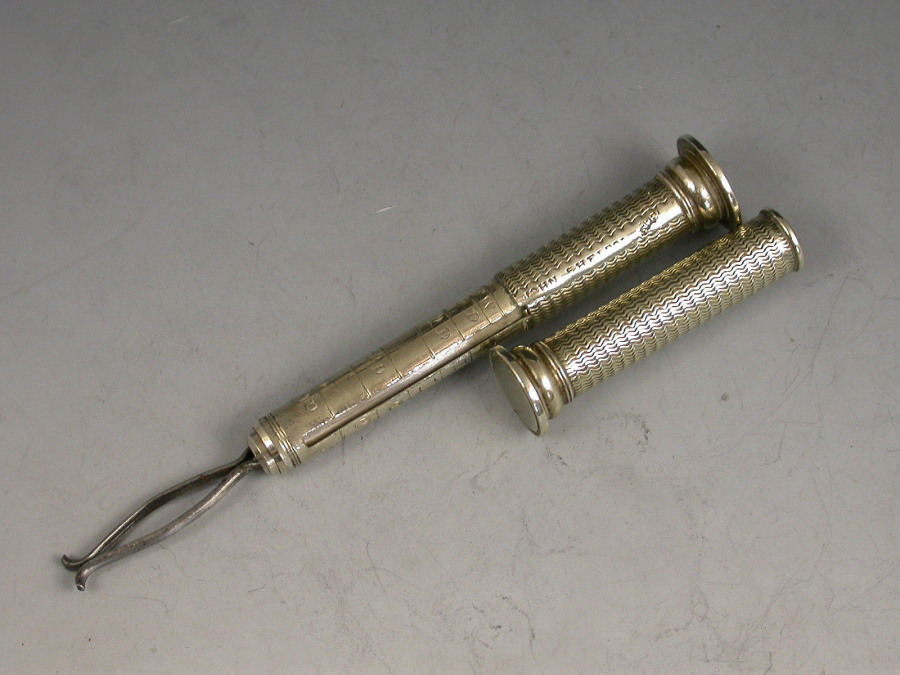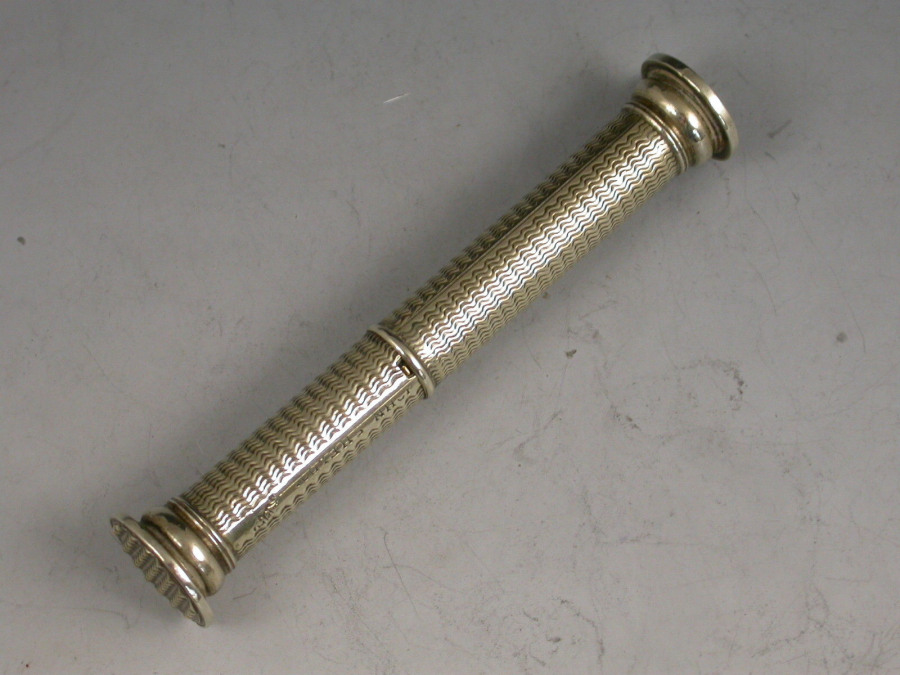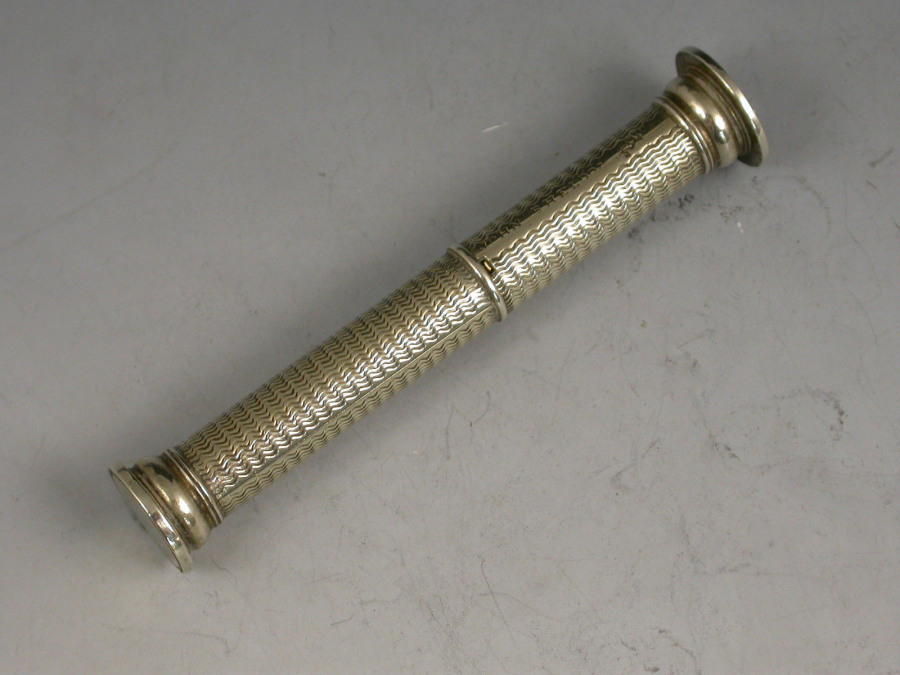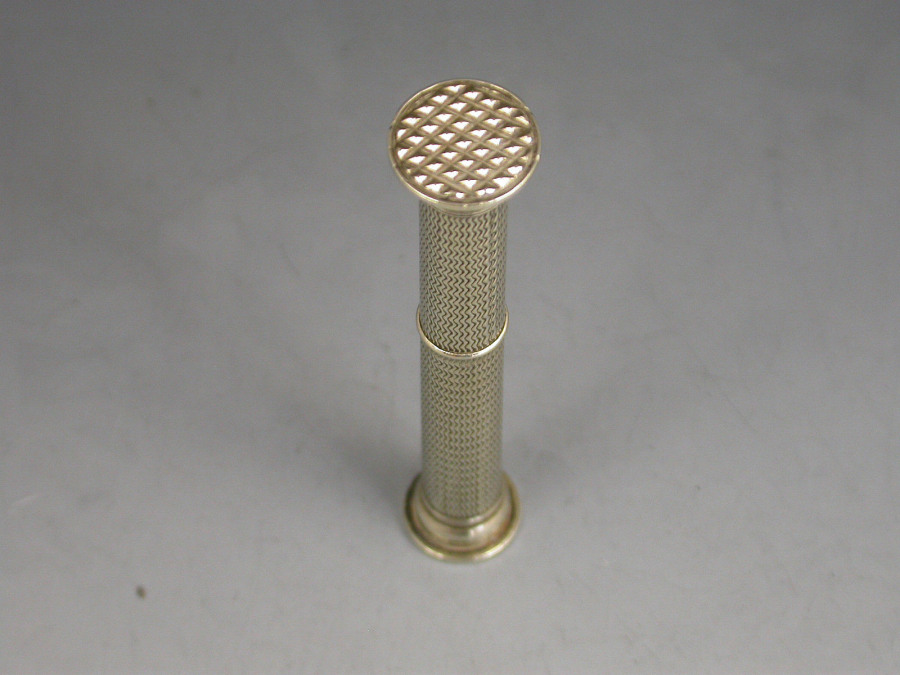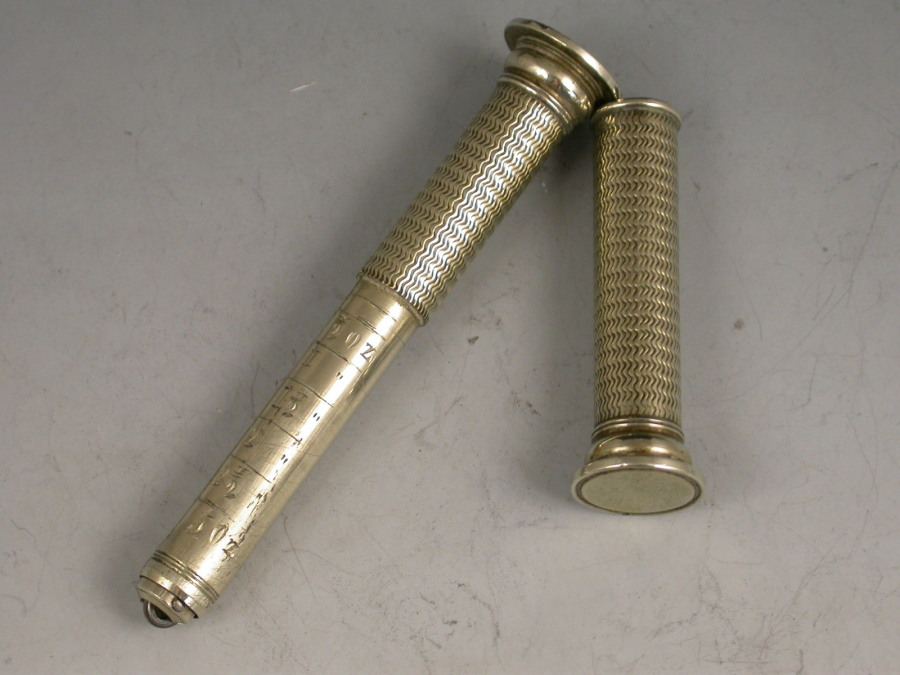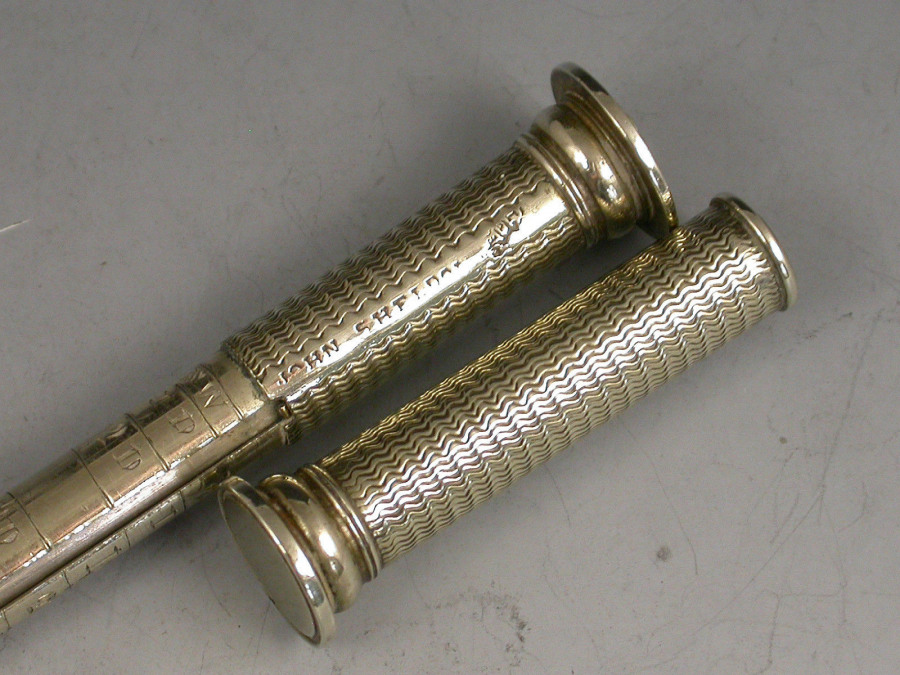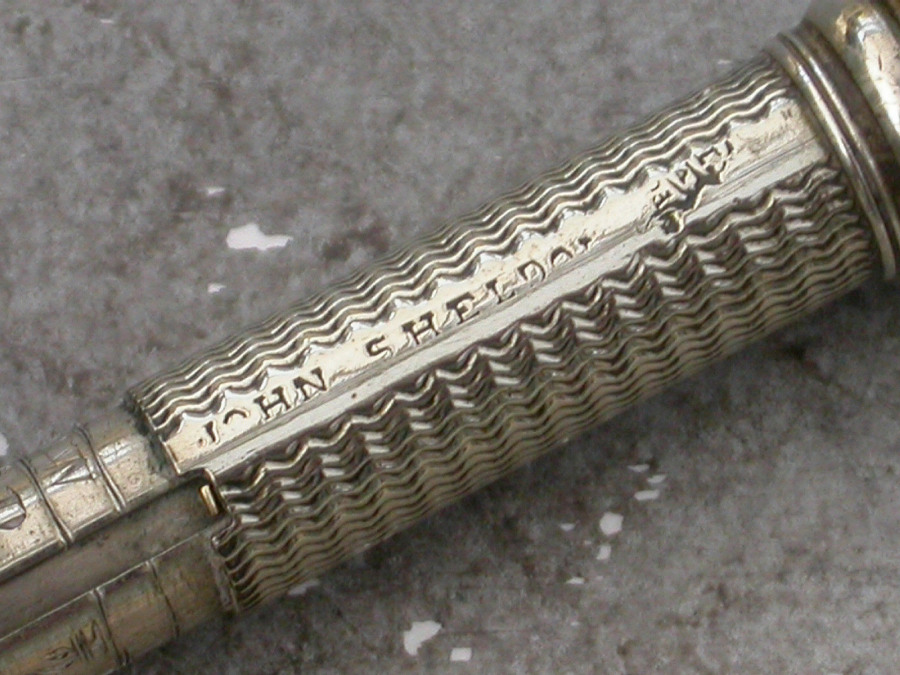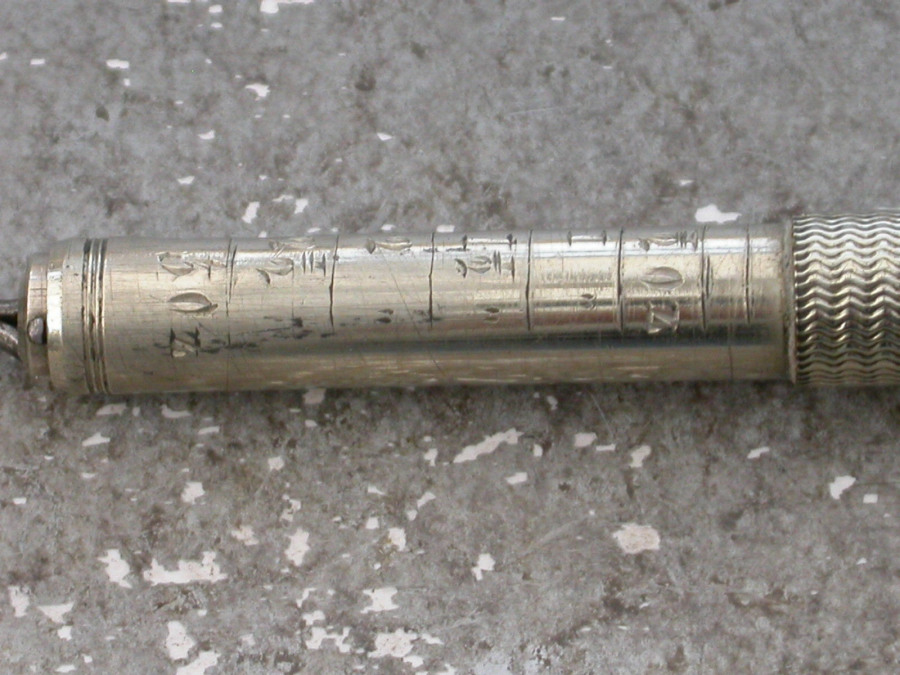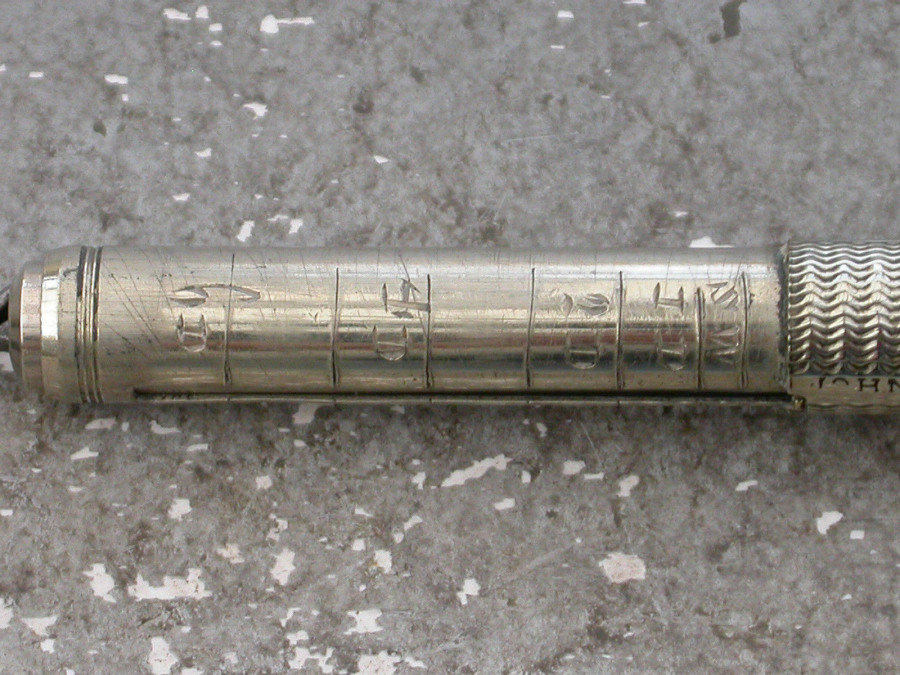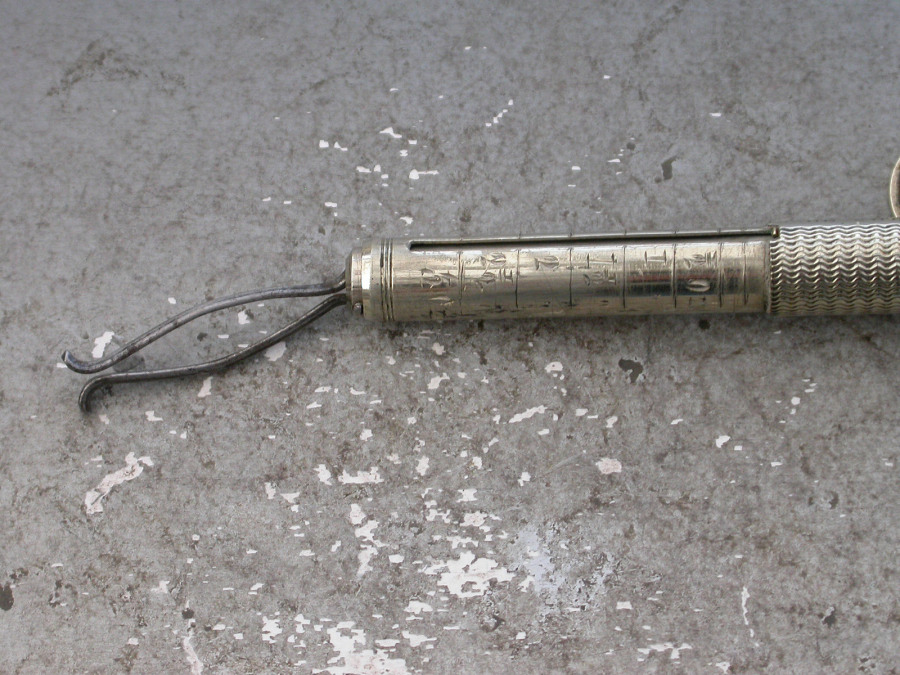 A rare Victorian German silver Pocket Telescope Letter Balance of tubular form, pulling apart at the centre, the body with engine turned decoration, a chequered wafer seal to one end and a plain seal to the other. The scale calibrated in 1/2 ounzes, up to 3 ounzes and 1d to 6d.

In addition to weighing letters, coins can also be check weighed with a sovereign corresponding to 'SW' on the scale.

Stamped : John Sheldon, Birmingham, c1845.

Also stamped with a diamond registration mark. the registered design for this balance was entered on 13th May 1845. No: RD27500.
Sold - £285.00
Condition
In good condition with no damage or repair, and in good working order.
Weight
12.50 Grams (0.40 troy ounces)